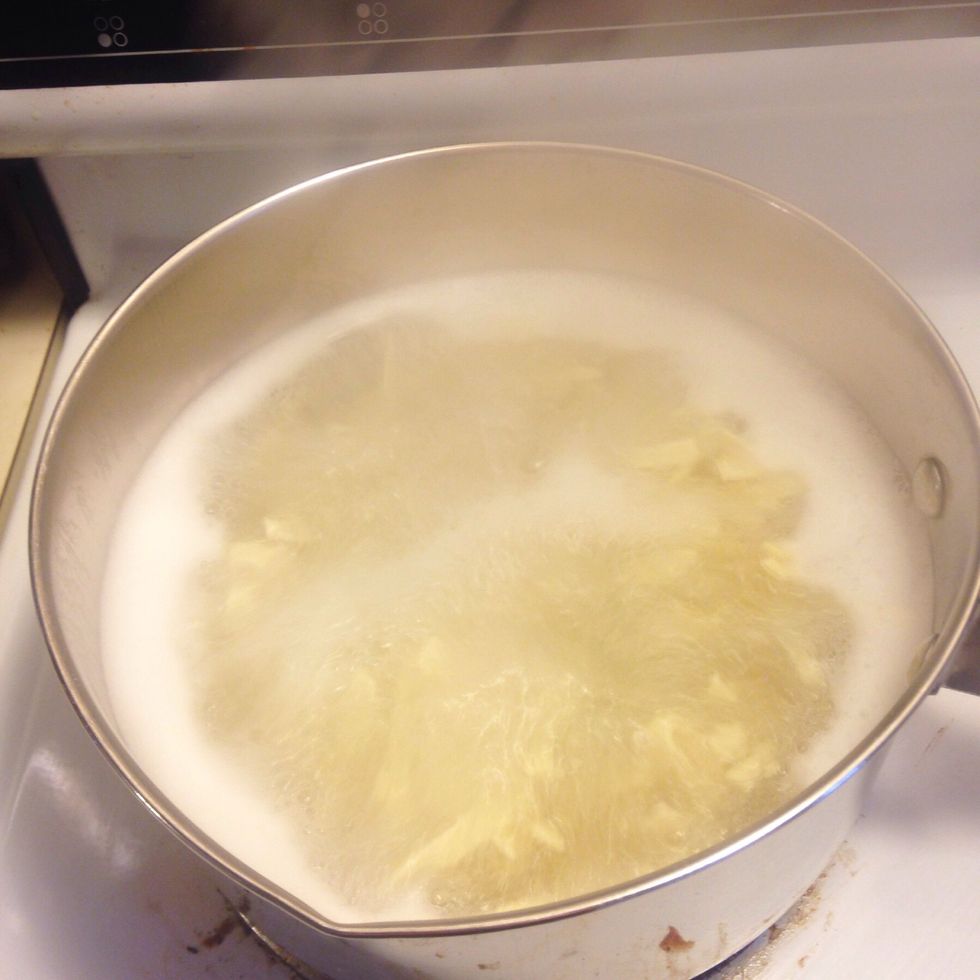 Boil water in a pot or saucepan with a bit of salt. Cook noodles according to the time listed on the package.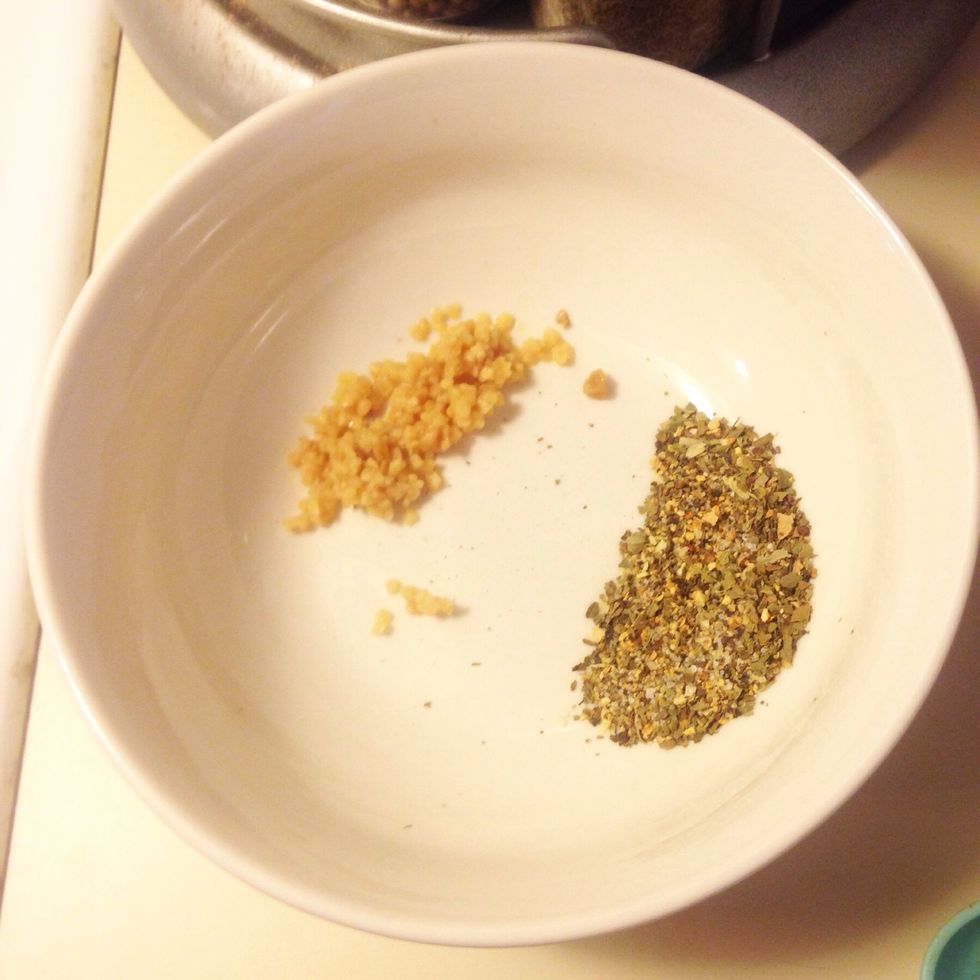 Mince your garlic, and mix together salt, basil, lemon pepper, and black pepper. Set aside for now.
Chop up your bell peppers and green onion.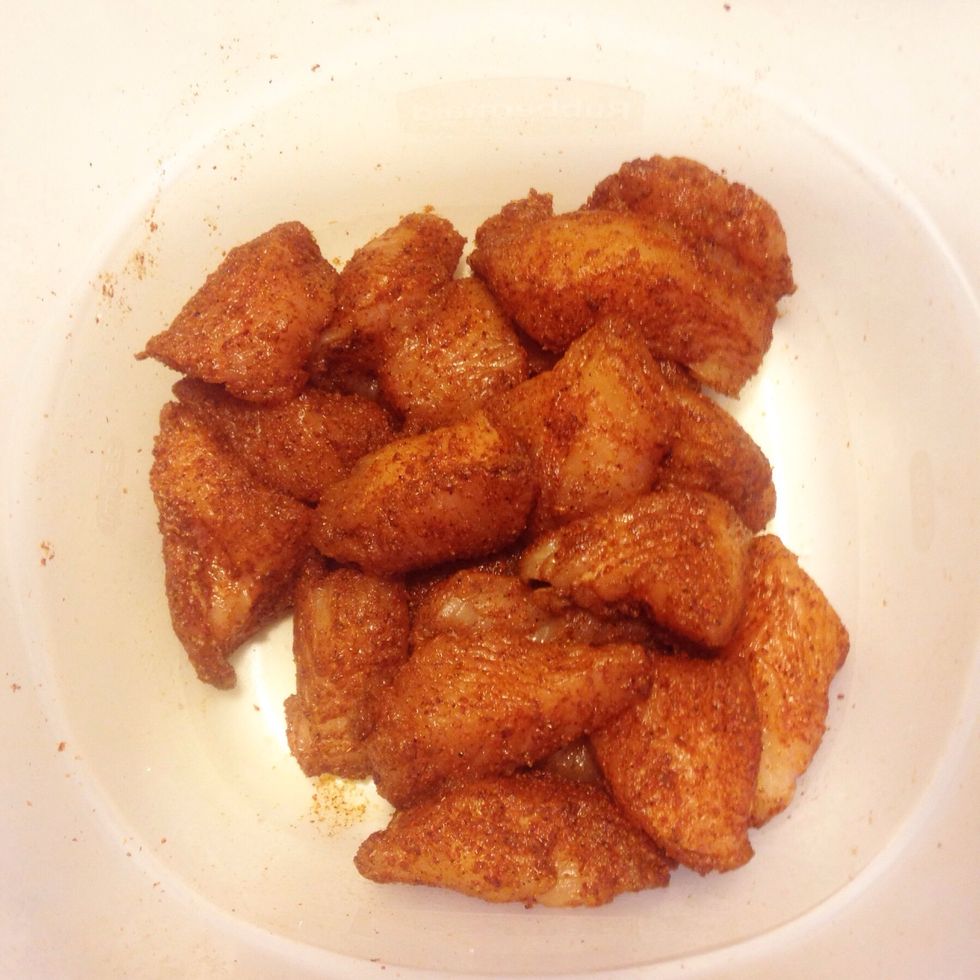 Place Cajun seasoning in a bowl. Cut your chicken into pieces, place the pieces in the bowl, and toss with seasoning to coat.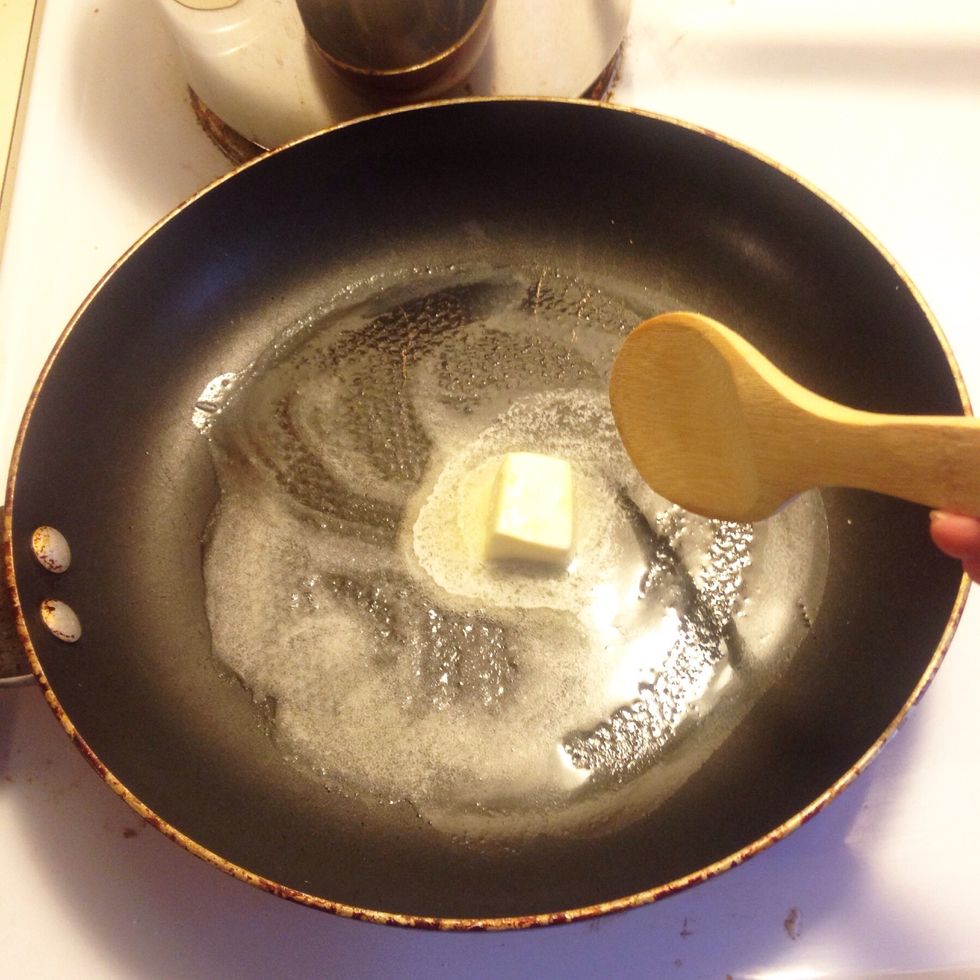 Melt butter in a large skillet over medium heat.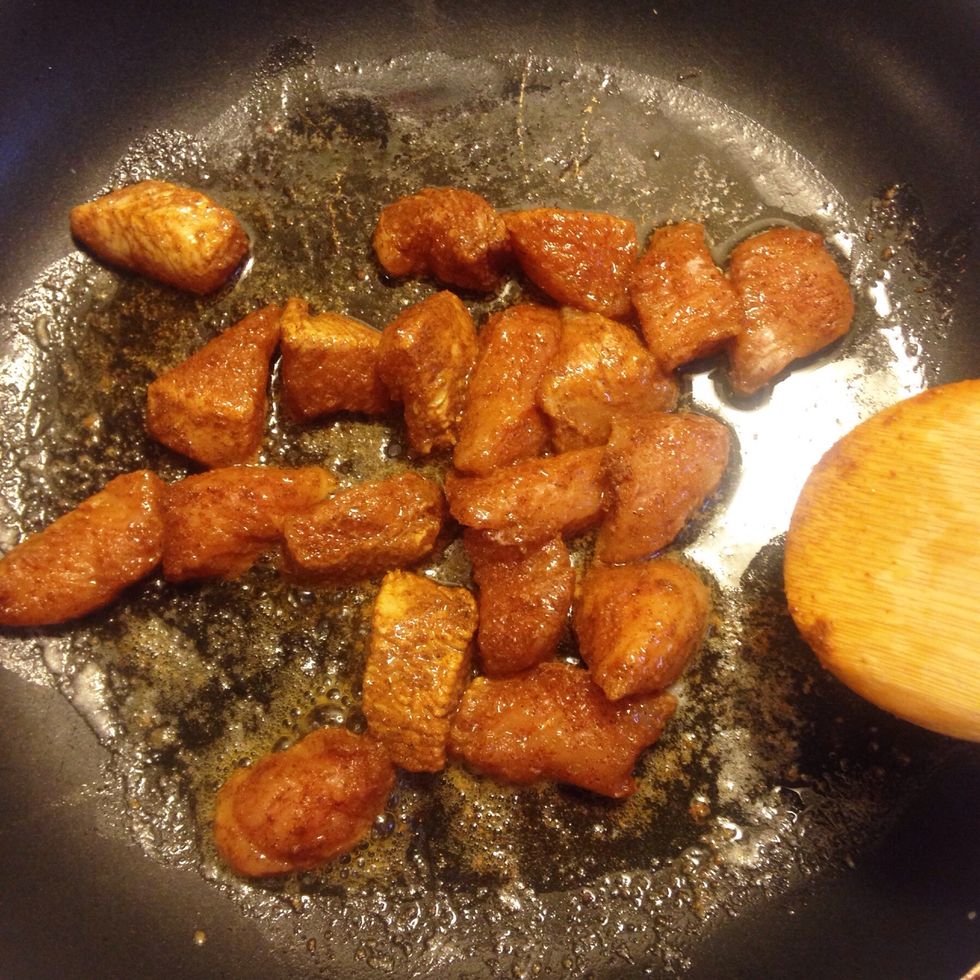 Sauté chicken in the butter until it's heated through and no longer pink at all.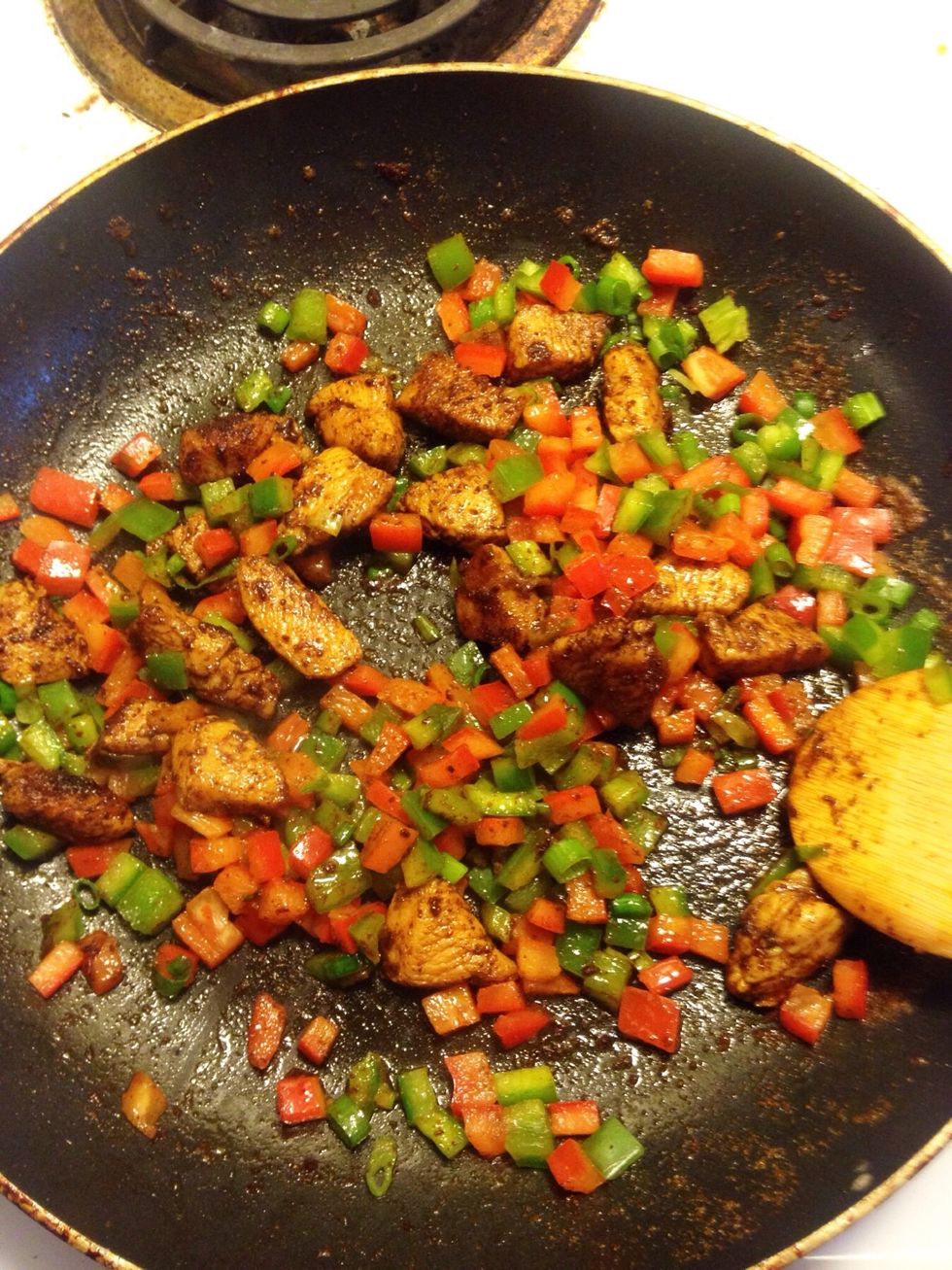 Add peppers and onion and cook for 2-3 more minutes on medium heat.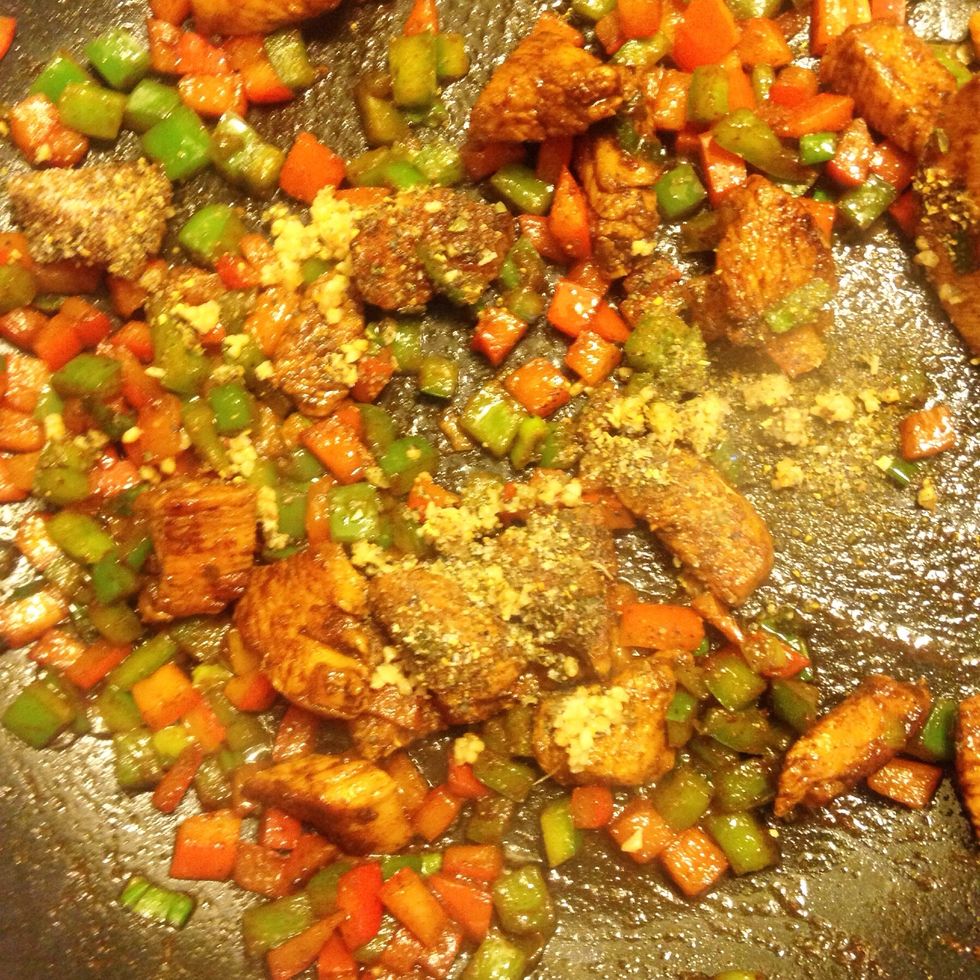 Add your spice mixture and minced garlic.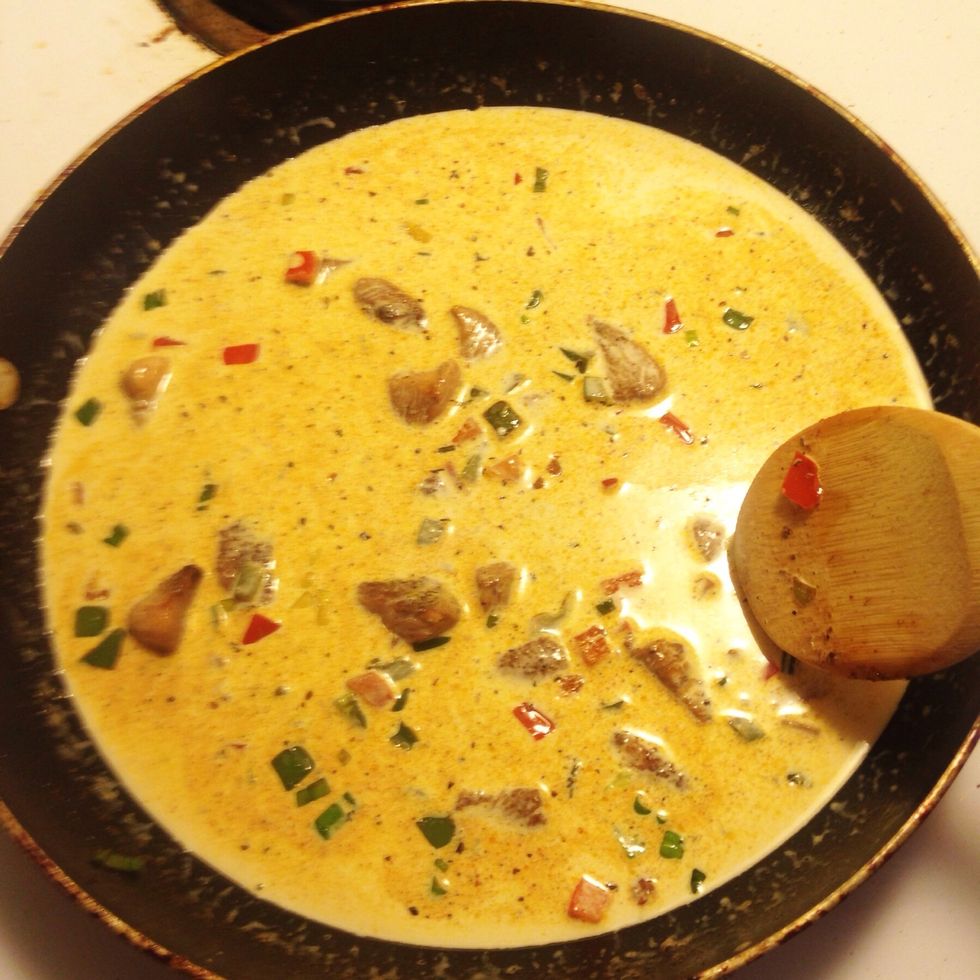 Carefully pour in the heavy cream. Stir it all together, bring just to a boil, then reduce heat to low. Let it simmer and thicken for a few minutes.
Meanwhile, drain pasta then move to a large bowl.
After a few minutes your sauce should be nice and thick.
Pour sauce over pasta in a large bowl, and gently mix together.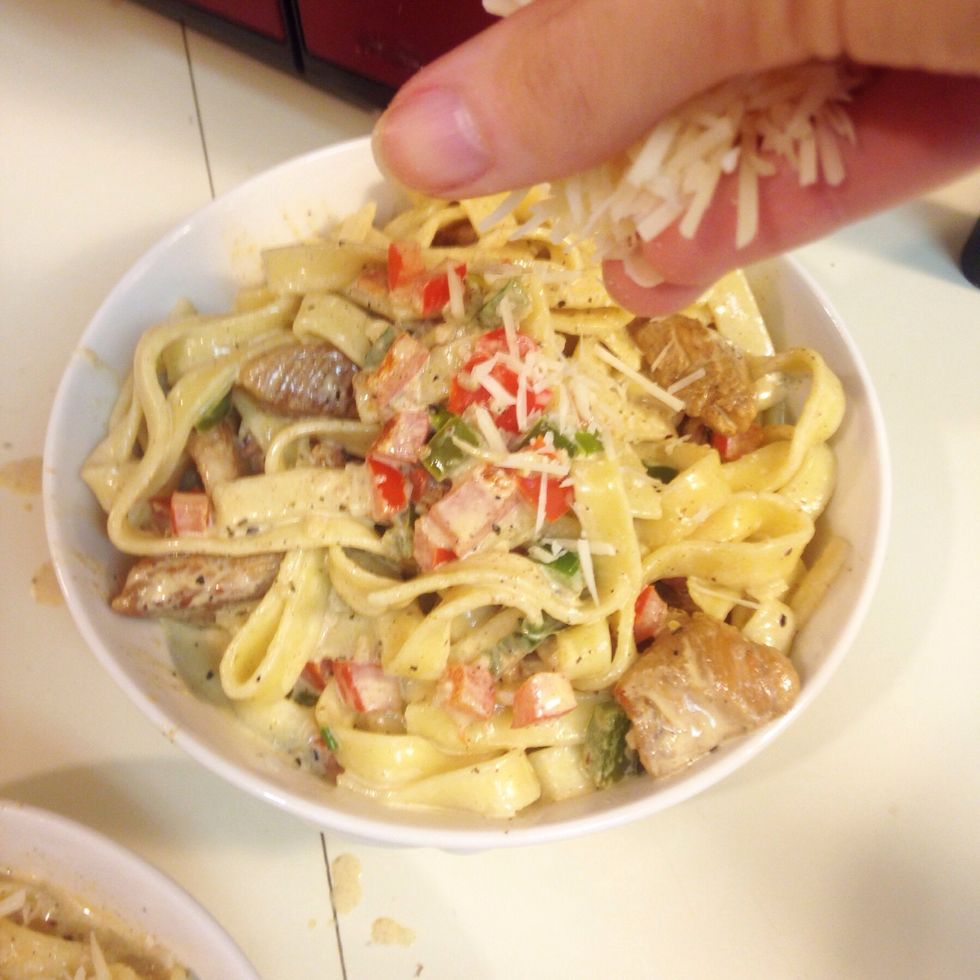 Sprinkle with Parmesan cheese.
Makes about 2 servings. Also goes great with garlic bread!
1/2lb Chicken breast, cut into pieces
2.0tsp Cajun seasoning
4.0oz Linguine or egg noodles
1.0 Green bell pepper
1.0 Red bell pepper
1.0 Green onion
2.0Tbsp Butter
1.0 Clove of garlic, minced
1/4tsp Salt
1/4tsp Basil
1/4tsp Lemon pepper
2.0pch Black pepper
1/2c Heavy cream
Parmesan cheese