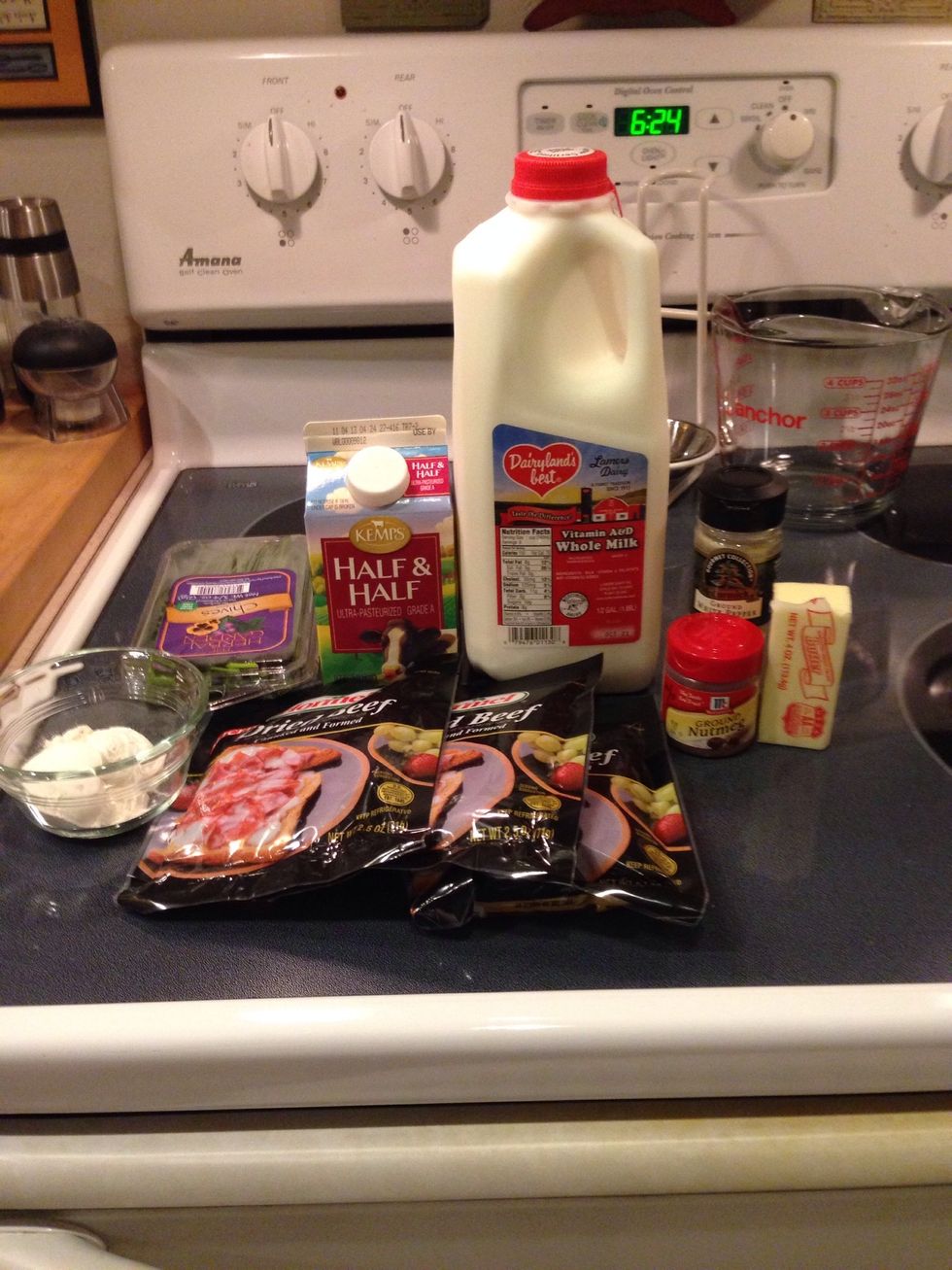 What you'll need.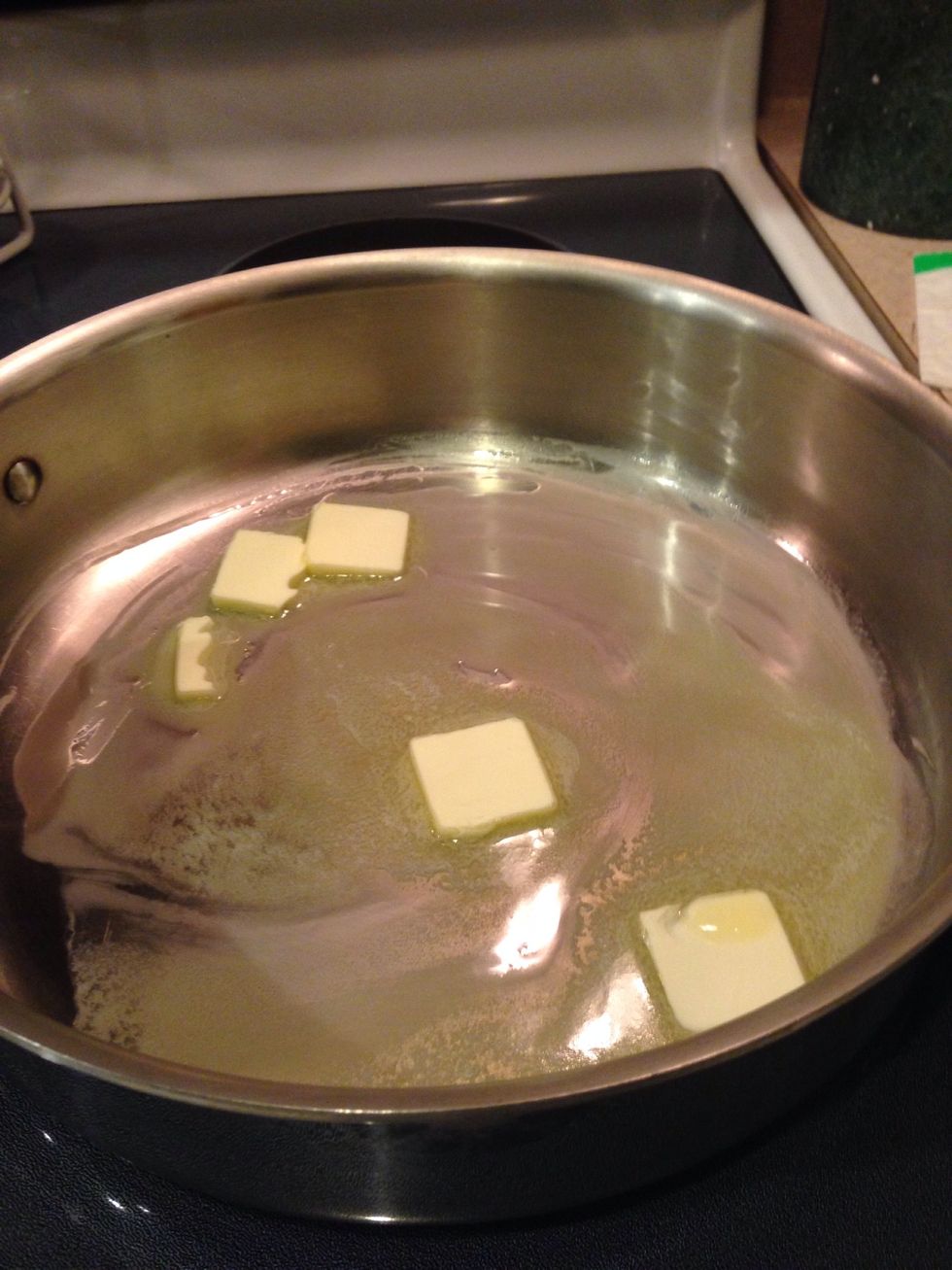 Melt butter in a large skillet over medium heat.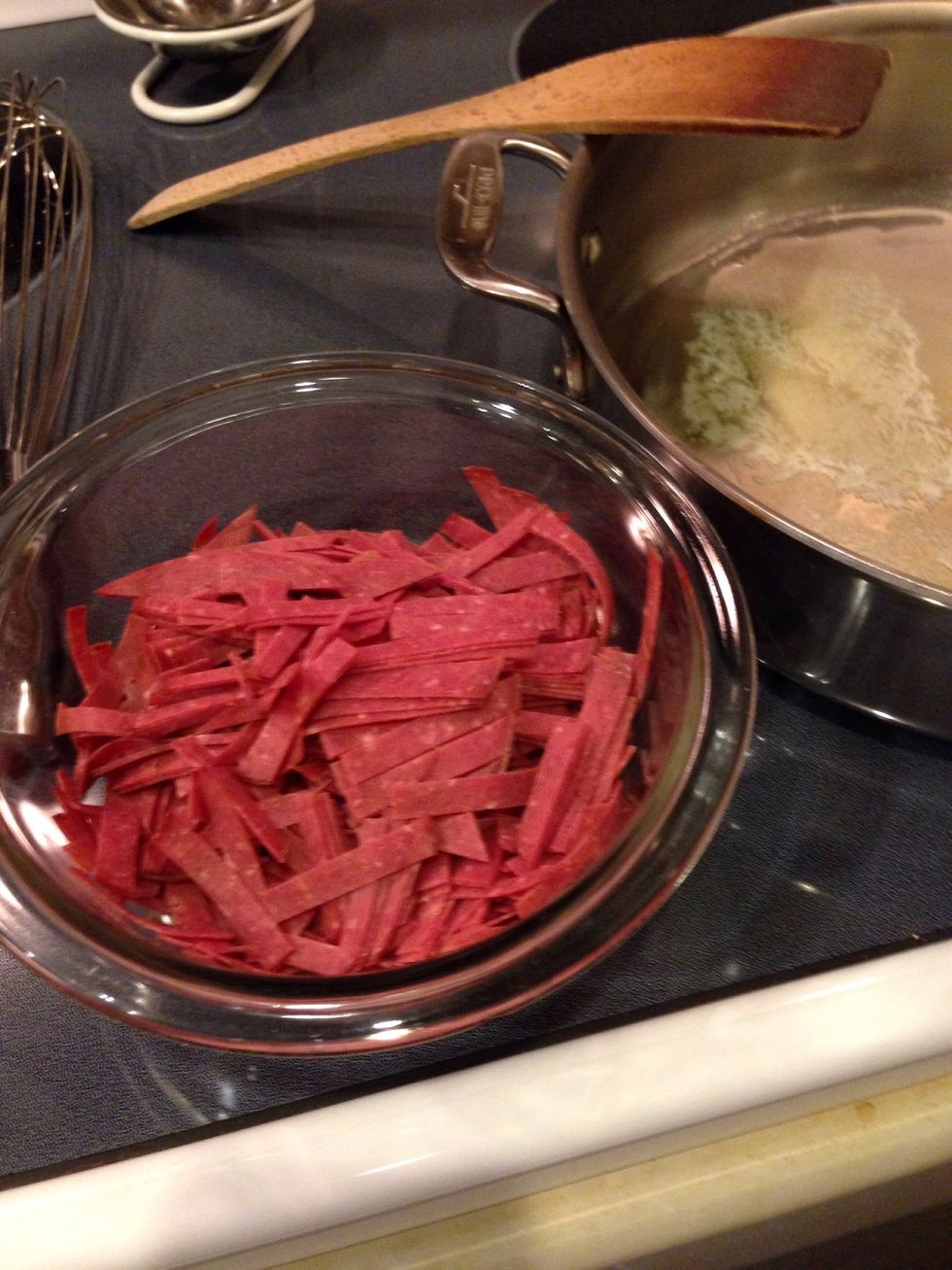 Add dried beef and sauté about five minutes.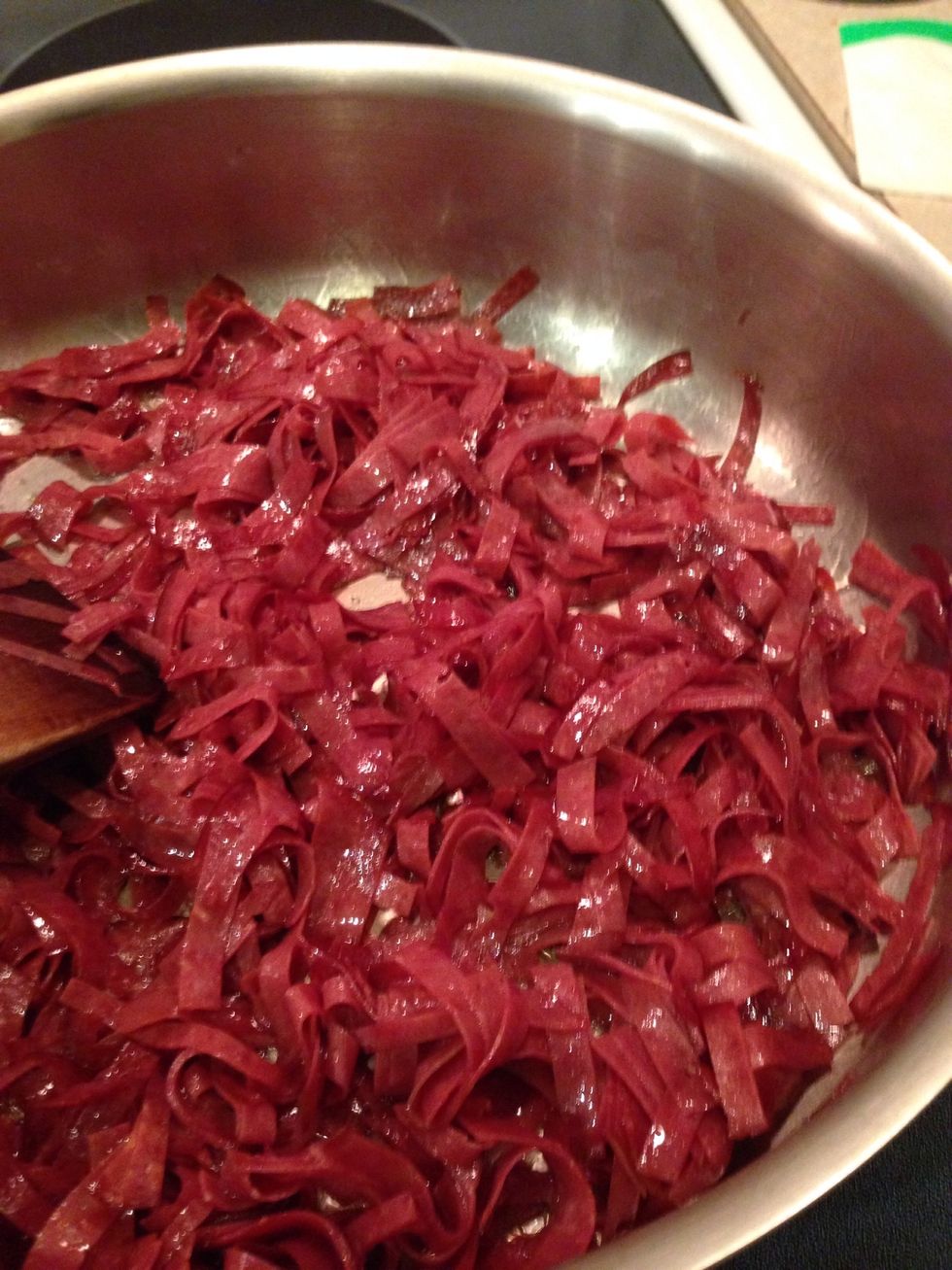 Until it develops a few crisp edges.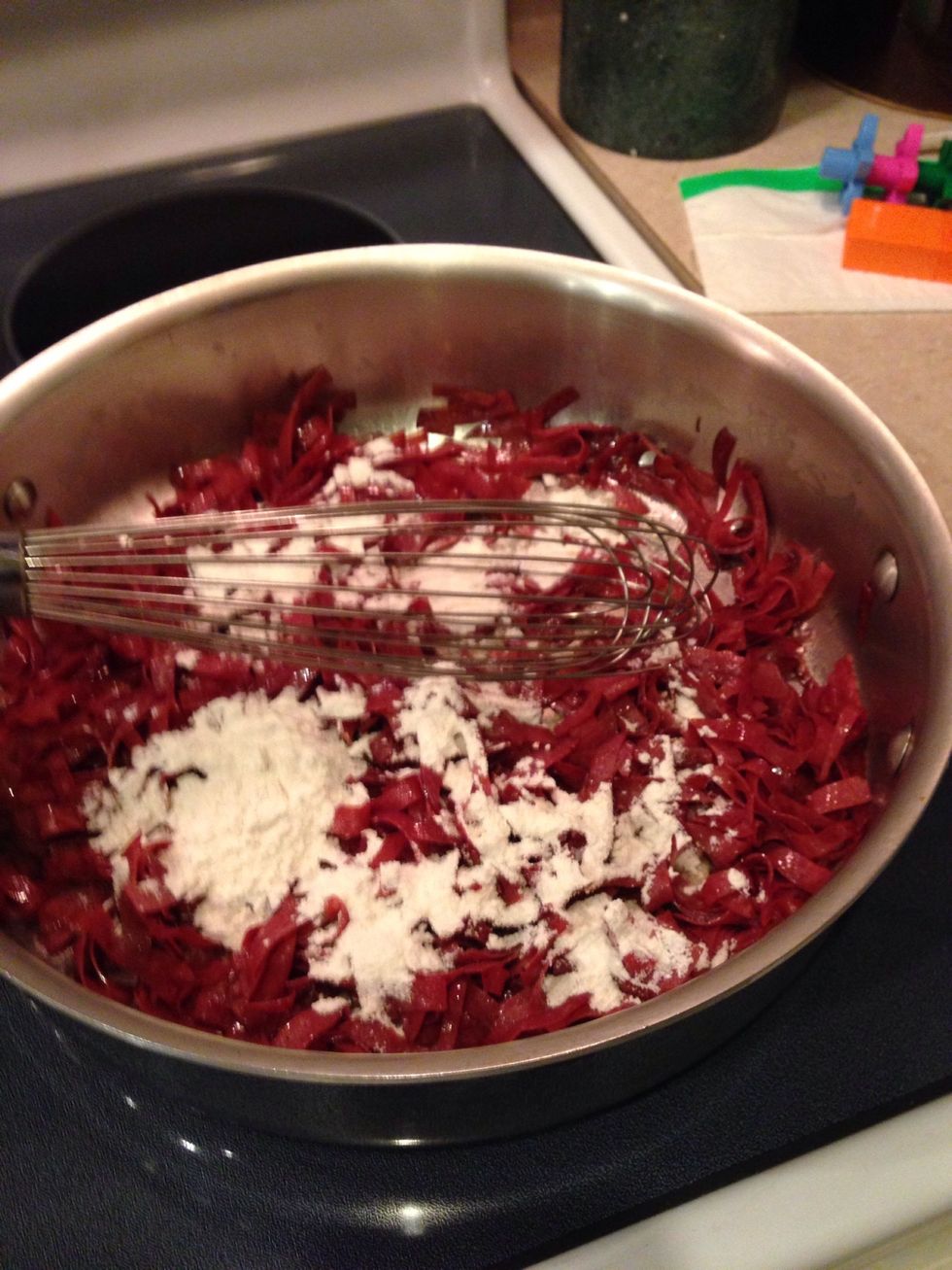 Stir in the flour and cook until it just begins to color, about 3 minutes.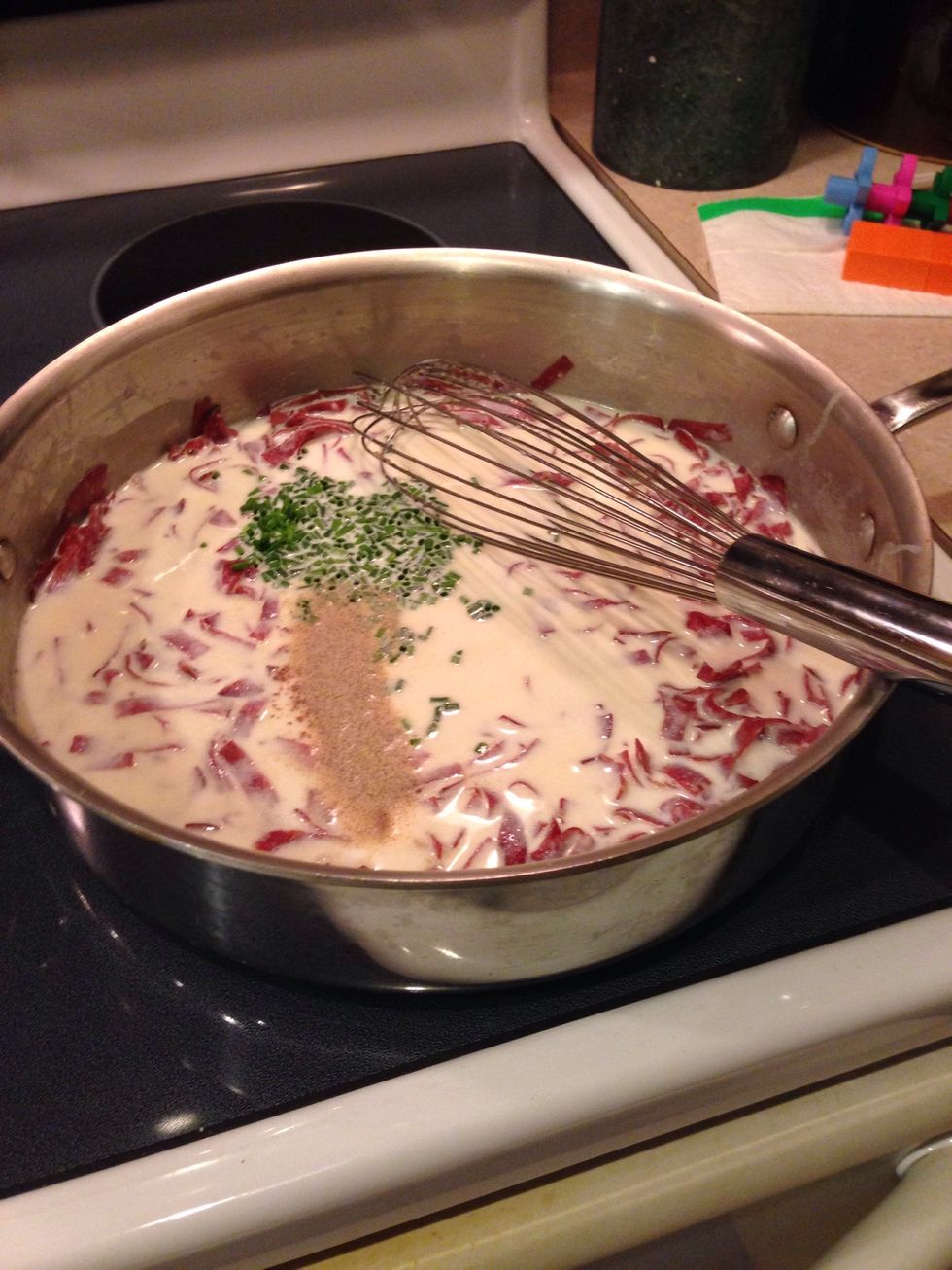 Slowly whisk in the warmed milk & half and half, pepper, chives, and nutmeg. Continue cooking, stirring constantly, until thickened and creamy but still pourable, about 5 minutes.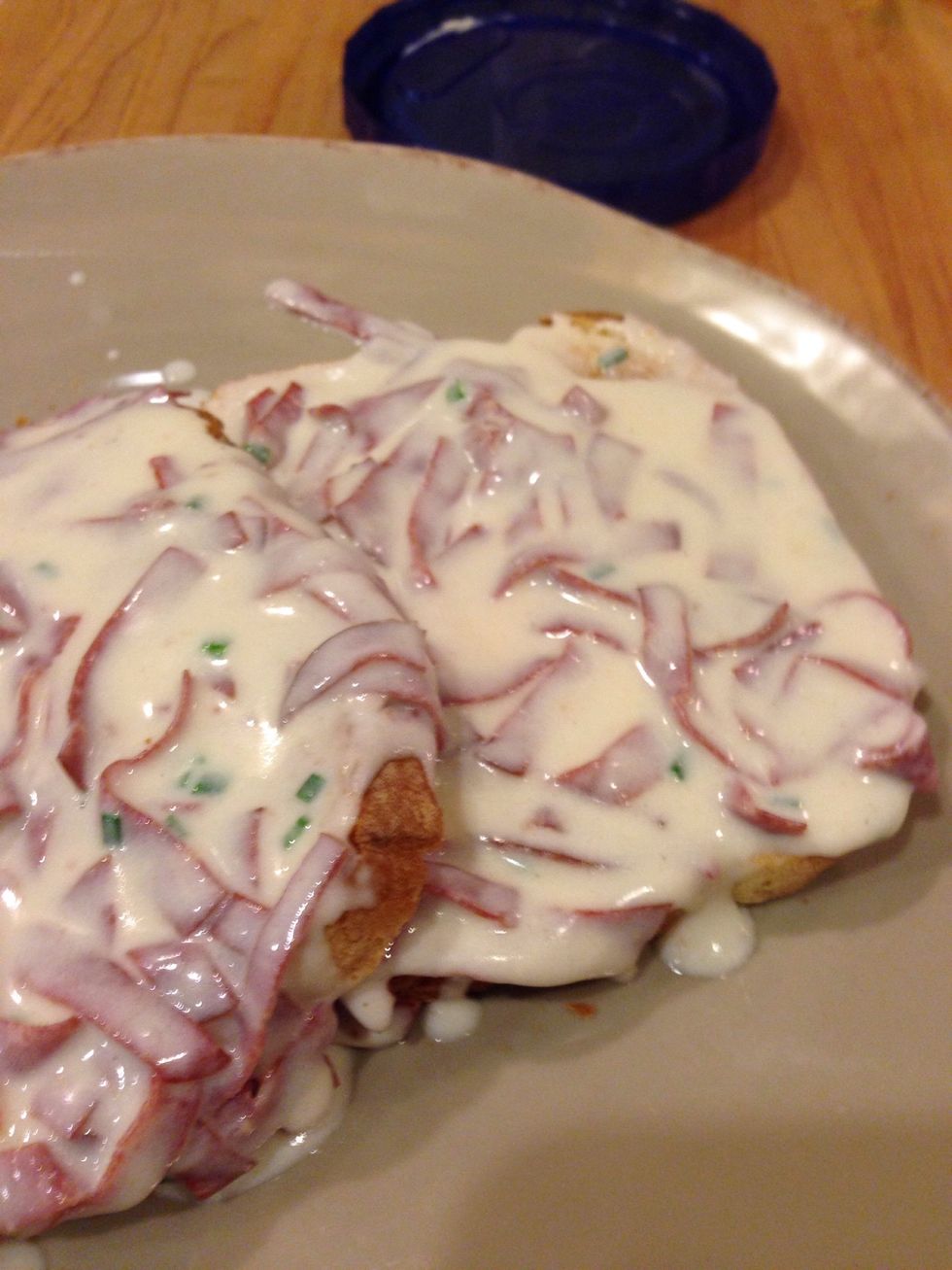 Ladle over toast, scatter with parsley & serve. (I omitted the parsley)
3.0Tbsp Unsalted Butter
0.0lb Thin sliced Dried Beef Slices, shredded
3.0Tbsp All Purpose Flour
2.0c Whole Milk ( warmed in the microwave)
1.0c Half & Half (warmed in the microwave)
0.0tsp White Pepper
1.0Tbsp Minced fresh Chives
Pinch of Nutmeg
4-6 slices of Toast
1.0Tbsp minced fresh Parsley, for garnish (optional)