Cut the 1st bunch of asparagus into small pieces; onion into squares; chop the garlic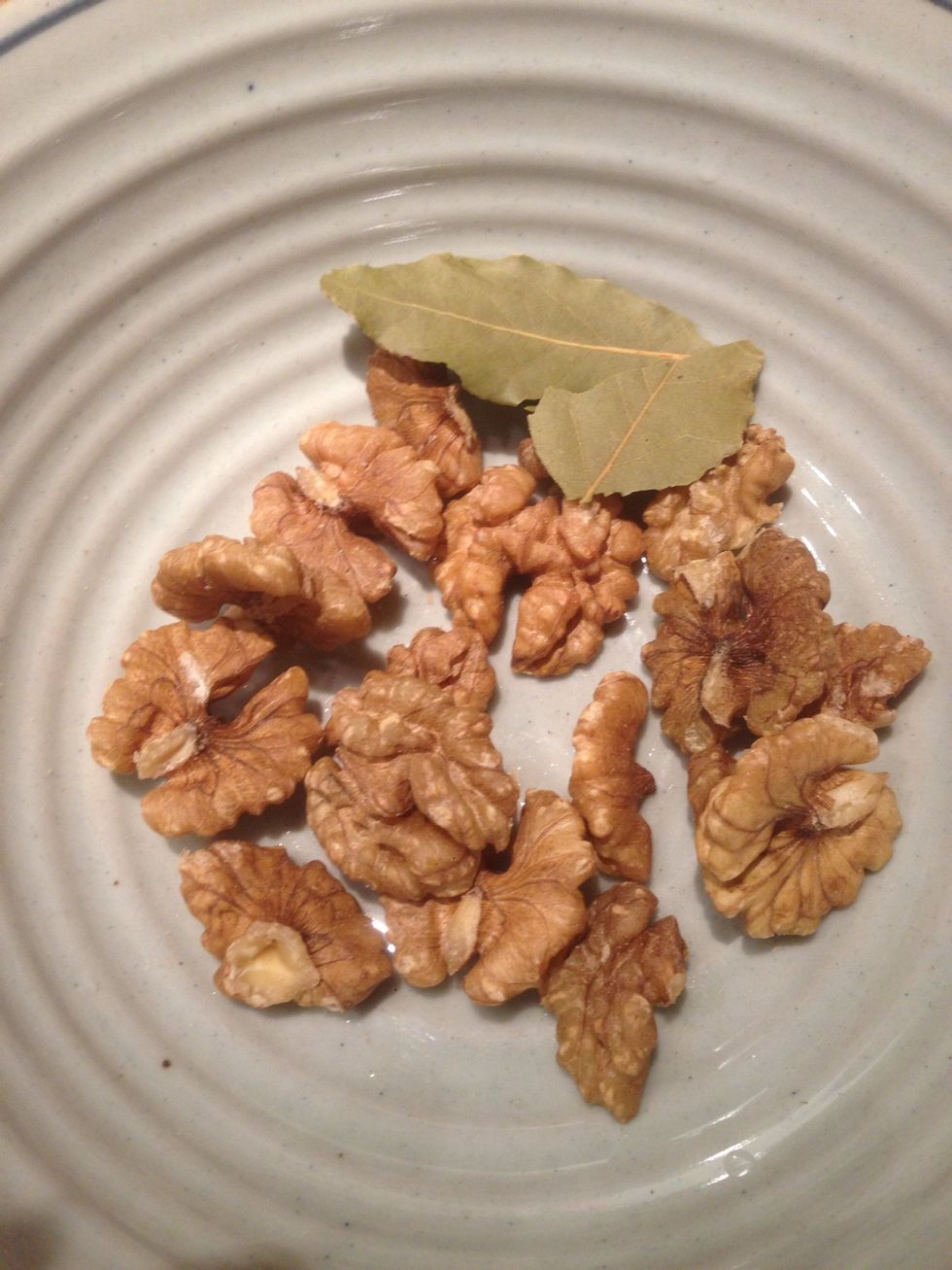 Prepare the walnuts and bay leaves in a separate bowl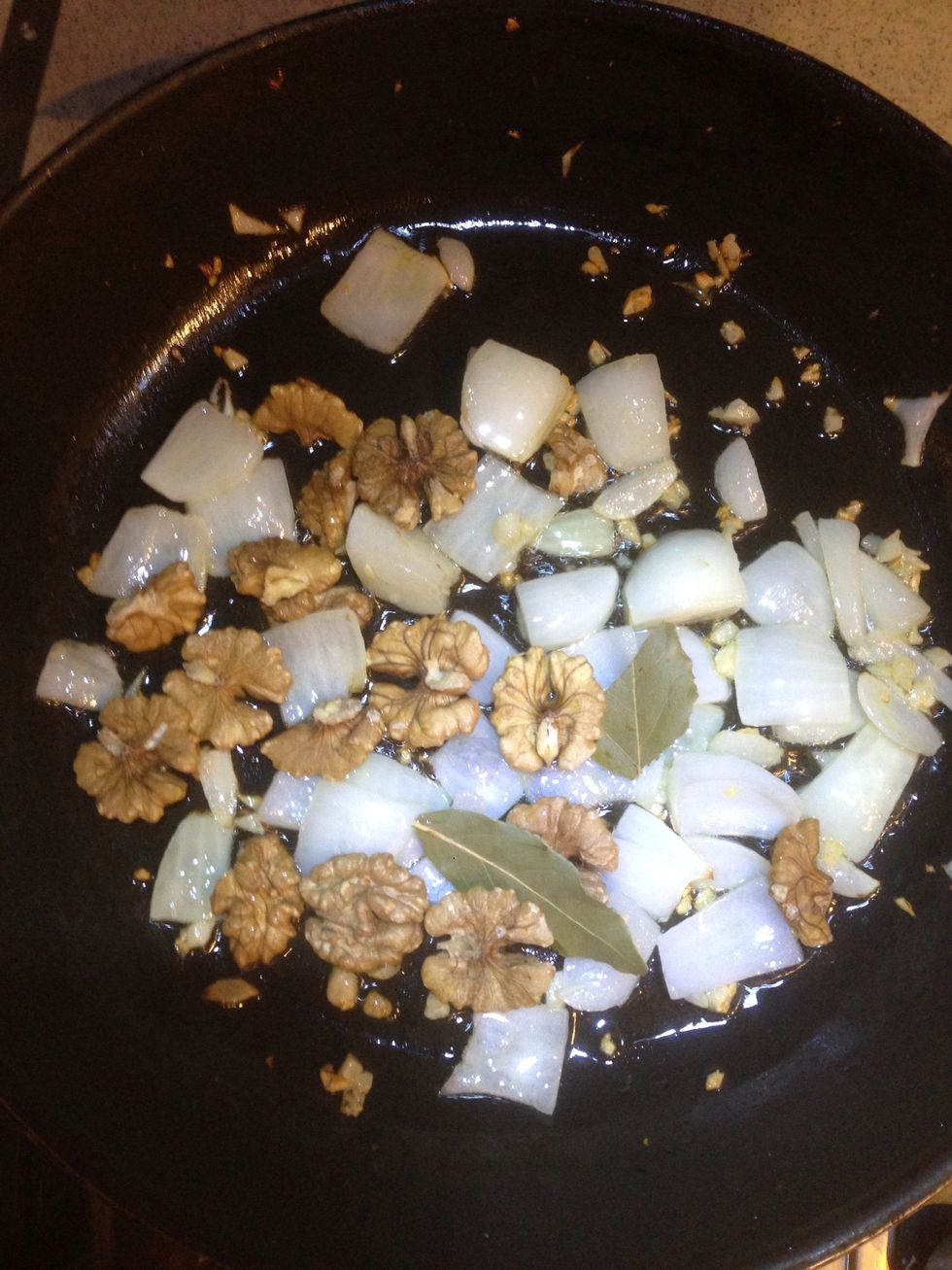 Heat olive oil in a pan. Fry the garlic until golden brown; place in the onion, walnut and bay leaves. Pan fry for 3-5 mins until fragrant.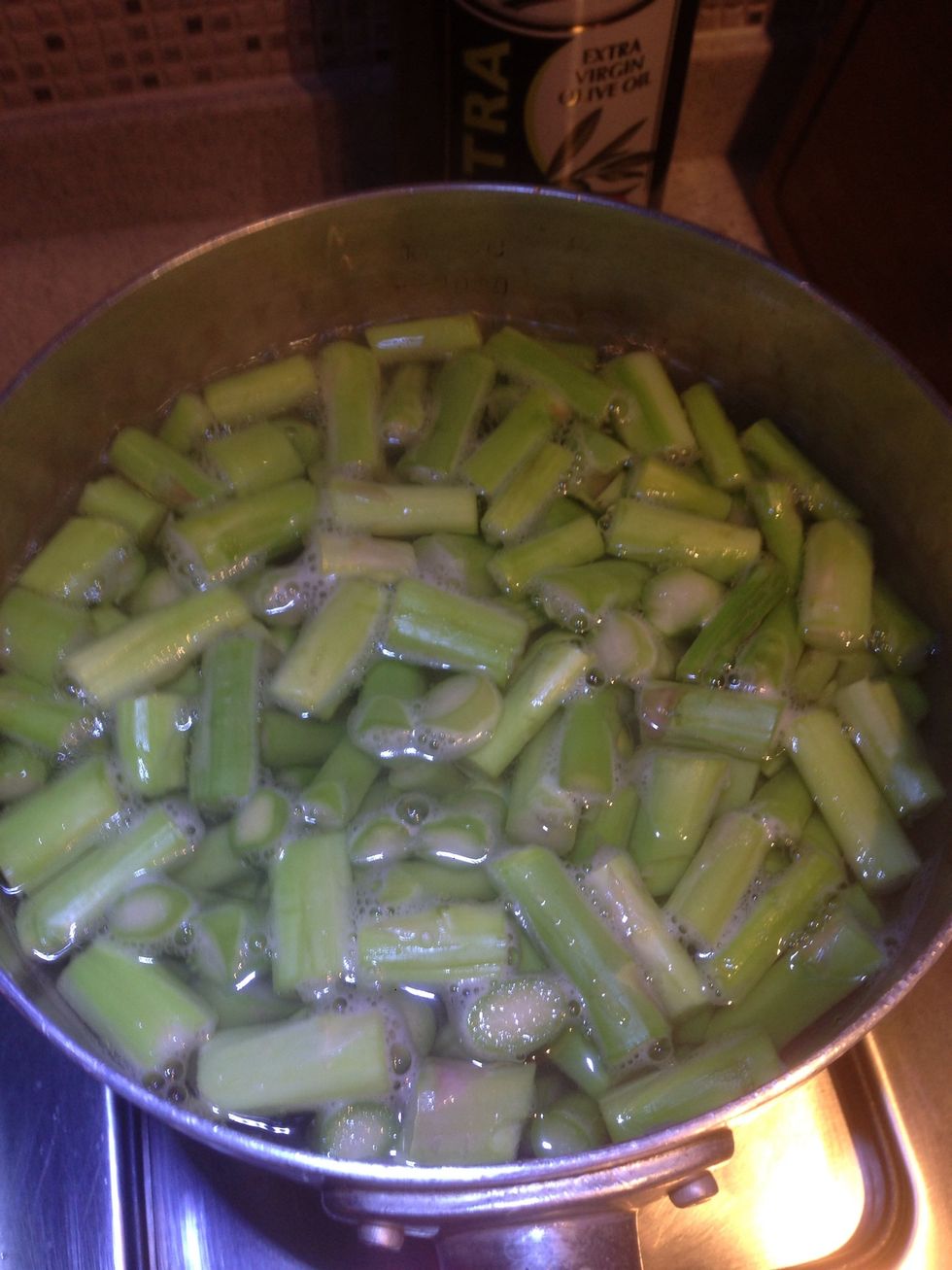 Meanwhile, bring water to boil and Blanche the 2 types of asparagus cuts (1 for blending into purée and another for serving).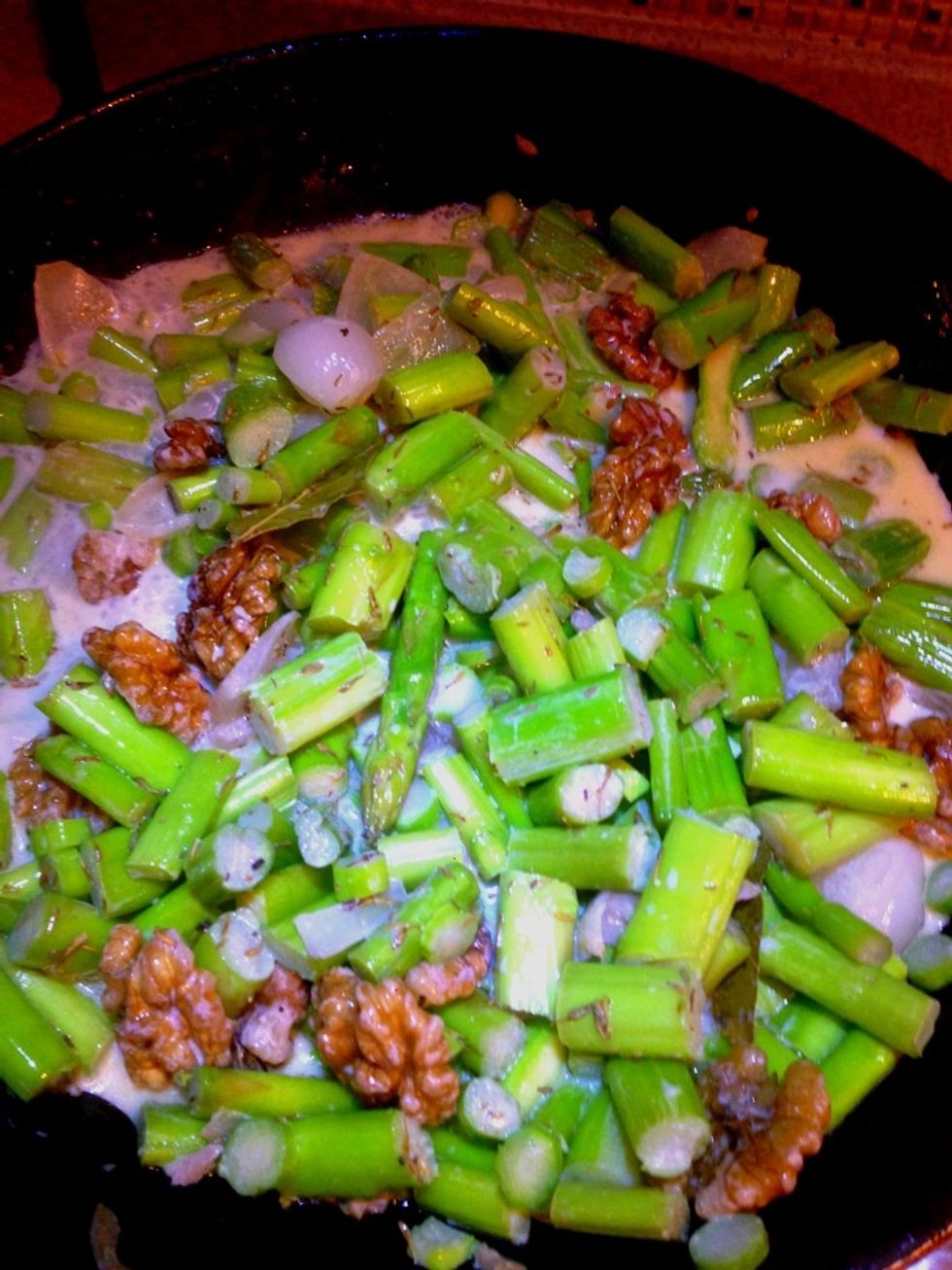 Place the 1st bunch of blanched asparagus into the pan & add milk. Bring to boil. Lower heat medium. Follow by adding 1/2 the cream.
Serve hot. Add croutons or Parmesan for the added volume.
2.0bnch Asparagus
1/2c Heavy cream
1.0c UHT full cream milk
1.0bnch Thyme
2.0Tbsp 2 tbs olive oil
2 cloves garlic
1/2 white onion (squared)
2 bay leaves
1/2c Walnuts
Salt & black pepper to taste
White truffle oil (optional)