How to cook cream cheese rice balls
This delicate recipe is one of our naughtier recipes. Filled with cream cheese and ham, fried to a golden perfection. What else could we possibly ask for? Total Cost of dish: $13.60 AUD
1822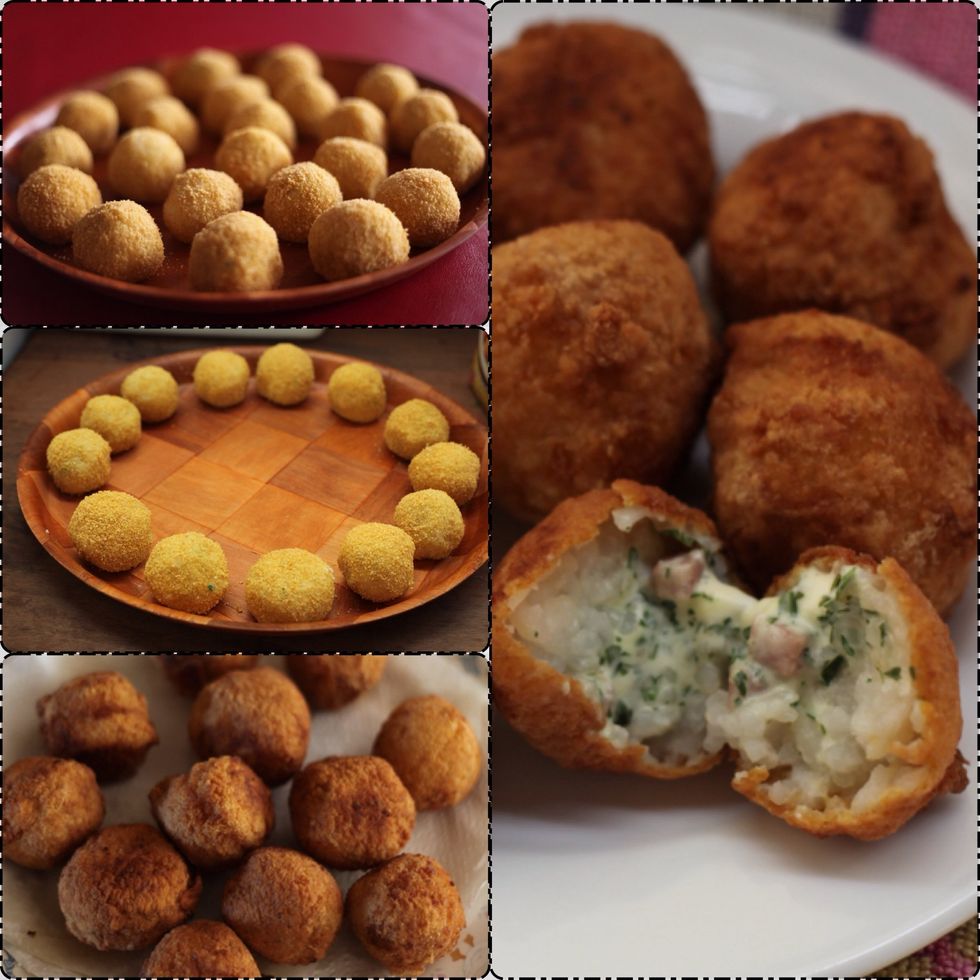 You're going to get a crunchy creamy cheese ball here. It was by sheer accident that it worked out this way. But as this is an amateur kitchen we are learning with you. So let's do it!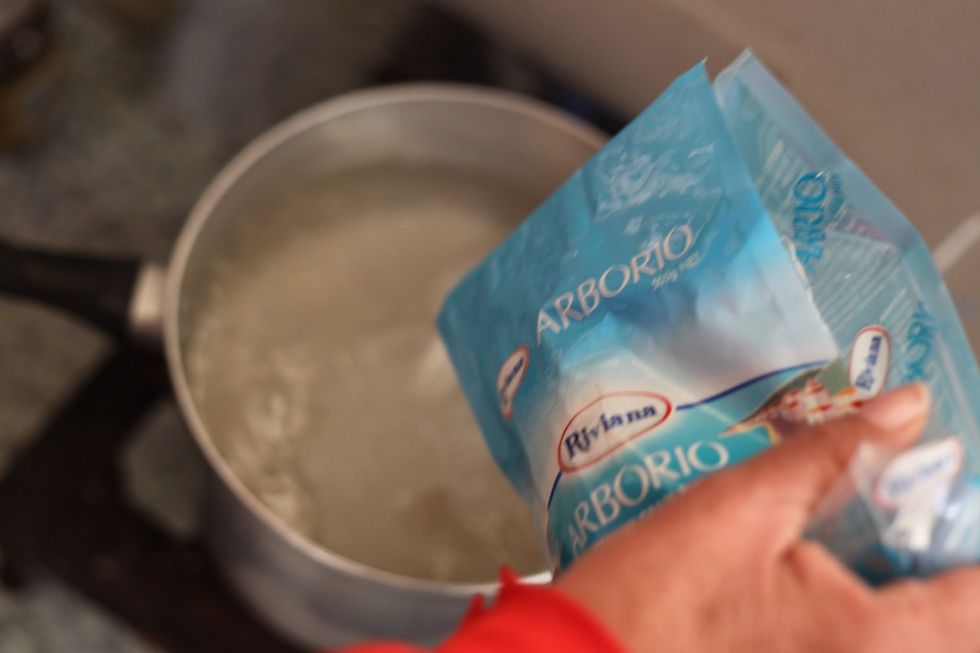 500 grams of arborio or any Medium grain rice into hot water. We are making sticky rice so 1 cup of rice to 2.5 cups of water. This will boil the rice into a gooey mush. Perfect!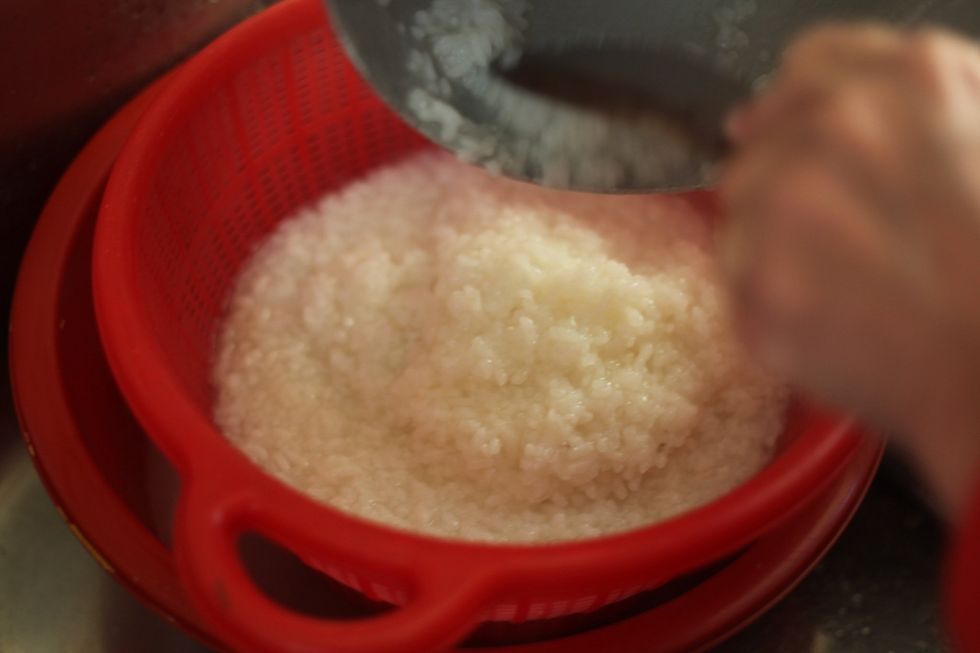 Strain the rice and don't wash it. I know for once I'm not telling you to wash anything. Hahaha. Let it cool Down and put it in the fridge.
You will need 2 tubs of cream cheese. It won't help being 60% less fat, we're frying the balls, so just enjoy it. Hello weekly cholesterol recipe.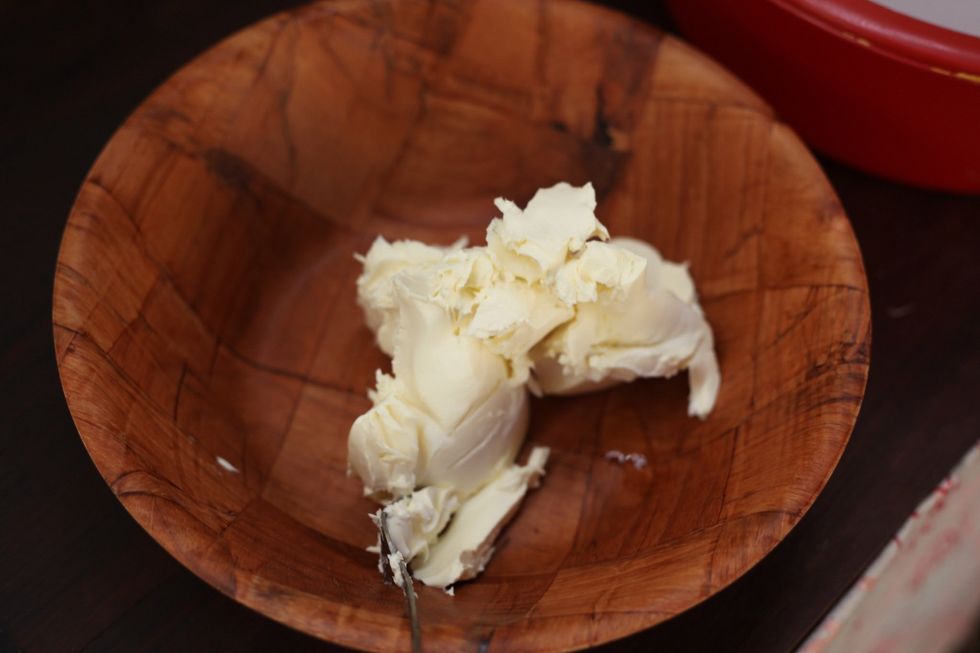 Add both tubs of cream cheese into your mixing bowl.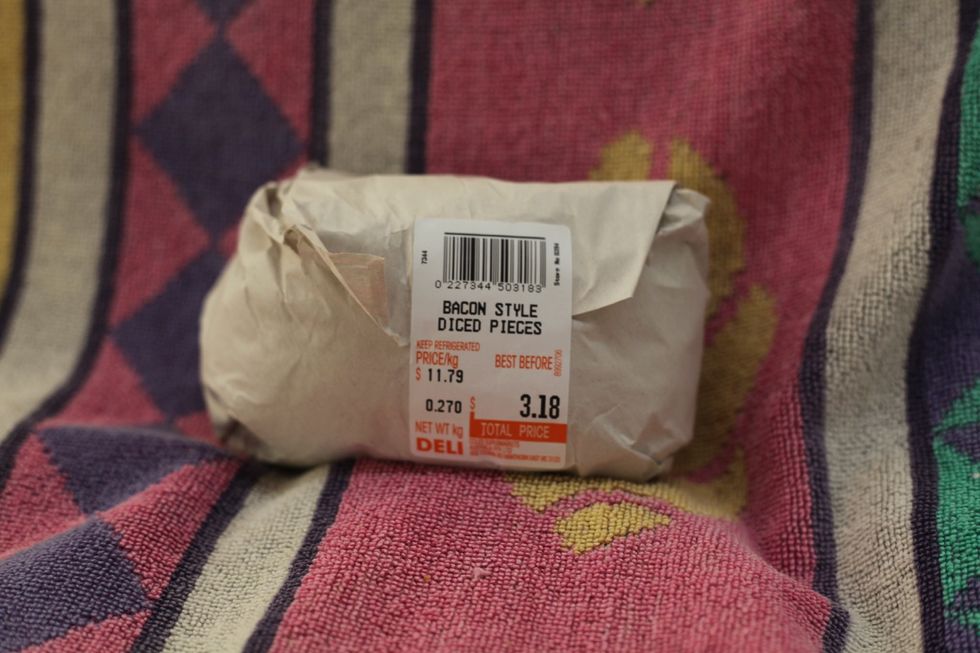 It's pre-diced ham. You can use real bacon and I'm sure it's much more mouthwateringly delicious. But the world is dealing with an economic crisis so budget recipe here to help Spain repay debt. Lol.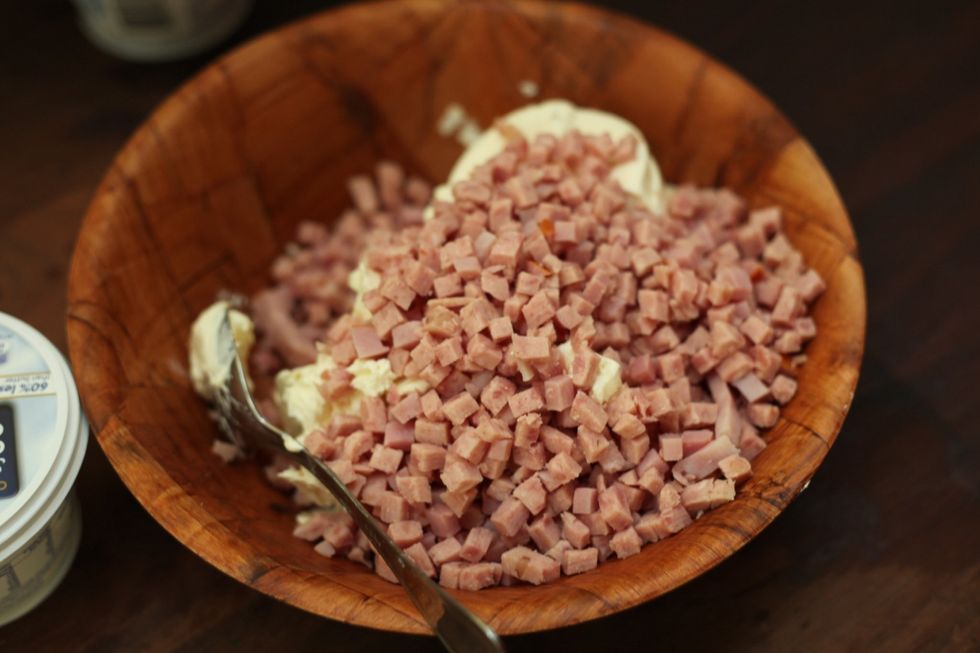 Put it all into your mixing bowl. You don't need to fry it. Hint: If you use real bacon, fry it first and strain on paper towels.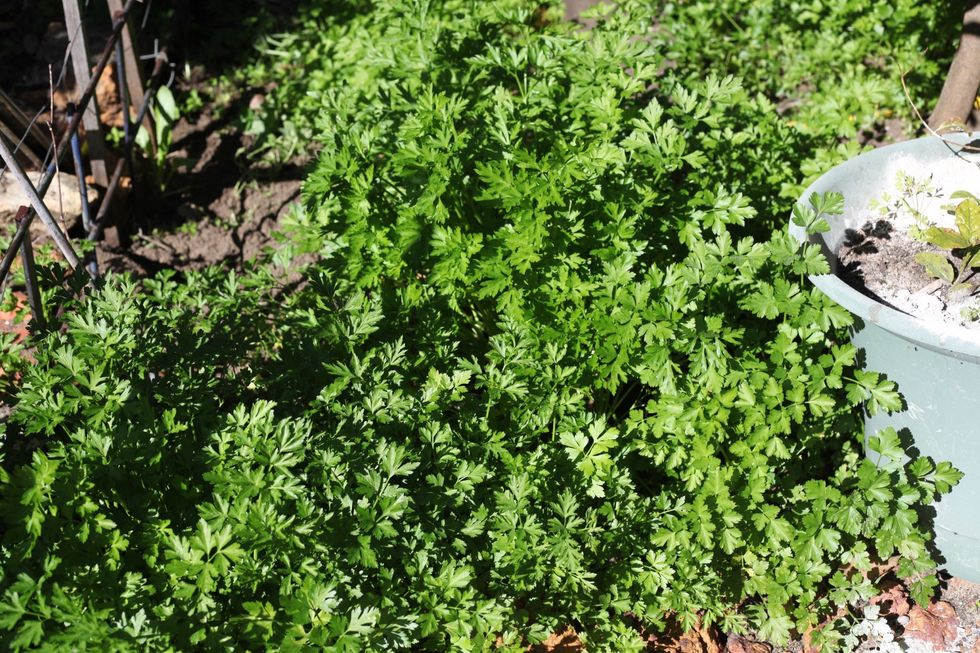 Go to your father's parsley garden and grab a large bunch. If your father doesn't have a parsley patch, you can borrow mine. Sorry, parsley comes with whinging 70 year old father. Lol.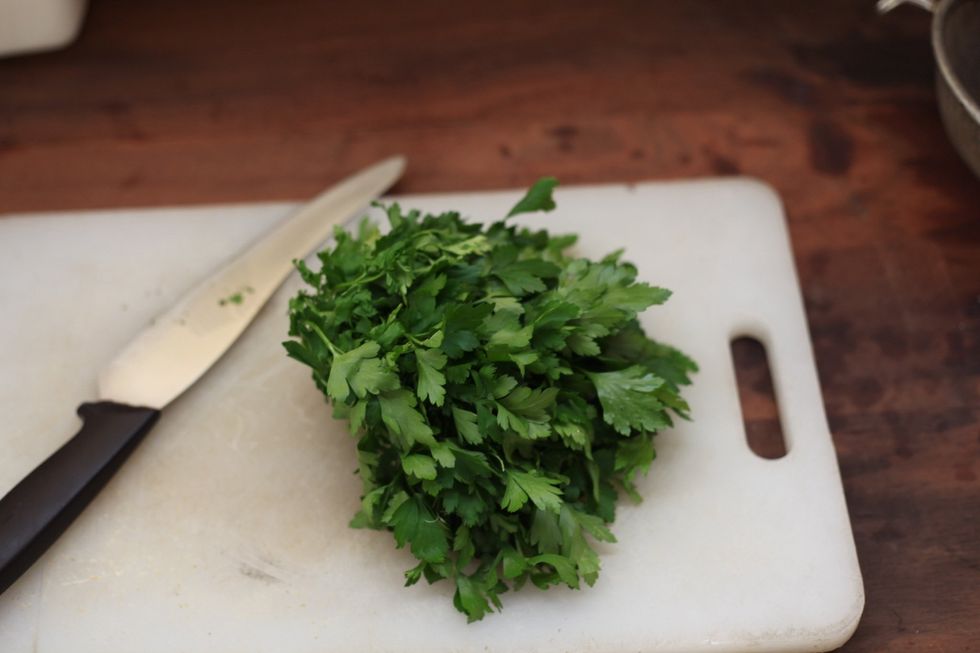 Wash your parsley. Did you wash your hands? Of course I'm going to ask in every guide!
Remove the stalks from the parsley and chop chop chop. Ok ok get your mother to chop. Mums are the best!!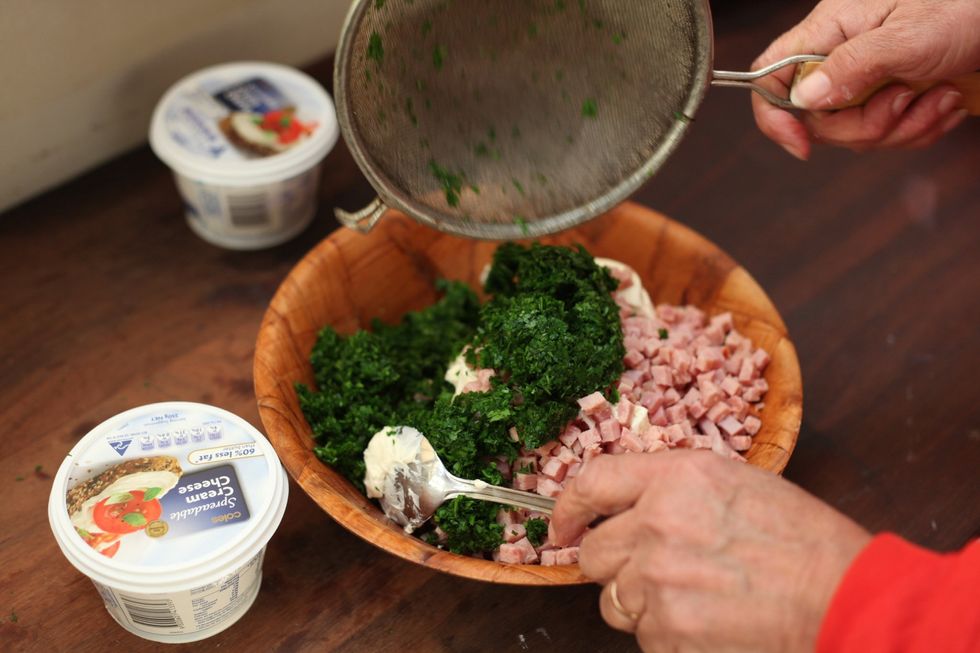 Add that all to the mix and you know our favourite part is coming up.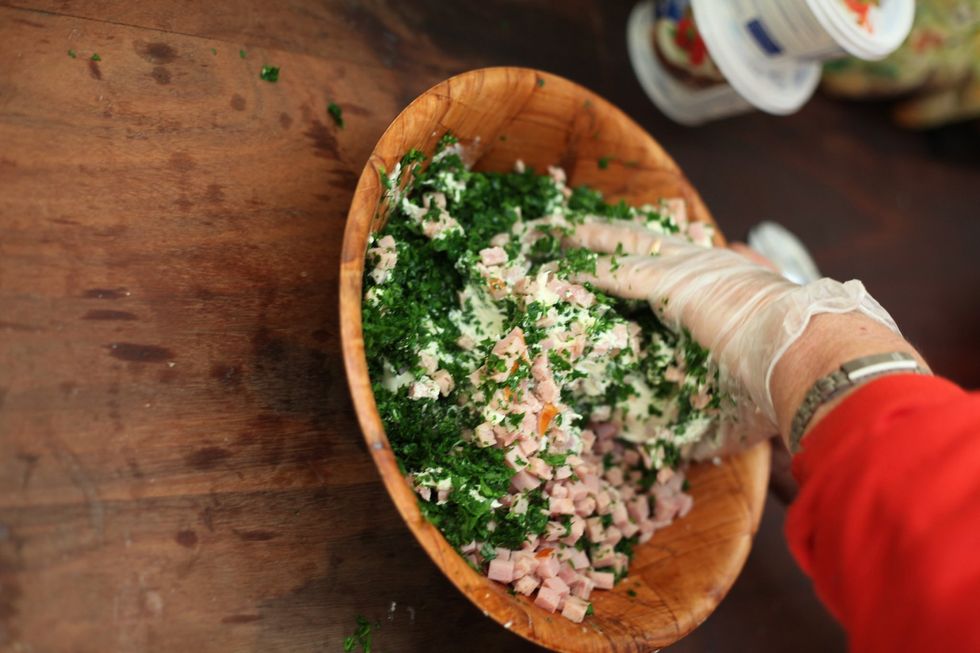 Mix and stir. Use your beautifully washed hands to mix. If you want you can wear gloves.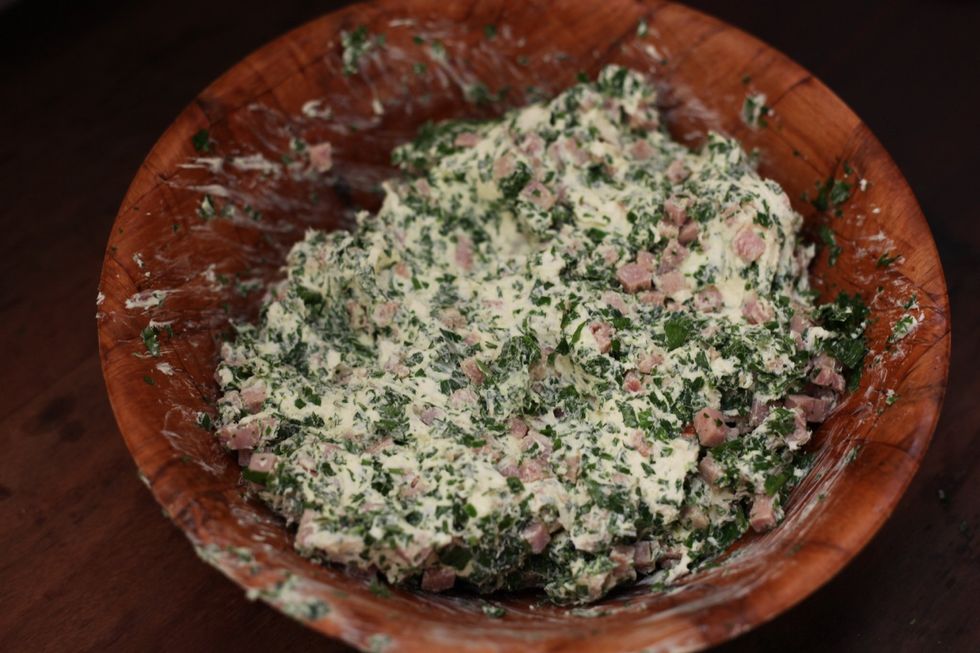 And this is what you should have. We didn't add any other spices or herbs to this due to the blend of flavours between parsley and cream cheese. They are superb together.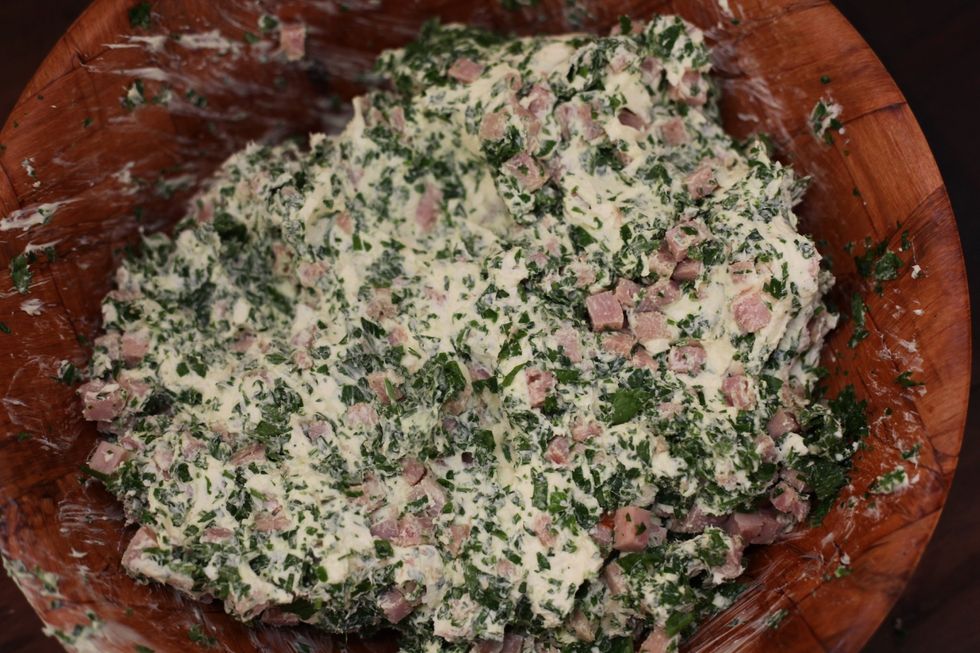 By the time you've finished playing with the cream cheese, your rice should be cold enough to fill.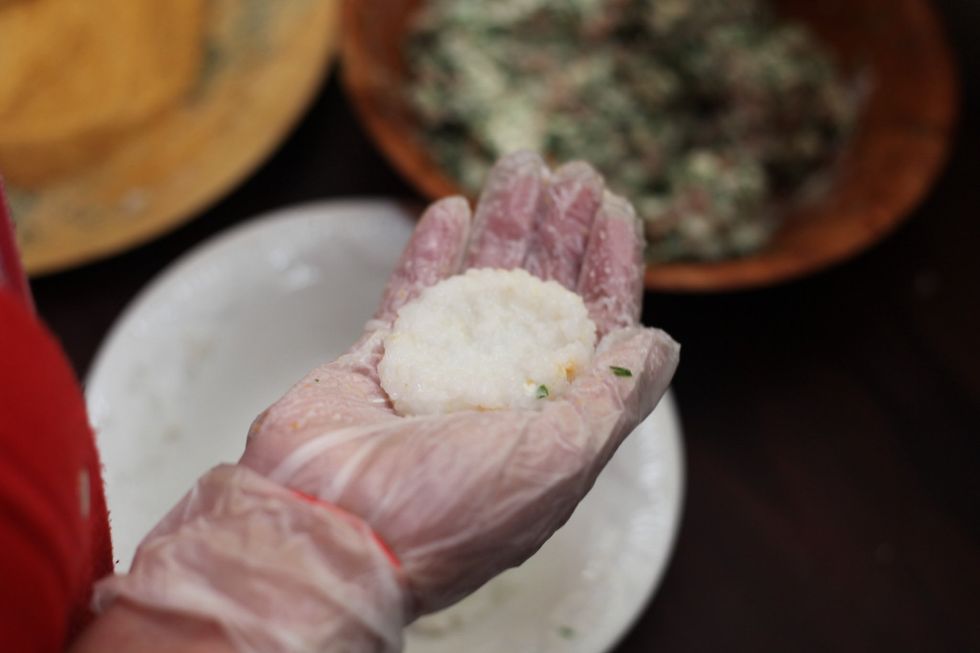 Place a small handful of rice and make a small well in the centre. You can check my YouTube channel. Link is in profile. I've recorded the how to fill the cheese balls for you guys.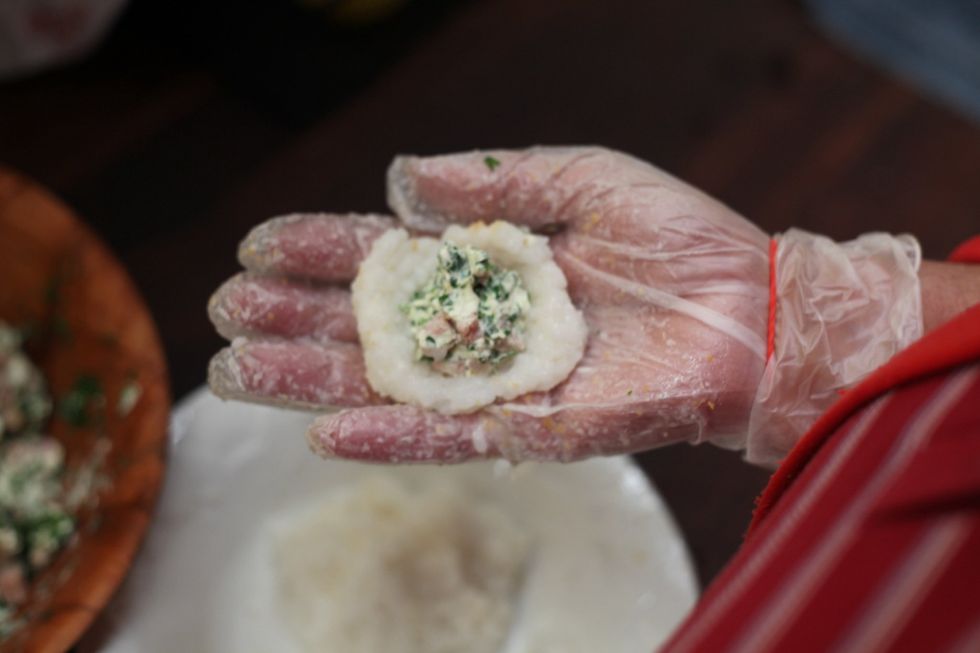 Place some cheese mix on top of your rice well. Be gentle please. The rice is mushy but still fragile. Close your hand slightly and roll the rice around the cheese.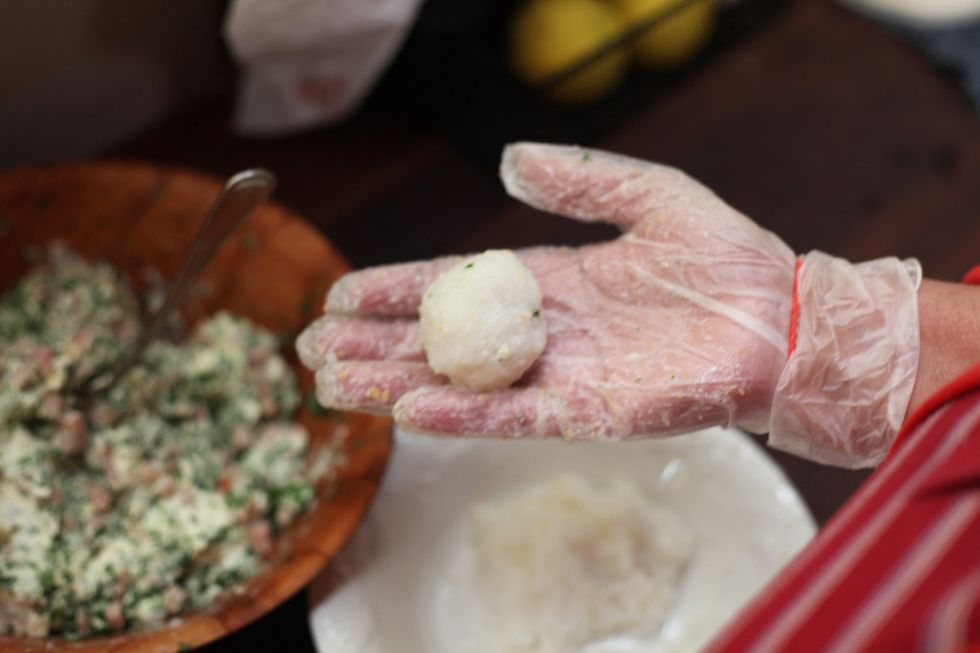 Roll it around in your hands. Dip your hand in some water to avoid the rice ball from sticking to your hands and breaking.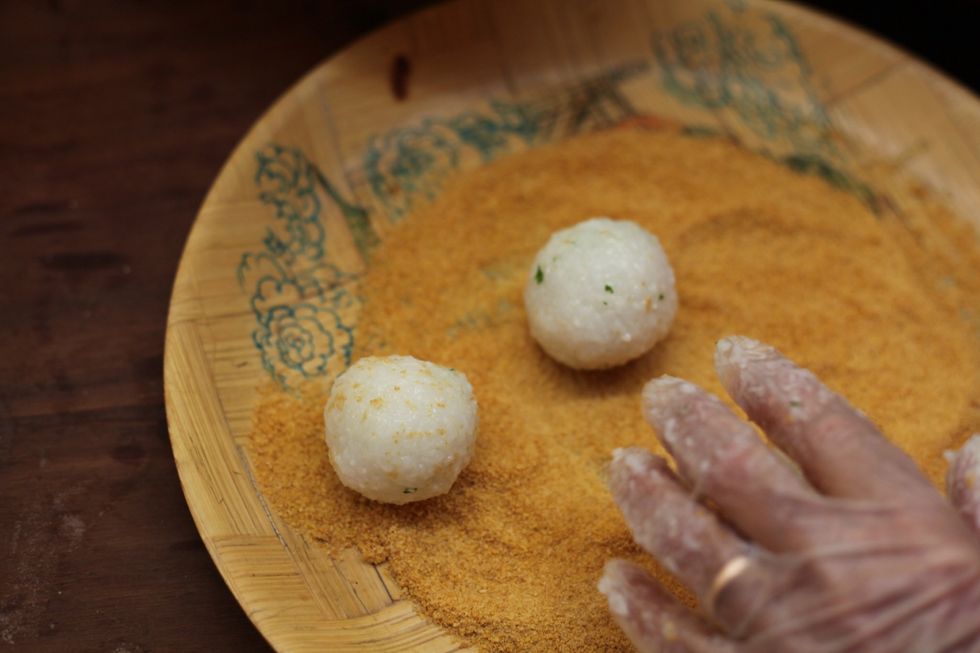 And roll the balls around in bread crumbs. Please don't think about the world cup while doing this. It's a delicate process! Gently roll and roll.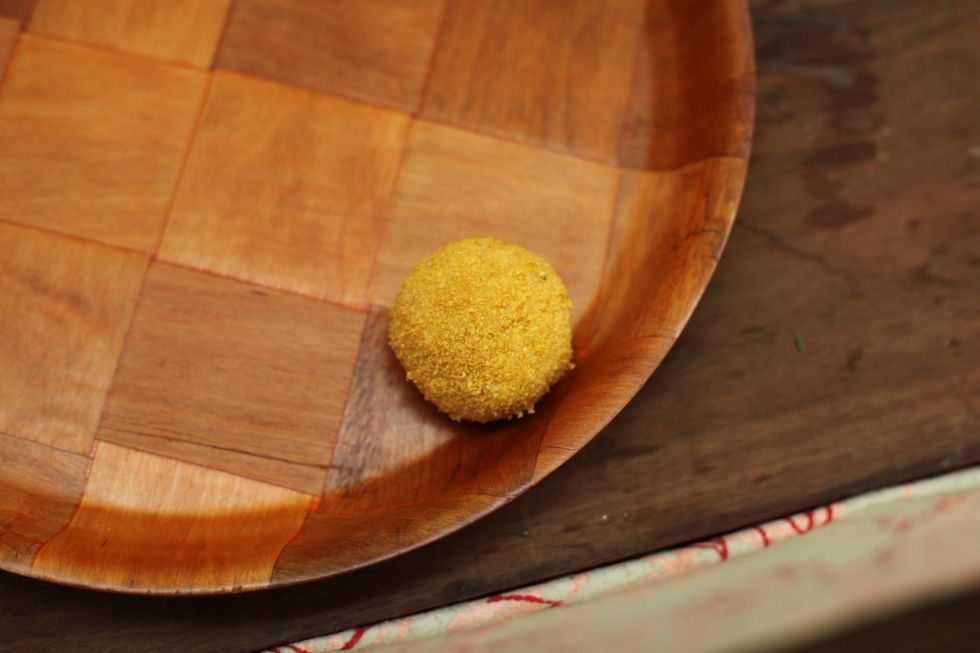 Well done!!! Your balls are ready. Make as many to place on a tray without them touching each other.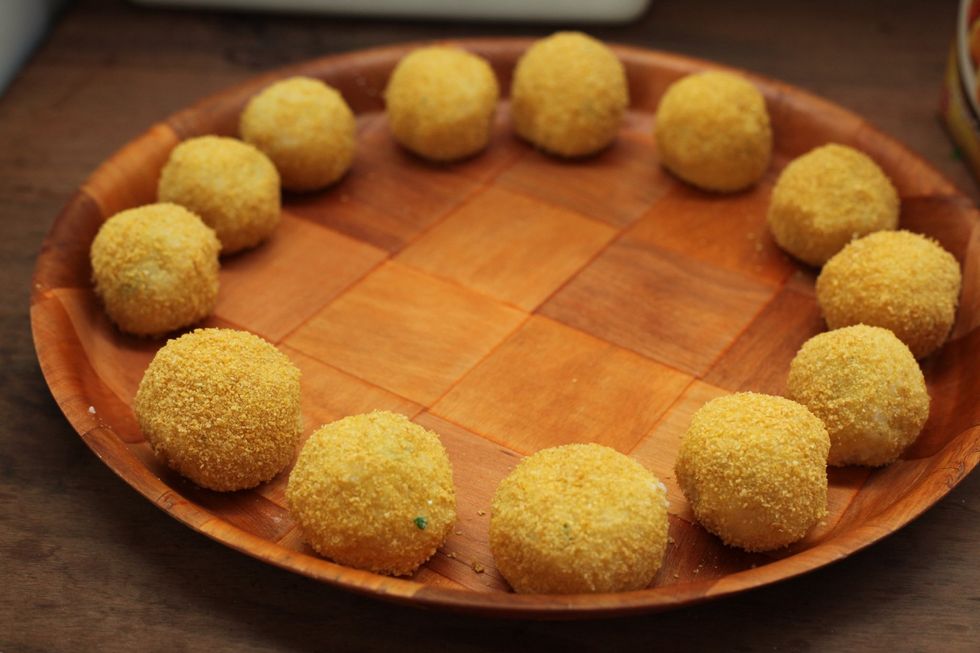 I've been rolling for 20 mins and I managed to roll 1 cheese ball, while Mum has rolled about 15. She must have been a bowling champ in her previous days.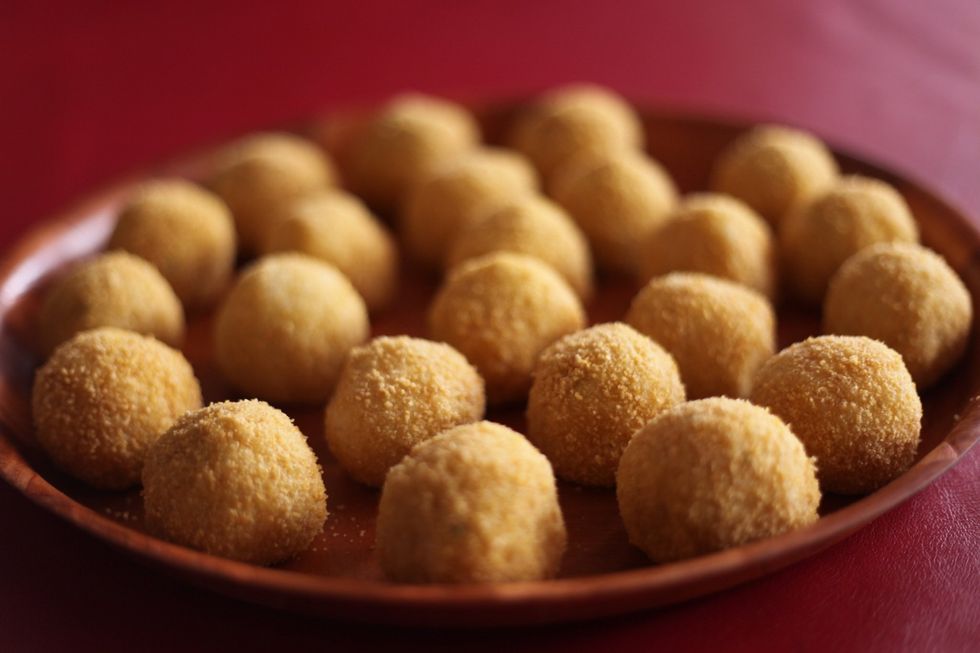 Done!!! As surprised as you are, it turns out they are Descrumptious like this! so there's our first way to prepare cheese balls. Let's try something else.. Let's heat up our oil. Hot hot hot!!!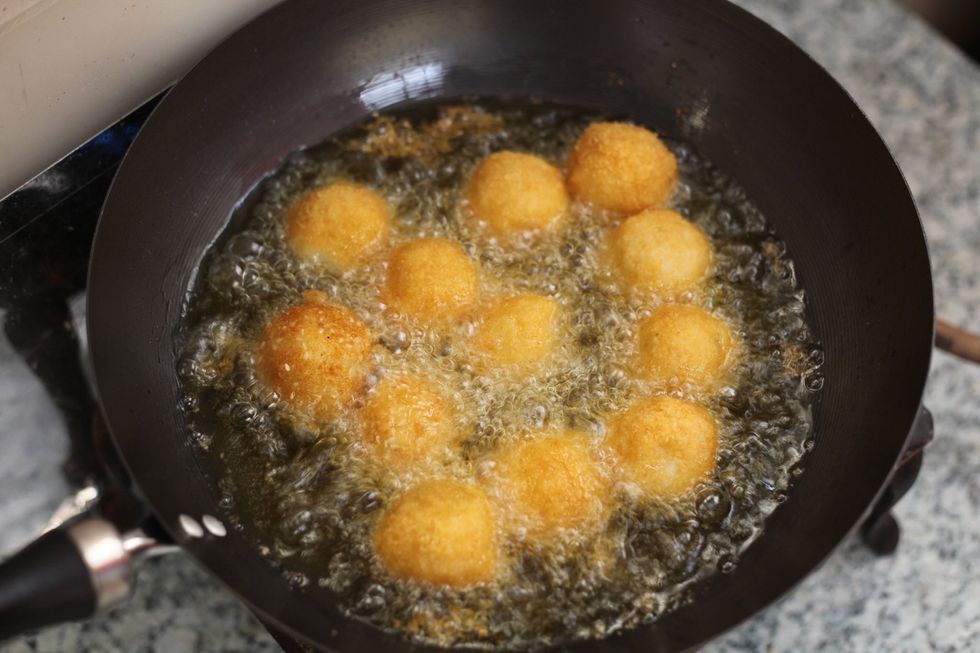 Deep fry your cheese balls until they turn a golden brown colour..BUT I'm going to show you what happens if you don't use enough oil and if it's not hot. Impatient amateur chefs get bad results.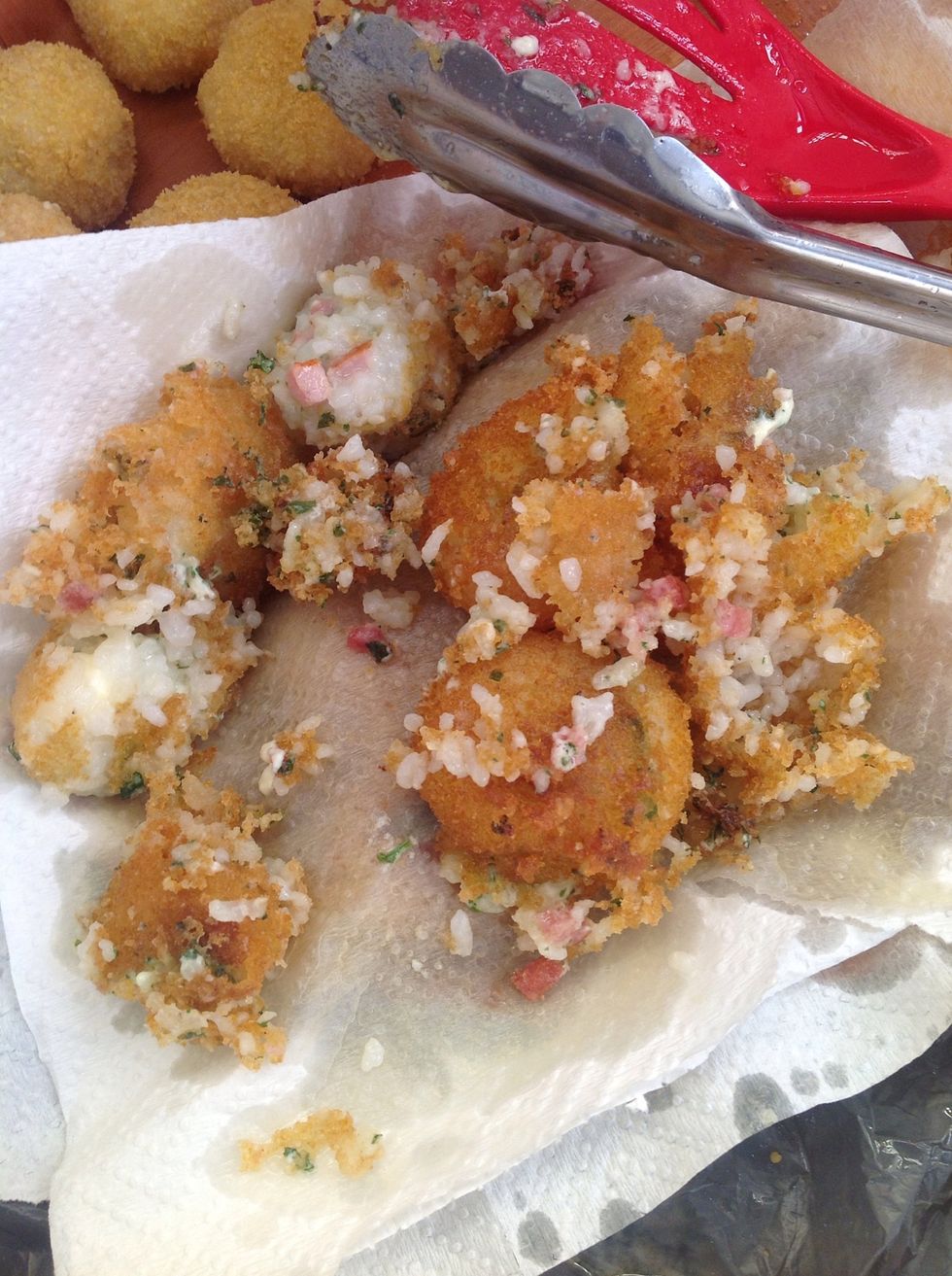 They stuck to the bottom of the pan. They fell apart as soon as I took them from the oil. So our devastated amateur kitchen team needed a way to fix this. So...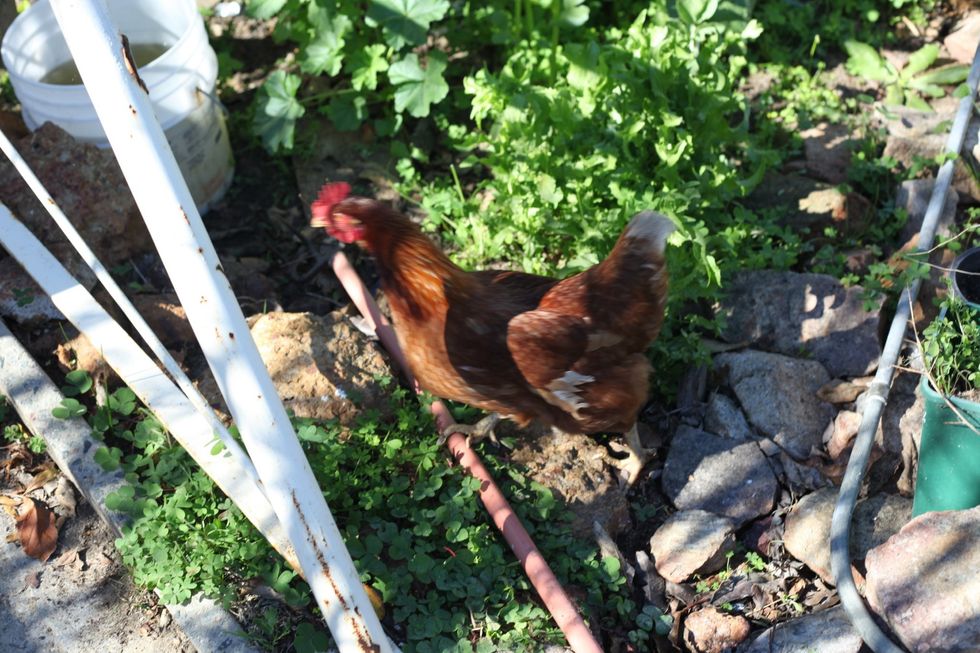 Chase Dad's chicken to get 1 egg from her.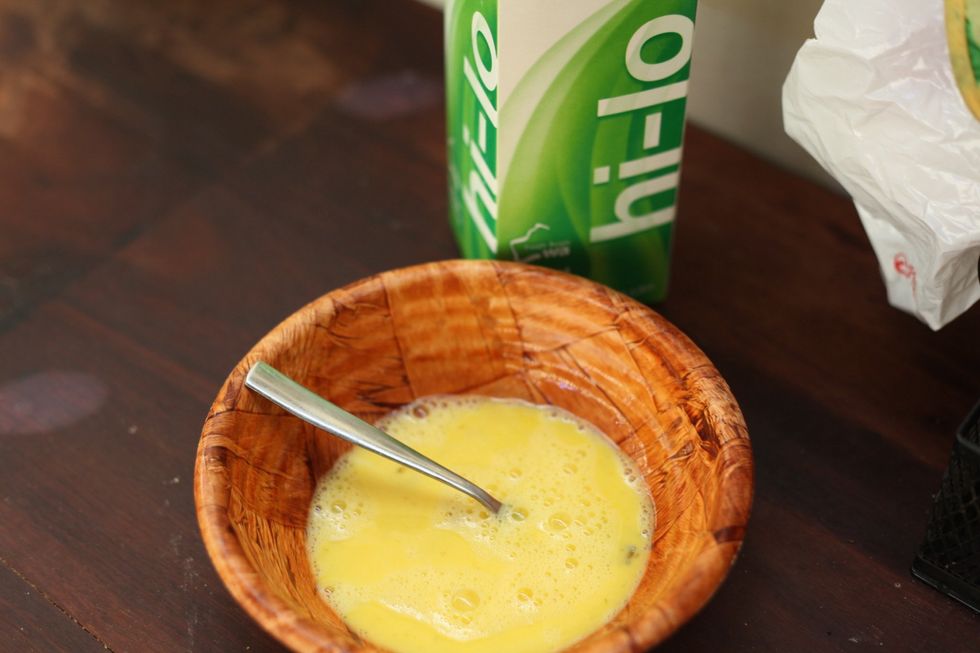 Mix 3 tablespoons of milk and 1 egg and dip the cheese balls exactly as they are from your tray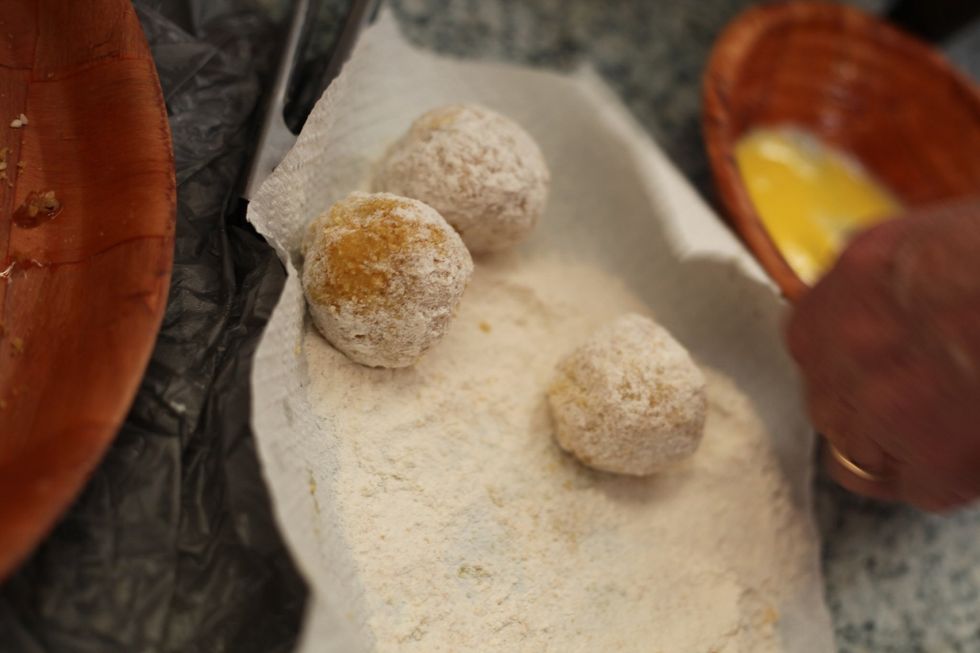 And roll around in plain flour. Hint: once you've rolled them, you can freeze them for another day. When you have unexpected guests. Just defrost and fry.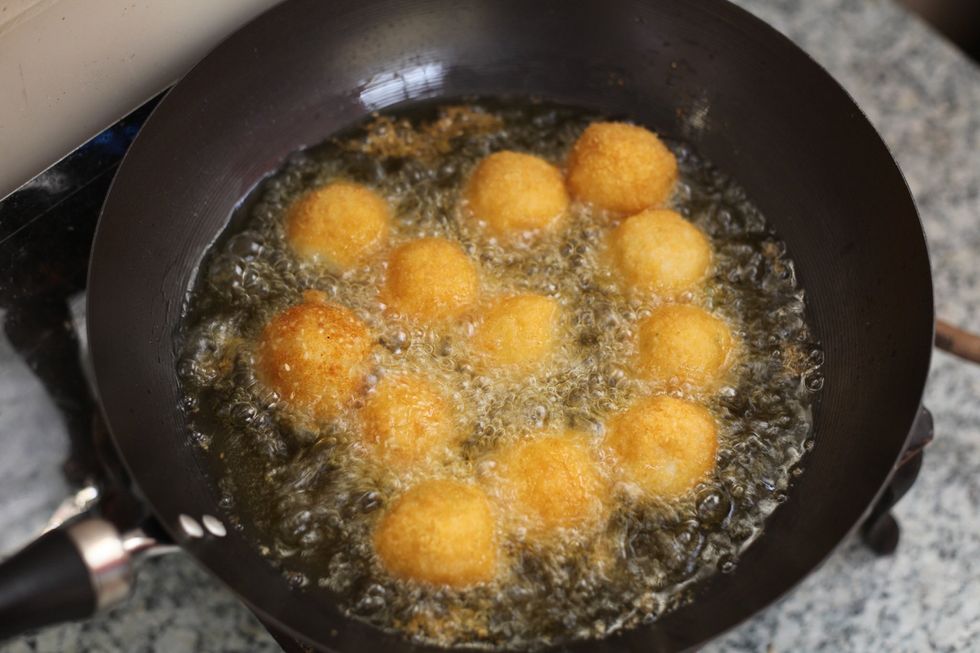 Try again. Turn up the heat and fry on high temperature. You can stir them gently to get an even golden glow on all the cheese balls. You only need to fry for a few minutes.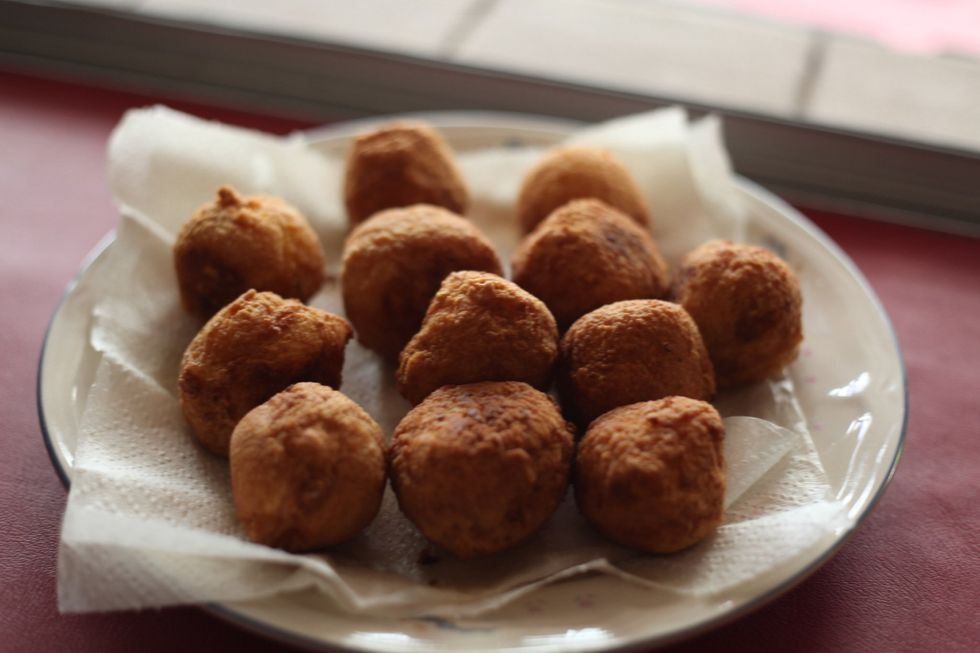 And this is what you get. Place your cheese balls on a paper towel to drain the excess oil....
The taste is uniquely fresh and creamy. The melt in your mouth texture is a definite plus. Crunchy outside, soft and creamy inside. Hello deliciousness!!! Hope you enjoy this guide. Love Micho :)
500.0g Arborio Rice
500.0g Cream cheese
1.0bnch Parsley
3.0c Bread crumbs
1.0c Plain sifted Flour
1.0 Egg
1.0Tbsp Chicken stock powder
250.0 Ham or Bacon pieces
1.0 Egg
2.0Tbsp Milk
Michel Daher
Micho here. Amateur experimental chef and lover of food. Thanks for all your support. Join my Food Journey www.naturallygoodfood.com