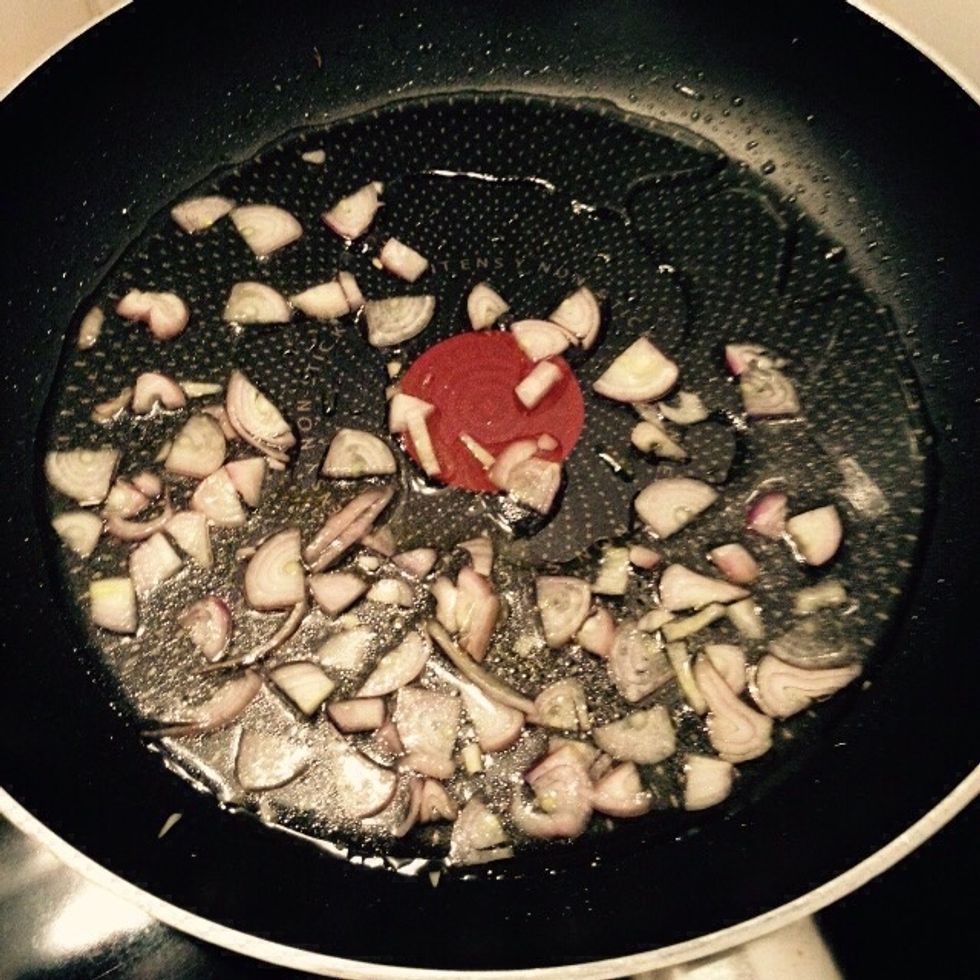 Chop the shallot and add it to a pan with some olive oil and a splash of water.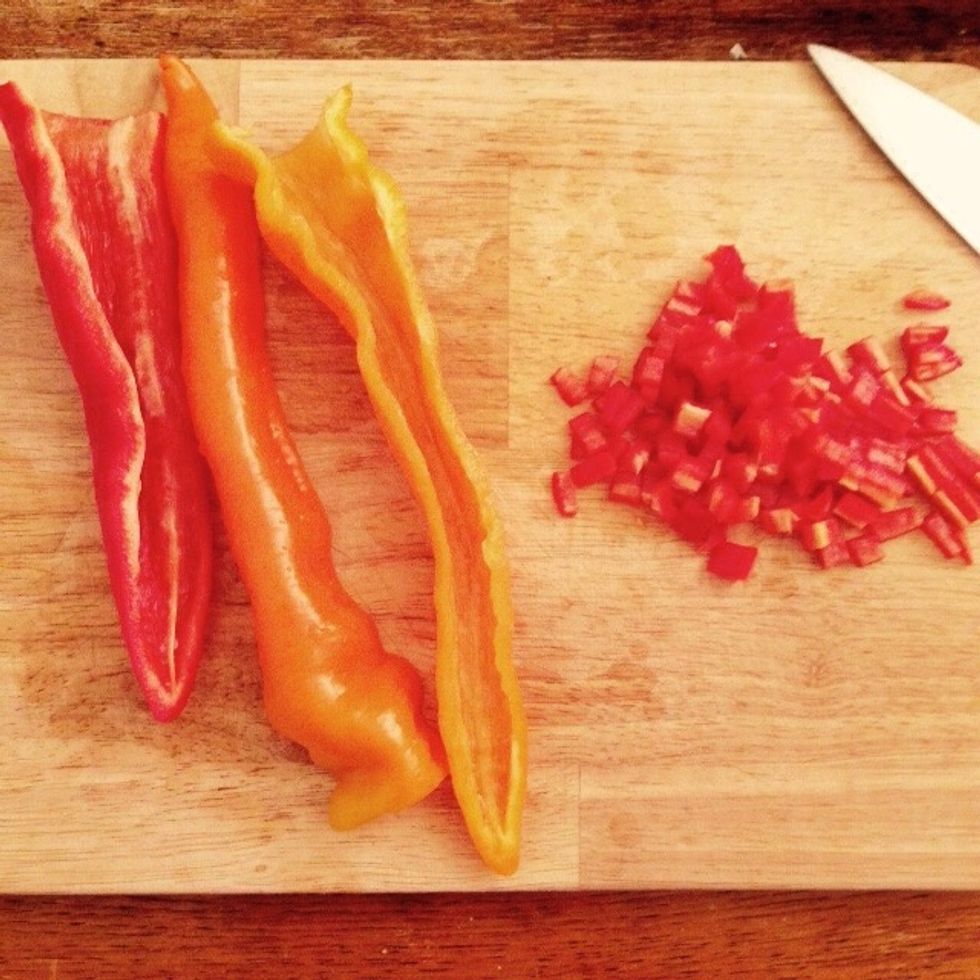 Chop the peppers into small pieces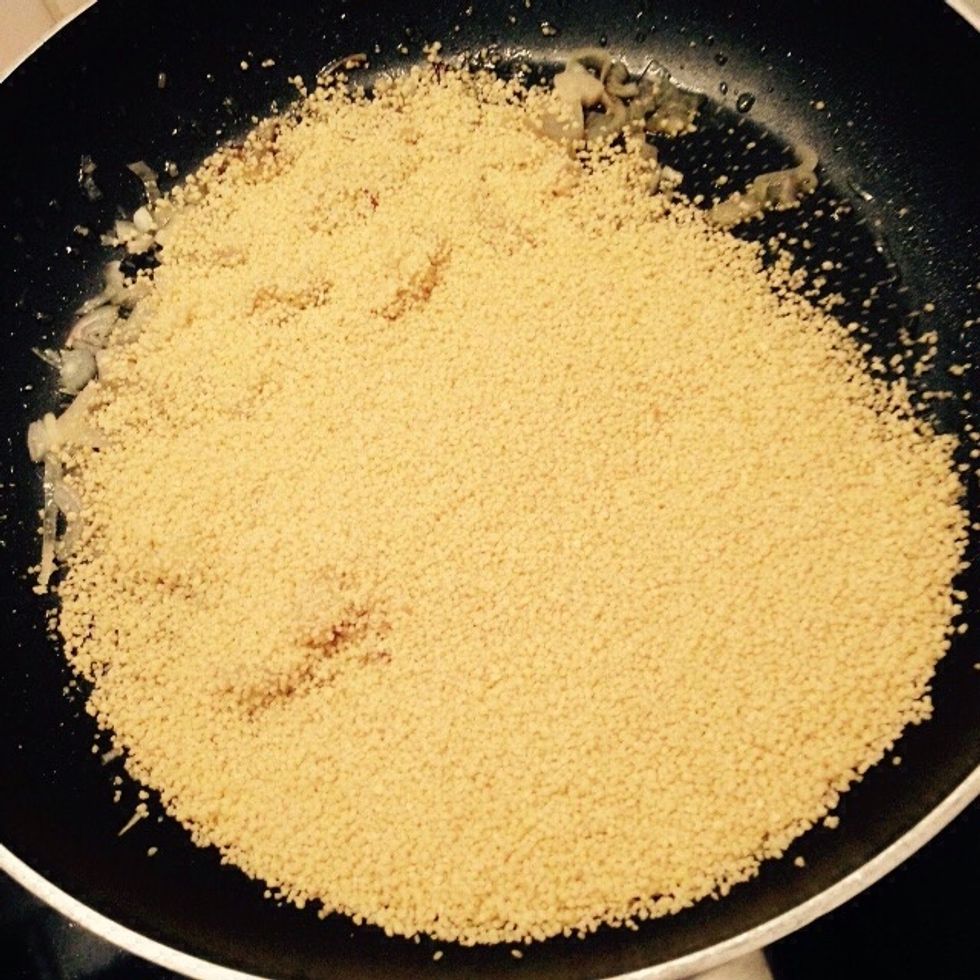 When the shallot becomes translucent add the couscous to the pan and toast it nicely.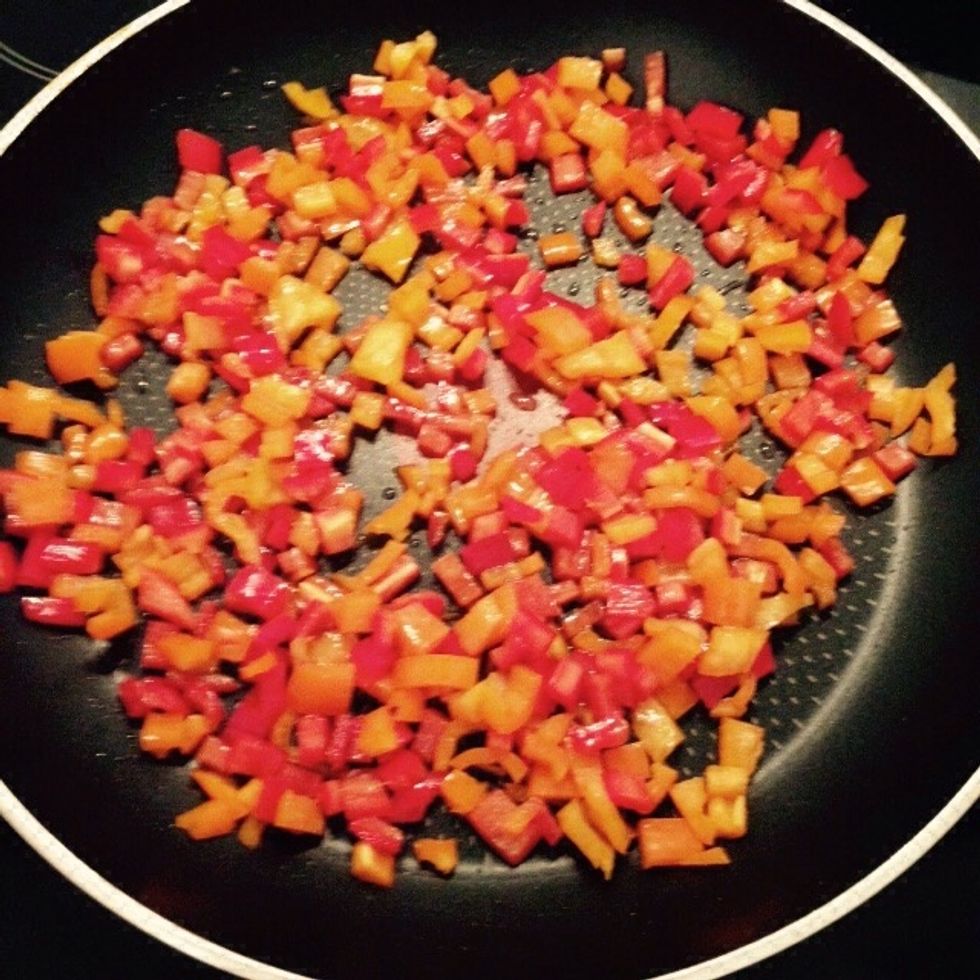 In a separate pan add the peppers with two tablespoons of sunflower seeds oil.
Rinse and cut the courgettes in half. Then using the specific tool carve out the inside.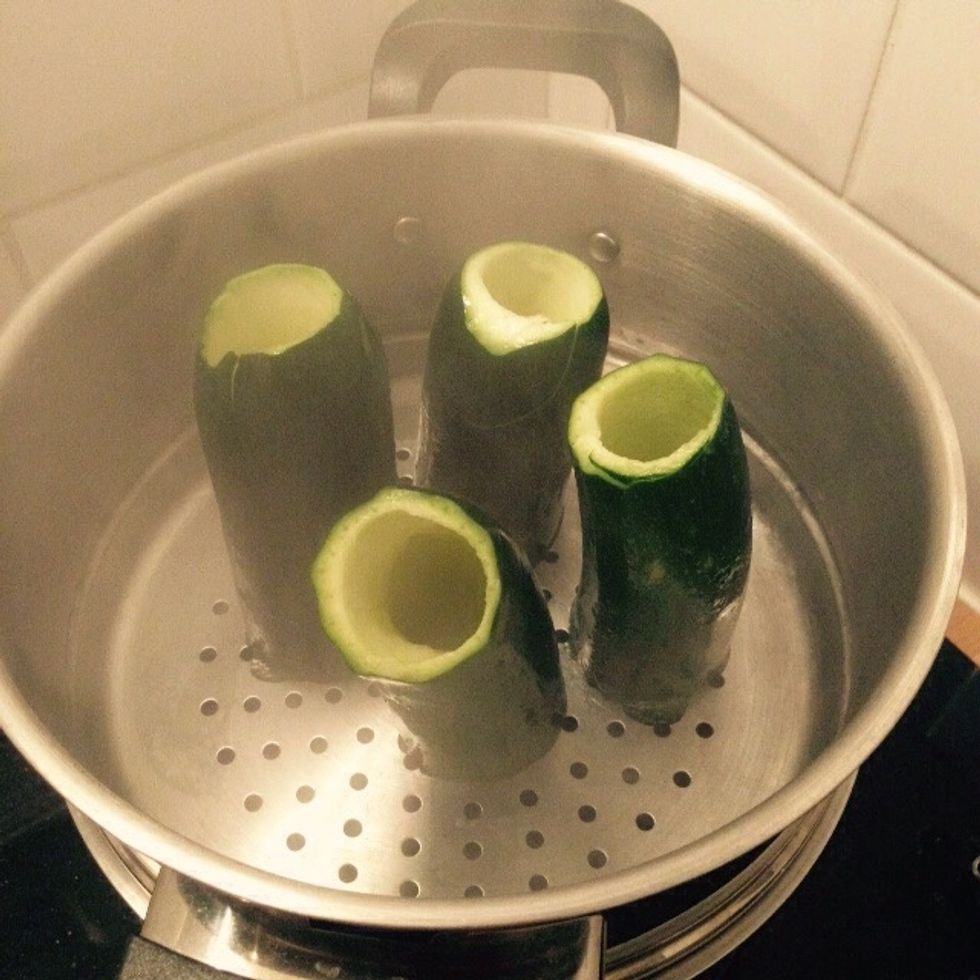 Using a tier steamer lightly cook the courgettes, placing them standing up, will make sure that the steam cooks the inside too, rather than just overcooking the skin first.
Dry the peppers on a paper towel to remove all the oil in excess.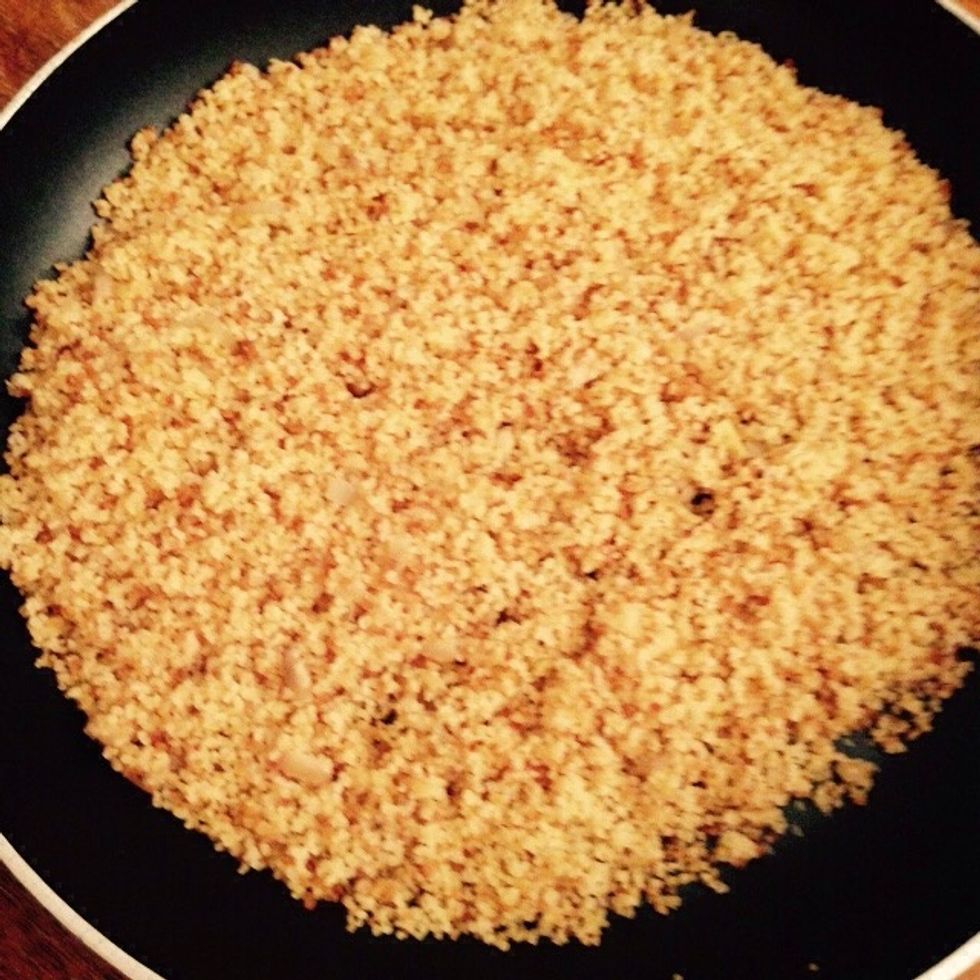 Add small quantities of water to the couscous to cook it gradually, it should result still under cooked at the end, bear in mind that it will absorb humidity from the veggies later.
Clean and rinse the mushrooms cups as well.
Wet a piece of wax paper and coat a baking pan.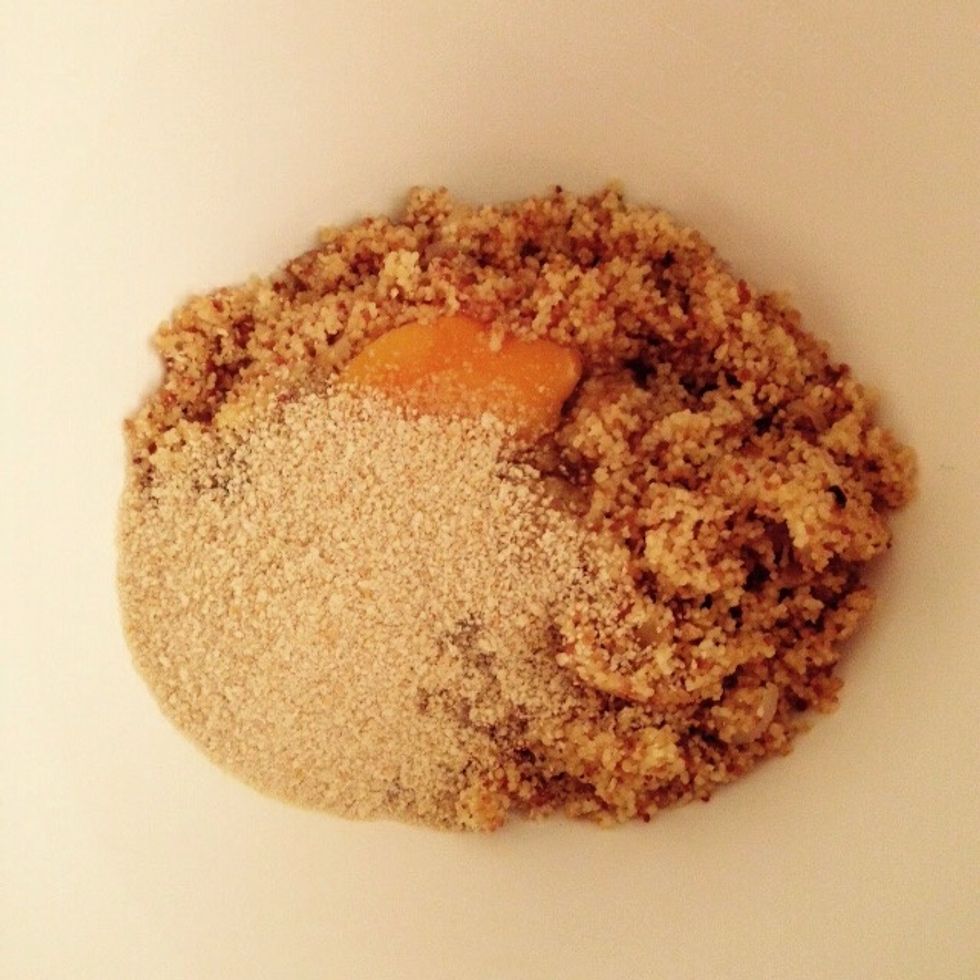 Mix the couscous with an egg and breadcrumbs, season to taste with nutmeg, pepper and salt and mix well.
If you want to make a vegan option you can remove the egg and try to make the couscous stickier by mincing down the inside of the courgettes and adding it to the couscous while it's cooking.Not tested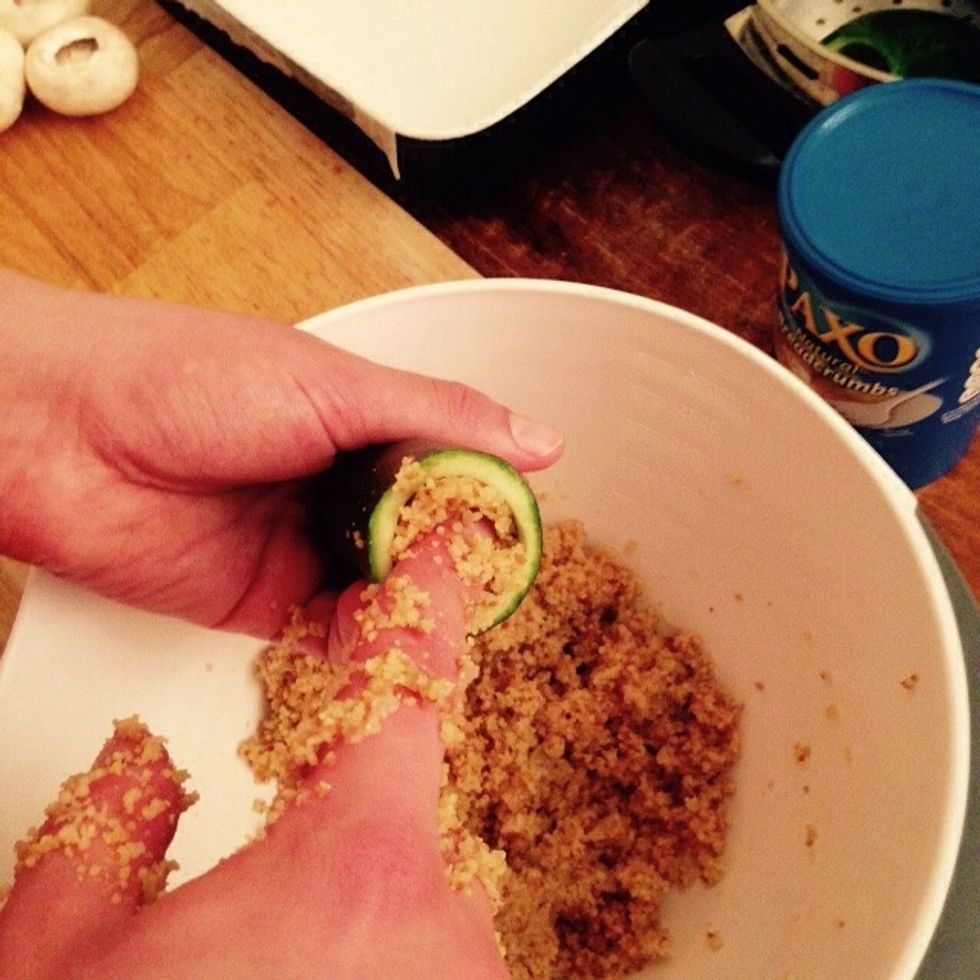 Once you have the mix ready and the courgettes are cold again, start filling them up, making sure to press the couscous gently to pack it up so that it won't fall apart.
Fill the mushrooms cups as well.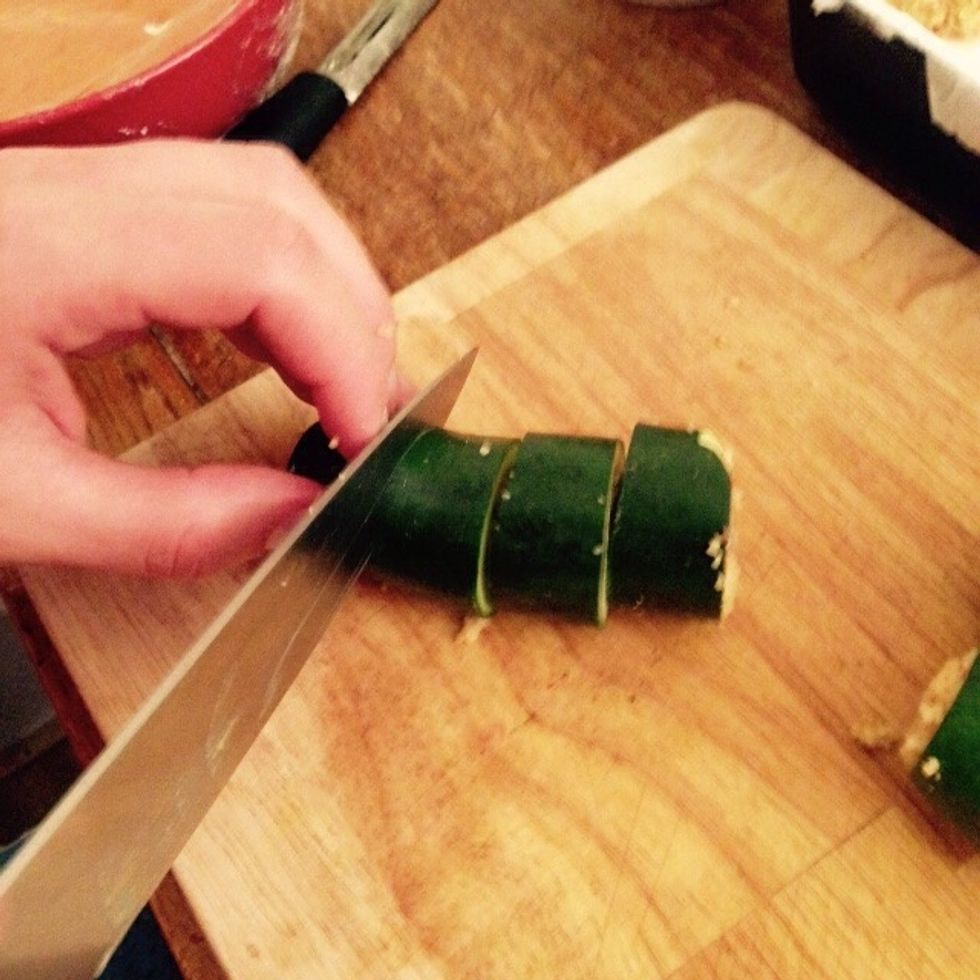 Using a sharp knife gently cut the courgettes into 2cm slices, this will help them cooking.
Place all the courgettes slices and mushrooms in the baking tray.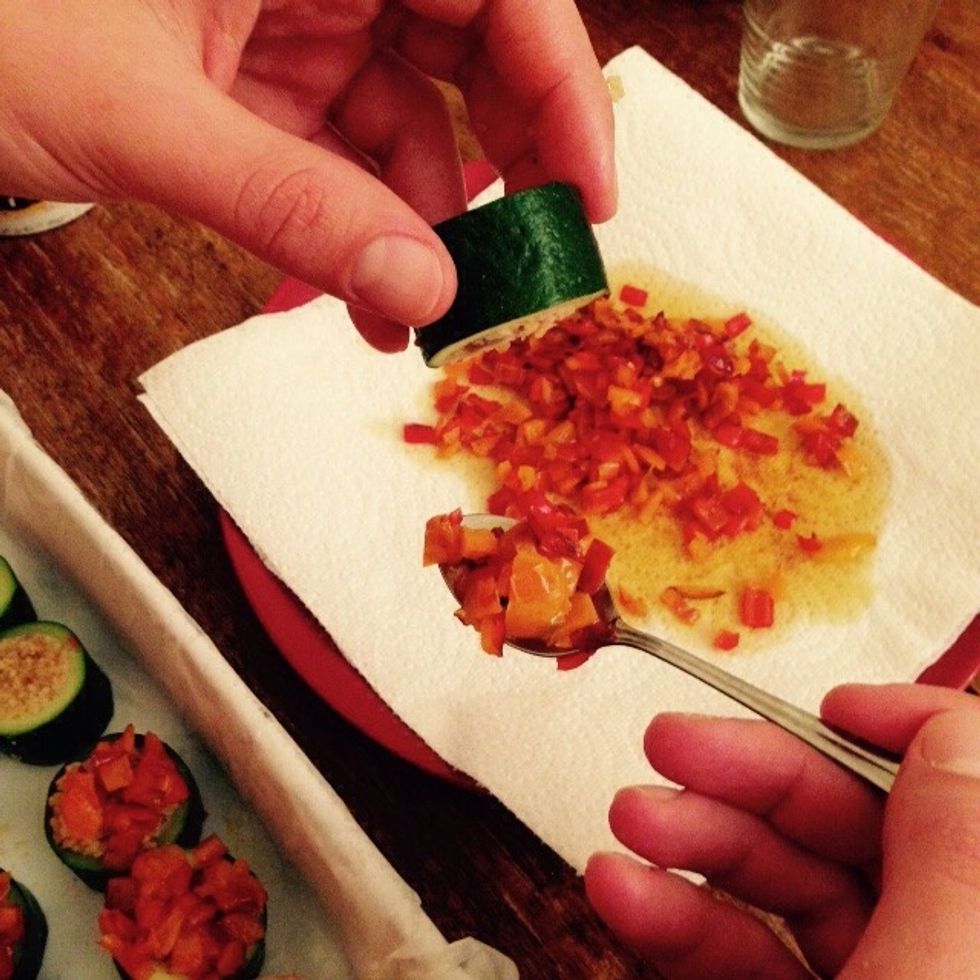 Now using a teaspoon, top each courgette slice and mushroom with a bit of peppers.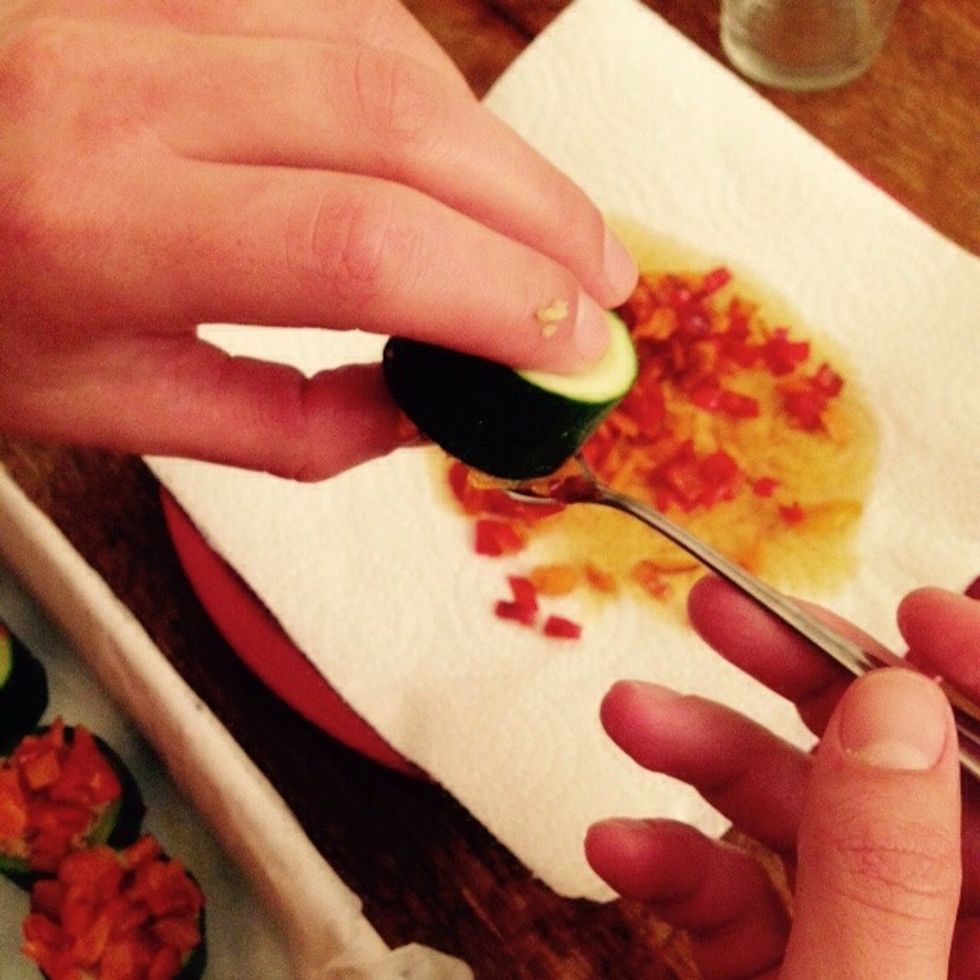 Flip the courgette on top of the teaspoon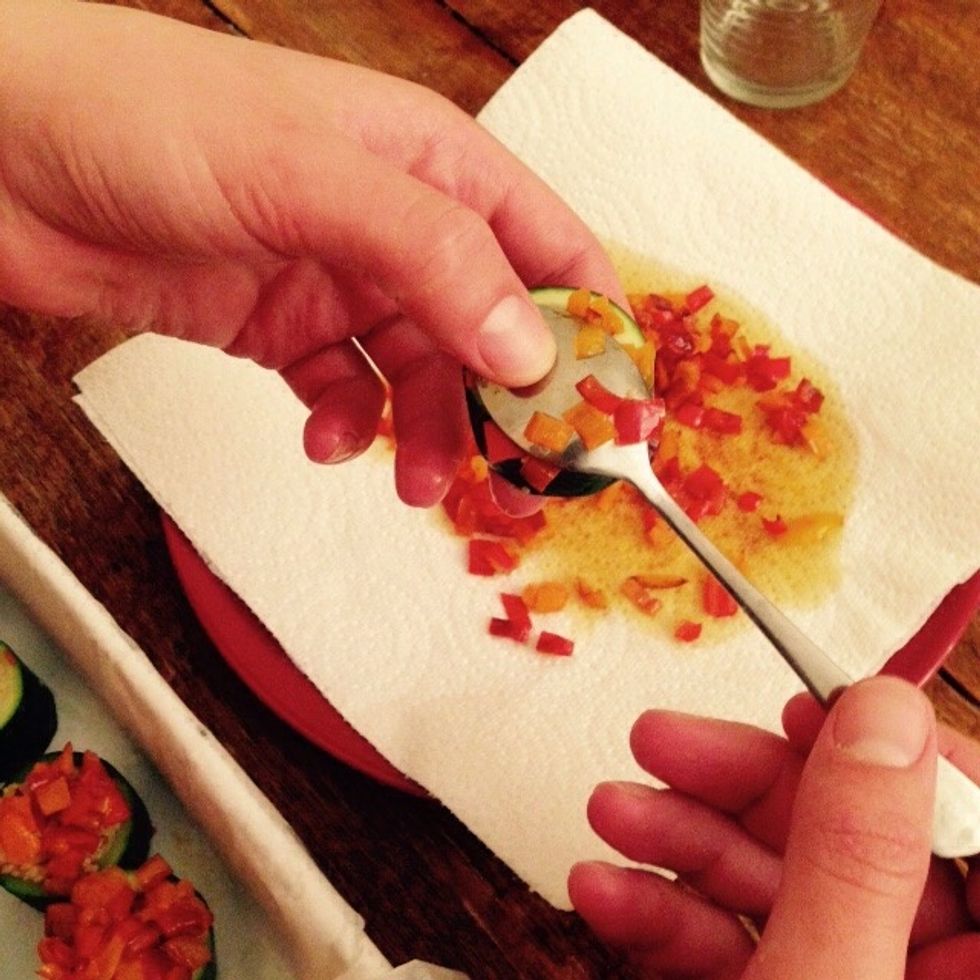 Flip both, while holding them tightly.
Remove the teaspoon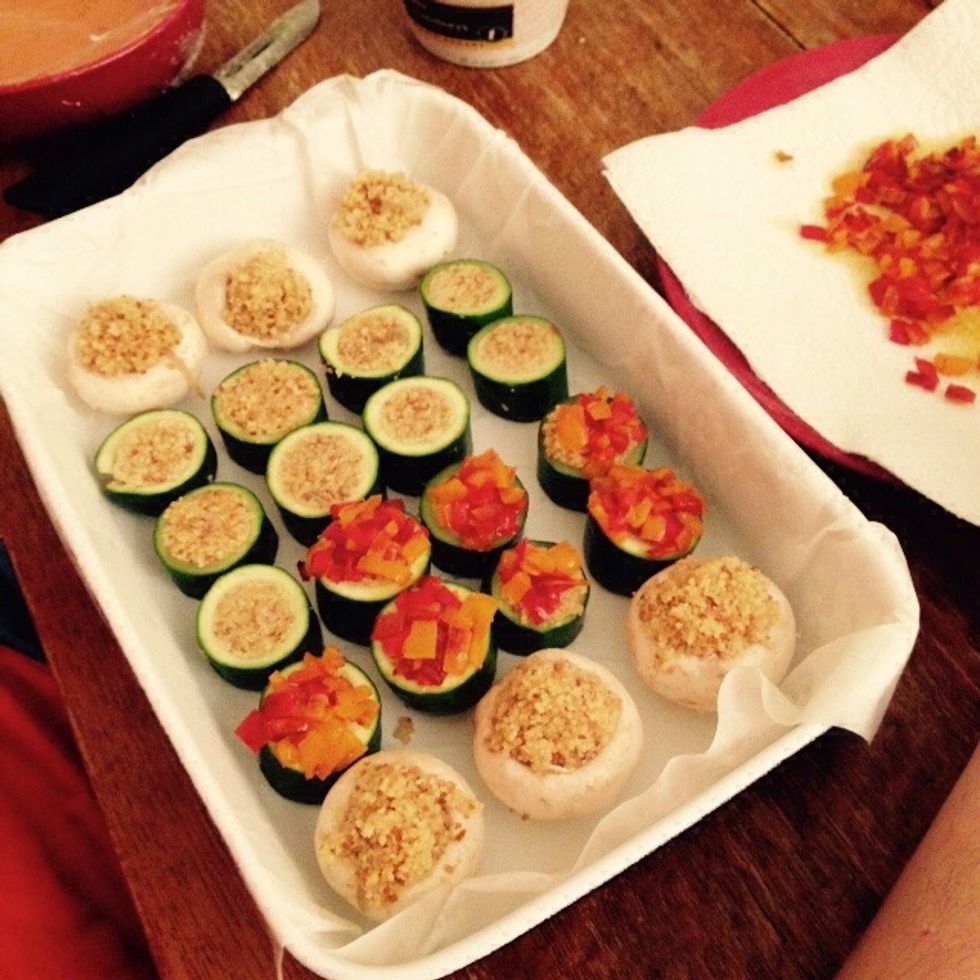 Repeat for all of them.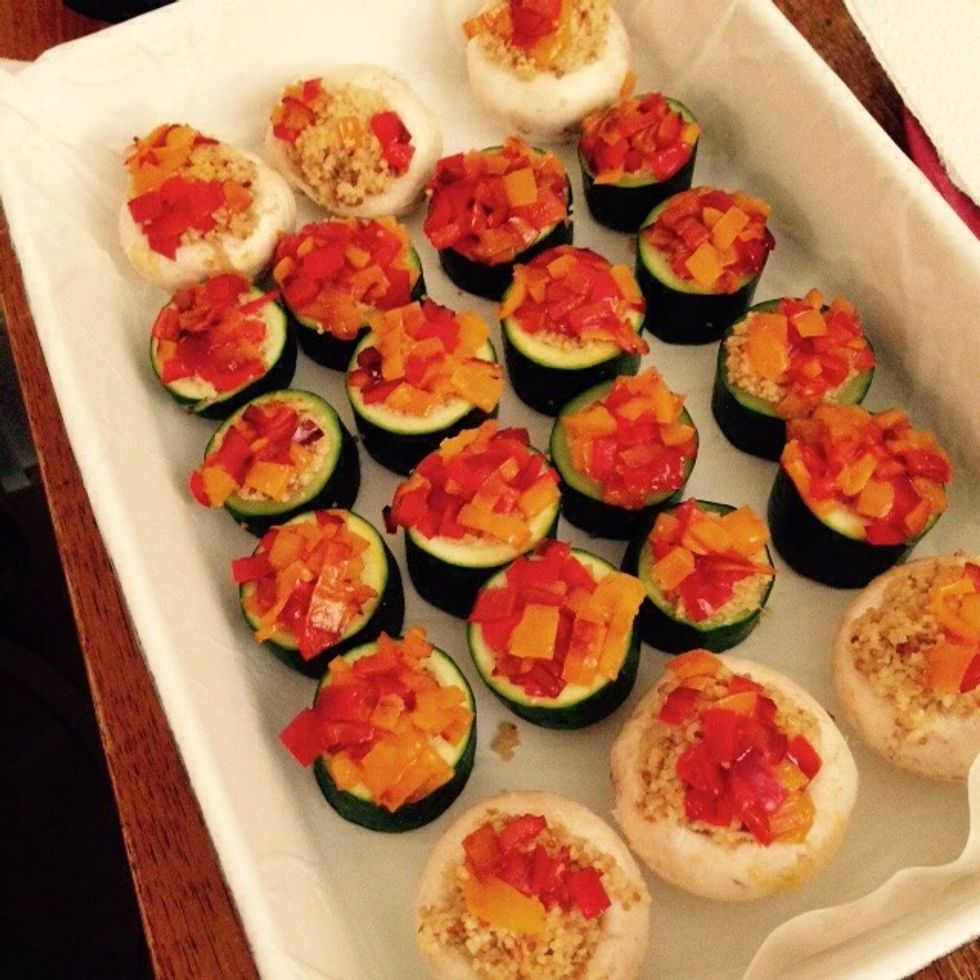 Ready to be baked. Drizzle some sunflower seeds oil on top and bake for 30-40min at 180C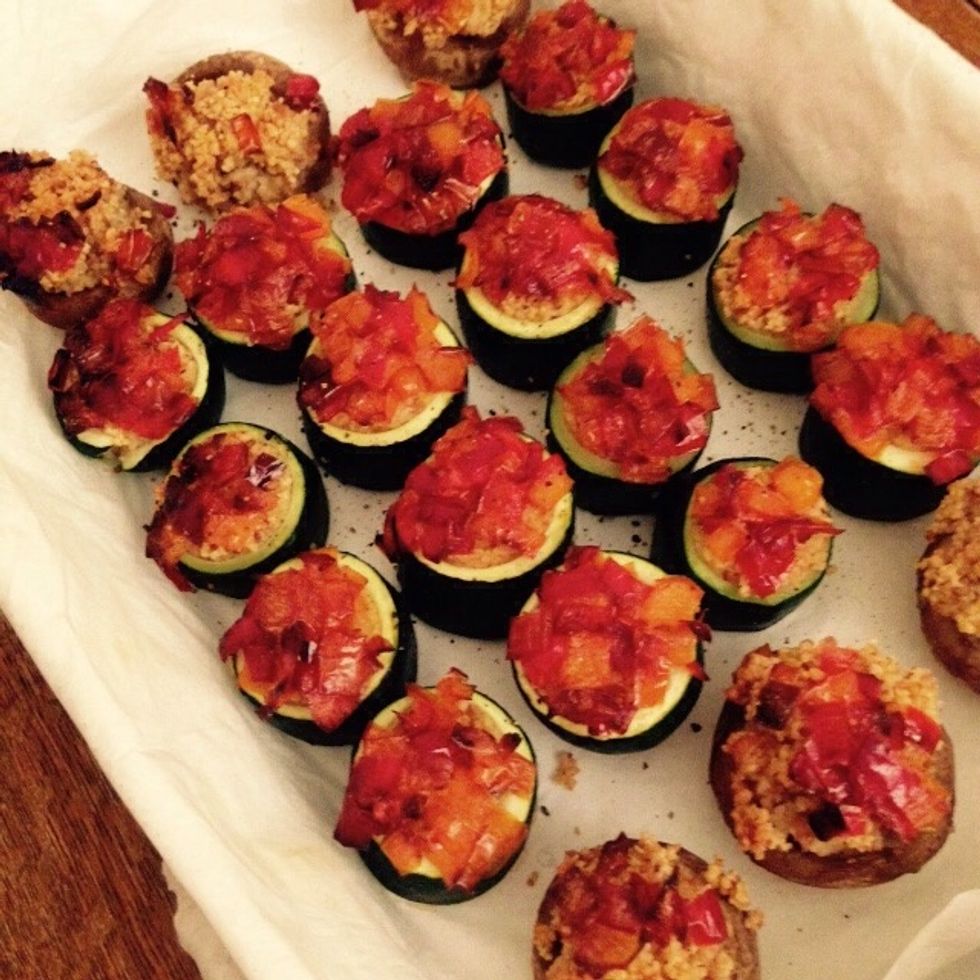 Done!
Enjoy!
2.0 Courgettes
2.0 Sweet peppers
6.0 Mushroom cups
200.0g Couscous
1.0 Shallot
1.0 Egg
Breadcrumbs
Salt
Pepper
Nutmeg
Olive oil
Sunflower Seeds oil
Gioele Nunziatini
Italian born and raised, I moved abroad to pursue a career in engineering. Cooking is what brings me back to my origins, to the flavors of my parents' farm.