One if my favourite things to do is wake up on a Saturday morning and make a breakfast to greet the weekend. These easy corn fritters can be served with your favourite toppings like ham and avocado!
36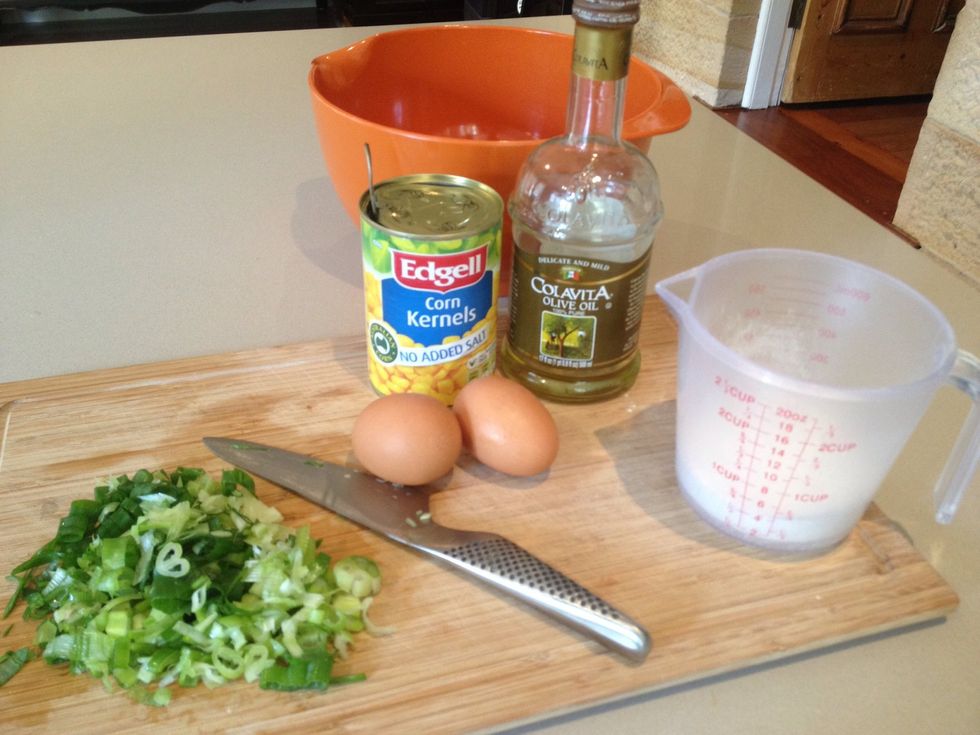 Chop spring onions finely. Dice ham and avocado and chop parsley. Measure 1/2 cup of plain flour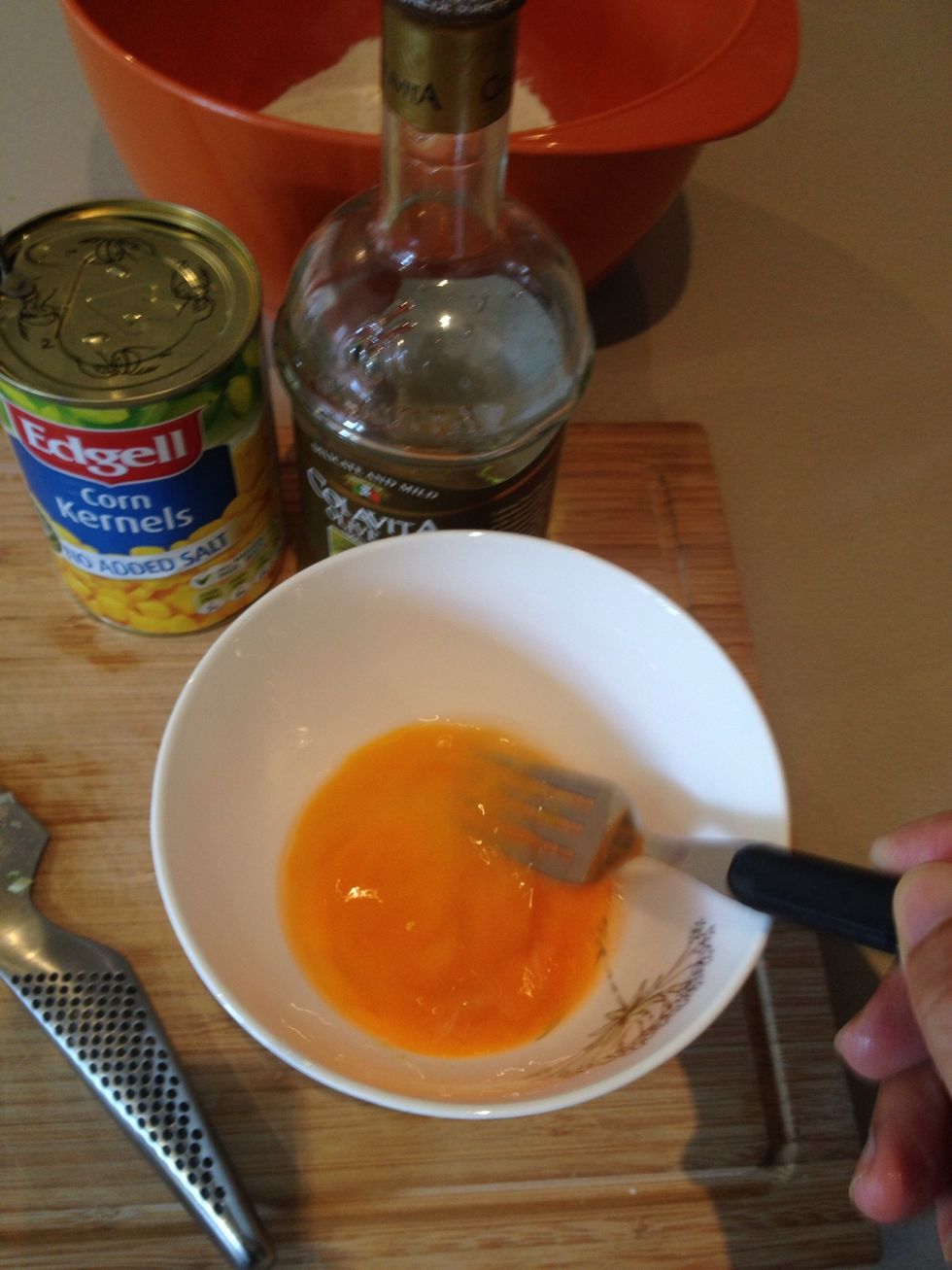 Lightly beat 2 eggs in a bowl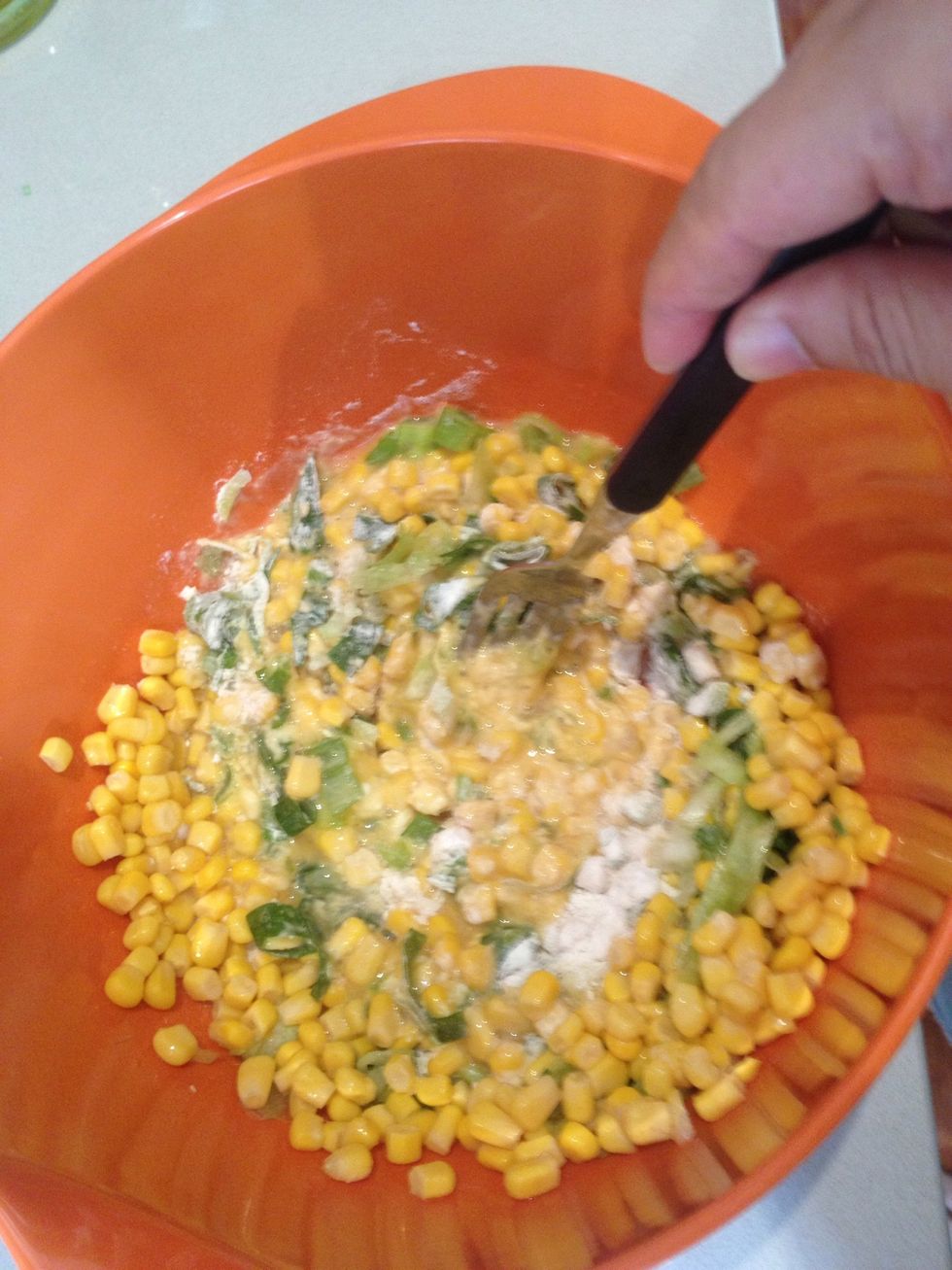 Mix corn, flour, water, eggs, spring onions, salt and pepper in a large mixing bowl until well combined.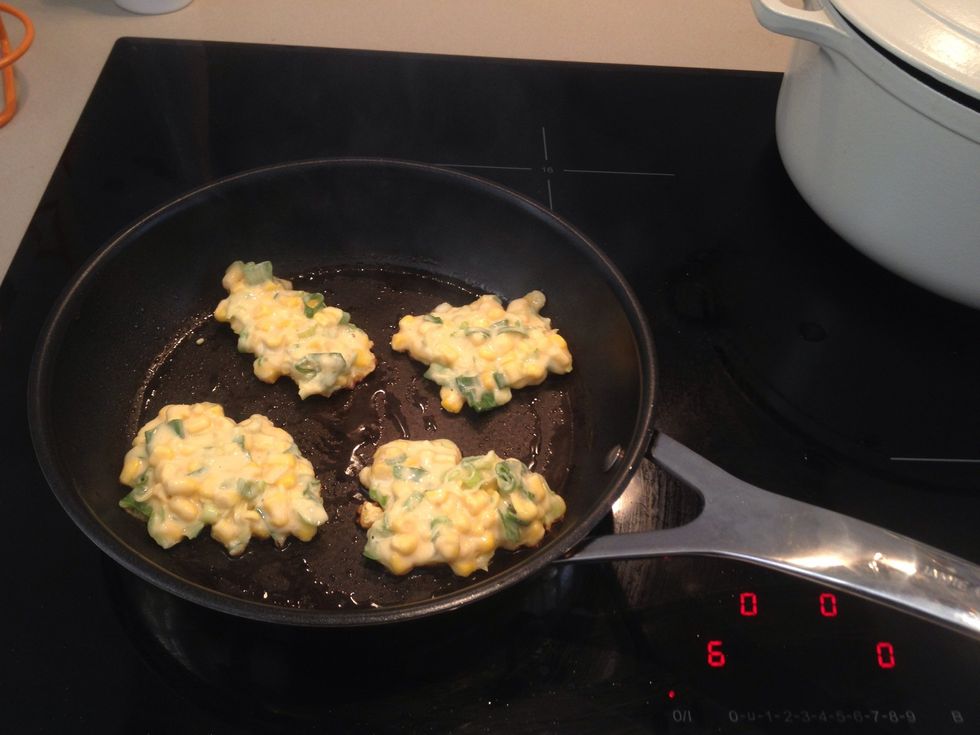 Preheat pan with 2 tablespoons of oil on medium to high heat. Place 4 portions of the fritter mixture into pan and spread evenly. Cook for 4 mins on each side until nicely brown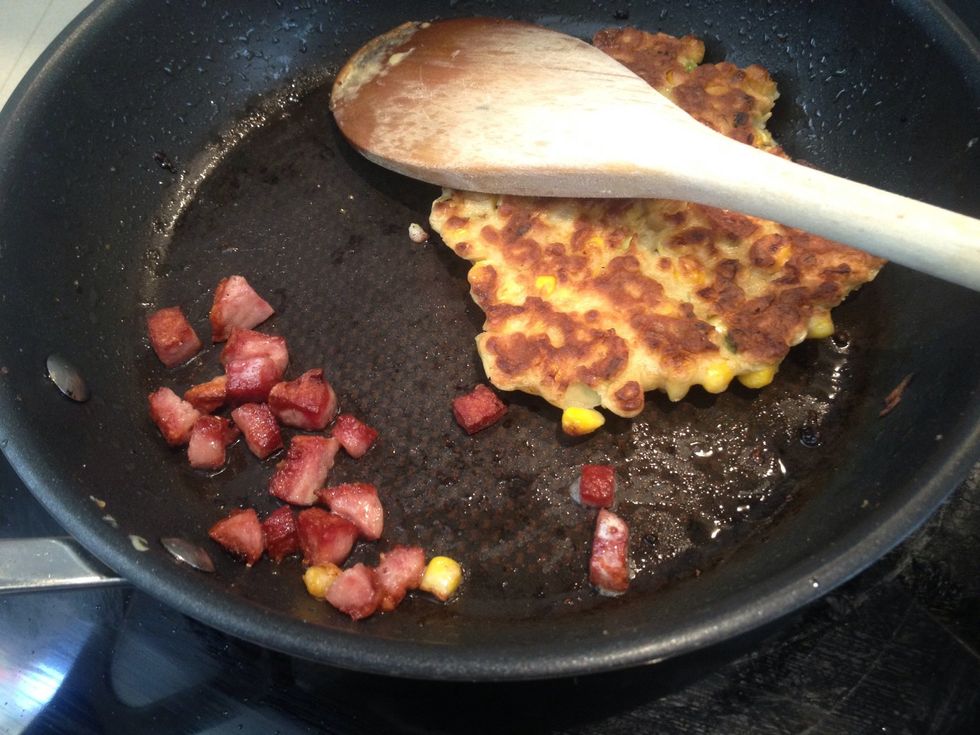 Fry off some diced ham in the pan until brown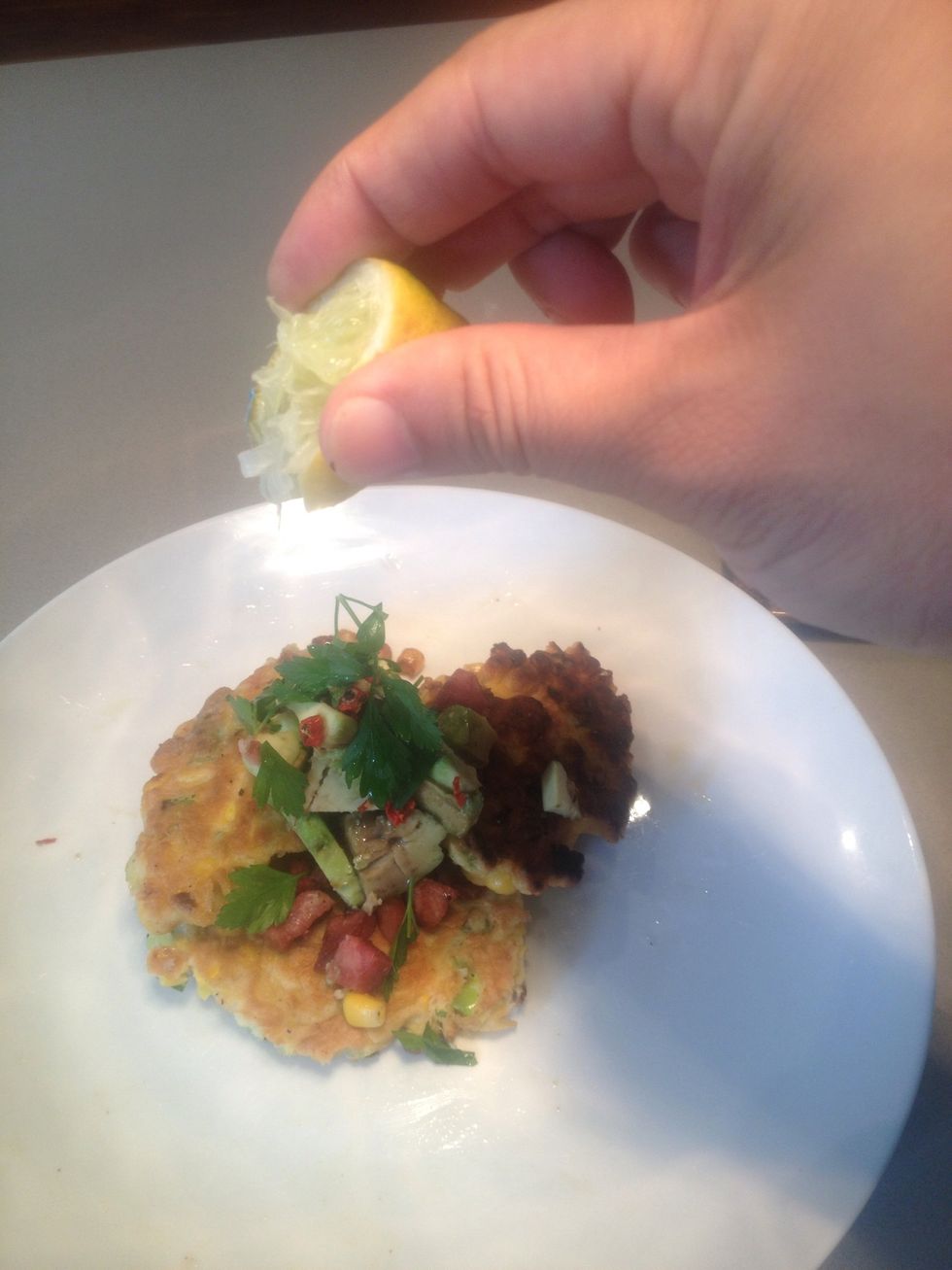 Transfer fritters to a plate. Top with diced avocado, chilli, parsley, diced ham and a squeeze of lemon. Drizzle olive oil on top.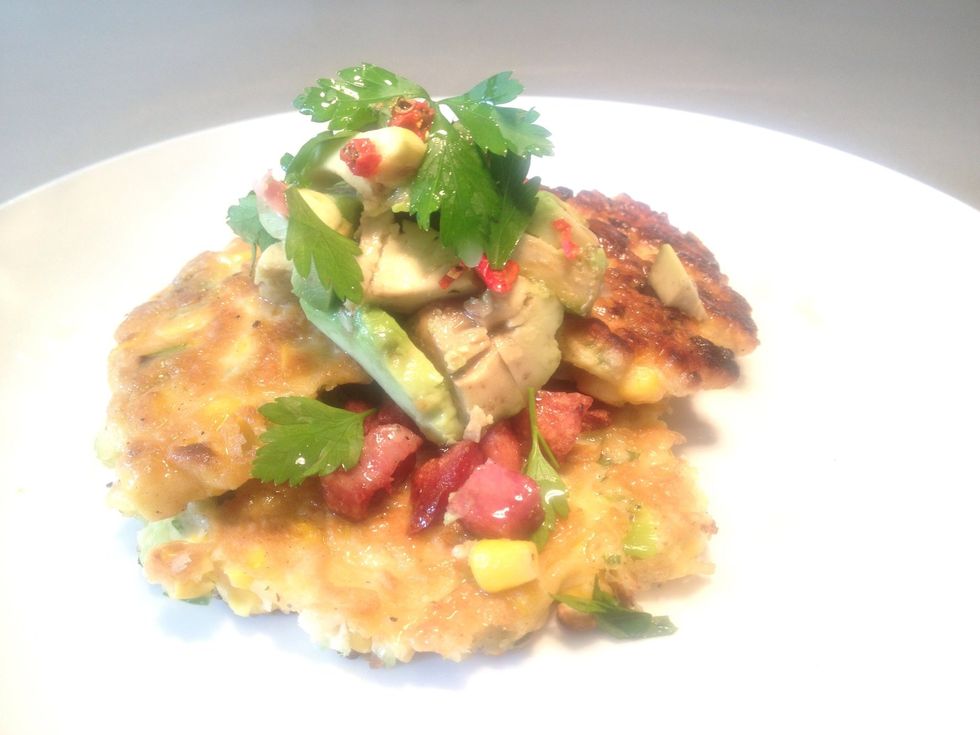 Buon Appetito! Have a great day!
0.0c Plain flour
1.0 Can of sweet corn kernels
1.0 Spring onion
2.0Tbsp Water
1.0pch Salt
1.0pch Pepper
1.0Tbsp Parsley
0.0 Avocado (diced)
4.0Tbsp Olive oil
0.0 Lemon wedge
2.0Tbsp Ham (diced)
1.0 Chilli
2.0 Eggs