When I find fresh seasonal carrots, I always enjoy eating them in raw. They are crisp and have different kinds of flavors in colors.
5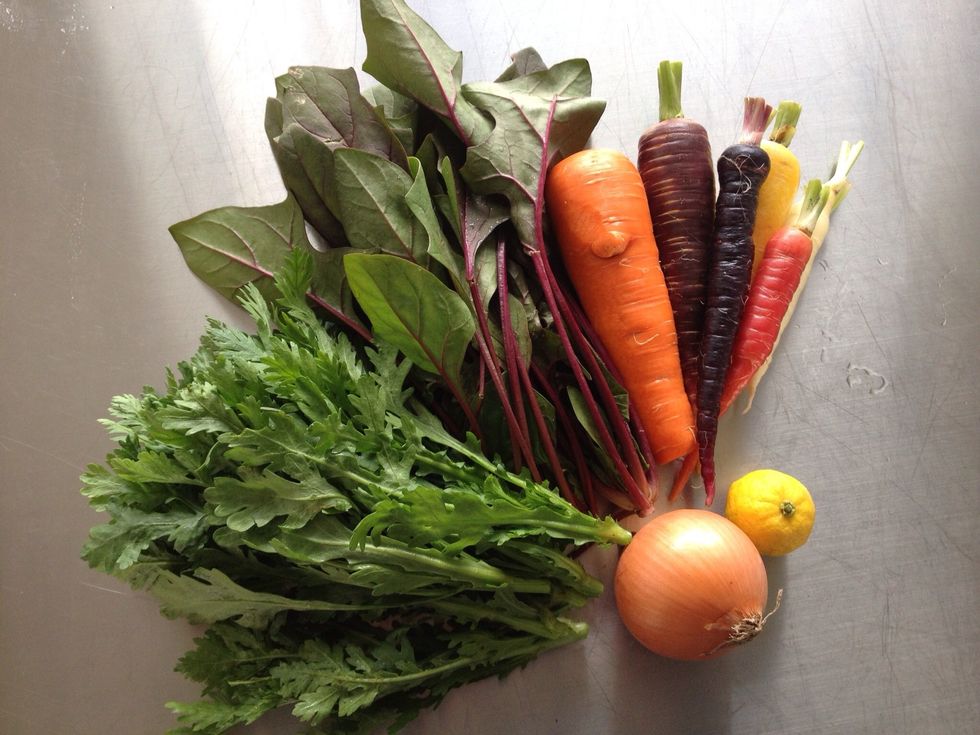 Colorful young carrots !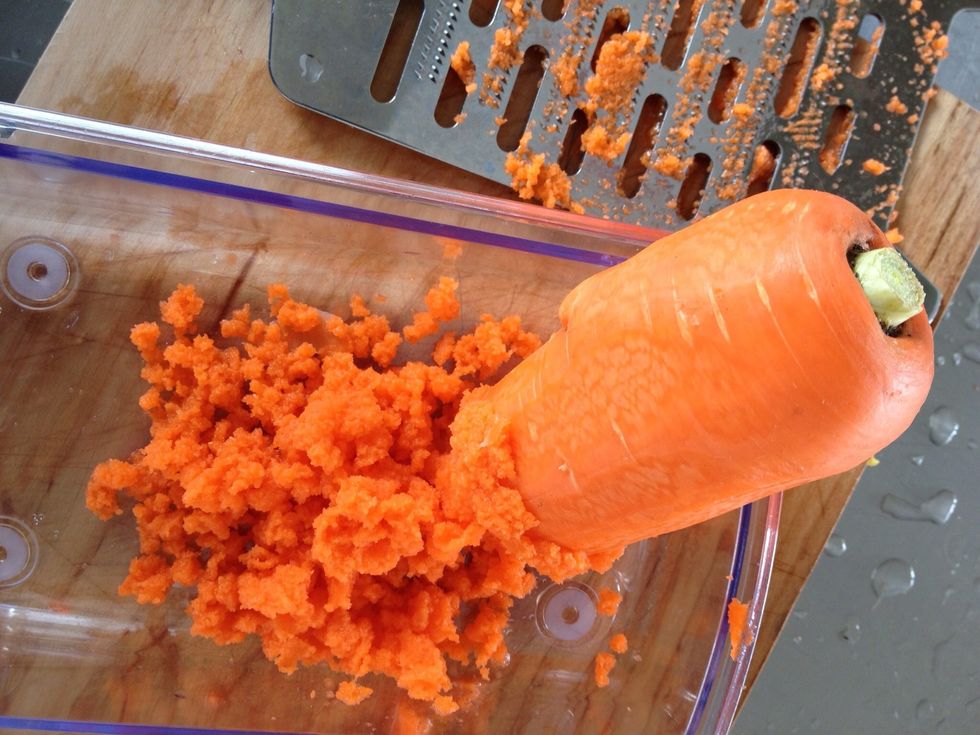 Grate a half of carrot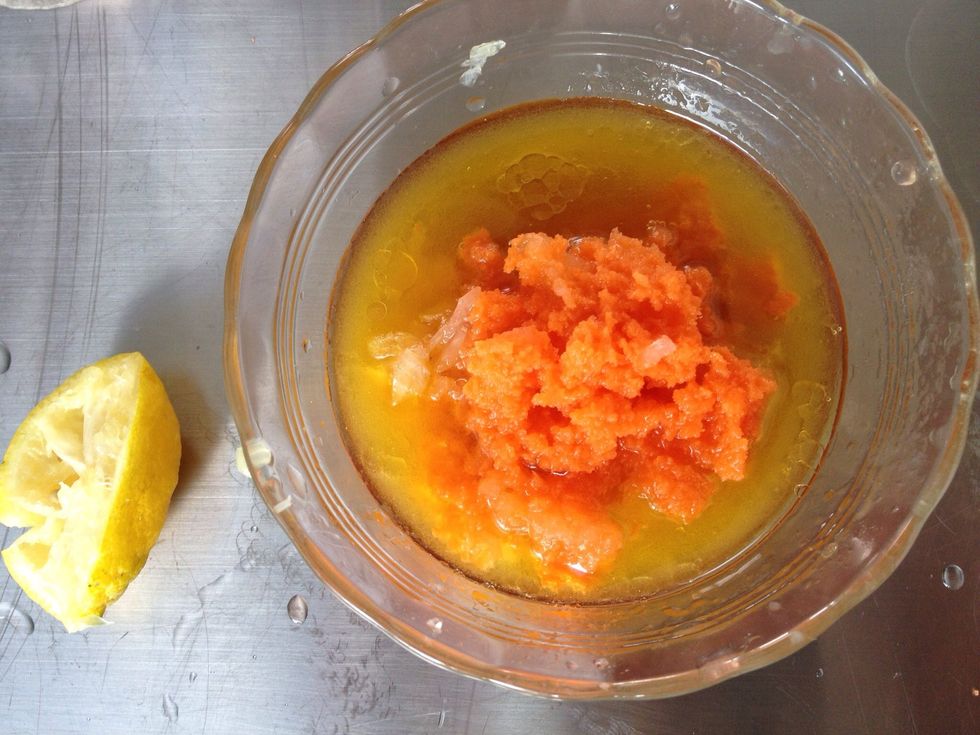 Stir salt in wine vinegar, add olive oil and grated carrot to make dressing.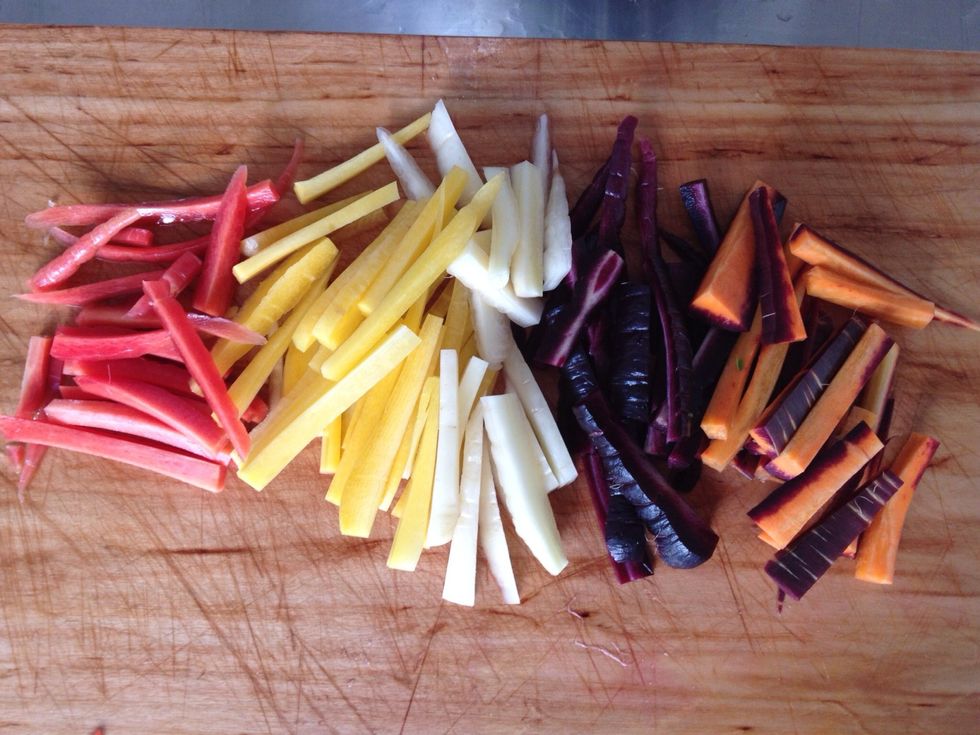 Chop carrots into small sticks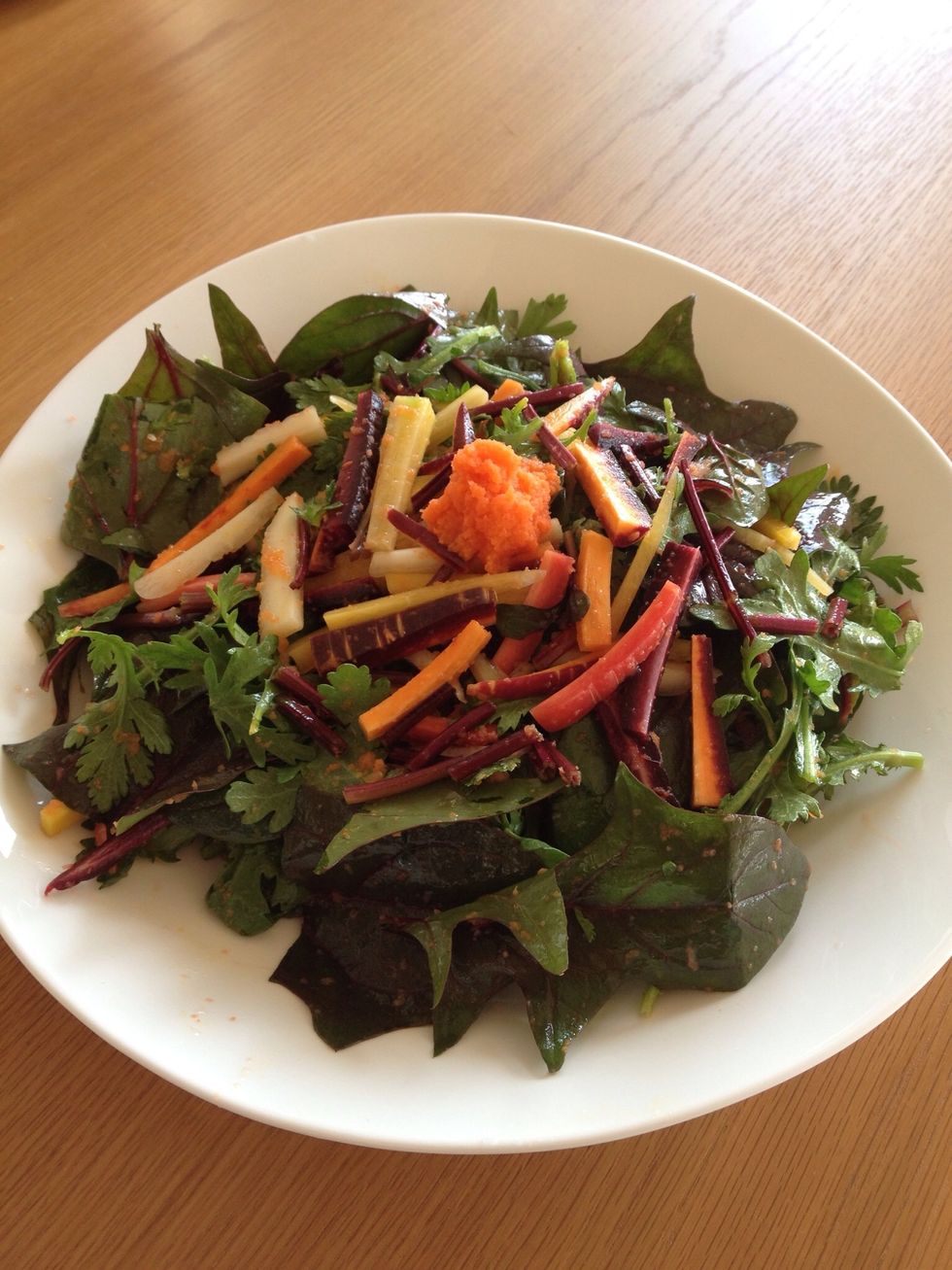 Wash green leaves and wipe water well. Mix vegetables and the dressing in a bowl gently by hands.
4.0 Young carrots
1.0 Green leaves
1/4 Onion
2.0Tbsp Wine vinegar
Salt
2.0Tbsp Olive oil
Chigasaki-shi, Kanagawa, Japan