How to cook cod fillets with vegetables in coconut sauce
Cook Cod Fillets With Vegetables in Coconut Sauce
2
Start with the vegetables: put the sliced shallots in a pan with some oil and a splash of water.
Add the carrot sliced as well, lower the heat and sauté for 5 minutes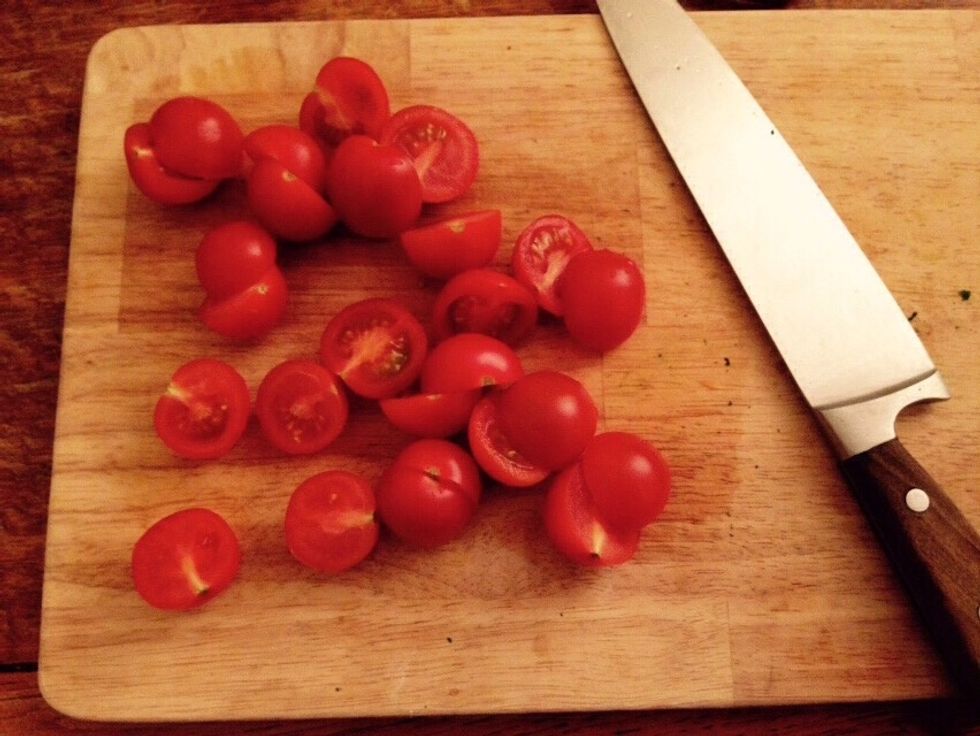 In the meantime slice the cherry tomatoes in halves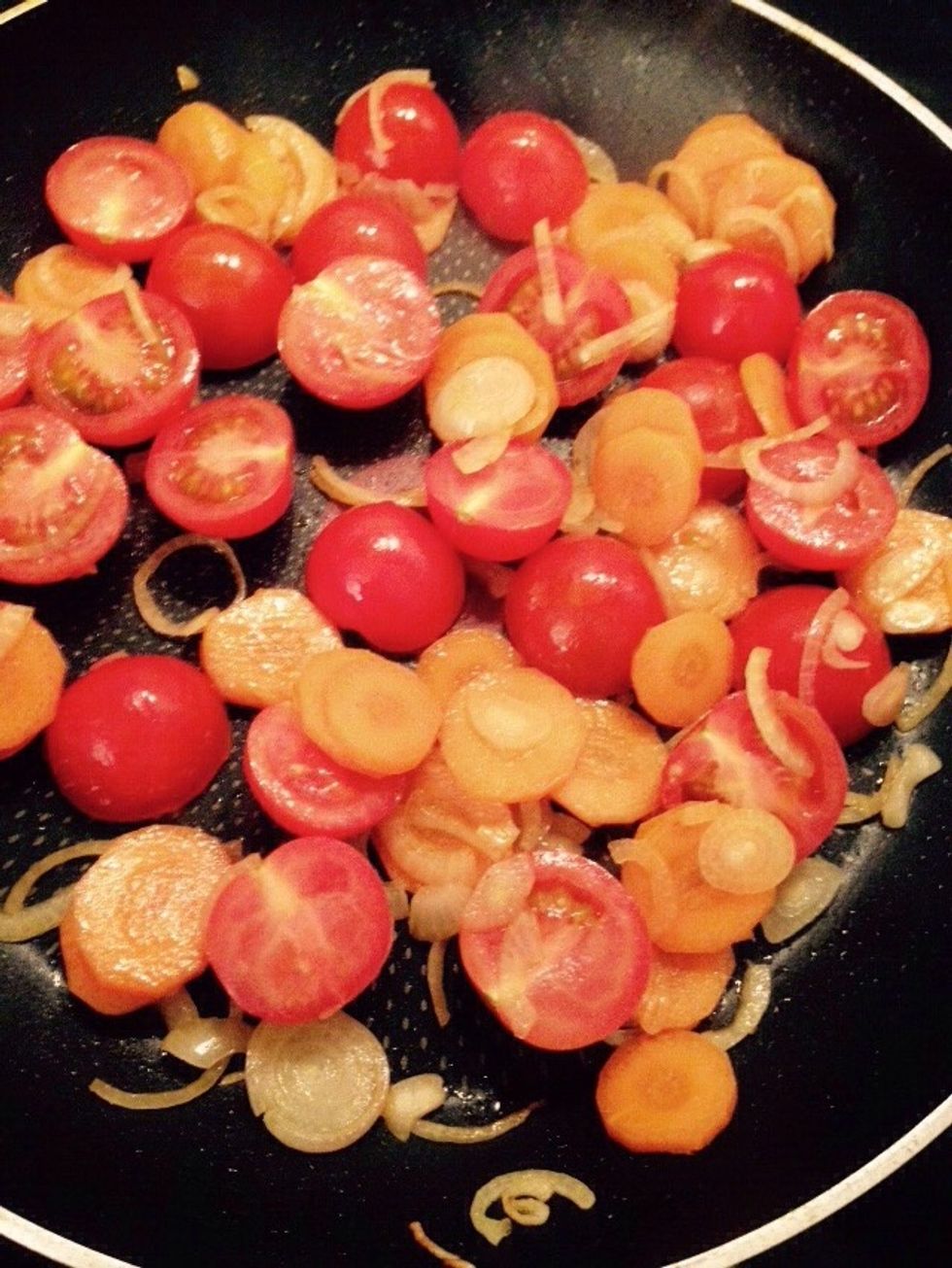 Toss them in, add a splash of water and cover with a lid. Heat still on low.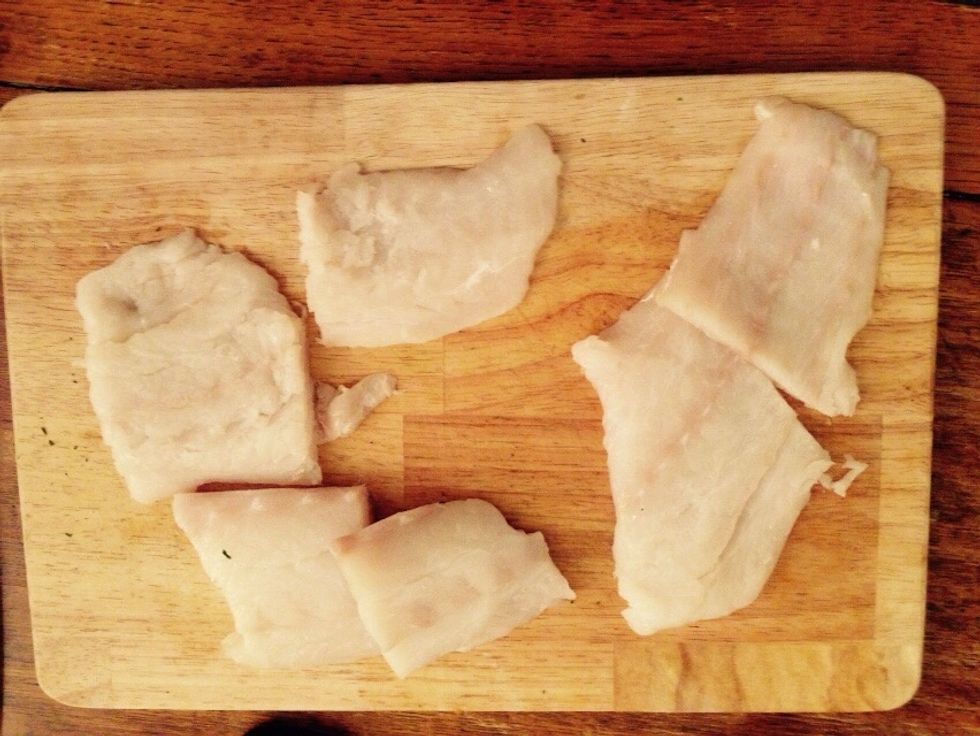 In the meantime start preparing the cod fillets, I like to cut them in smaller pieces, but you can leave them as one piece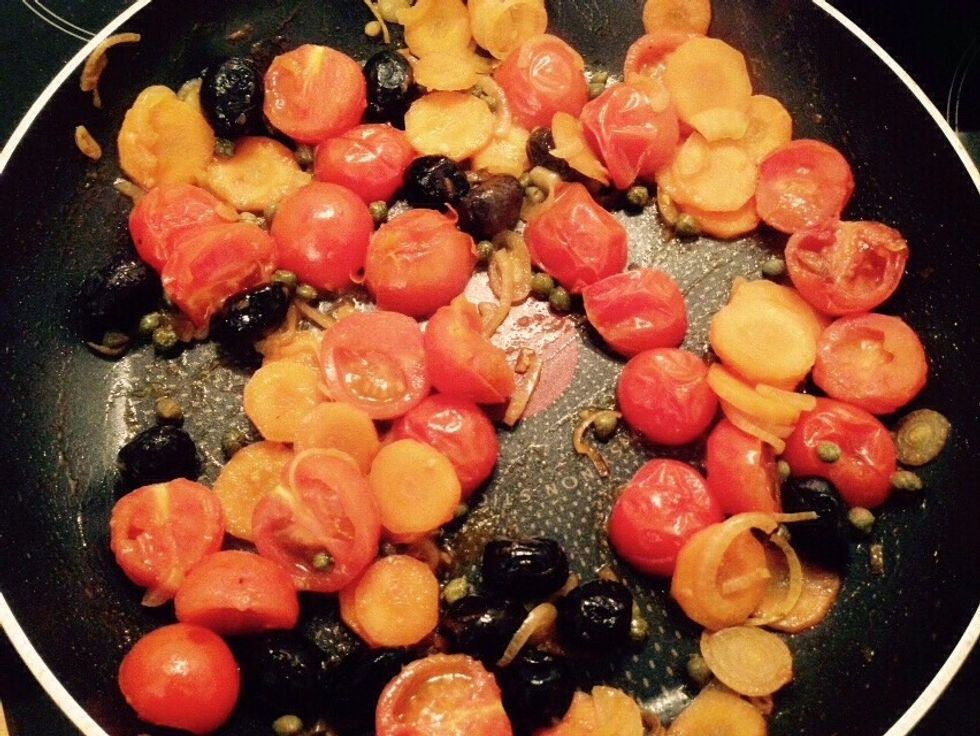 When the cherry tomatoes start to wither add the olives and capers, close the lid and keep cooking. If it tends to dry out add a bit of water, but keep the amount of water always to the minimum.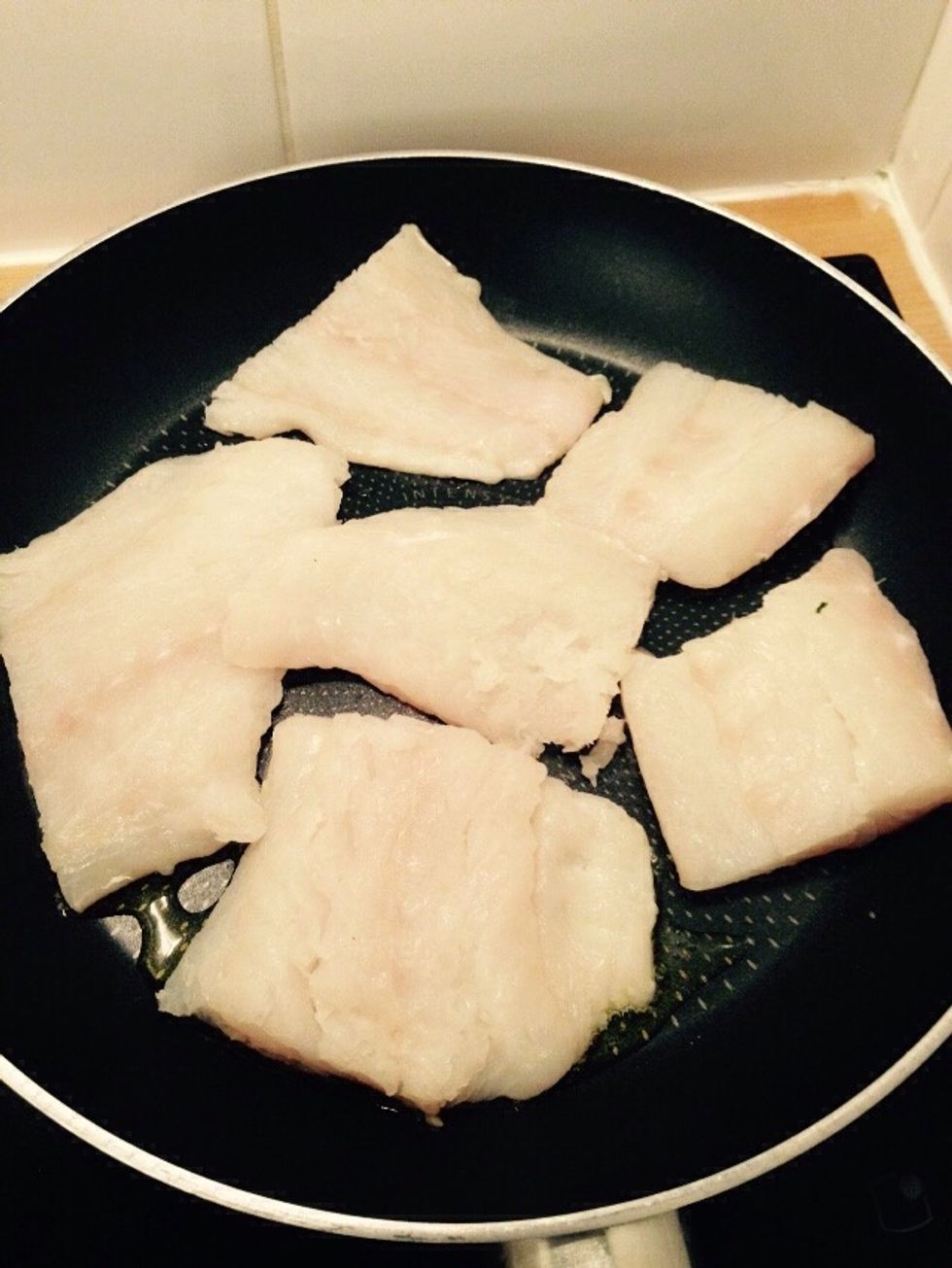 In a separate pan or skillet heat some oil and then place the fillets so that they don't overlap. Sear them on both side, roughly a couple of minutes per side, do not overcook.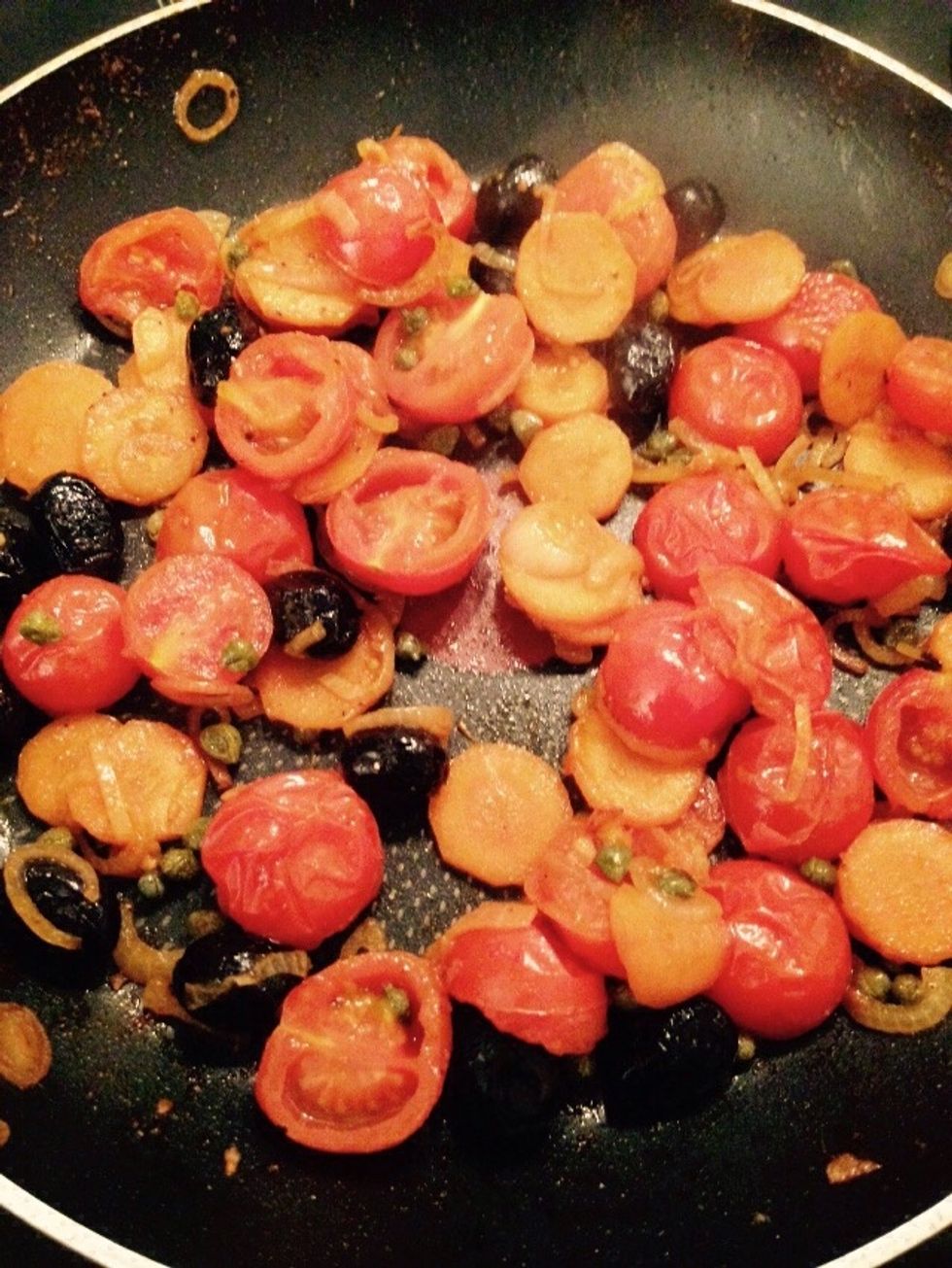 When all the vegetables are roasted you can proceed by adding the coconut cream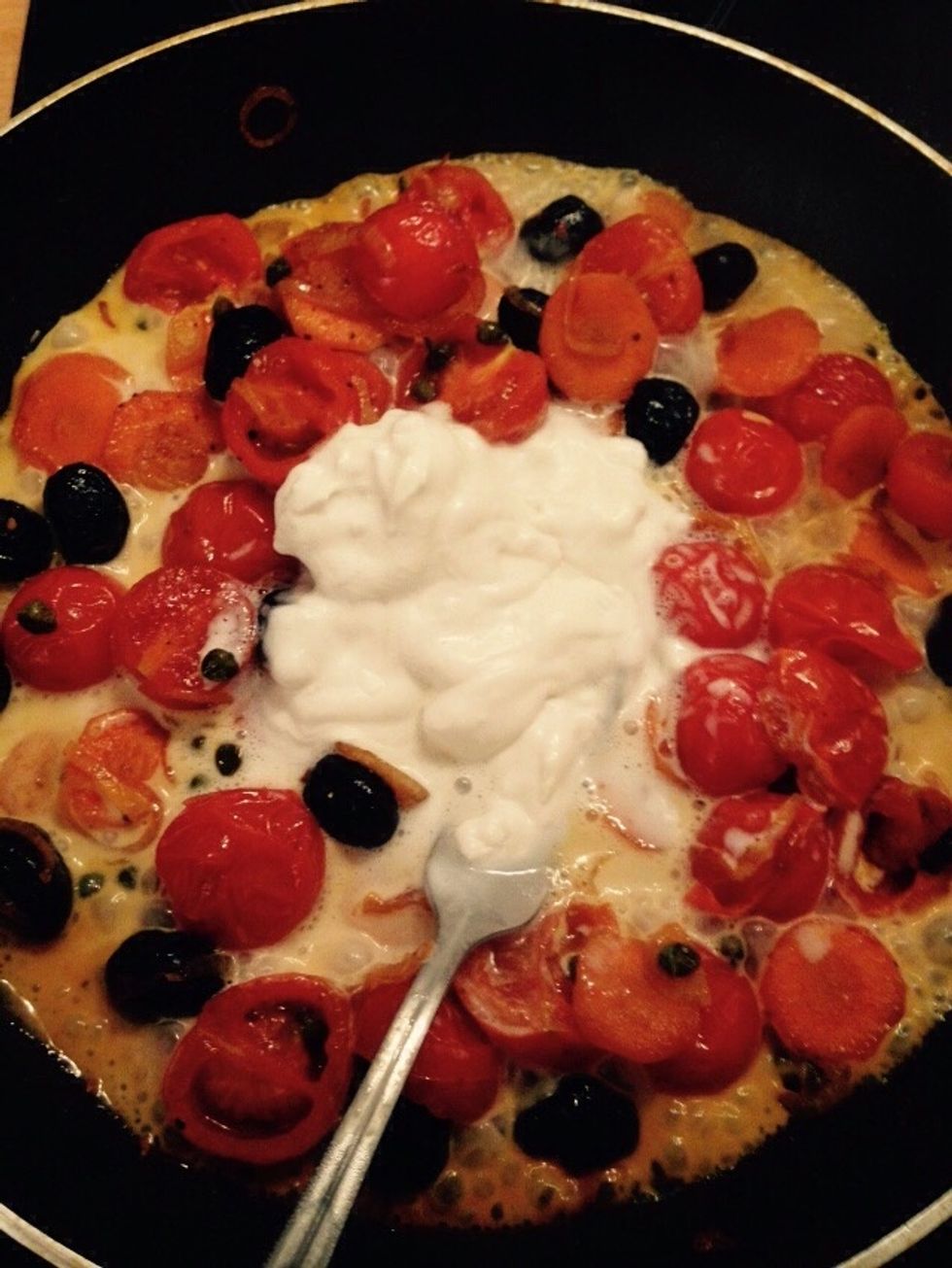 Use just the cream and not the coconut water (in case you just opened a new can, they should be separated)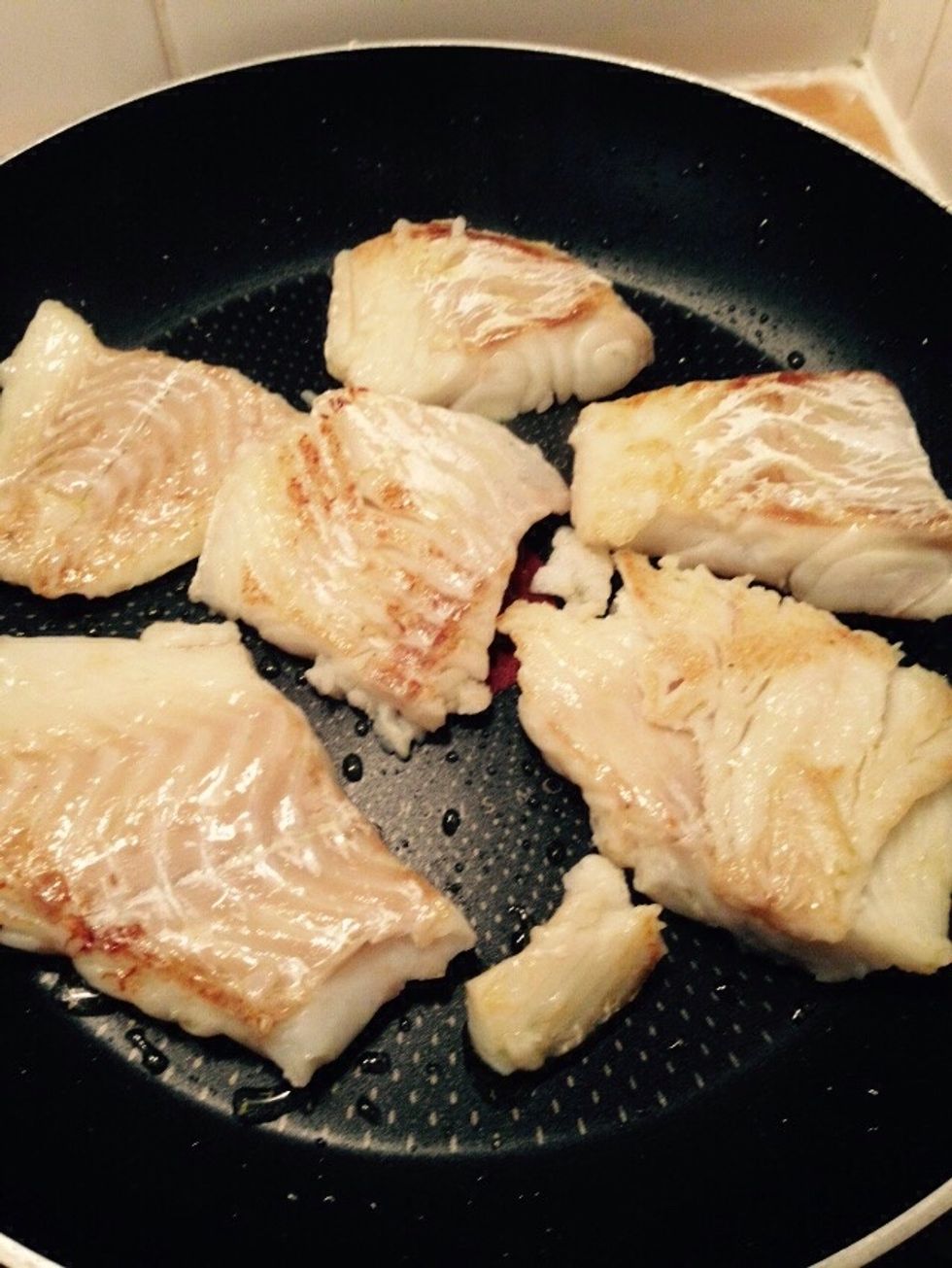 Time to cook the second side, be careful in flipping them as they tend to fall apart, especially if without skin like mines. Another couple of minutes to go. Add some salt on top.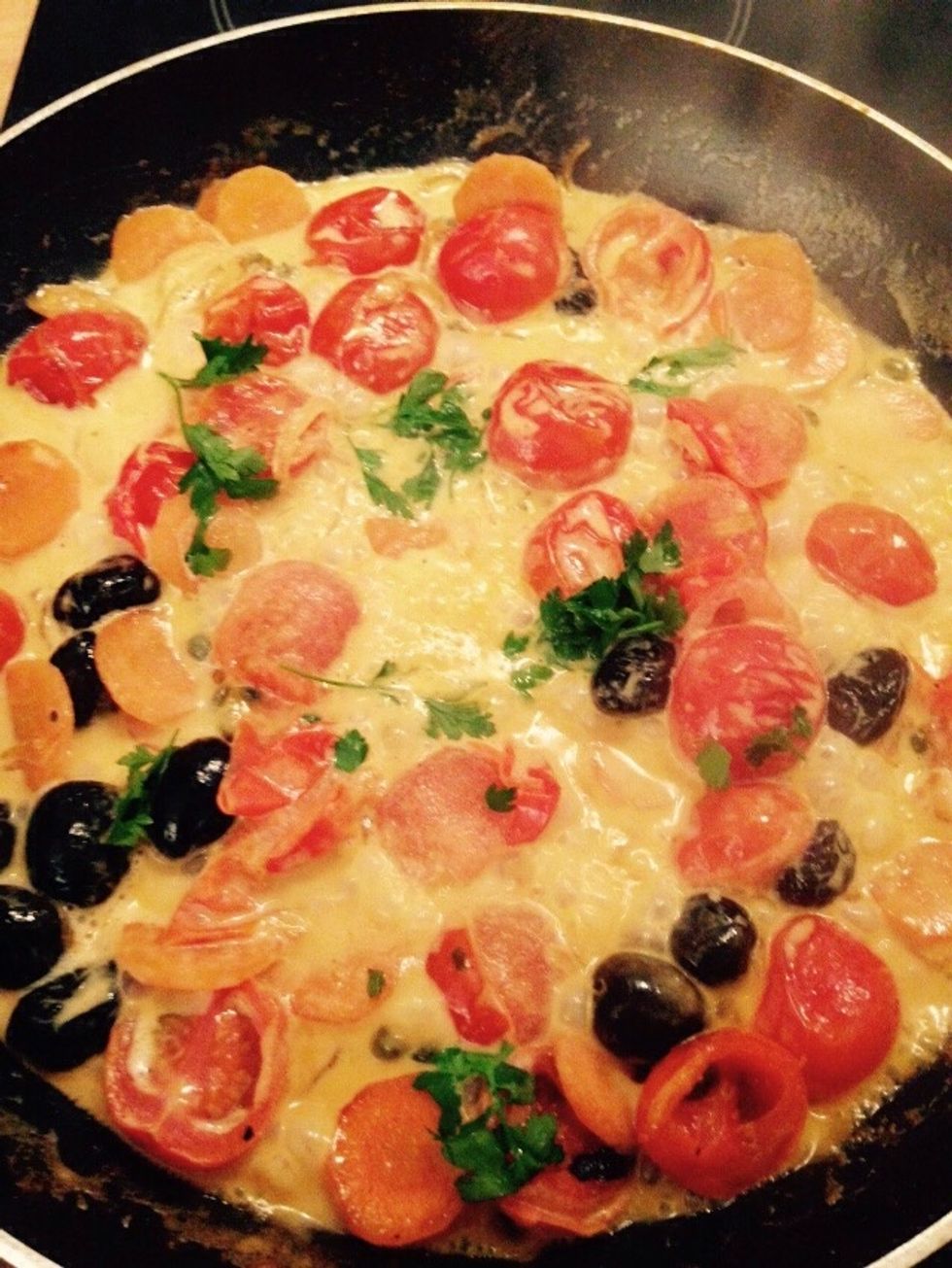 Reduce the sauce until you reach your desired consistency. Add parsley, salt and pepper to taste.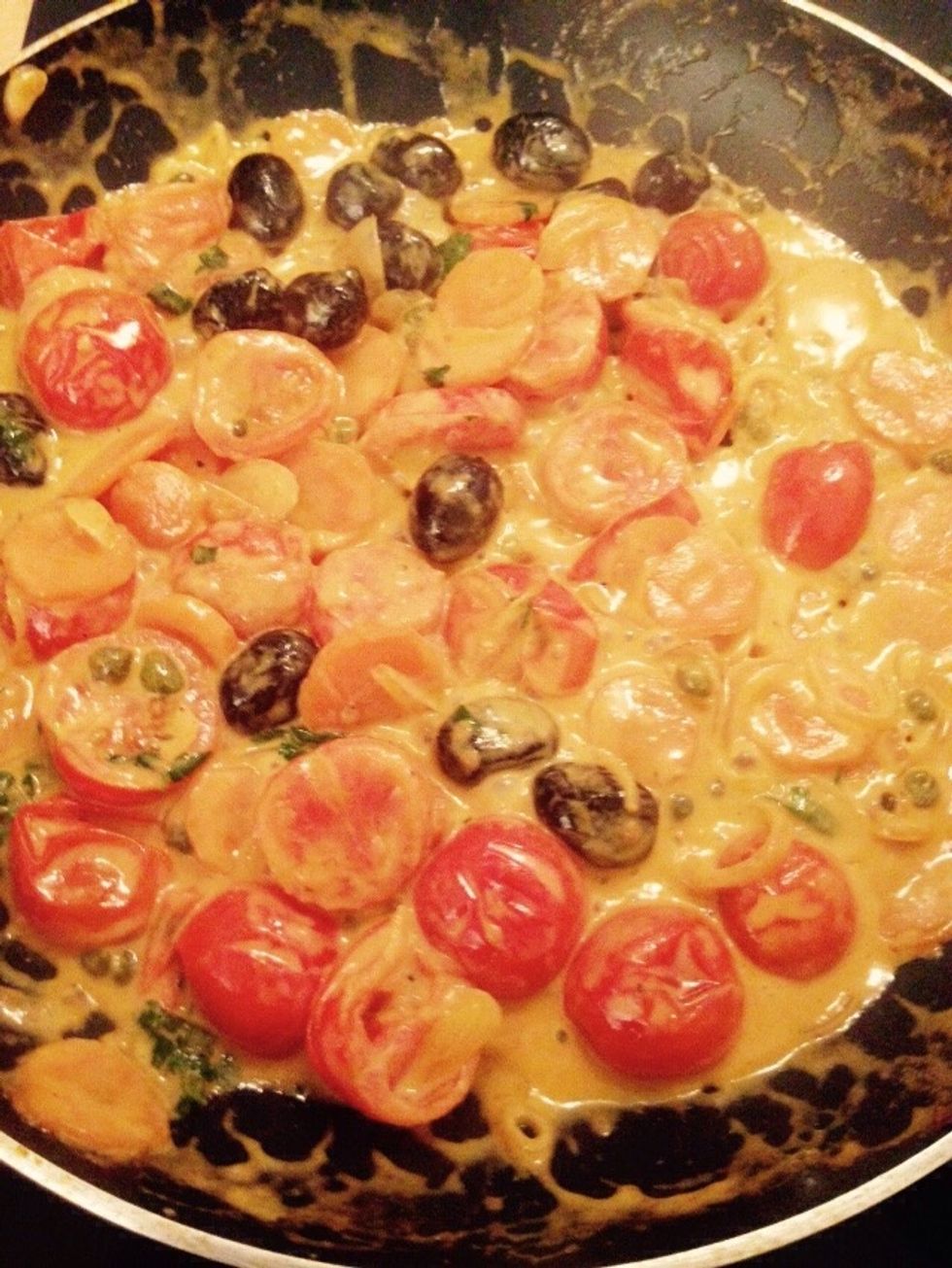 I like it fairly thick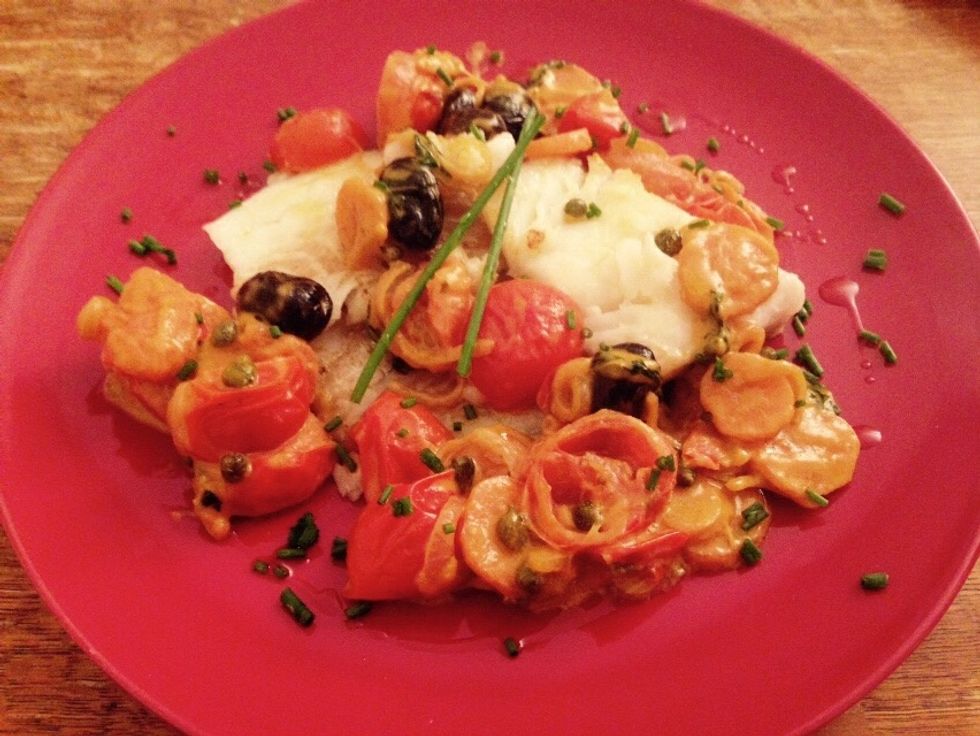 When the fillets are seared on both sides it's time to plate them. Place them in the middle, with sone vegetables and sauce around and on top. Garnish with some chopped chives and olive oil.
Enjoy!
300.0g Cod Fillets
200.0g Cherry tomatoes
1.0 Carrot
2.0 Shallots
1/2 Can of coconut cream
1.0Tbsp Capers
Maroccan olives
Parsley
Chives to garnish
Olive oil
Salt
Pepper
Gioele Nunziatini
Italian born and raised, I moved abroad to pursue a career in engineering. Cooking is what brings me back to my origins, to the flavors of my parents' farm.