This is a super fast easy recipe that is delicious. Http://marisa-makes.blogspot.com/
314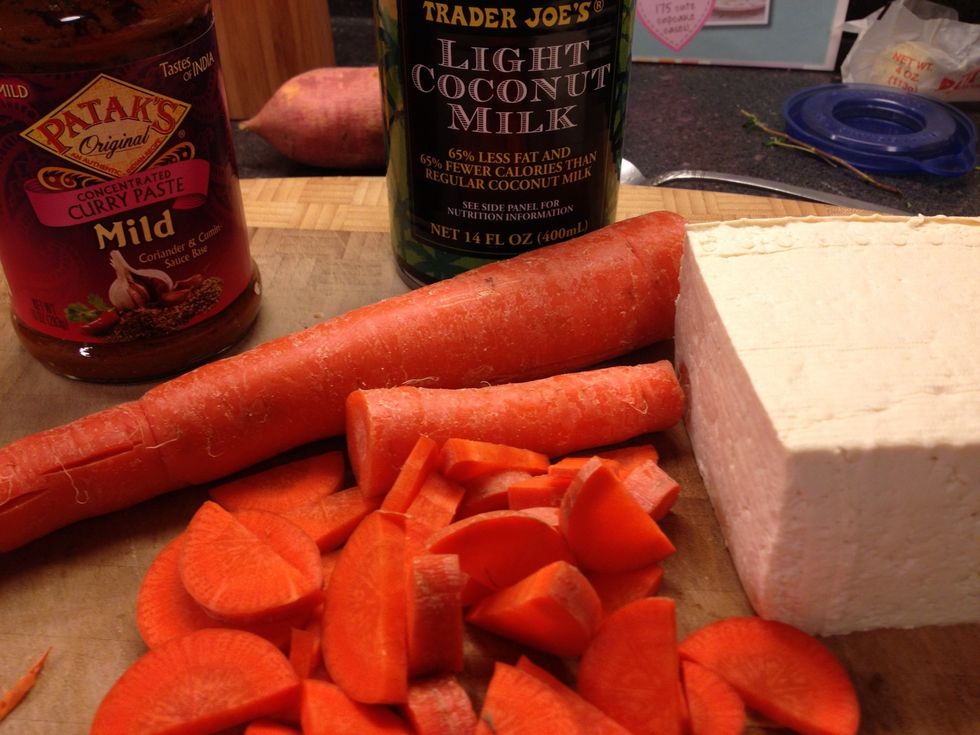 Gather ingredients and chop the carrots and cube the tofu.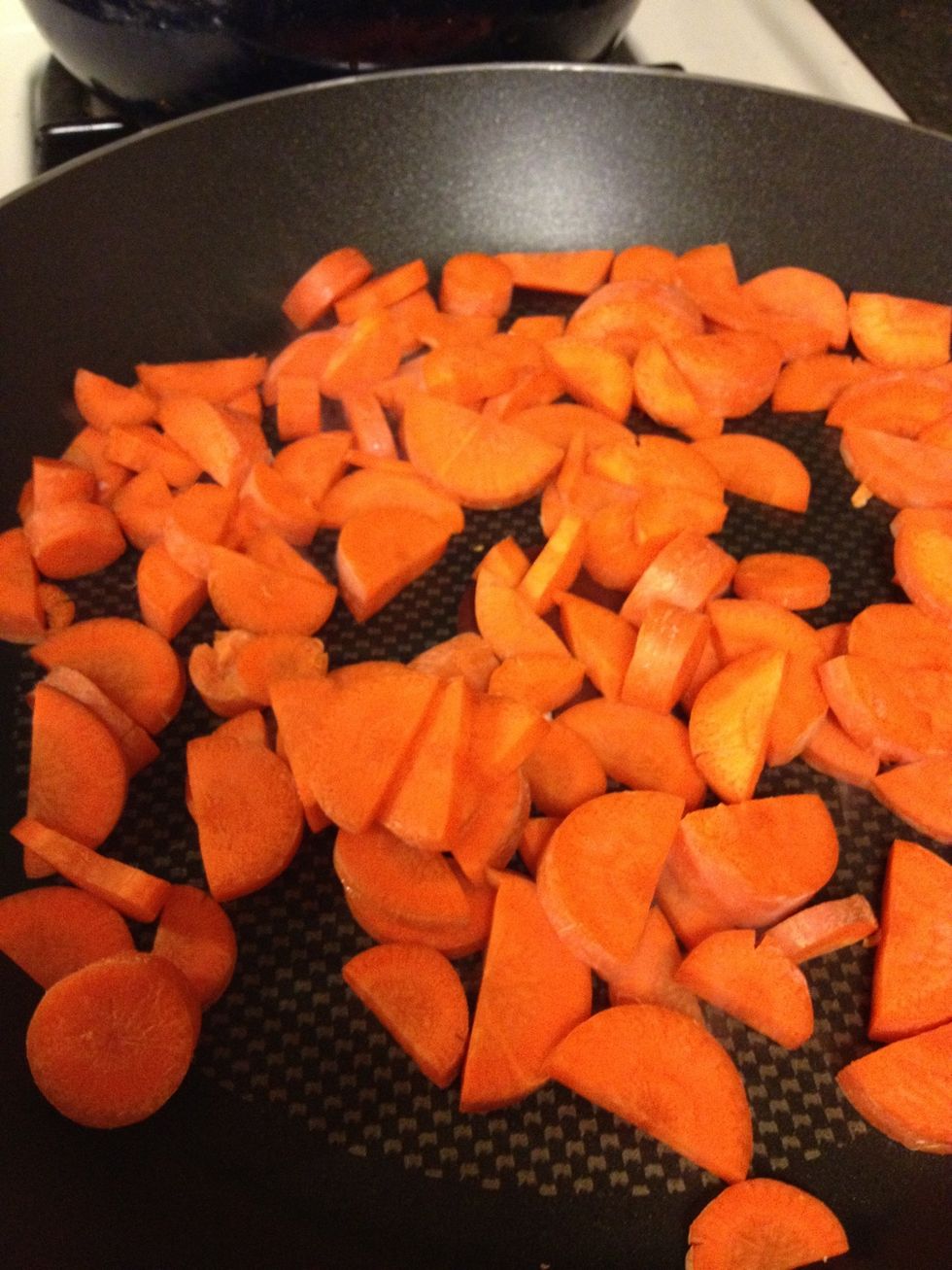 Sauté carrots to desired crunchiness. We like them crunchy so 3-4 minutes on med heat.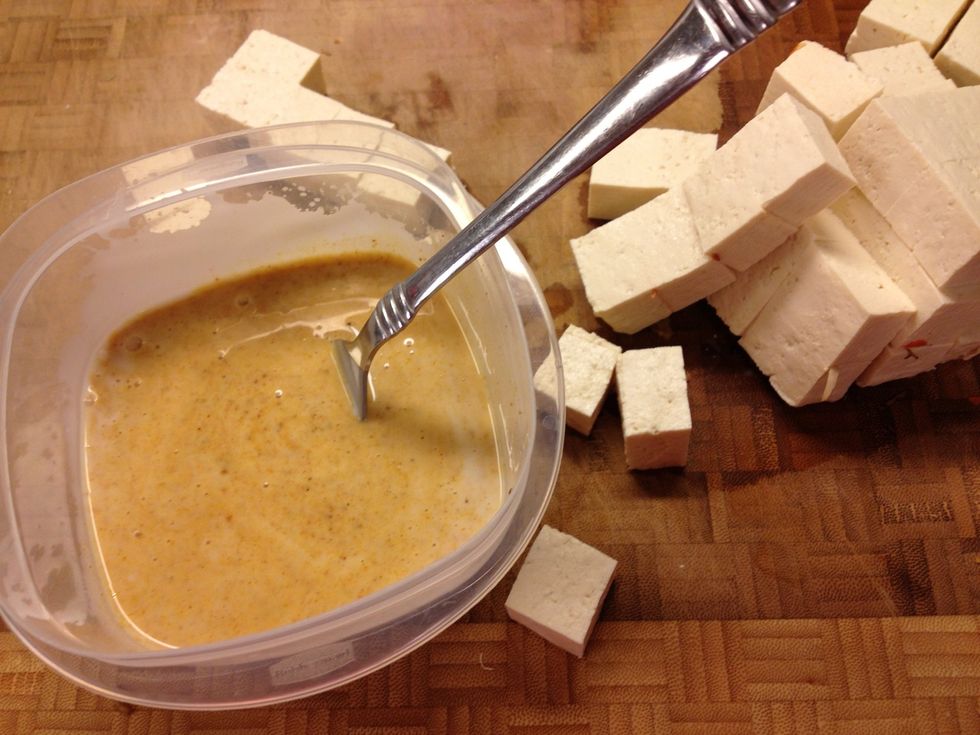 Mix coconut milk and curry paste in a small bowl until well combined.
Add tofu to carrots and saute 1 minute.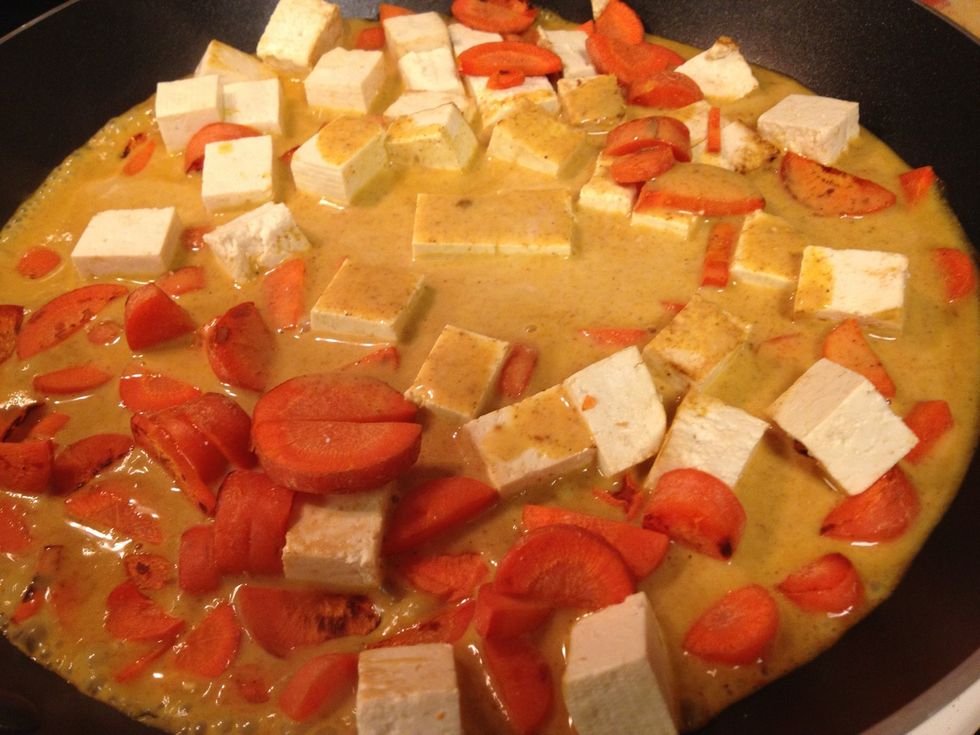 Pour in your sauce mix and heat.
This is wonderful over rice. But my favorite way to eat it is over a bed of fresh spinach.
1.0lb Tofu extra firm
4.0 Carrots
14.0oz Coconut milk
2.0Tbsp Curry paste