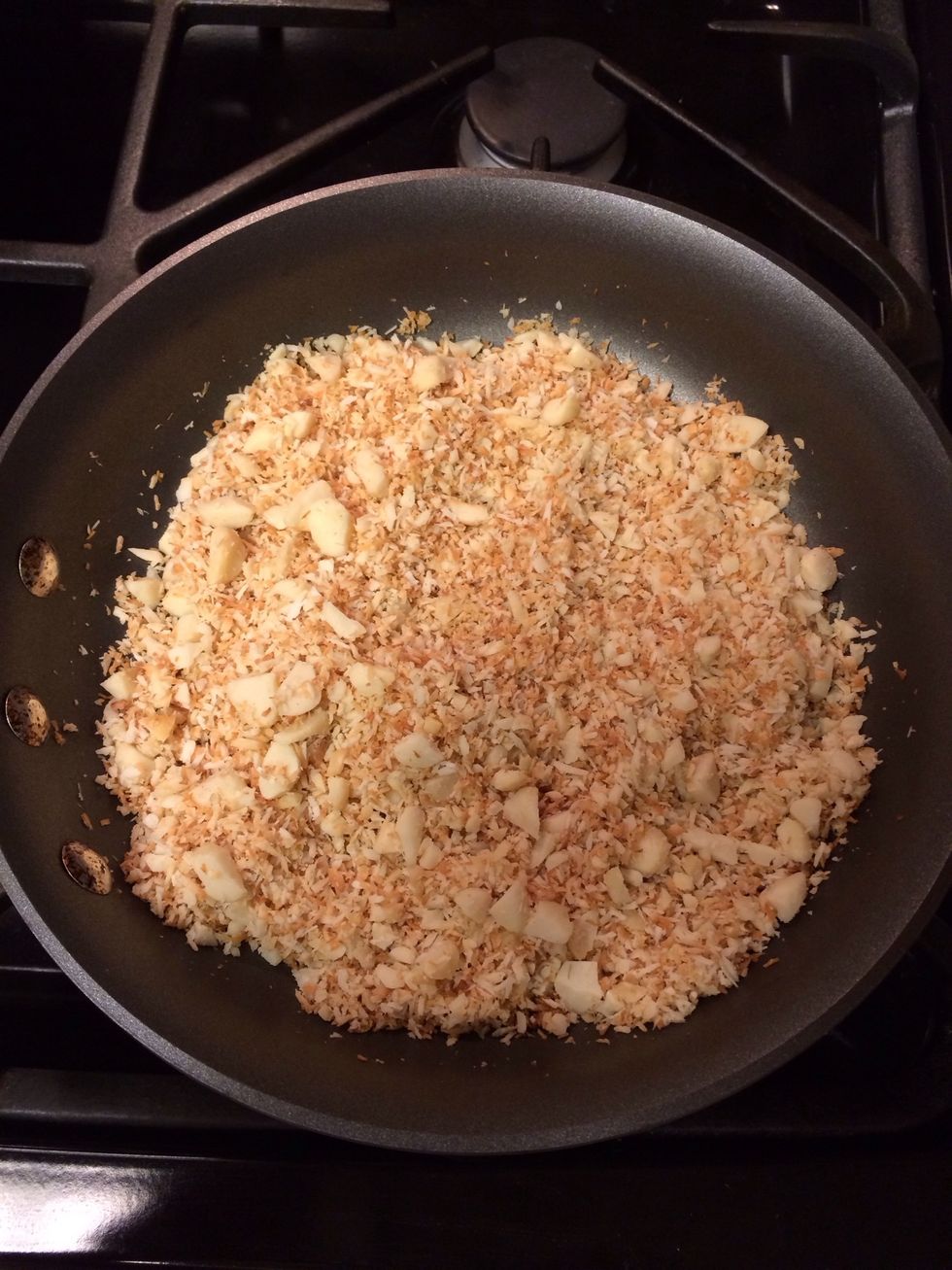 Preheat oven to 325 degrees. Toast chopped macadamia nuts over low heat, then add coconut flakes till desired toastiness.
Layer bread in pan, then sprinkle all but 1/3 cup of toasted mac nut and coconut on the bread.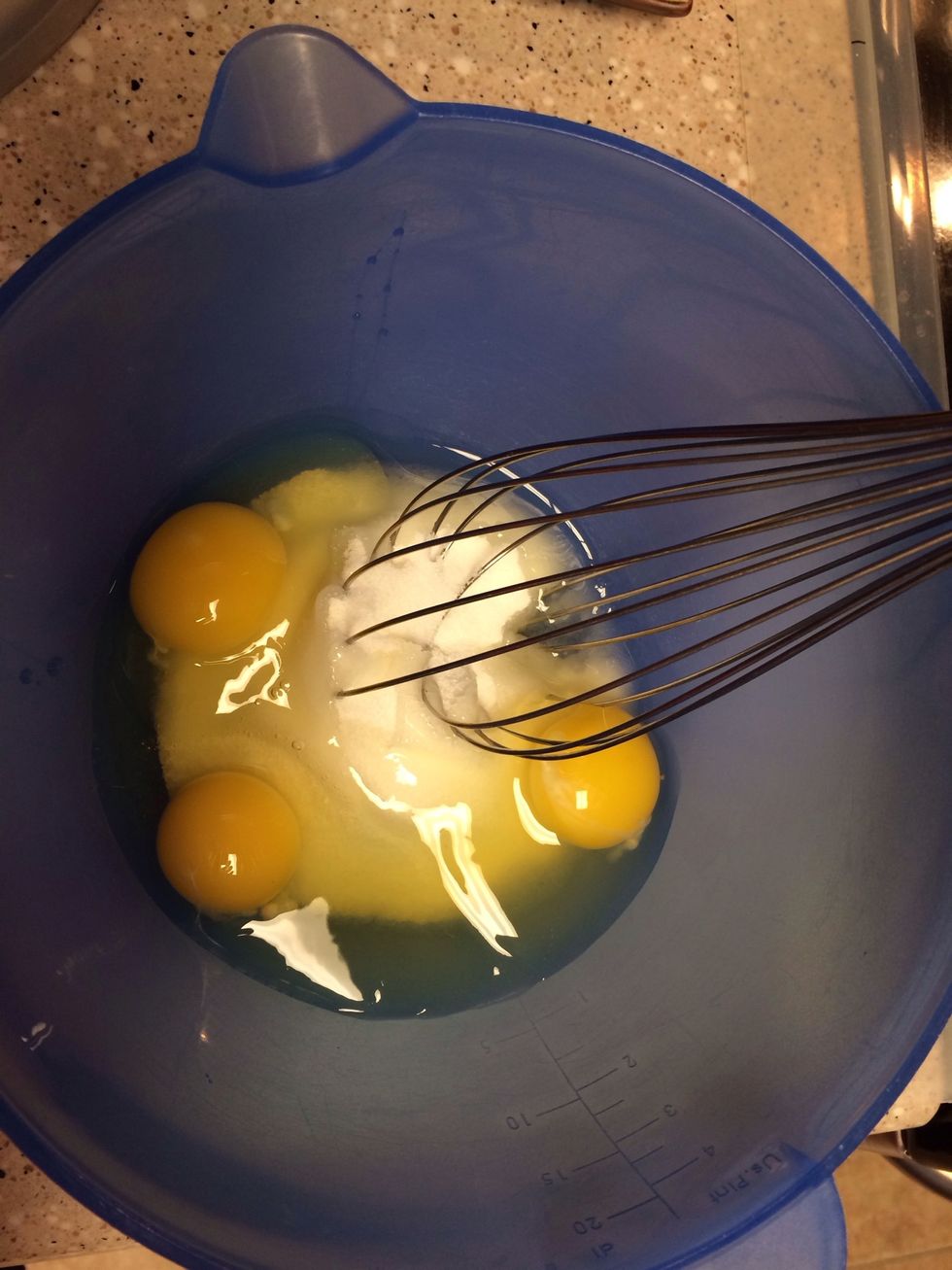 Whisk eggs and sugar together.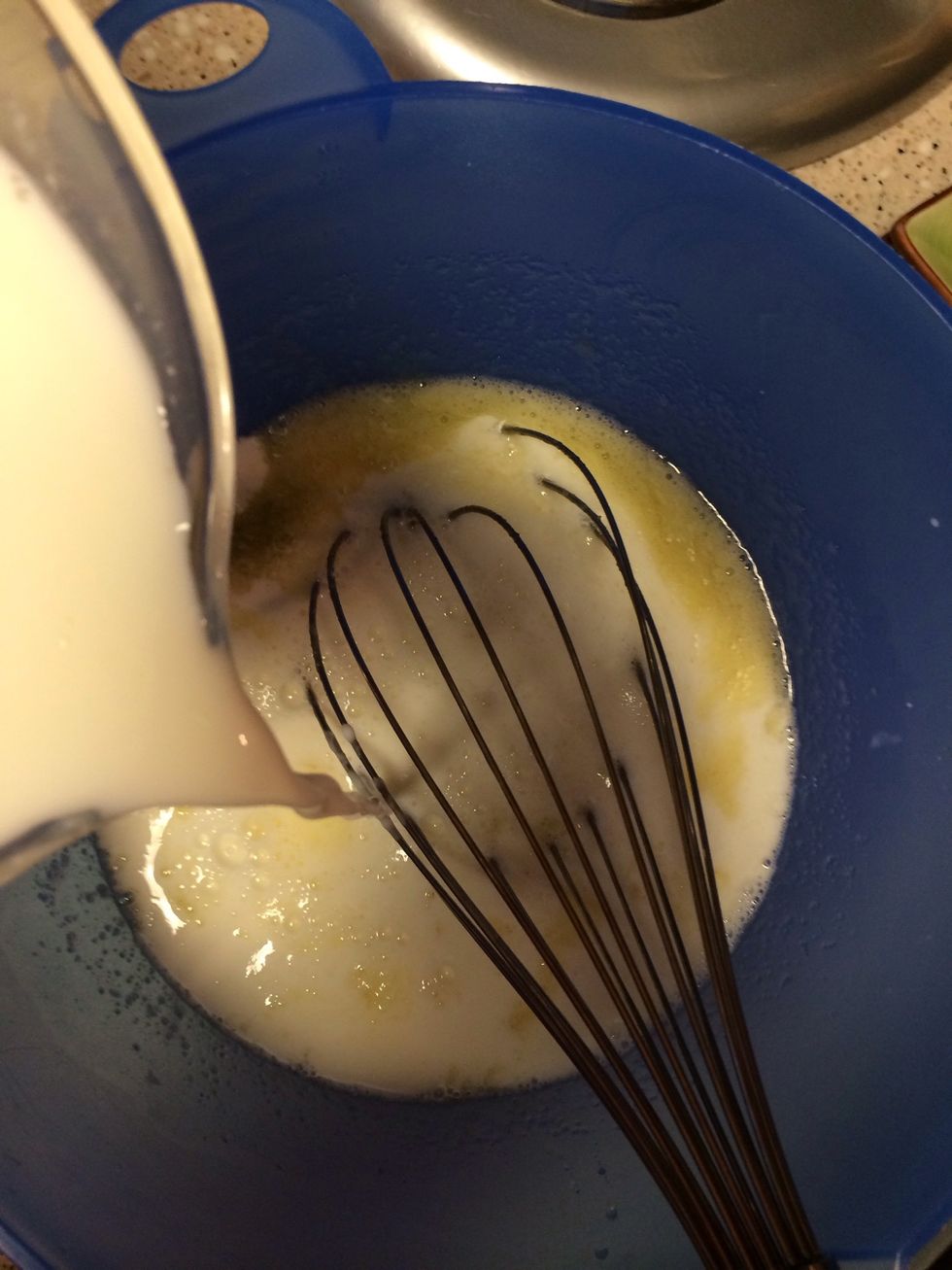 Whisk in the milk and coconut milk.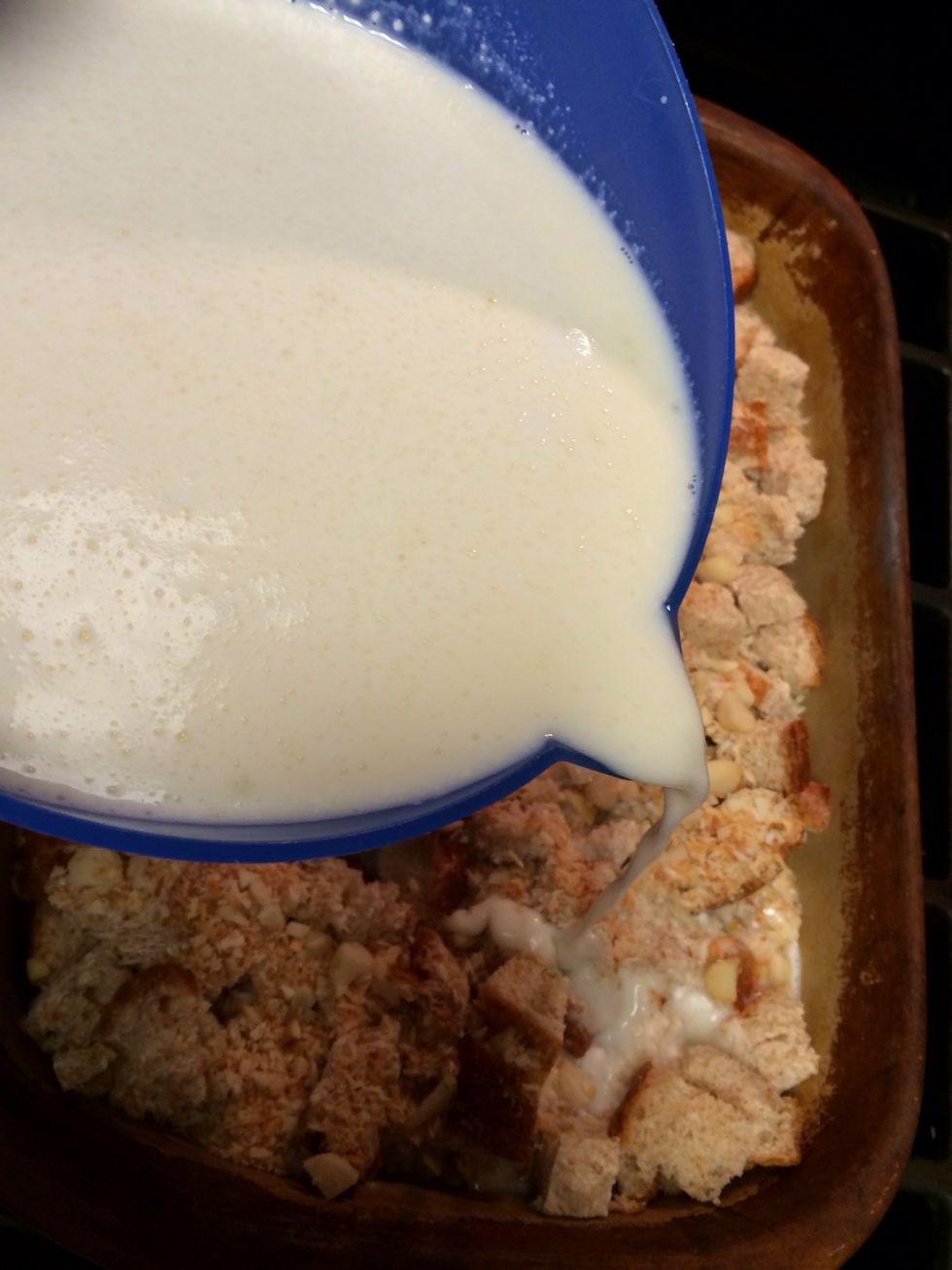 Pour custard mixture over bread. Bake at 325 degrees for 45 minutes to an hour...or until toothpick inserted near the center comes out clean.
Sprinkle the remainder 1/3 of toasted nuts over bread pudding. Enjoy with whipped cream, ice cream, or both.
3.0 Eggs
3/4c Sugar
4.0c Milk
6.0Tbsp Coconut milk
8.0c Diced bread
3/4c Chopped, toasted macadamia nuts
3/4c Toasted coconut
9 x 13 inch pan