Most homemade cinnamon rolls recipes need a standing mixer, this one can be made without. Just 10 mins of kneading. I also skip the frosting because I am not a big fan. It's too sweet for my taste.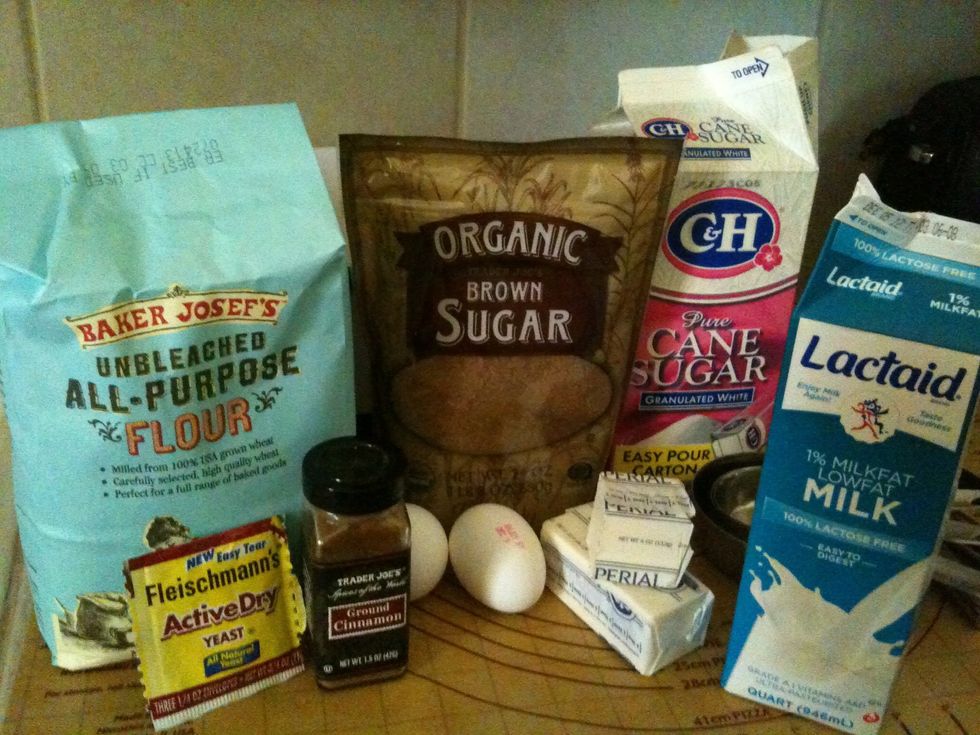 The ingredients for this recipe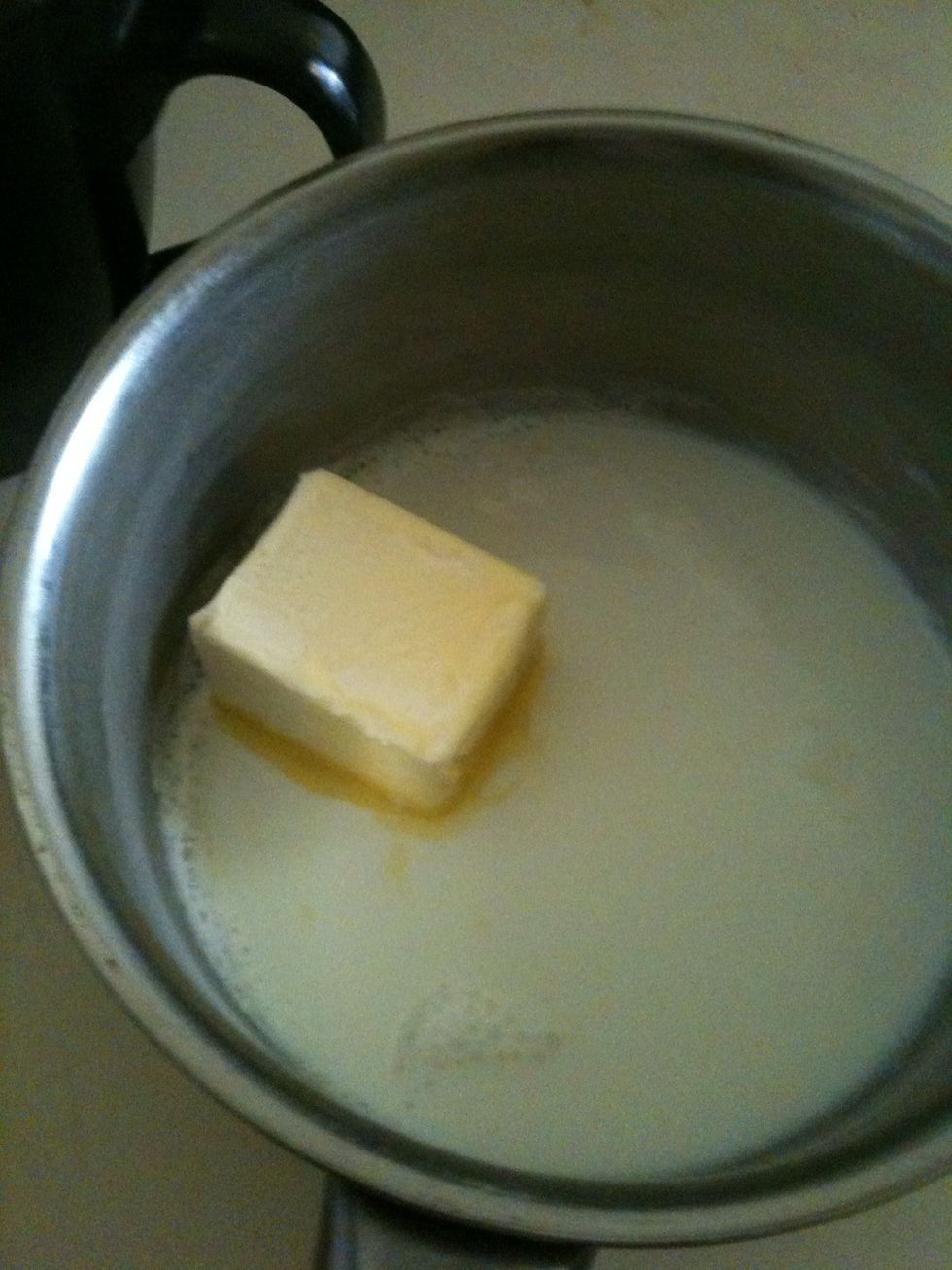 Melt butter, 1/2 cup of milk, sugar and salt in a small pan just when the milk starting to bubble around the side's, turn th heat off. Let it cool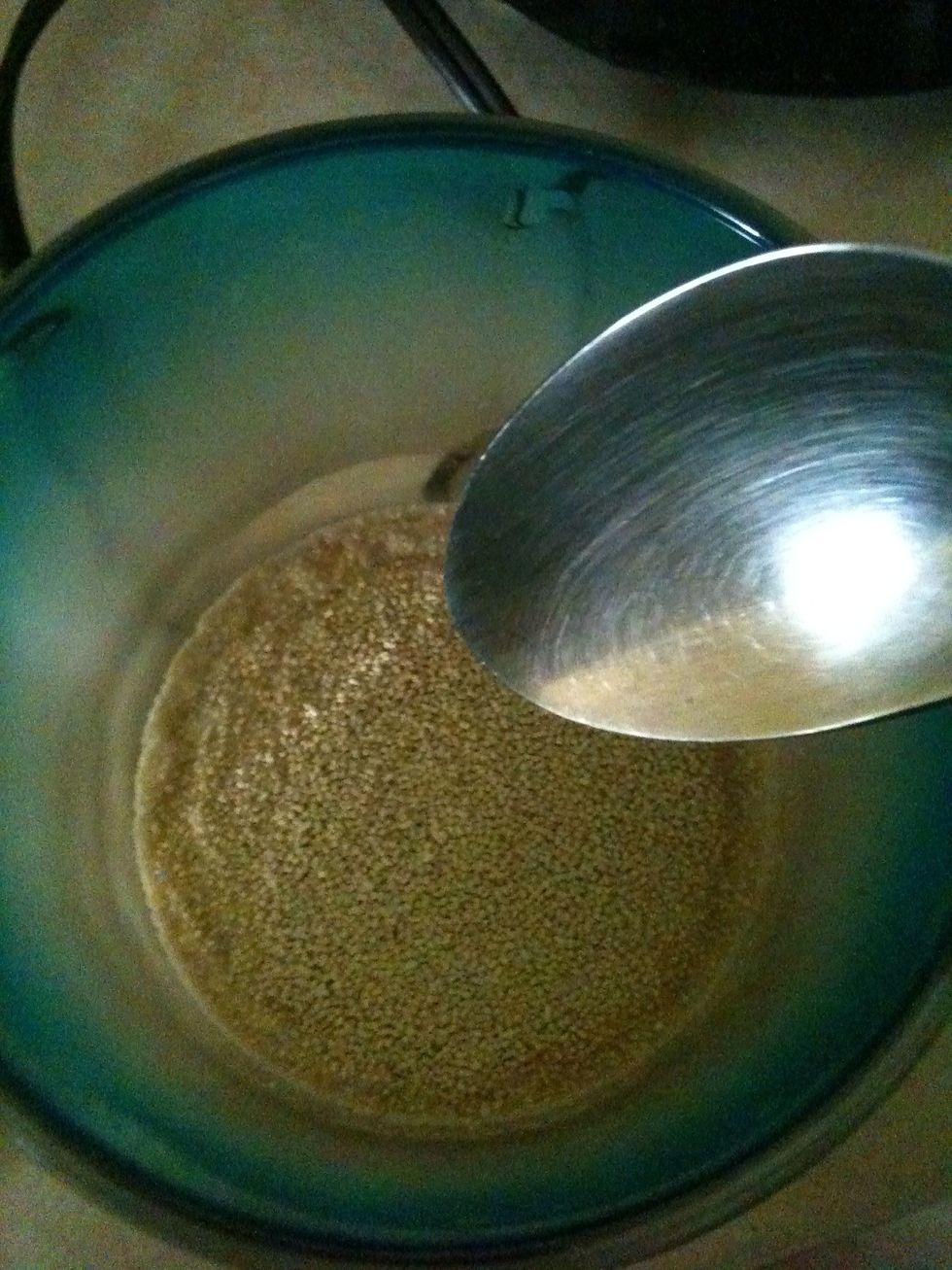 Add 1/2 cup warm water (105f) and 1 teaspoon of sugar and 1 pack of yeast together. Stir. Leave for 10 mins on the counter until it bubbles up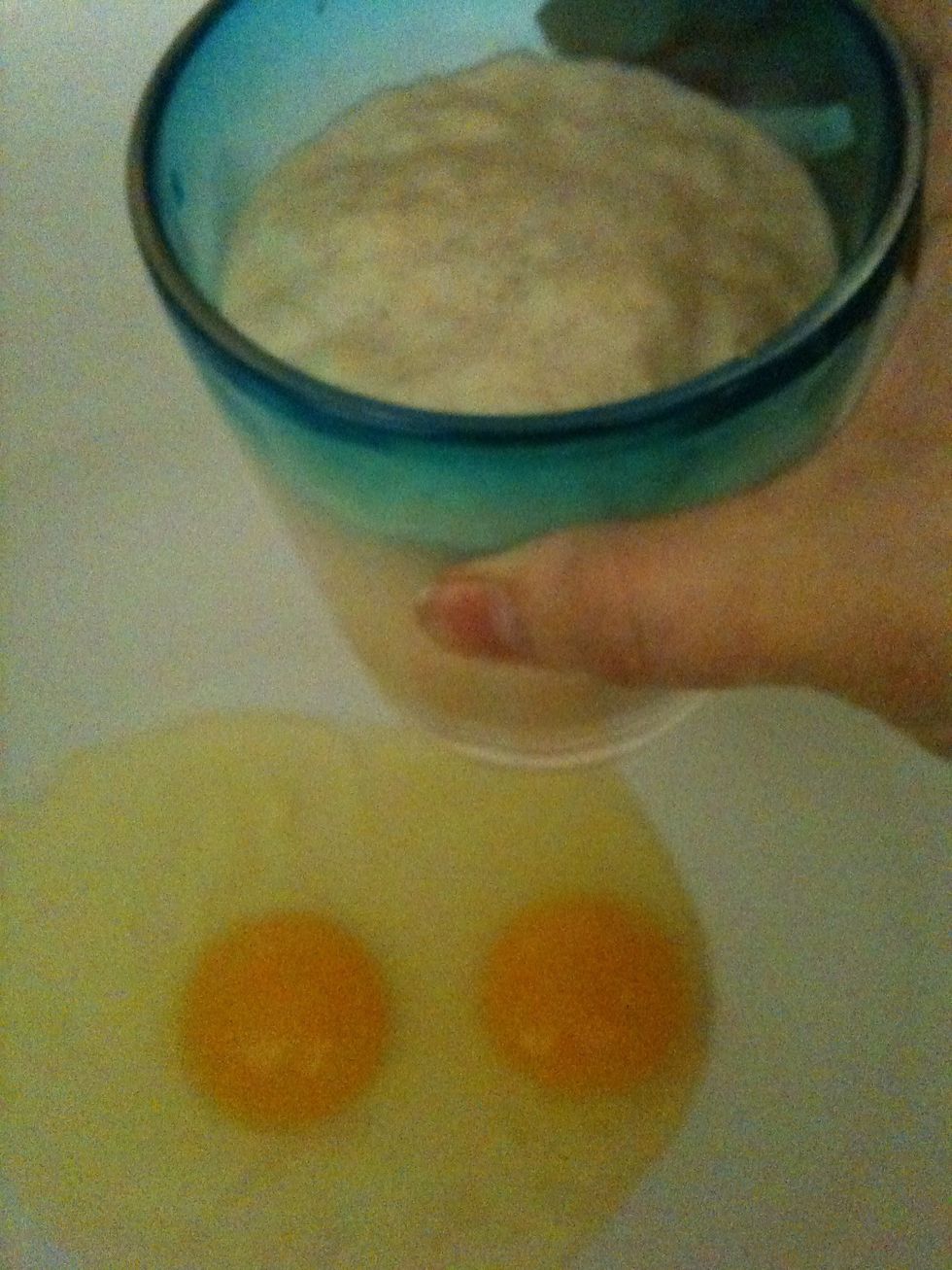 Add the yeast mixture to the eggs and the milk mixture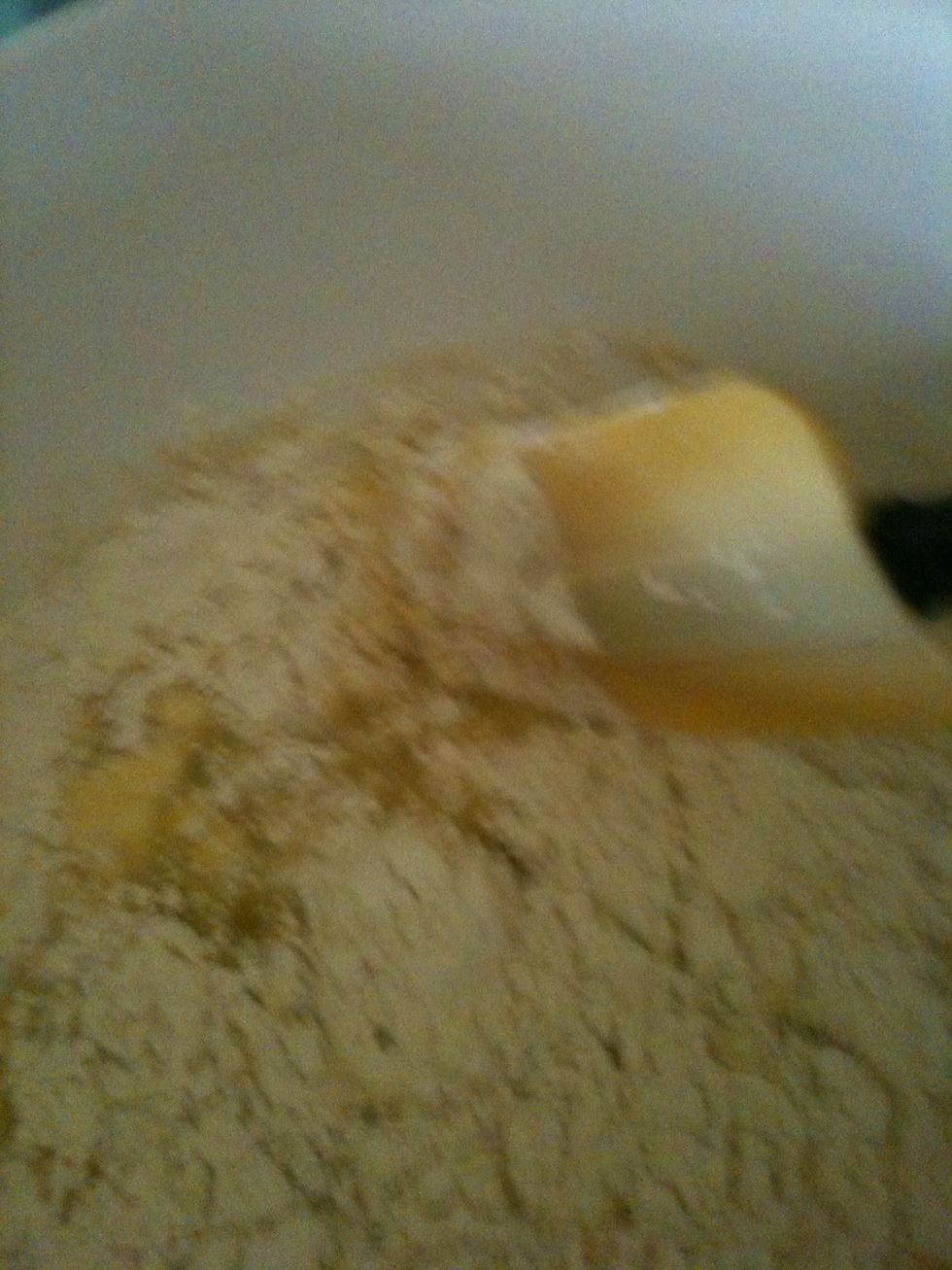 Mix in 1 1/2 cup flour to the mixture first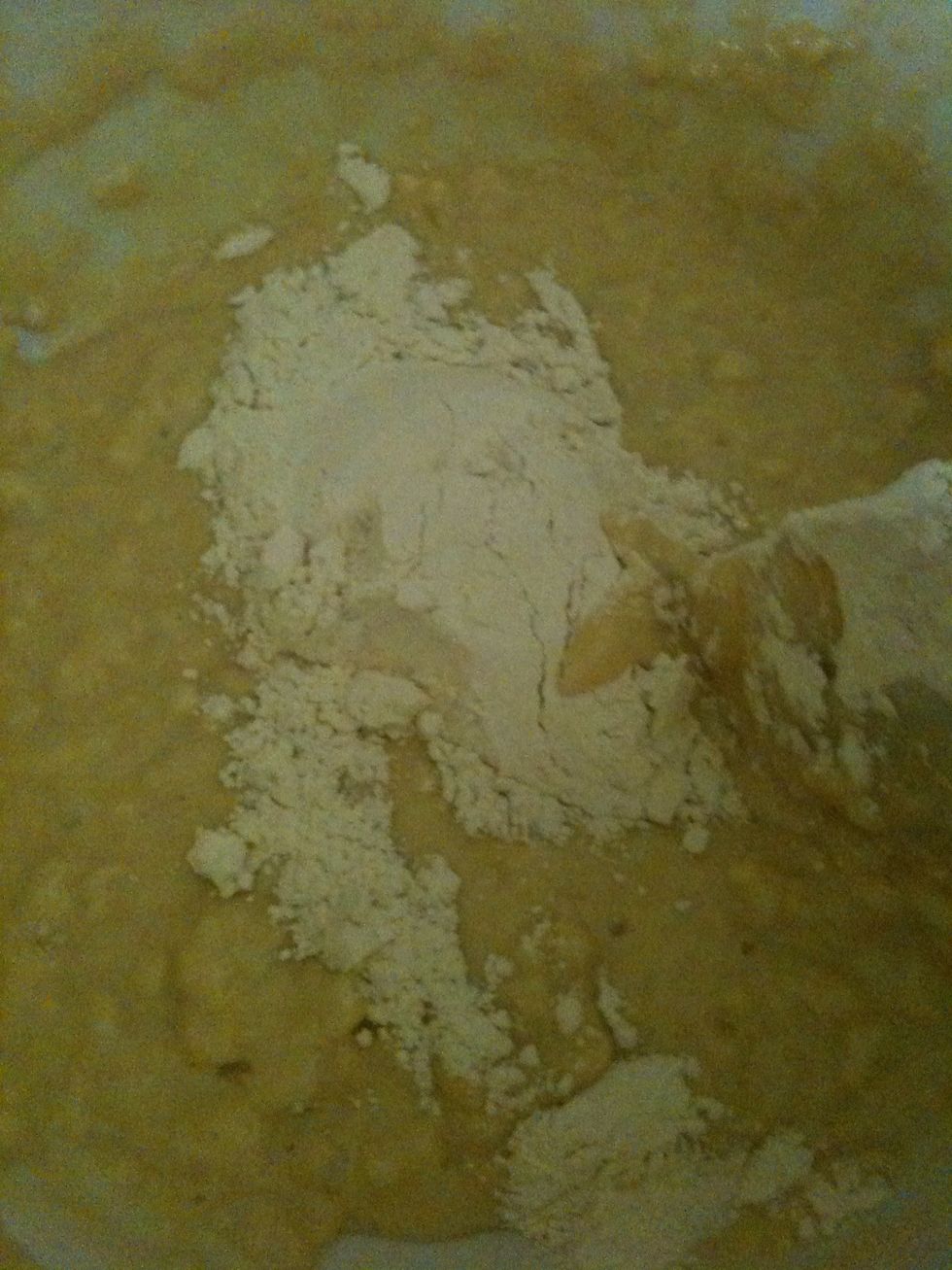 Adding 1/2 cup flour at a time and mix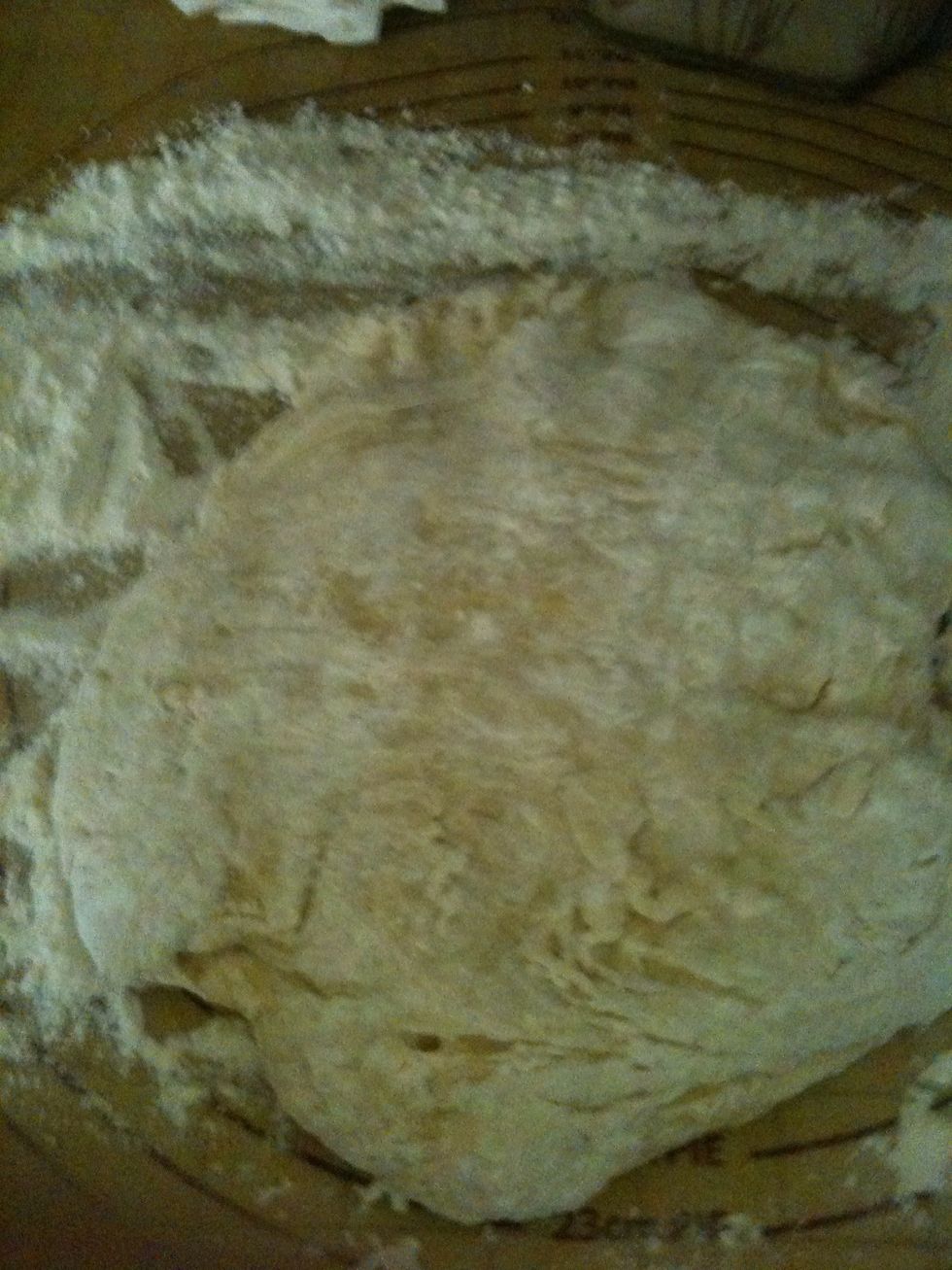 Knead for 10 mins until smooth and elastic feel. Then let it rise for 2 hours in a warm place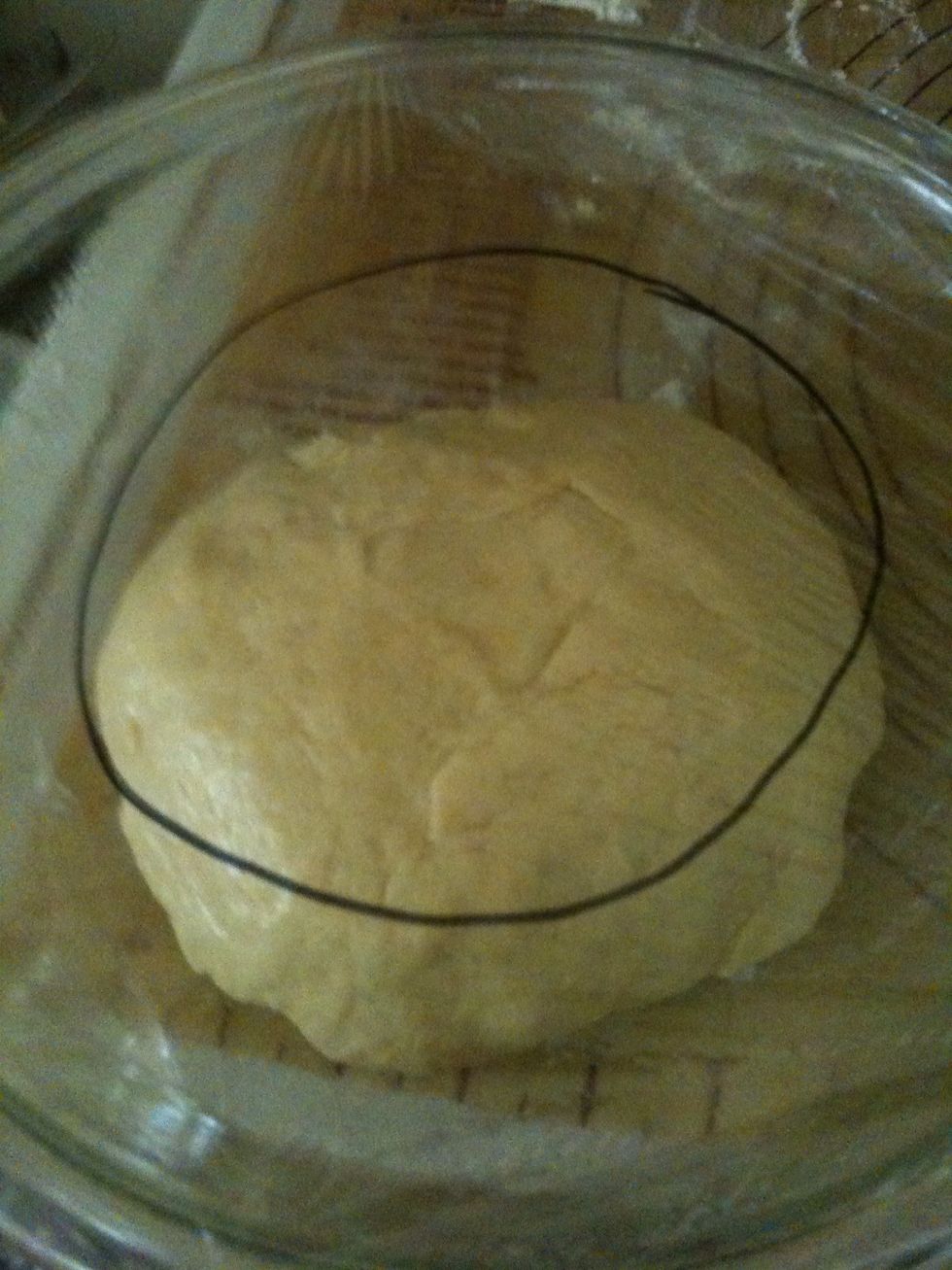 Mark the dough
Find a warm place to let the dough rise or Proof box - in oven with a big bowl of boiling water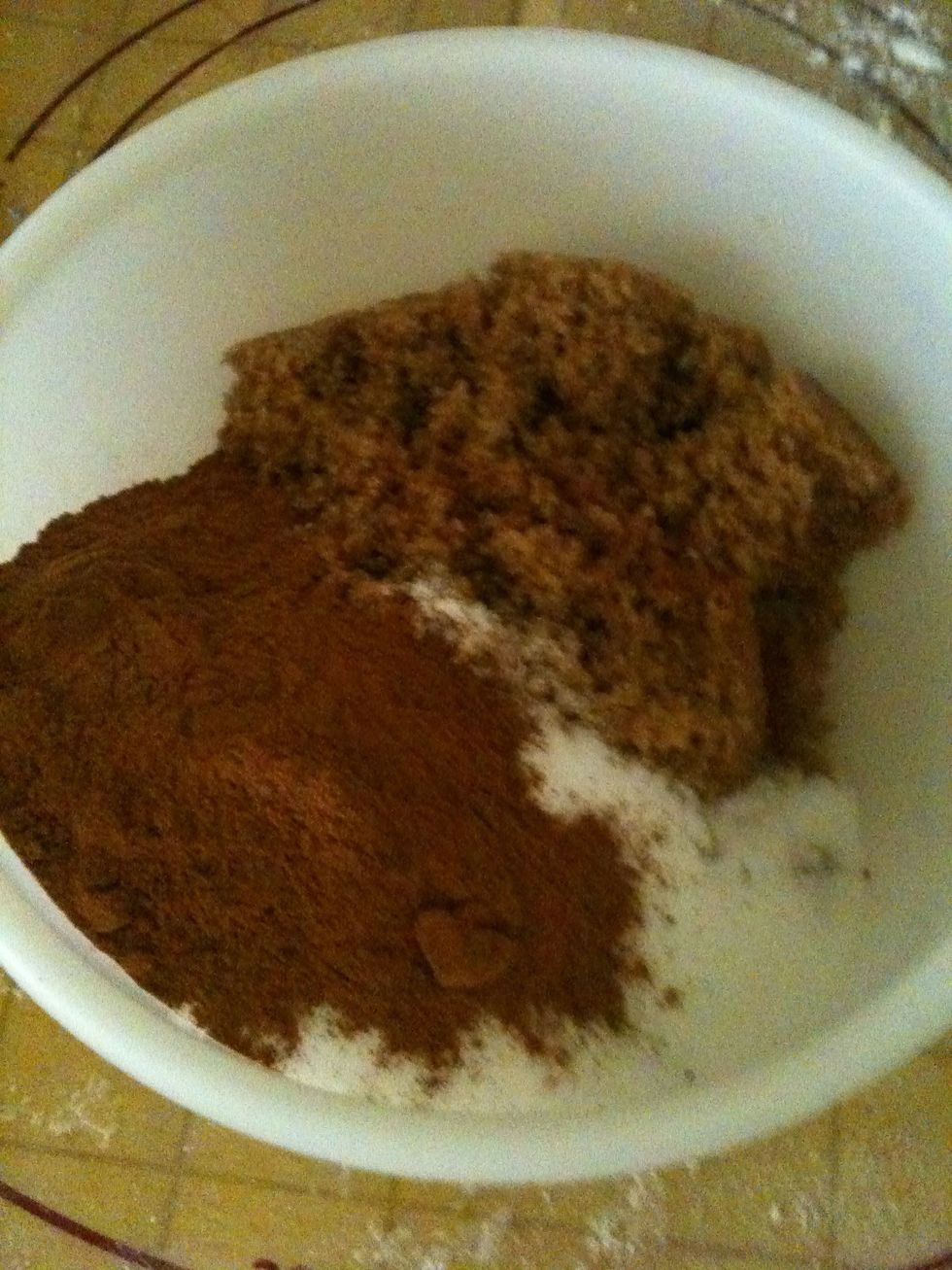 Filling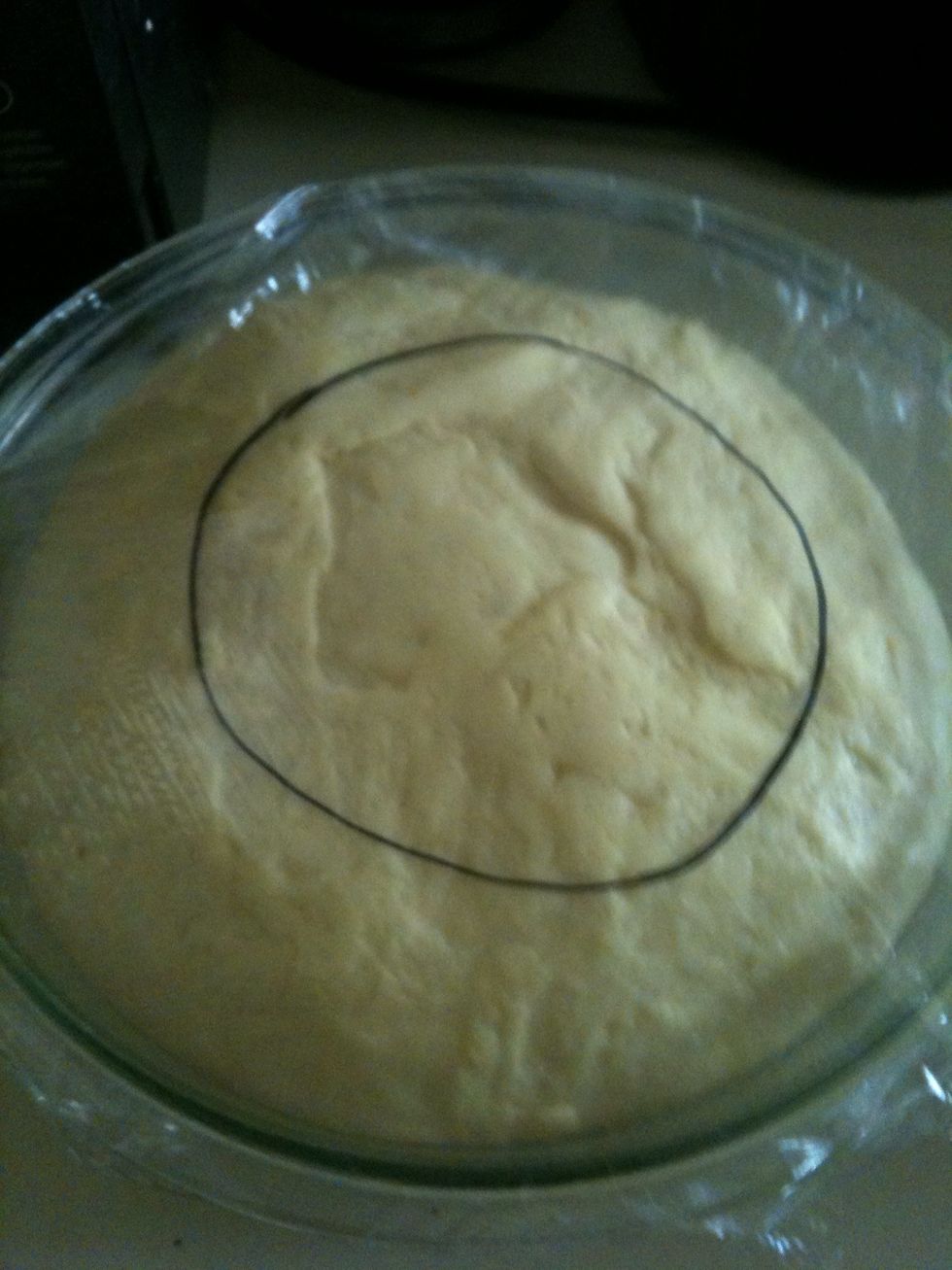 The dough has risen double the size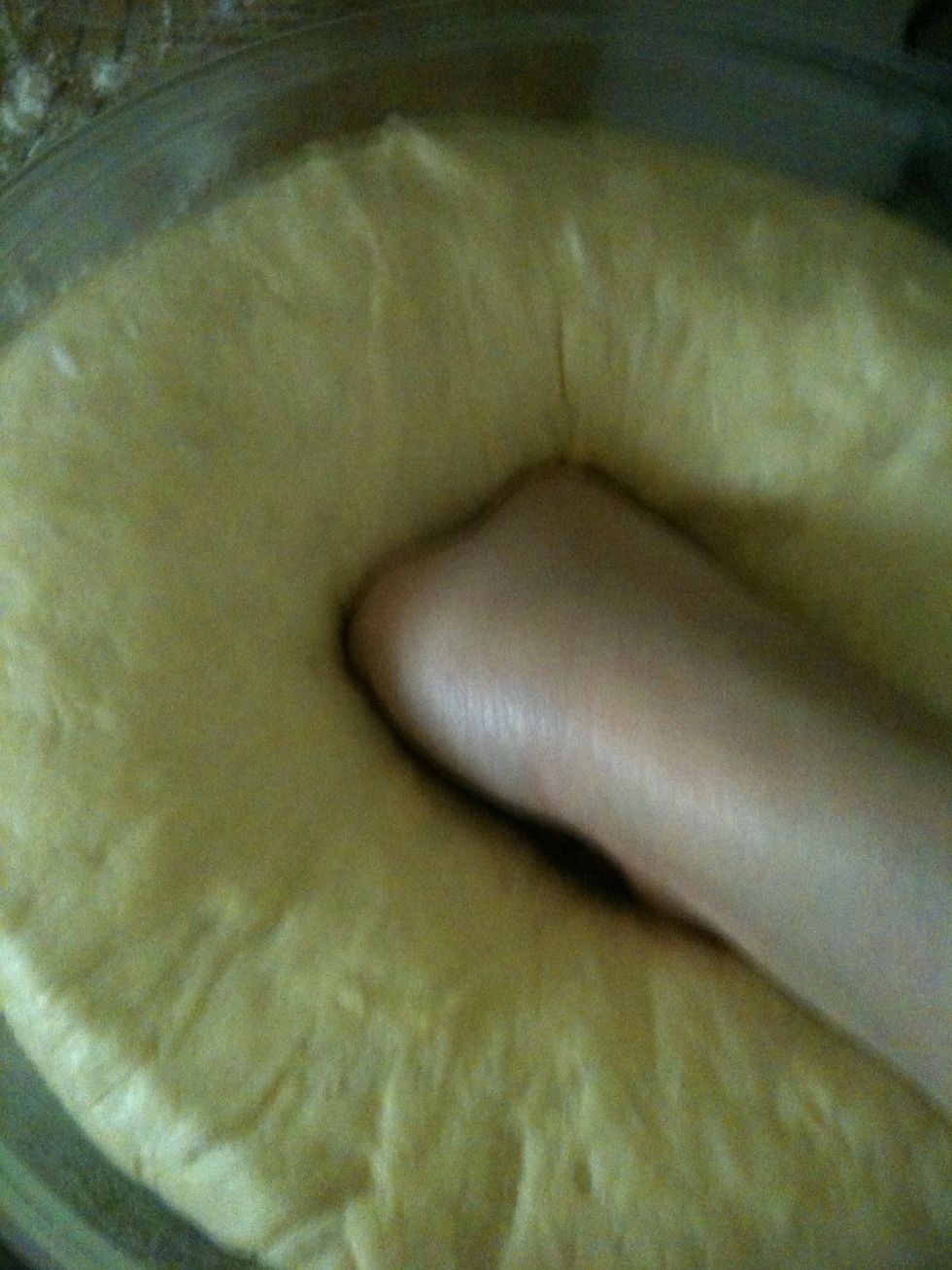 Punch out all the excess air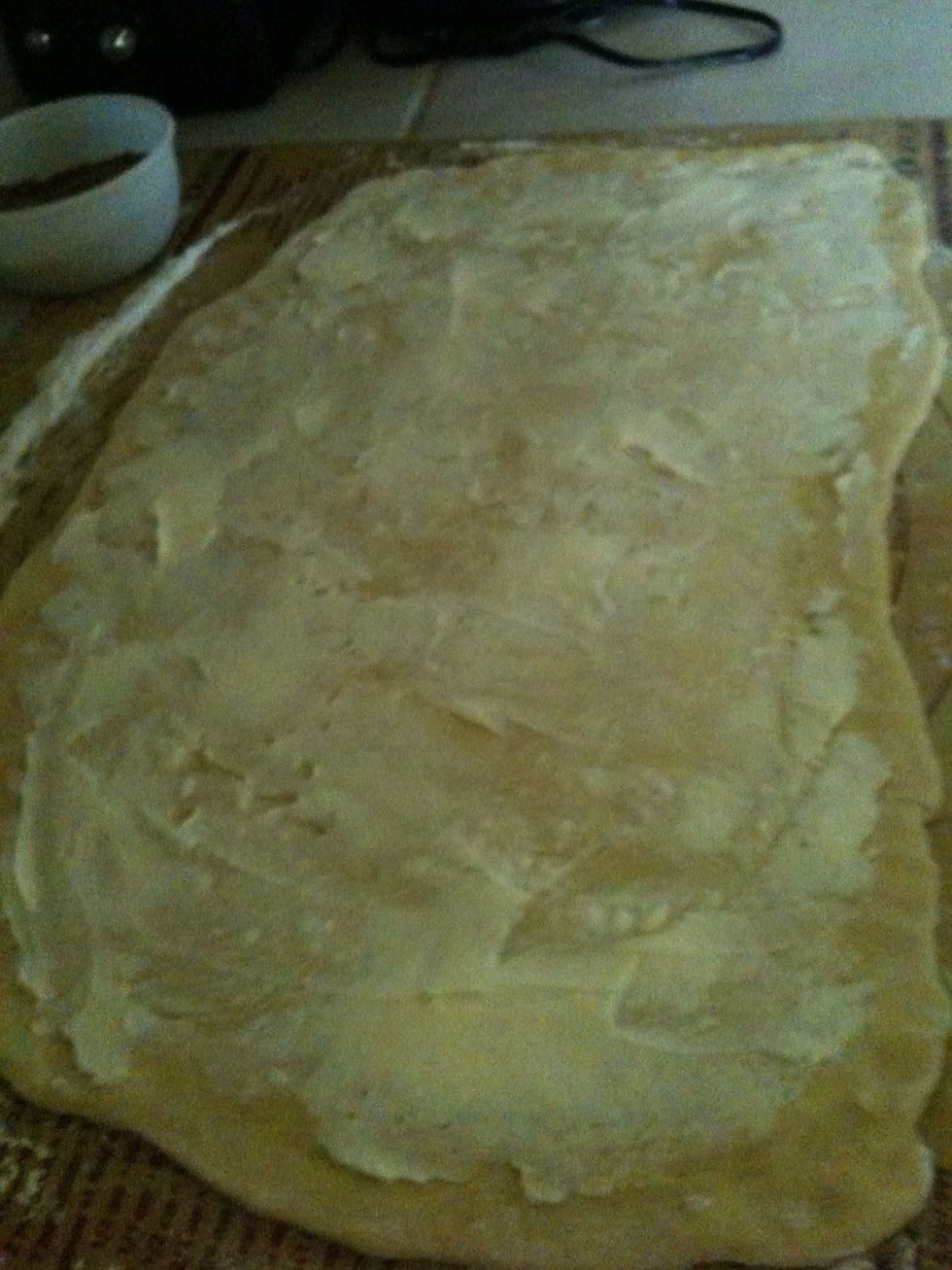 Roll out the dough as a rectangle and spread the soften butter evenly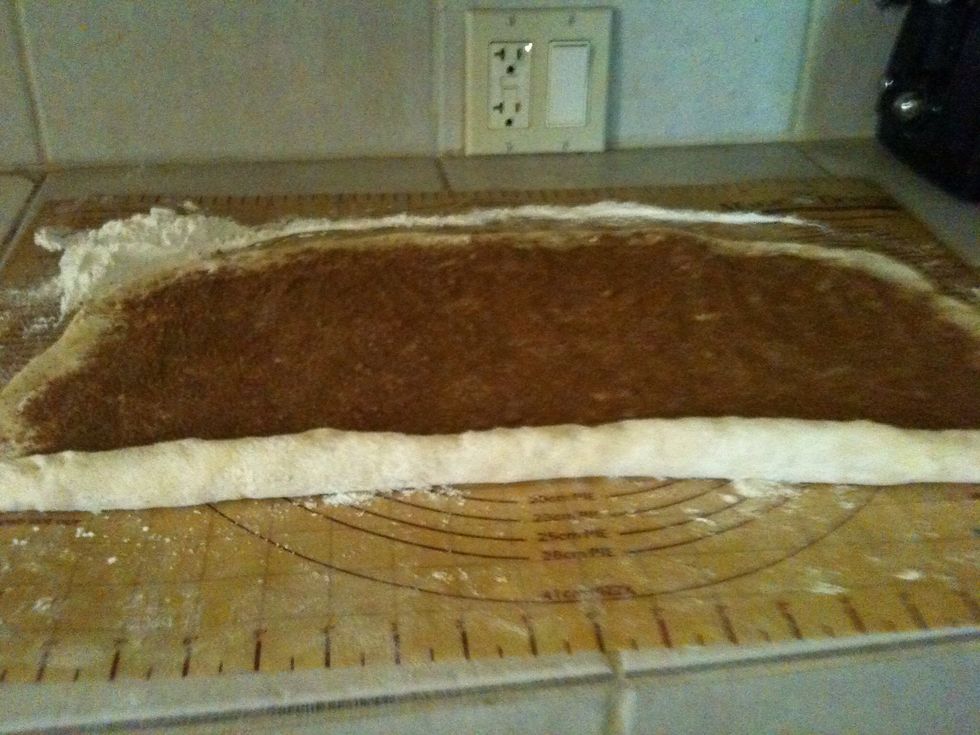 Sprinkle the filling then start to roll it out - tightly and long side out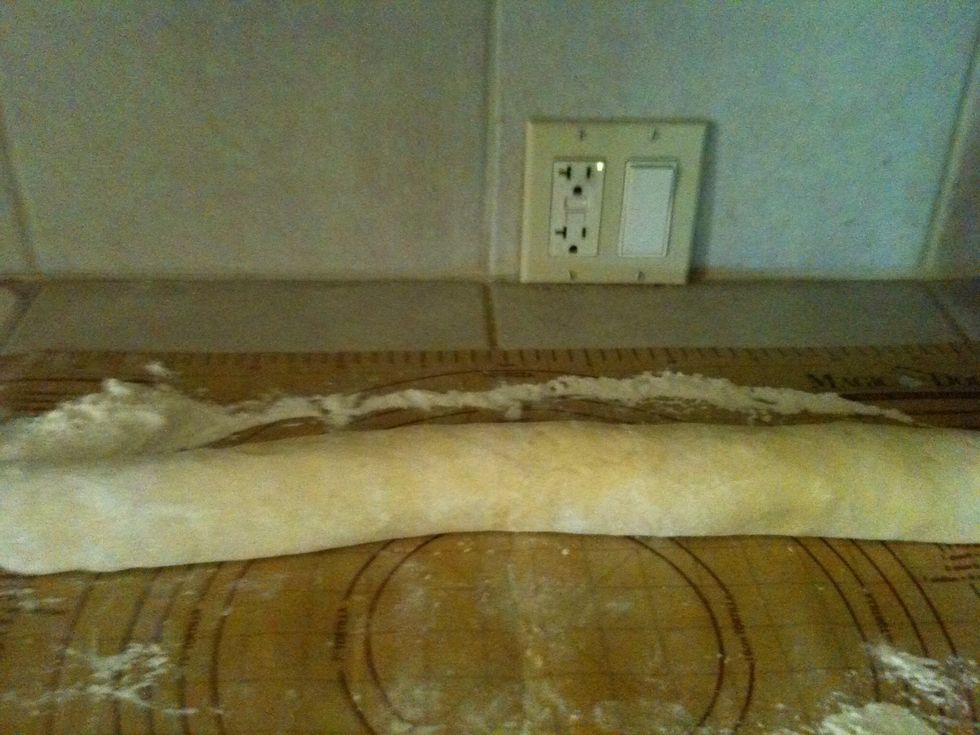 Seam with water and ready to cut
Spread them out leave some space in between coz there's another hour of rising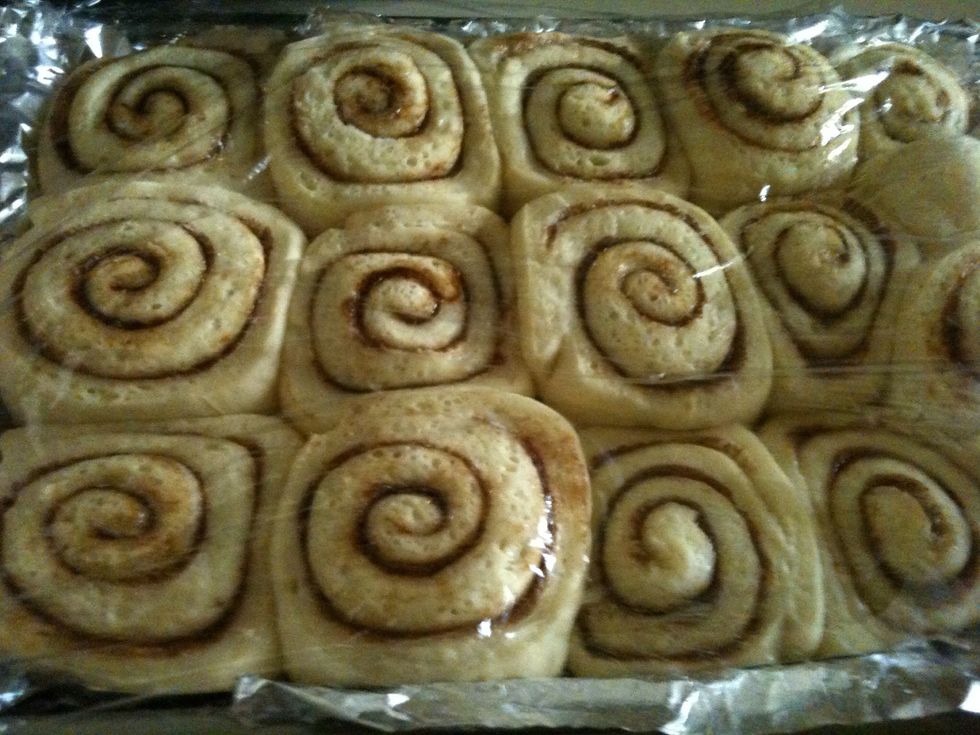 After an hour, ready to bake. Brush 2 tbs of melted butter on top of the rolls. Preheat oven to 350 and bake for 25-30 mins
Awww time to eat!
1.0tsp Granulated sugar
1.0 Package active dry yeast
1/2c Warm water
1/4c Granulated sugar
1/4c Butter
1.0tsp Salt
2.0 Eggs
3/4c Brown sugar
1/4c Granulated sugar
1/2Tbsp Ground Cinnamon
4.0c All purpose flour
1/2c Milk