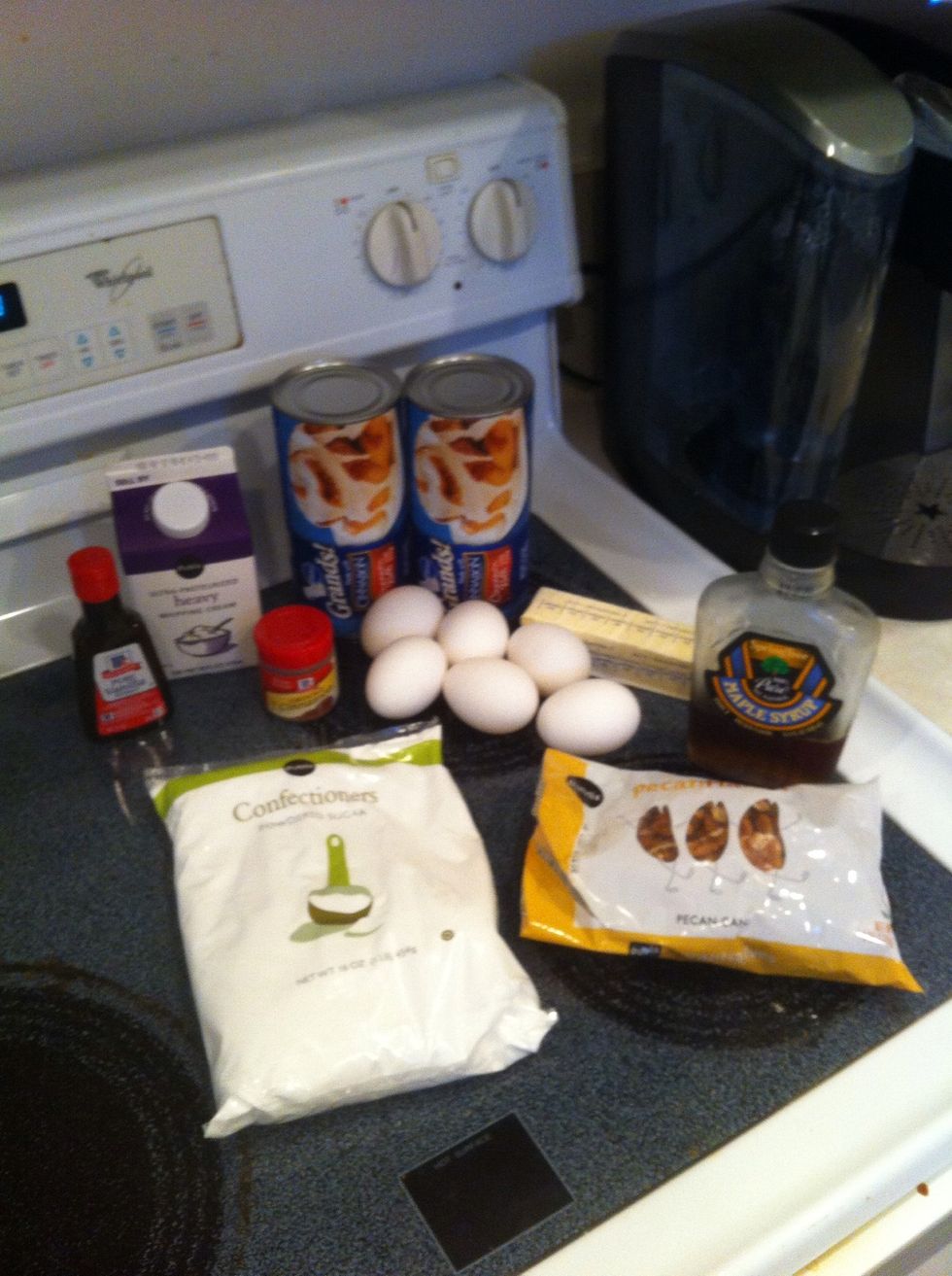 Ingredients
Heat oven to 375. Pour melted butter in ungreased 13 by 9 glass baking dish. Separate both cans of dough into 16 rolls; set icing aside. Cut each roll into 8 pieces, place them over butter in dish.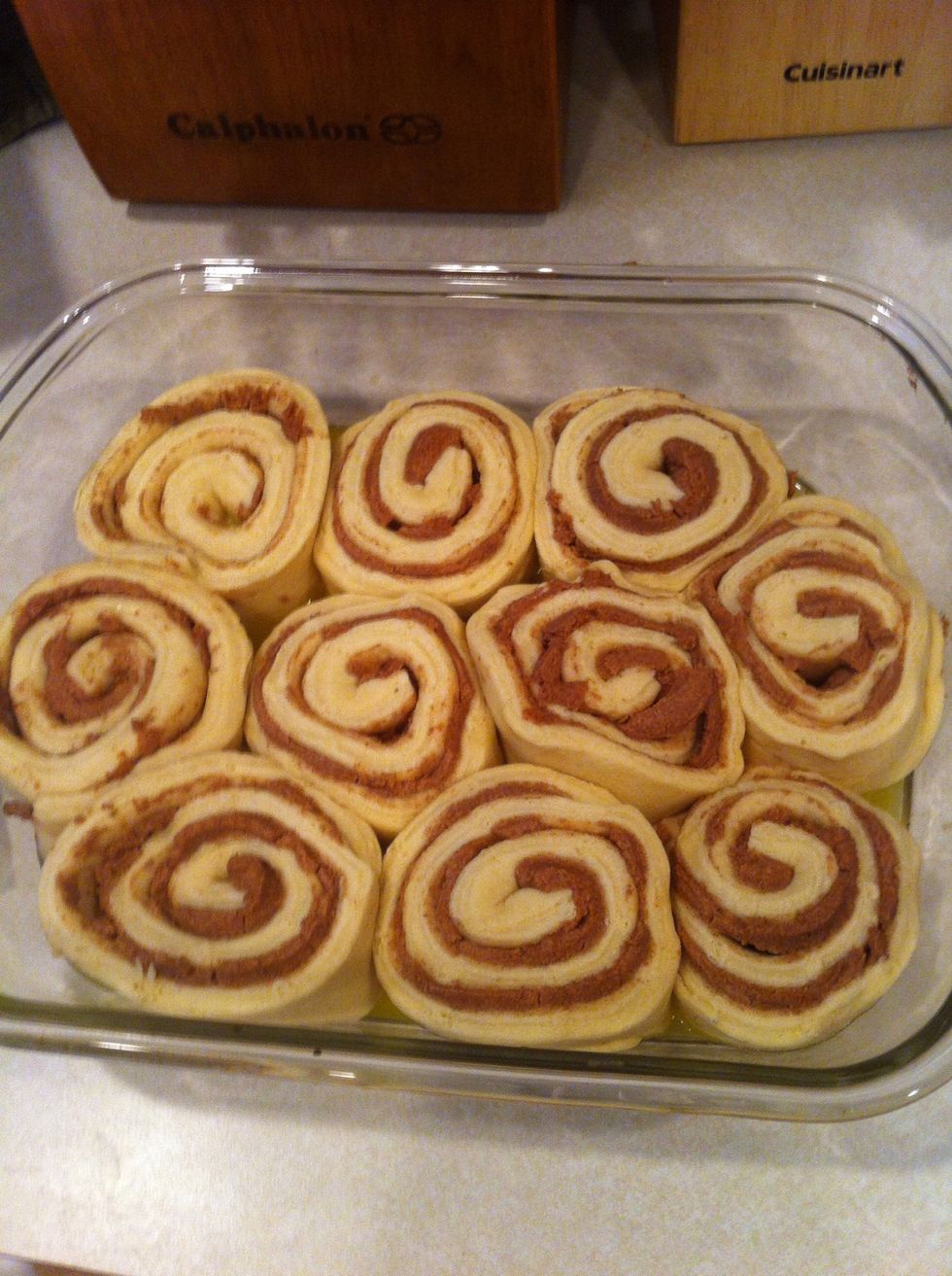 I did NOT get the correct rolls. I got the bigger ones by mistake. I suggest following the recipe because these bigger ones had a harder time cooking.
In medium bowl beat eggs. Beat in cream, cinnamon, and vanilla until well blended; gently pour over roll pieces. Sprinkle with pecans (if using) and drizzle with syrup.
Bake at 375 for 20-28 minutes or until golden brown. Cool 15 minutes. Meanwhile, remove covers from icing and microwave for 10-15 seconds or until drizzling consistency.
Drizzle icing over top and sprinkle with powdered sugar. If desired spoon syrup over individual servings. Enjoy!! :)
Yum!
1/4c Butter, melted
2.0 12.5 oz cans Pillsbury refrigerated cinnamon rolls
6.0 Eggs
1/2c Heavy whipping cream
2.0tsp Ground cinnamon
2.0tsp Vanilla
1.0c Chopped pecans (optional)
1.0c Maple syrup
Icing from cinnamon roll package
Powdered sugar