How to cook cinnamon apple mini pull-apart rolls🍎
Cook Cinnamon Apple Mini Pull-Apart Rolls🍎
27
Wash and dice your apple! I used honey crisp (my fav) but any type of apple works!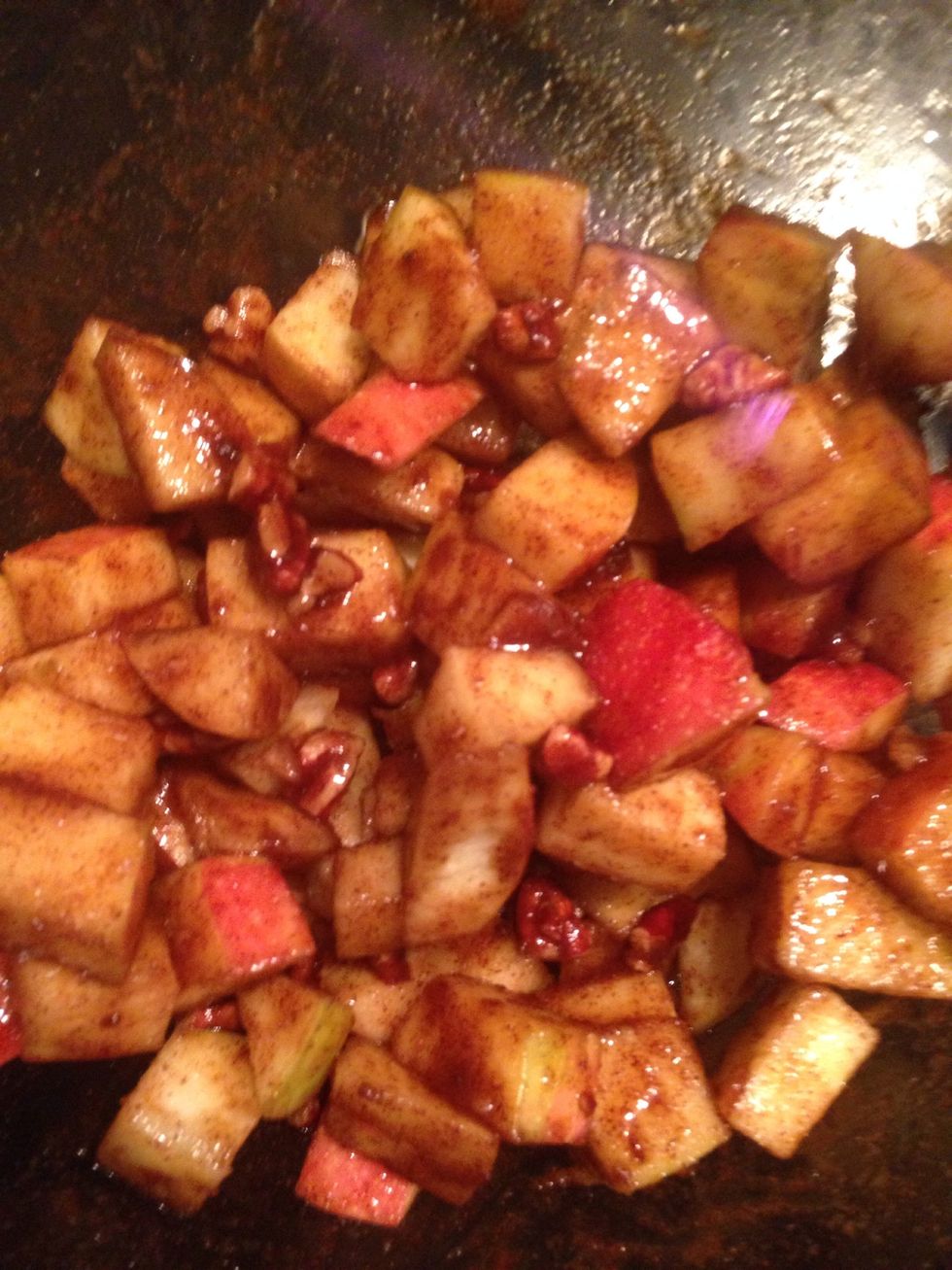 Mix into a bowl of the cinnamon, brown sugar, melted butter, and pecans.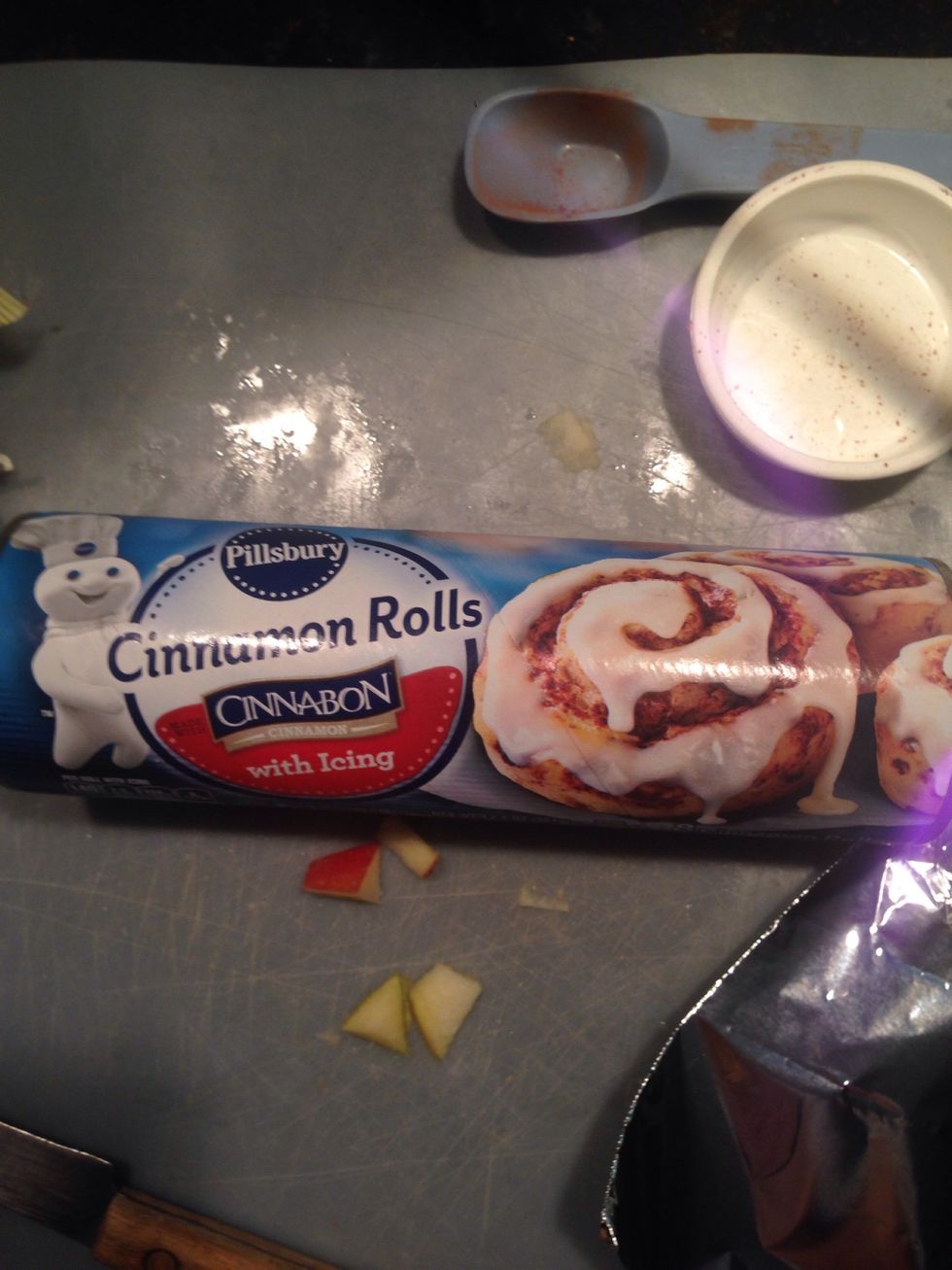 Open your cinnamon roll dough.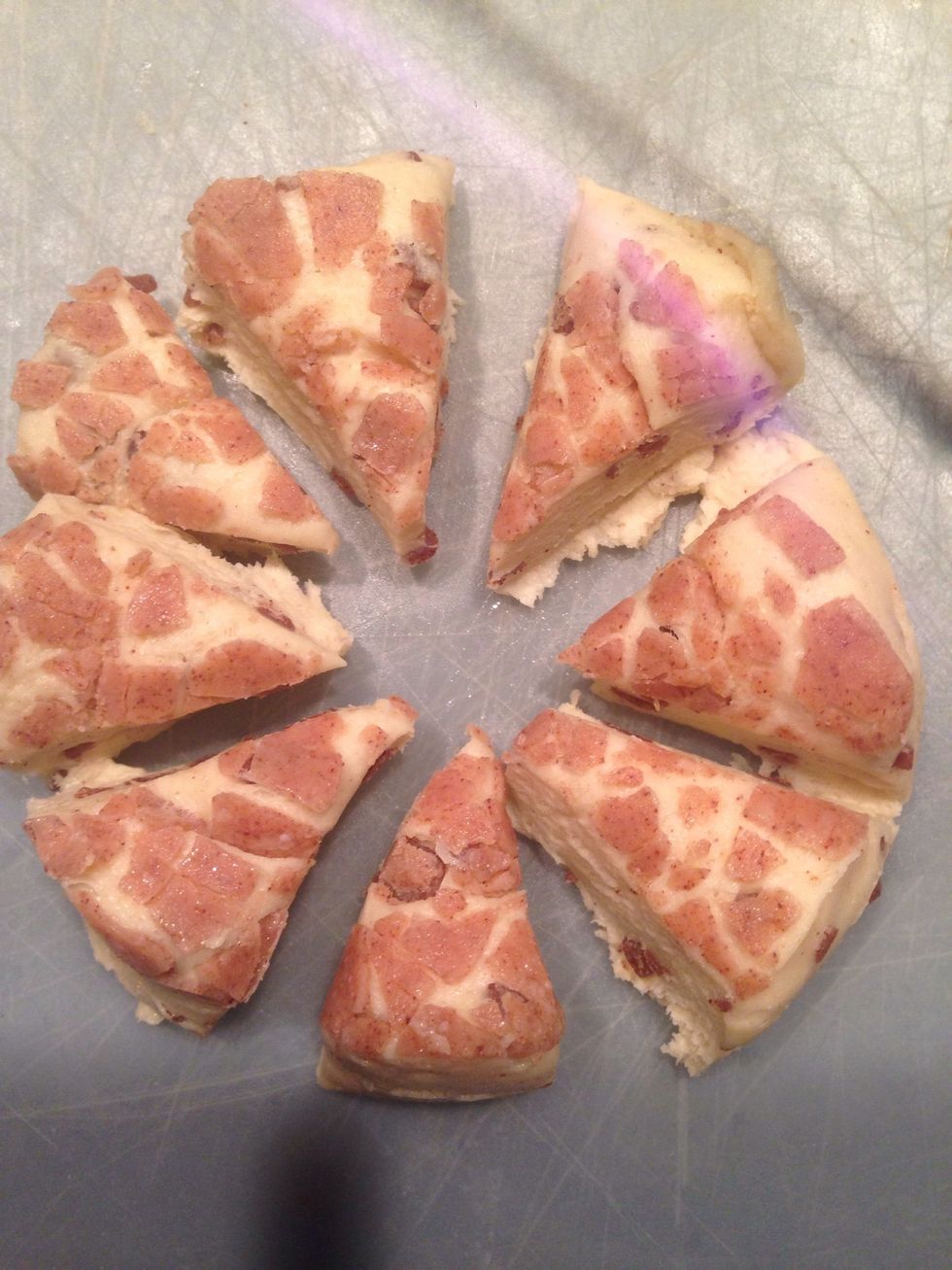 Cut each roll like a pizza.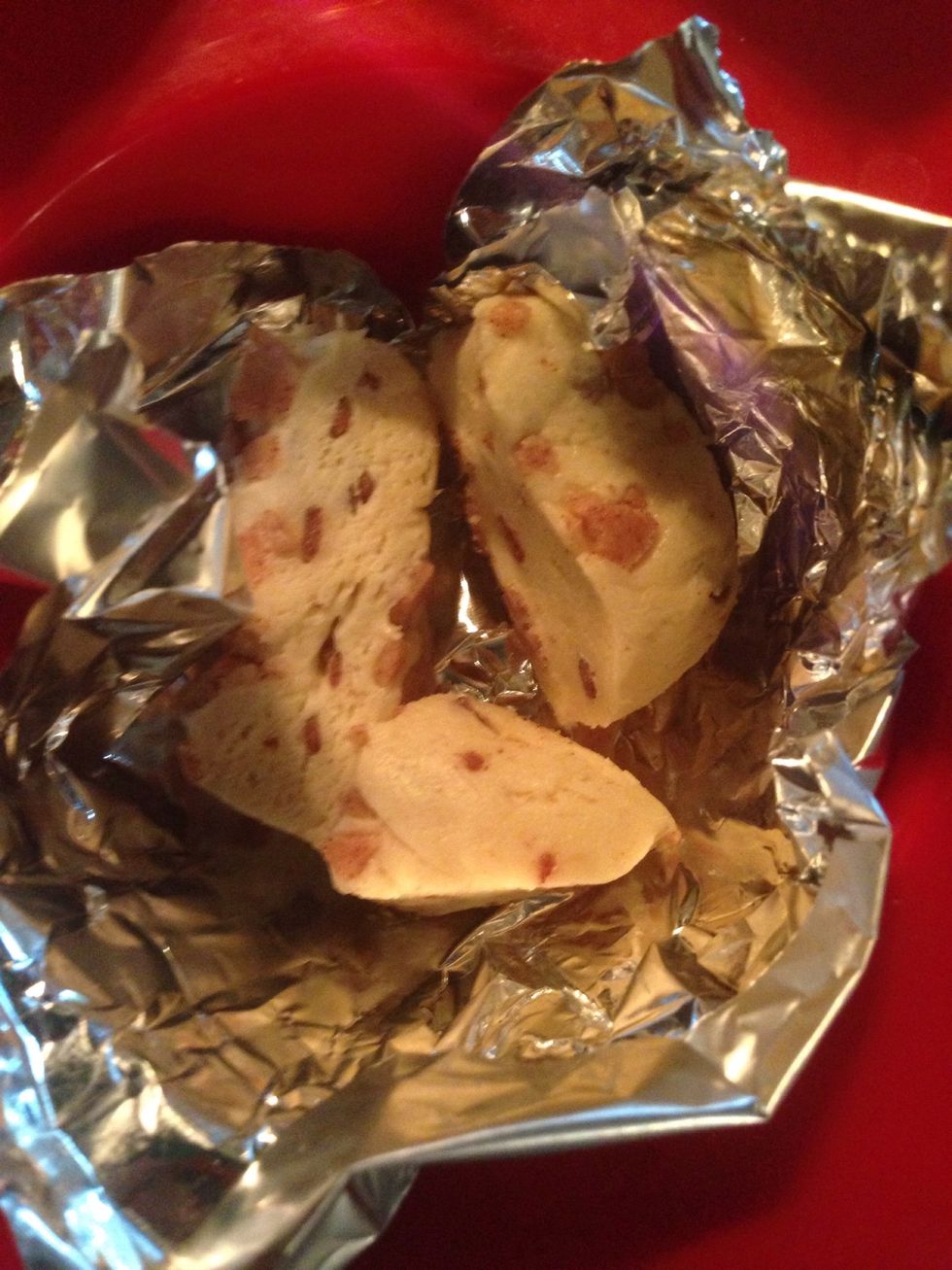 Add muffin liners to a muffin tin, I didn't have any so I did aluminum foil squares. Add 3-4 dough chunks to each tin.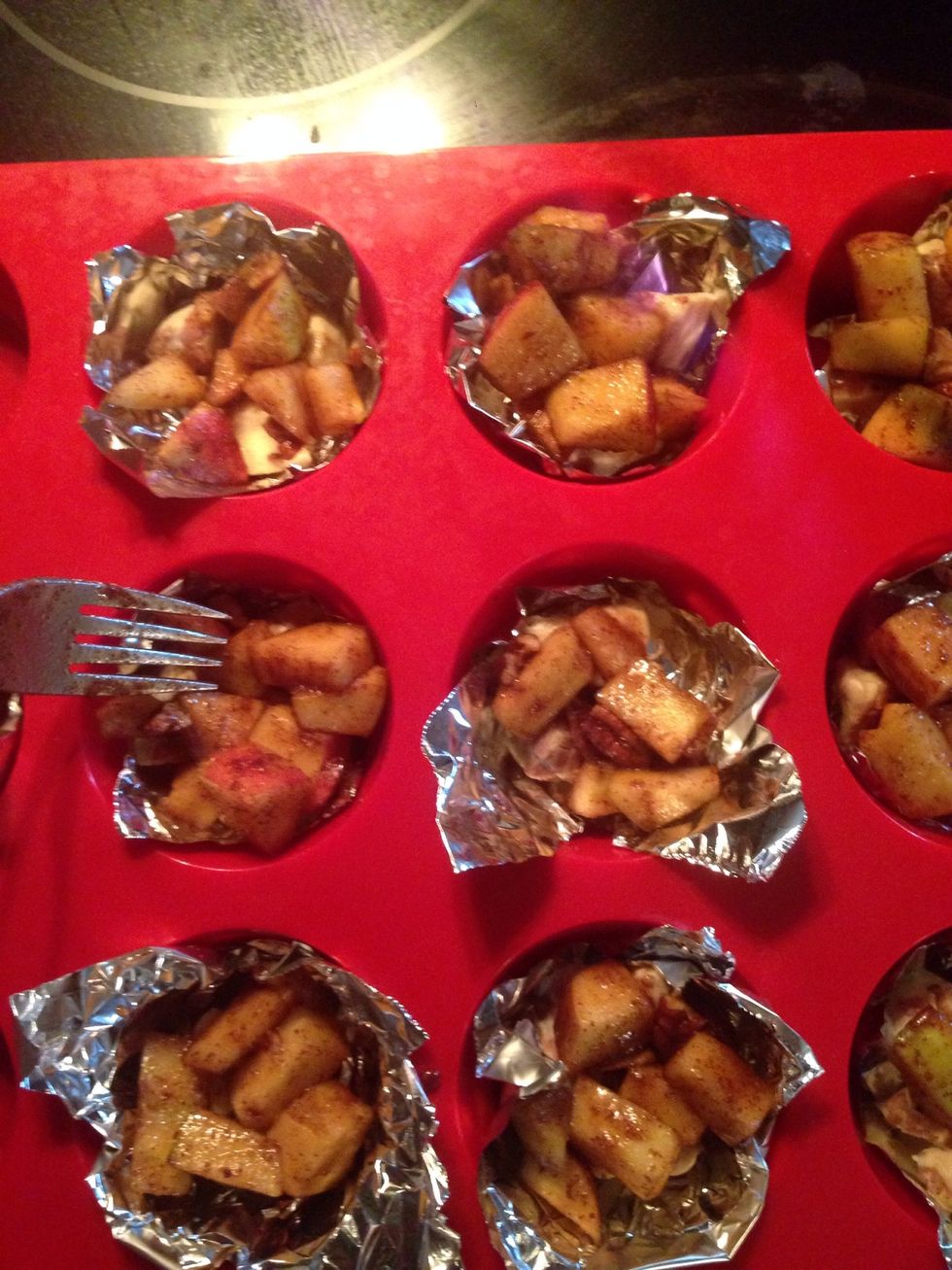 Spoon a some of the apple mix over each one. About 5 apple chunks each.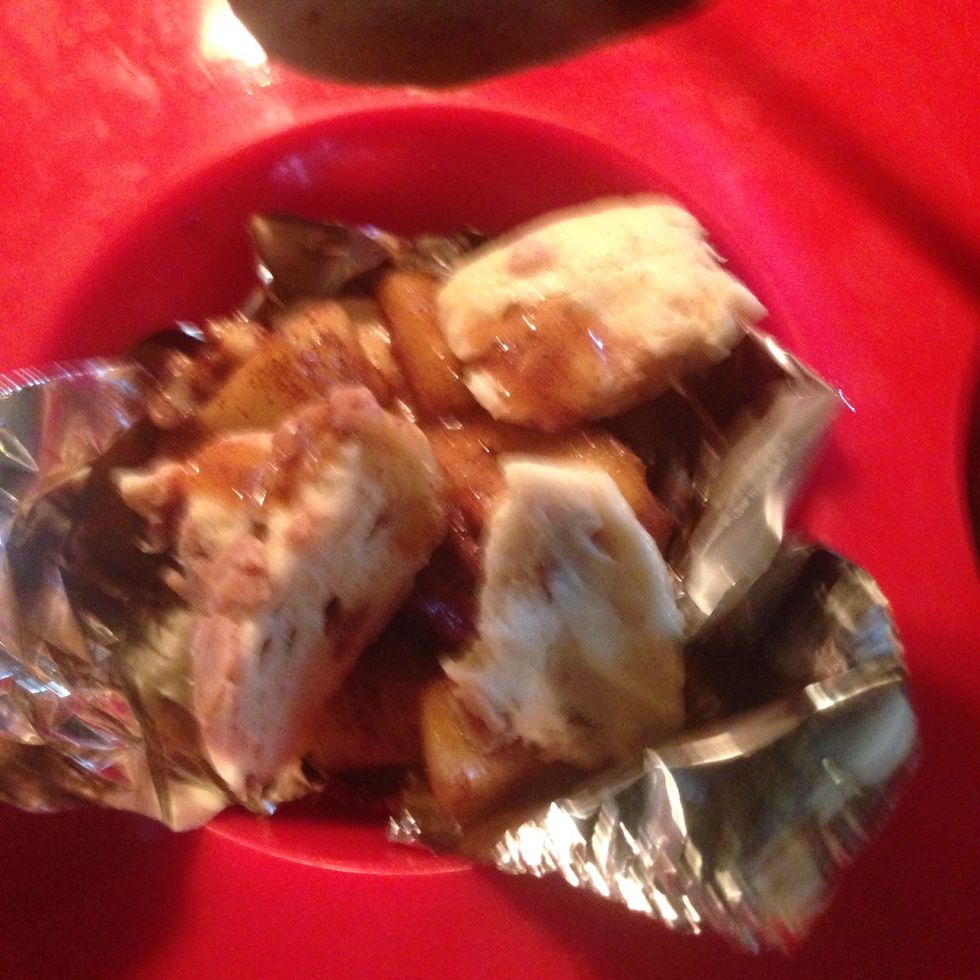 Sorry it's blurry!! Add 2 more dough chunks over the apples. Spoon any extra juice at the bottom of the apple mixture onto each tin.
Bake at 350 for 17-20 minutes! (In Girl Scouts we would make a little packet with the foil and cool them over the campfire! Your choice)
Cinnamon roll tubes usually come with a little icing container! Take the metal lid off and microwave for about 15 seconds.
Drizzle over each roll. Let them set for a few minutes.
Devour!😋
1.0 Apple Diced
1/4c Brown Sugar
1/2Tbsp Cinnamon
1/8c Chopped Pecans
1.0 Tube of cinnamon roll dough
1.0Tbsp Butter
Brooke Evans
Let us be consumed with the creator of all things rather than with the things he created.\n Tov Meod