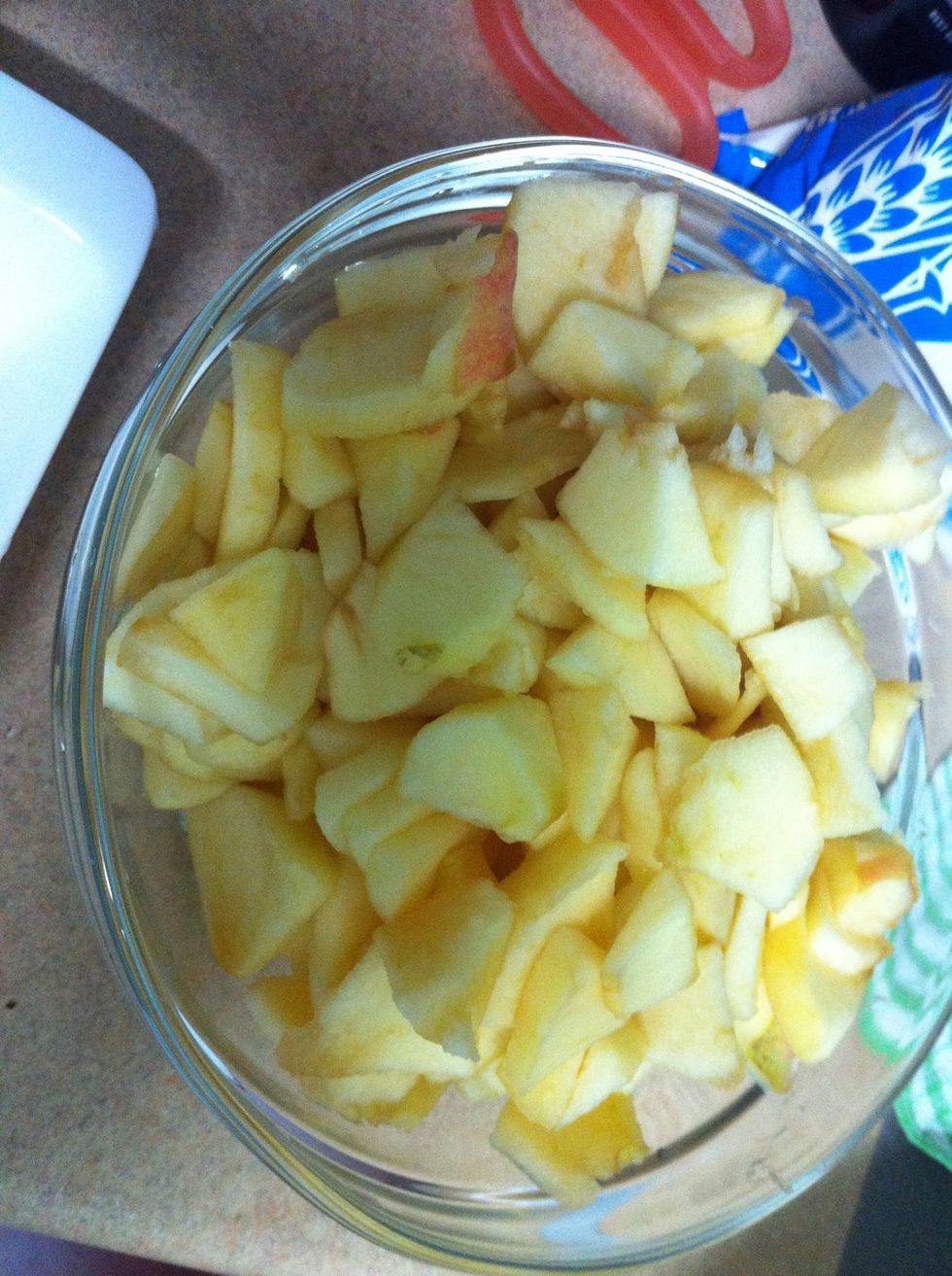 Cut the apples into nice and small sizes. Make sure you peel the skin beforehand. Thin triangles will be ideal.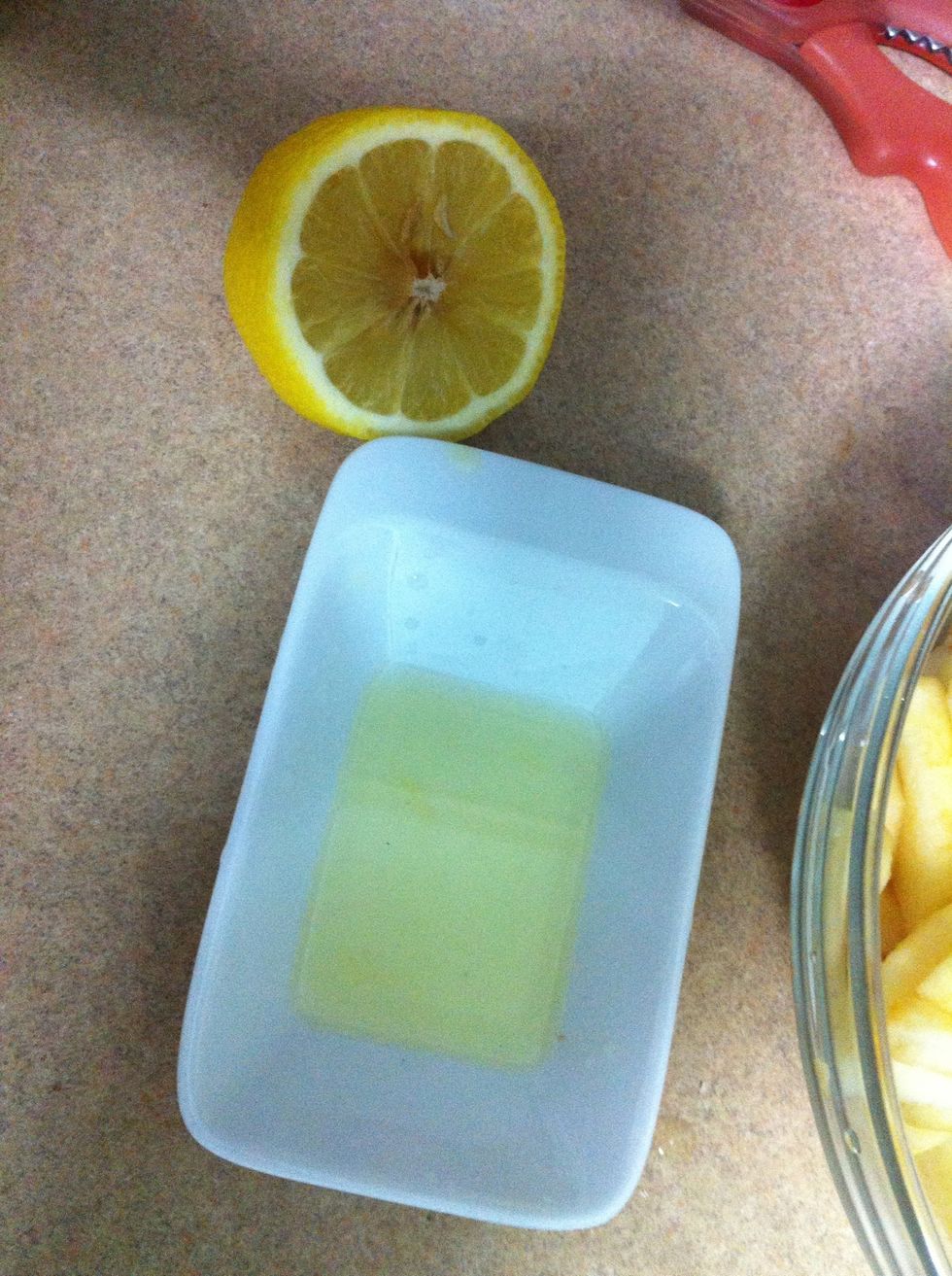 We're going to prepare the apples first. You'll need the lemon juice, 1/4 cup of brown sugar (save another 1/4 cup for the crumble layer) and the cinnamon powder.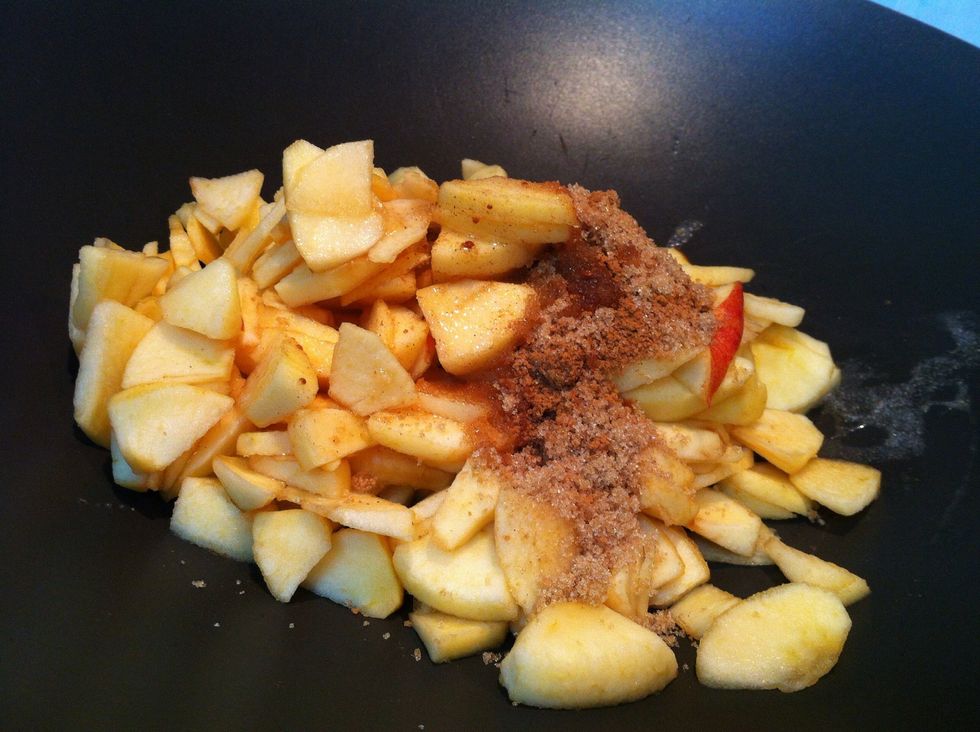 On a medium low heat saucepan, melt just half a teaspoon of butter before putting the apples and 1/4 cup of brown sugar, lemon juice and cinnamon powder.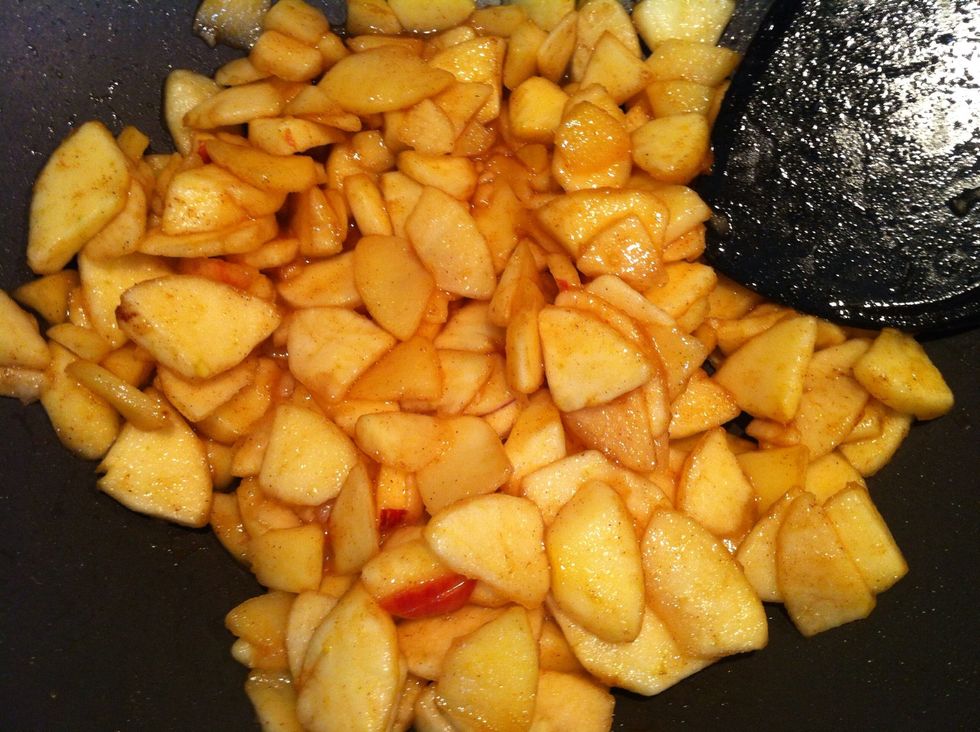 Mix well and cool over the low medium heat until the apples soften and have a nice brown glaze. Let the apples absorb the flavor. Make sure you do NOT overcook the apples and make them too soft.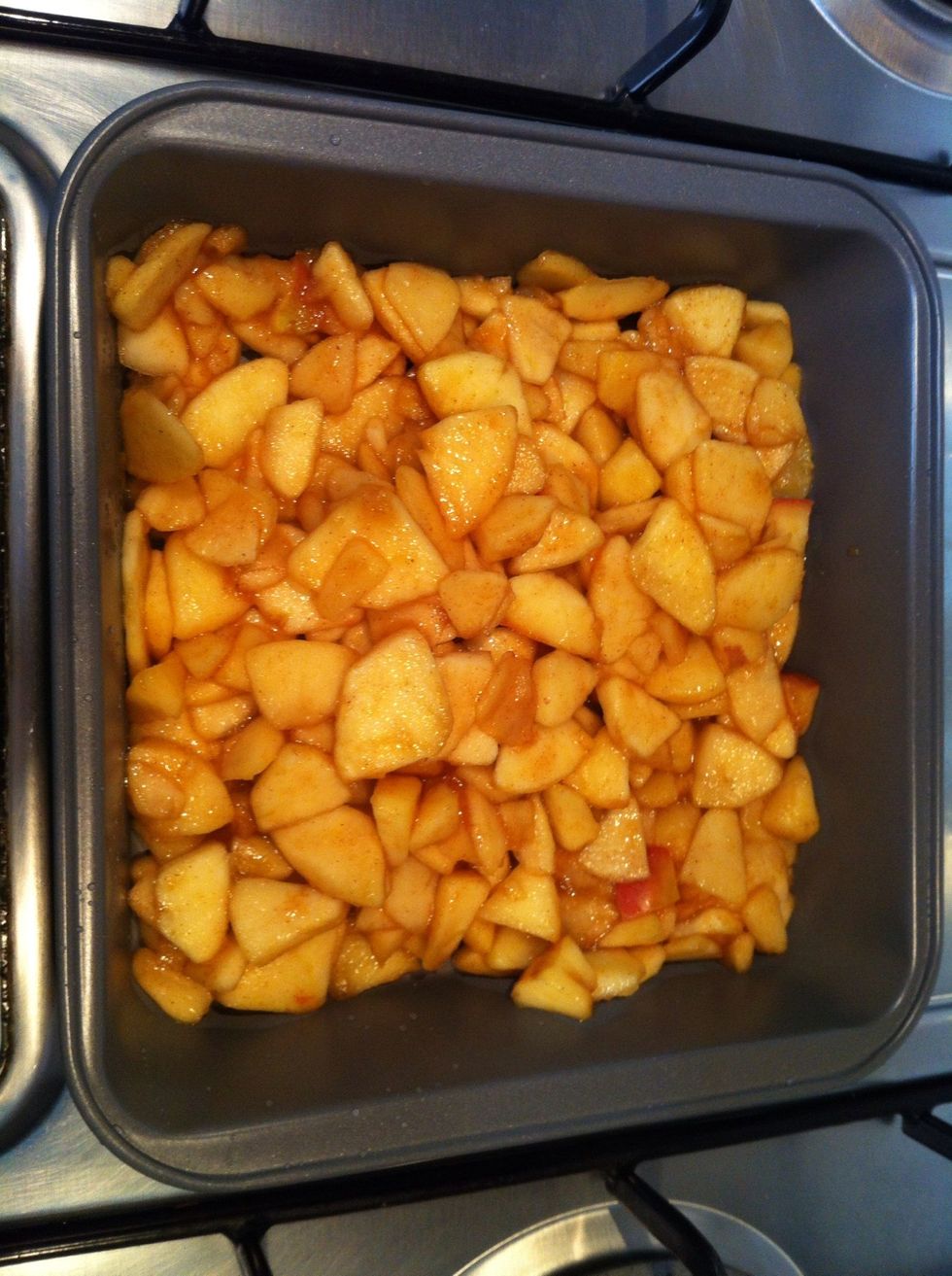 Once done, put the apples into a baking dish. Make sure it is spread nicely, we'll be putting the crumble mixture on top.
The Crispy Crumble mix. Before you start this, it would be a good idea to pre-heat your oven to a comfortable 180 degrees Celcius.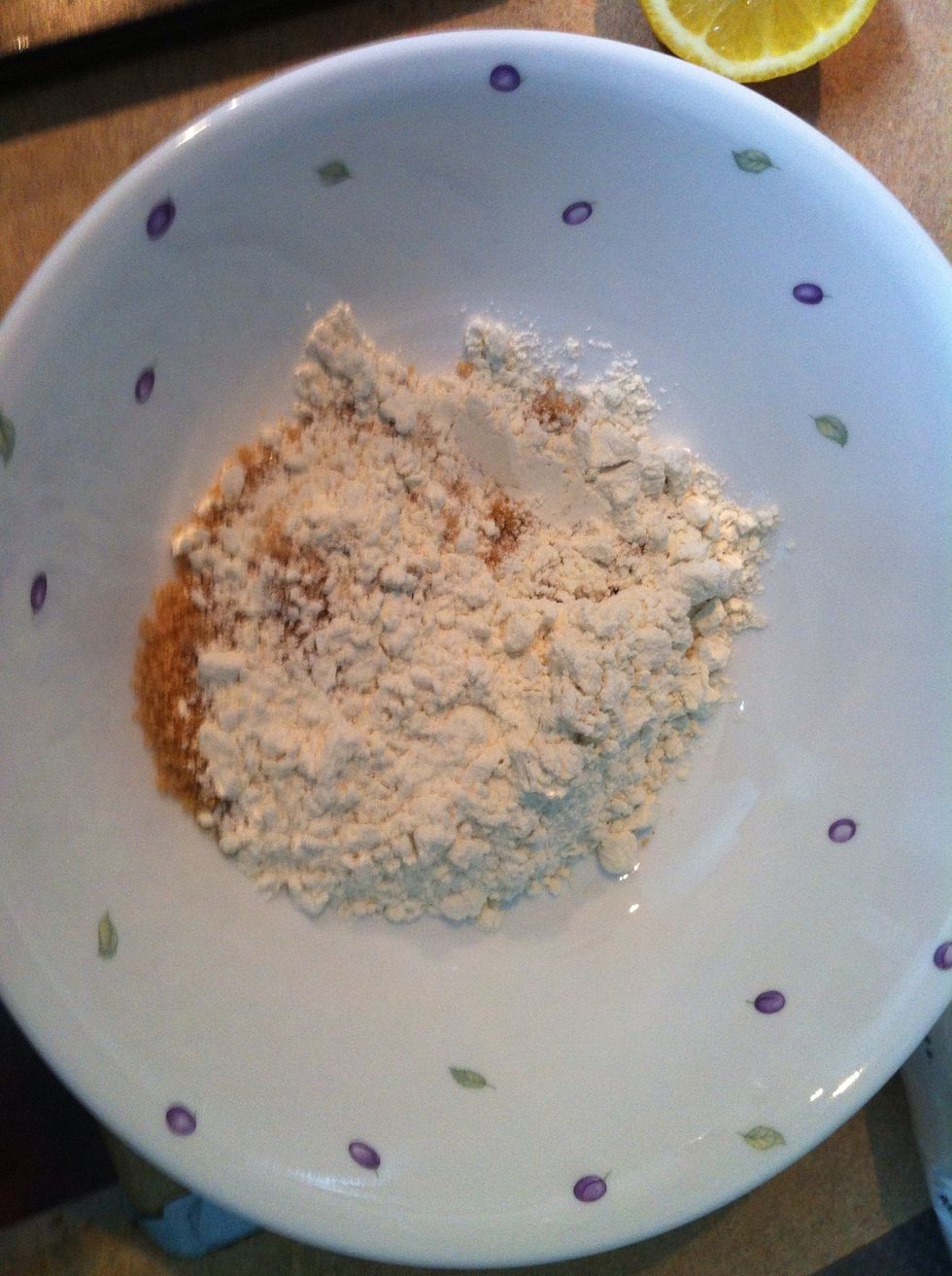 Use a large bowl as we'll be needing to mix the flour, sugar and butter with our fingers.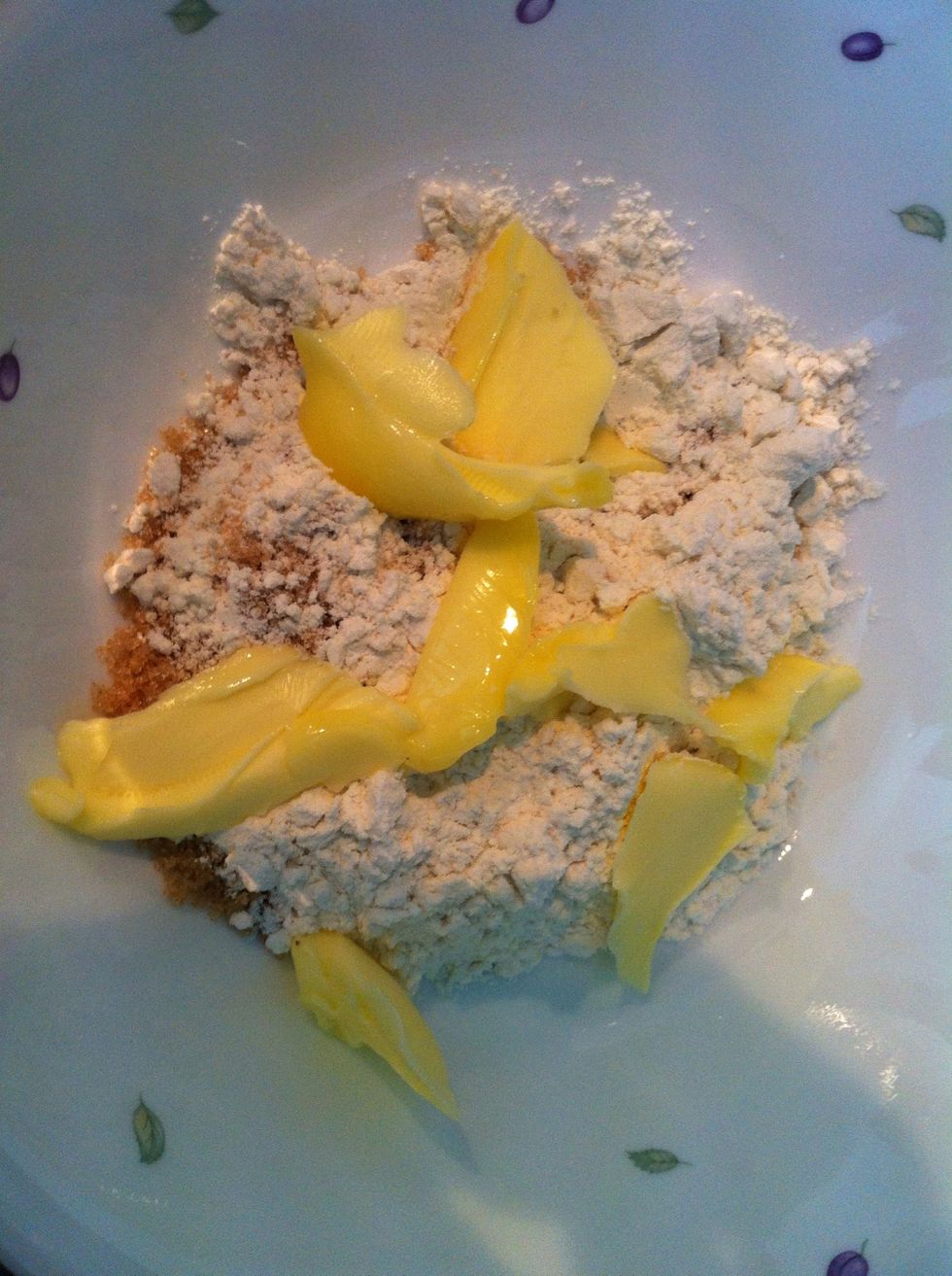 Mix the butter (preferably cubed or scooped in pieces) together with the 1/4 cup of brown sugar and 1/2 cup of flour. Make sure your fingers are nice and clean before digging in.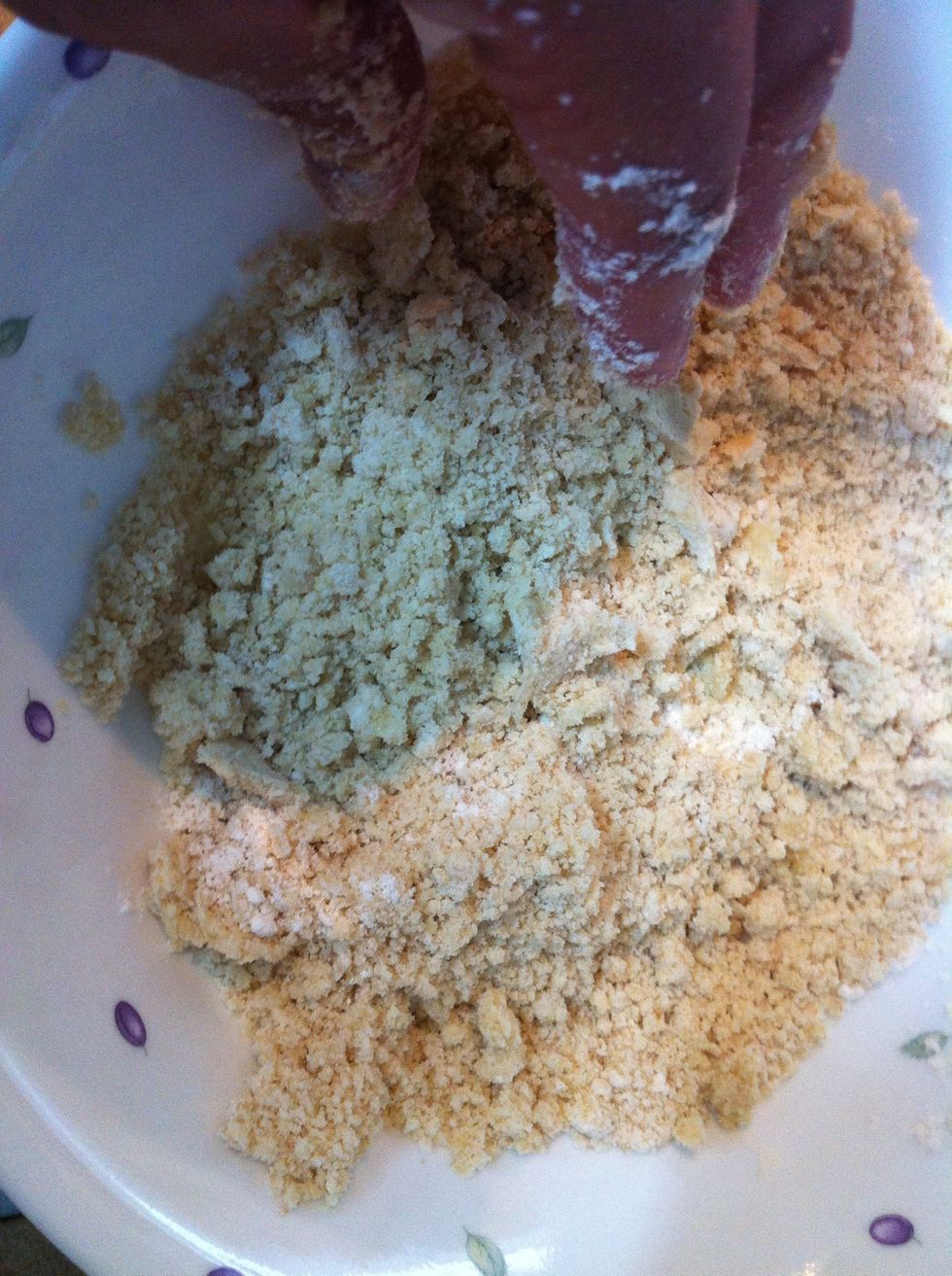 Mix it up until the texture resembles bread crumbs. For more flavor you can consider adding slightly more butter. The color will be a slight brown.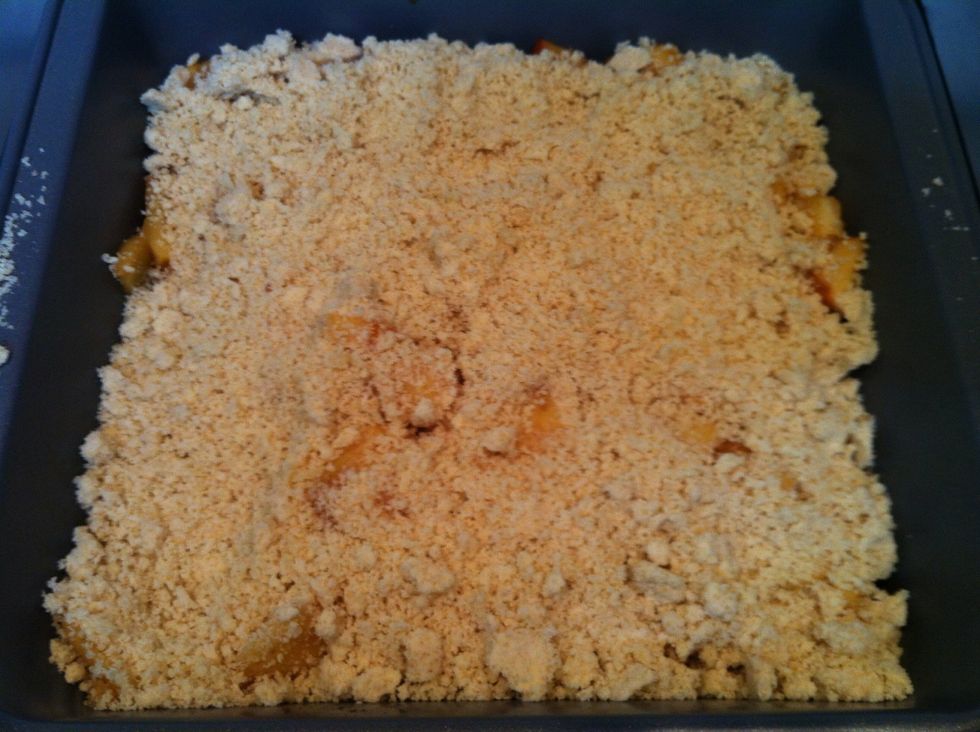 Lay the crumble mix nice and even on top of the apples in the baking dish.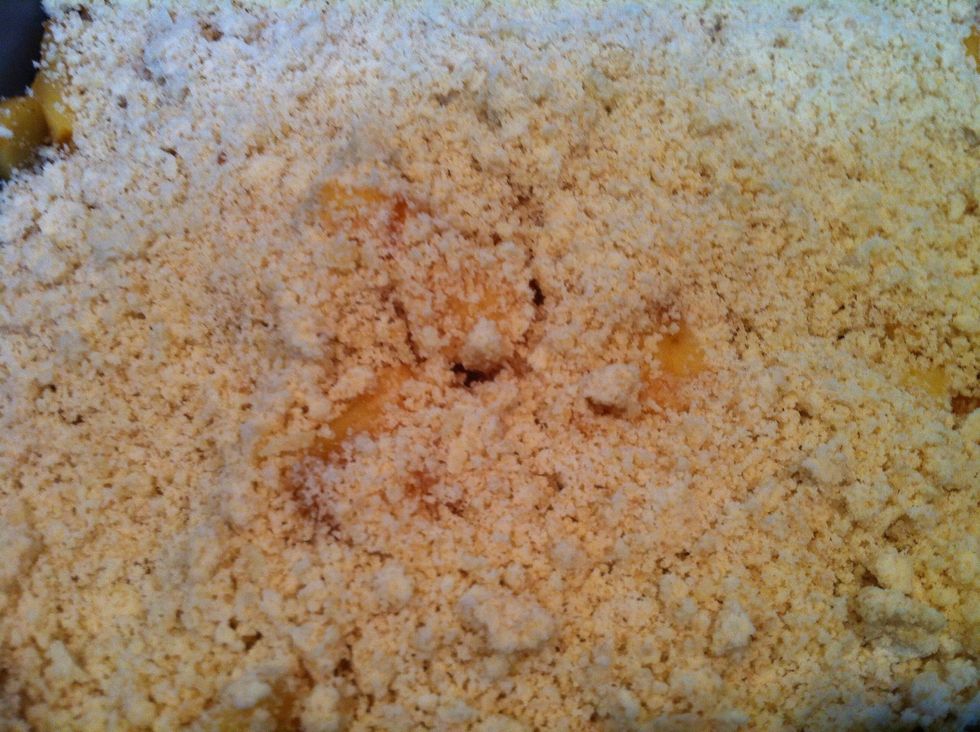 Here's a closeup.
Baking! Put the dish into the oven for 20 minutes. Time to wash up the dishes and clean up all the mess you made so far. 😅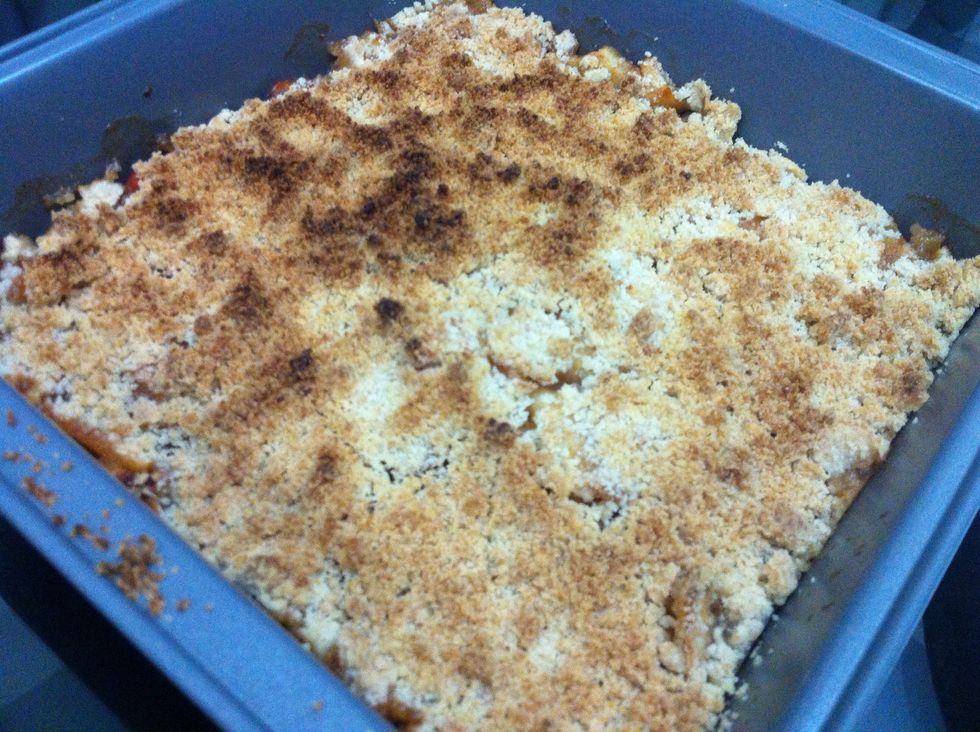 After 20 minutes we should have a nice light brown color on the top - and the entire kitchen smelling of apple and cinnamon. Let it cool down slightly.
I recommend serving with vanilla ice cream. The perfect combination. Enjoy!
5 red apples OR Granny Granny Smith apples
50g salted butter
1 tea spoon ground Cinnamon powder
1/2 cup brown sugar
Half a cup of flour
3 table spoons of freshly squeezed lemon juice