A HUGE Thanks to everyone who's following, sharing and liking my guides. From my family to yours, with Love, here's another Christmas recipe by the beautiful Dumia Asad. We love her!
17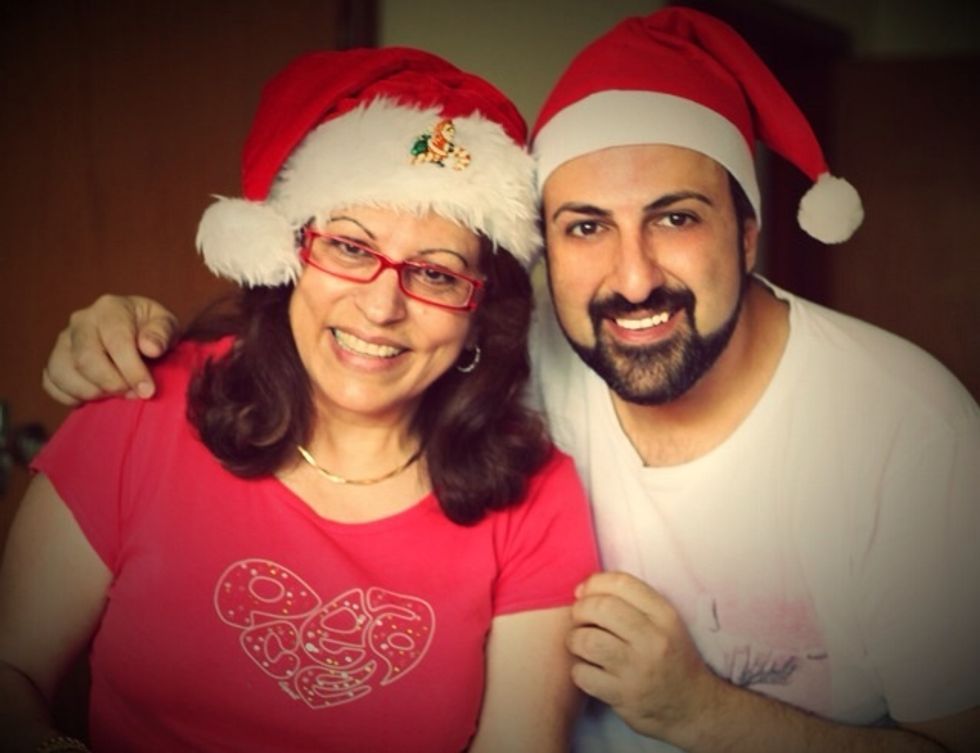 Our amazing and deliciously beautiful friend is back for a second debut in our guides. Aunt Dumia shared this recipe with us. All credit goes to her. I just taste tested a few times!! ;)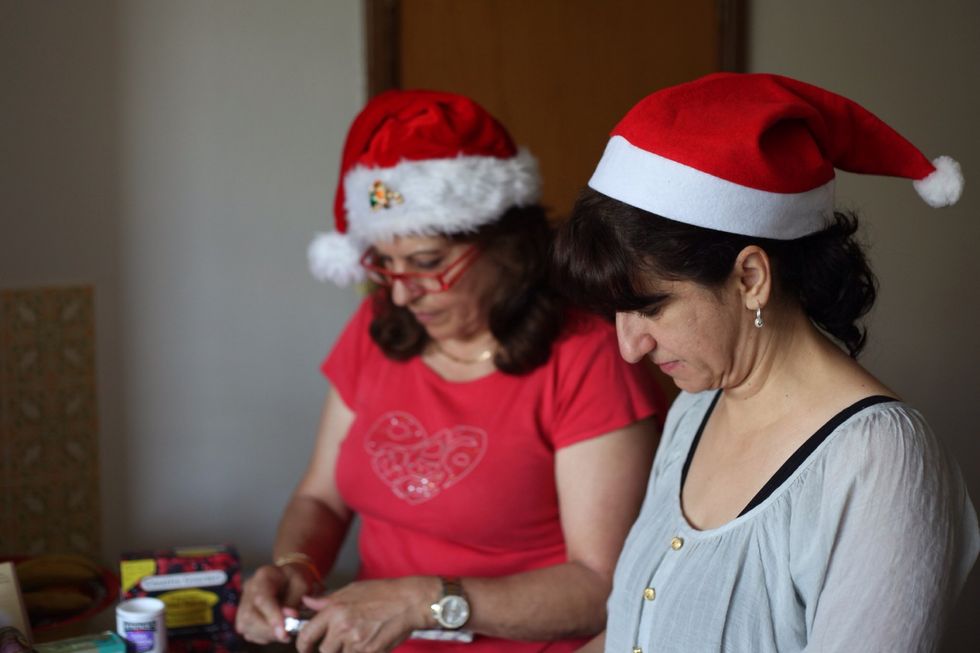 Don't be fooled by their hard working, deep involved intense look. Most of the walnuts ended up in their mouths than in the Ambrosia. Did you wash your hands??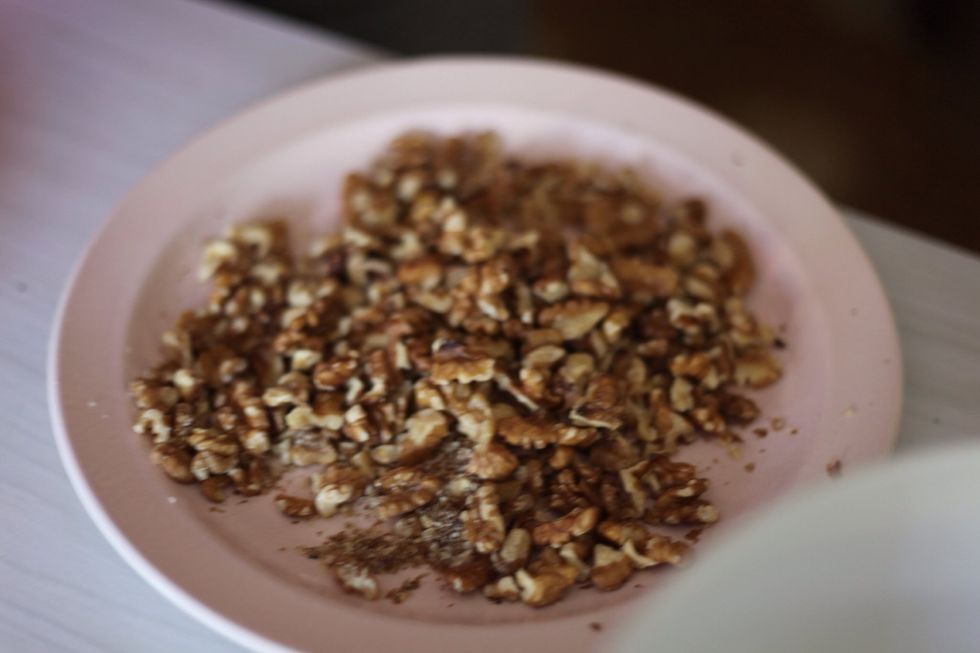 Using your stunning, clean washed hands break apart the walnuts. Don't use a blender, we want nice big chunks of nutty goodness. I know!! Such a hard job but we can do it :)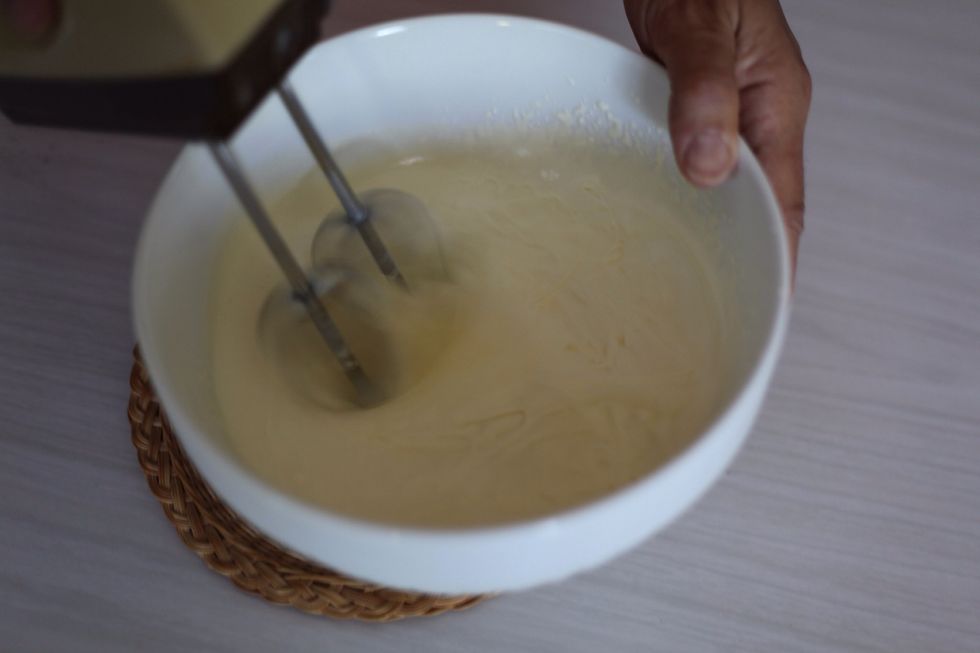 Whip the 300 ml of cream and vanilla essence until the cream is firm. Put the cream in the fridge to rest, so we can continue preparing our other ingredients.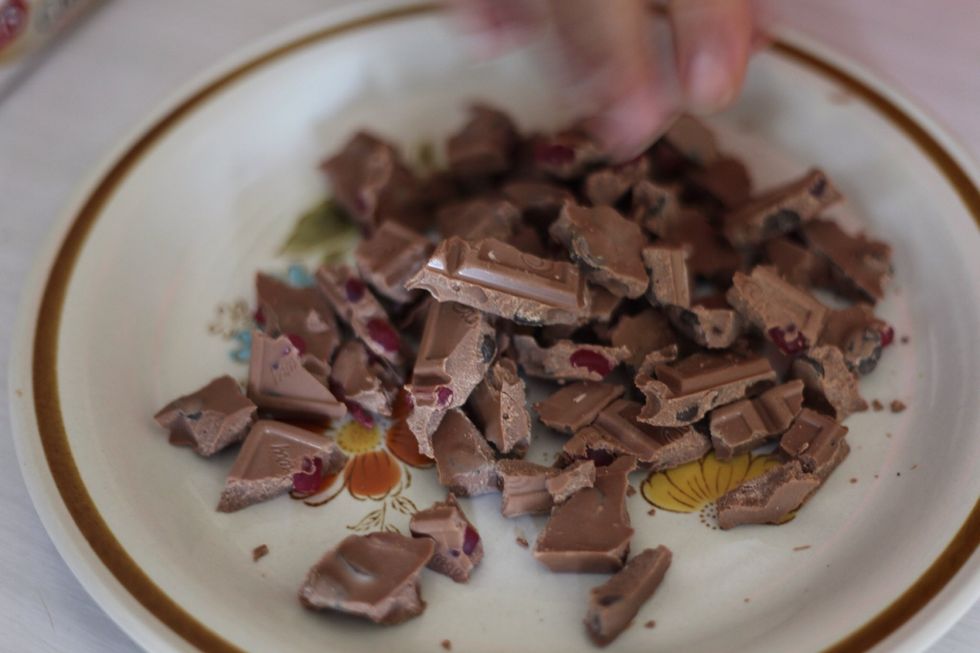 Get a large block of your favourite chocolate. We used a 250 gram block of Cadburys Black Forest. Break into chunks. Well if calculate the pieces that accidentally went missing .... Never mind.. Lol.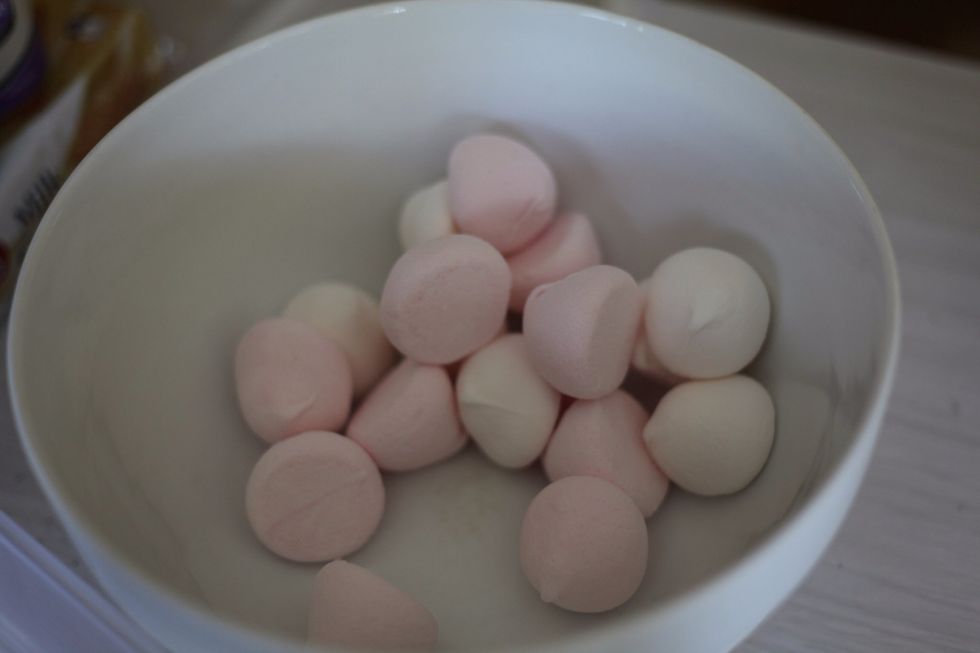 Ok I said small marshmallows right? Lol. When you send your 70 year old, NON English speaking Mother to buy marshmallows make sure you explain first. So add your marshmallows to your mixing bowl.
Add the crushed walnuts to the "small" marshmallows.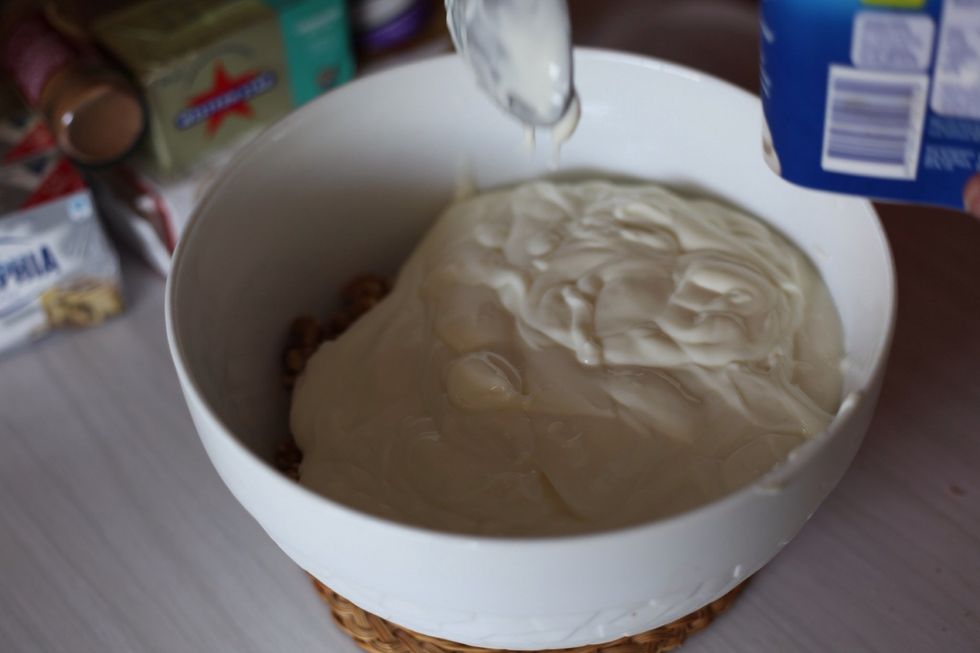 Add 1 kg of vanilla yoghurt.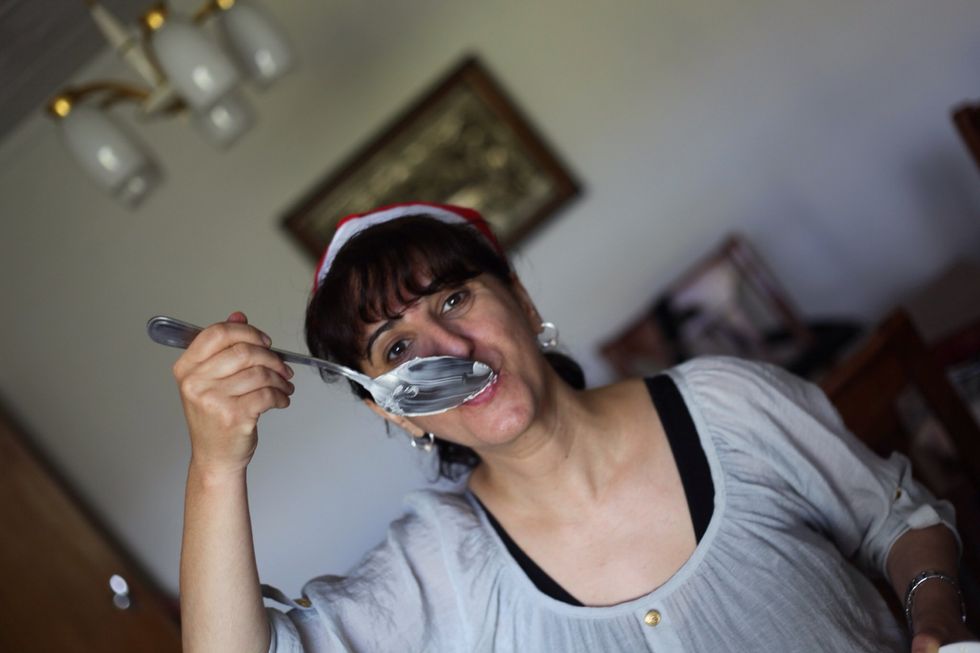 Don't be shy Salma (My sister). My sister is always like this. She's always in at least one of my pics and videos. Either sticking her finger in, stealing a spoonful or just trying "one" bite. ...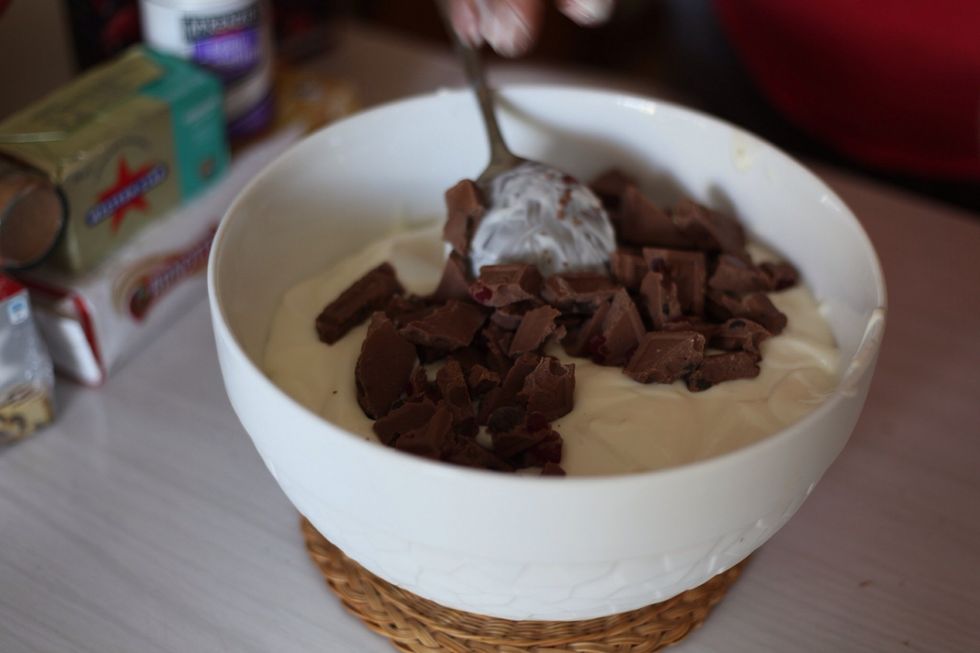 Different spoon I promise! Lol. Add the chocolate chunks.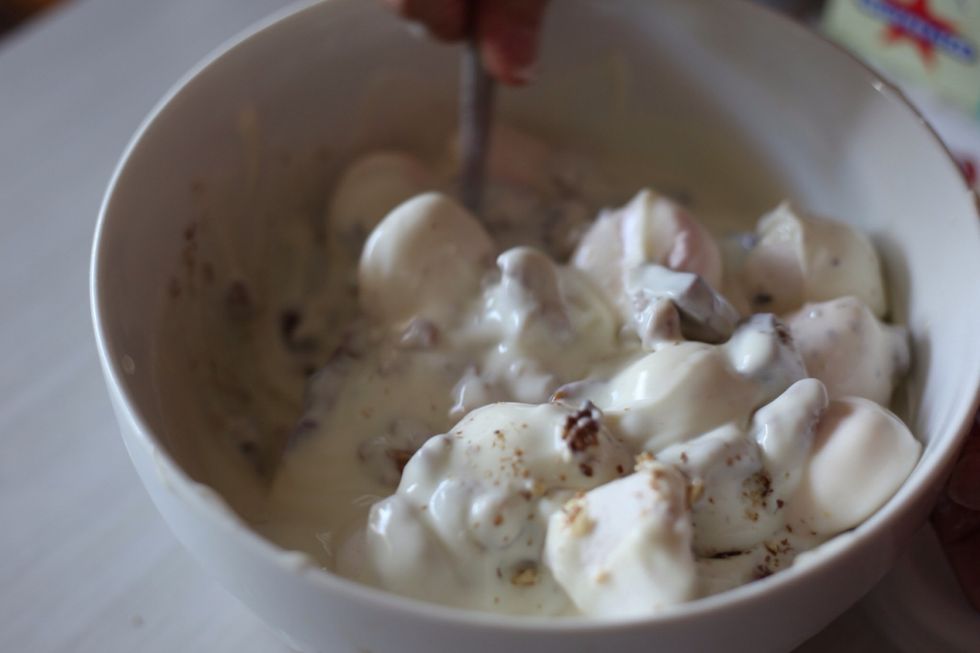 Stir it all in gently. Fold the ingredients. Please don't stir them rough. This is one of our more gentle dishes hahaha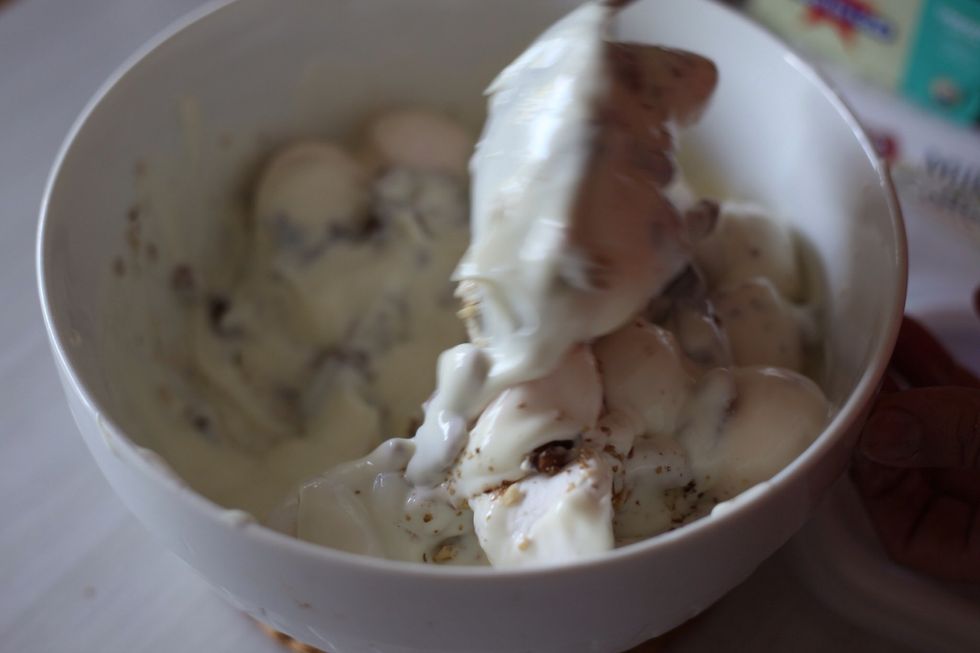 Fold and turn and turn and fold. You get the idea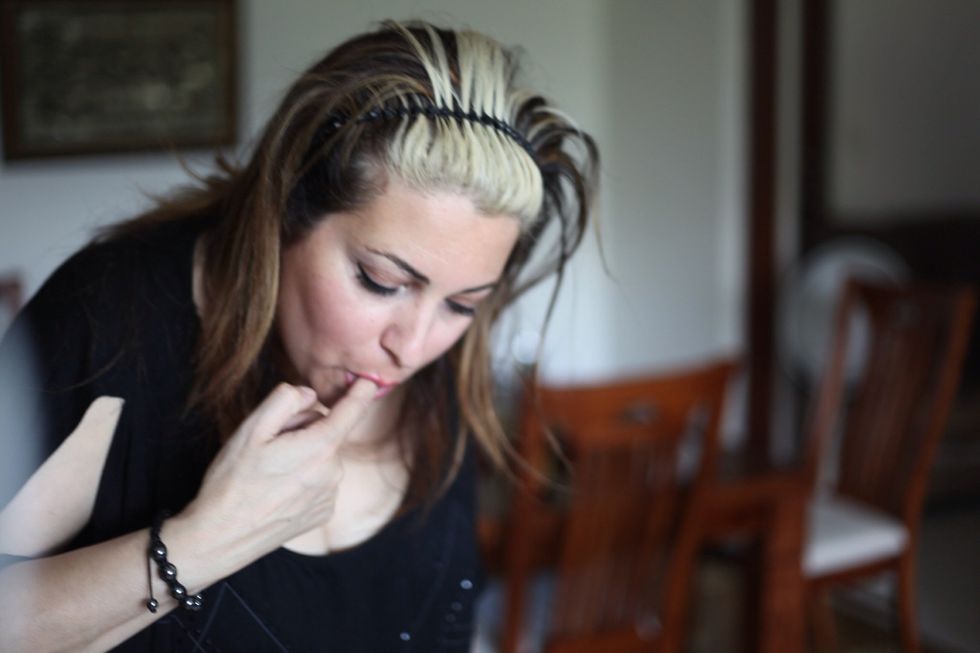 Busted!!! Meet Mary, Dumia's stunning daughter. Stunning by beauty and grace? Ok beauty yes, grace and poise no. We have proof!! Hahahahaha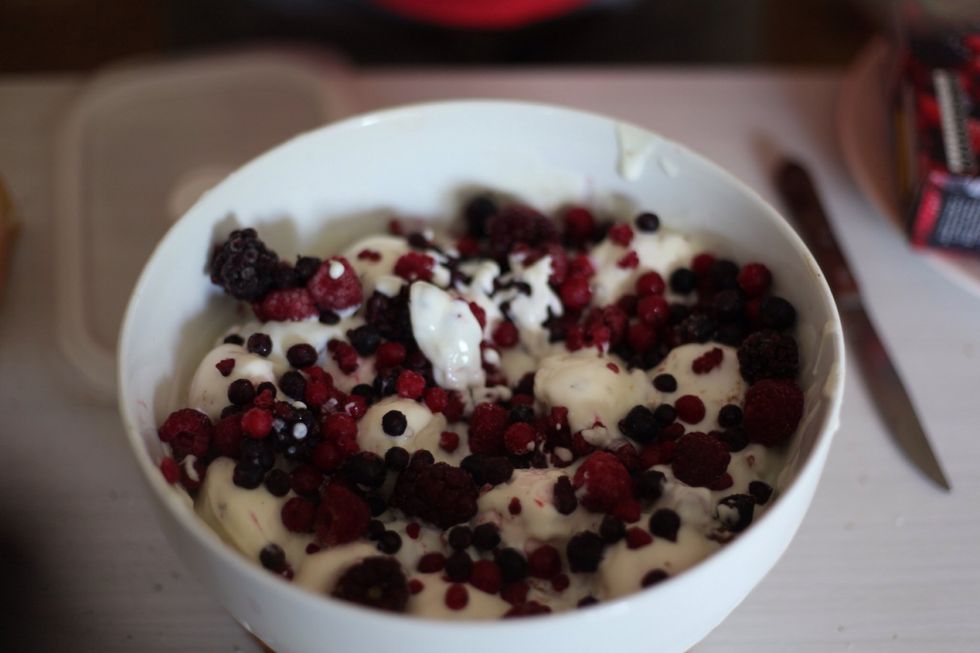 Add just a small handful of berries all around on top of the yoghurt. Now you might want to dig in right now, but please resist. We're not done yet... Almost ;)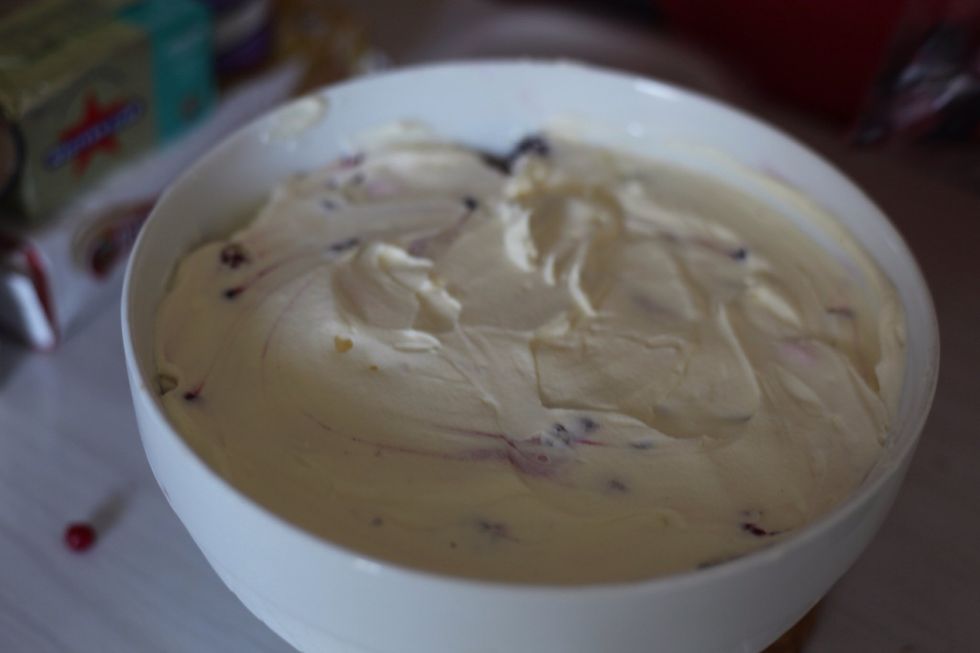 Grab the cream out of the fridge and cover the berries completely.
Now decorate with the balance of the berries. Plop...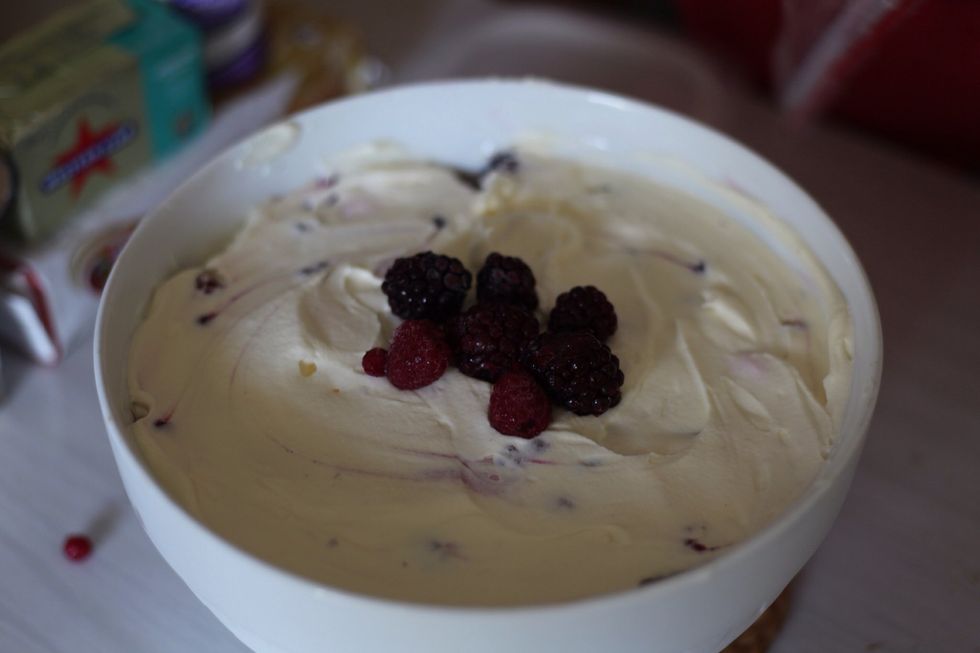 Plop... Plop.... Plop... I don't know why, but this is the sound that came to my head when I saw Dumia dropping the berries onto this dish.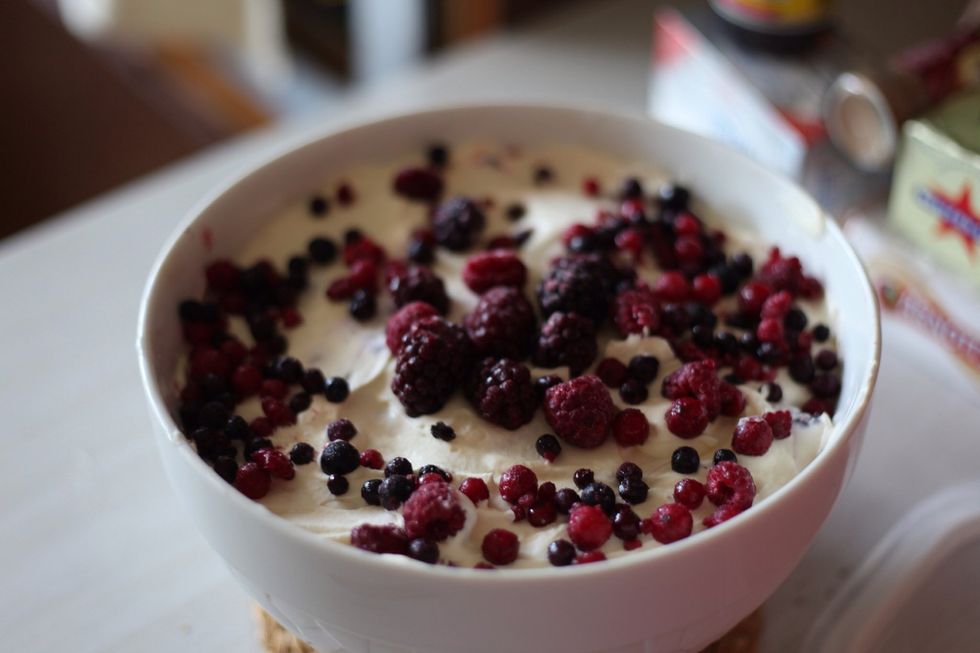 So we should be looking something like this right? Awesome!! You can serve immediately or put it in the fridge for 30 minutes. Or you can try the new iPhone 6 .....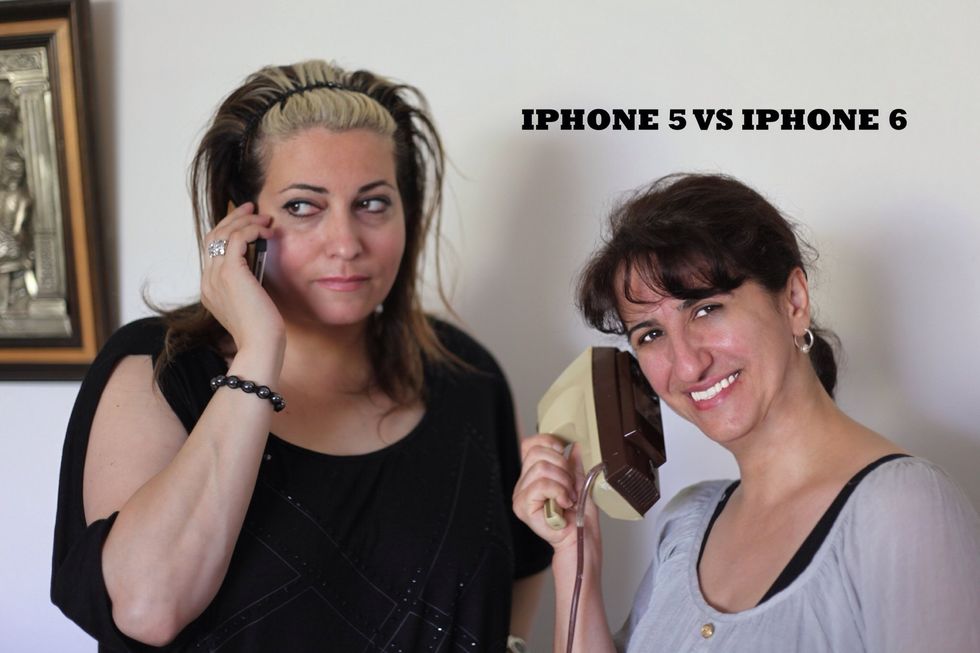 Oh please!!! iPhone 5?? That's so outdated, try the new iPhone 6 by Salma. Never runs out of battery!!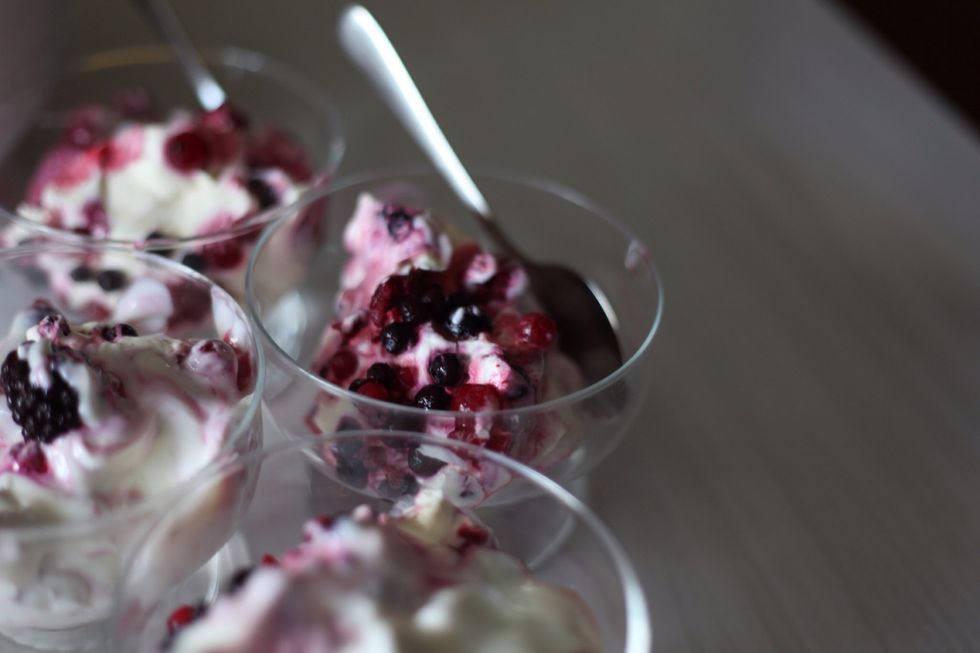 Serve and eat. For those who are celebrating a white Christmas, add half a cup of sweet Sherry liqueur or any berry flavoured liqueur. Sit by the fire and enjoy, while singing...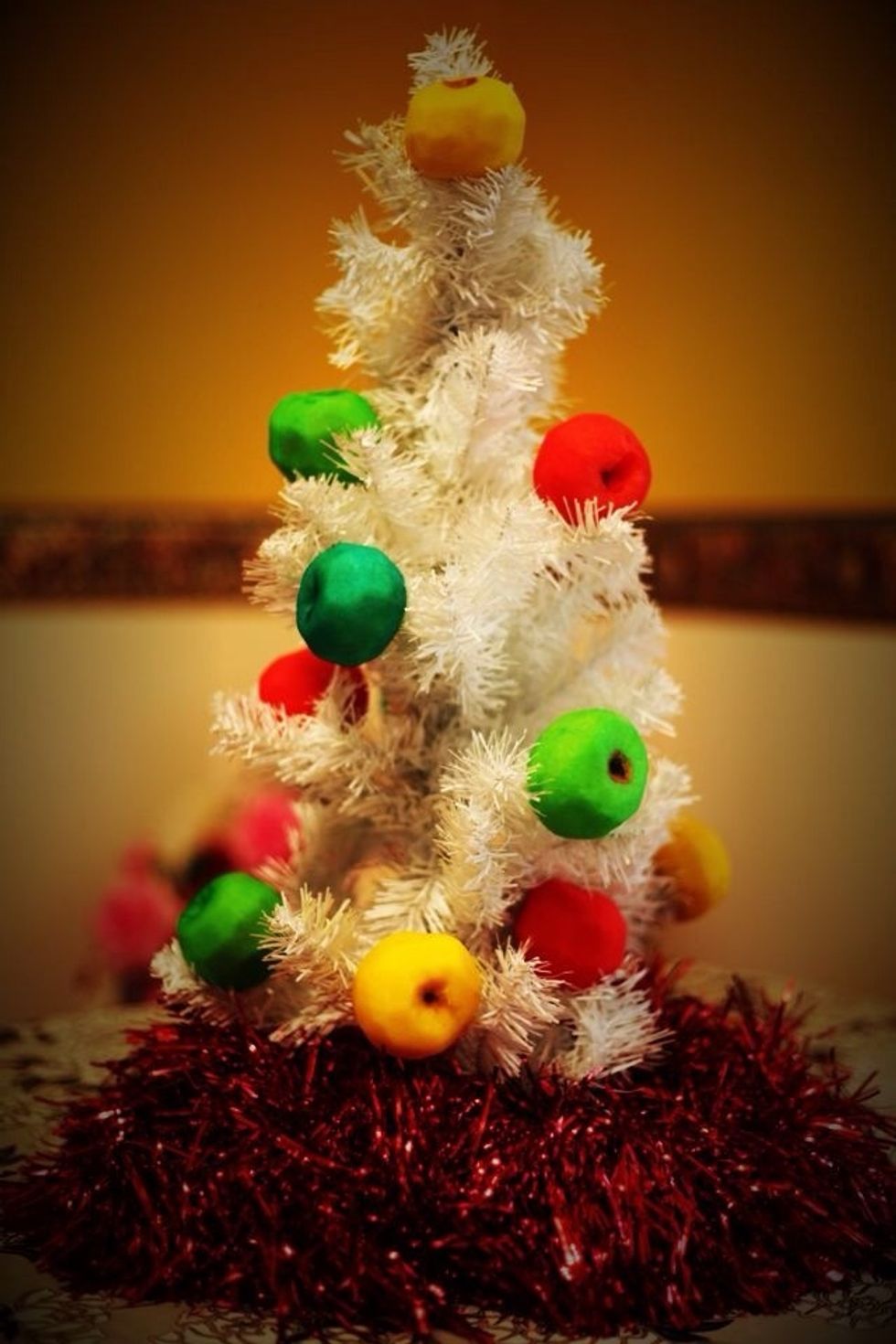 Oh Christmas tree, oh Christmas tree.... Sorry I don't know the rest of the words and besides, this is an apple tree oh apple tree... More Christmas joy to come :)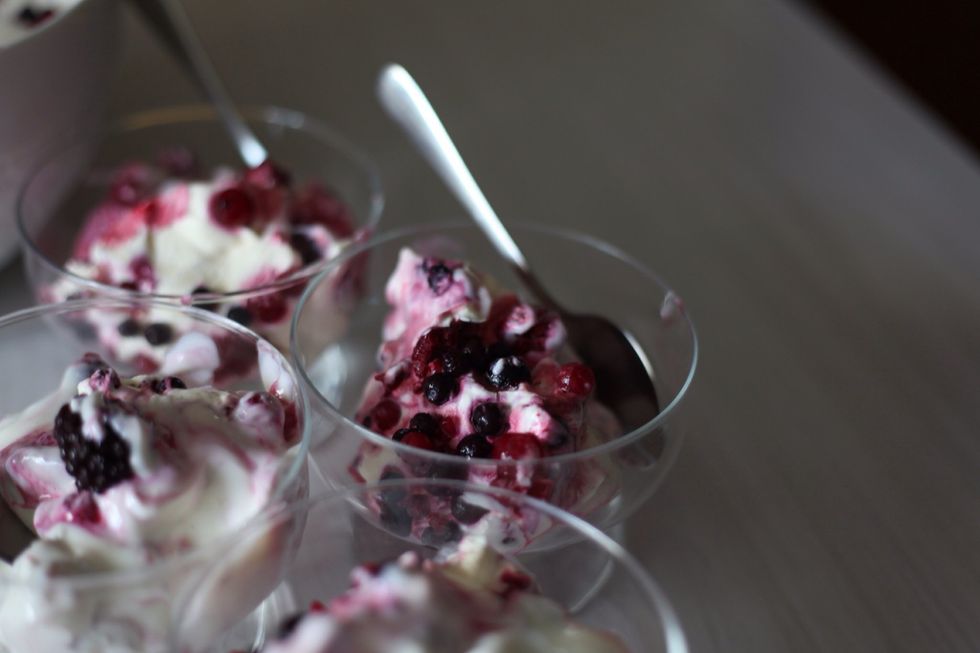 Enjoy sweet and fresh Christmas Ambrosia by Michel Daher and special guest Dumia. Thanks again and with love, you're cooking with Micho. Big hugs from Perth Hills.
1.0kg Vanilla yoghurt
300.0ml Whipping cream
150.0g Small marshmallows
350.0g Fresh / frozen berries
1.0 Block of your favourite chocolate
2.0Tbsp Vanilla Essence
120.0g Walnuts
Michel Daher
Micho here. Amateur experimental chef and lover of food. Thanks for all your support. Join my Food Journey www.naturallygoodfood.com