This was trial run. Turned out alright, though the sauce could use more. I made a second batch bake in homemade salsa with rice poured over it which turned out great! Might try with queso sauce next.
9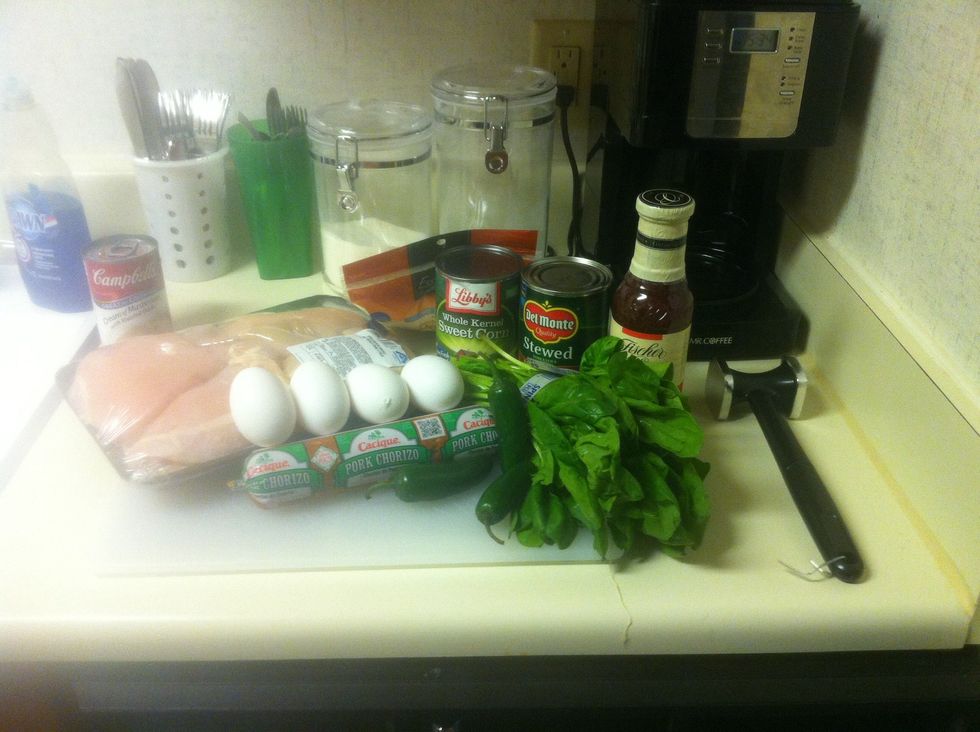 Most all of the ingredients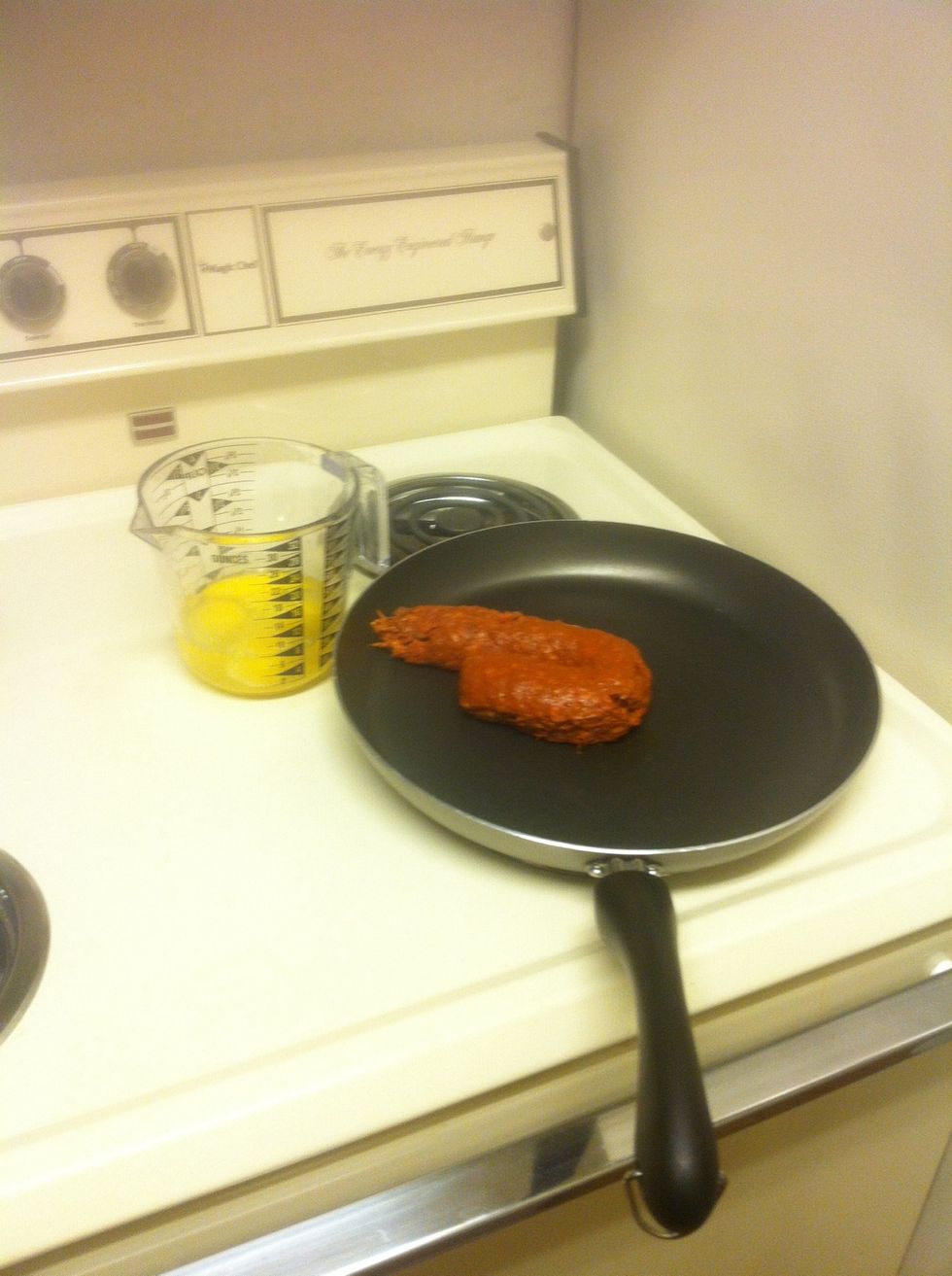 Plop the chorizo in a skillet and begin cooking on medium to high heat. (Looks like poop...). Have 4 eggs cracked and scrambled on standby.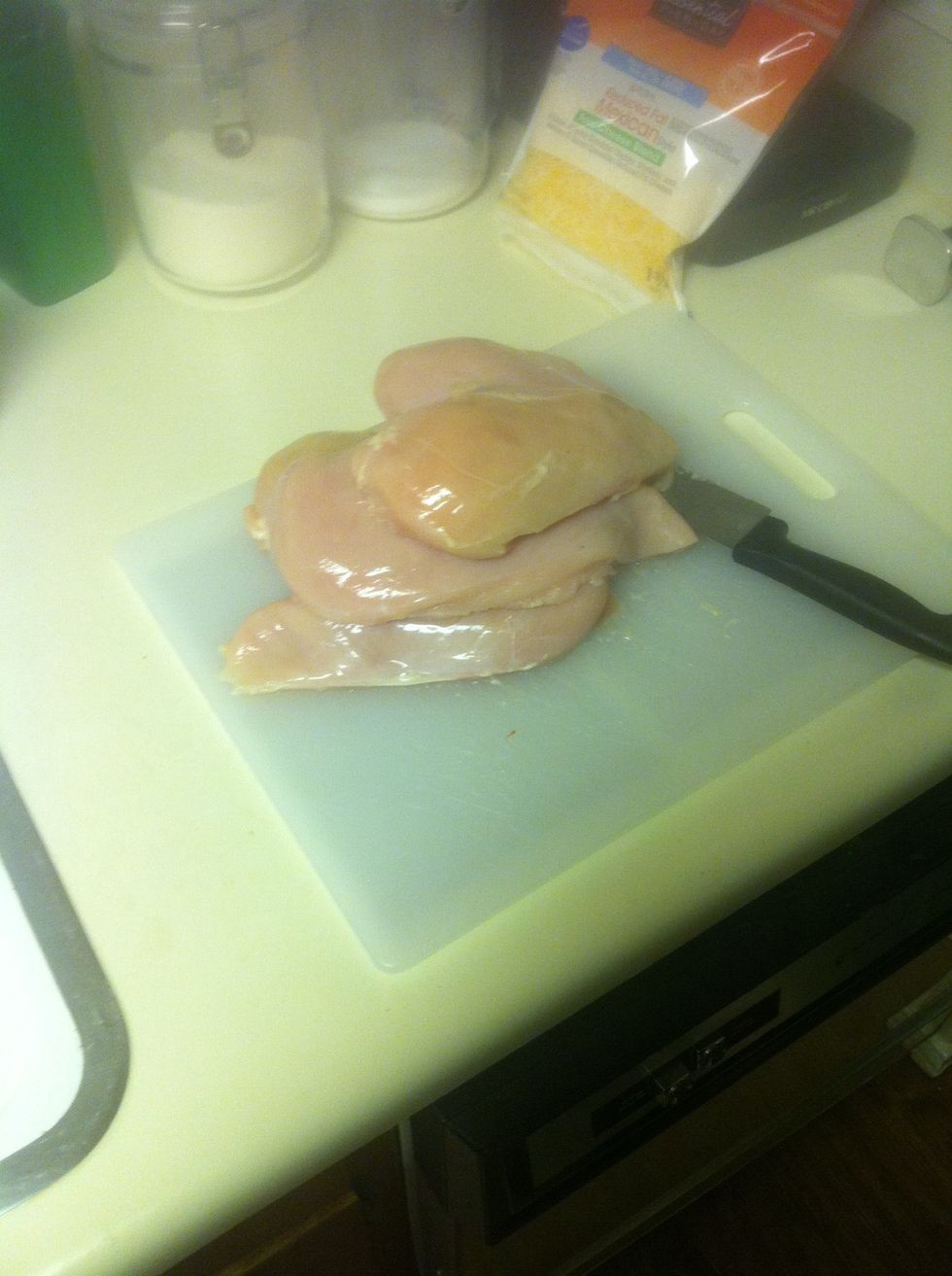 While chorizo is cooking, prepare chicken. (1) clean extensively; (2) trim fat off.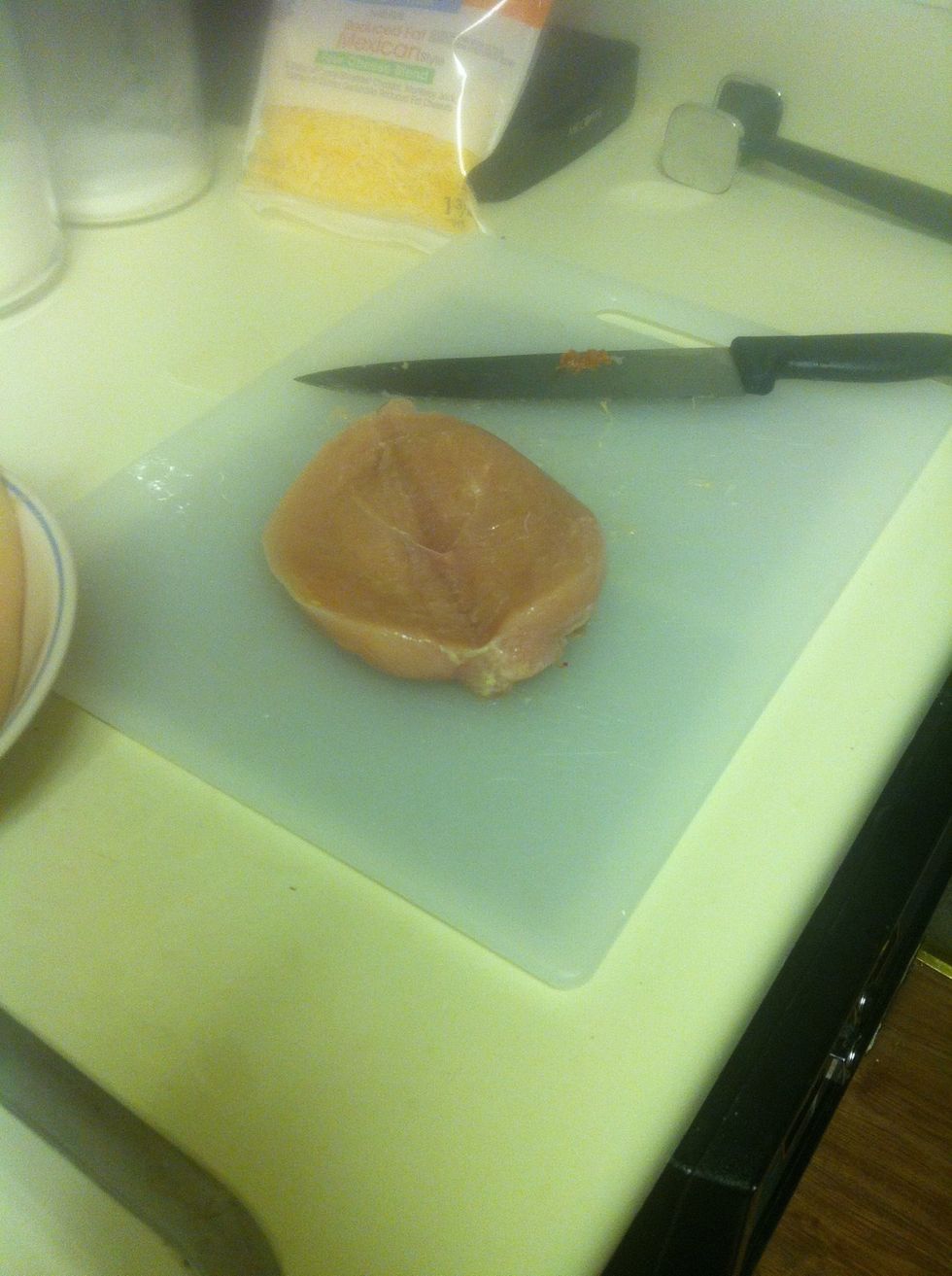 Butterfly each piece like so.
Take a tenderizer to each piece, but only beat in the center of the breast. (Notice I leave a little edge around the outside of breast so as to create a cavity for stuffing)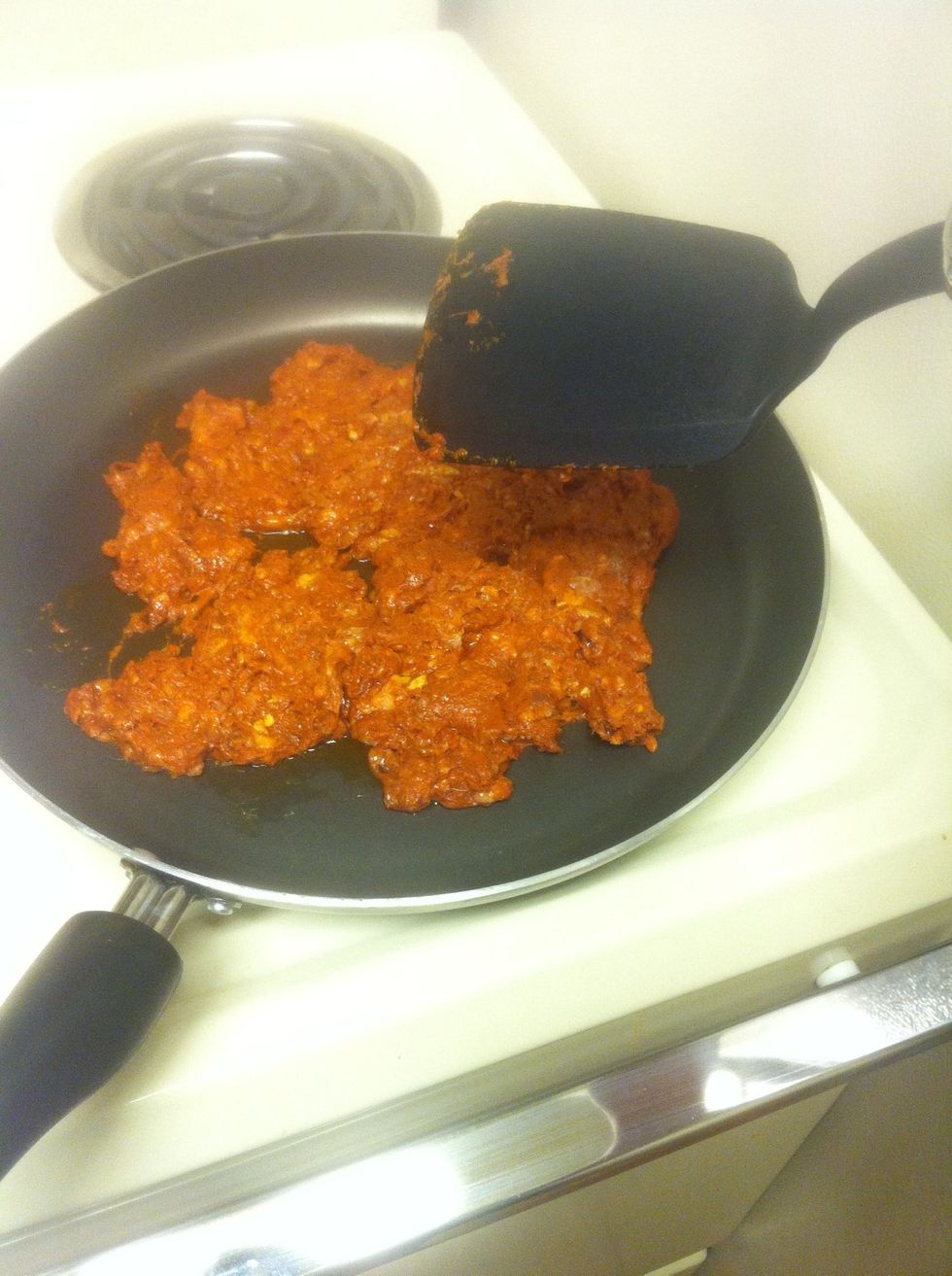 Once your chorizo is getting good and cooked, add some eggs. Sorry, no pic of eggs & chorizo. Be sure to pour eggs over all meat. Don't over scramble. Make it omelet like.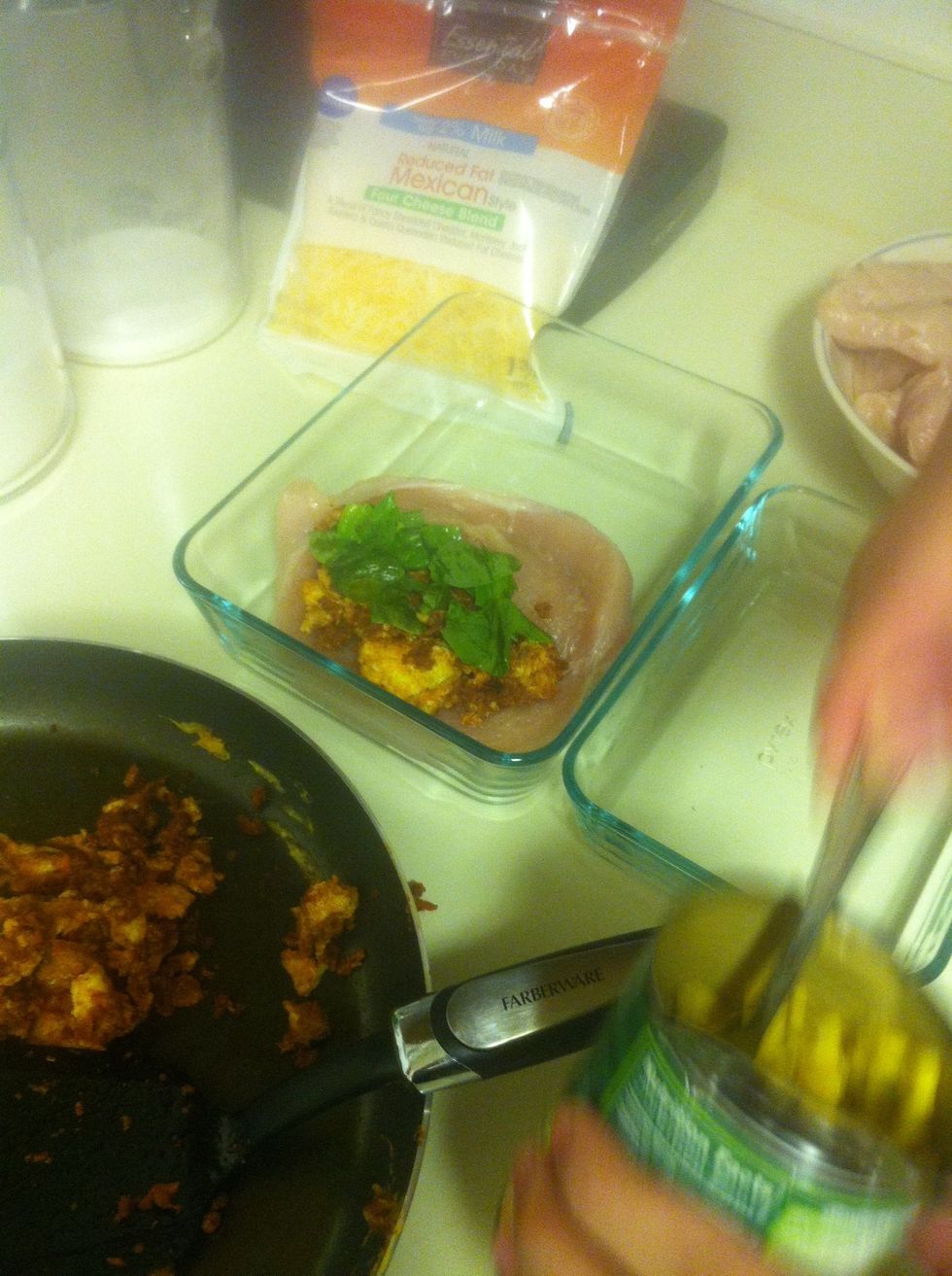 Time to stuff. In a casserole dish (mine was too small) place prepared chicken, stuff w/ chorizo and eggs, a spoonful of sweet canned corn, some fresh spinach leaves, and a little shredded cheese.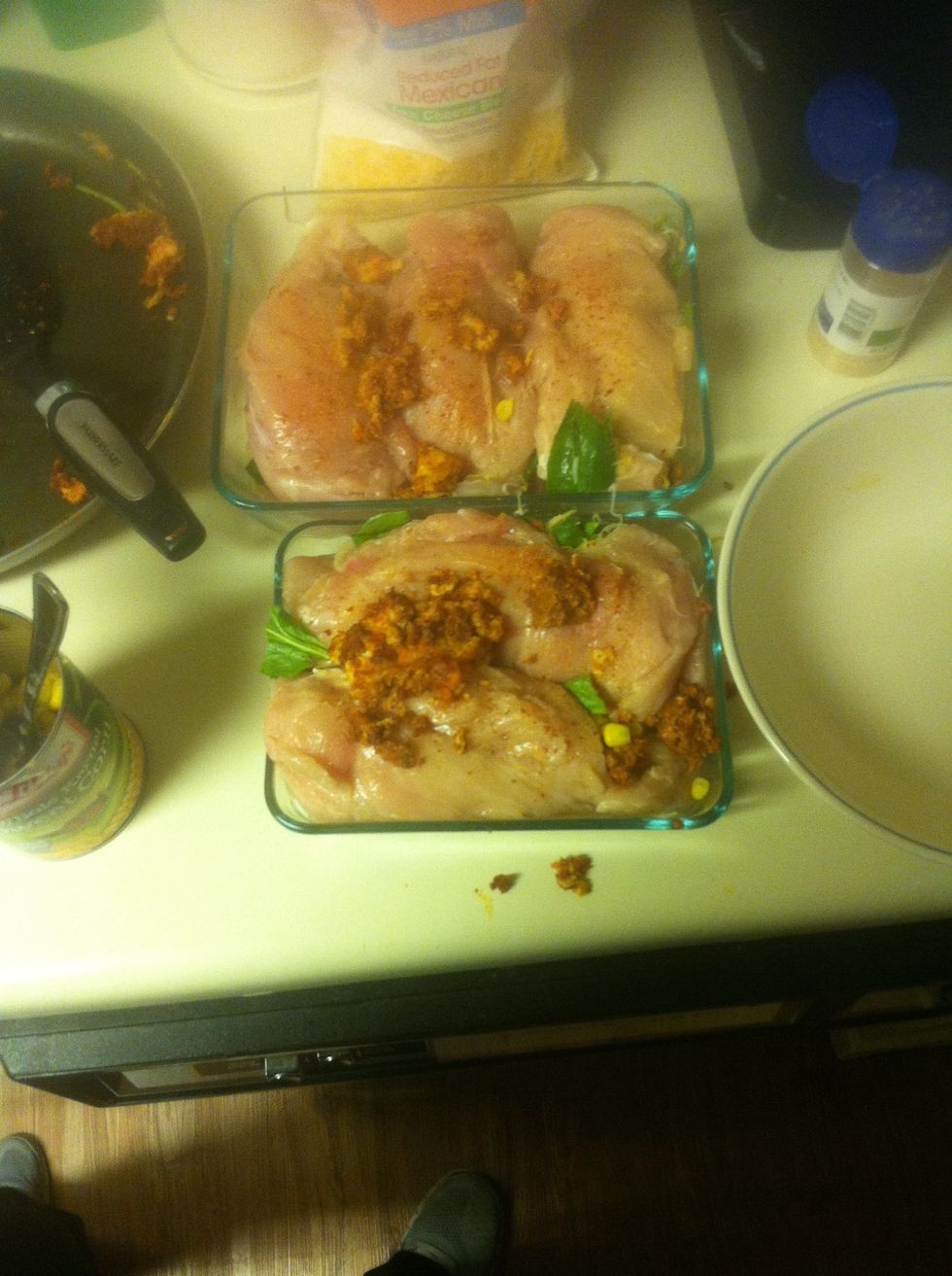 Had to squeeze into two dishes. I actually tried using a different sauce for the smaller dish and poured my homemade salsa over it. Turned out just as good if not better.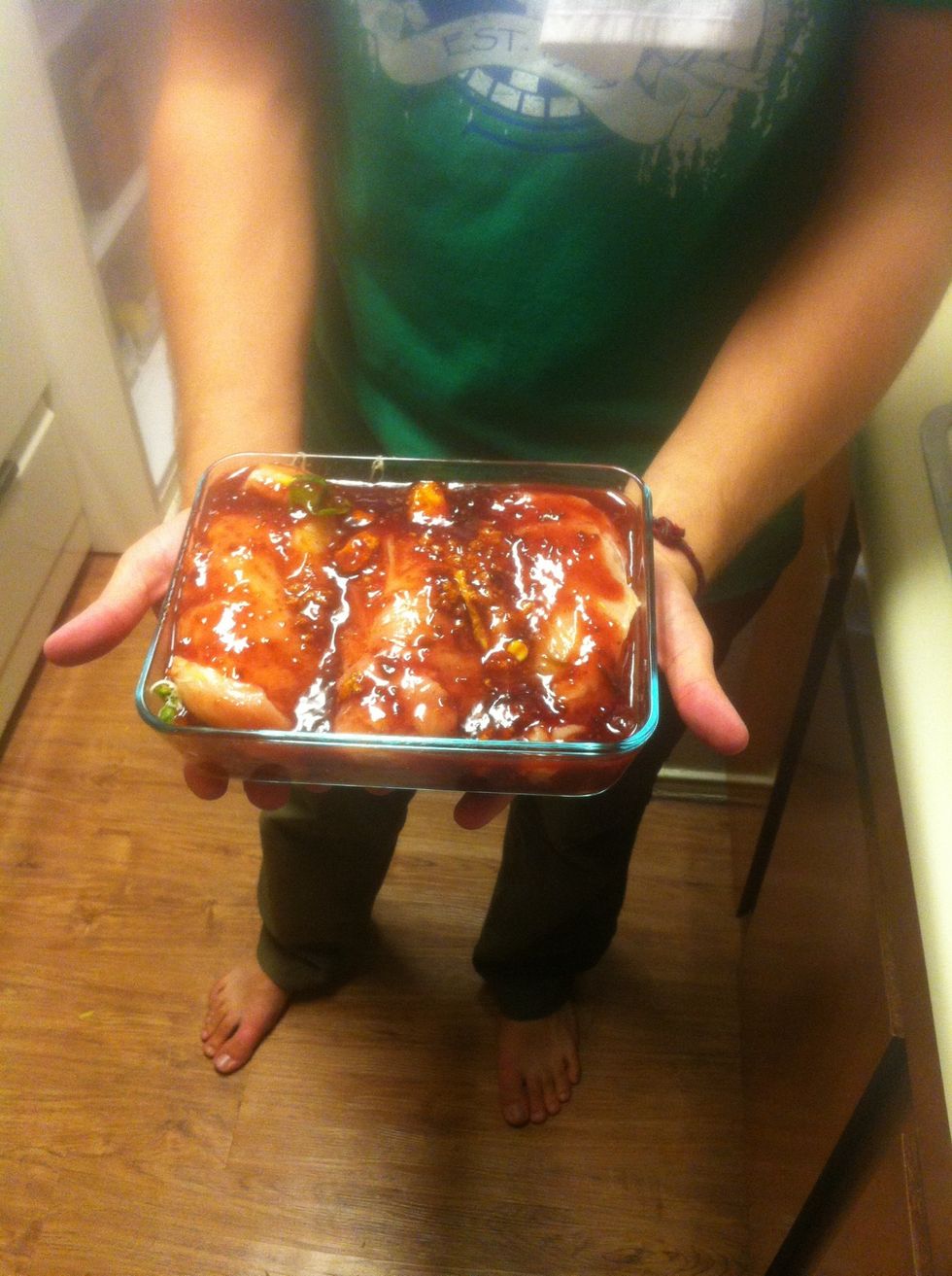 Pour chipotle raspberry sauce over chicken. Be sure to let it seep underneath and cover chicken well. Place in oven and cook on 400 for about 45-1hr or until meat is cooked through and through.
The finish product. We served with packaged instant spanish rice and some refried beans (not shown). Feel free to mix it up, try something new and please let me know how you improve upon this recipe!
Boneless chicken (breast or cutlets)
1 tube of chorizo
4 eggs
Fresh spinach
1 can sweet whole kernel corn
Shredded cheese (optional)
Chipotle Raspberry Sauce
See my "salsa" how to if using salsa v. CRS