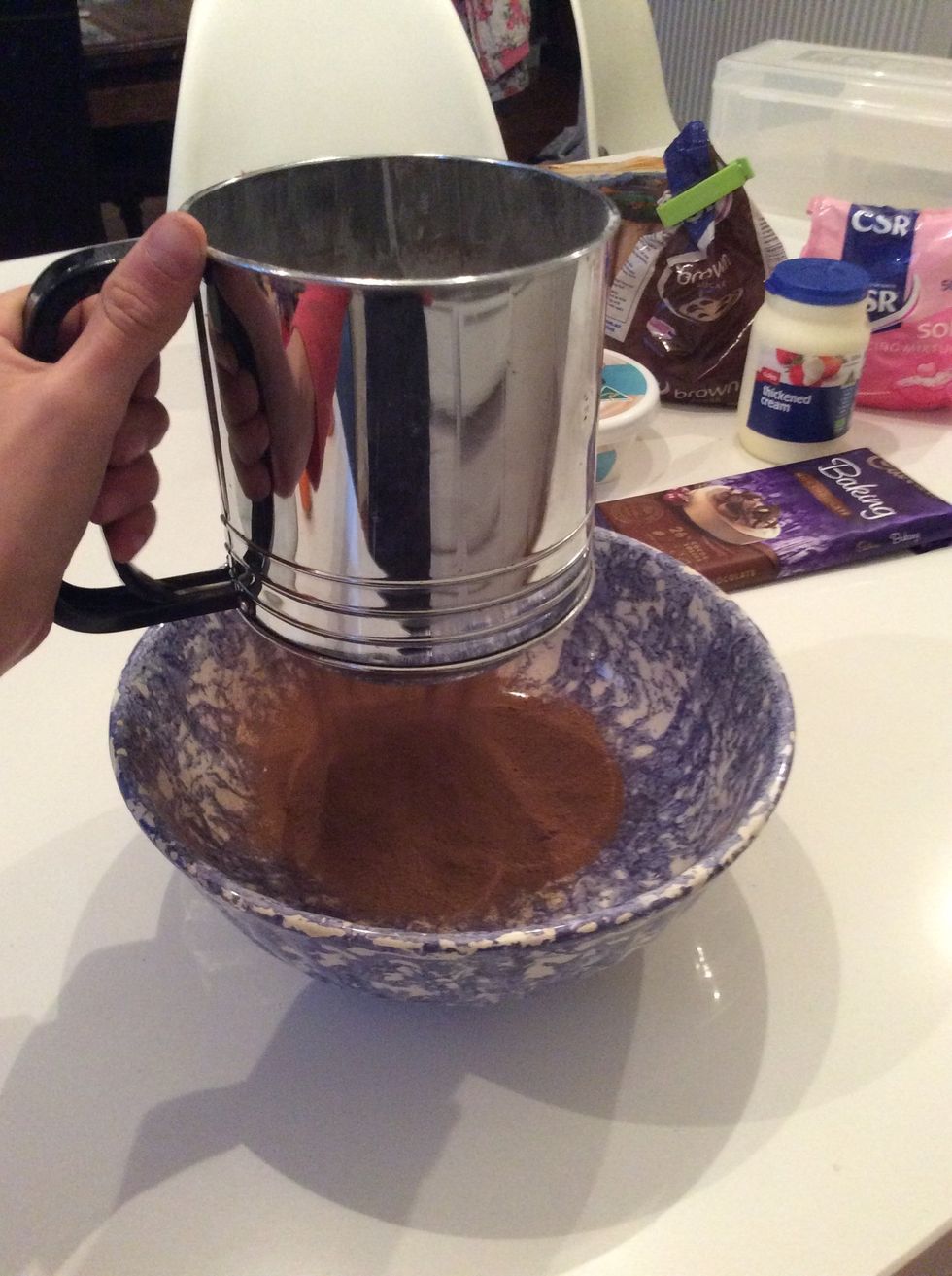 Sift cocoa and cinnamon into a shallow bowl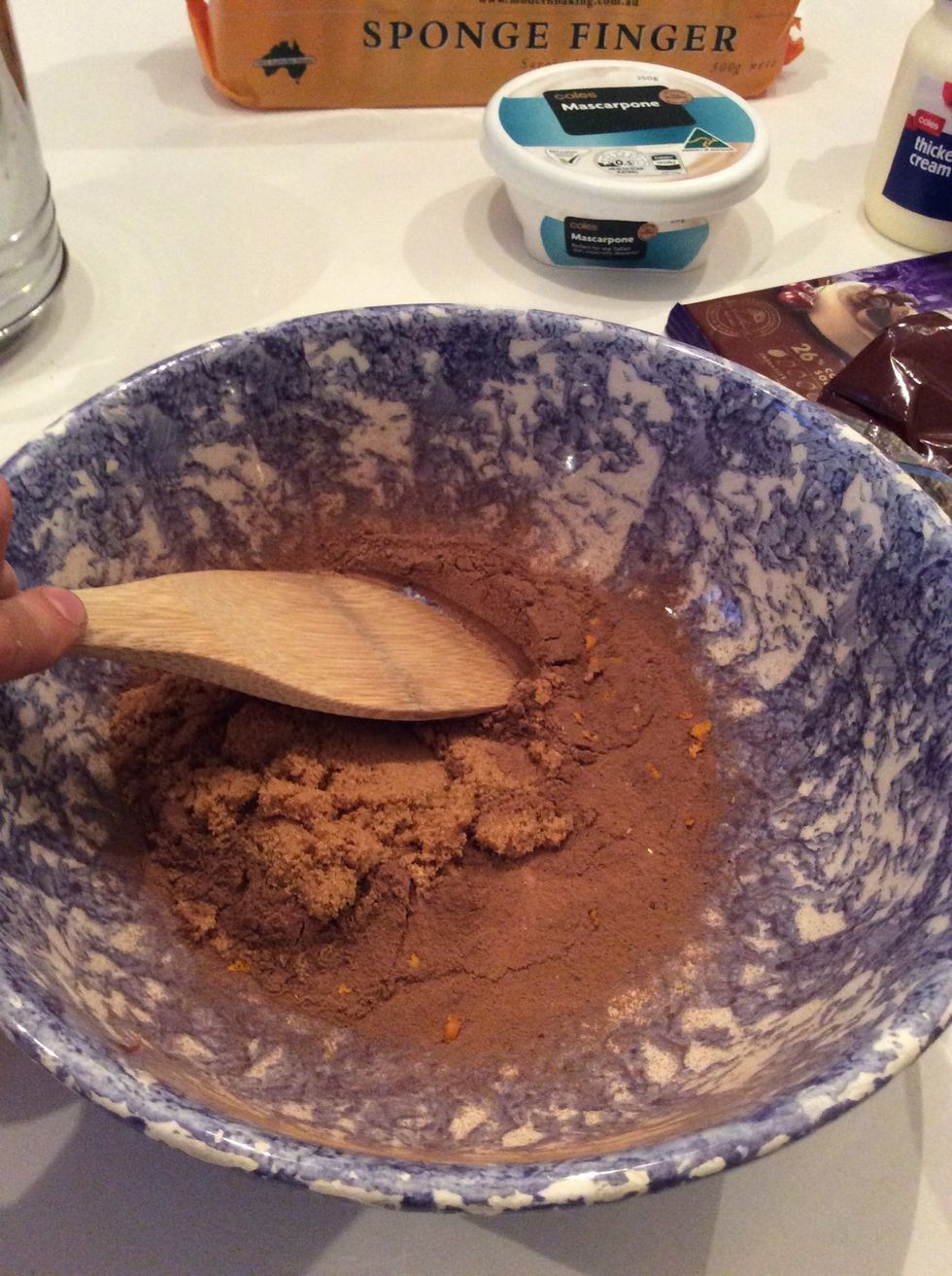 Stir orange zest and brown sugar and, using the back of the spoon, break up any lumps.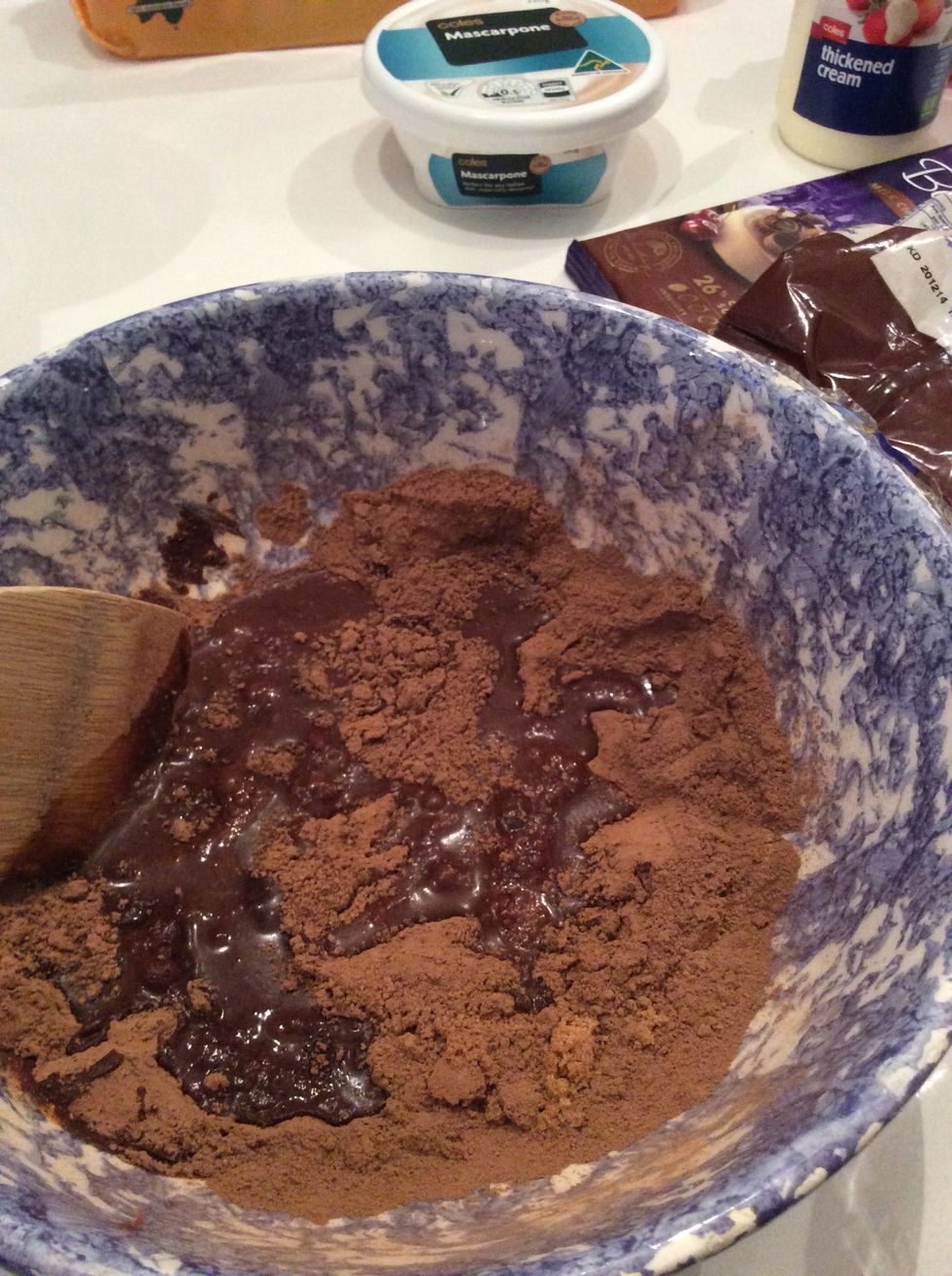 Carefully pour 60ml (1/4 cup) hot water and stir to remove any lumps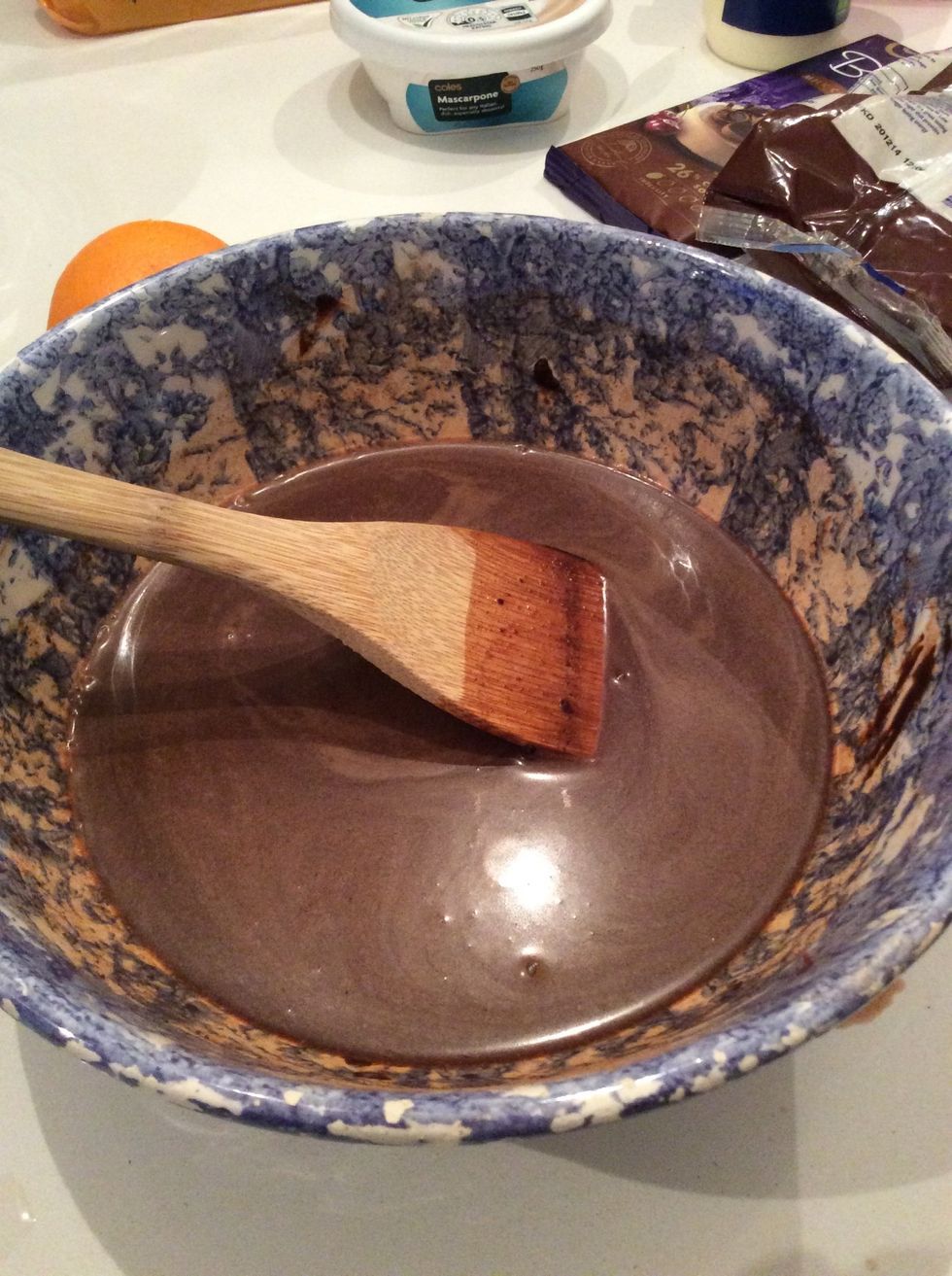 Them gradually stir in 180ml (3/4 cup) hot water, stirring until smooth. Stand for 10 minutes to allow mixture to cool.
Using an electric mixer, beat sifted icing sugar with cream on medium-high speed until soft peaks form.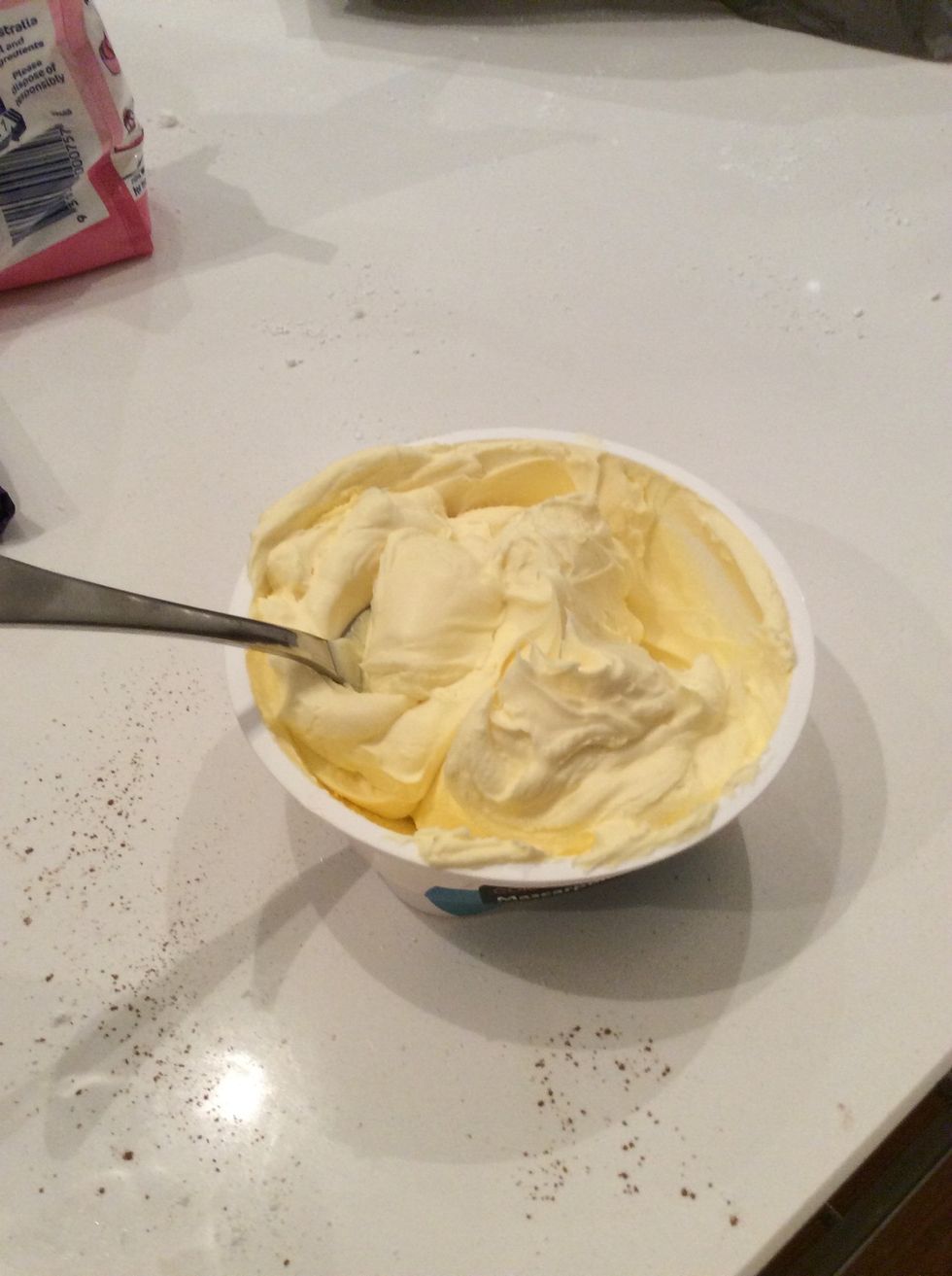 Stir mascarpone in its container to loosen it, then gently fold it into the cream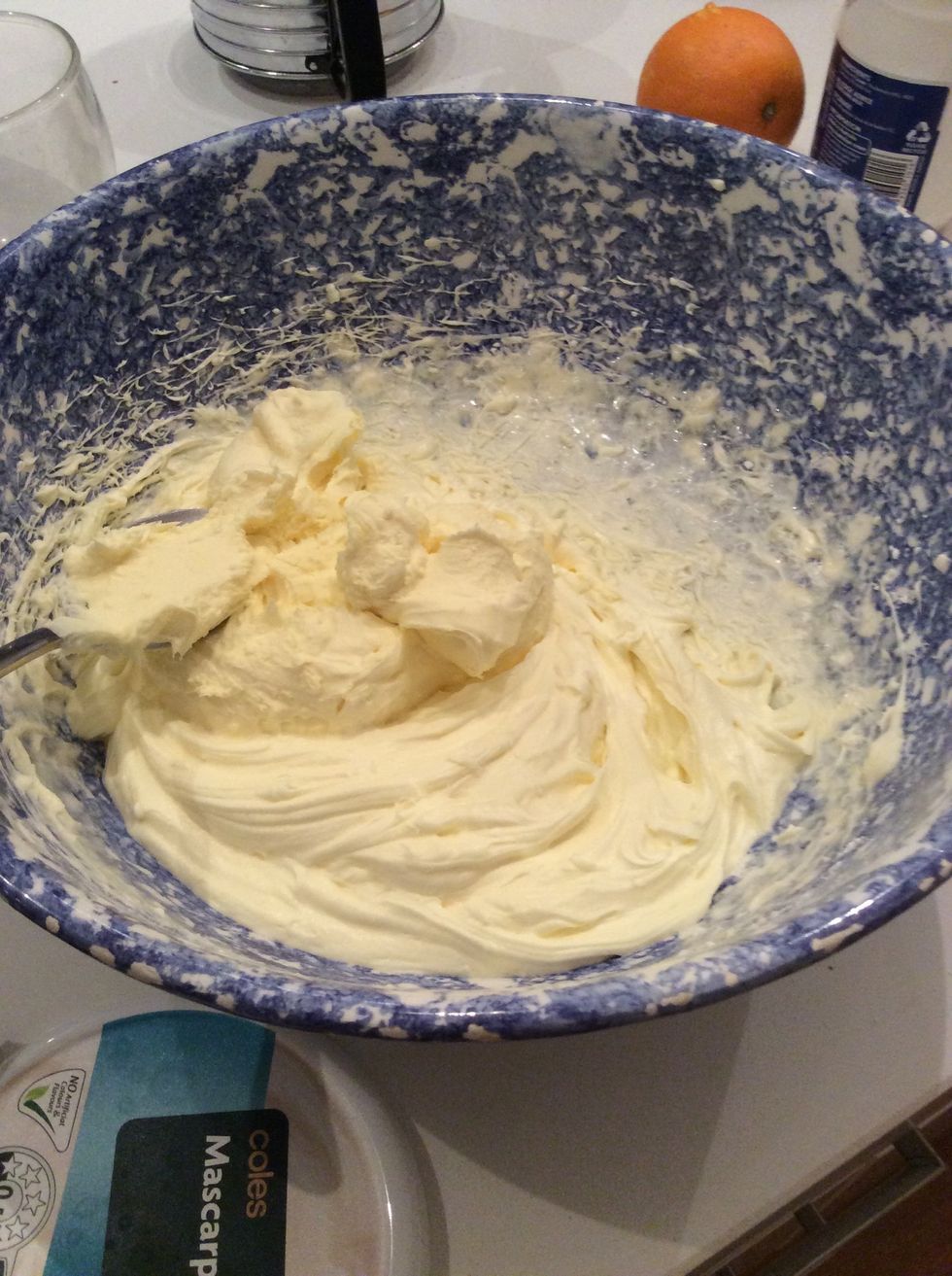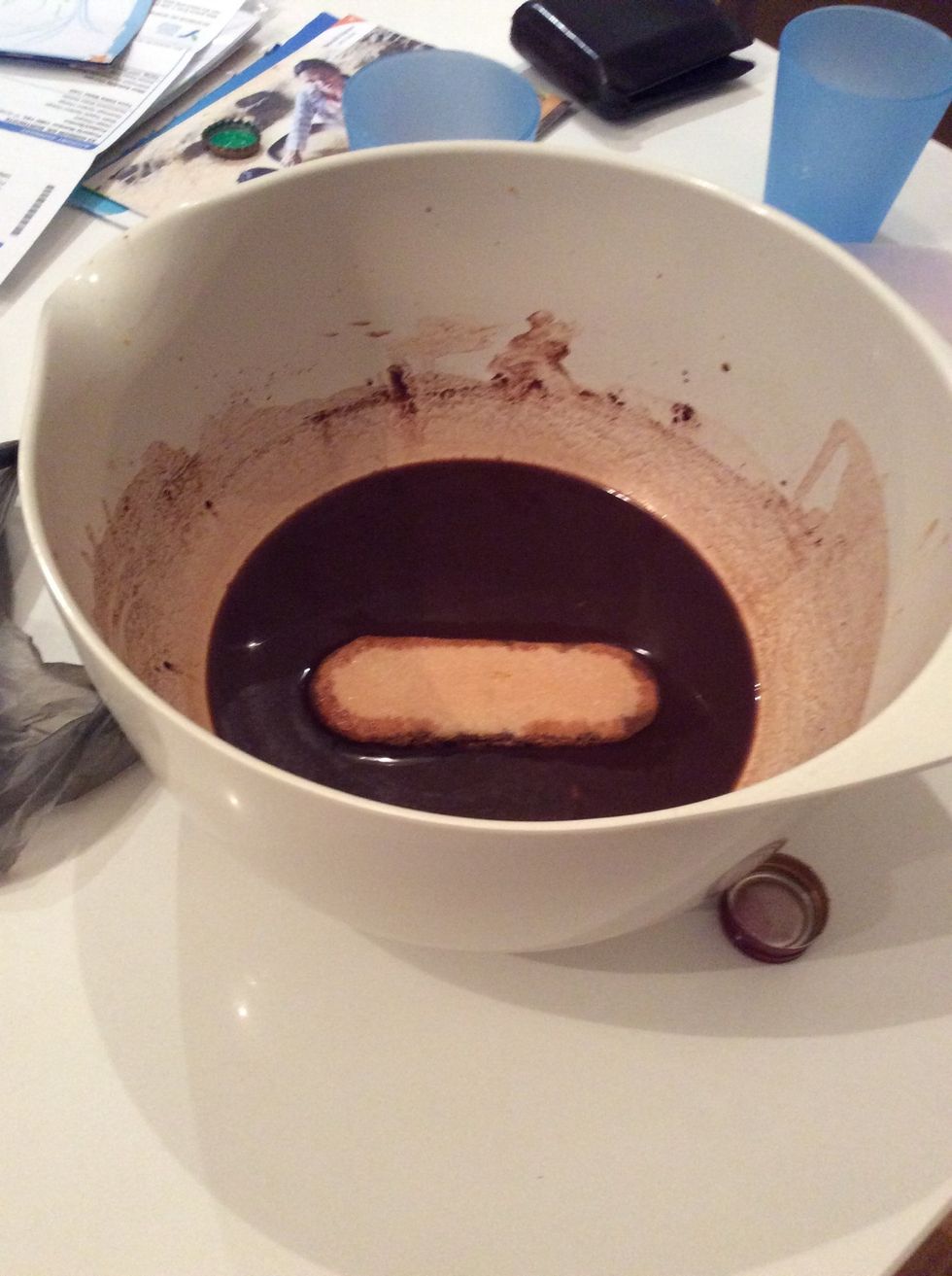 To assemble the tiramisu, dip 1 savoiardi biscuit into the cocoa mixture for 10 seconds to soften, then place in the base of a 1.5L (6-cup) capacity dish.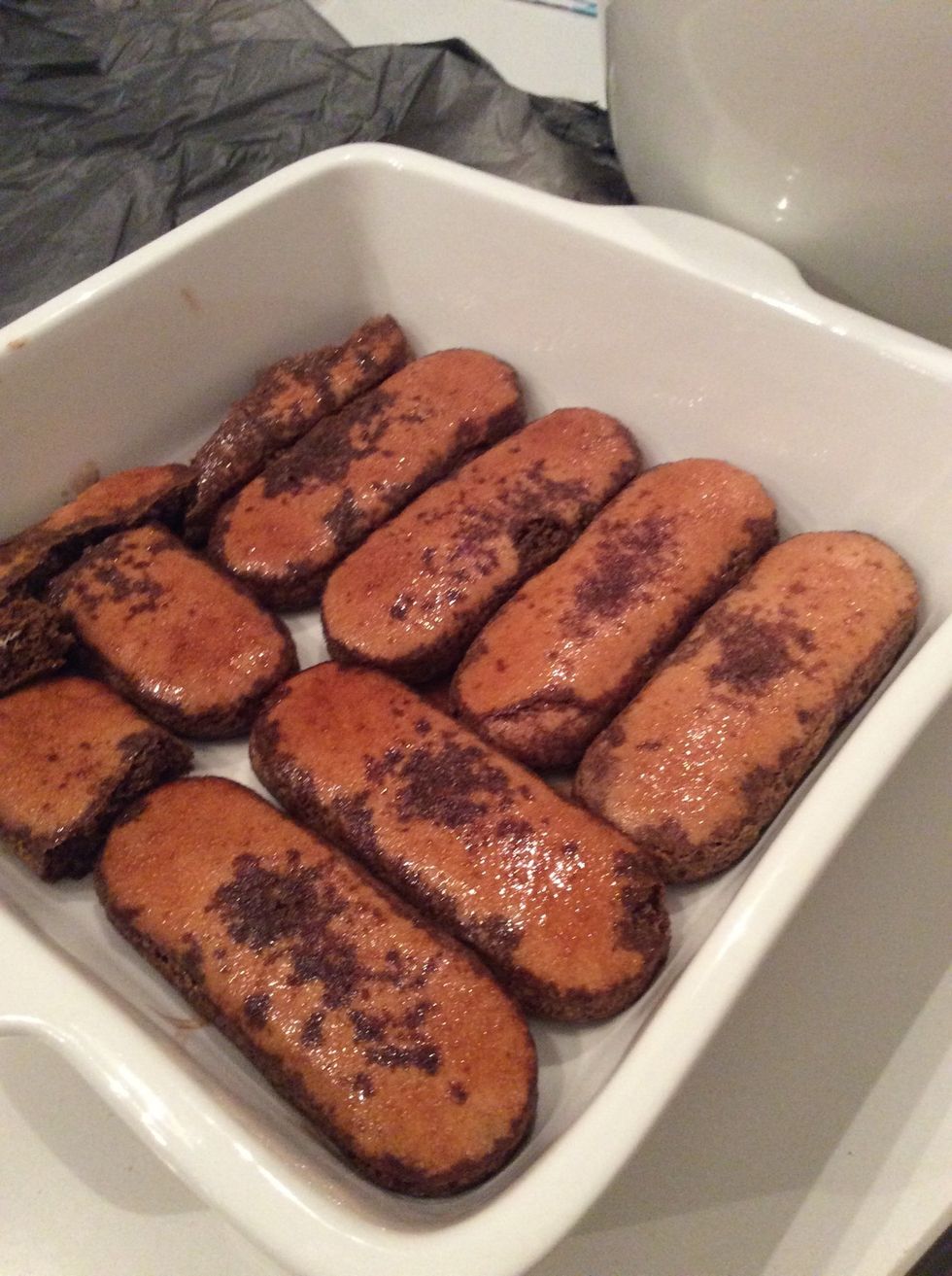 Repeat with a few more biscuits until the base is covered.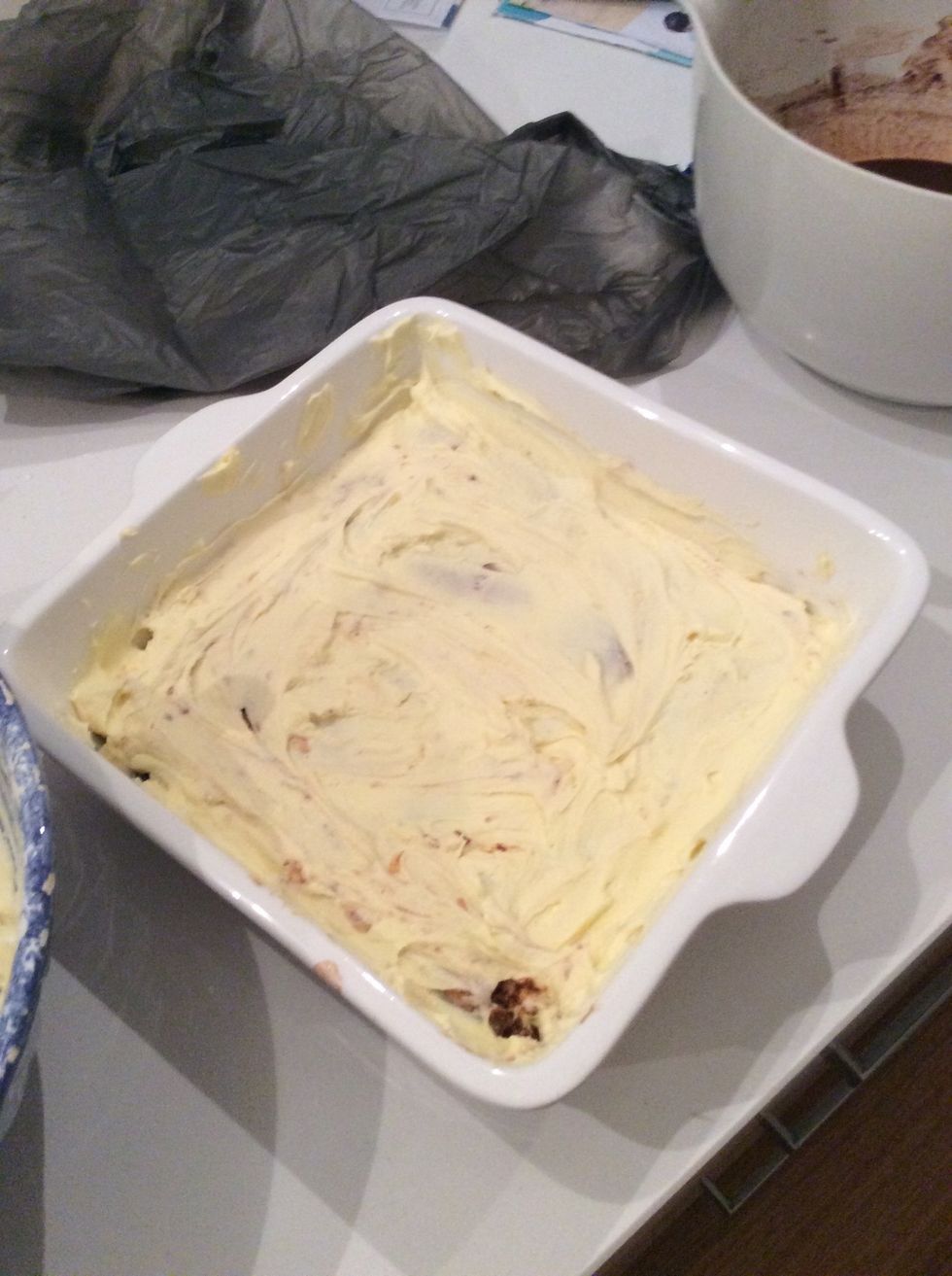 Spoon half the cream mixture over the biscuits and smooth the top.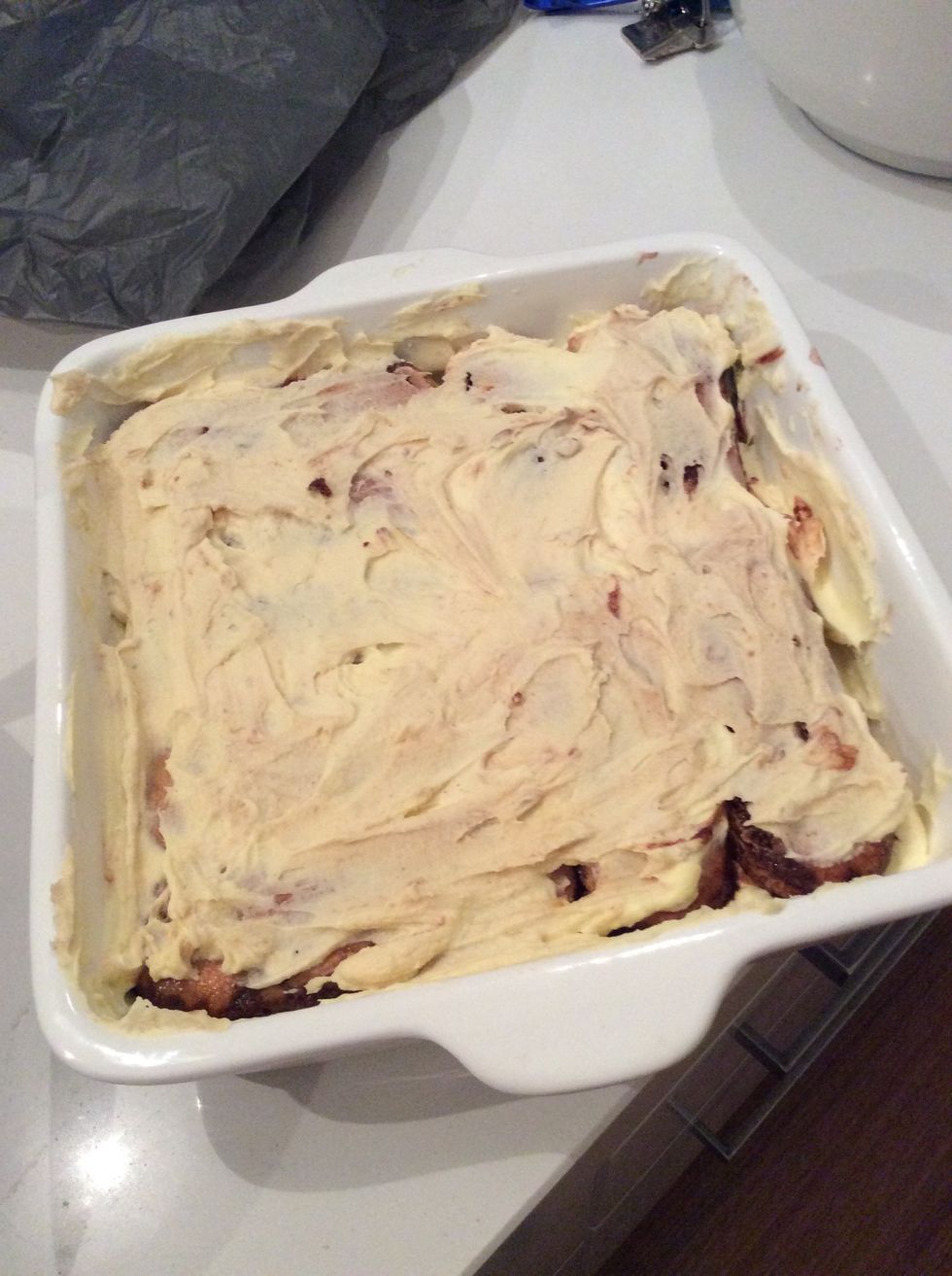 Dip remaining biscuits in cocoa mixture and form another layer on top of the cream. Top with remaining cream and, using thee back of a spoon, smooth the top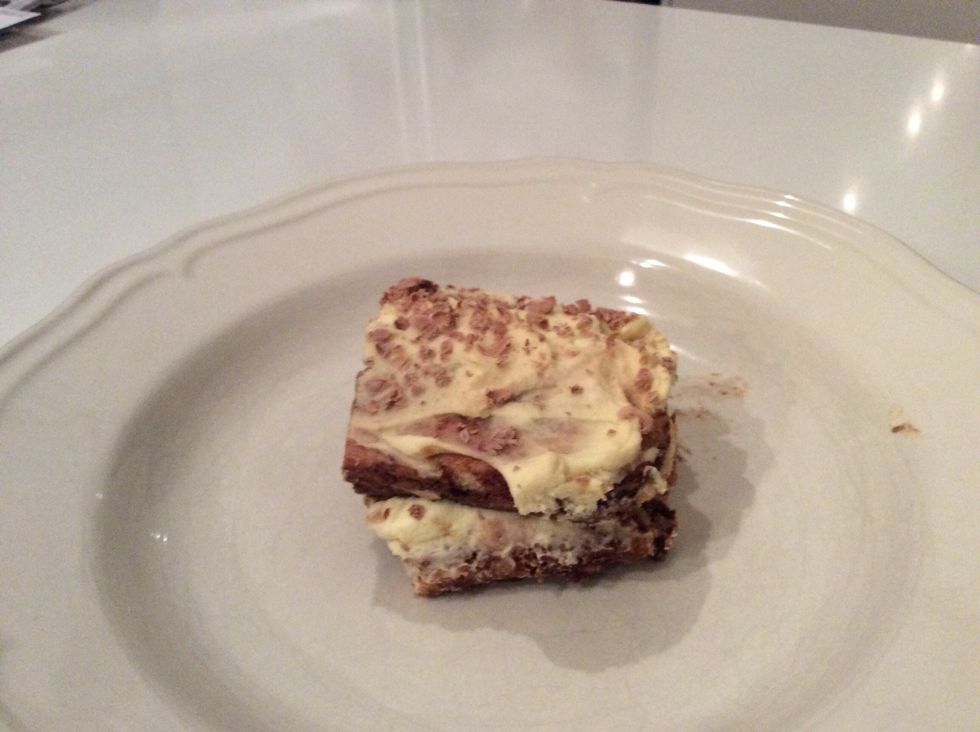 Sprinkle grated chocolate over the top, cover with plastic wrap and refrigerate for at least 3 hours, preferably overnight. slice into squares or spoon out onto plates to serve
35.0g cocoa
1/4tsp ground cinnamon
1/4tsp grated orange zest
1/4c brown sugar
1/4c icing sugar
200.0ml thickened cream
250.0g mascarpone
150.0g (about 12) savoiardi biscuits
Grated dark chocolate to serve