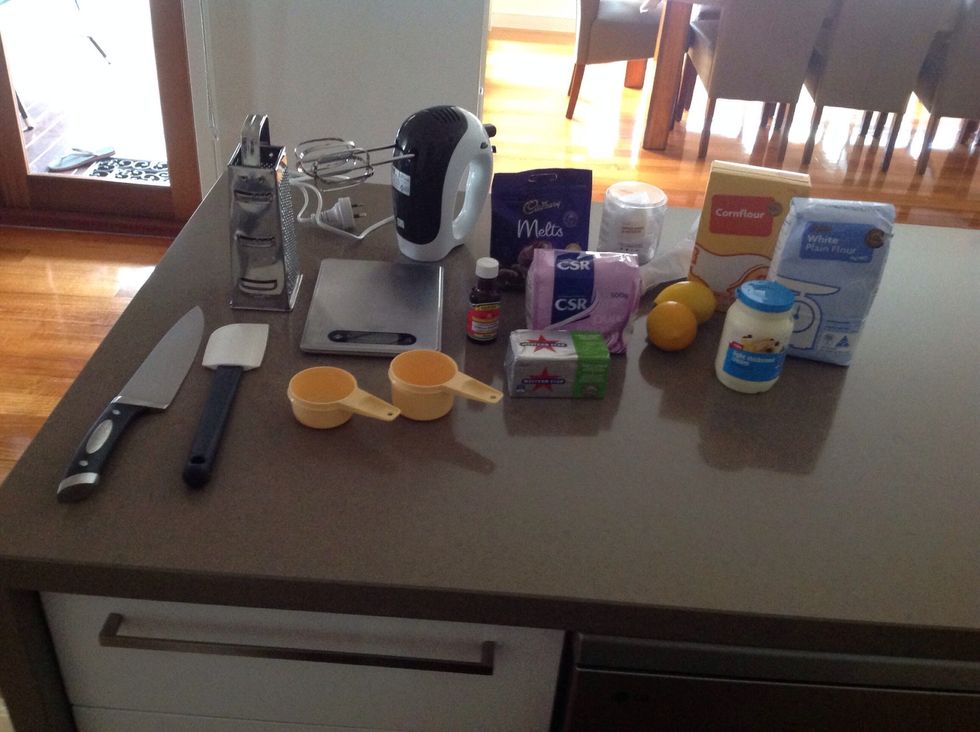 Here are your ingredients and utensils
Preheat the oven to 180 degrees and grease a huge baking tray with baking paper.
Measure the flours, icing sugar and butter using the kitchen scale. Then beat the butter and icing sugar until light and creamy.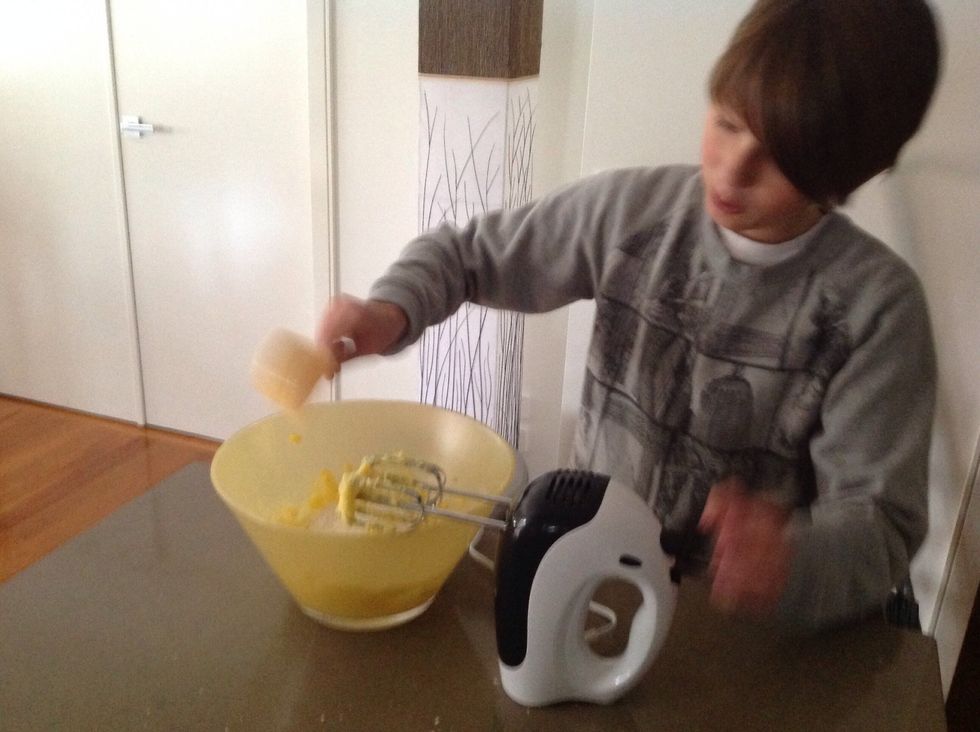 When it's light and creamy, add 1/2 teaspoon of vanilla essence and 1/2 teaspoon of grated lemon rind. Once that is combined, add 1 teaspoon of cream and the flours. Beat until smooth for piping.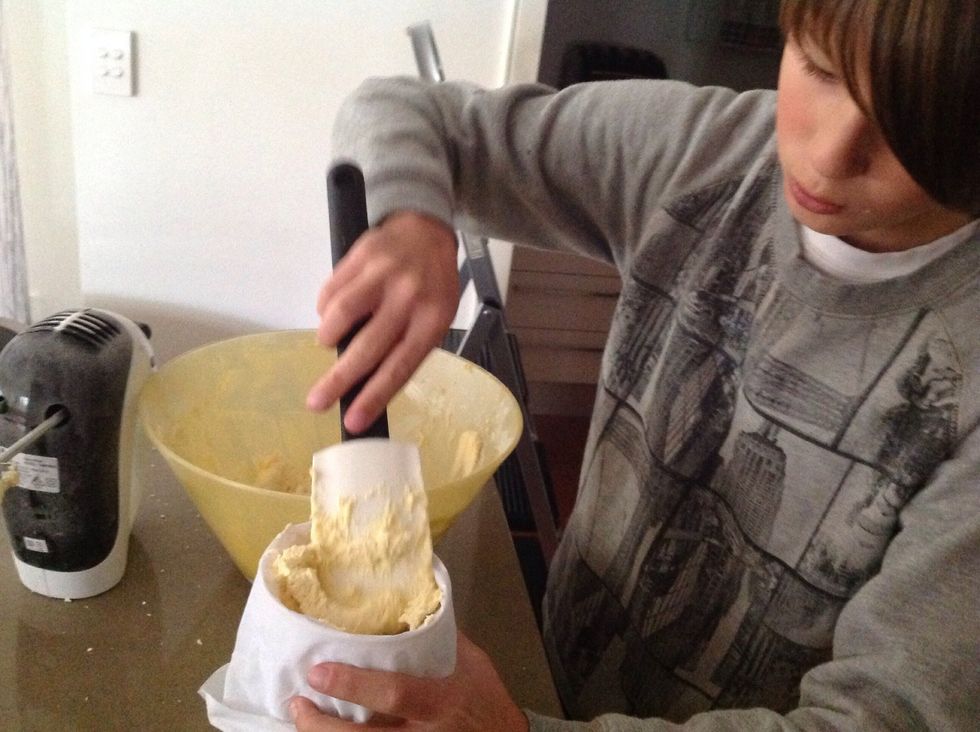 Once it is smooth enough, add it in the piping bag using the icing spatula.
Pipe 4cm length on the huge baking tray and place them inside the oven for 15 mins until golden.
When the biscuits are baked to perfection, cool them down for 10 mins. Then grab a packet of chocolate melts and pour inside a bowl to melt inside a microwave.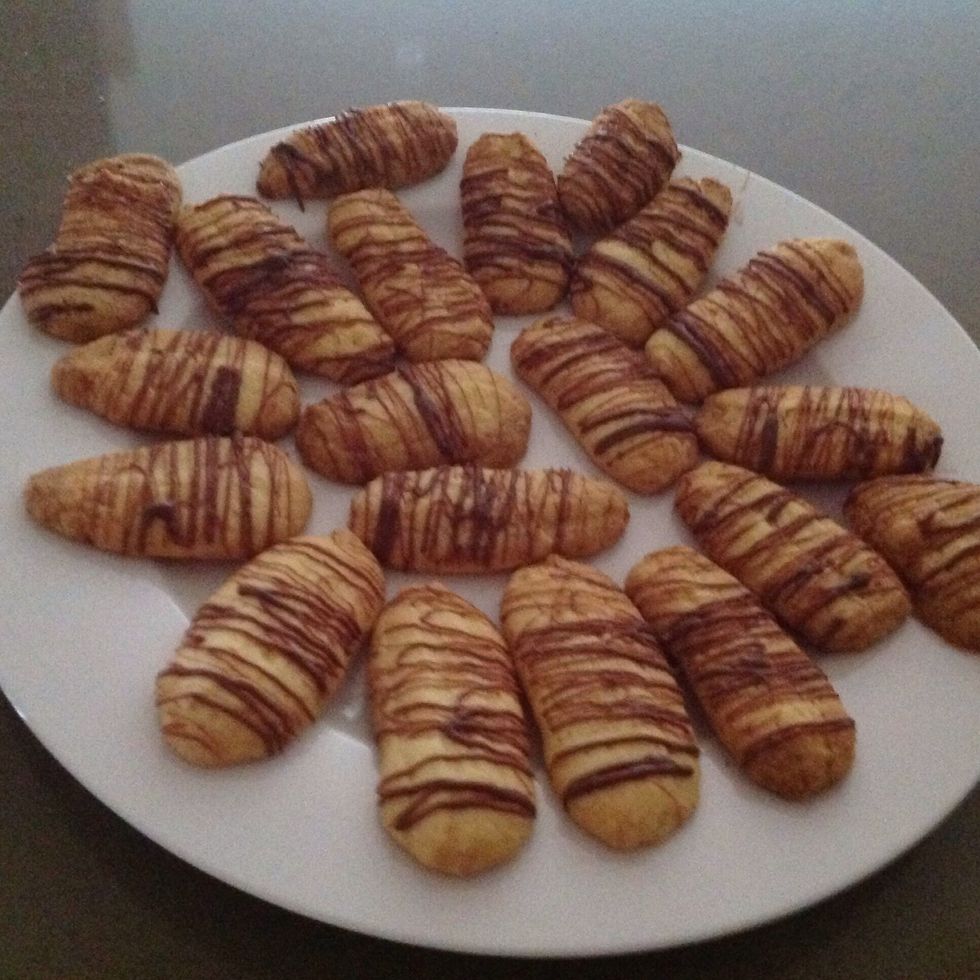 Use a fork and dip the melted chocolate and drizzle doing zig zags on each of them. Enjoy your fabulous biscuits!
125.0g Butter
40.0g Icing Sugar
1/2tsp Vanilla Essence
1/2tsp Lemon Rind, grated
1.0tsp Light cream
60.0g Cornflour
60.0g Plain Flour
60.0g Chocolate Melts
Grater
Kitchen Scale
Electric Beater
Icing Spatula
Piping Bag
1/3 cup
1/2 cup