Preheat oven to 180˚ Celsius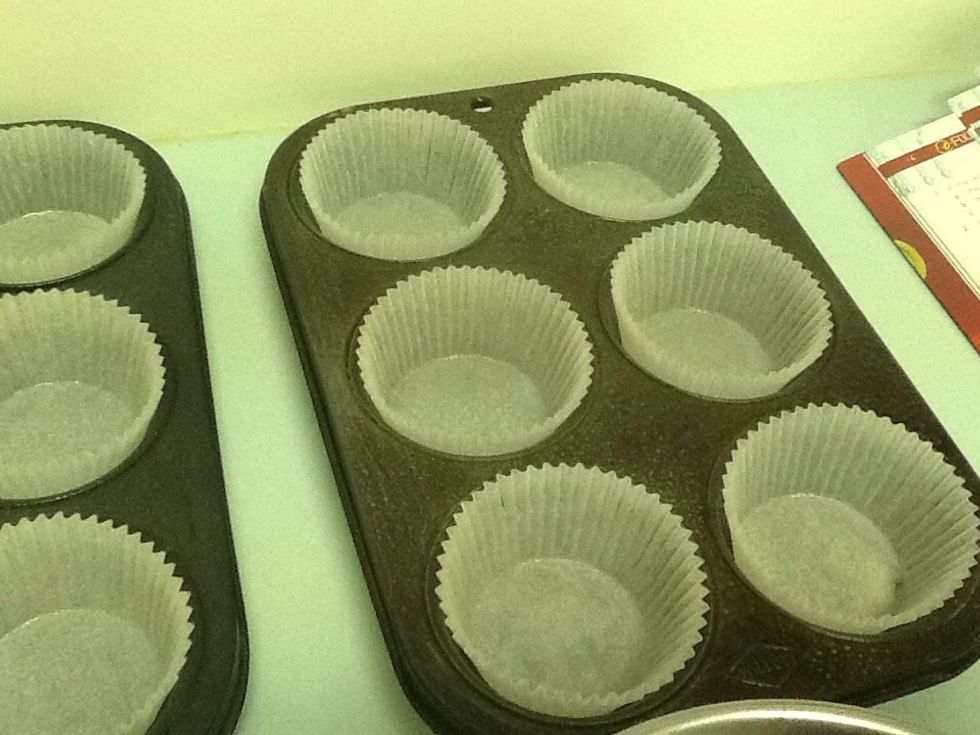 Prepare muffin trays. Spray with oil, make sure to spray over the sink and not over floor or people may slip.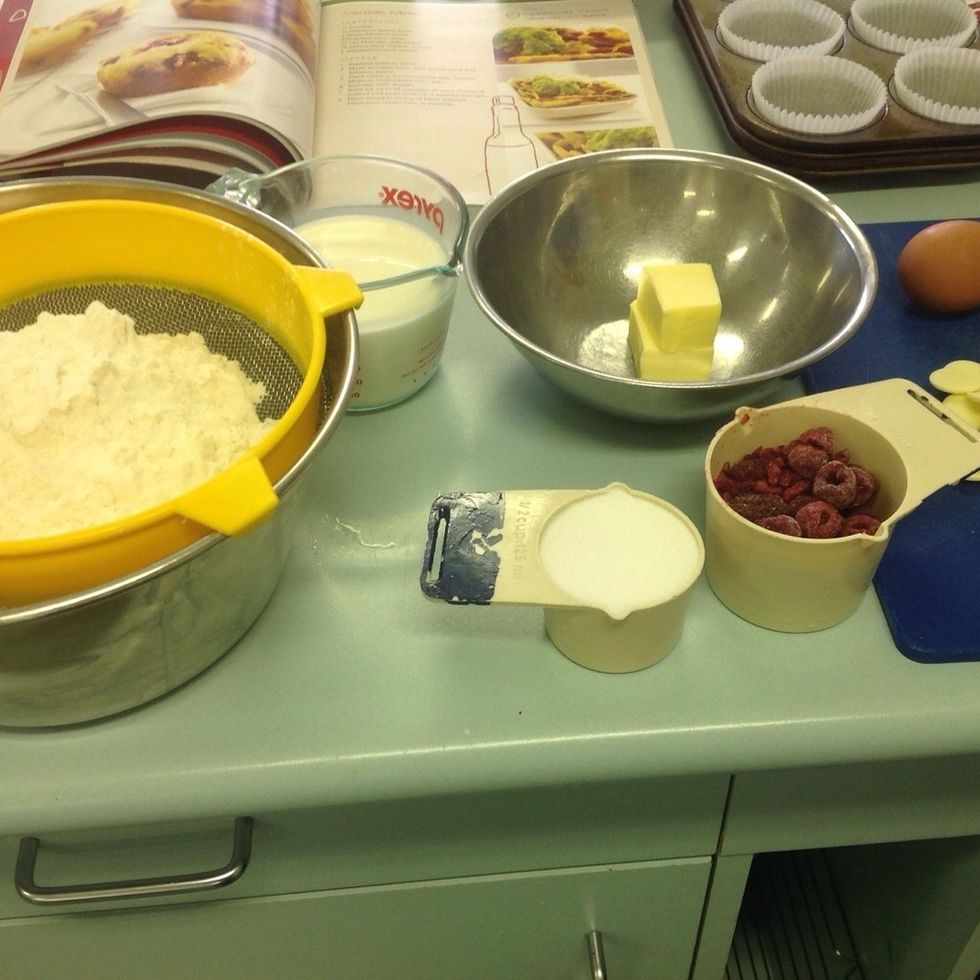 Collect ingredients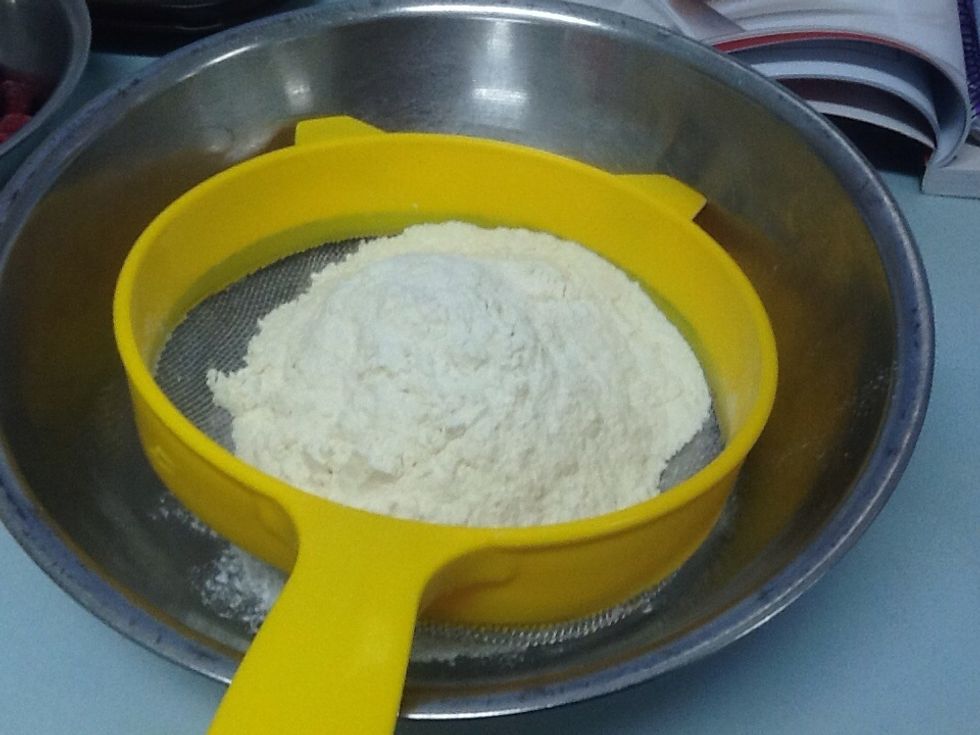 Sift in the flour and then add the sugar.
Add the chocolate and mix in. You can chop it up so it is smaller if you want to.
Put egg into a small bowl and beat for about 30-40 seconds.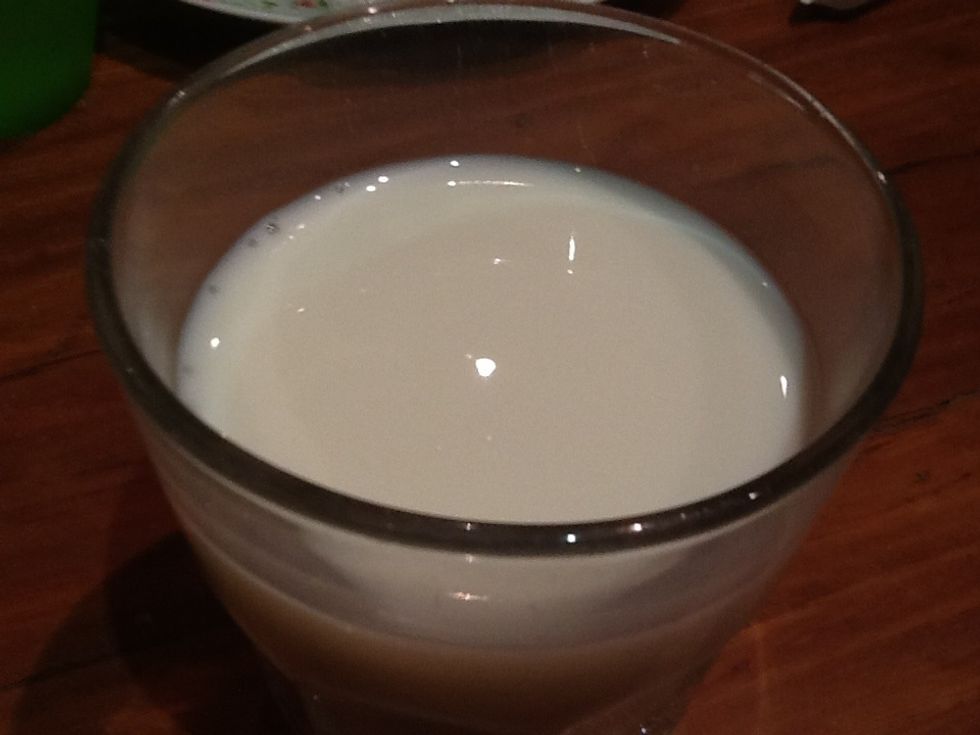 Add milk to egg and mix until combined.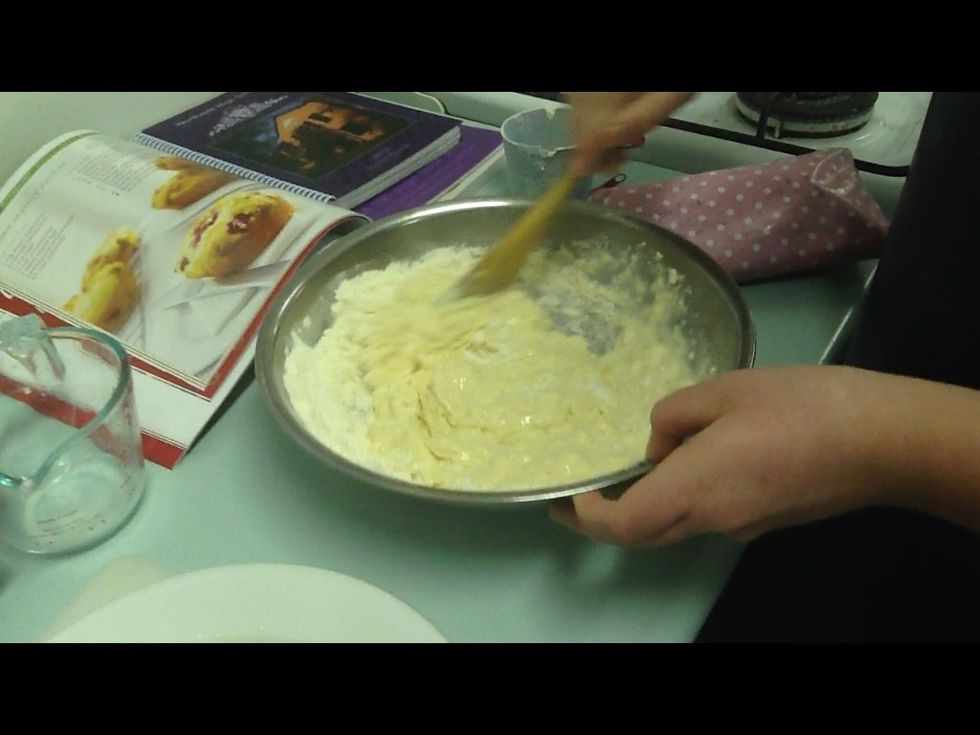 Mix the milk and egg into the dry ingredients.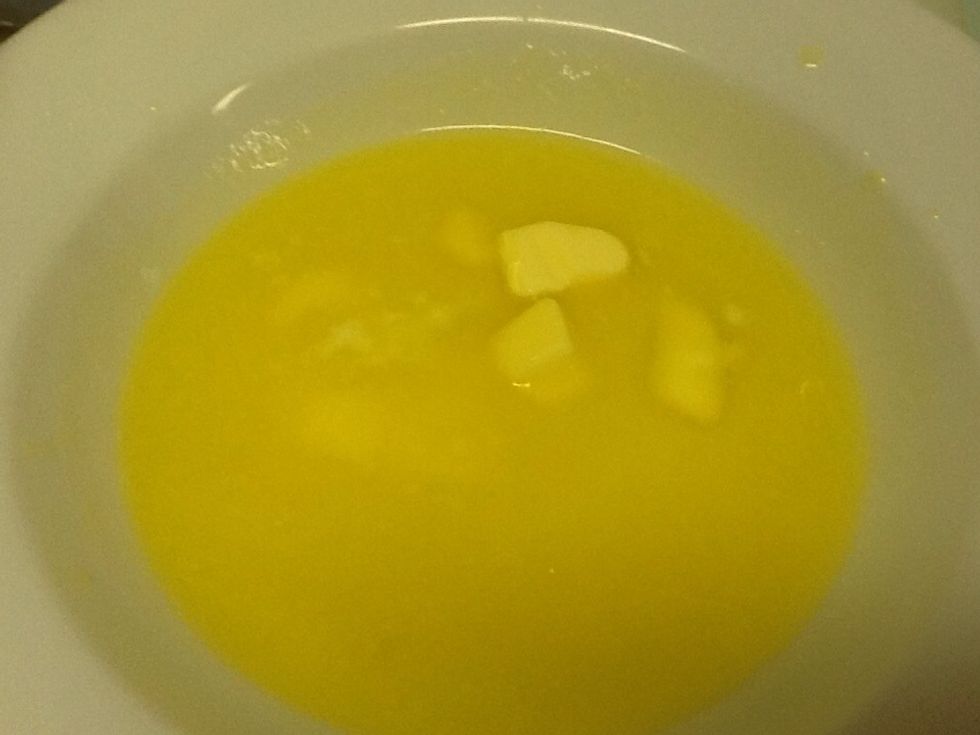 Melt butter in microwave or on the stove. If you use the microwave make sure to not use a metal bowl.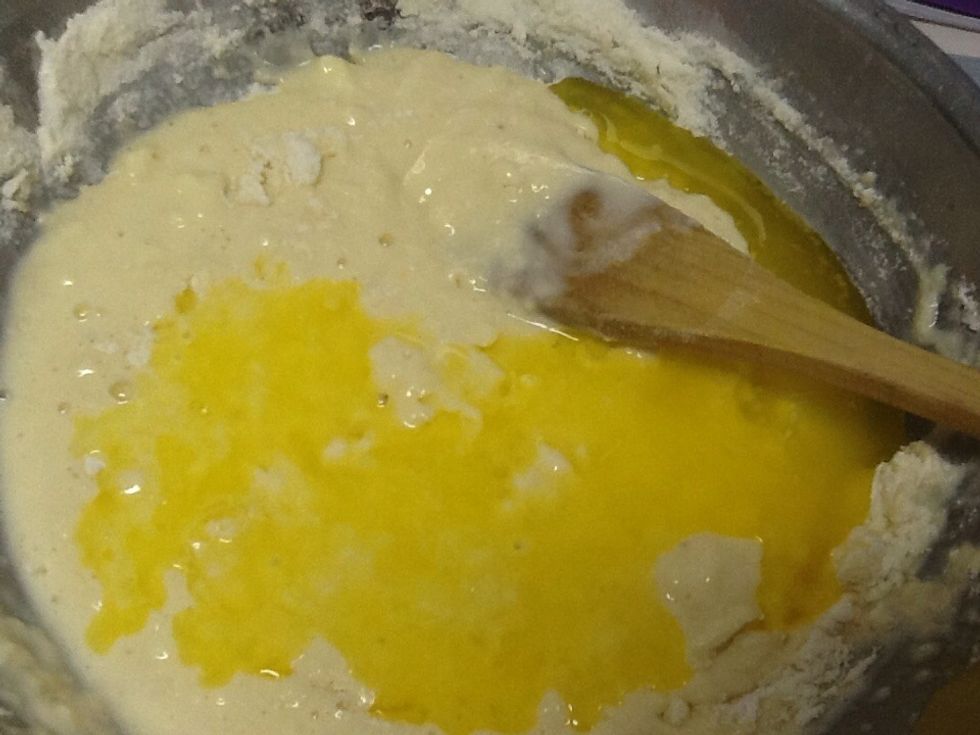 Add to the mixture and stir.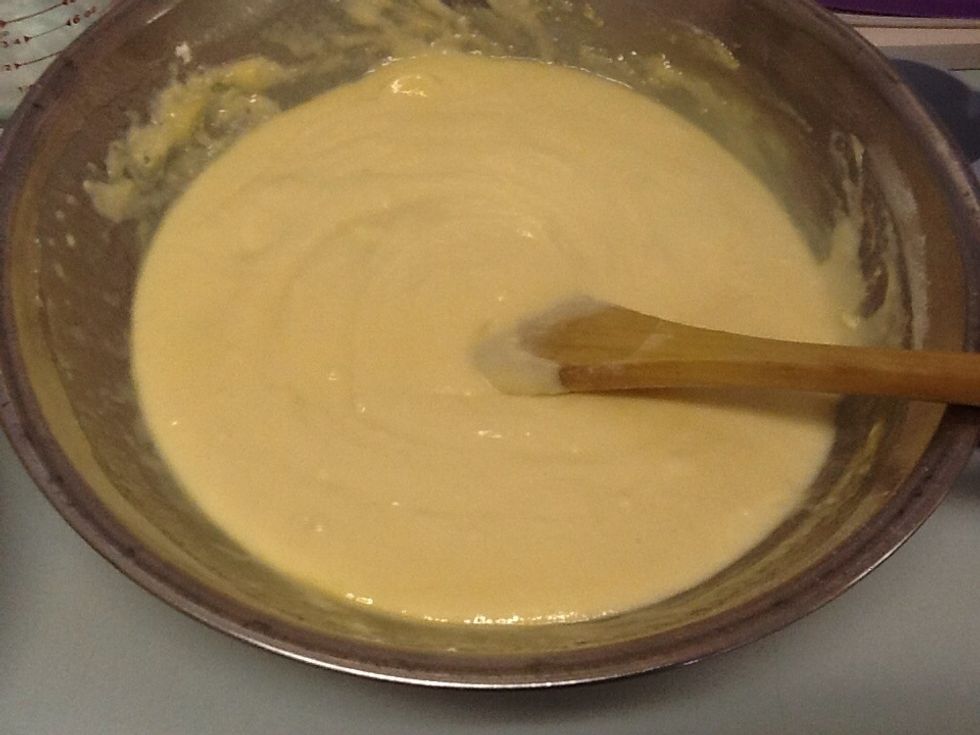 Continue to stir the mixture until completely combined.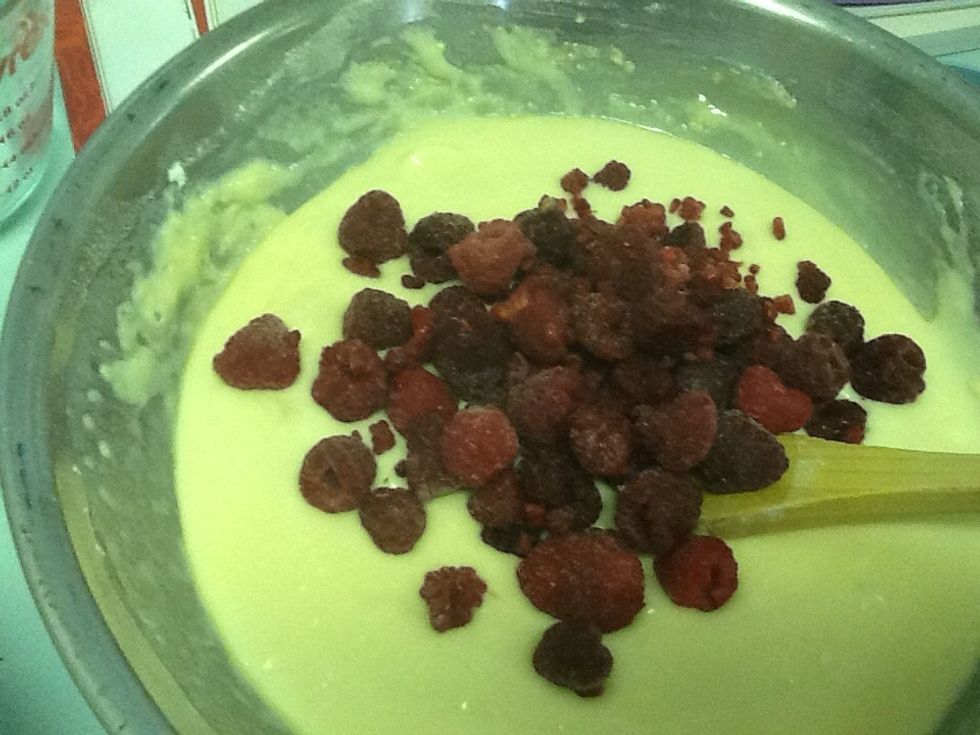 Add raspberries to mixture and stir gently or the batter will go purple.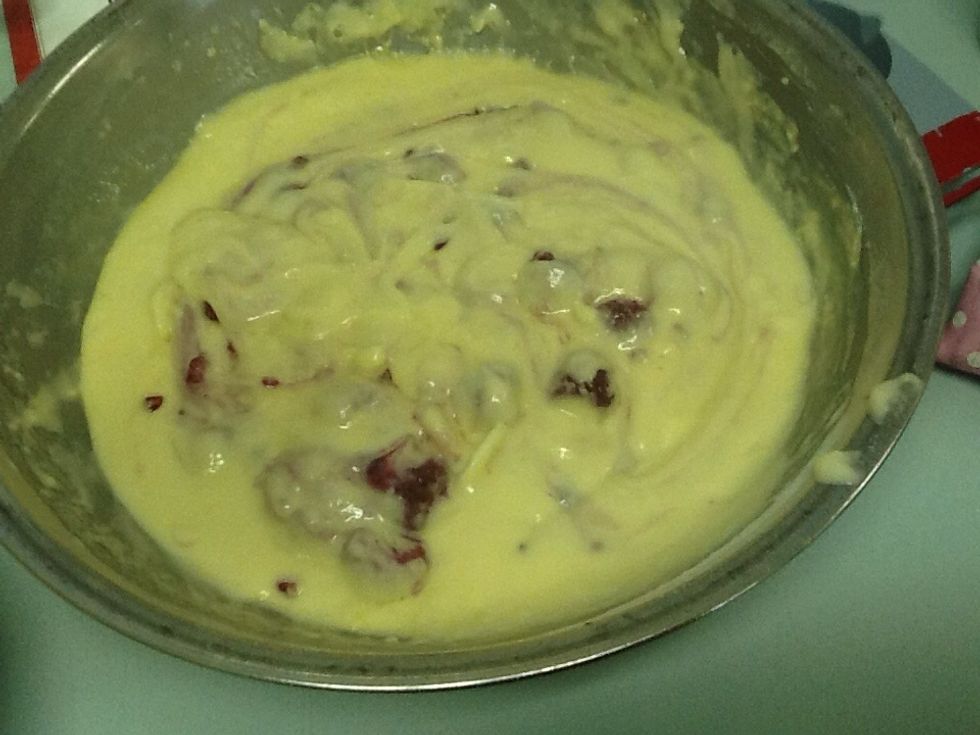 Once the mixture is like this you can carefully spoon it into muffin trays.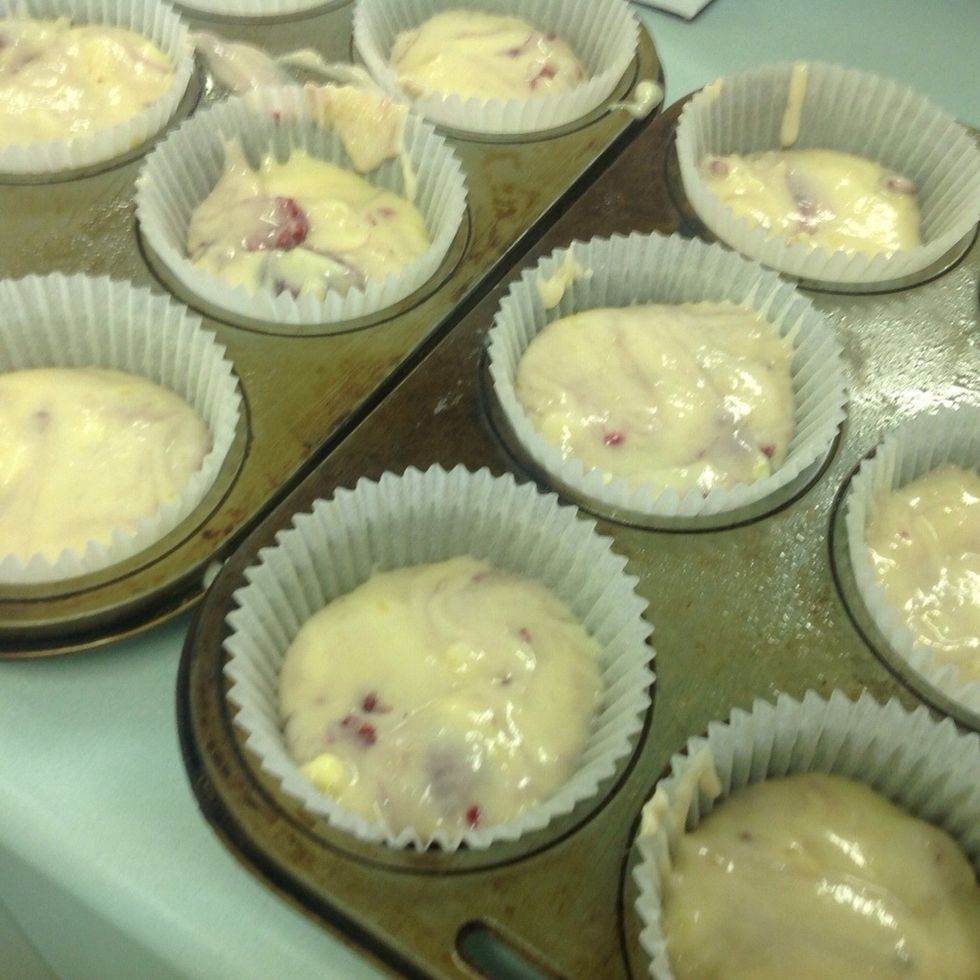 Spoon the mixture into the patty pans so they are about two thirds full.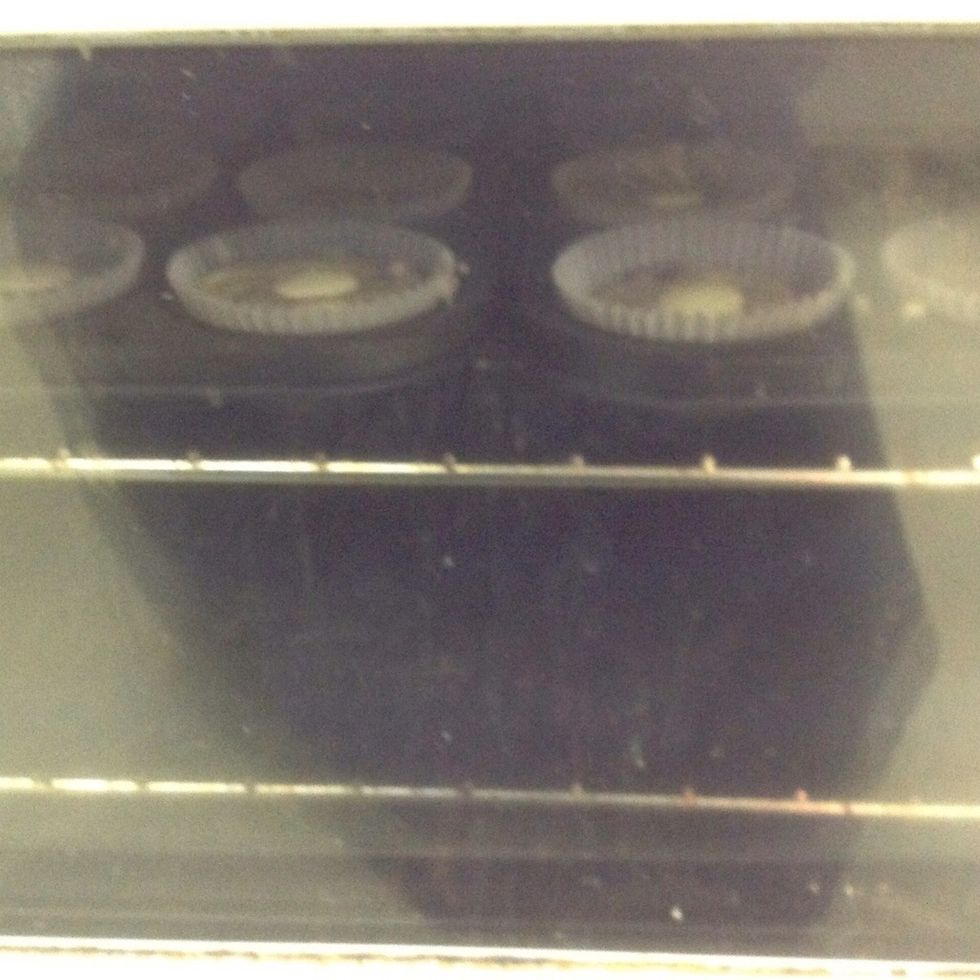 Bake in oven for 20-30 minutes to until golden and springy
Once cooked you can eat warm or leave to cool on a wire rack.
2.0c Self raising flour
1/2c Sugar
1.0 Egg
1/4c Milk/ buttermilk
1.0c Raspberries
1/2c Chocolate chips
3.0Tbsp Melted butter