Traditional Welsh cakes with Choc Chips instead of Sultanas.
604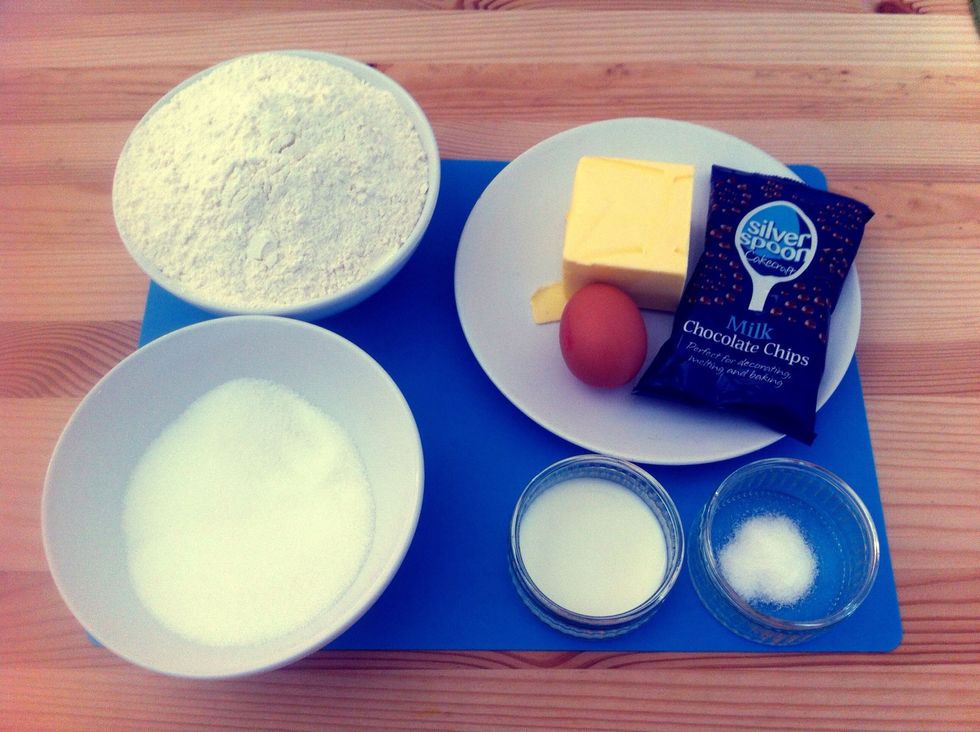 Ingredients.
Sift the flour, salt and mixed spices (optional) in a large mixing bowl.
Chop the butter or margarine and add to the flour, with your finger tips start rubbing it all together until it resembles fine bread crumbs. Next mix in the sugar and the chocolate chips.
Wisk the egg in a cup and then pour into the mixture, and mix well until well combined.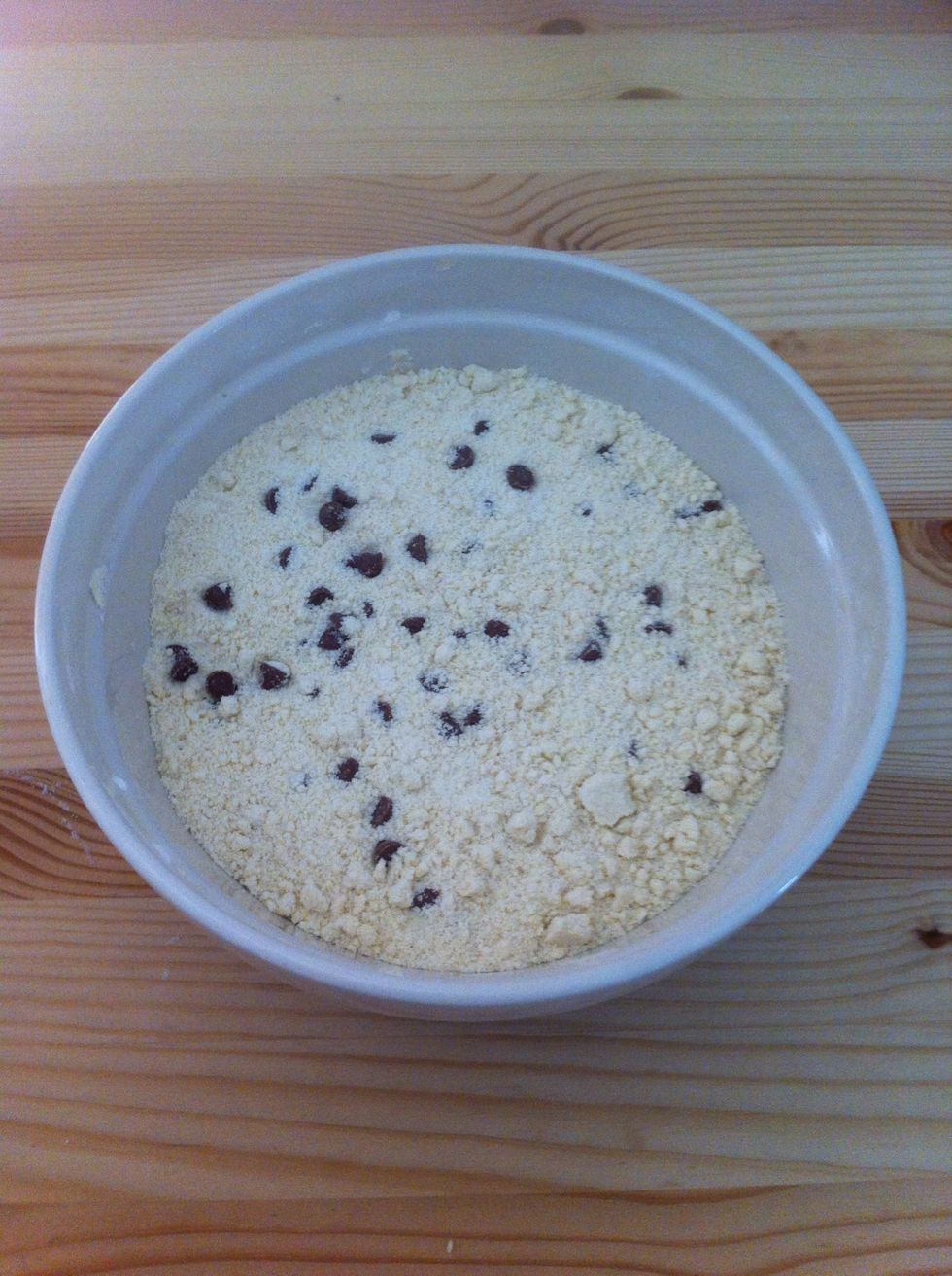 Butter, flour, salt, sugar & choc chips mixed together.
Add the milk and mix into a firm dough. If mixture is too dry add a splash more milk, until it combines into a firm dough.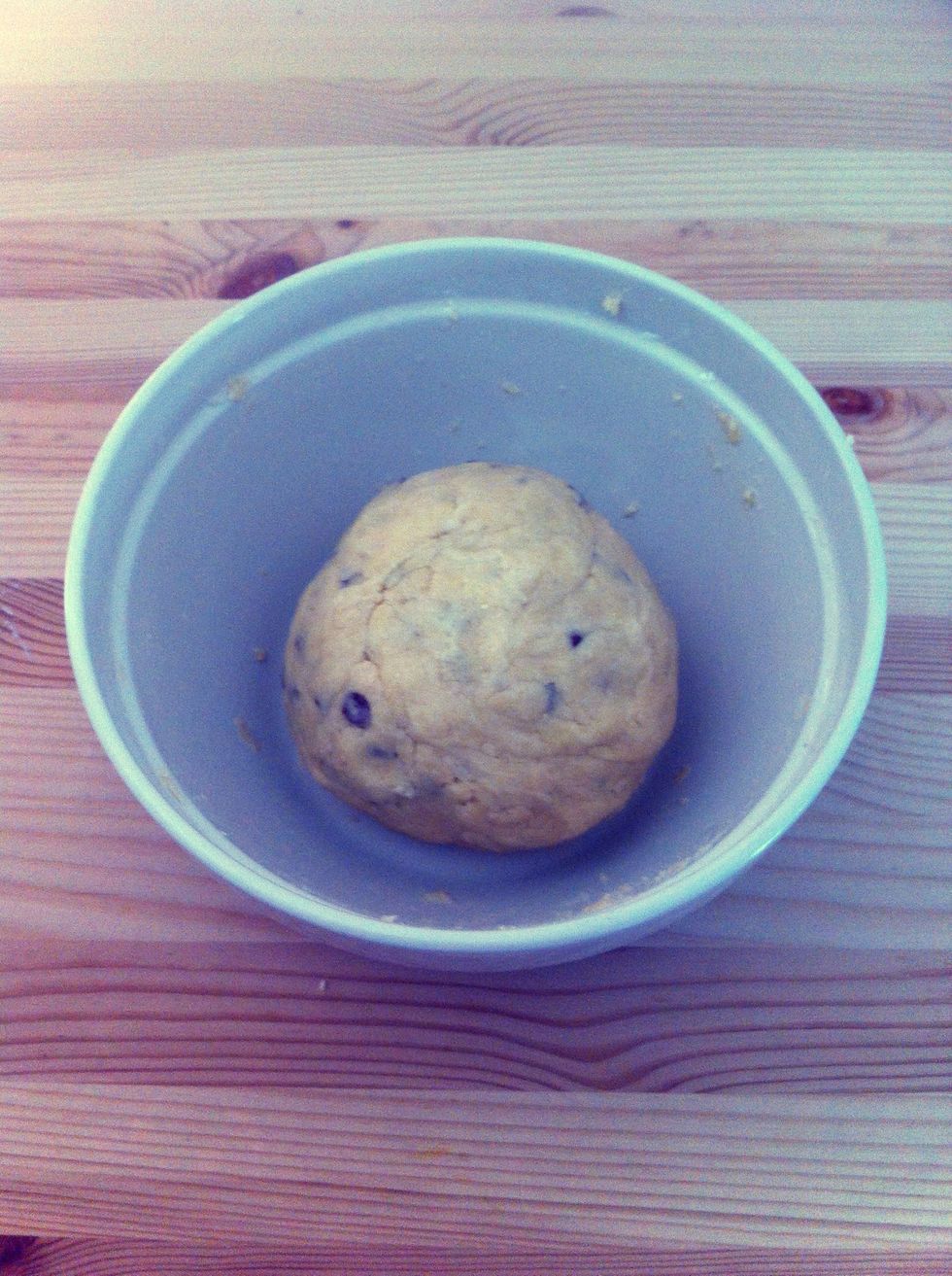 Firm dough.
Flour your work surface and roll out your dough to roughly 1/2cm in thickness. Then with a cutter cut out your dough.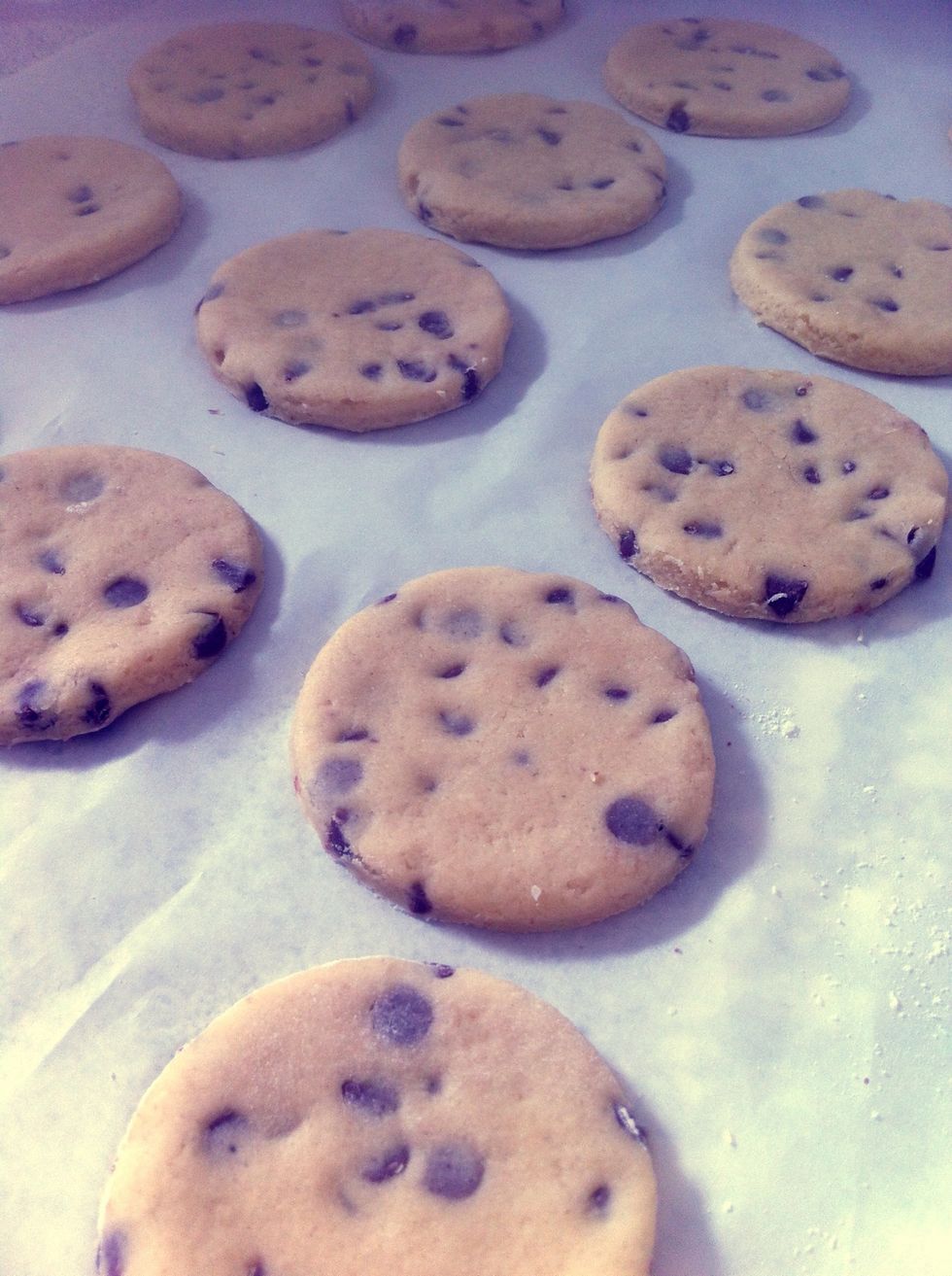 Cut out Welsh cakes.
Grease your Heavy based Frying pan or Bake stone with Butter or Margarine. Fry your Welsh cakes on a medium heat for 2 or 3 minutes until there golden brown and slightly risen, turn over and repeat.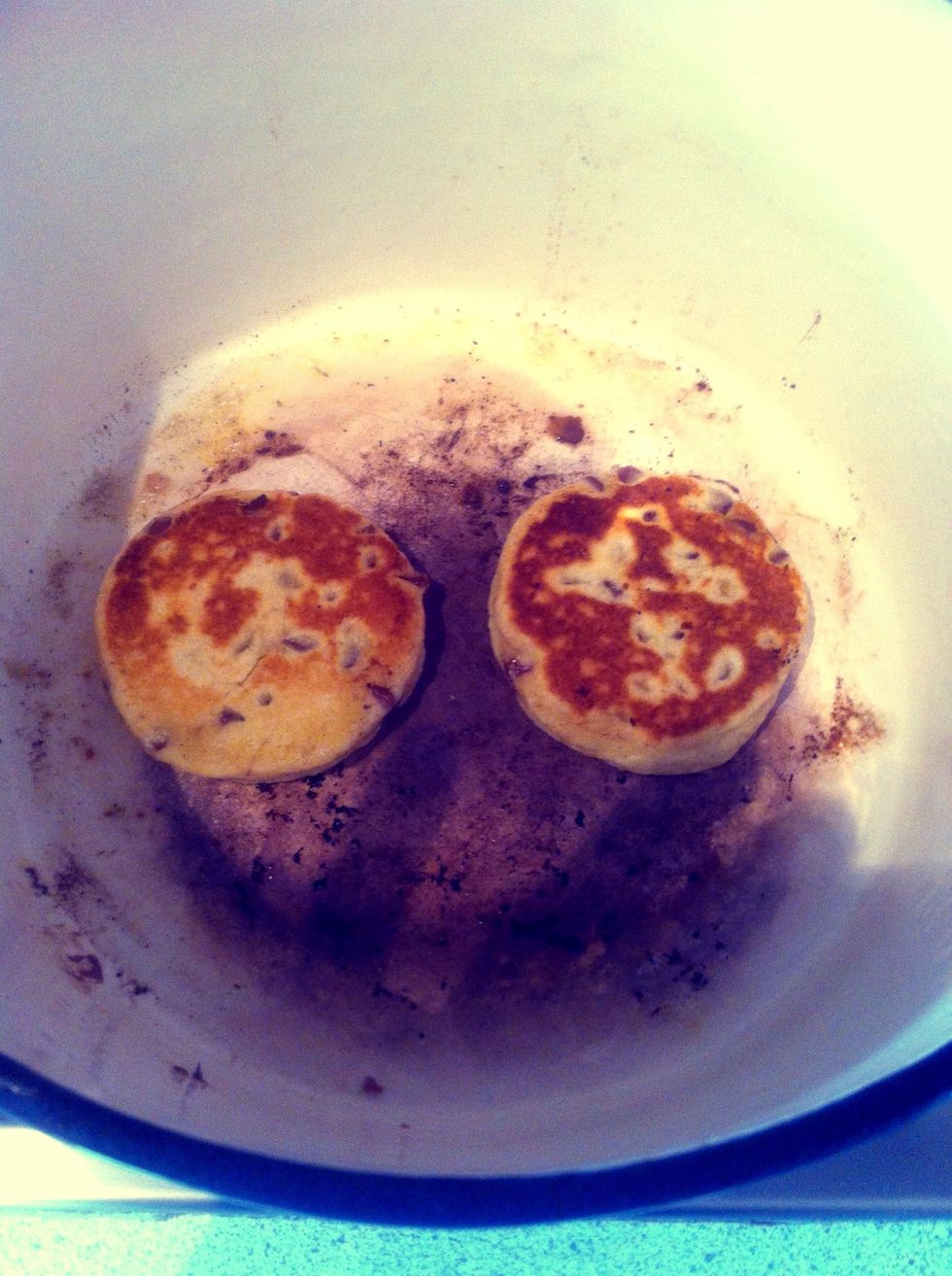 Frying the Welsh cakes.
Once golden brown on both sides and place of cooling rack with a sprinkle of sugar. Can be stored in an air tight container for 5-7 days.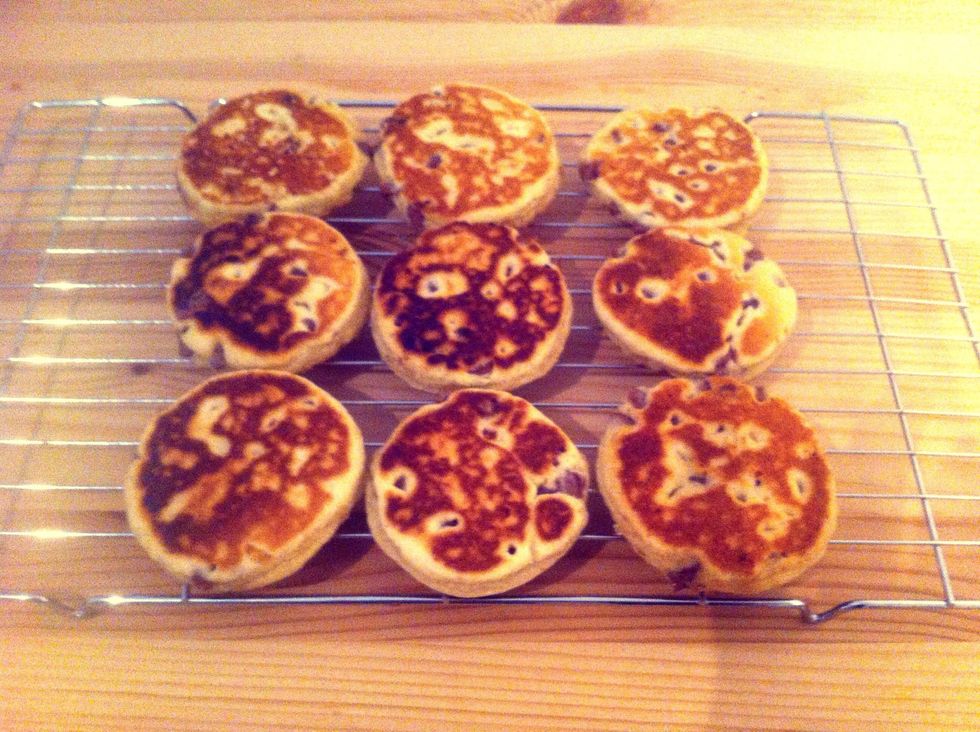 Enjoy.
455.0g Self-rising flour (plus extra for rolling dough)
170.0g Caster sugar
170.0g Butter or Margarine (plus extra to grease pan)
1.0 Medium Egg
1.0 Pinch Salt
2.0Tbsp Milk
1.0tsp Mixed Spice (optional)
1.0 Pack of Milk Chocolate drops
1.0 Heavy based Frying pan or Bake Stone
1.0 Cookie Cutter (Traditionally round)
1.0 Rolling pin