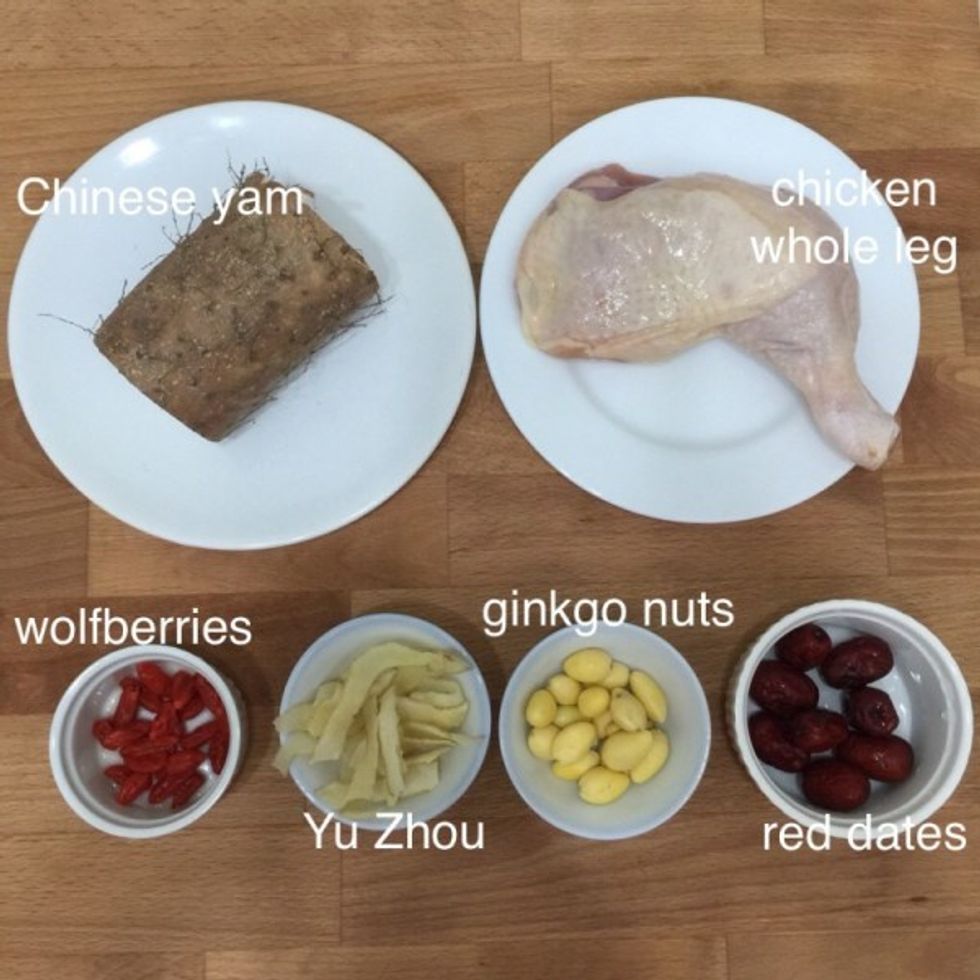 Have ready all ingredients to make this soup.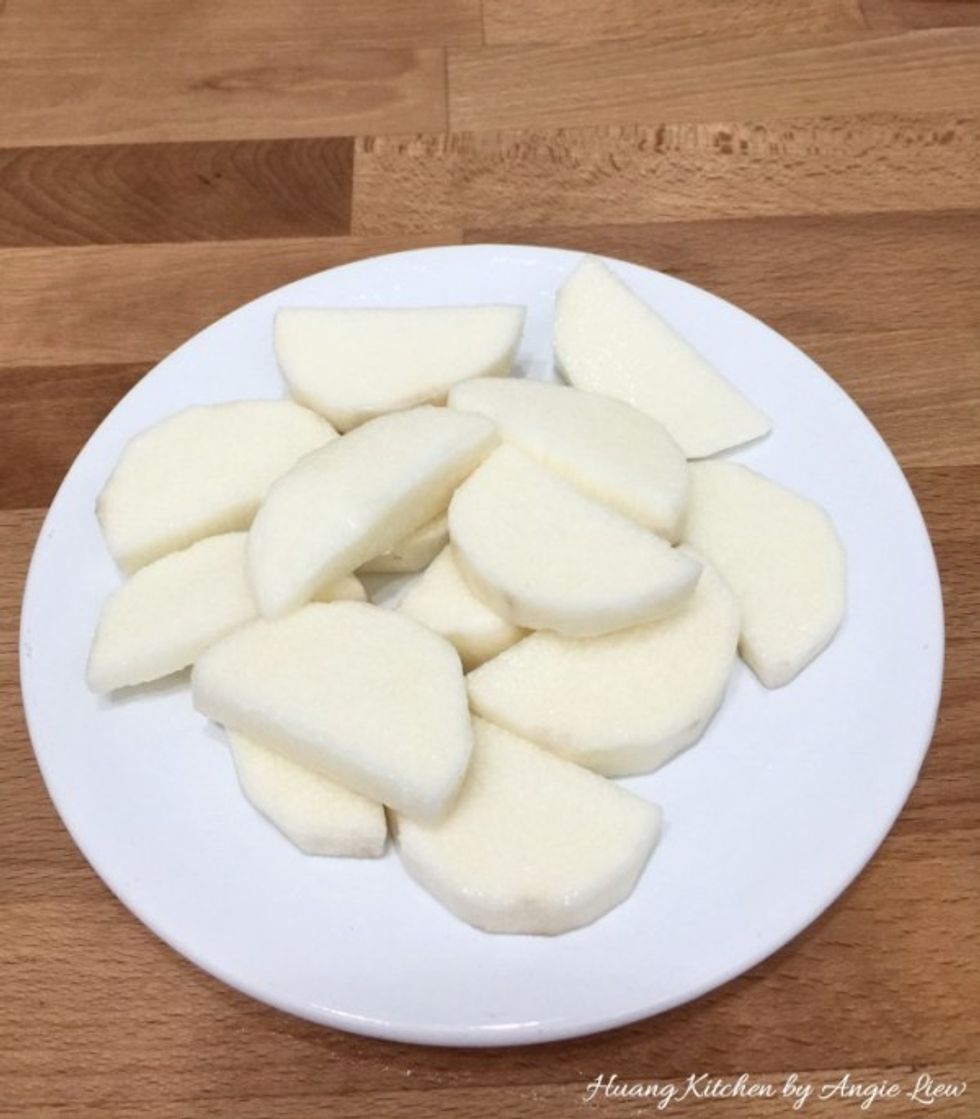 Remove skin from chinese yam and cut into big pieces. This tuber vegetable is loaded with lots of beneficial properties.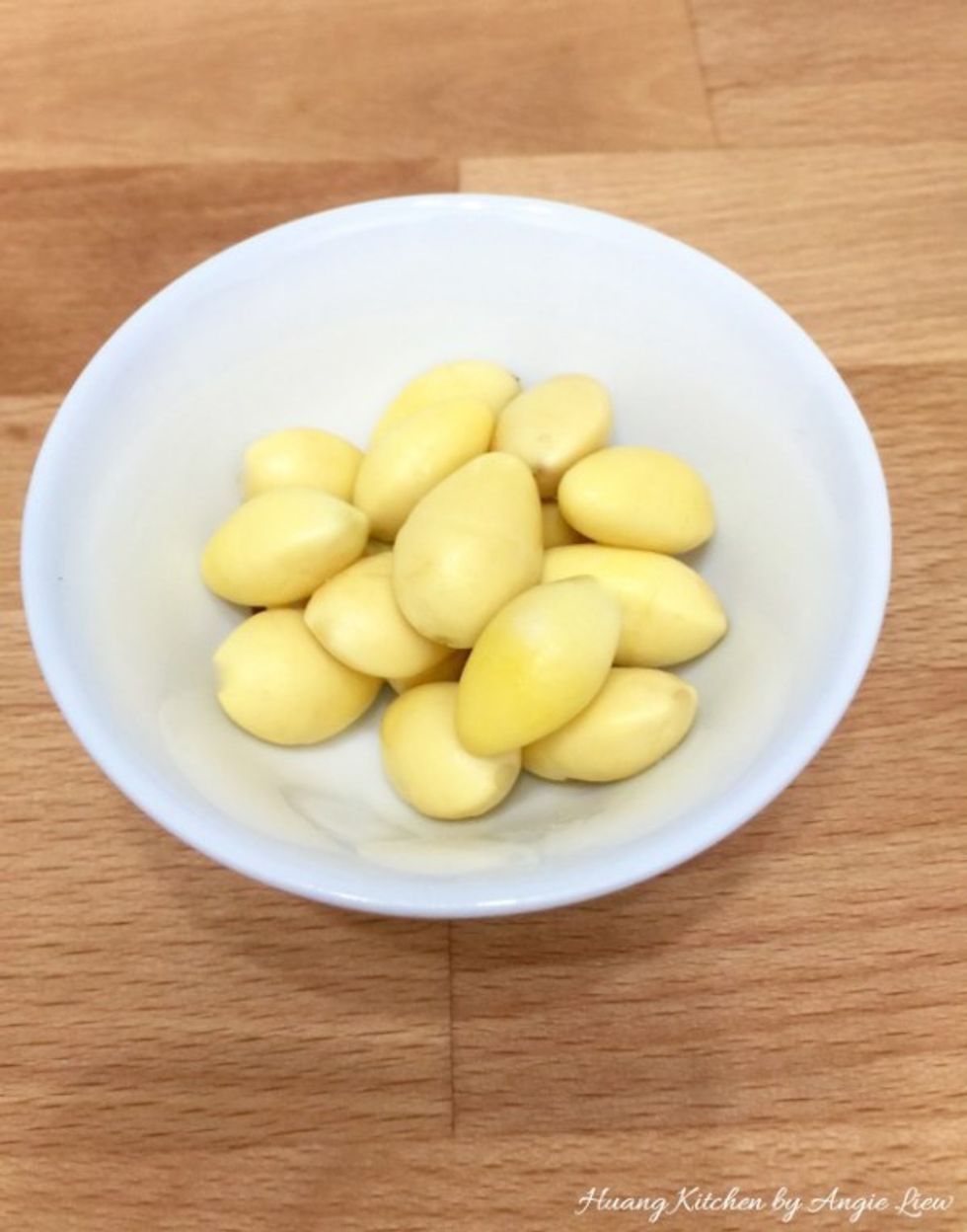 Remove the shell from gingko nuts and then boil the nuts in water for 5 minutes. Then remove the skin.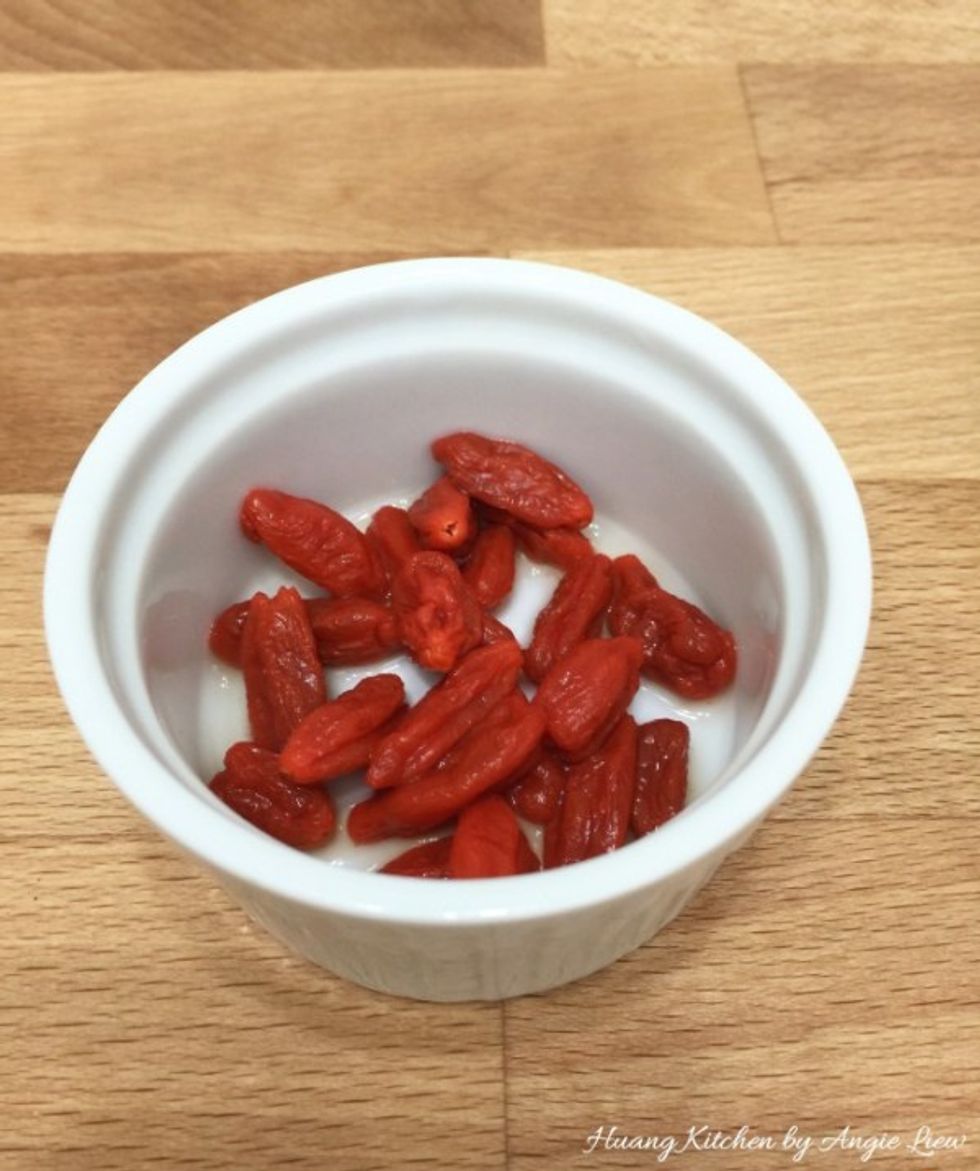 Wash, soak the dried wolfberries in cold water for 5 minutes and drained.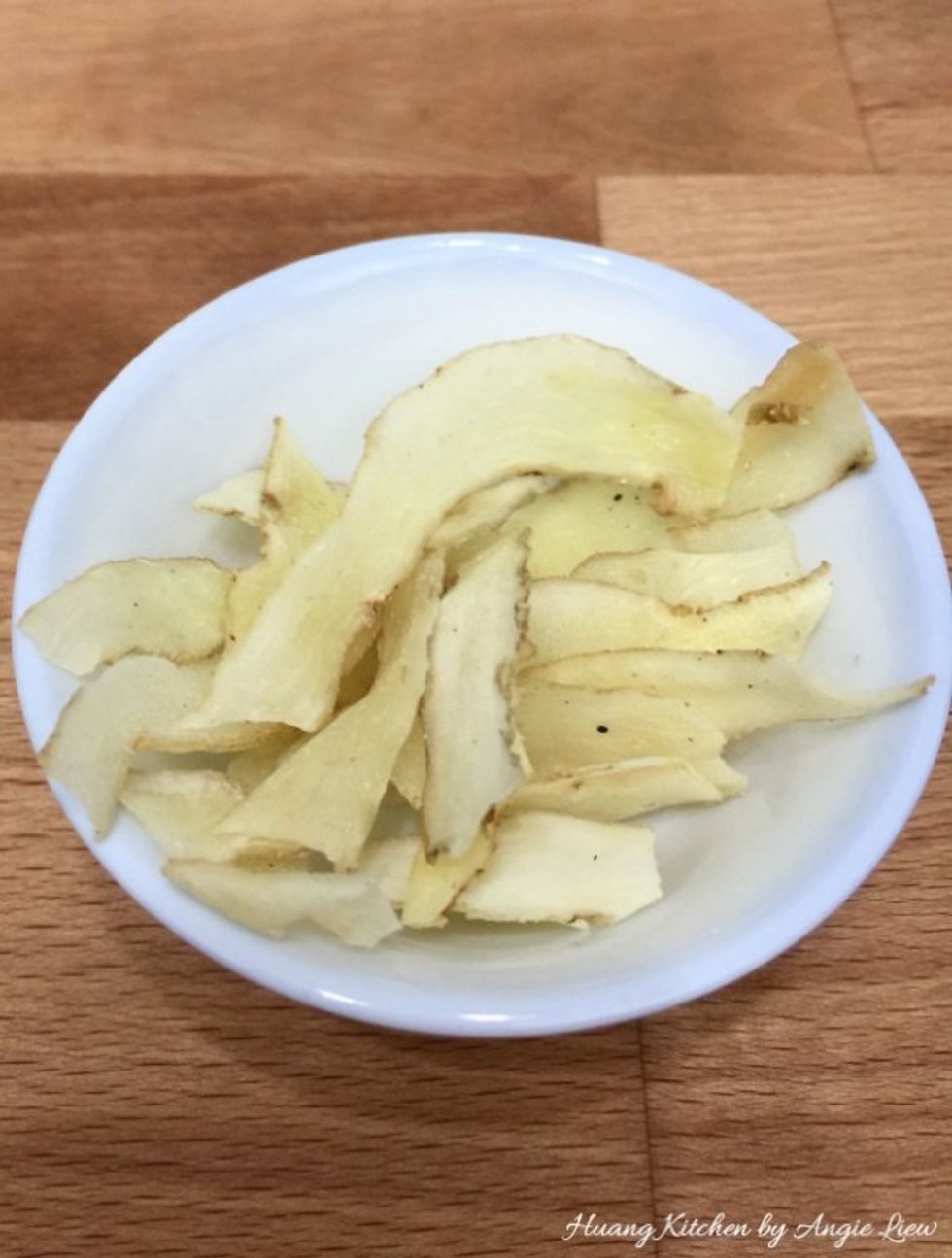 Rinse and drain yu zhu (Solomon Seal Rhizome), a nutritious chinese herb. It is believed to have nourishing effects on our lung and stomach.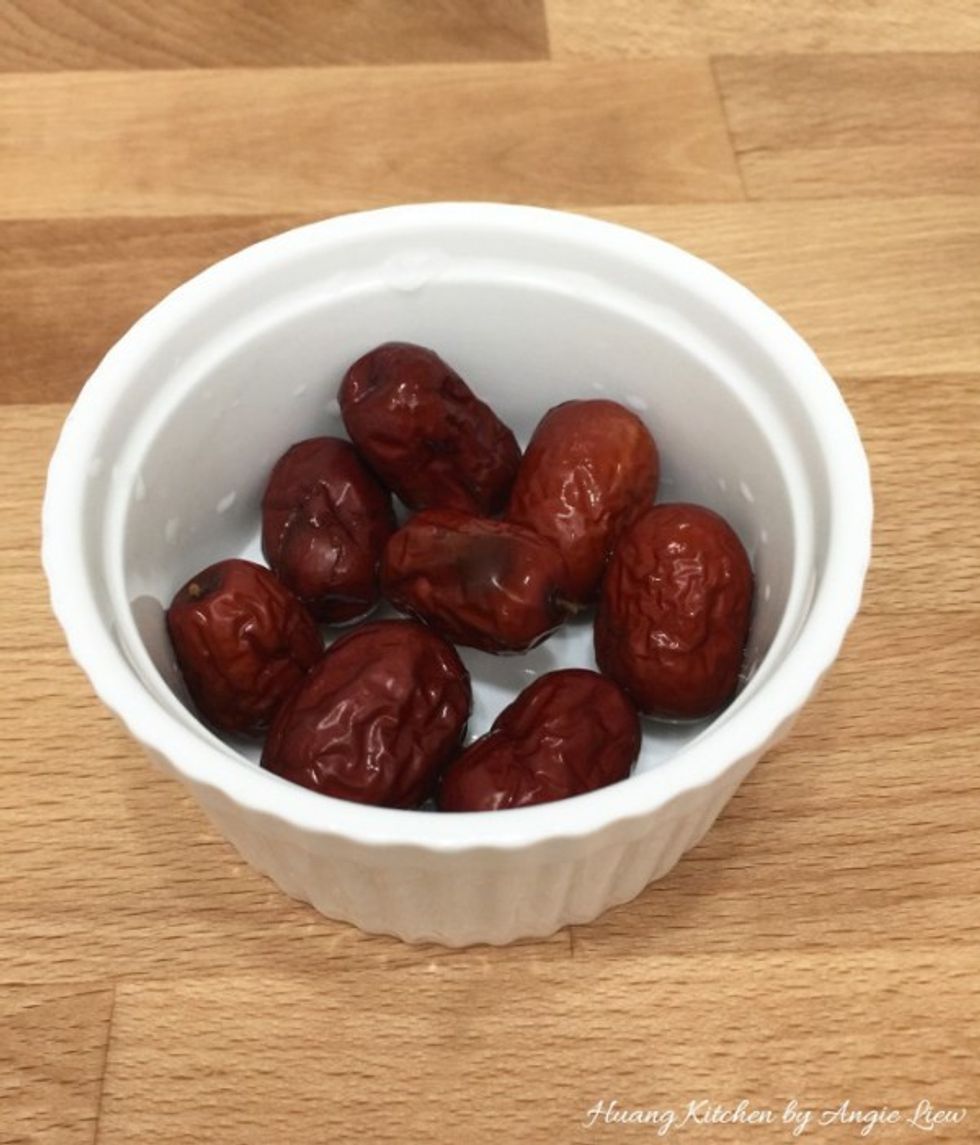 Wash and drained well the red dates.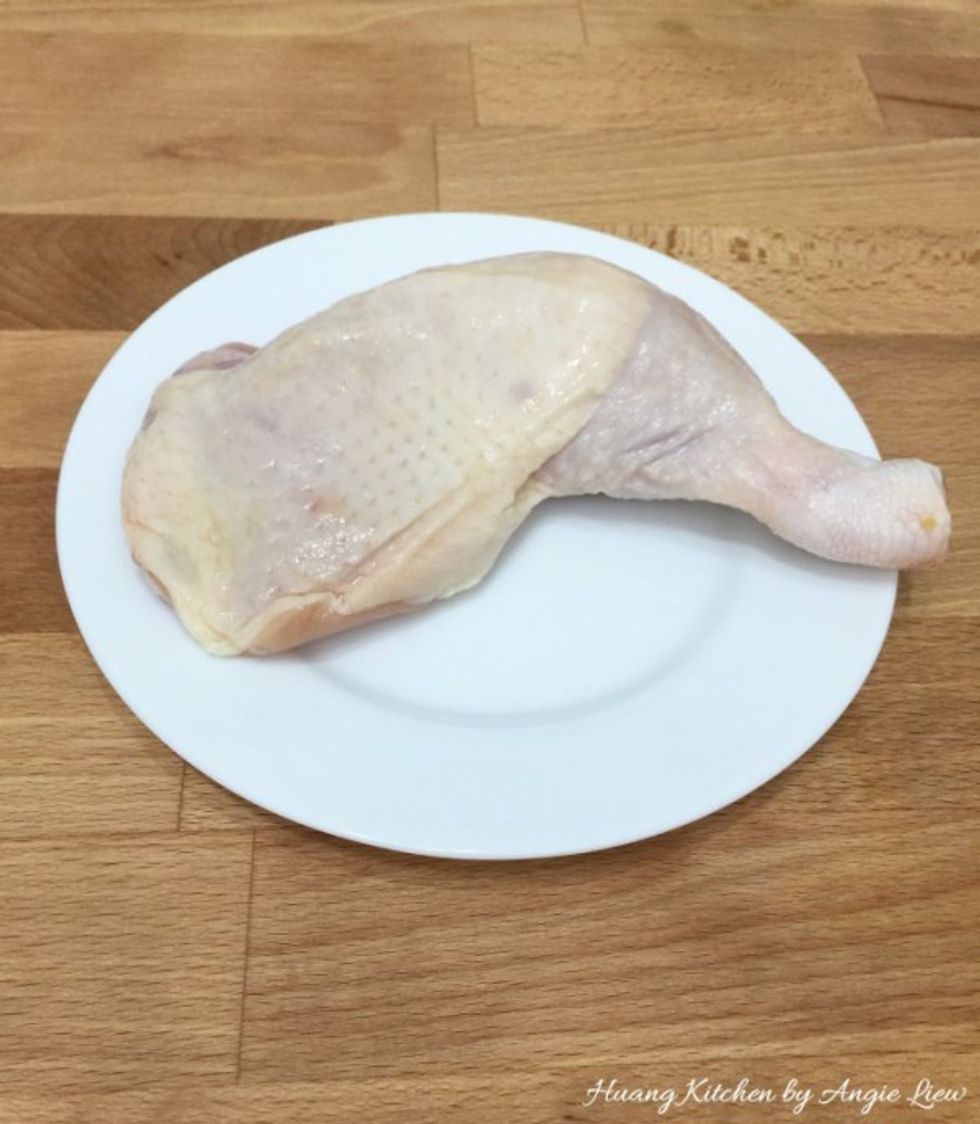 Wash, skinned the chicken whole leg and cut into big pieces.
Blanched in hot water, about 5 minutes to remove impurities.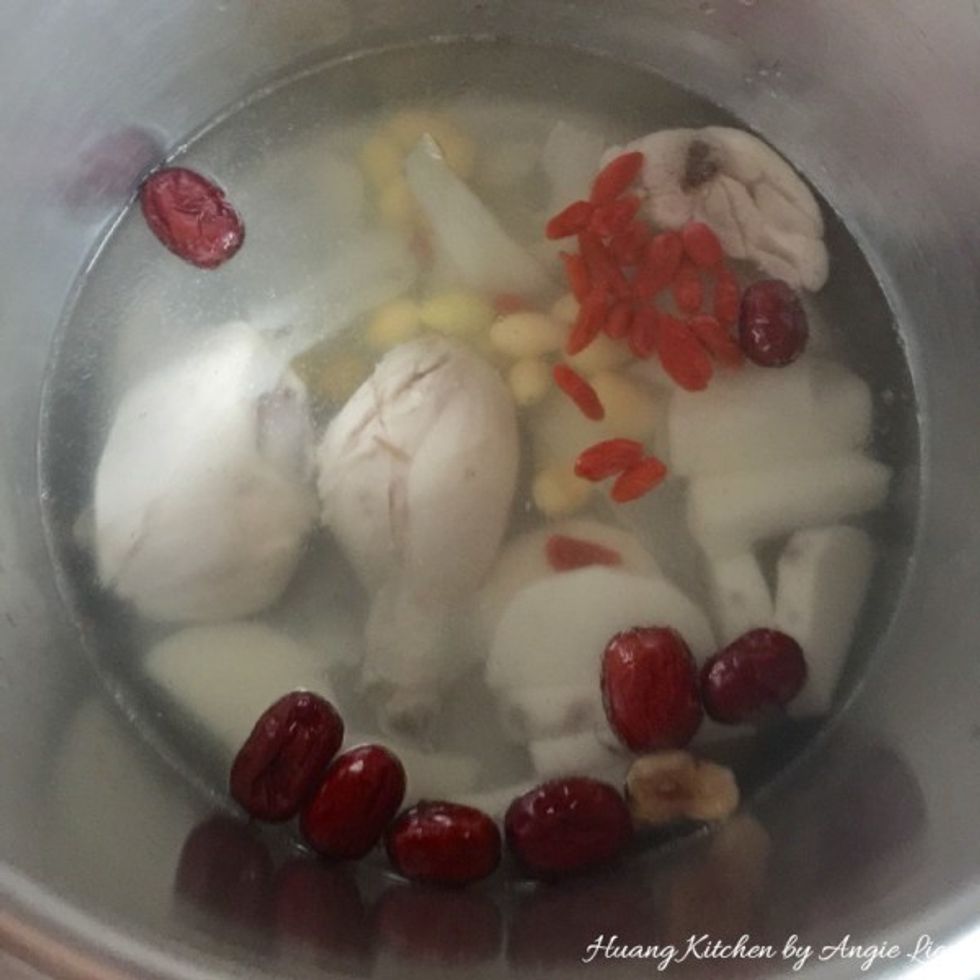 In a soup pot, first bring some water (1500 ml) to a boil. Then add in the blanched pieces of chicken and the rest of the ingredients.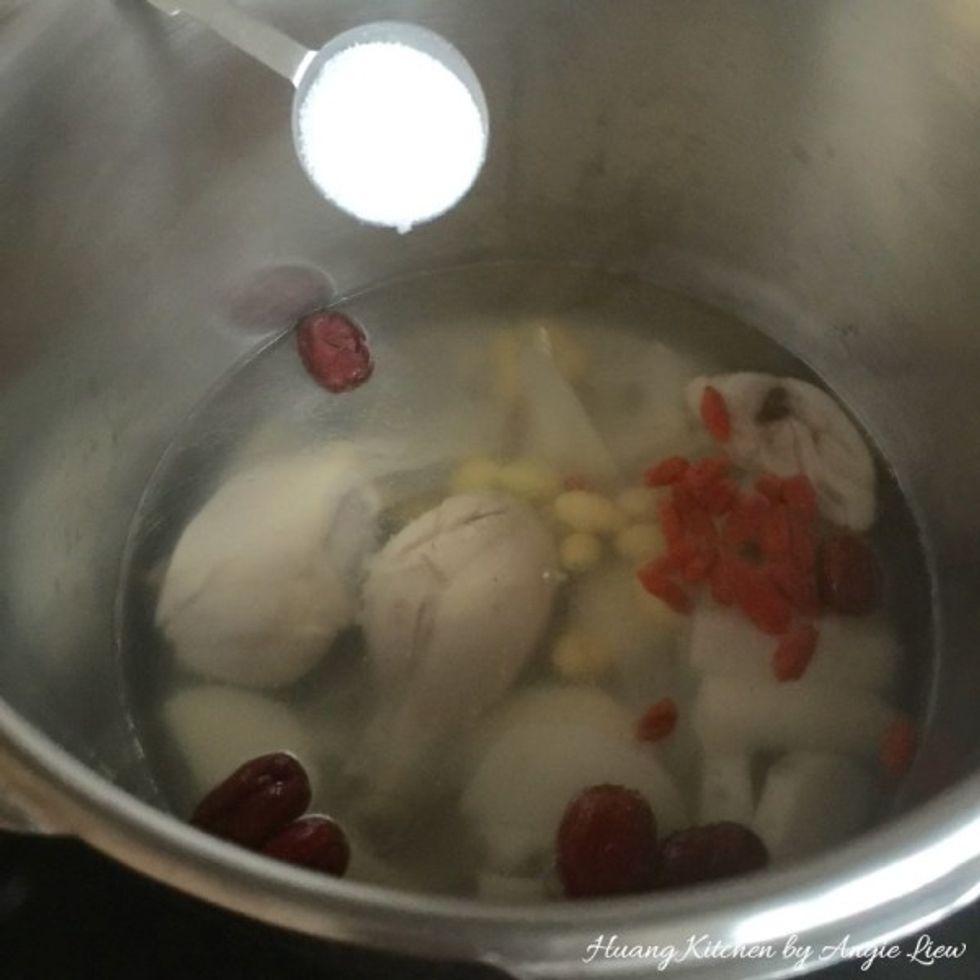 Lastly add in salt (to taste).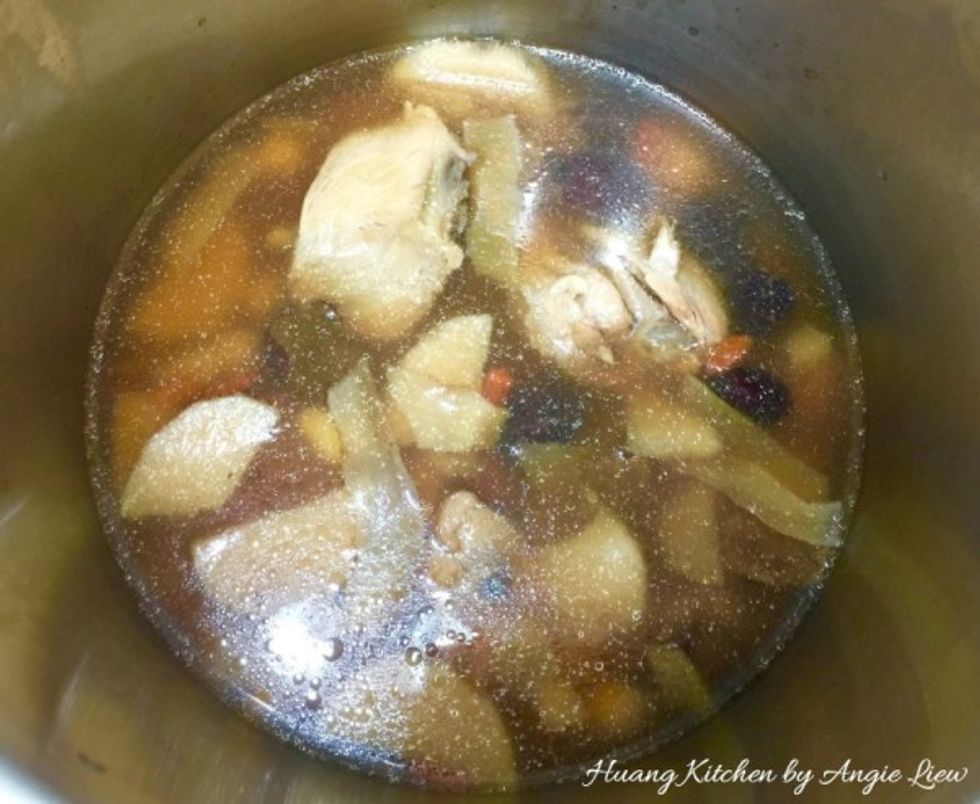 Cover & bring to a boil over high heat. Then simmer the soup over low heat for 1 hour. If using a pressure cooker, just pressure cook for 30 minutes. Adjust salt according to taste. And we're done!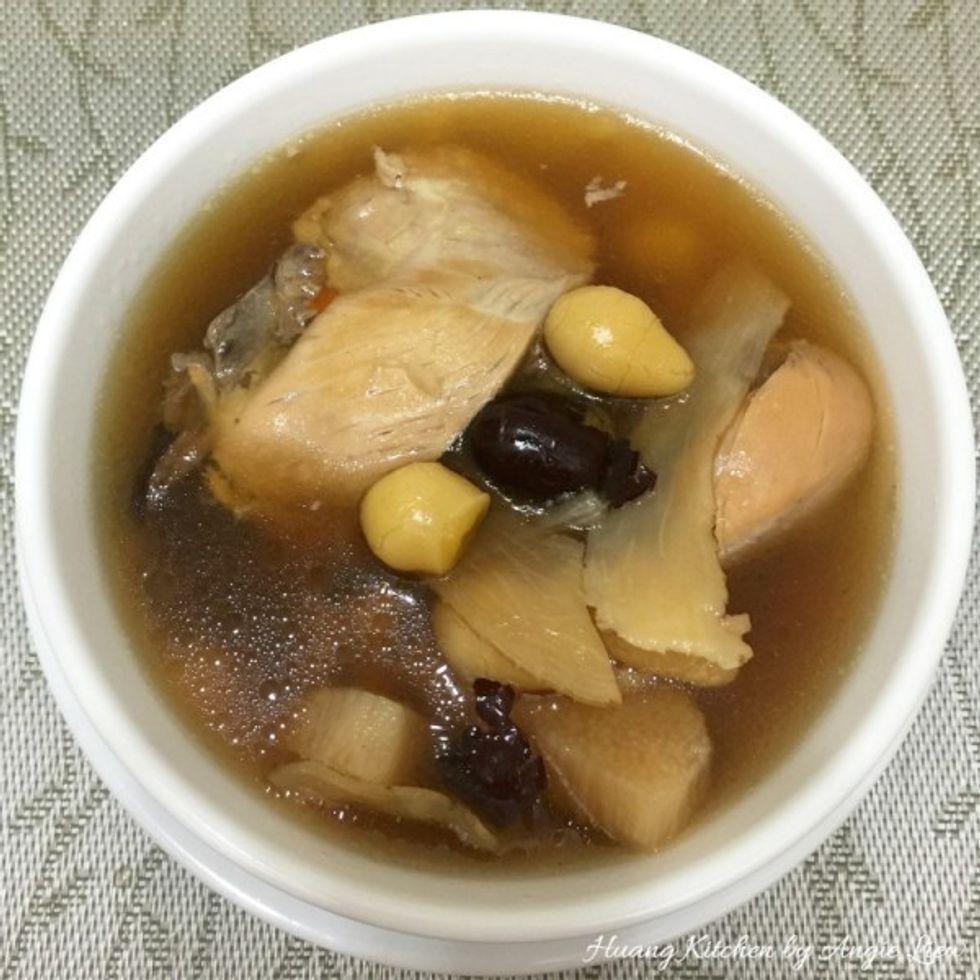 Ladle up and serve the soup hot. So Enjoy! For more, like us on Facebook and get instant updates on our latest recipes at www.Facebook.com/huangskitchen
300.0g fresh chinese yam, peeled and cut into pieces
15.0 gingko nuts
20.0g yu zhu ( solomon's seal rhizome )
8.0 pitted red dates
1.0 chicken whole legs, cut into big pieces
1.0Tbsp salt, to taste
1.5l water
Huang Kitchen
For more step-by-step recipes and cooking tips, visit my website at \nhttp://www.huangkitchen.com