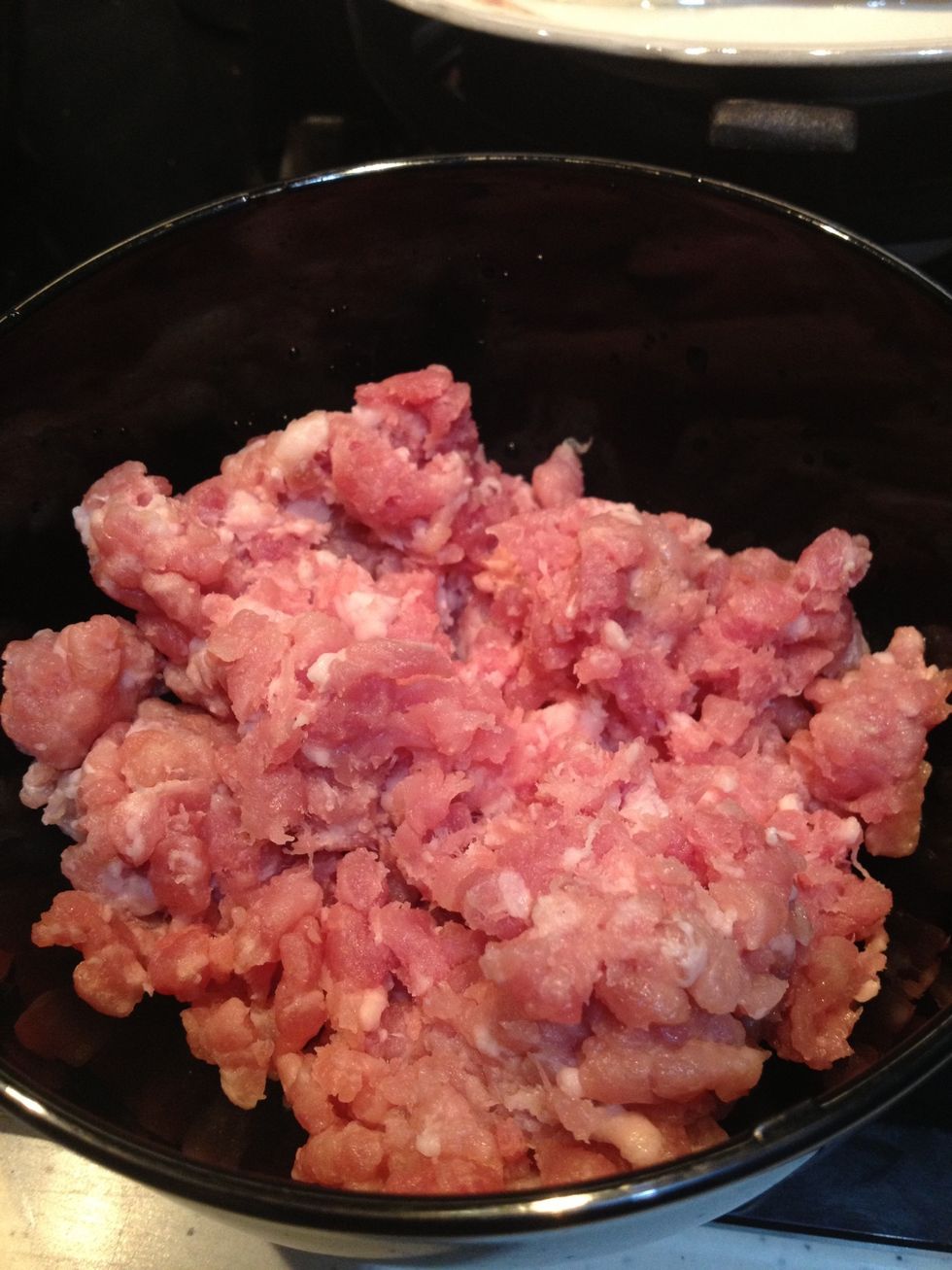 Minced pork.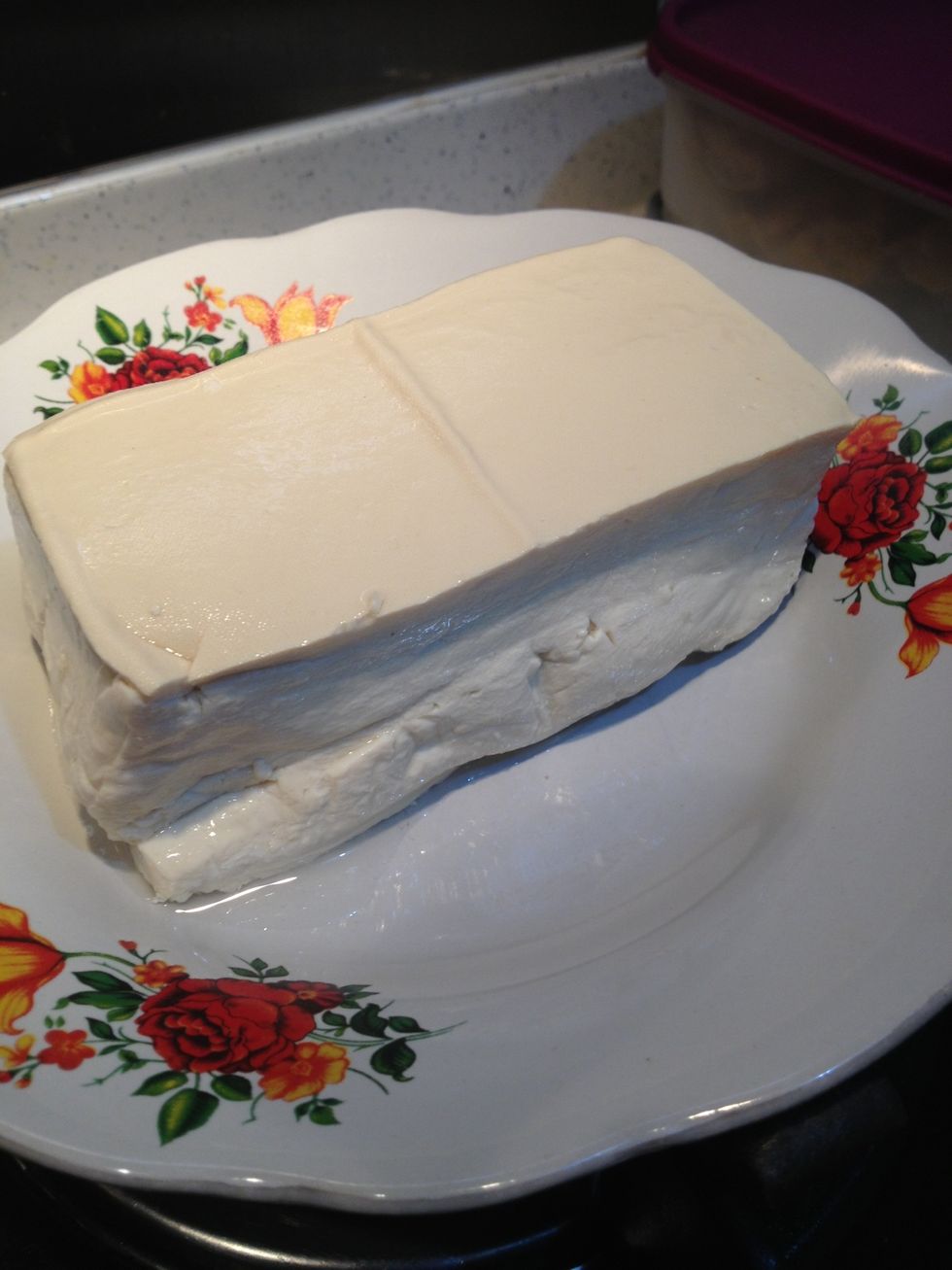 Tofu.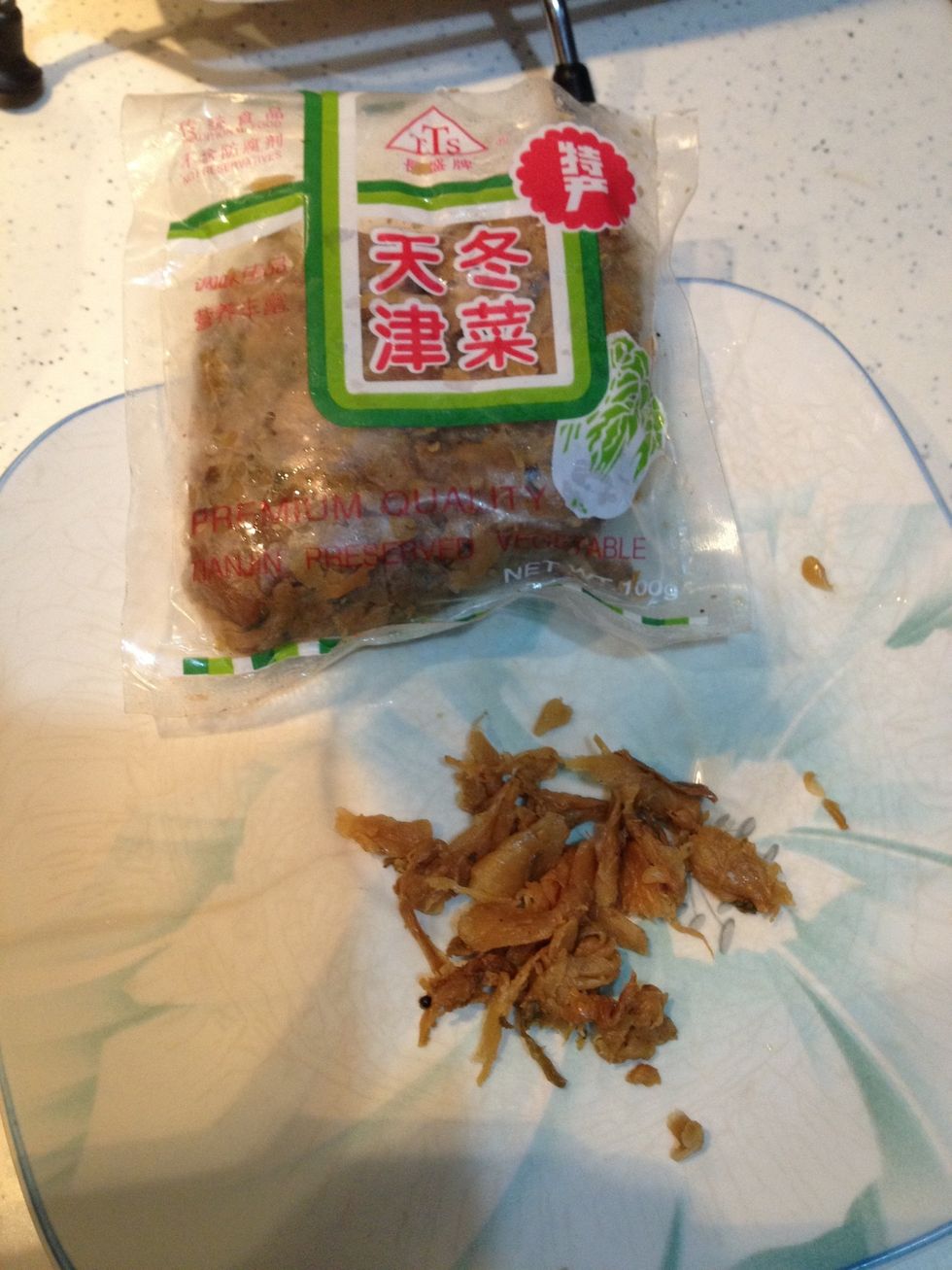 Tongcai.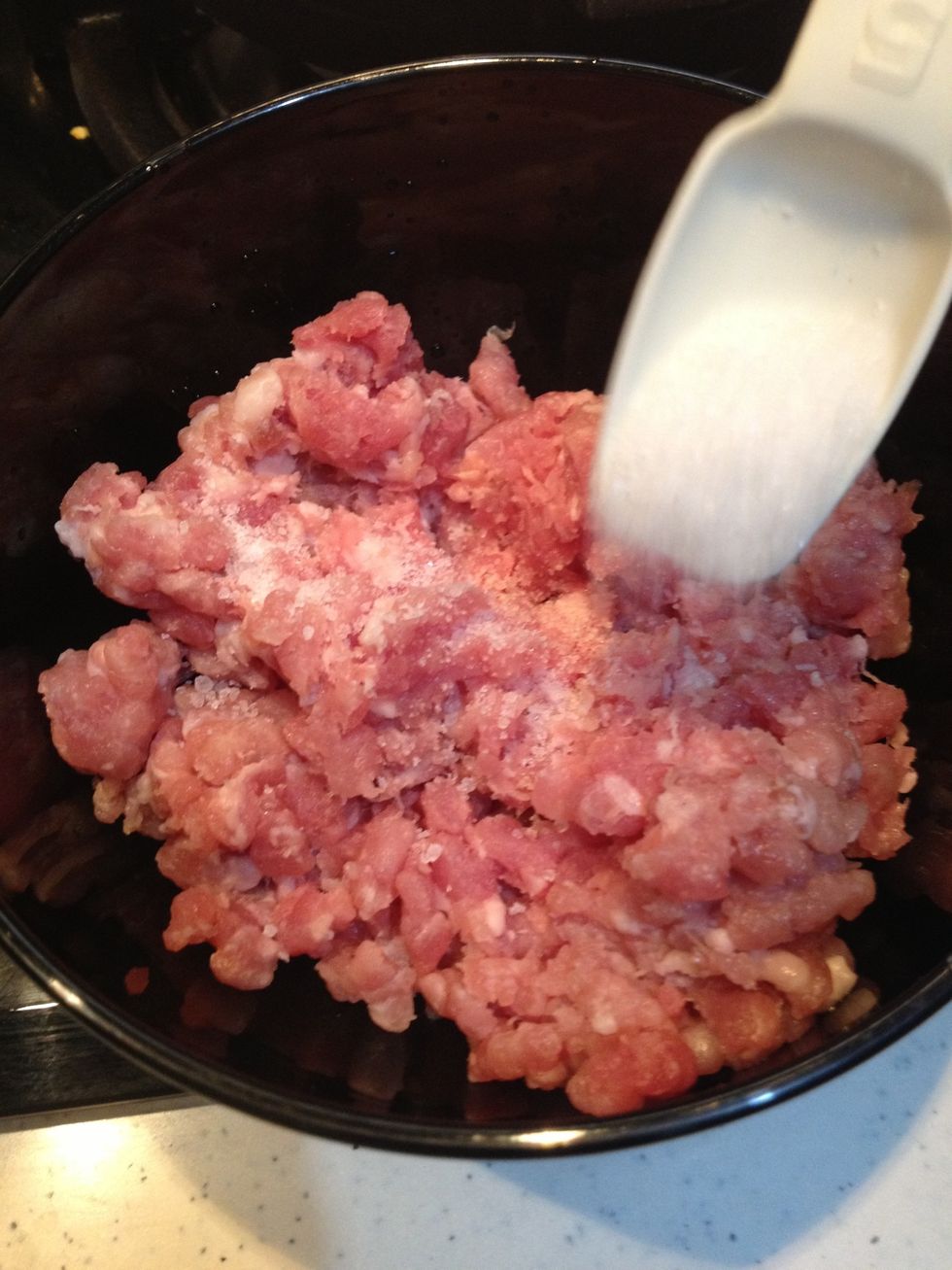 Add salt.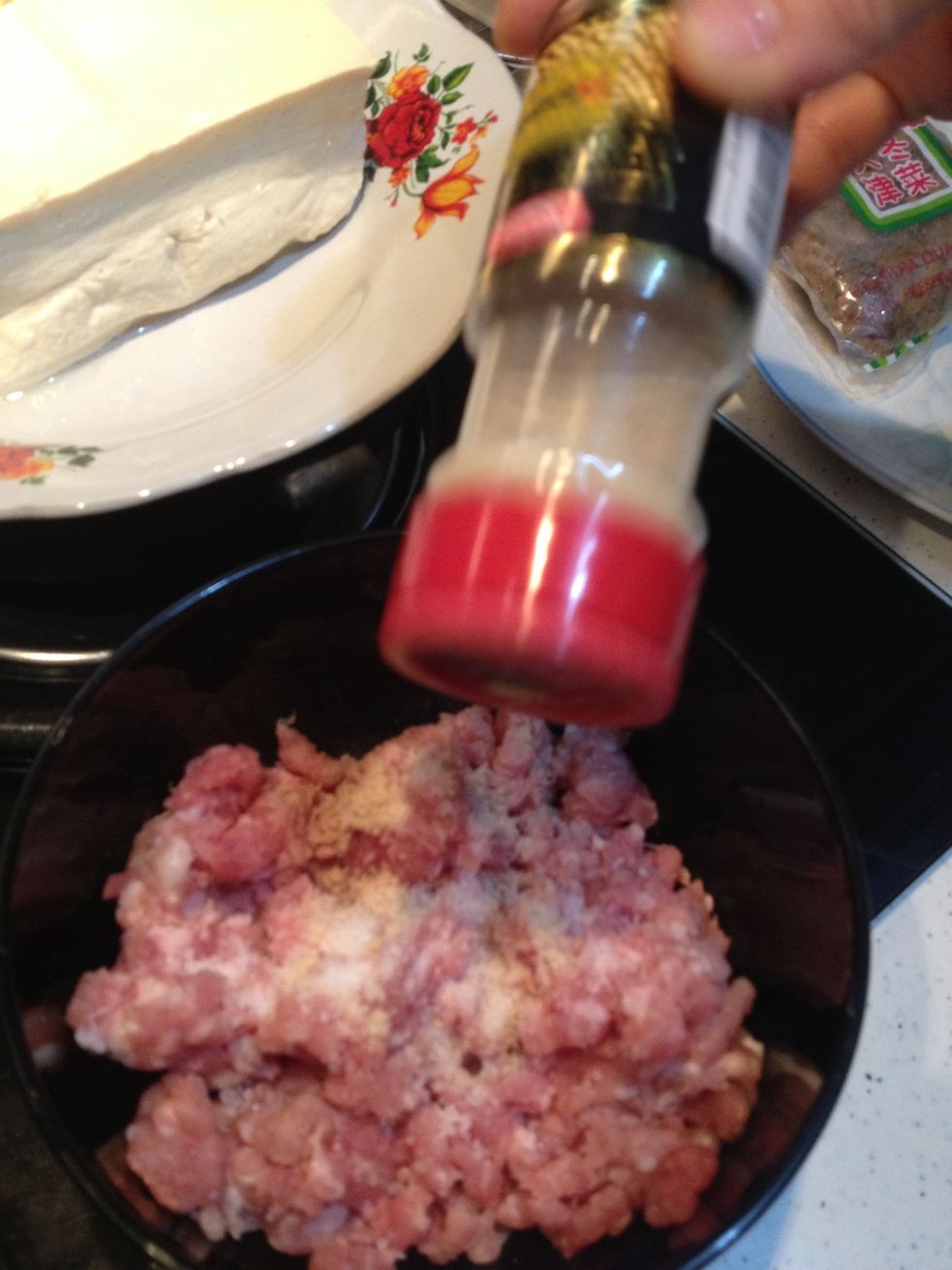 Add pepper powder.
Slice up the tofu.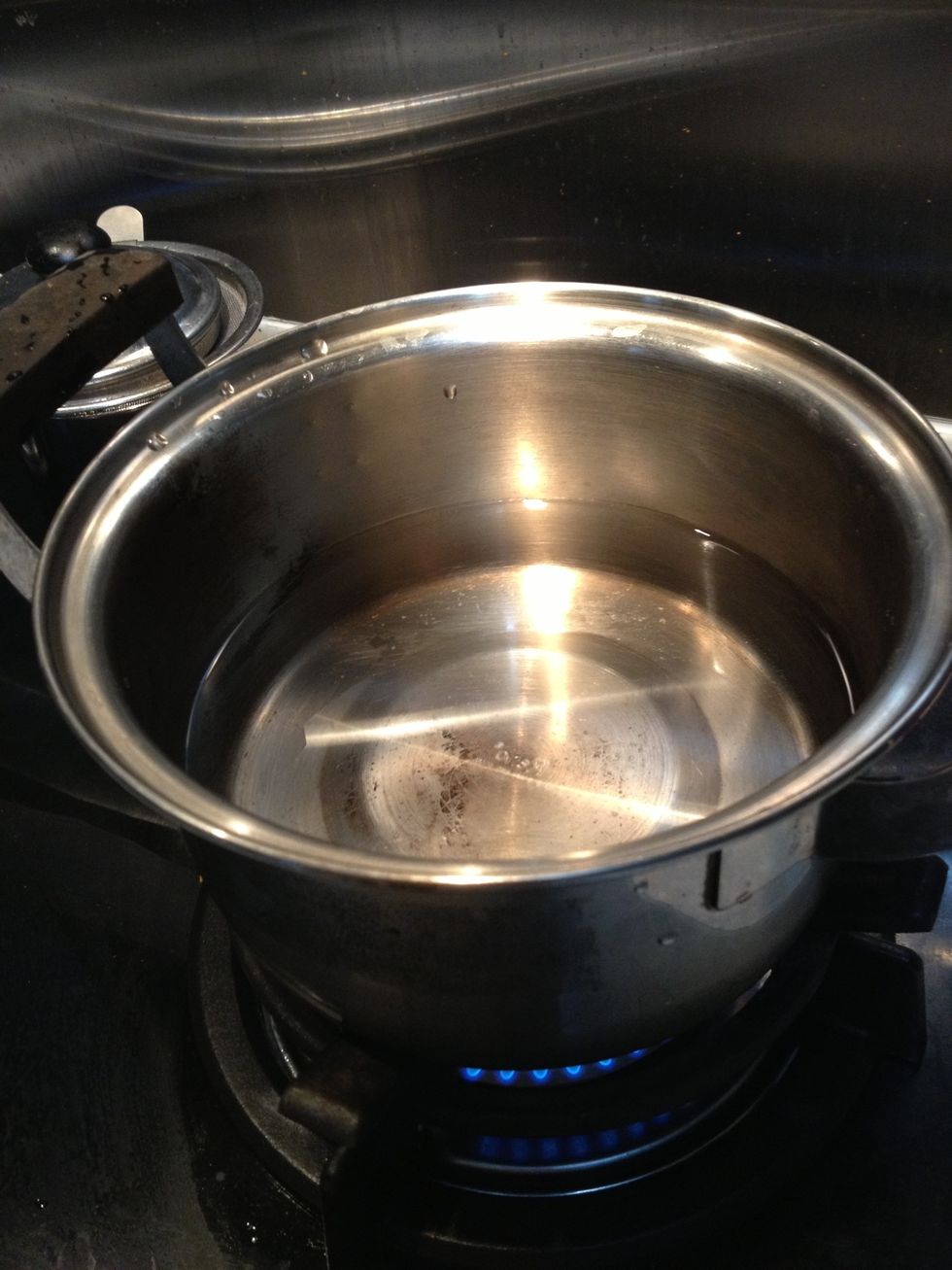 Boil water (slightly less than 1 litre)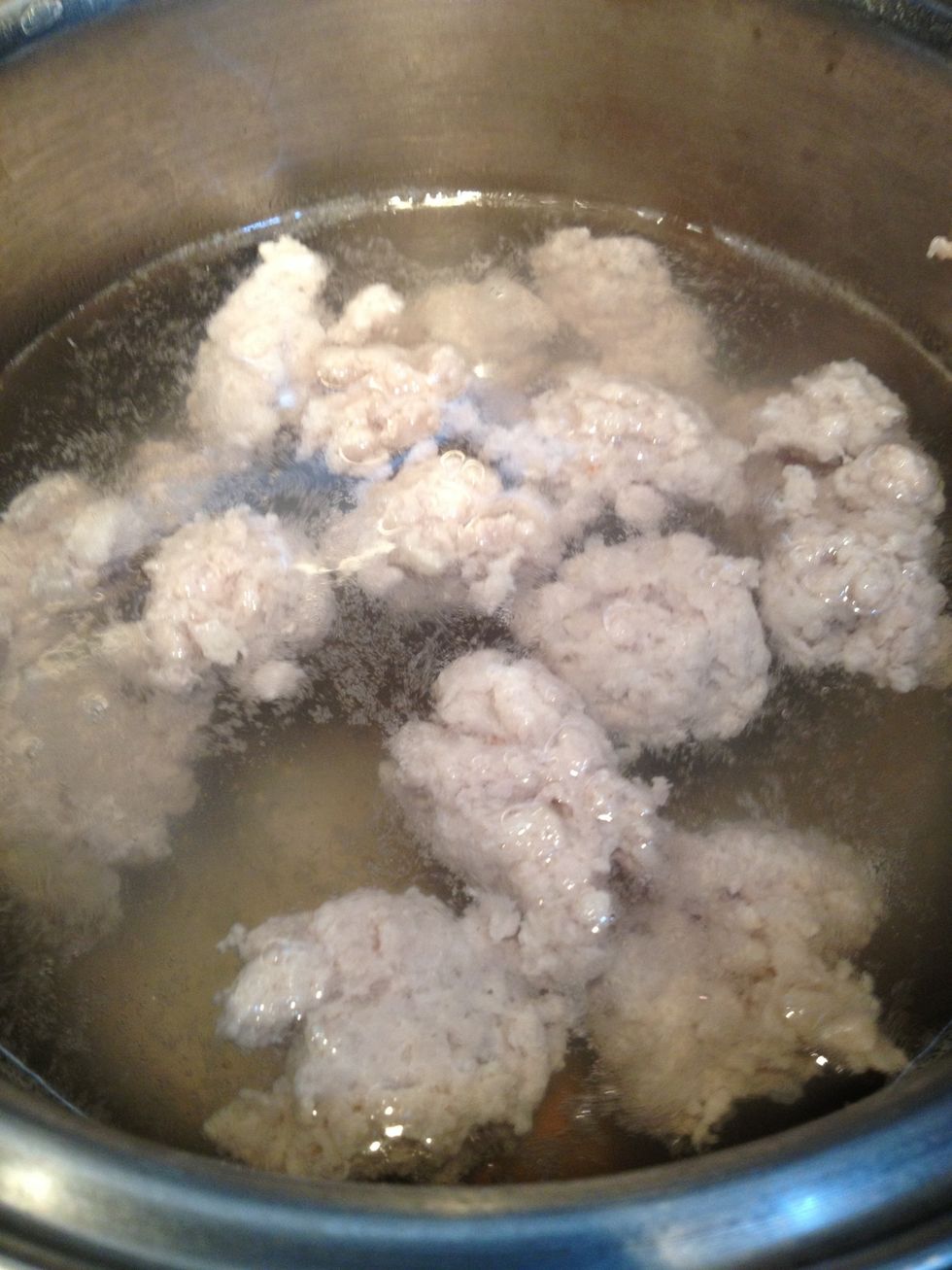 Roll the meat into meatballs and boil them for about 5 minutes until the texture is soft. Then add salt and pepper to the broth.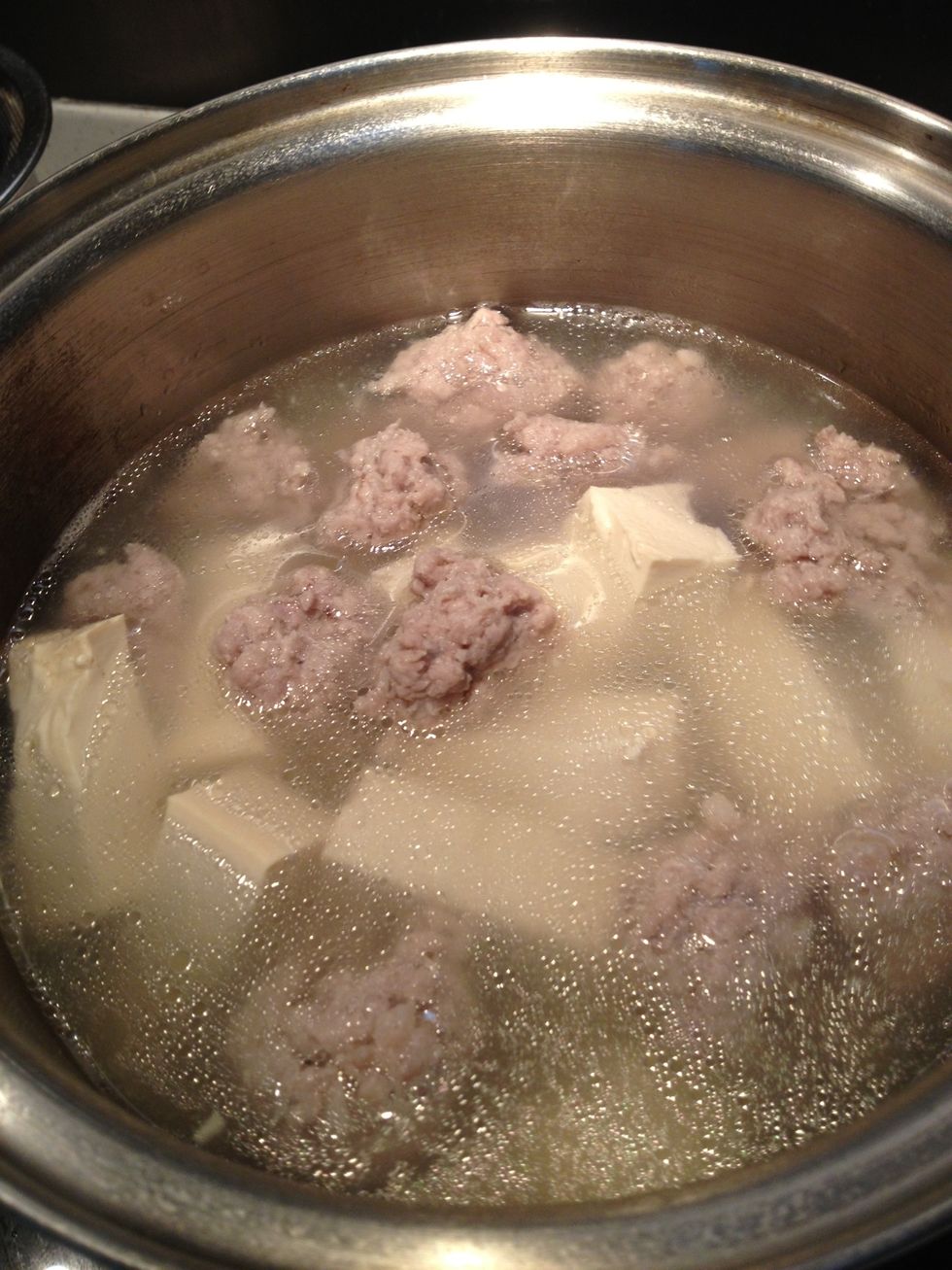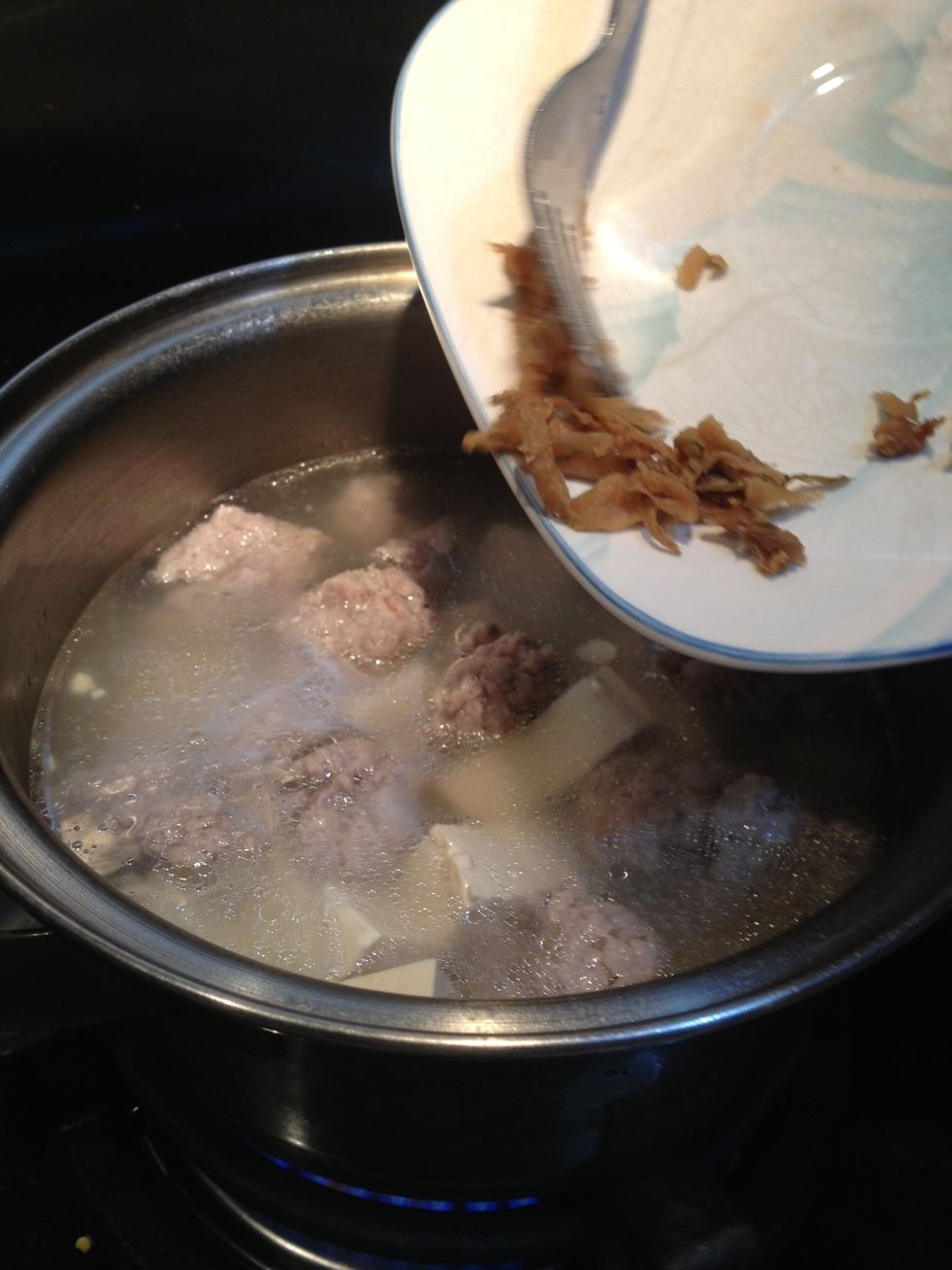 Add the tongcai.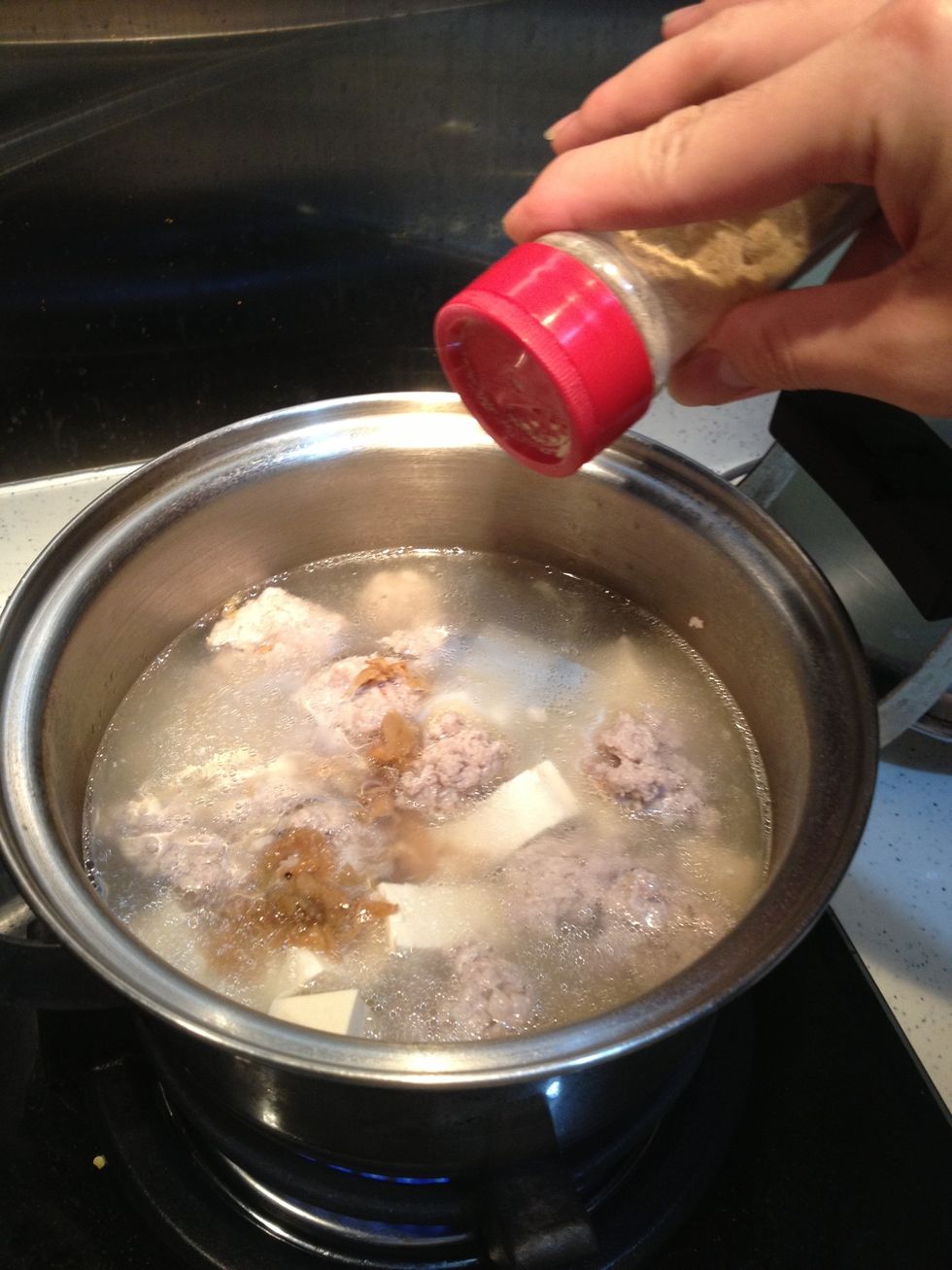 Add some extra salt/pepper if needed.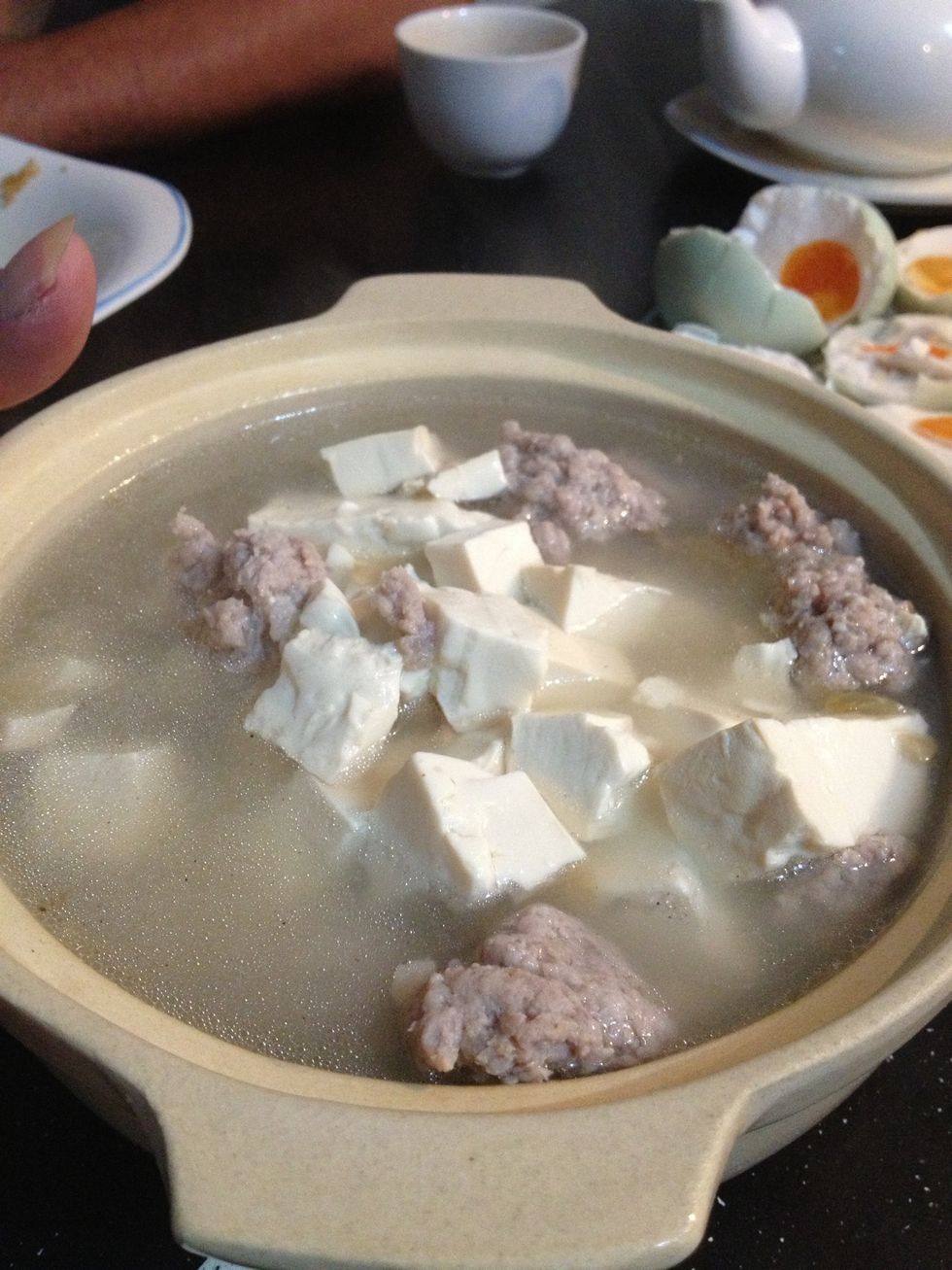 Serve. Enjoy your meal!
1/2oz Minced pork
1.0 Chinese tofu
Tong cai
1.0l Water