How to cook chinese style chicken & mushroom stirfry
Cook Chinese Style Chicken & Mushroom Stirfry
26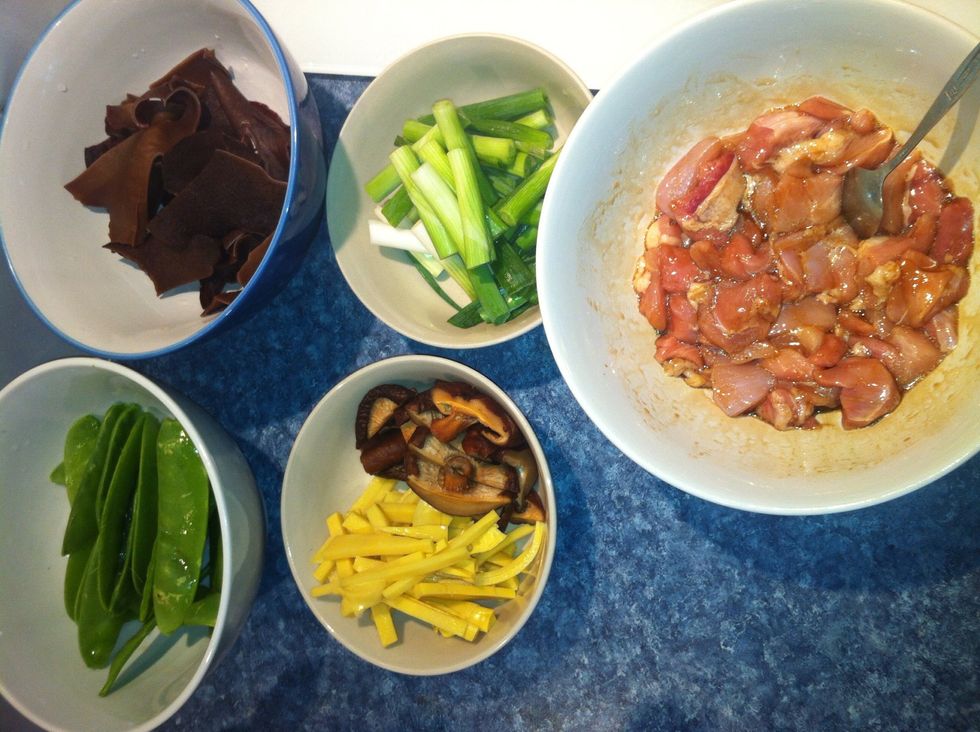 Soak the champignons and black white fungus in water for 30 minutes before cutting to bite size. Cut all the vegetables. The dice chicken needs marinating in 2 tbsp soy sauce and ground white pepper.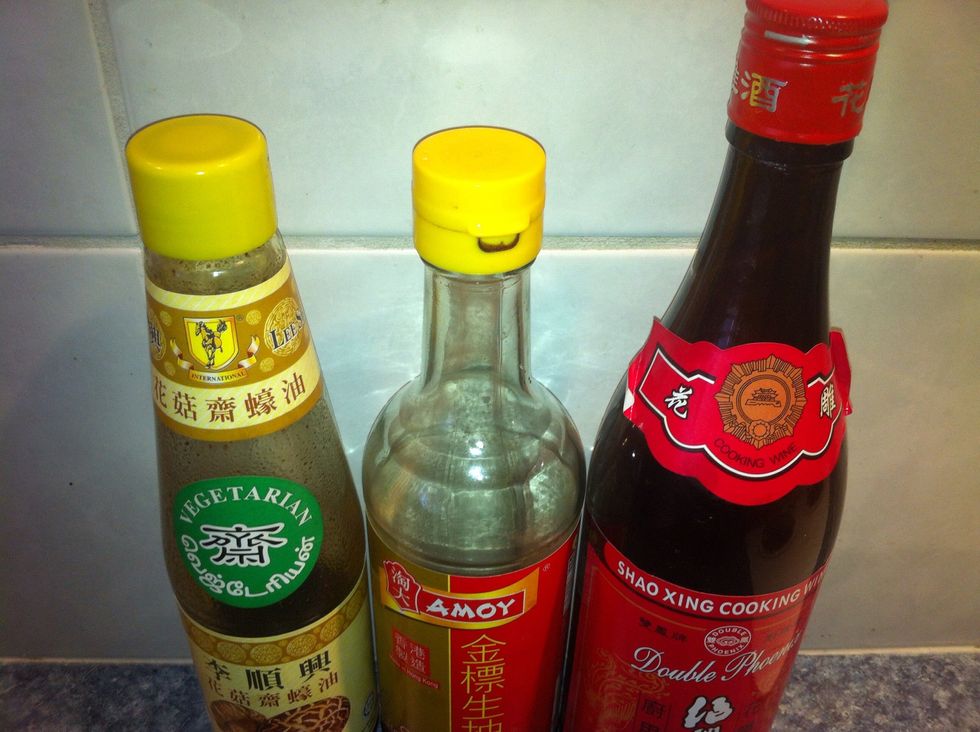 These are used in the sauce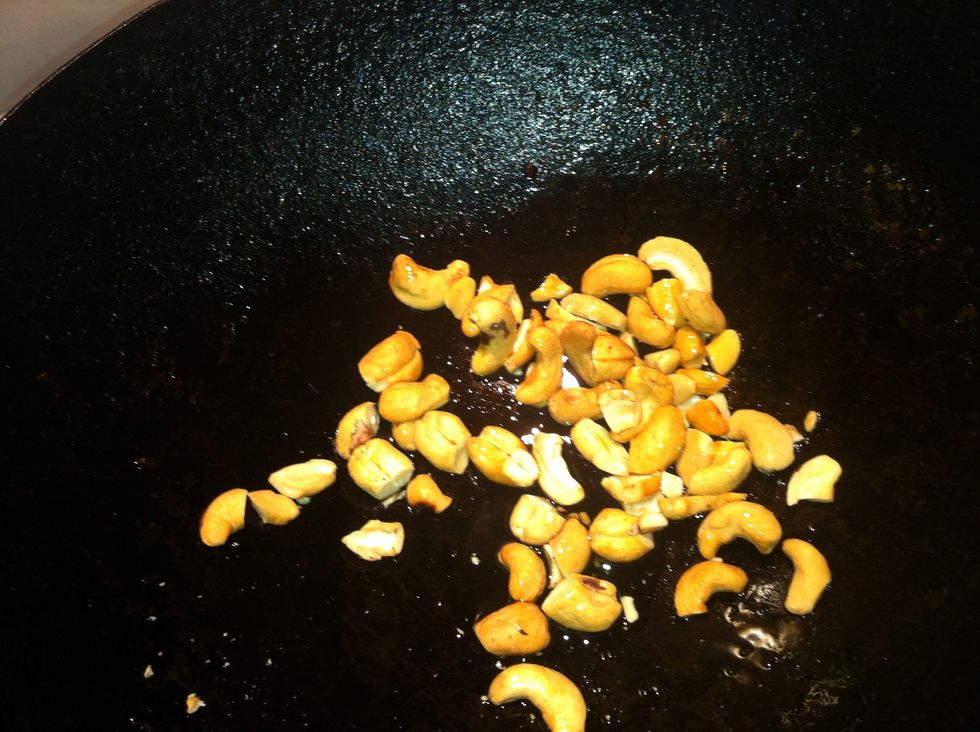 Heat 2 tbsp oil. Quickly fry the cashew nuts and keep aside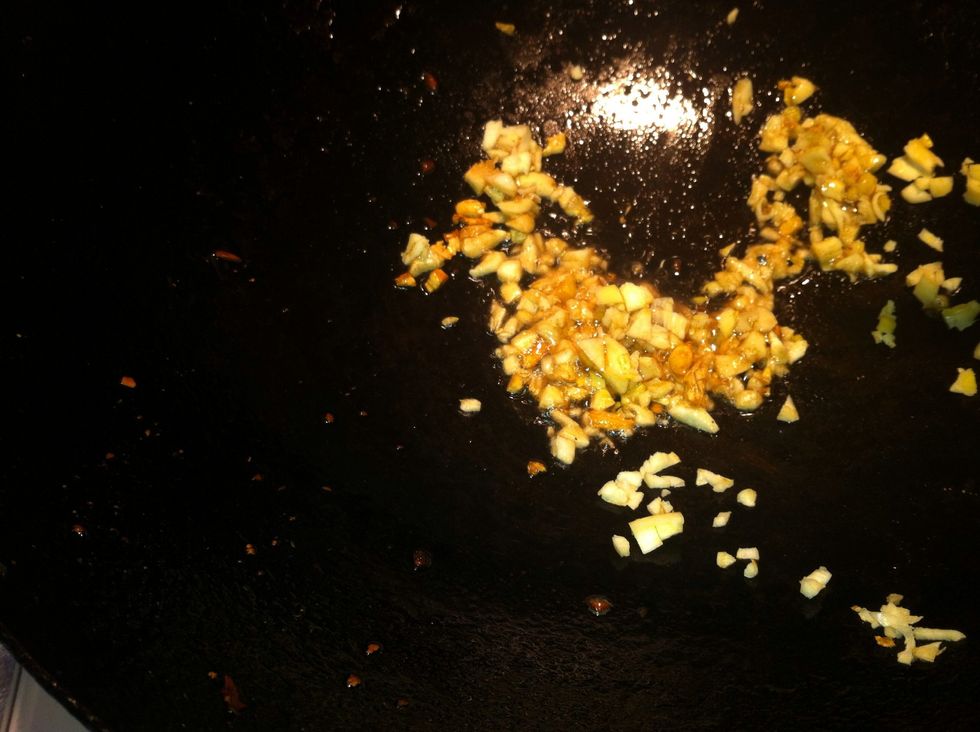 Add sesame oil to the wok and add minced garlic. When garlic is fragrant.....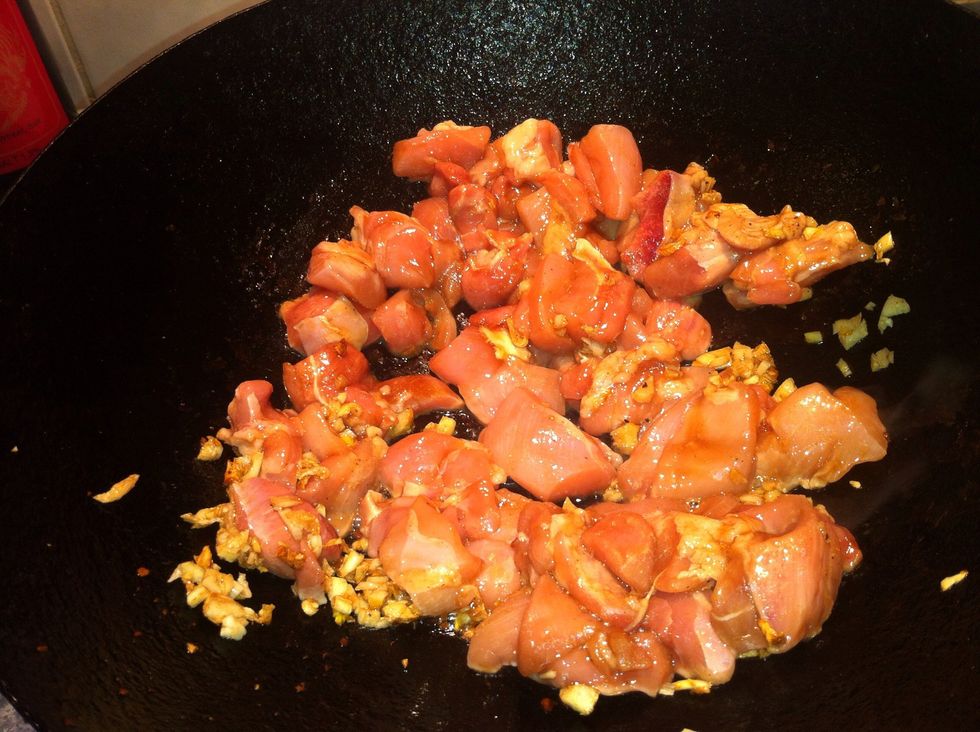 Add the marinated chicken. Spread the chicken to ensure even cooking. The chicken needs to cook without coloring. Then you can add in the ginger.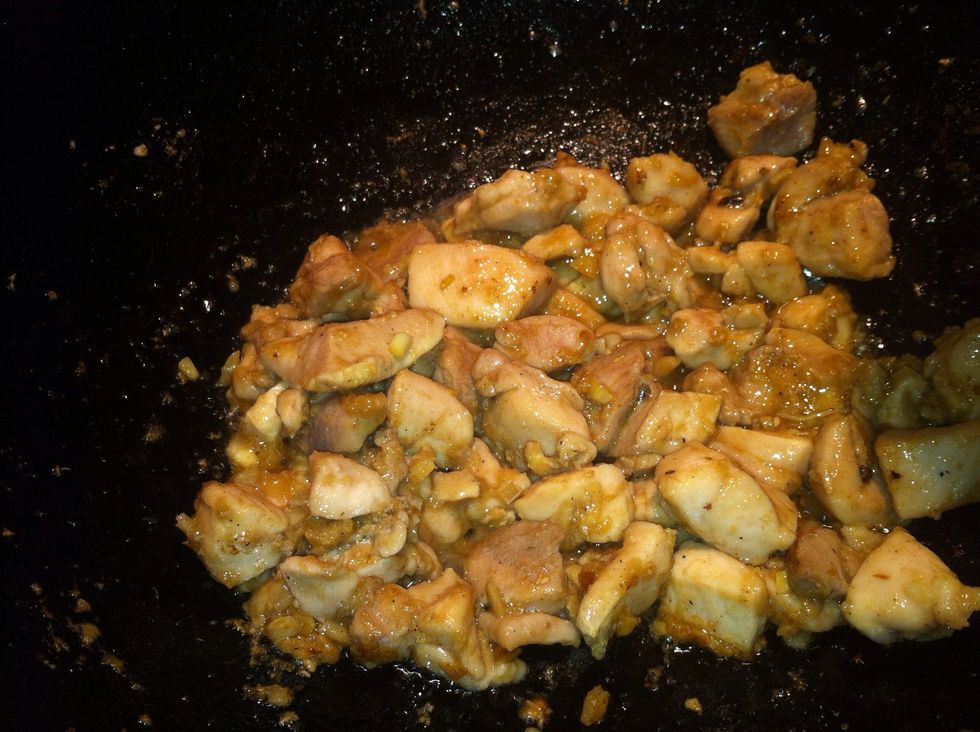 Now that it is fragrant and the chicken is cooked....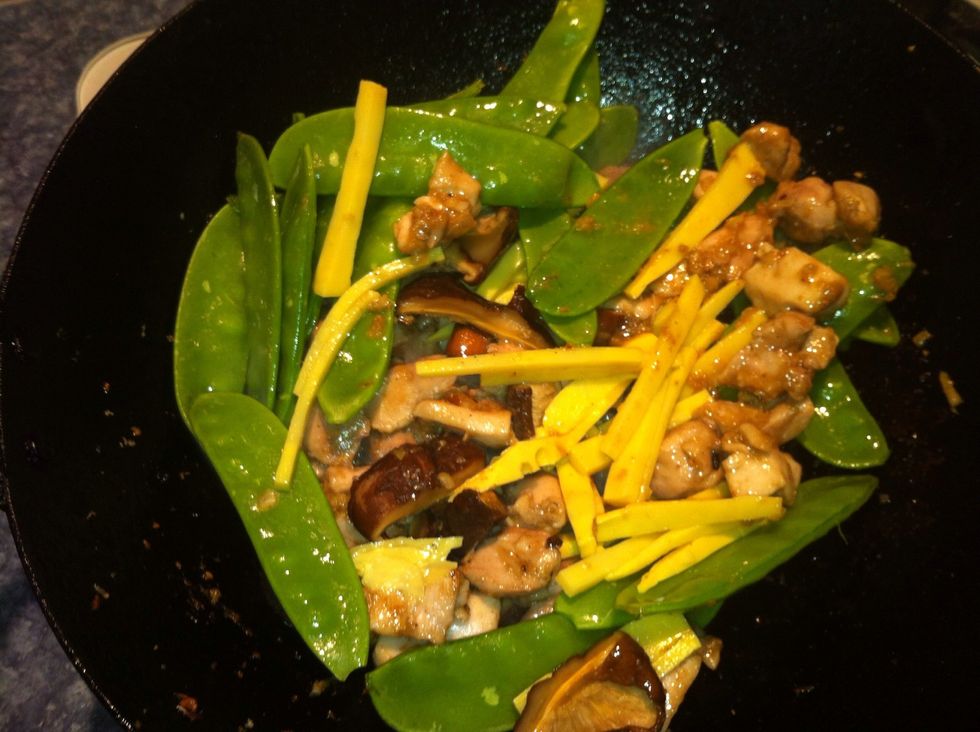 Add all vegetables (except spring onion) stir well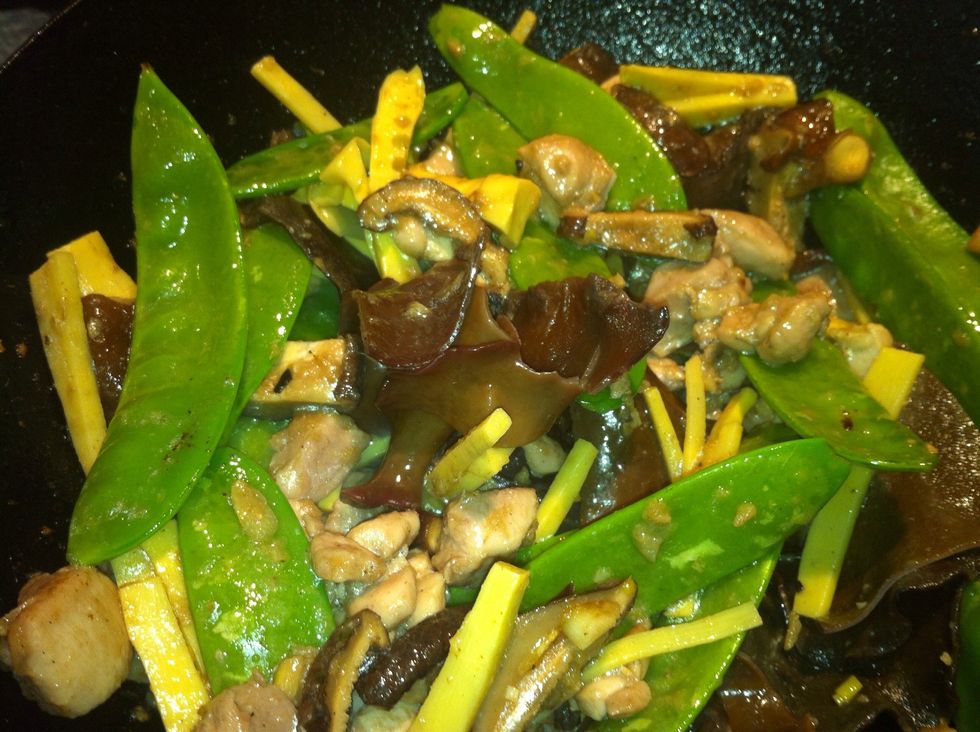 Place the potato starch in 4 tbsp water. Mix well.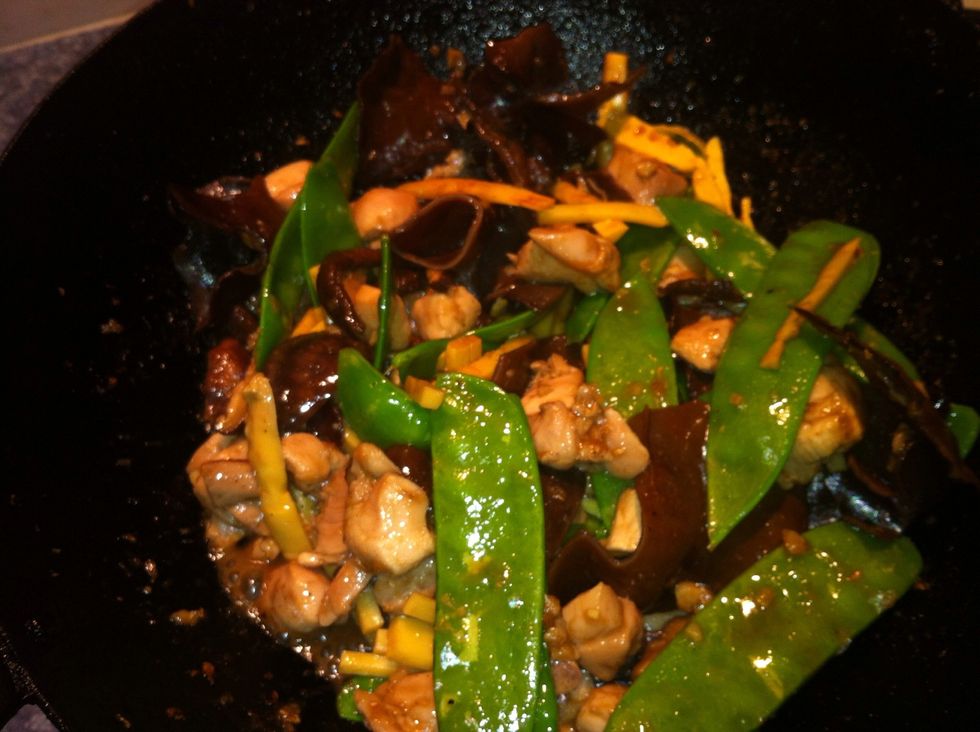 Now add the balance light soy sauce, oyster sauce and shao Xing wine. Cook for 1-2 mins on high. Taste. Adjust with soy sauce and sugar if needed.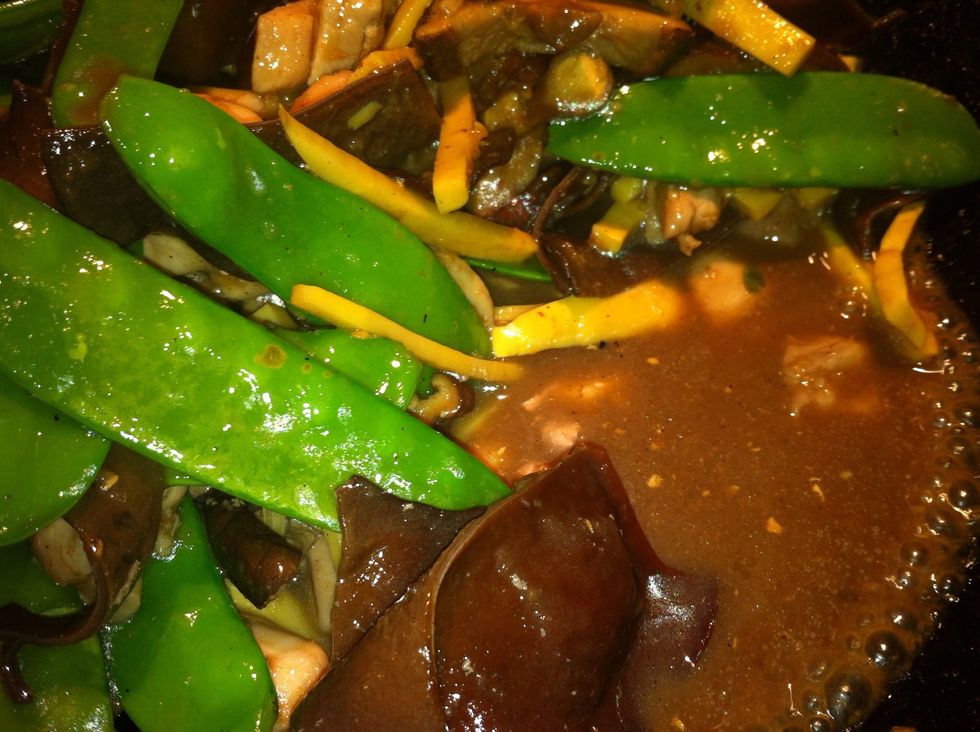 Now you will see the liquid at the bottom of the wok. Stir in the potato starch. Give it a quick stir to thicken sauce. Add in spring onion and switch off flame. It's ready for plating
Sprinkle the fried cashew nuts. Serve with steam jasmine rice. Both mushroom and fungus are an acquired taste. If it does not appeal to you substitute with fresh mushrooms.
2.0 Chicken thigh (diced)
2.0Tbsp Light soy sauce
1/4tsp Ground white pepper
2.0Tbsp Roasted cashew nuts
4.0Tbsp Vegetable oil
3/4c Snow peas
1/4c Bamboo shoots ( match stick size)
4.0 Dried black champignons
2.0 Dried black white fungus
1/4c Spring onions (matchstick size )
3.0Tbsp Oyster sauce
2.0Tbsp Shao Xing wine
1.0tsp Sesame oil
1.0tsp Potato starch
4.0 Garlic clove minced
2.0cm Ginger (juliene)