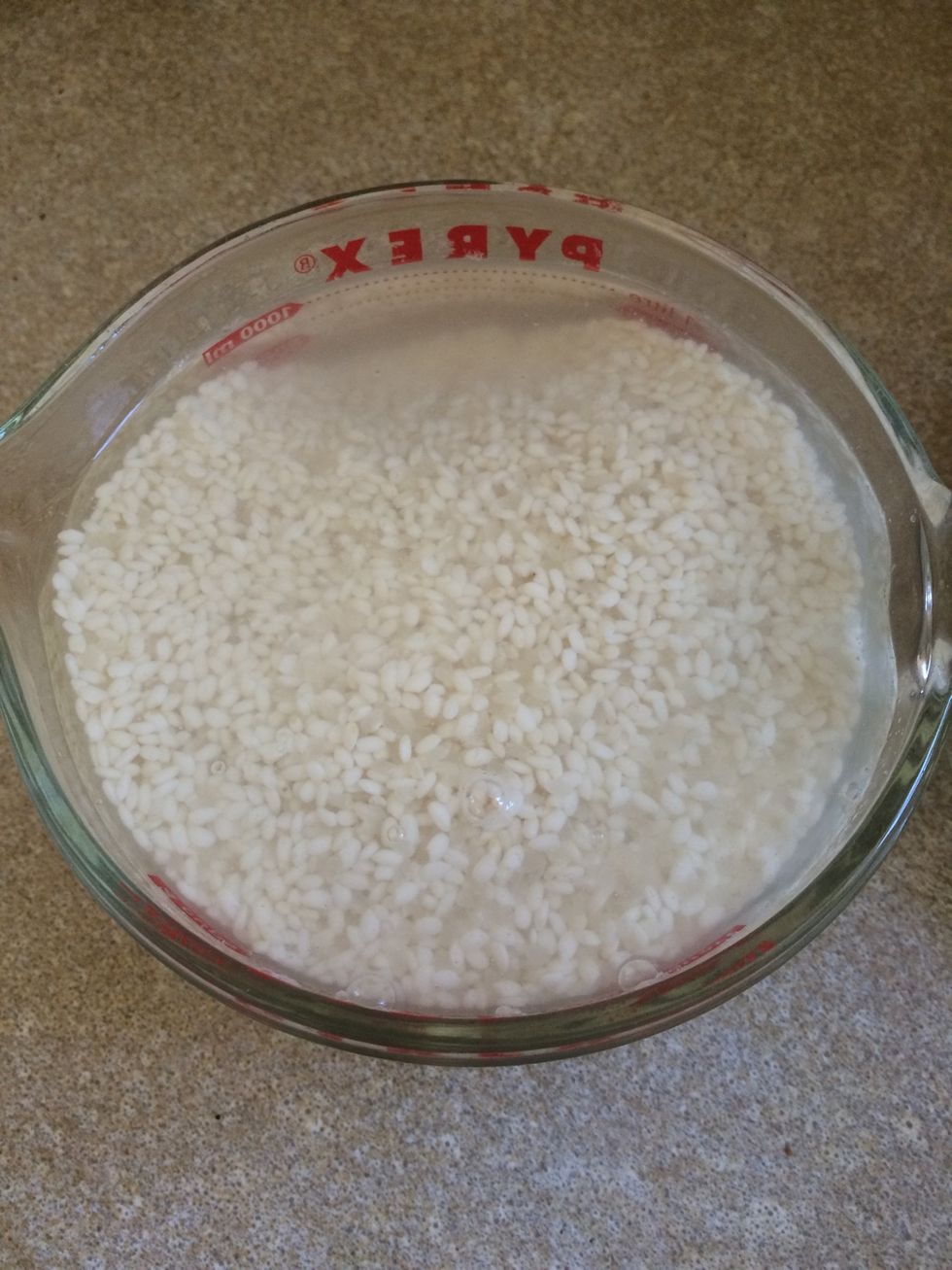 Wash white rice and pre soak for at least 6 hours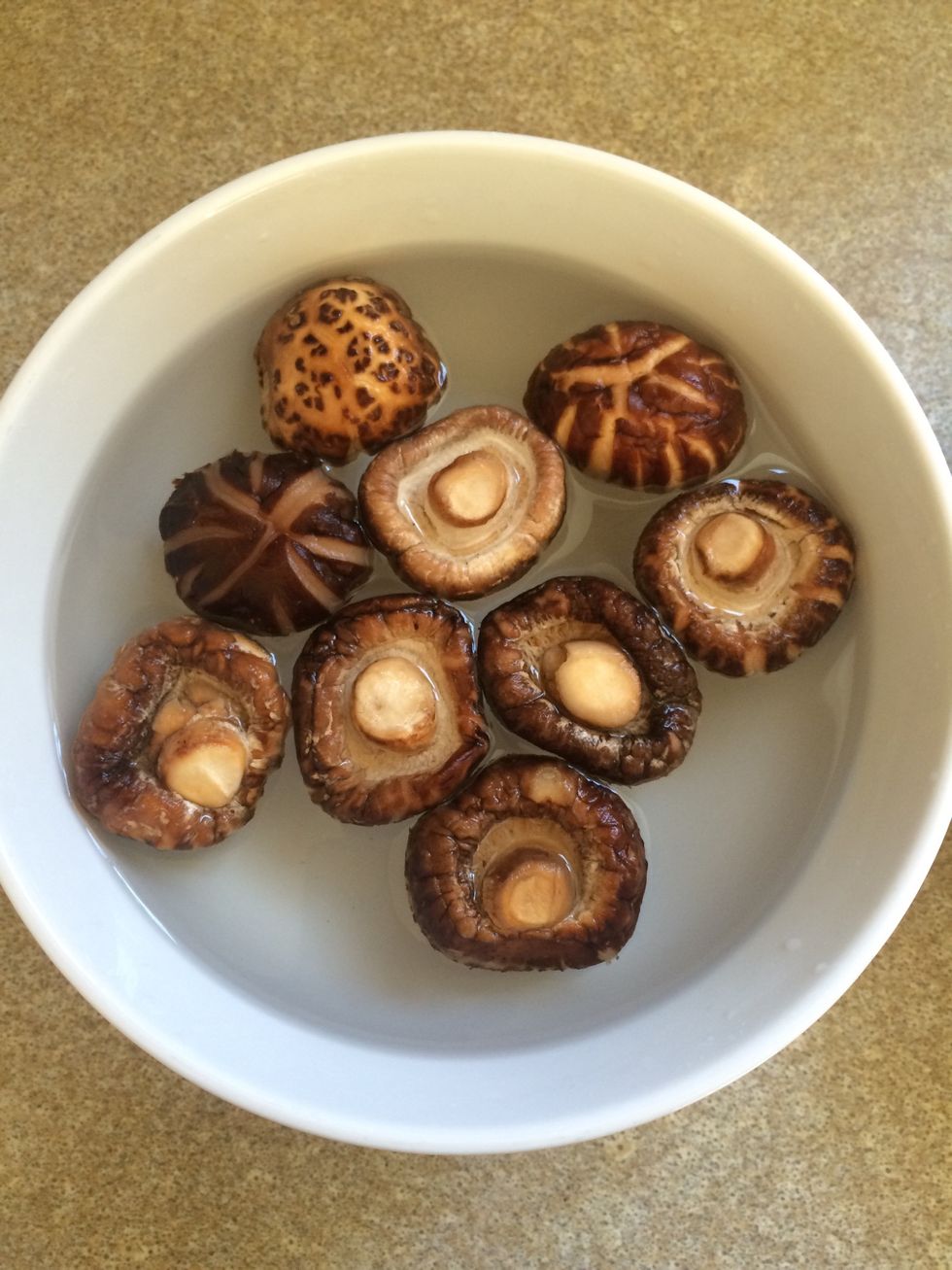 Rinse and pre soak shitake mushrooms until they have softened (6-8 hours)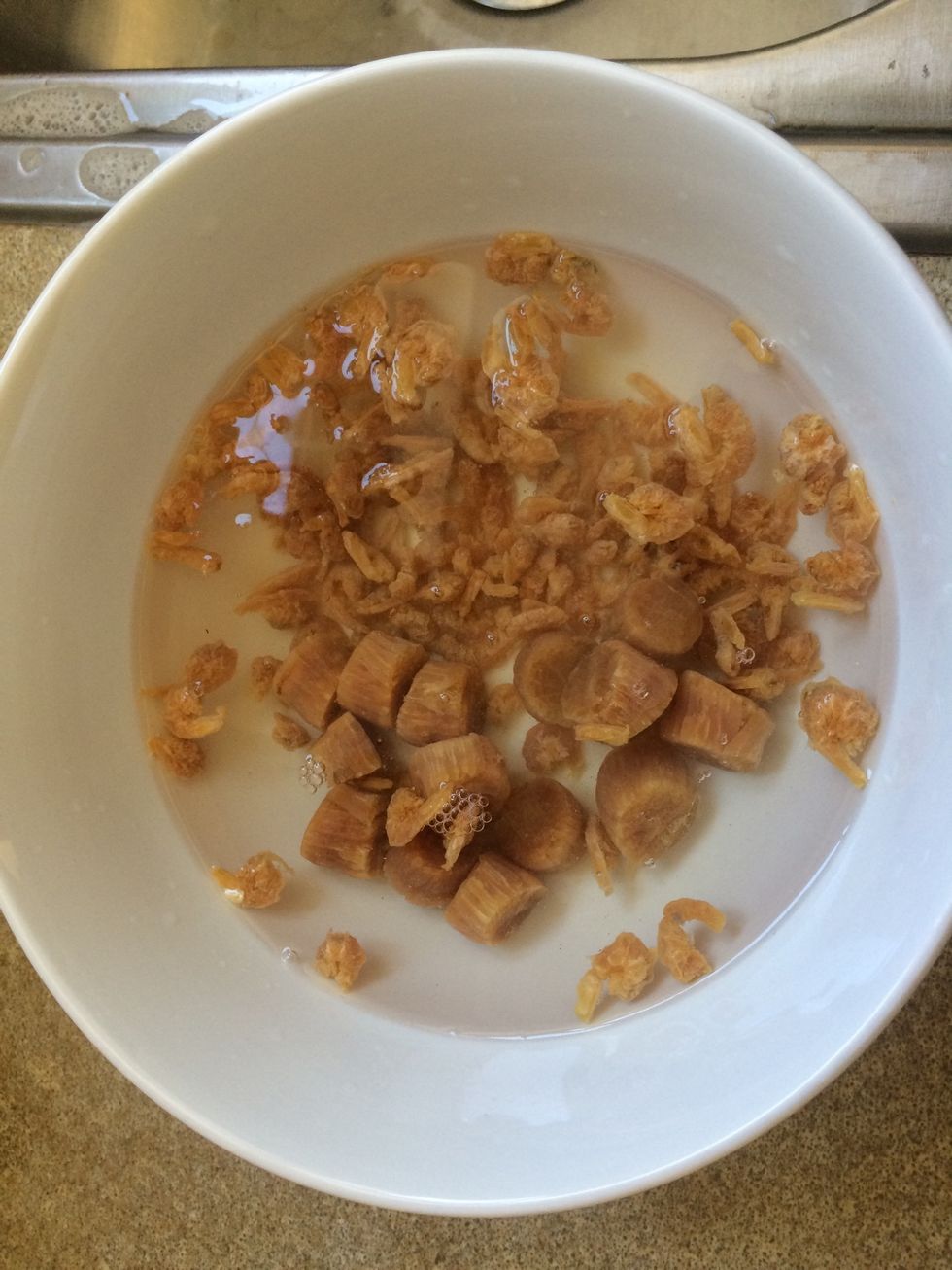 Rinse and pre soak dried shrimp and scallops (6-8 hours or until rehydrated)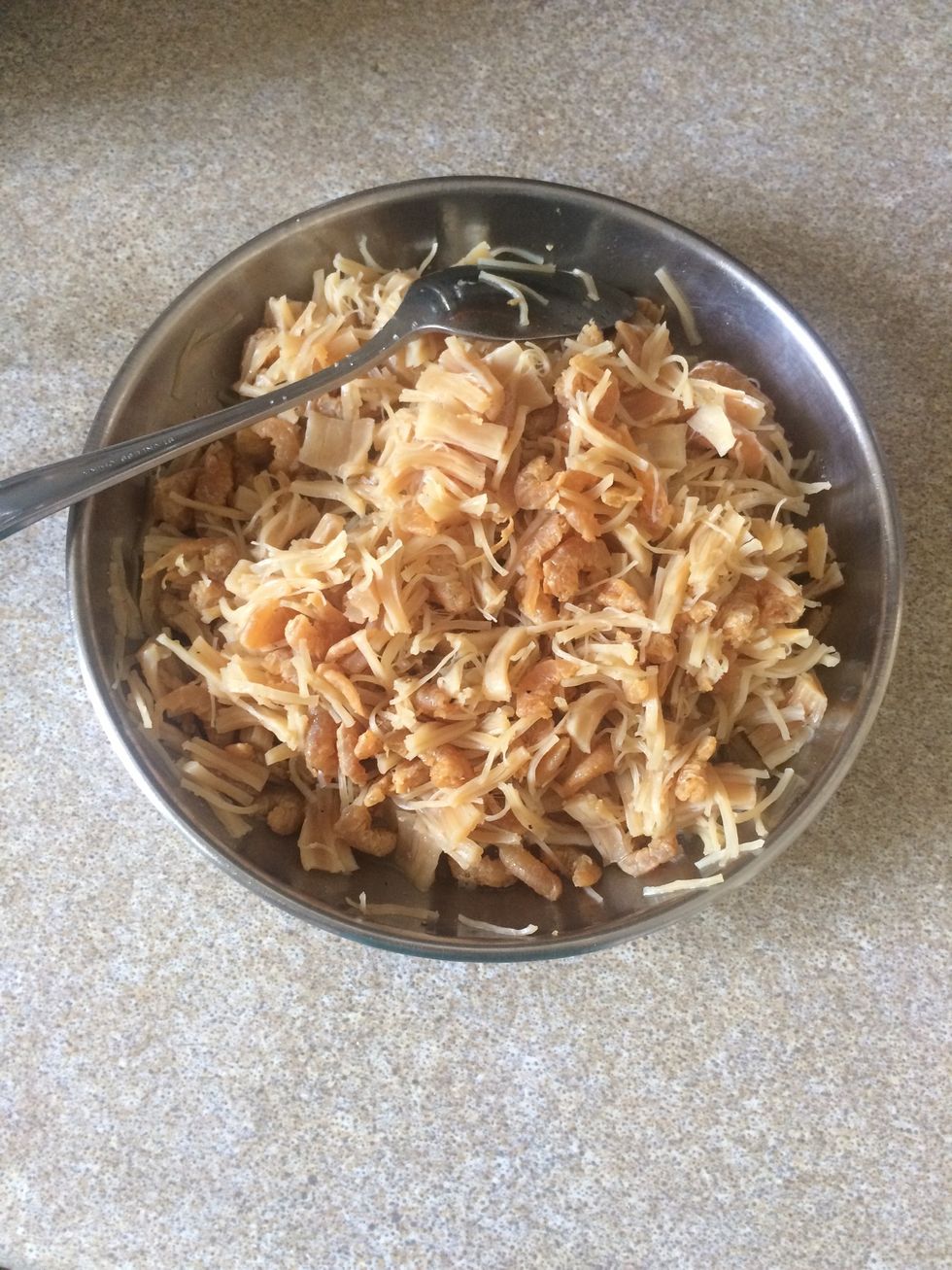 Once softened, remove shrimp and scallops from liquid and shred the scallops. Reserve soaking liquid. Steam shrimp and scallops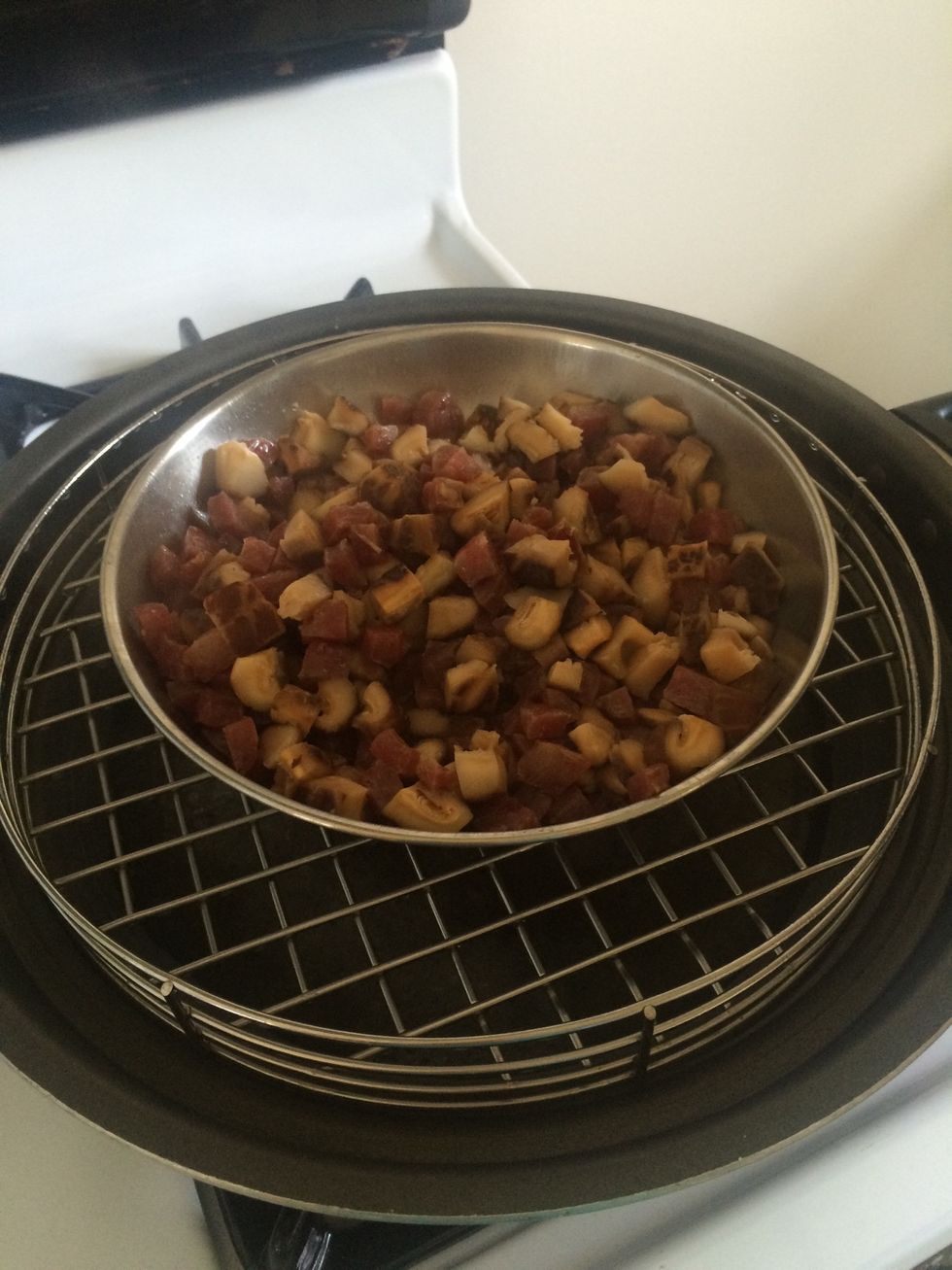 Reserve mushroom soaking liquid. Dice mushrooms and chinese sausage, steam until cooked through.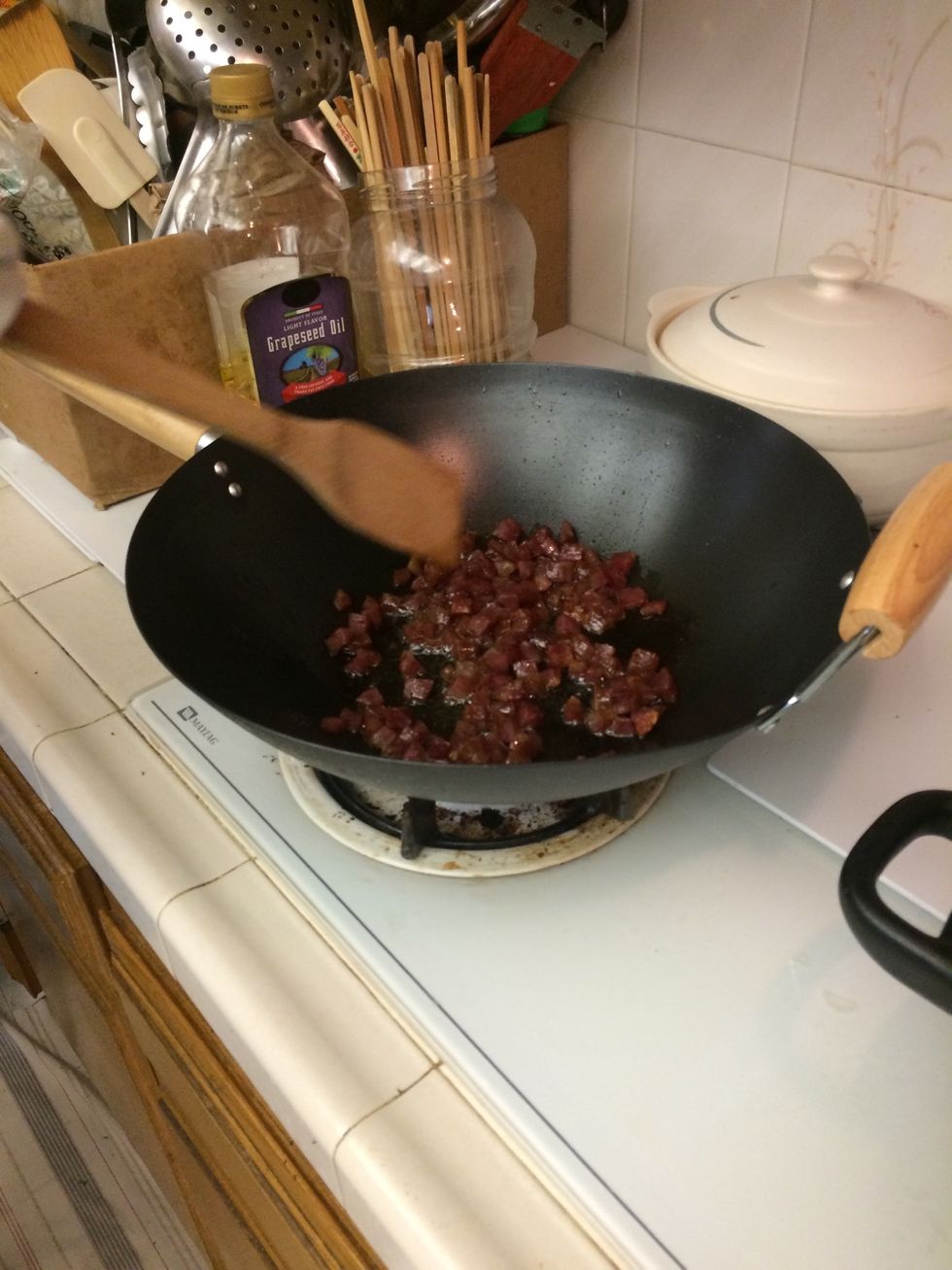 Stir fry steamed chinese sausage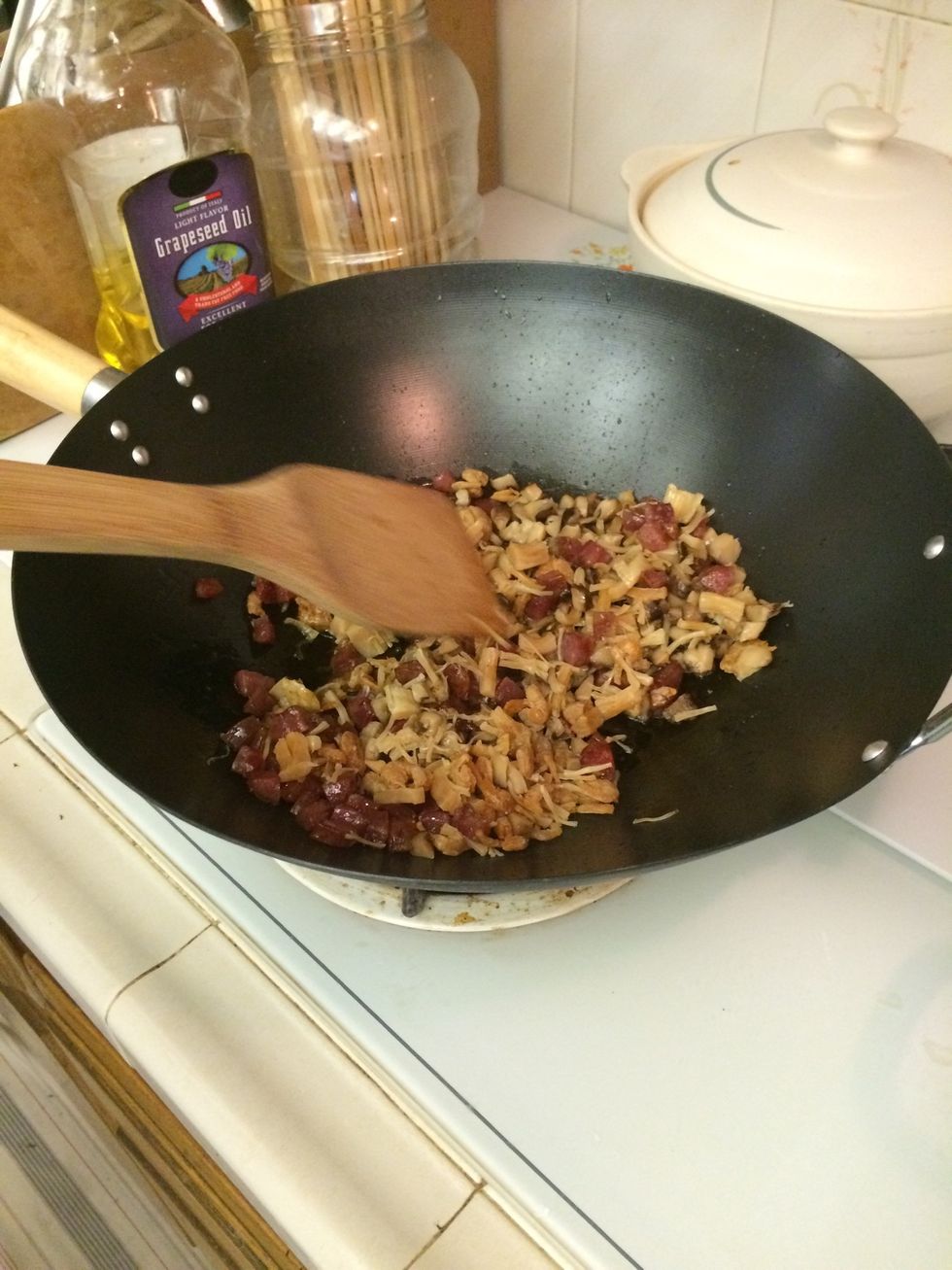 Add in scallop, dried shrimp. Next add chinese cooking wine, white pepper, seasame oil and soy sauce/salt.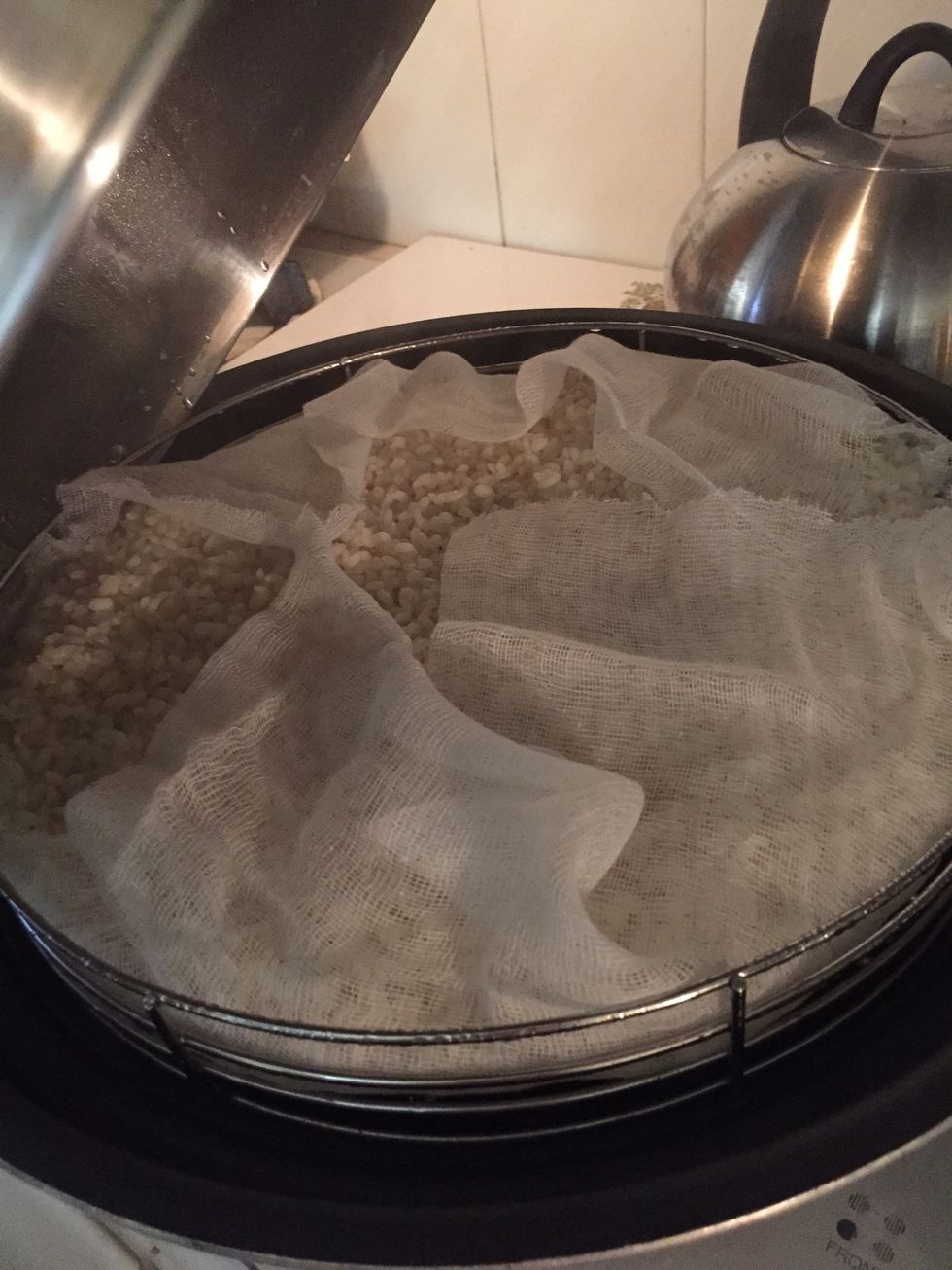 Steam rice with reserved soaking water until soft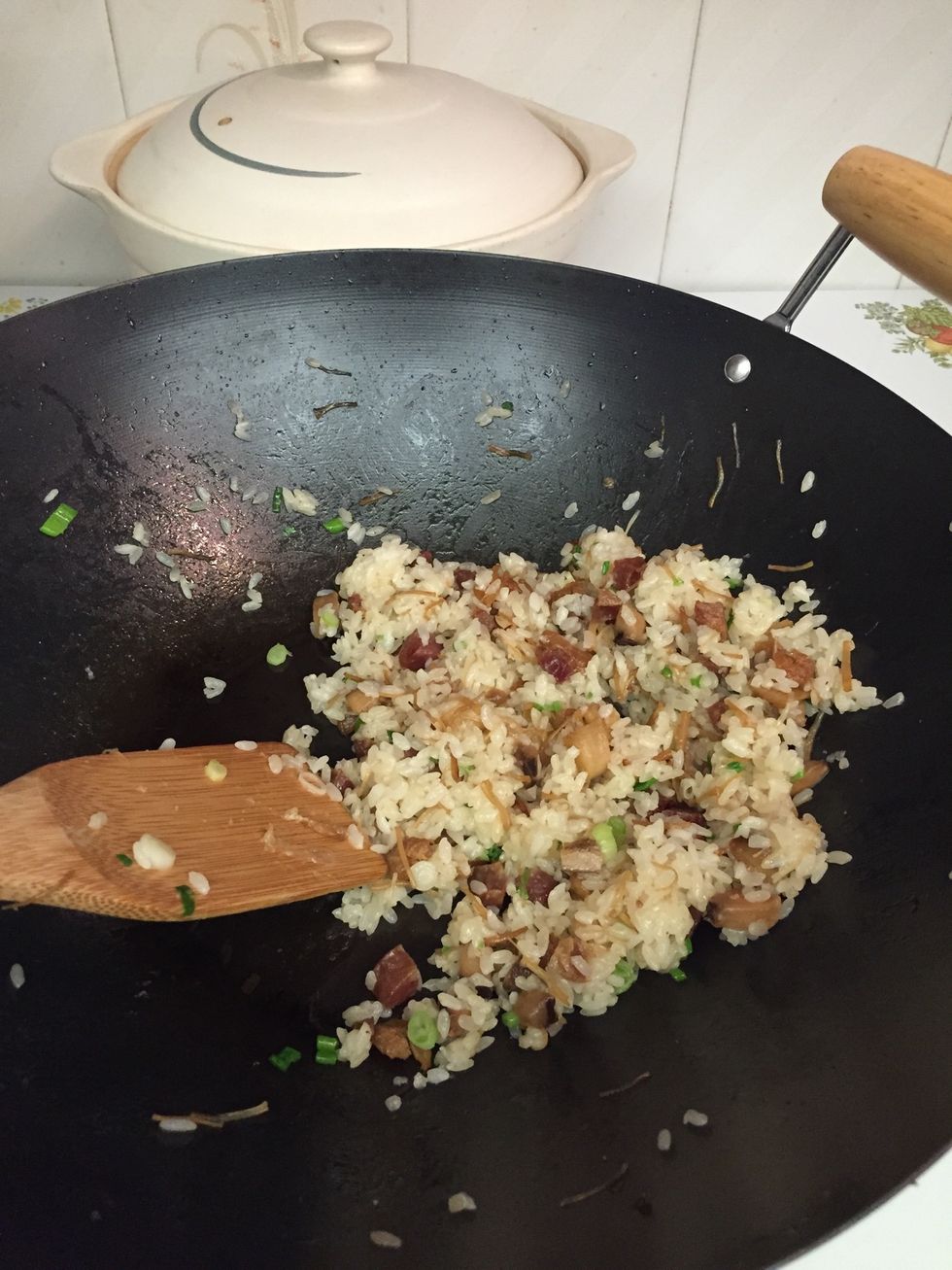 Once rice has been steamed, combine all ingredients
Serve!
Sweet white rice
Dried shitake mushrooms
Dried shrimp
Dried scallop
Chinese sausage
Green onion
Cilantro
White pepper
Soy sauce
Sesame oil
Cooking wine
Sugar