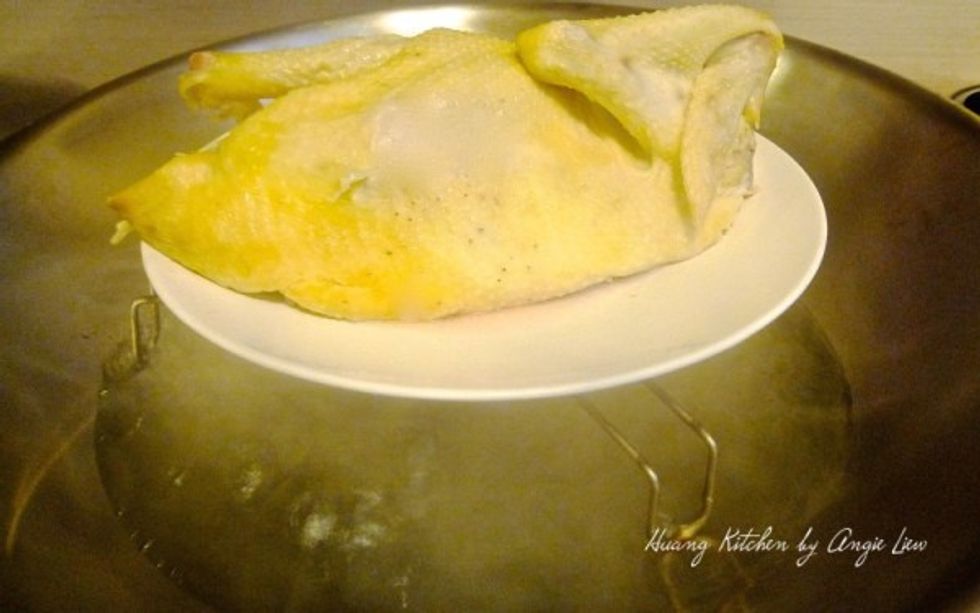 First spread salt evenly on both sides of the cleaned chicken. Set aside for 30 minutes. Then place the chicken to steam in the steamer.
Steam over high fire for about 20 to 30 minutes until done (you can easily insert a chopstick in). The chicken is done when the meat is white and firm to the touch.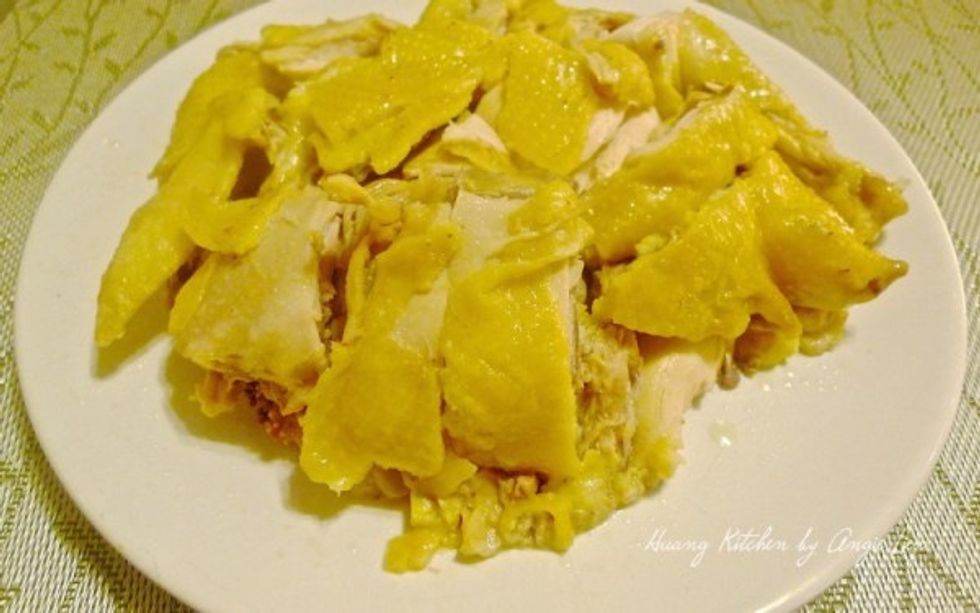 Cut the cooked and tender chicken into pieces of your favourite size and set aside.
While the chicken is steaming in the wok, minced some ginger and garlic. Also chopped some green onions and have ready the vegetable oil.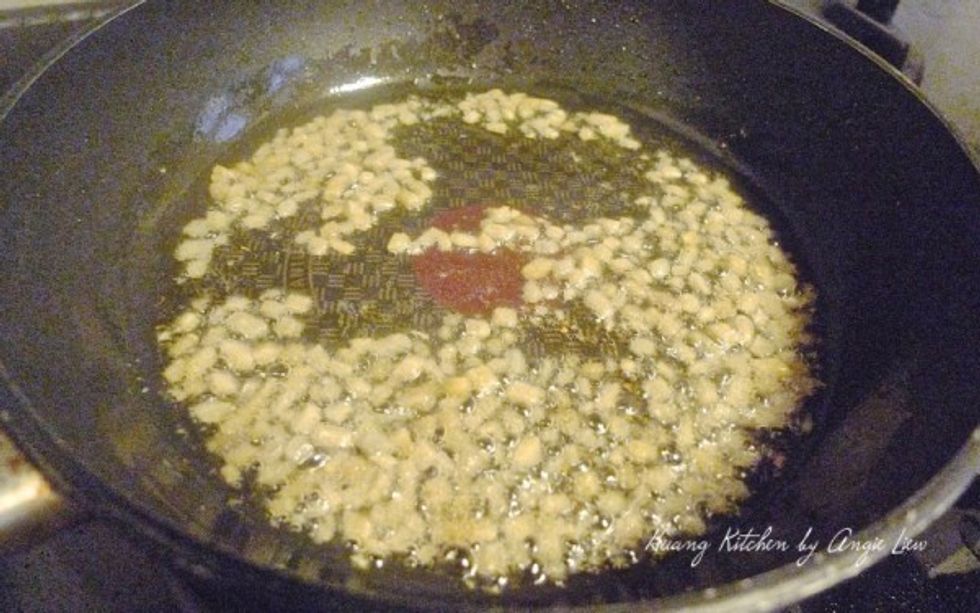 Prepare to cook the sauce. First saute the minced garlic in hot oil.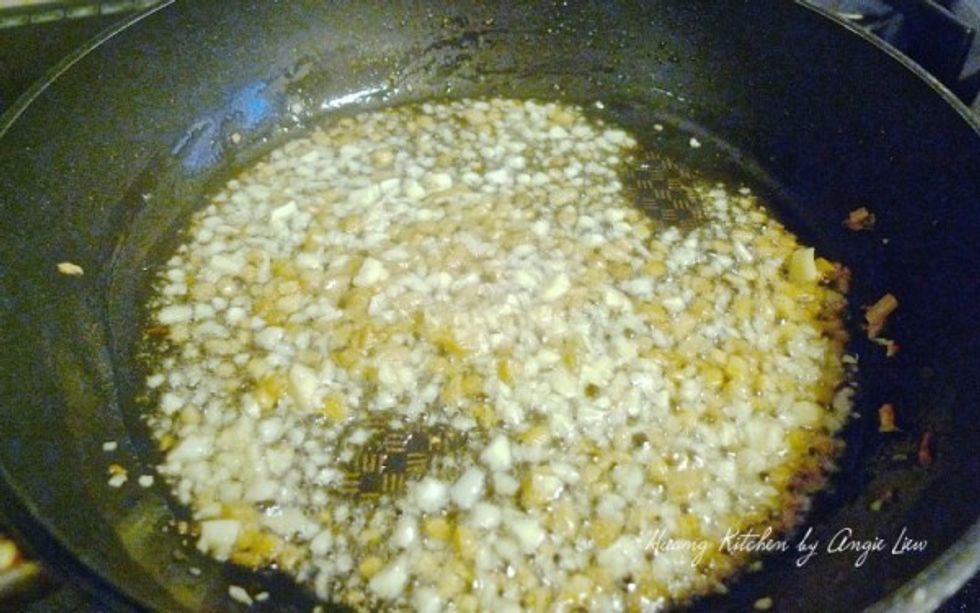 Then add the minced ginger. Fry the minced garlic and ginger till fragrant and golden brown in colour.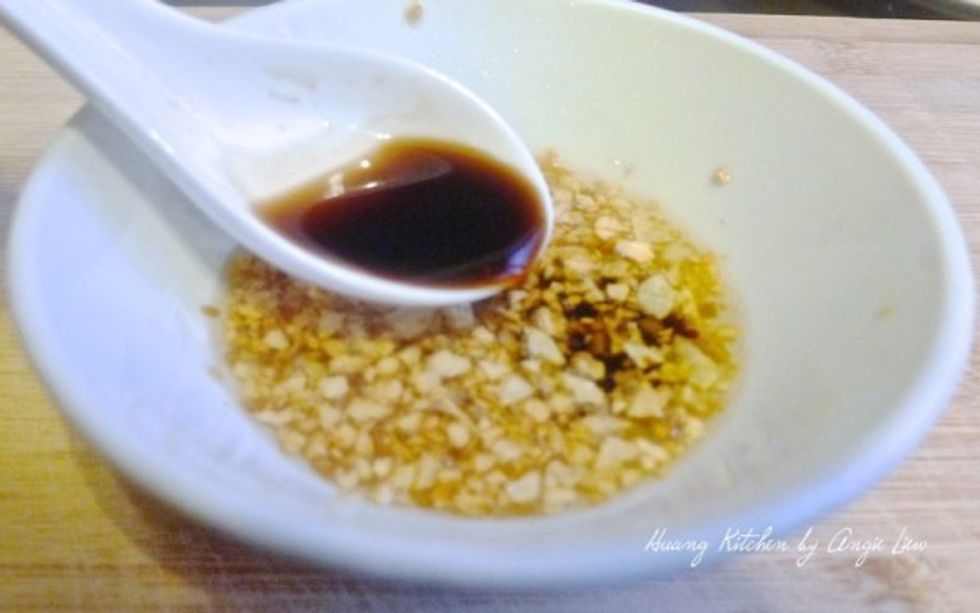 Transfer the browned garlic, ginger and the fragrant oil into a small bowl. Then add a tablespoon of good quality soy sauce & mix everything together. This forms a simple but full of aroma sauce.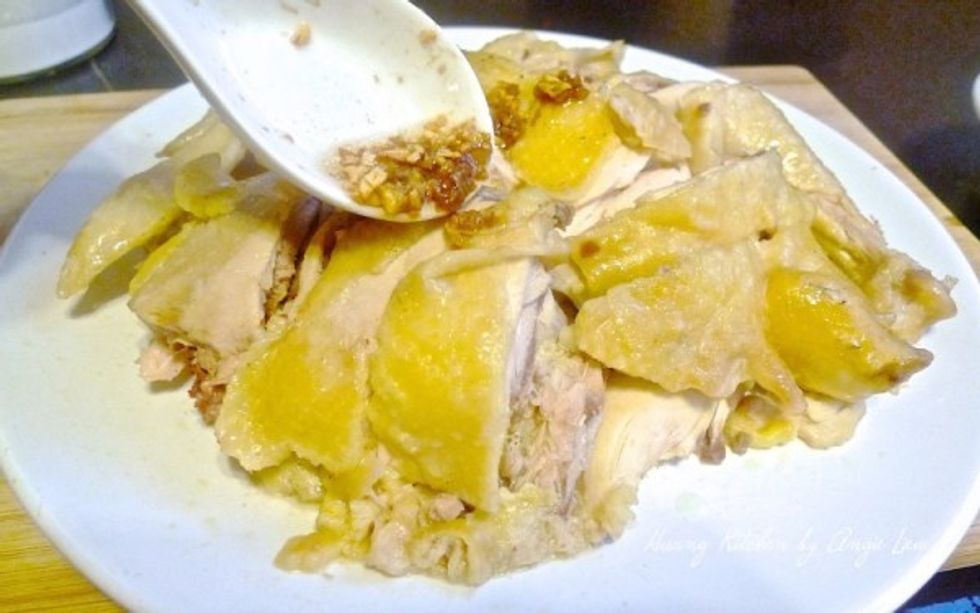 Drizzle the aromatic sauce evenly over the chopped chicken. And we're done!
Garnish with some chopped green onion and red chillies before serving with steamed rice. For more, like us on Facebook for instant latest recipes updates at www. Facebook.com/huangskitchen
1/2 Whole chicken, 600g
1/2tsp Salt
1.0Tbsp Garlic, minced
1.0Tbsp Ginger, minced
1.0Tbsp Soy sauce
1/2Tbsp Vegetable oil
1.0Tbsp Chopped green onions
1.0 red chillies, cut into thin strips
Huang Kitchen
For more step-by-step recipes and cooking tips, visit my website at \nhttp://www.huangkitchen.com