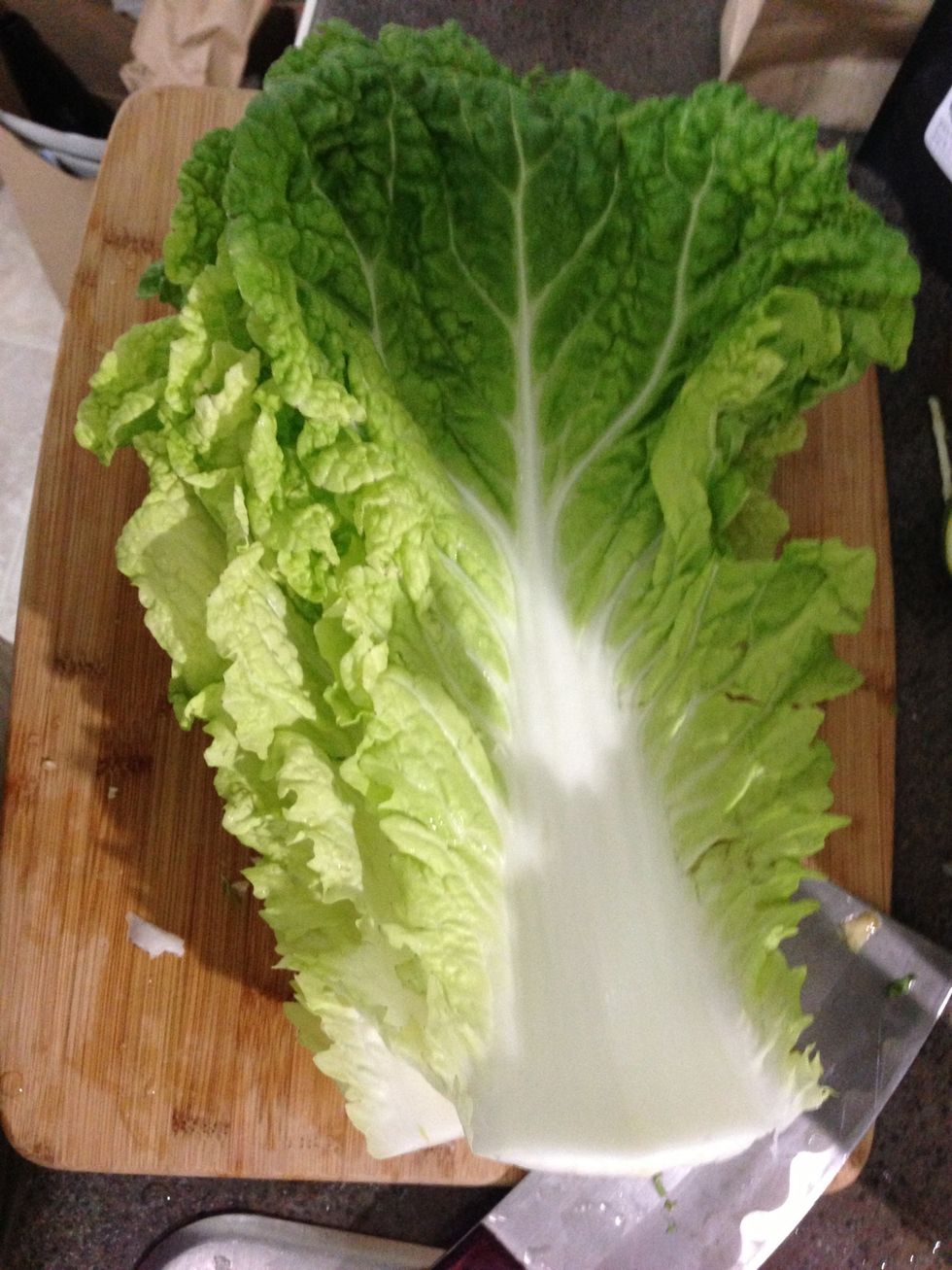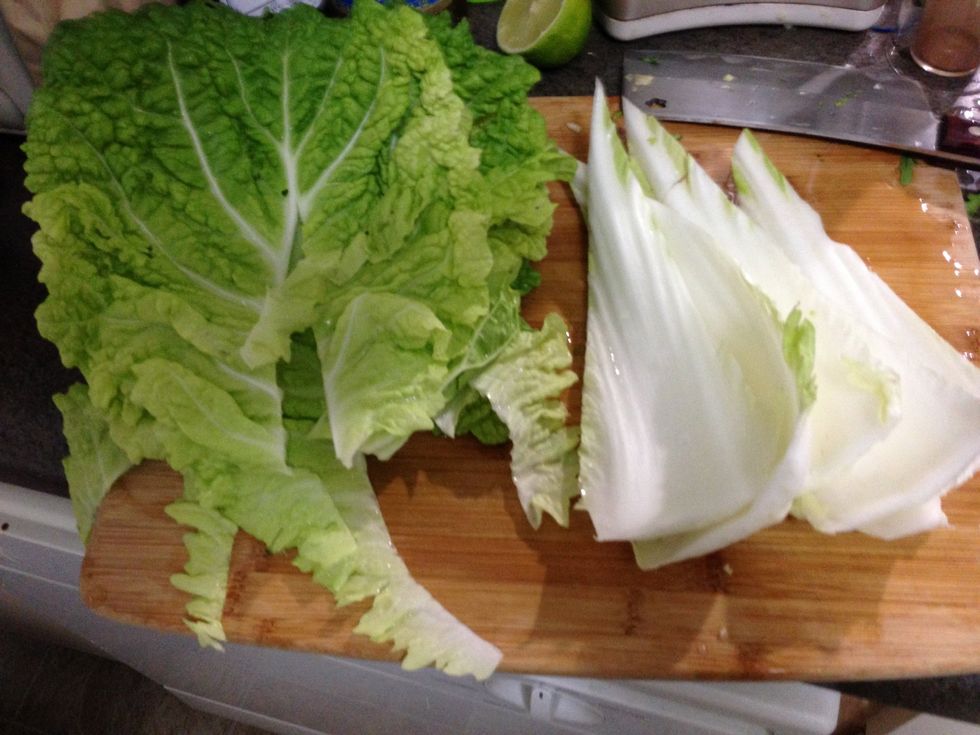 Seperate white stem from cabbage leaves.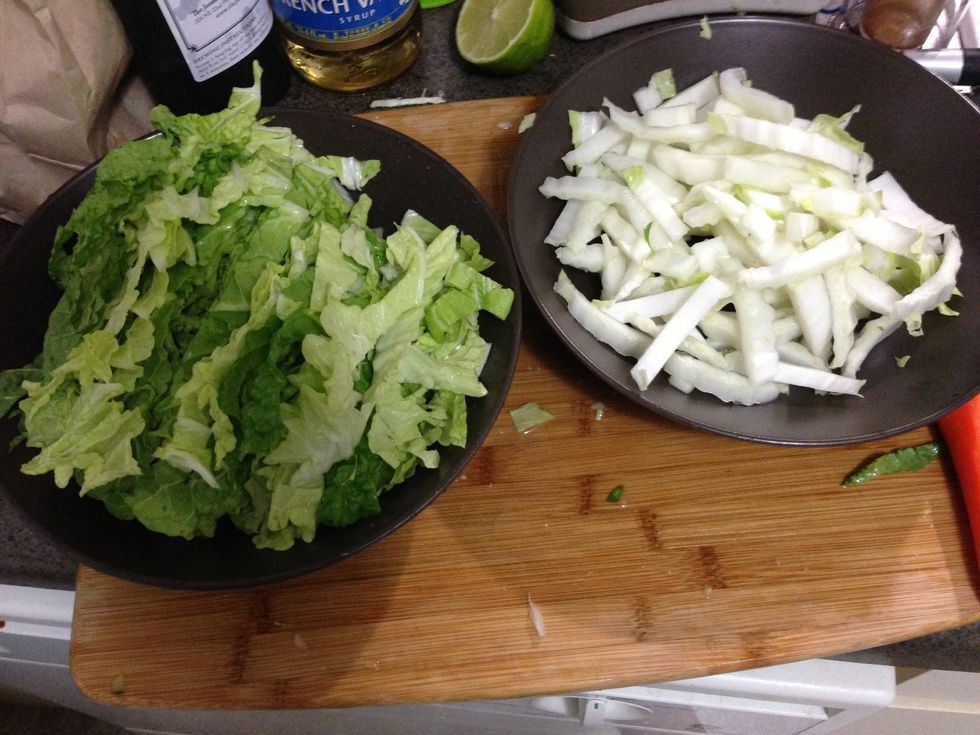 Cut leaves and stem into stripes.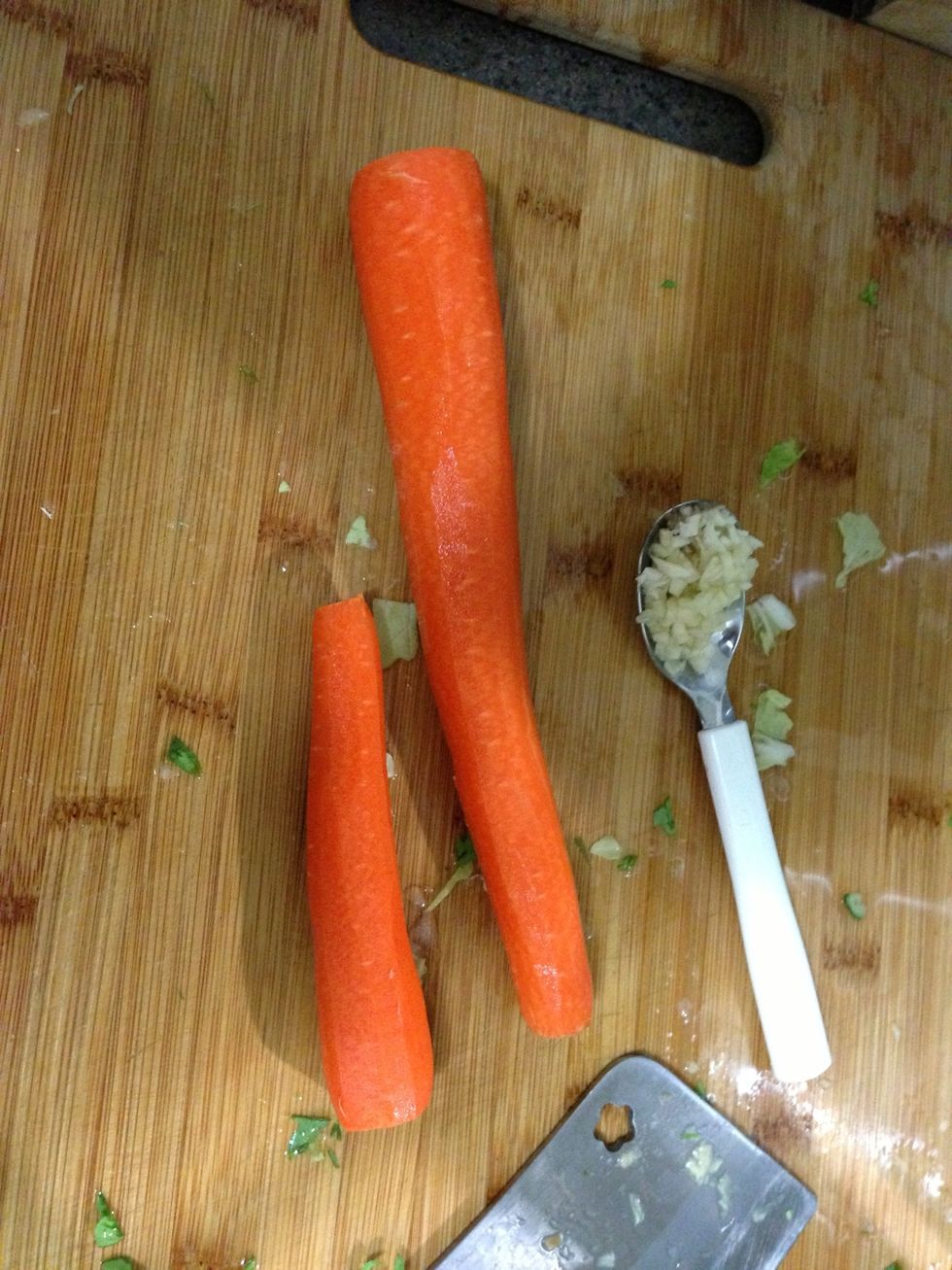 Peel carrot mince garlic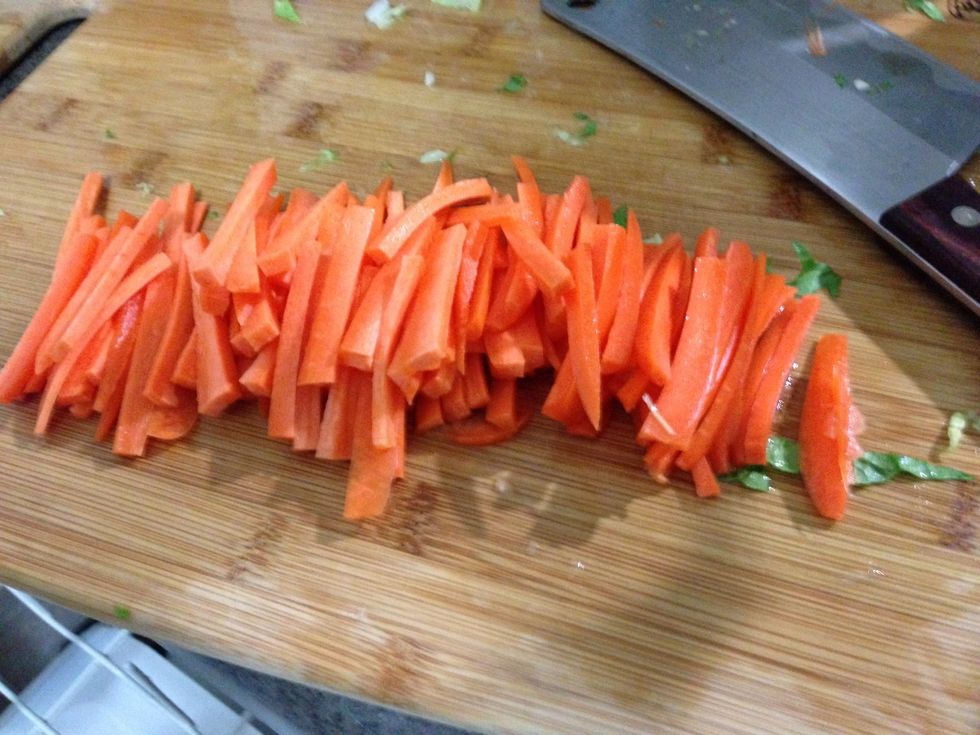 Cut carrots into stripes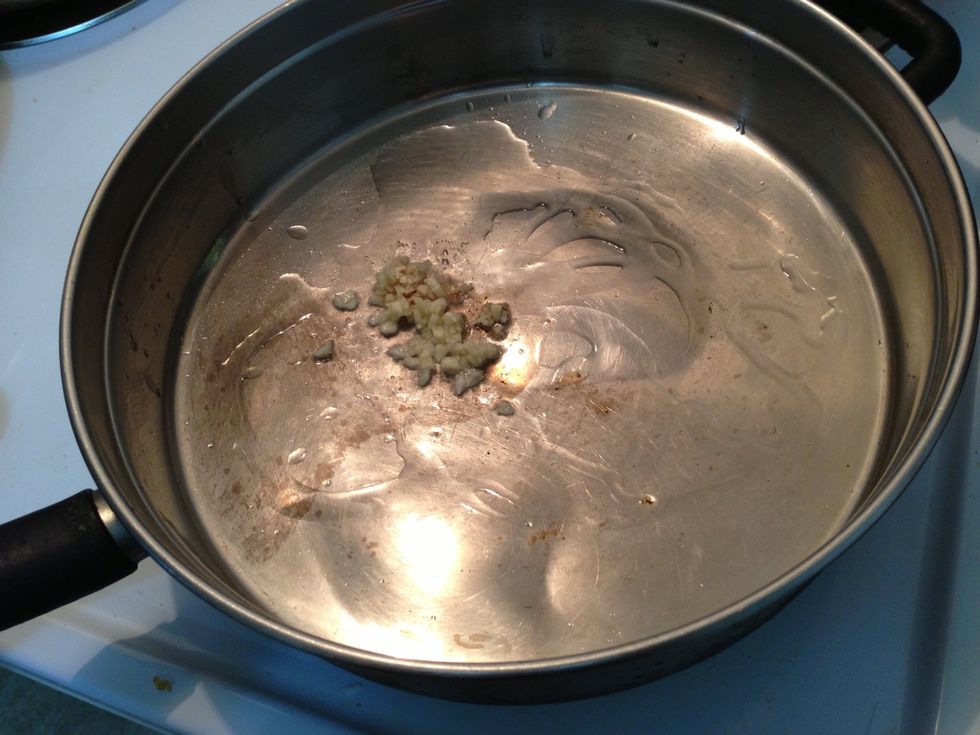 Heat oil and add garlic.
Add carrots and stem and a pinch of salt.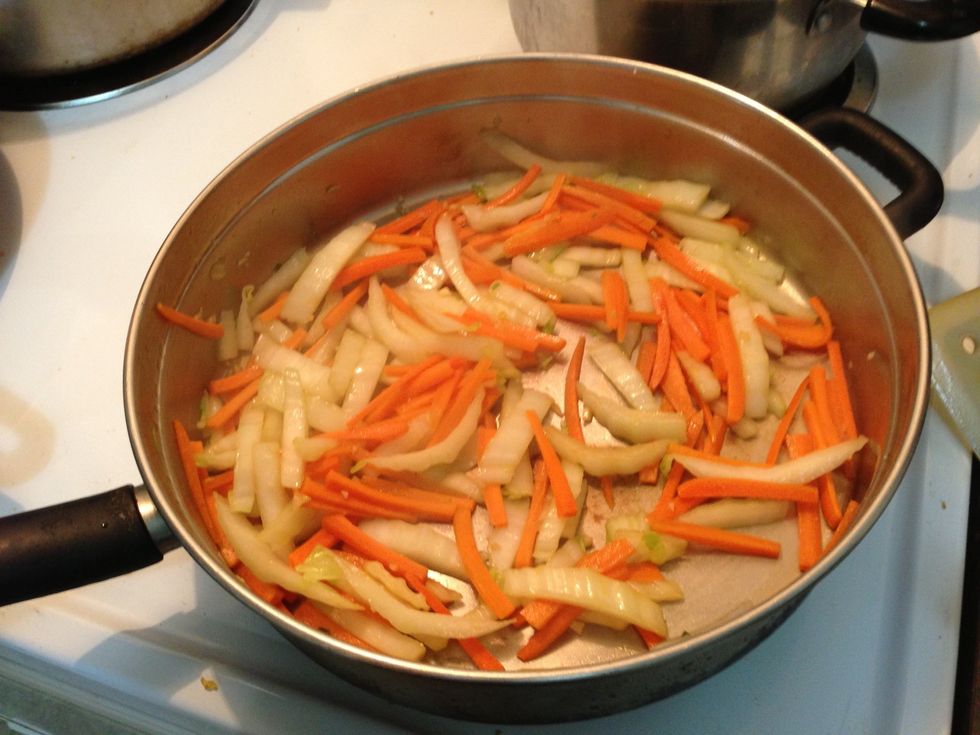 Cook until vegetables are soften.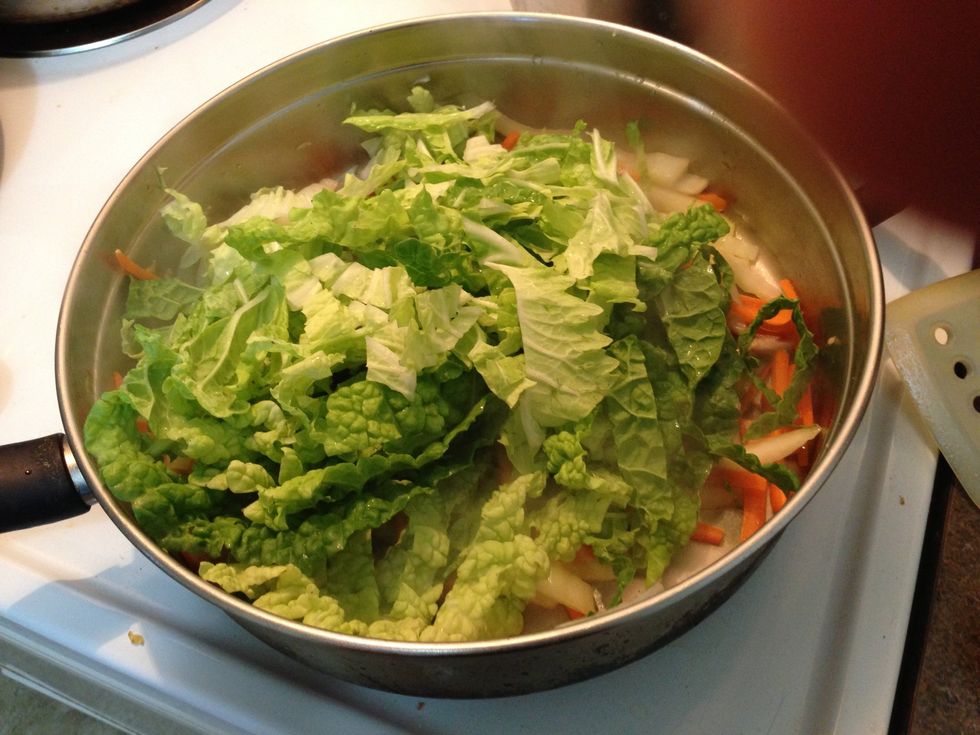 Add cabbage leaves and sugar.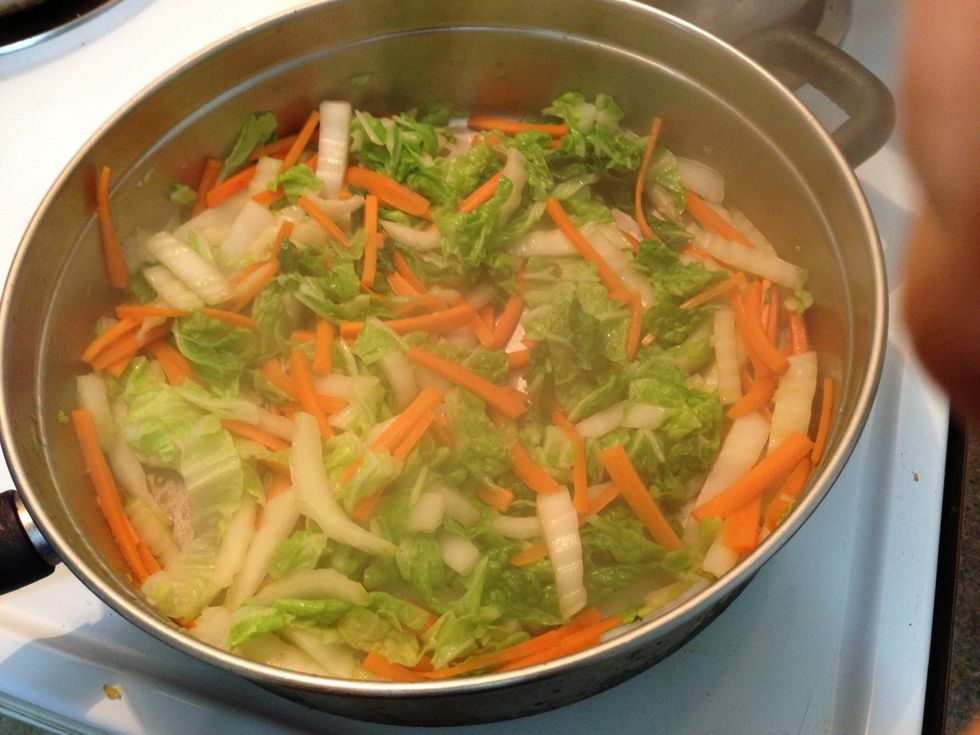 Cabbage leaves should reduce.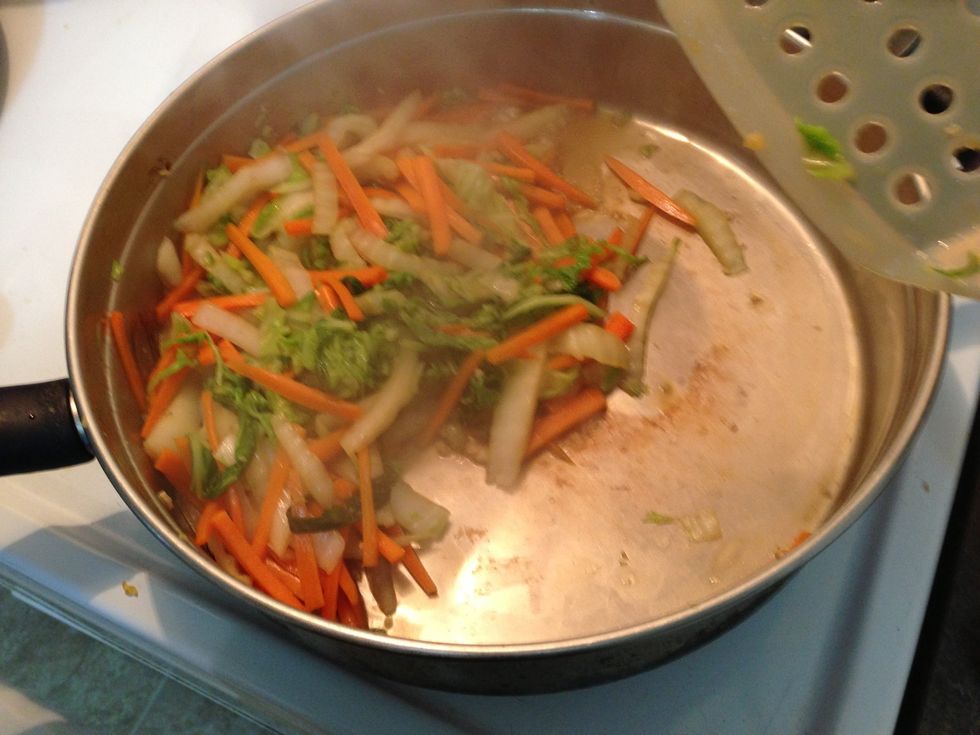 Add rice wine and cook until vegetables reduce down.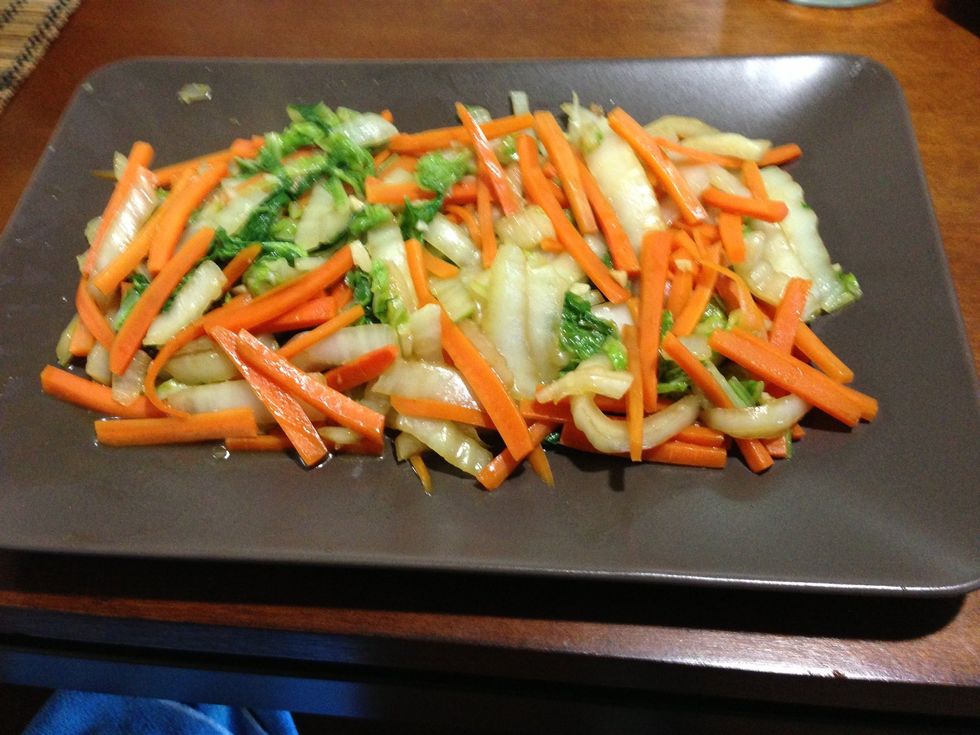 Serve. :)
1/4bnch Chinese Cabbage
1/2 Carrots
1.0Tbsp Garlic
2.0Tbsp Oil
2.0pch Salt
1/2Tbsp Sugar
2.0Tbsp Rice wine or white wine.
1.0Tbsp Mushroom sauce or add salt to taste.