How to cook chinese braised chicken with bitter gourd
Cook Chinese Braised Chicken With Bitter Gourd
970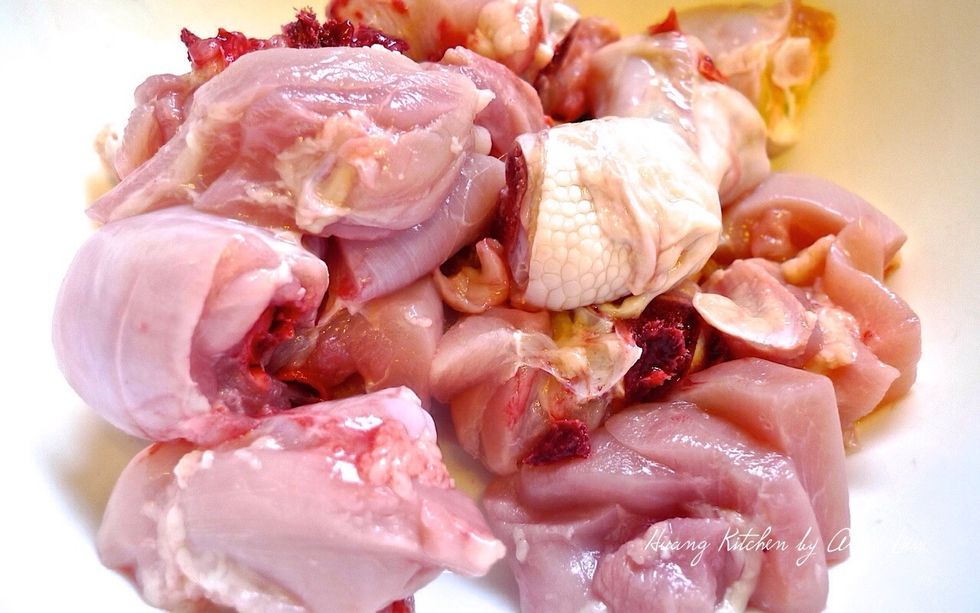 To cook this dish, first wash chicken and rinse well. Cut the chicken into bite size pieces.
Add light soy sauce into the chicken pieces.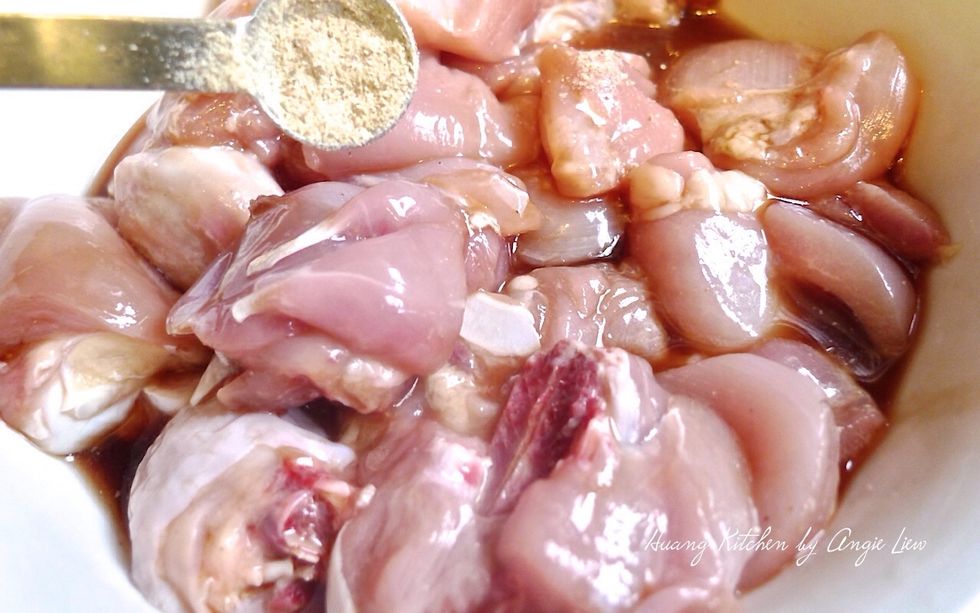 Followed by white pepper.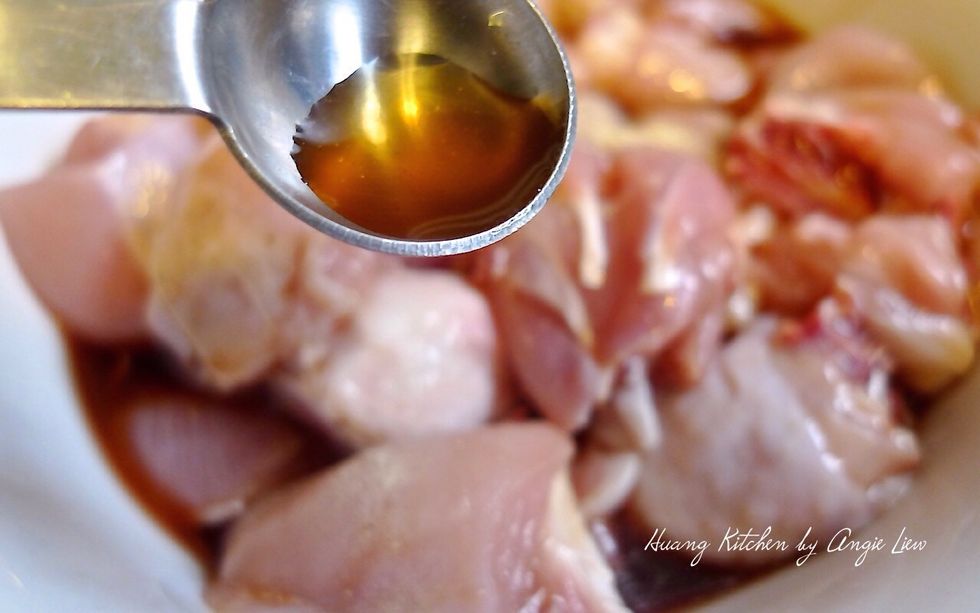 And some cooking wine (optional).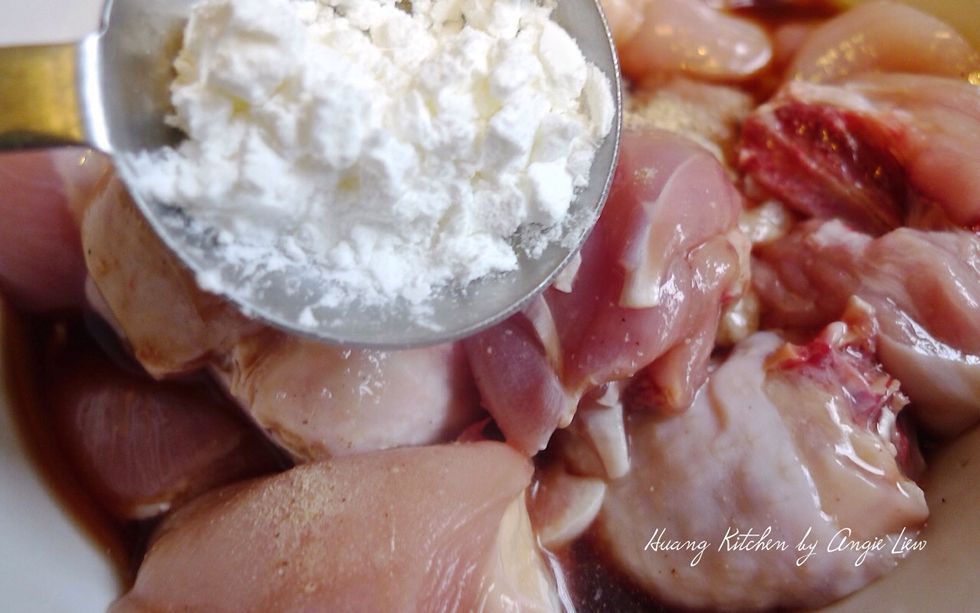 Lastly add some cornstarch.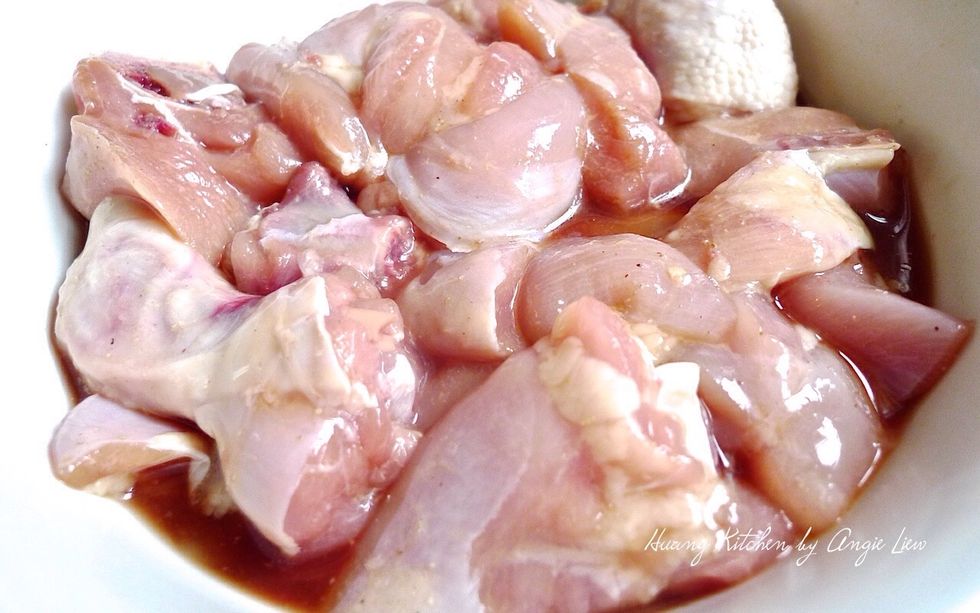 Mix well together and marinade for about 30 minutes.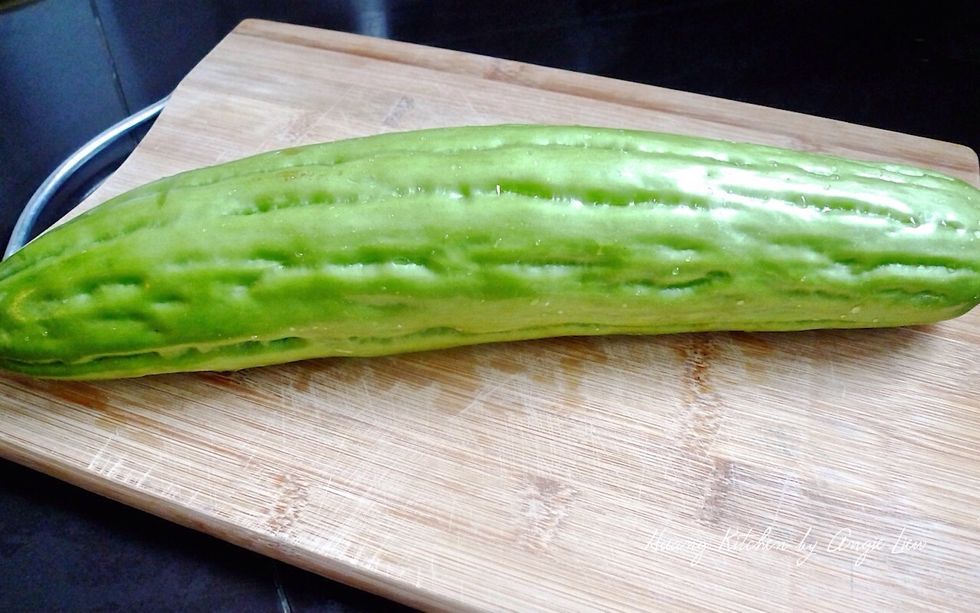 Next wash and rinse a large bitter gourd.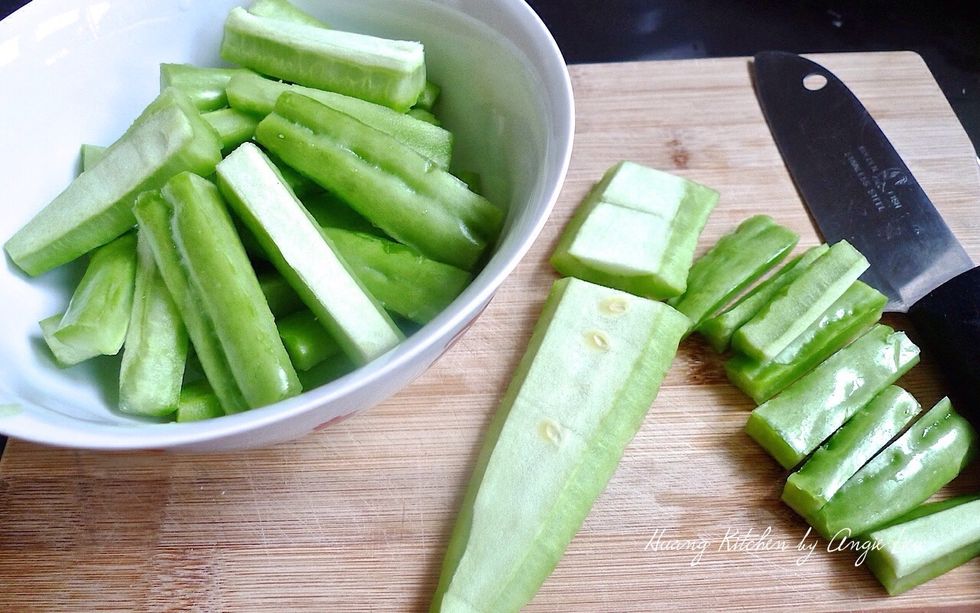 Halve the bitter gourd lengthwise and scrape out the seeds with a spoon. Cut each half crosswise into 3 inch in length. Then cut each piece lengthwise into strips of about 3/4 inch in width.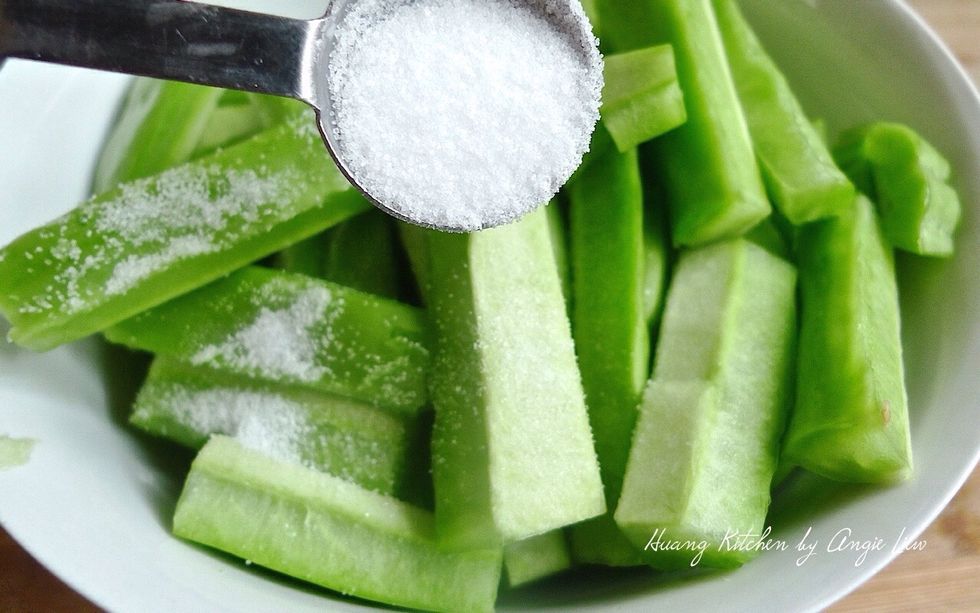 Rub the cut bitter gourd with salt.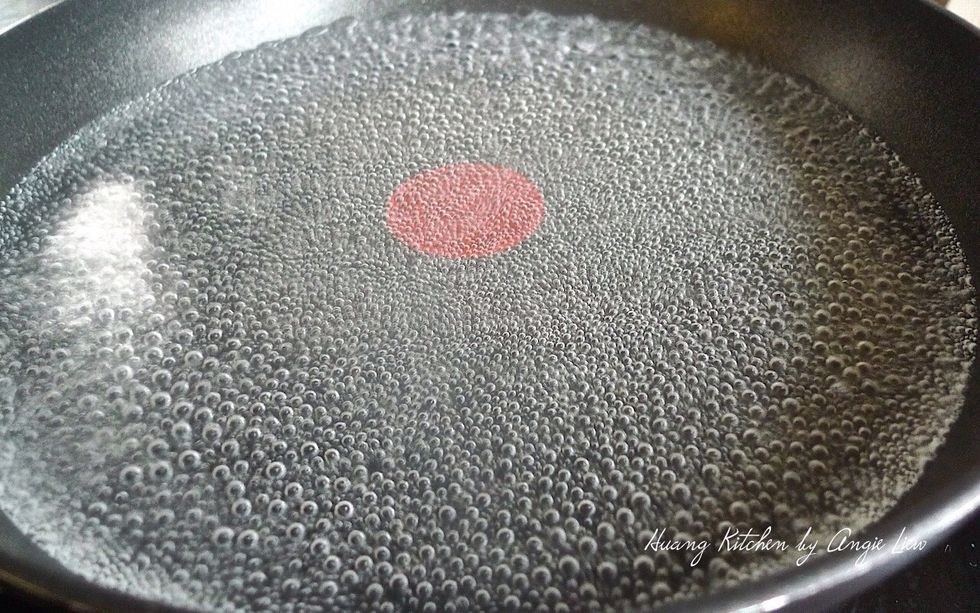 Boil some water in a pan.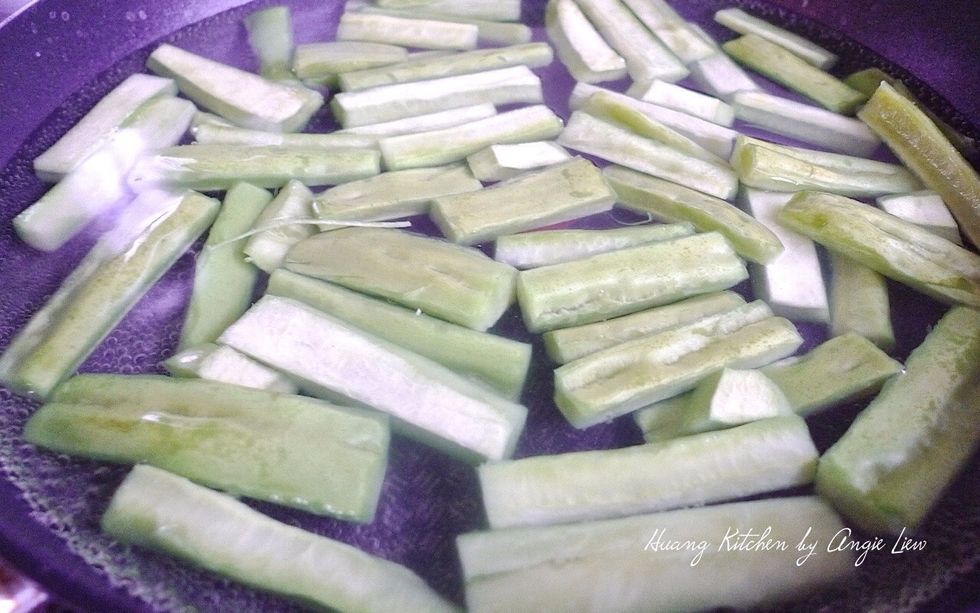 Blanch the bitter gourd for about 1 minute.
Drain the bitter gourd with a strainer.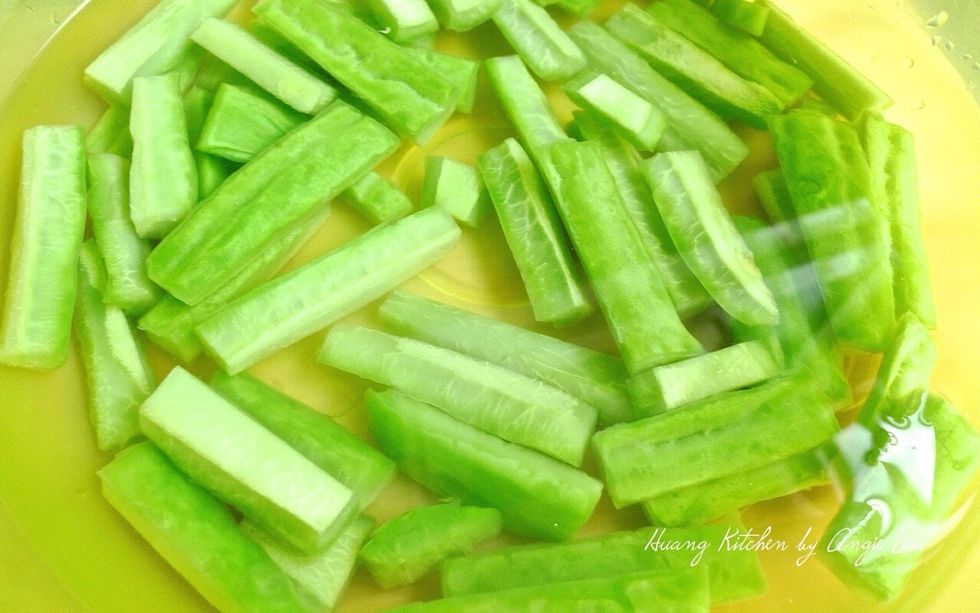 Then rinse the bitter gourd under cold running water. Then set aside.
Next prepare ingredients to make the seasoning for the dish.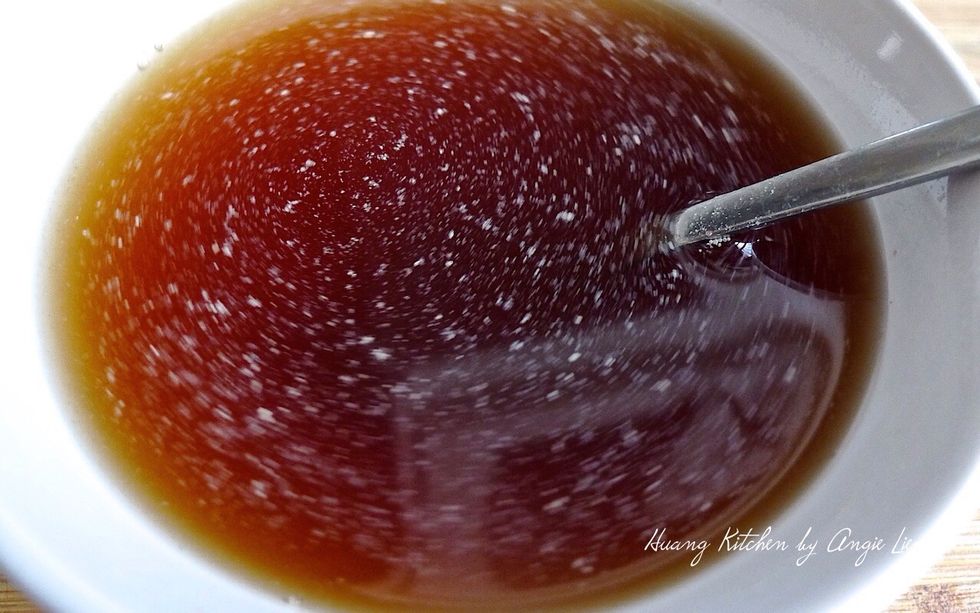 Mix the seasoning ingredients in a bowl.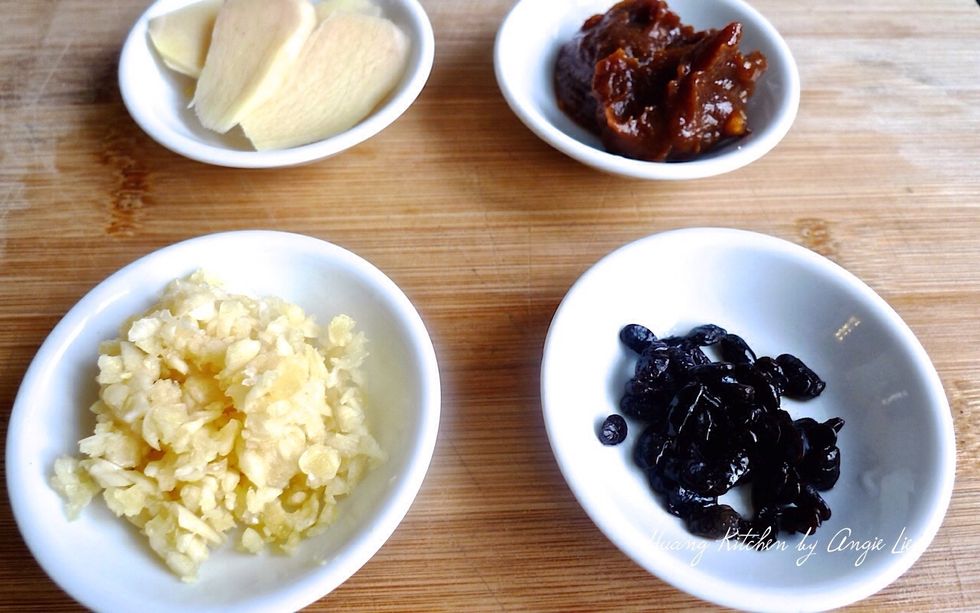 Then prepare ingredients to fry the chicken and bitter gourd.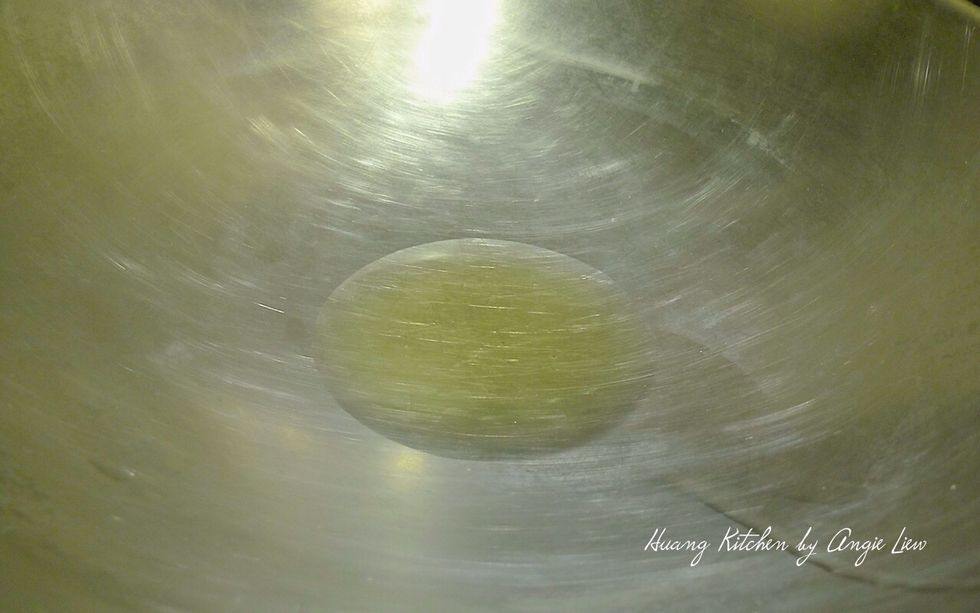 To fry the chicken and bitter gourd, first heat some vegetable oil in a wok.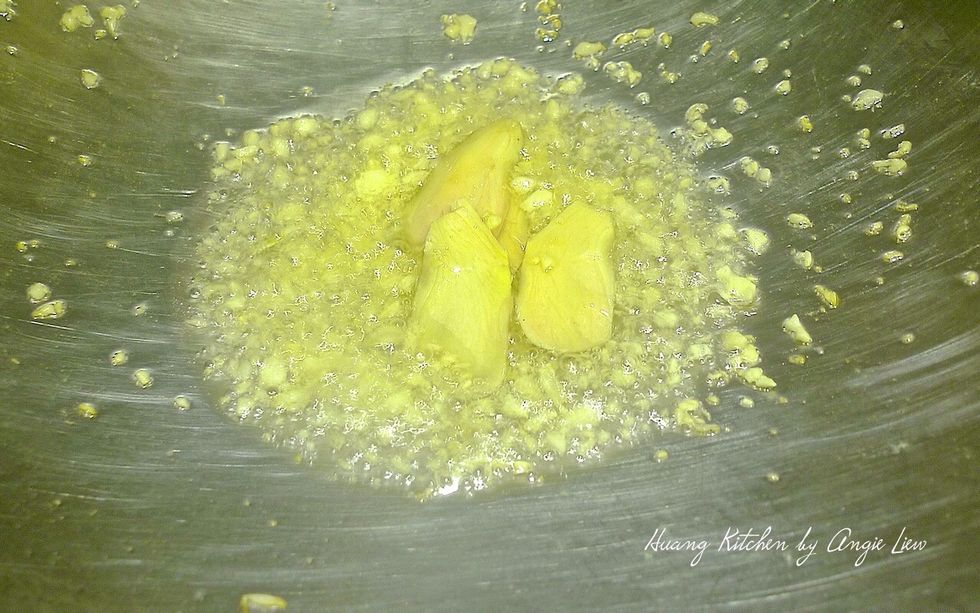 Sauté half the garlic and sliced ginger till fragrant.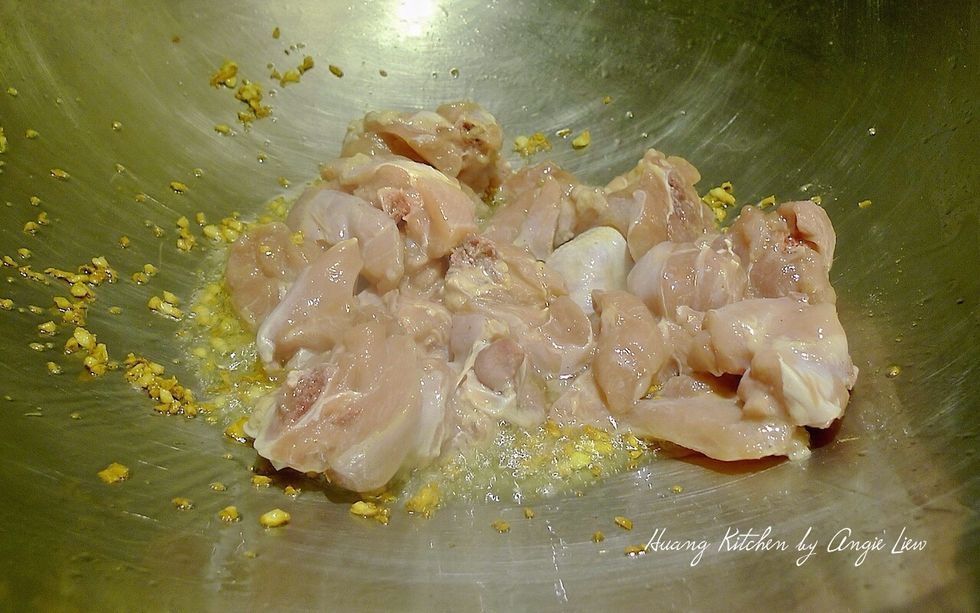 Then add the marinated chicken. Stir fry over medium high heat till half cooked.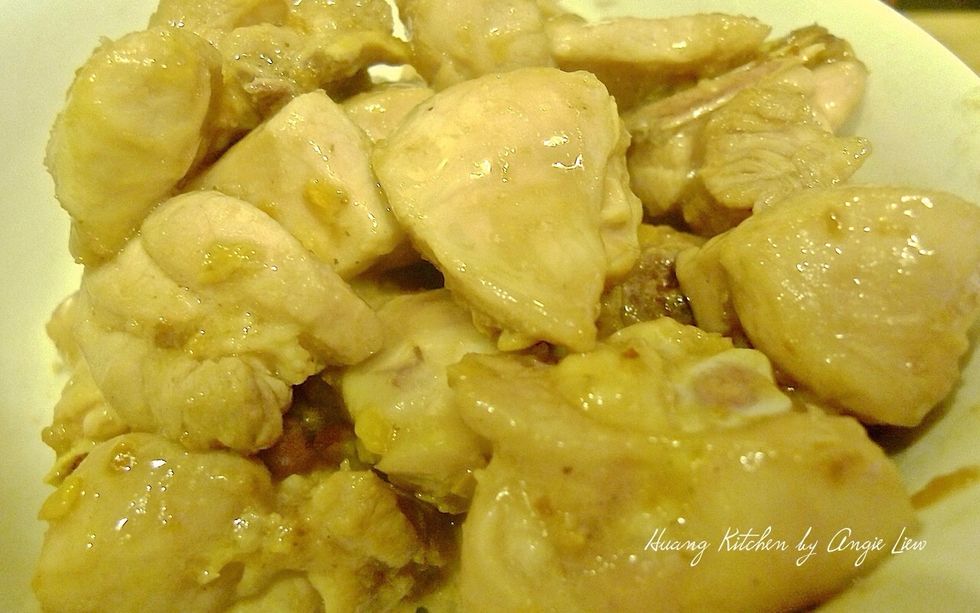 Dish out the cooked chicken and set aside.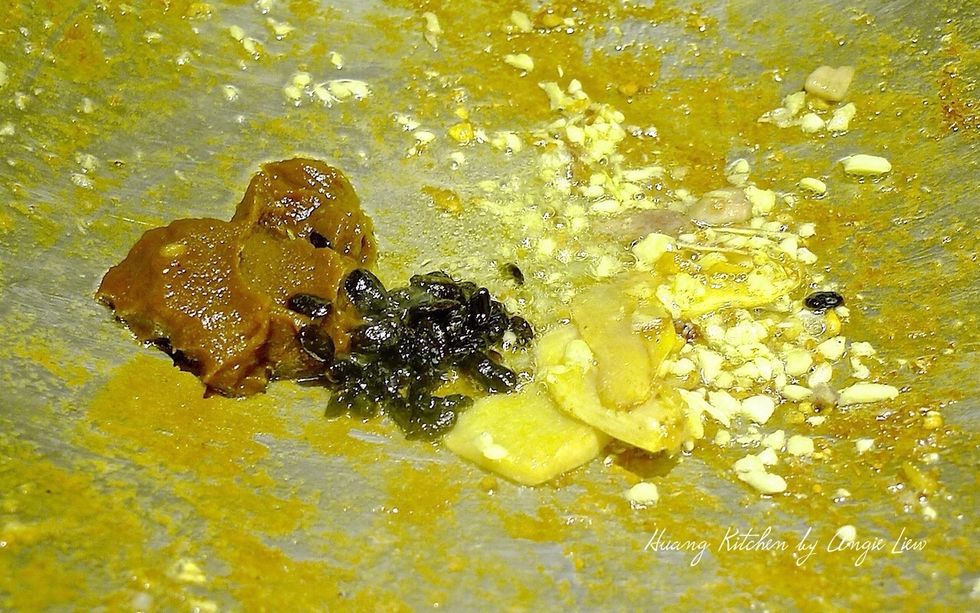 Heat a little more oil in the same wok. Add the remaining garlic and ginger. Fry till aromatic. Then add yellow bean paste and fermented black bean. Stir to mix well.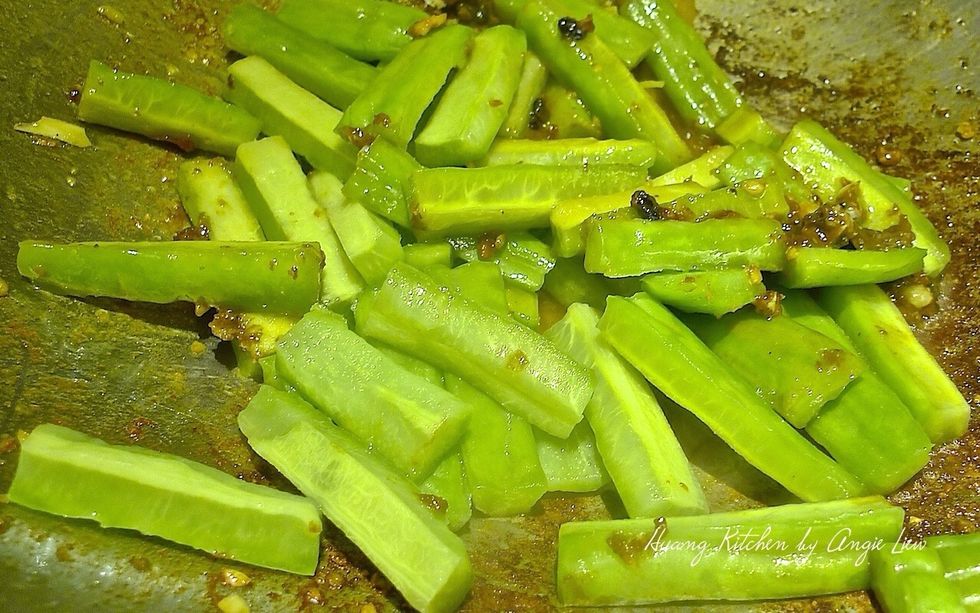 Toss in the blanched bitter gourd.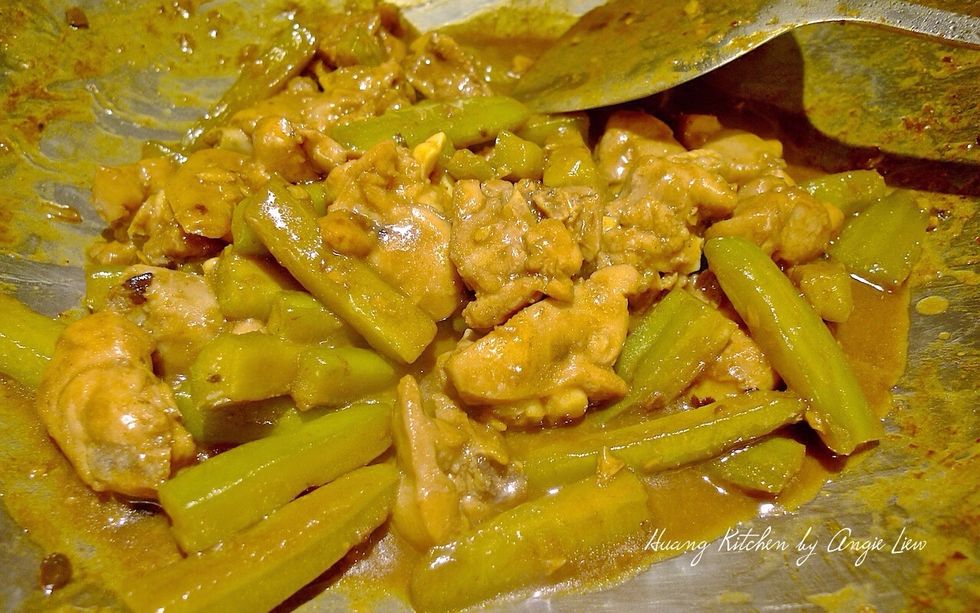 Followed by the cooked chicken pieces. Mix well.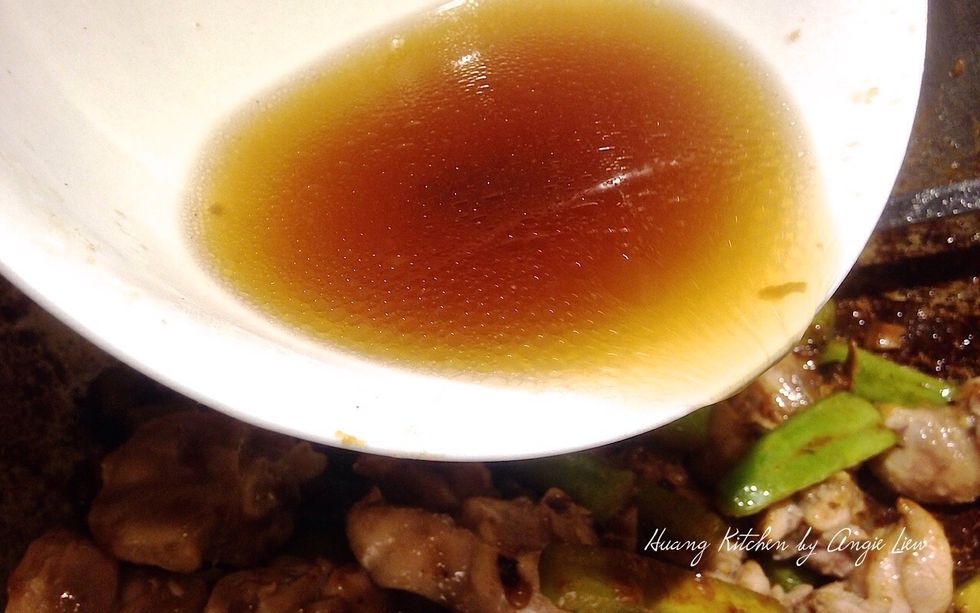 Pour in the seasoning mixture and stir well.
Bring the gravy mixture to a boil.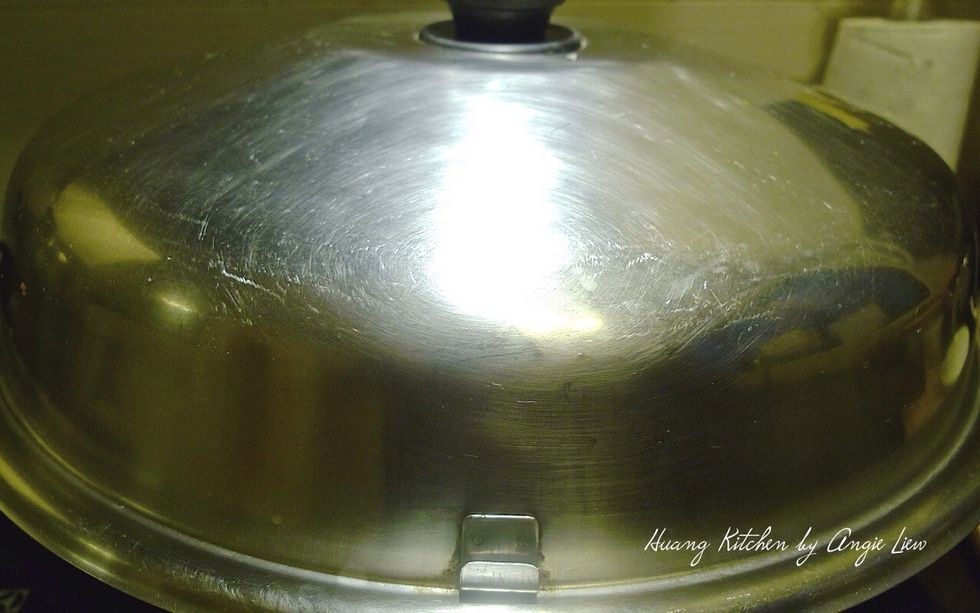 Cover with a wok cover. Simmer ( medium low heat ) for about 20 minutes or until the chicken is tender and cooked through.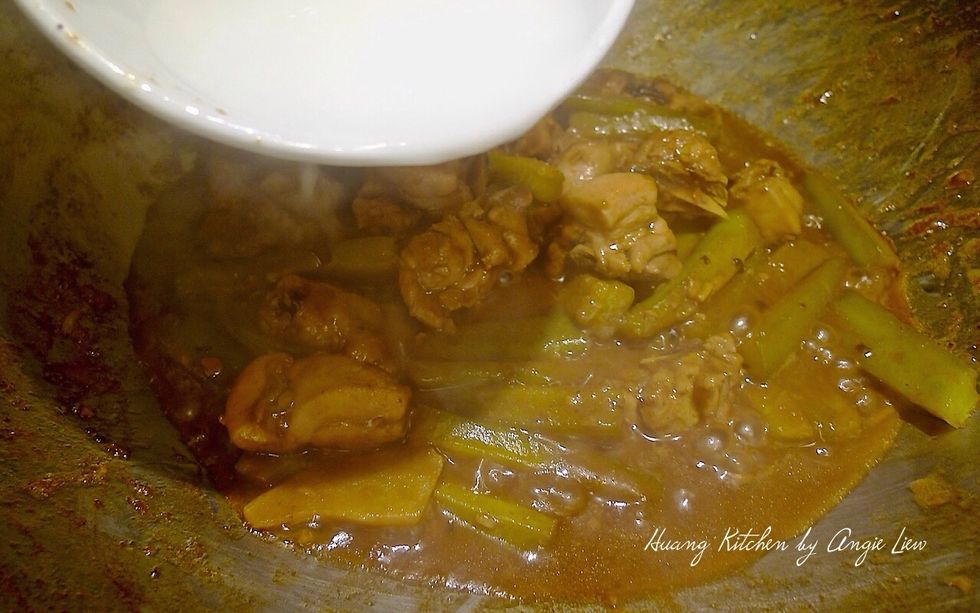 Then thicken the gravy with some cornstarch mixture.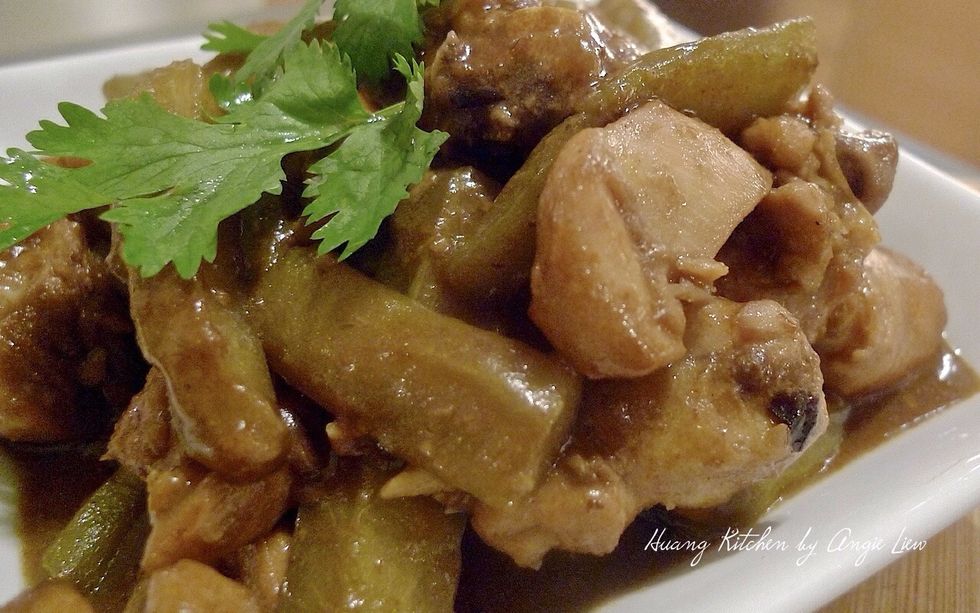 And you're done! Dish out onto serving plate and serve warm.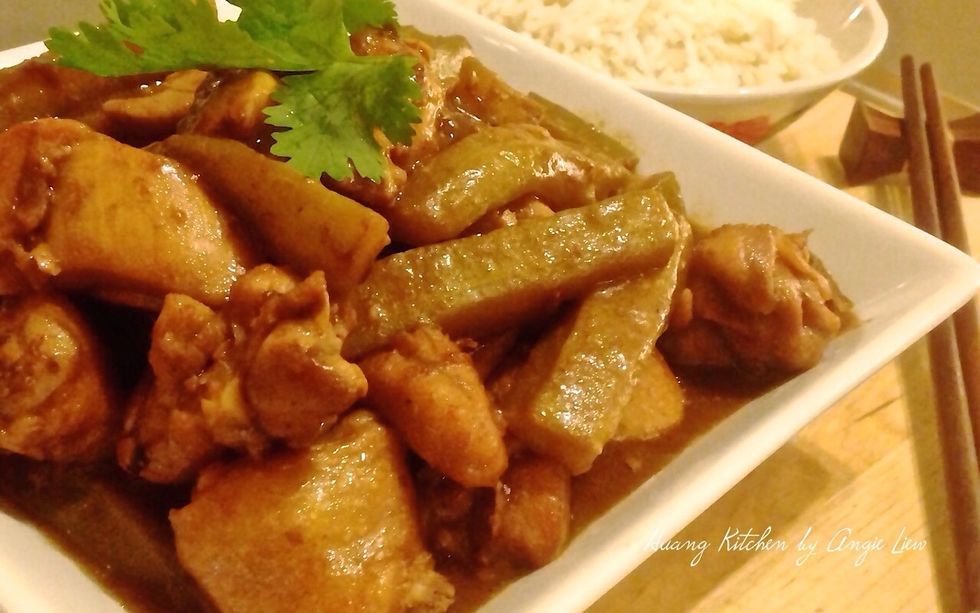 Taste real good with steamed rice. SO ..... Enjoy! For more details on this, please access http://www.huangkitchen.com/braised-chicken-bitter-gourd-home-style
500.0g Chicken(2 whole legs), skin removed, cut bite size
1.0 Large bitter gourd
10.0g Ginger (1 inch), sliced thickly
2.0Tbsp Chopped garlic
1/2Tbsp Yellow bean paste
1.0Tbsp Fermented black beans
1.0tsp Cornstach + 1 tablespoon water, for thickening
1.0Tbsp Light soy sauce (marinade)
1/2Tbsp Chinese cooking wine (marinade)
1/4tsp White pepper (marinade)
1/2Tbsp Cornstarch (marinade)
1.0Tbsp Light soy sauce (seasoning)
1.0Tbsp Oyster sauce (seasoning)
1.0tsp Sugar (seasoning)
1/4tsp Salt (seasoning)
1/4tsp White pepper (seasoning)
1.0c Water ( seasoning)
Huang Kitchen
For more step-by-step recipes and cooking tips, visit my website at \nhttp://www.huangkitchen.com