How to cook chilli pesto roast potatoes
Give your roast potatoes some zing with a chilli pesto topping that brings a vibrant green on to the plate
30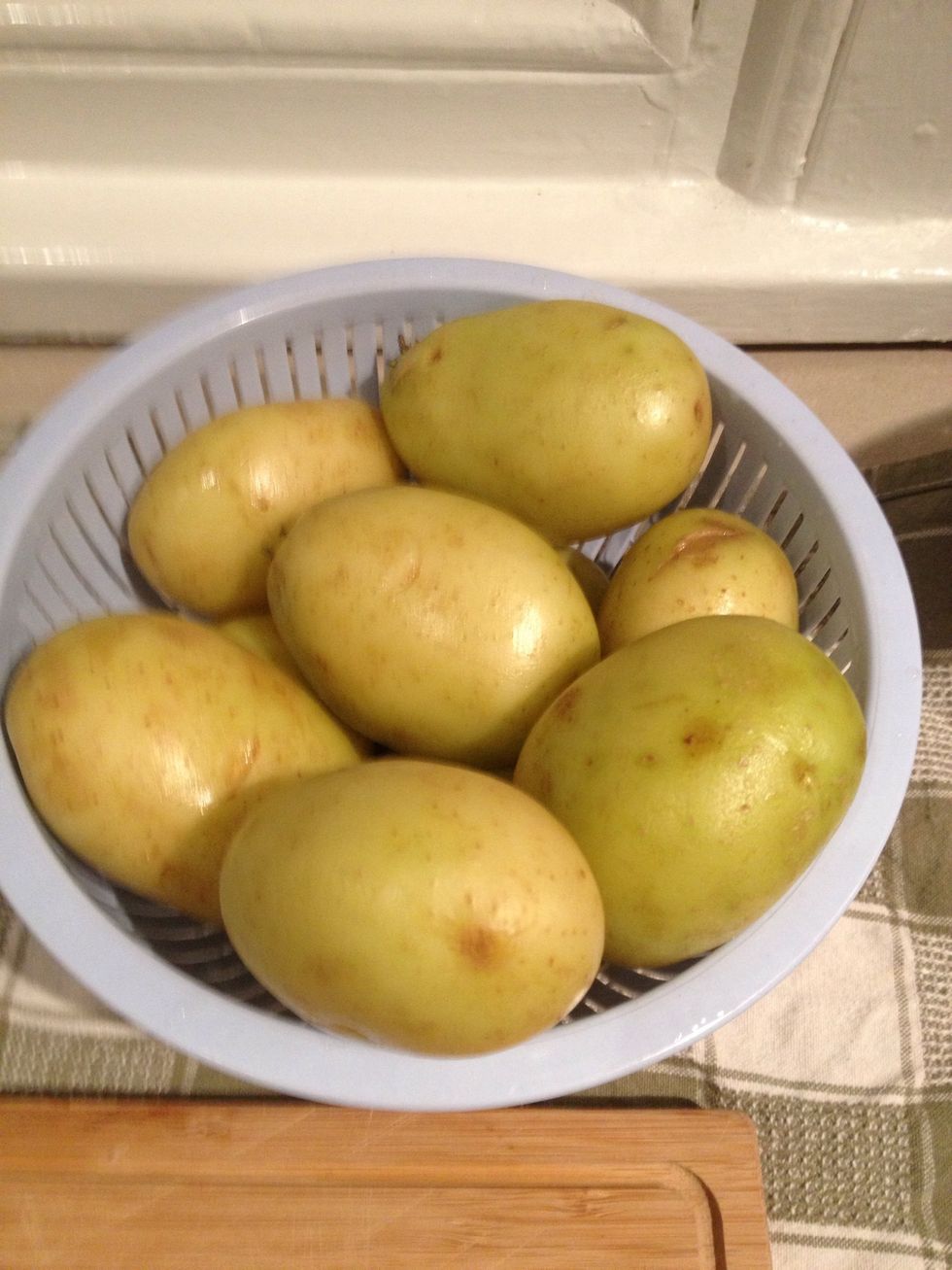 Wash and pat dry the potatoes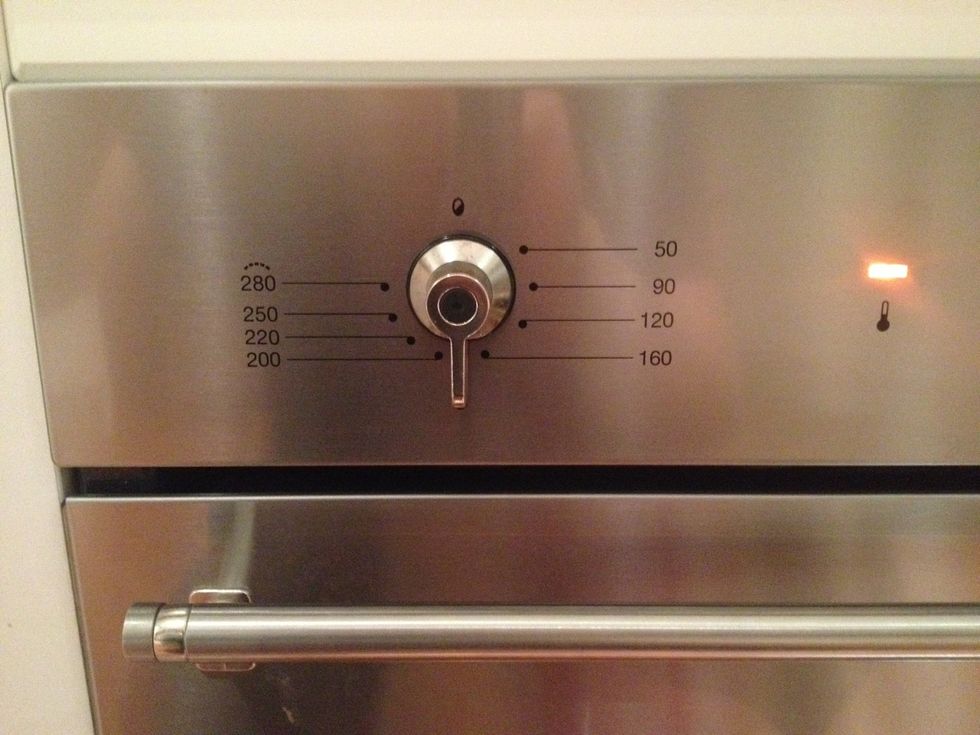 Preheat your oven to 180 degrees Celsius.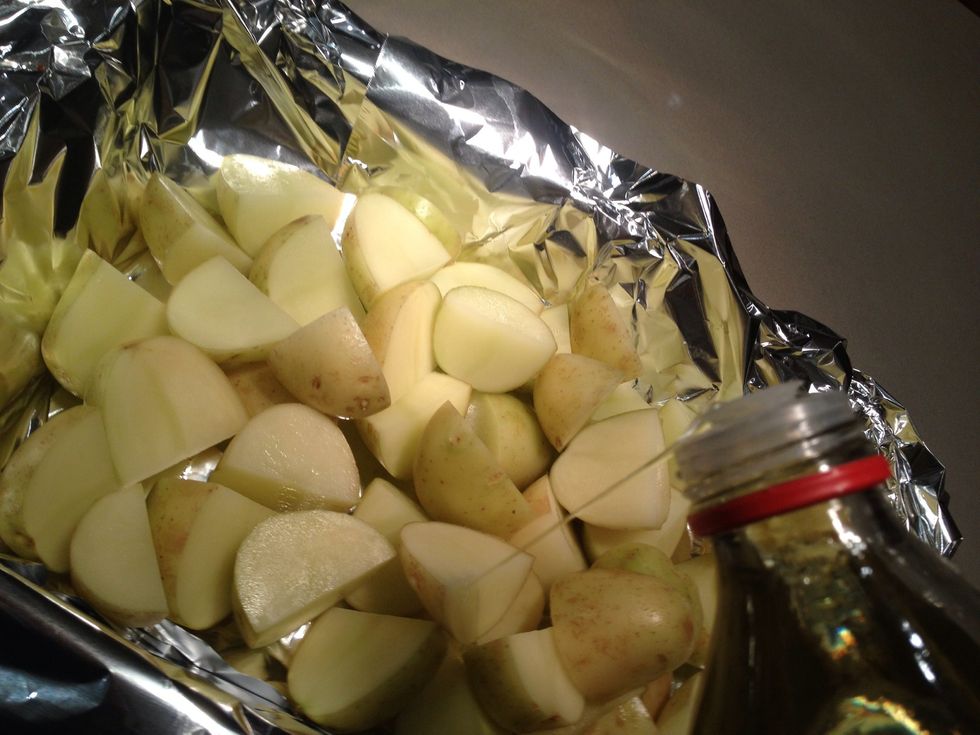 Cut potatoes into quarters and place in a foil lined baking tray. Drizzle oil.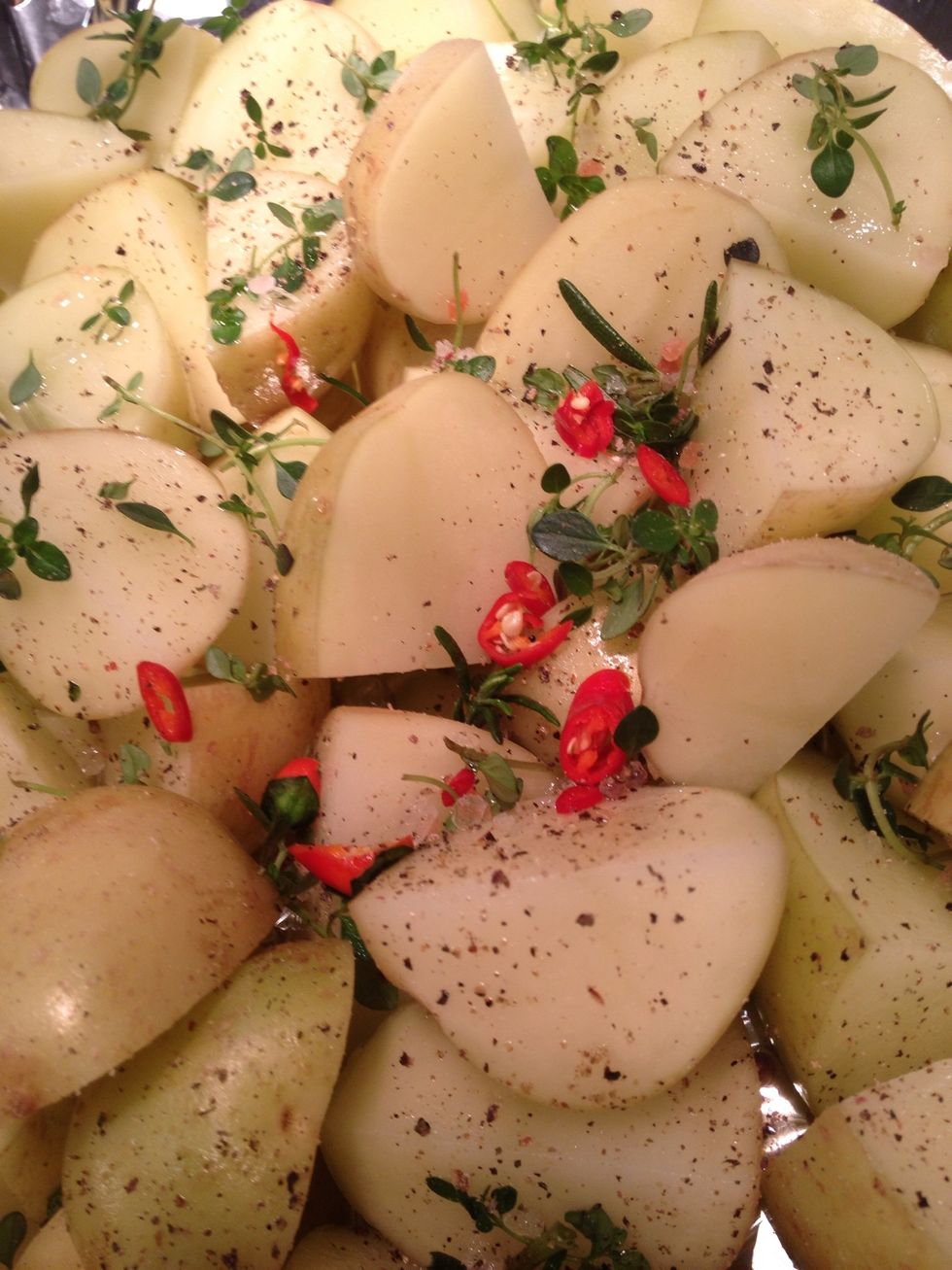 Sprinkle on chilli thyme, rosemary, salt and pepper then stir to combine.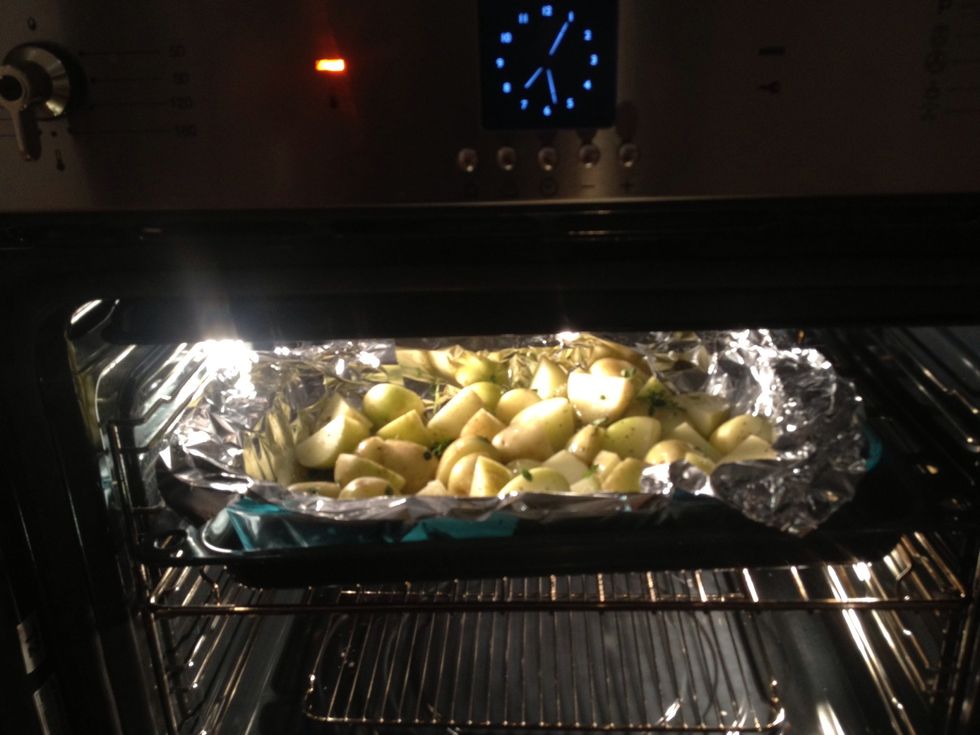 Place in the preheated oven and bake for 60 to 80 minutes at 180 degrees (test your potatoes at around 60 mins to see if done)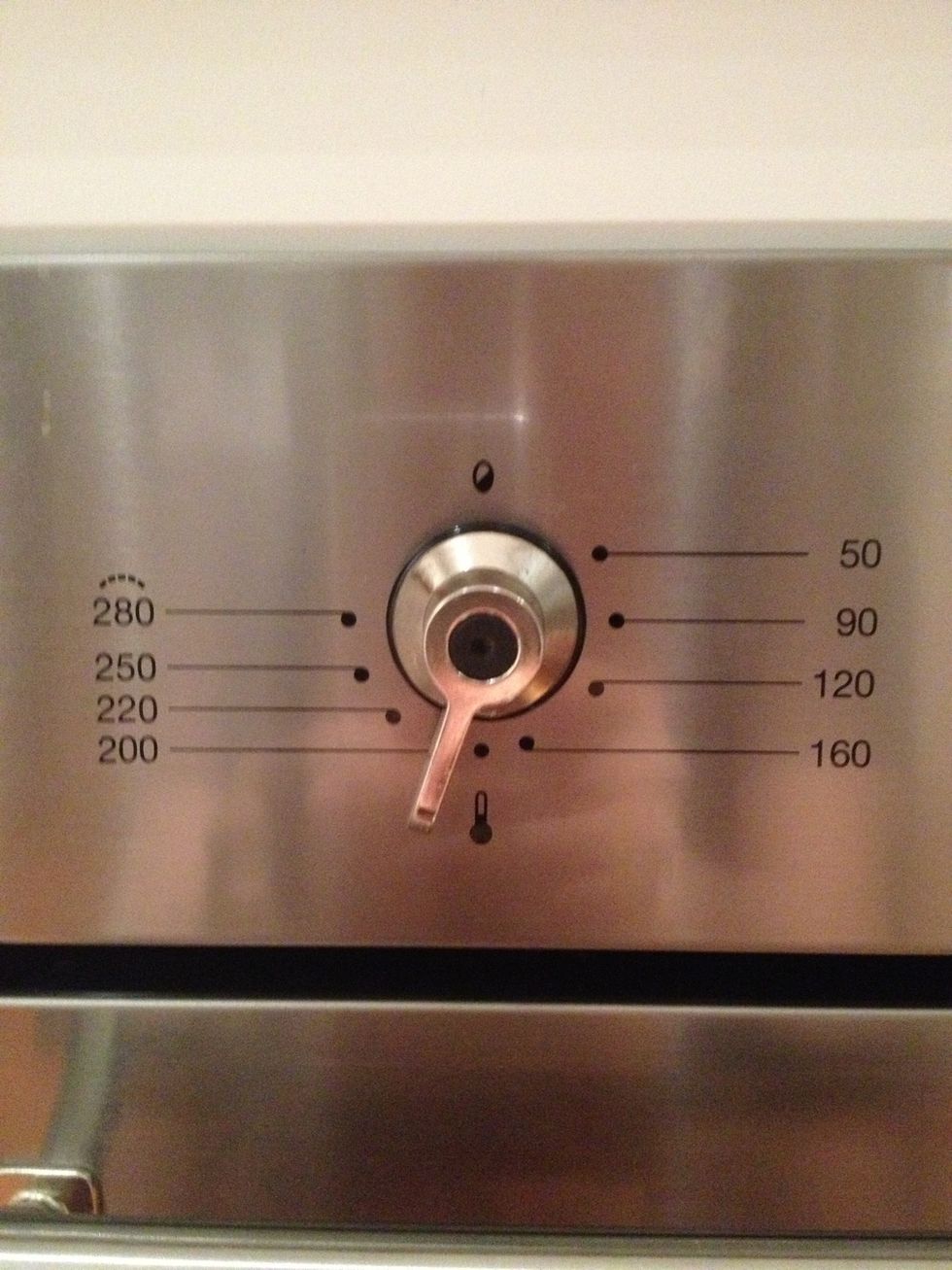 Turn the heat up to 200 degrees for the final 10 minutes to get a nice brown colour.
Place pesto on top of your baked potatoes and garnish with some of your baked chilli. Enjoy!
1.0 red chilli sliced (seeds in if you like it hot)
900.0g Desiree potatoes. Washed. Skin on.
4.0Tbsp olive oil
1.0Tbsp Rosemary leaves
2.0Tbsp thyme leaves
1.0Tbsp Sea salt
Pepper to taste.
2.0Tbsp Pesto (refer to how to cook a rocket pesto)