The amount of chili and corn bread depends on how many servings you want to make this will make 5 /1.5 cup servings. Also if you want to make your own cornbread, have at it.
Heat your chili to the temp you would eat it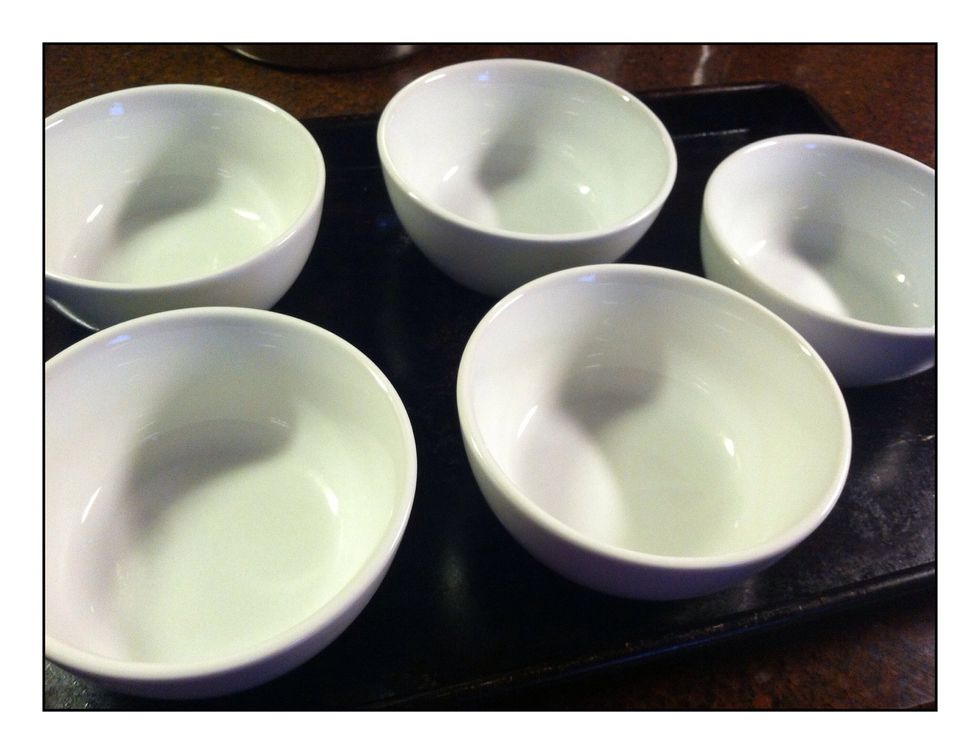 Place ramekins/oven-safe bowls on a cookie sheet to protect your oven from spills.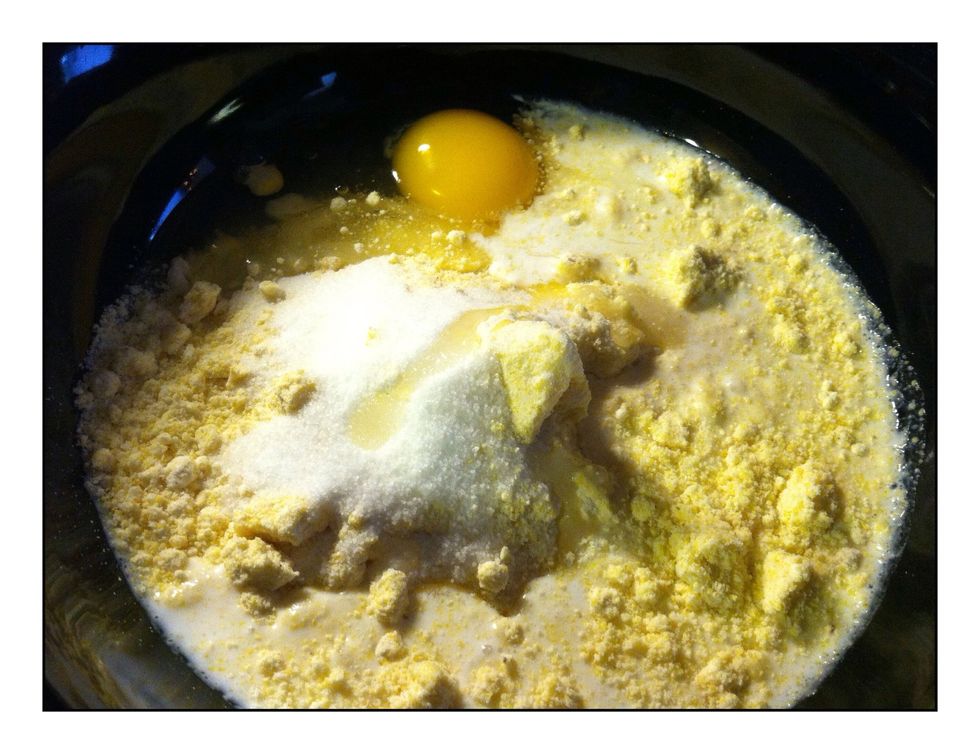 Add your egg, milk and sugar to the jiffy corn bread mix and stir until just mixed.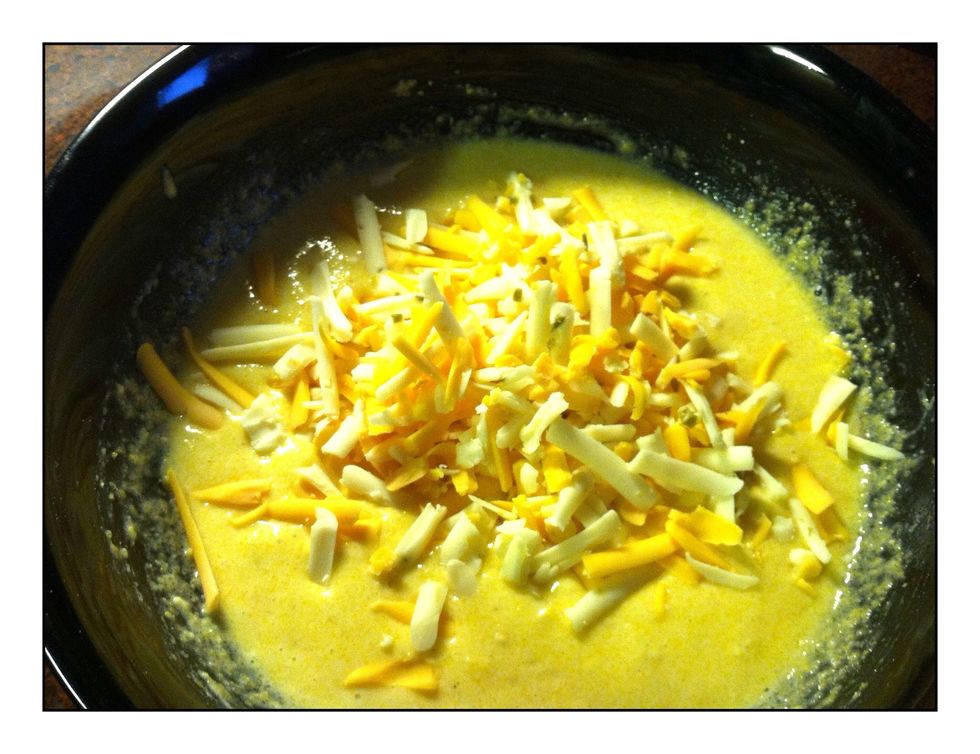 Add your cheese (shredded is better unless you want pockets of gooey cheese in which case you want small chunks) mix until cheese is coated.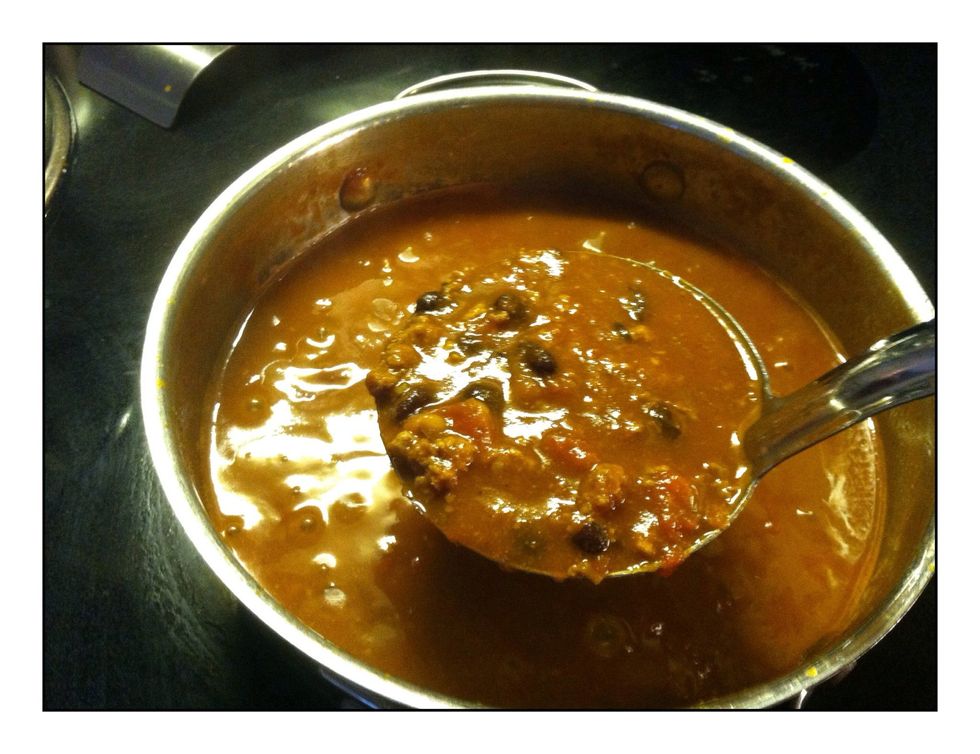 Ladle your chili into your ramekins.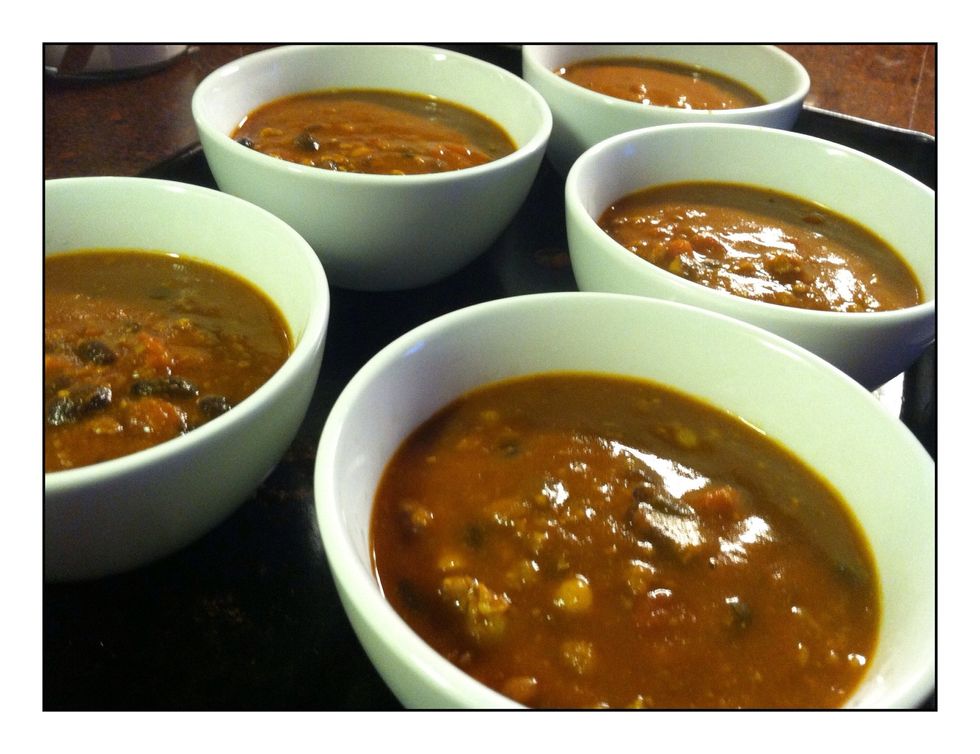 No more than half way!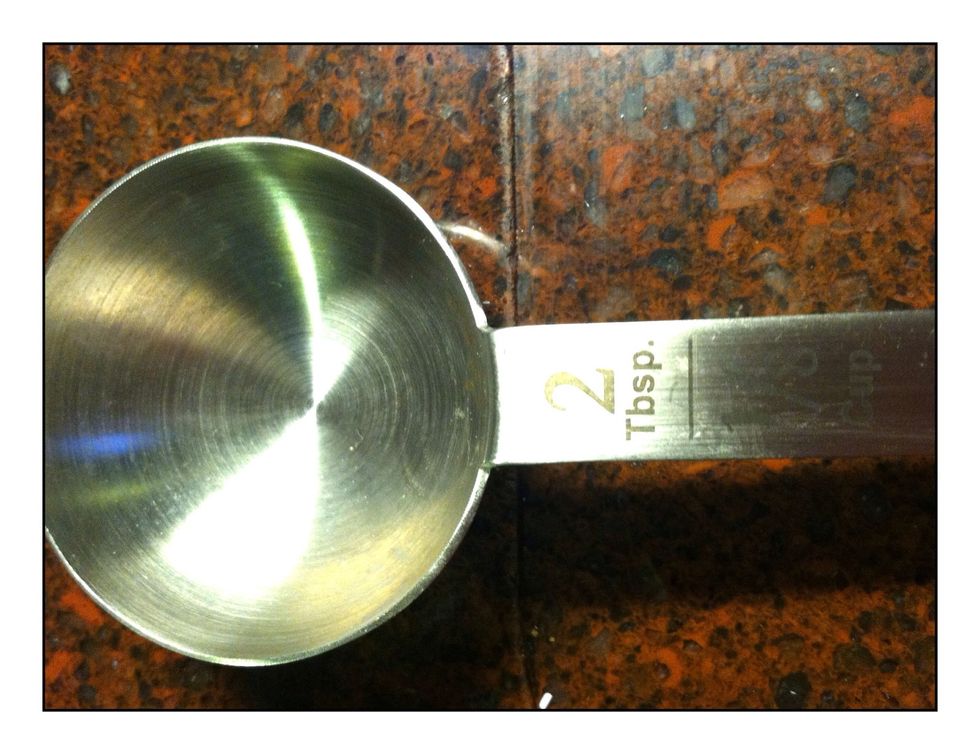 Scoop 2-3 tbsps of cornbread mix on top of hot chili. Take care not to dump it all in the center!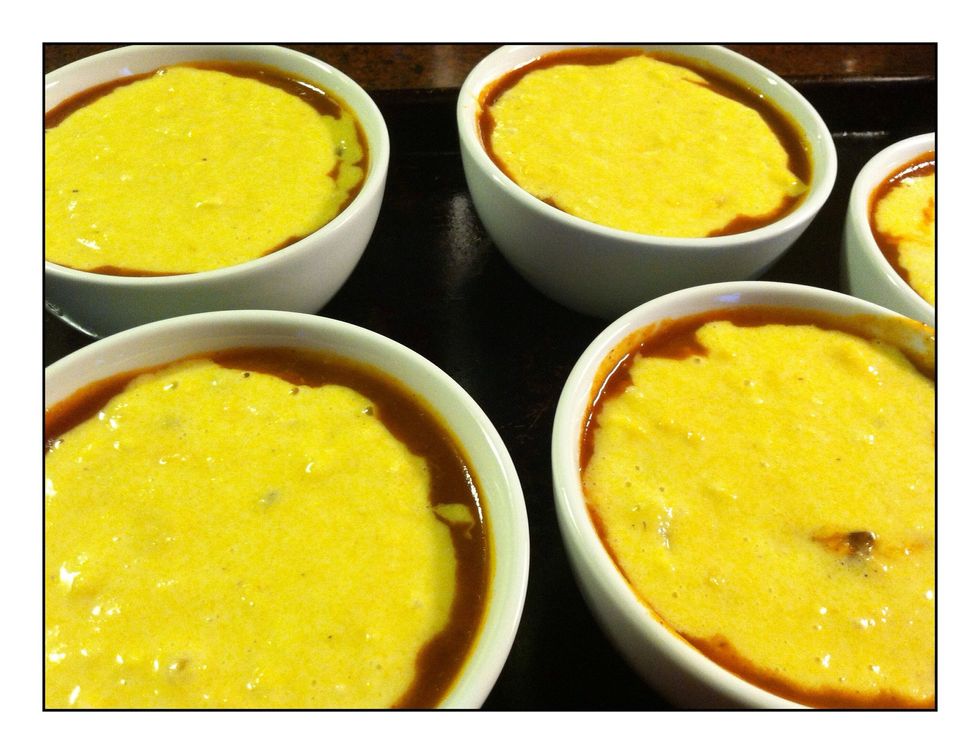 This is what it should look like. If it doesn't NO WORRIES, this is a rustic casual dish so a little or a lot artistic license is expectable
Bake for 10-15 minutes at 425. Make sure you check cornbread doneness with a toothpick.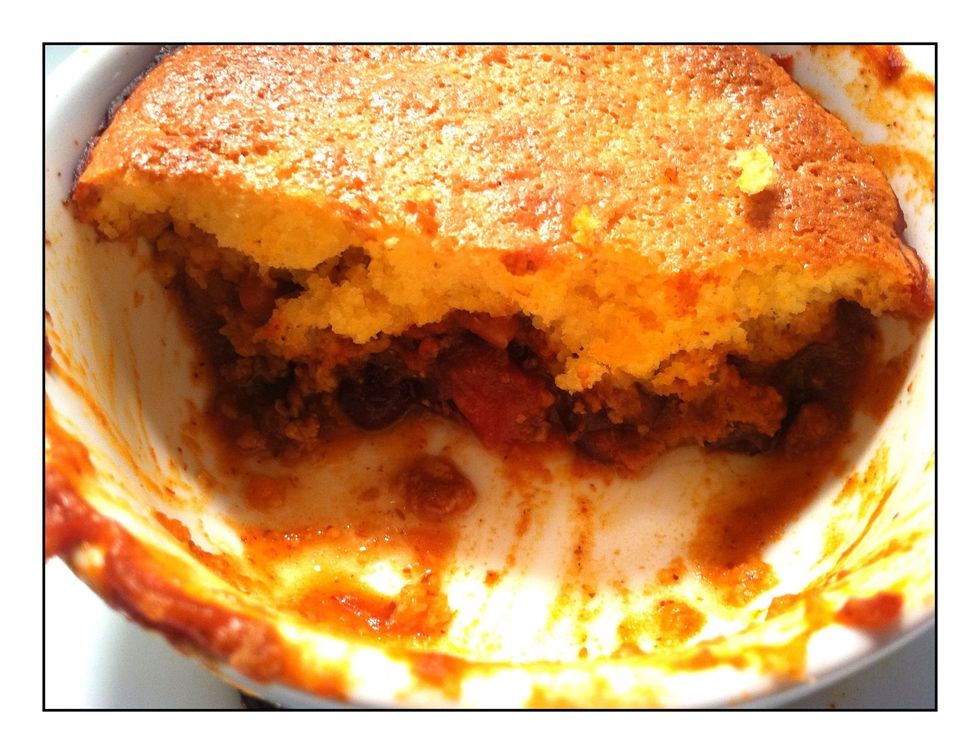 Enjoy with you favorite beer (optional).
6 -8 cups of your favorite chili
1 box of jiffy corn bread
1 egg
1/3 cup milk
1 tbsp sugar (optional)
1/2 cup pepper jack & cheddar mixed
Preheat oven to 425