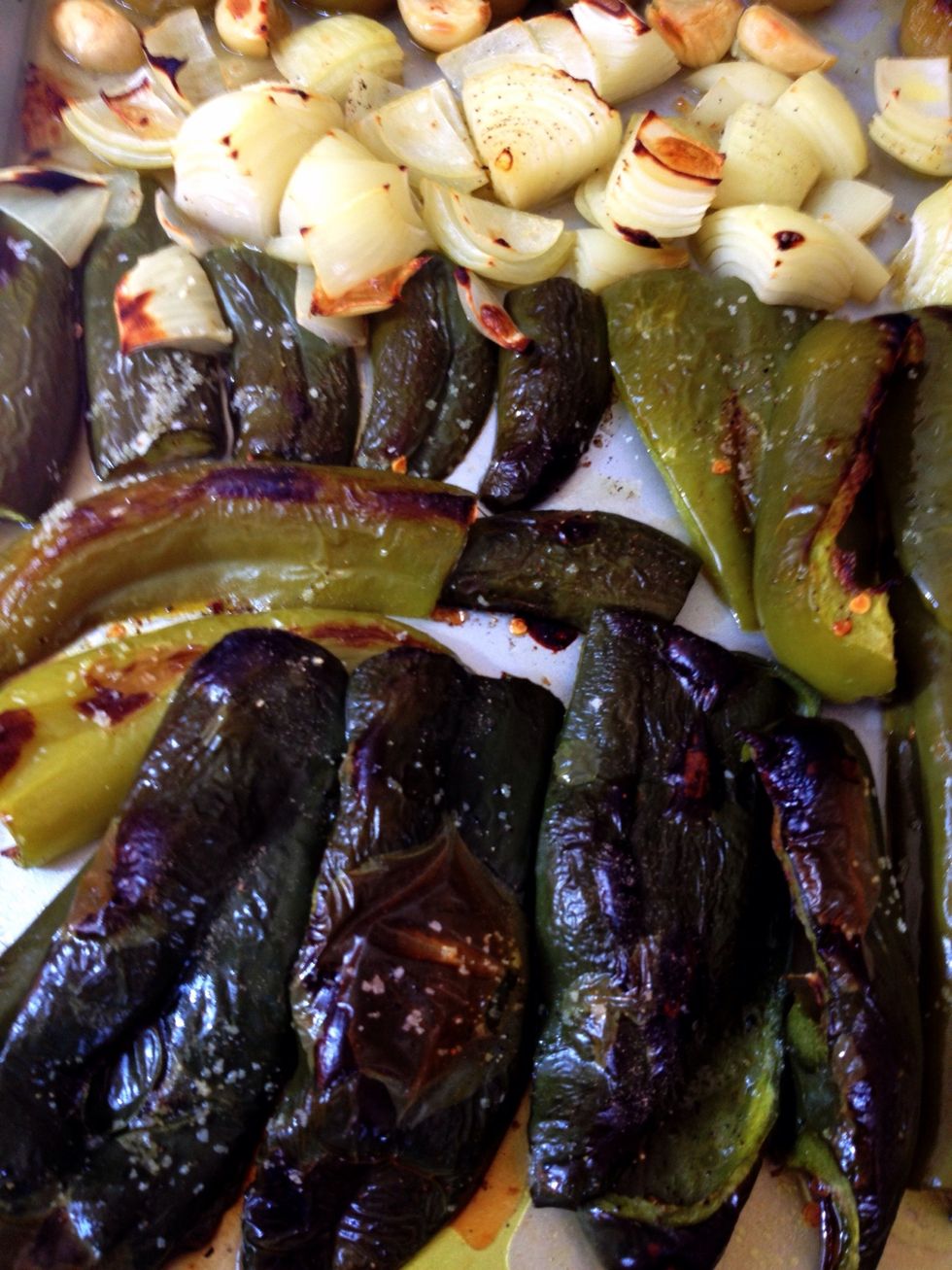 Roast vegetables in olive oil and sea salt in oven. Reserve a one (of three) onion and all potatoes to be added later. 15-20 minutes on 400 degrees.
Purée veggies with chicken stock. Once smooth add line juice, salt, cilantro and spices, and blend again.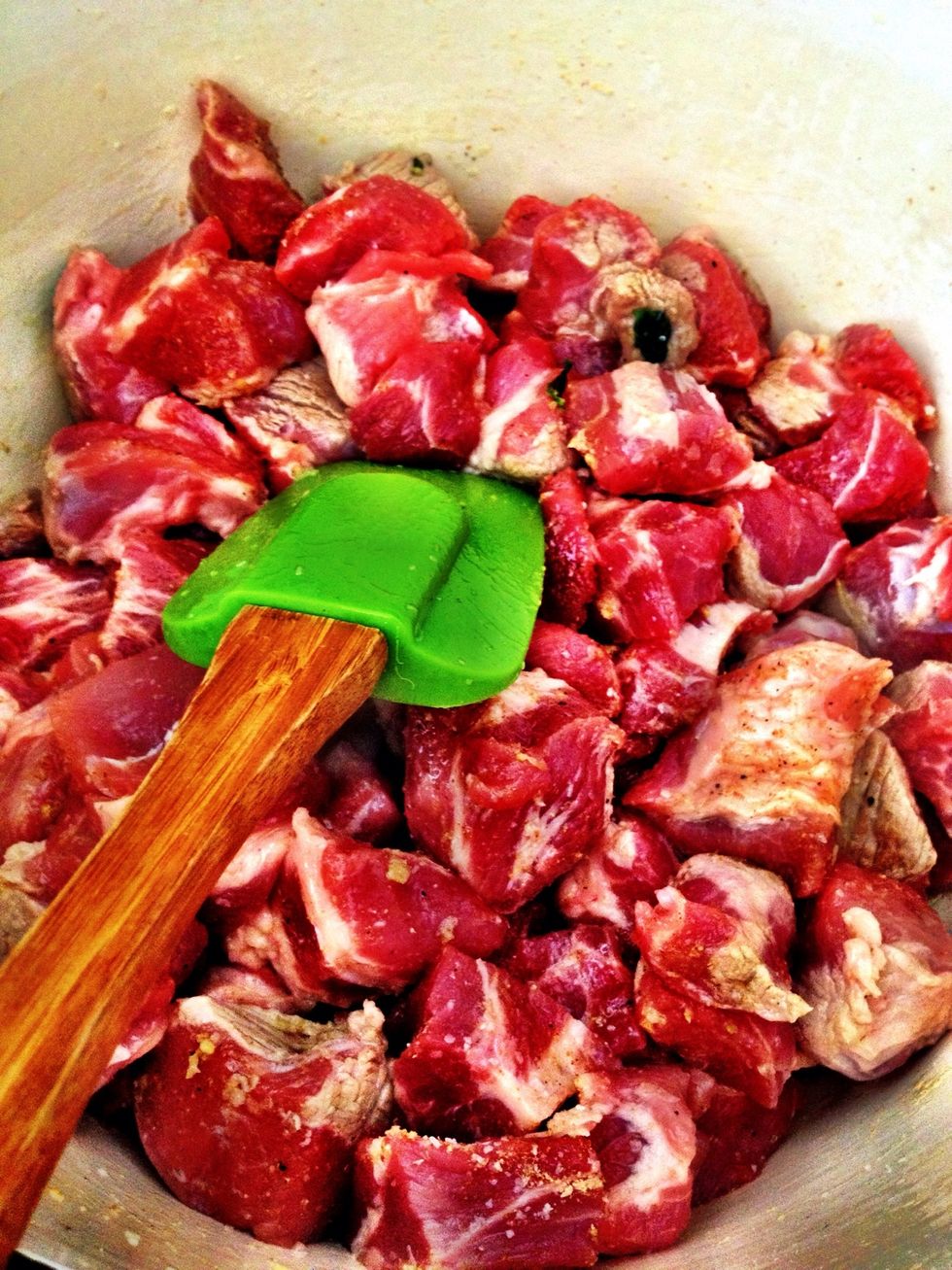 Brown pork with good amount of salt, pepper and olive oil.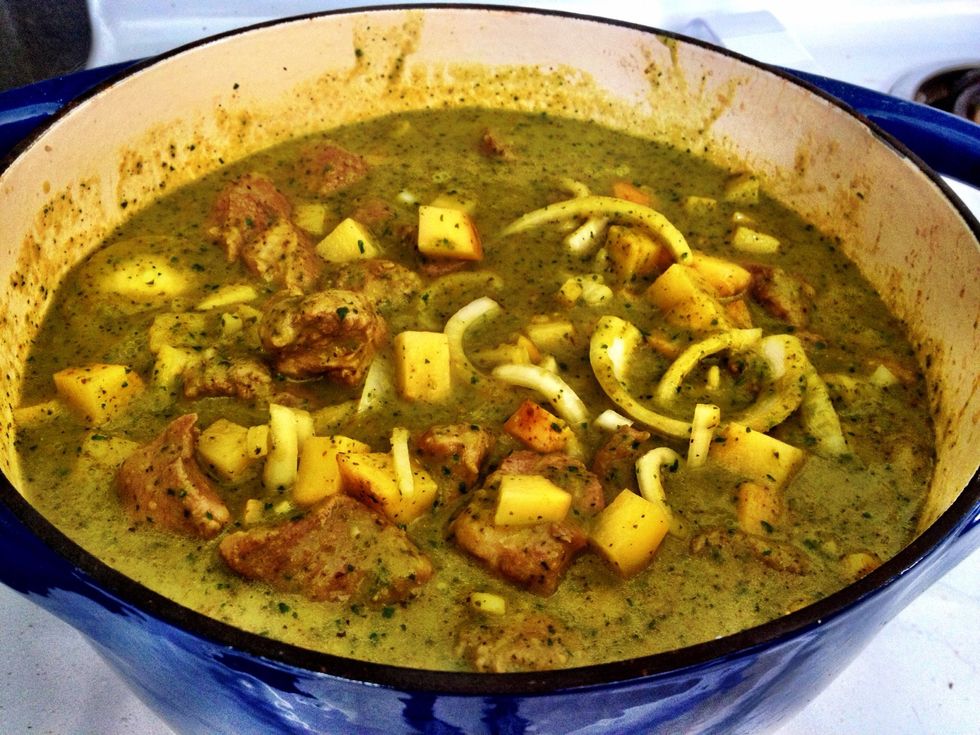 Once pork is browned, add verde sauce, reserved diced potatoes and sliced onions. Add honey and salt to taste. Cover and place into a 250 degree oven for 3 hours or until meat is fork tender.
Serve hot and grub.
3.0 Yellow Onions
4.0 Jalapeños
4.0lb Boneless Pork Shoulder
2.0lb Tomatillos
2.0lb Anaheim Peppers
2.0lb Pasilla Peppers
6.0lb Garlic Cloves
2.0c Chicken Broth
Salt
Pepper
1/2tsp Ground Clove
1.0Tbsp Cumin
1.0Tbsp Mexican Oregano
1.0Tbsp Honey
2.0bnch Cilantro
2.0bnch Limes
4.0bnch Yukon Gold Potatoes