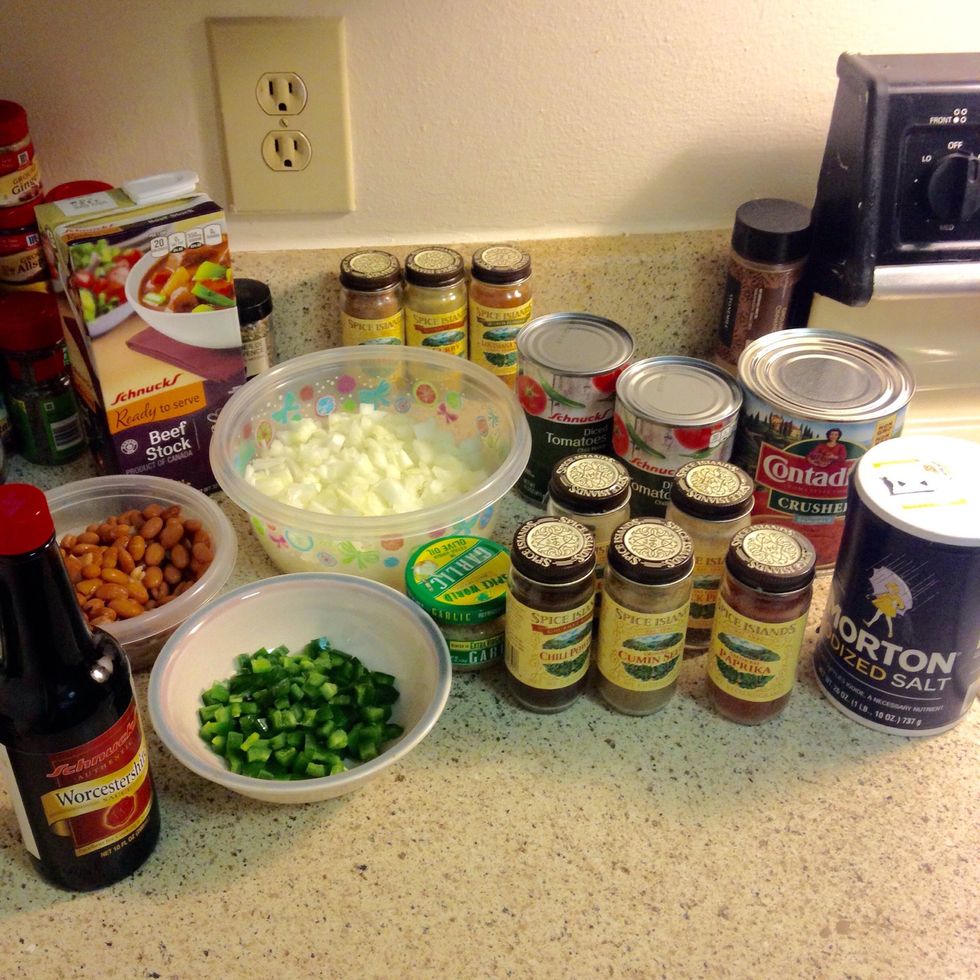 Start by dicing your onion and poblanos, draining your beans and diced tomato, and mincing your garlic (or be lazy and get your jarred garlic :p). Also a good idea to measure out spices and liquids.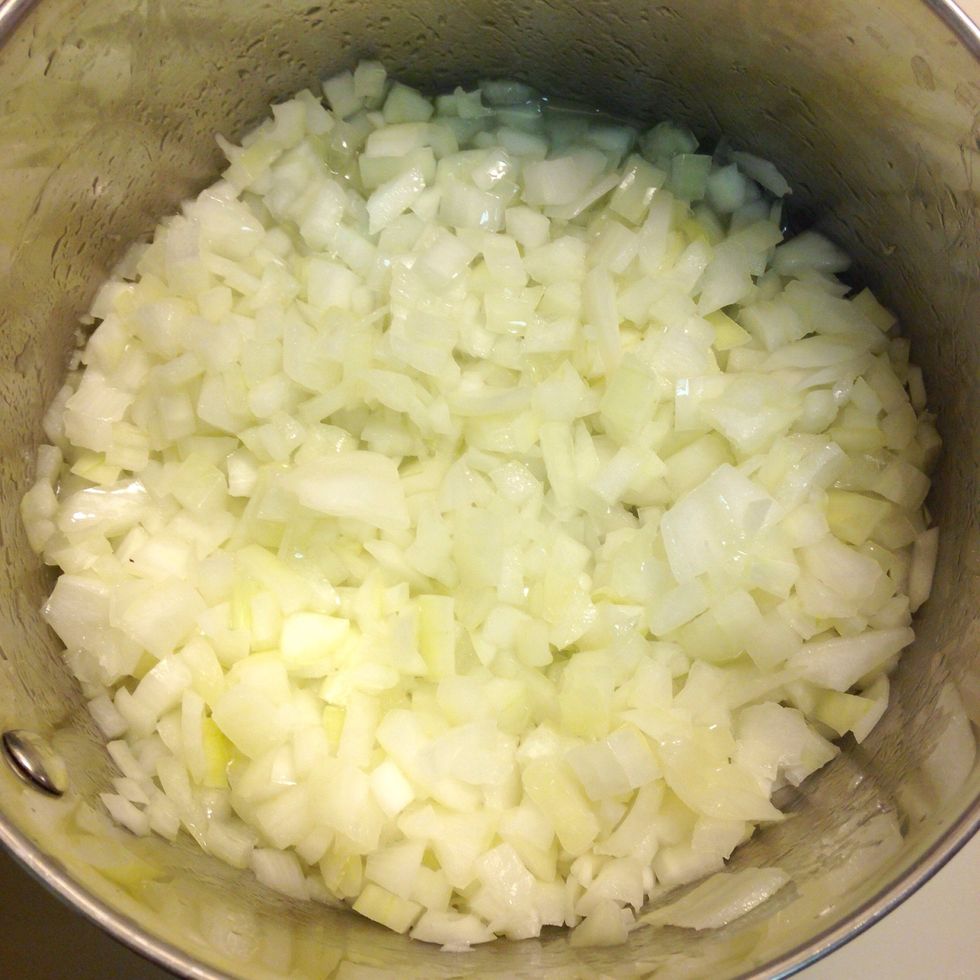 Heat oil in a LARGE stockpot. Saute on medium heat until soft and translucent.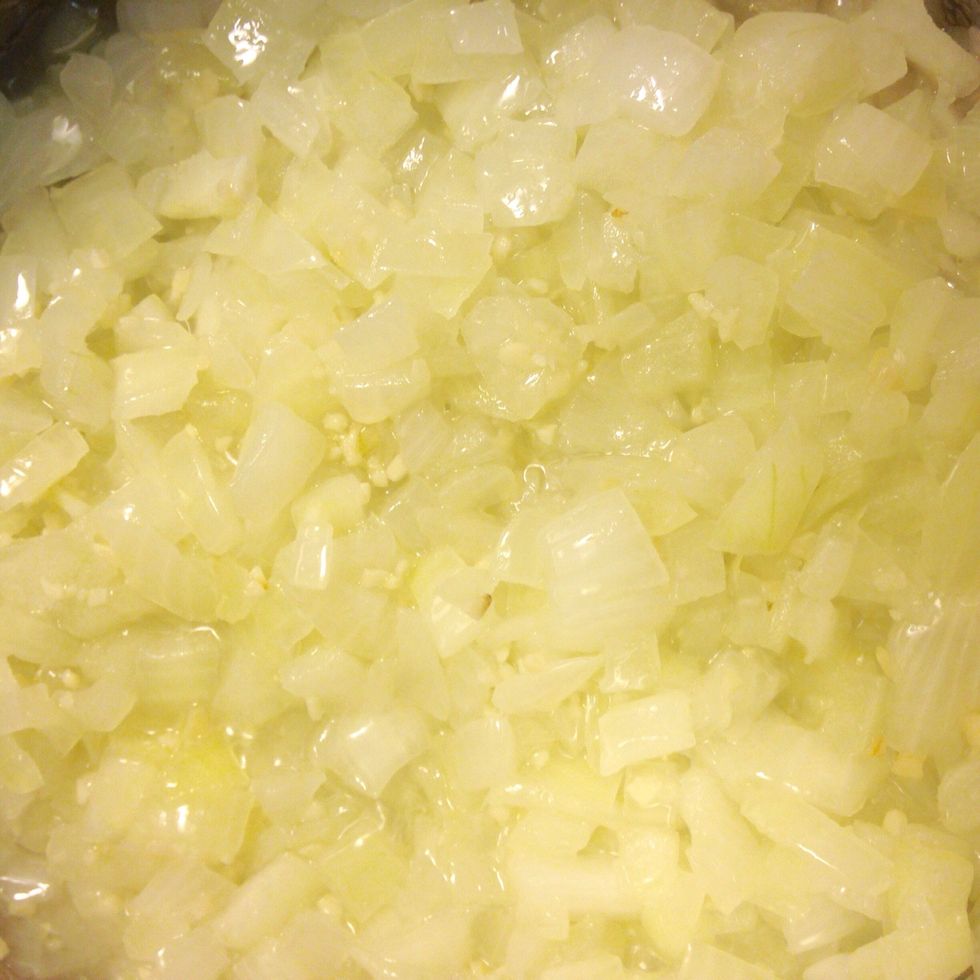 Add minced garlic and sauté for another minute until fragrant.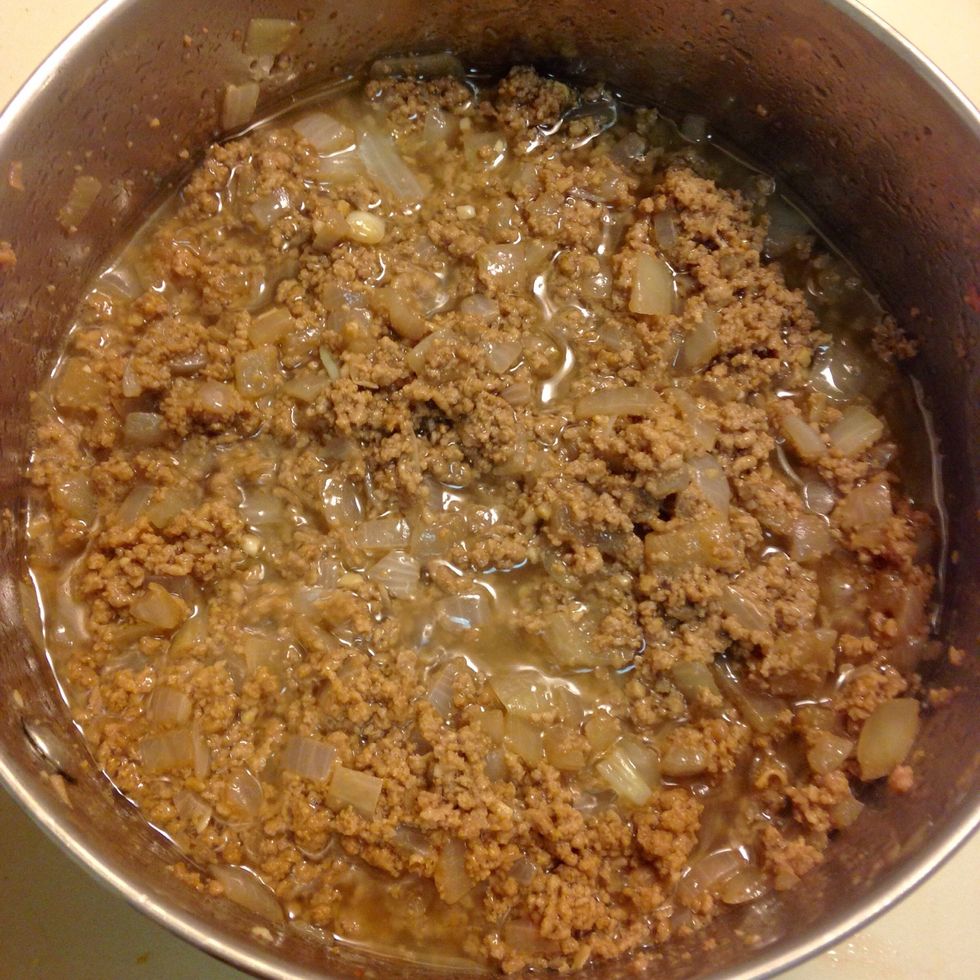 Add beef. Cook until brown with no pink remaining, then drain the mixture and return to pan.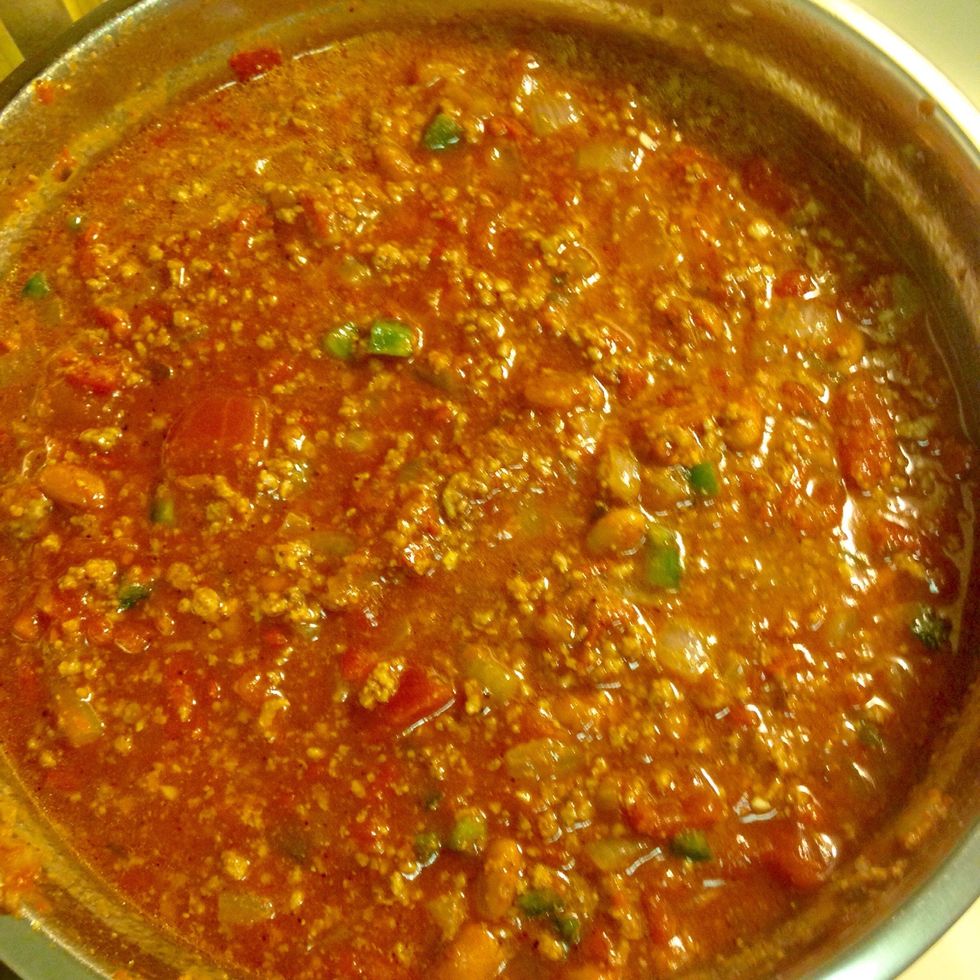 Add all of your remaining ingredients. Bring to a boil, then reduce to a simmer.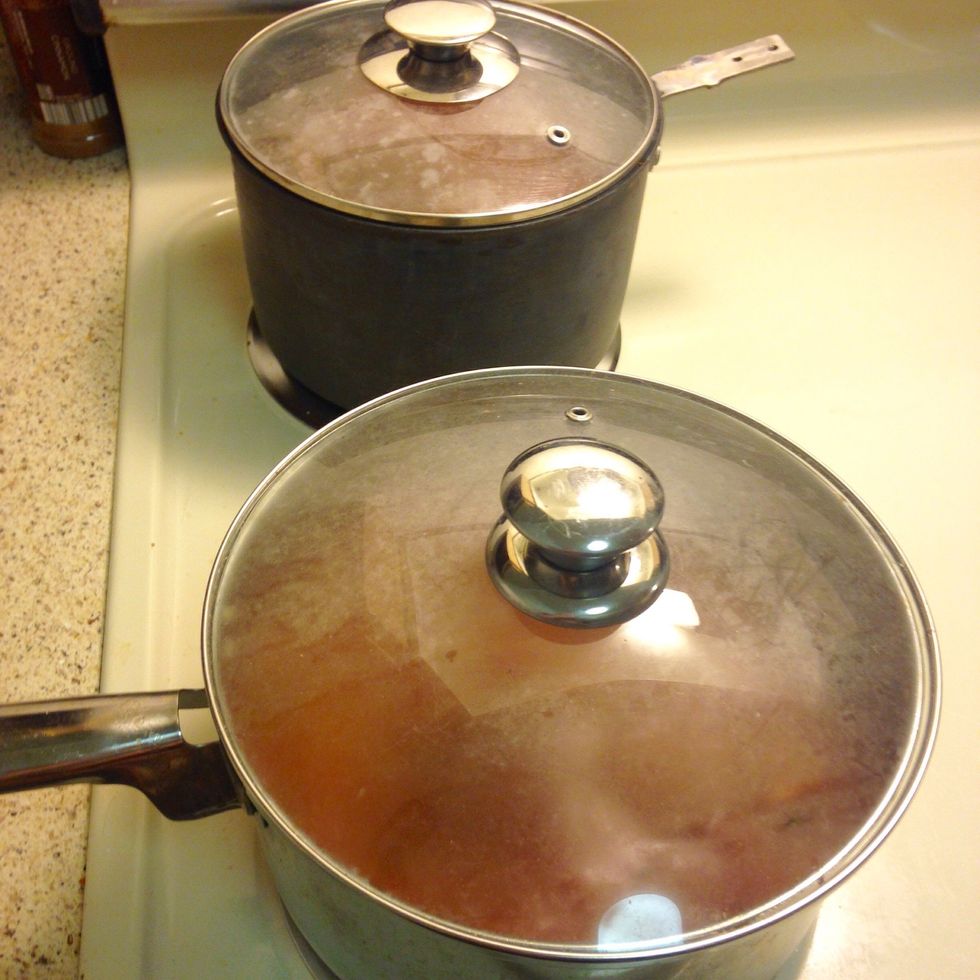 Once reduced to a simmer, cover and cook 1 1/2-2 hours until desired thickness. For thicker chili, add 2-4 tablespoons of cornstarch or flour.(I had too much chili for one pan so had to divide it lol)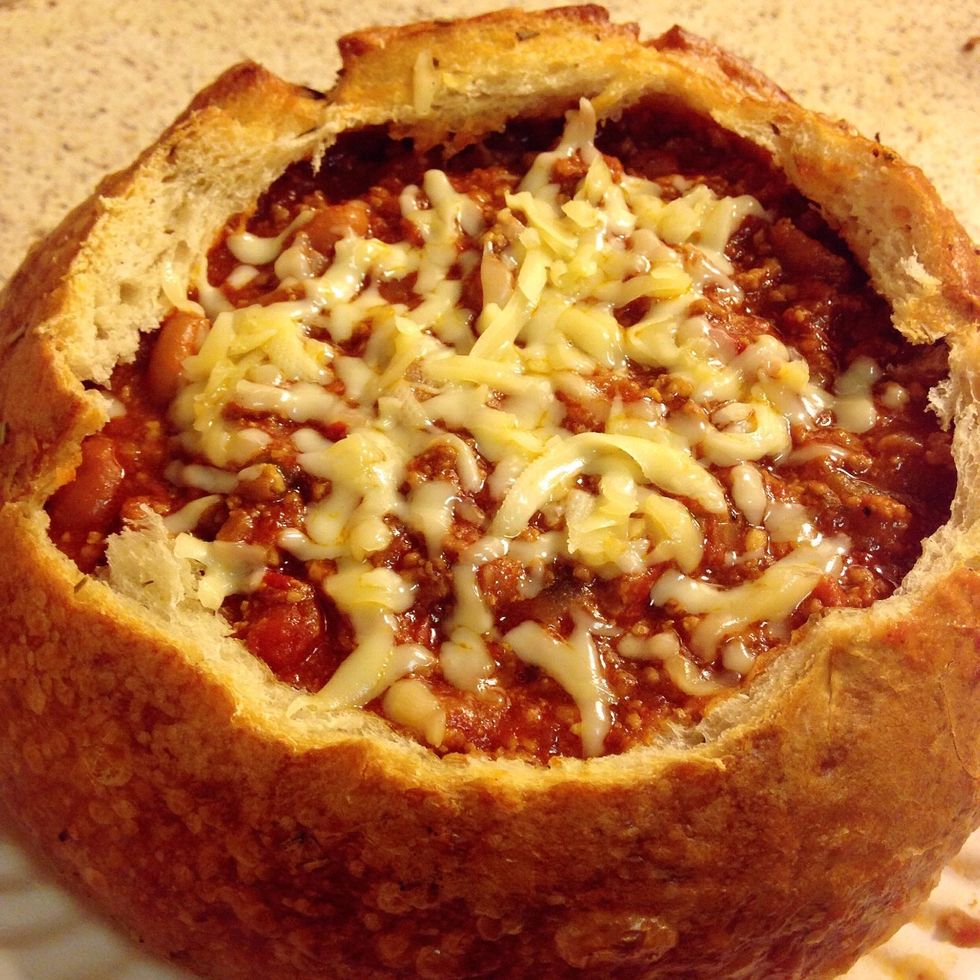 Serve in bread bowls and top with cheese! For a healthier alternative, this chili also goes great with wheat thins :) Refrigerate or freeze leftovers for future meals. Enjoy!
1 large yellow onion, diced
2 poblanos, seeded and diced
8 garlic cloves, minced
2 lbs ground beef
1/4 cup vegetable oil
Can of pinto beans, drained and rinsed
28 oz canned crushed tomatoes
28 oz canned diced tomato, drained
1 cup beef stock
1 tablespoon chili powder
1 tablespoon smoked paprika
1 tablespoon cumin
Salt and pepper
1/2 cup Worcestershire sauce
Optional 2-4 tablespoons cornstarch
Optional cheese
Optional bread bowls