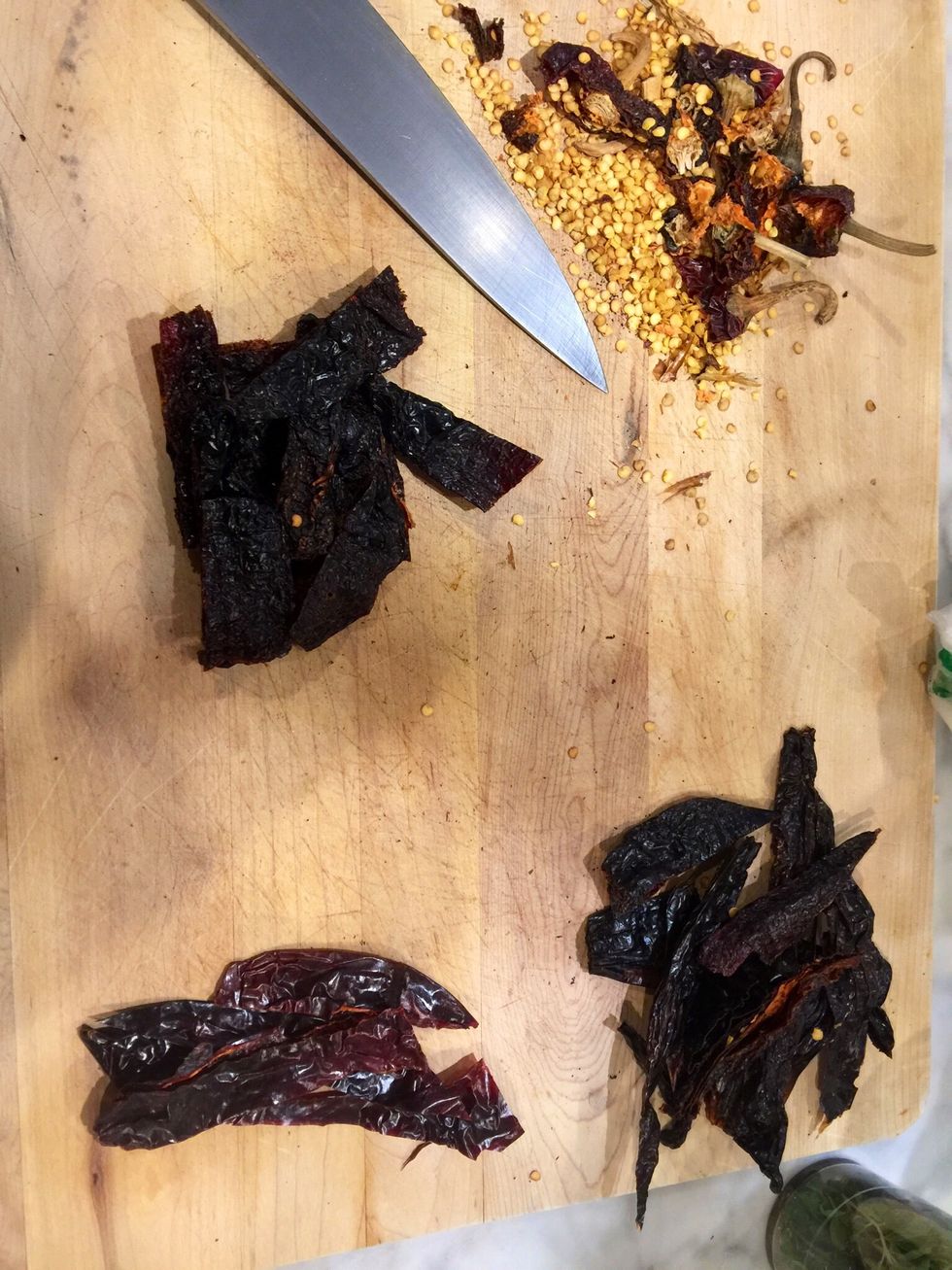 Try to get chiles that looks and feel a little like raisins. Too dry and brittle will have less flavor. Remove the stems and seeds.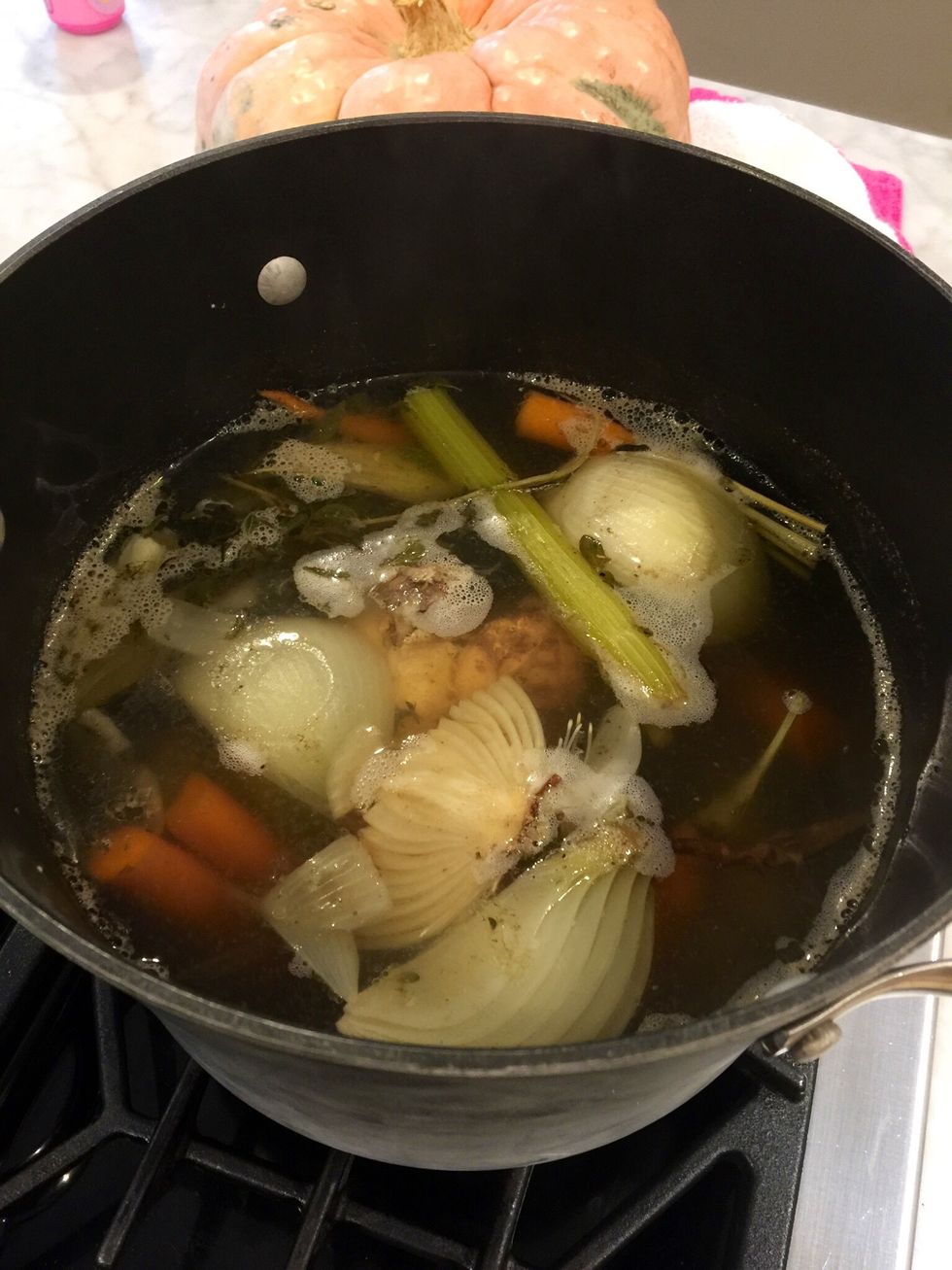 I forgot to buy chicken stock. Luckily I had some leftover chicken from dinner this week so made some trash can broth from that and random veggies and herbs. Simmered for a couple of hours and done.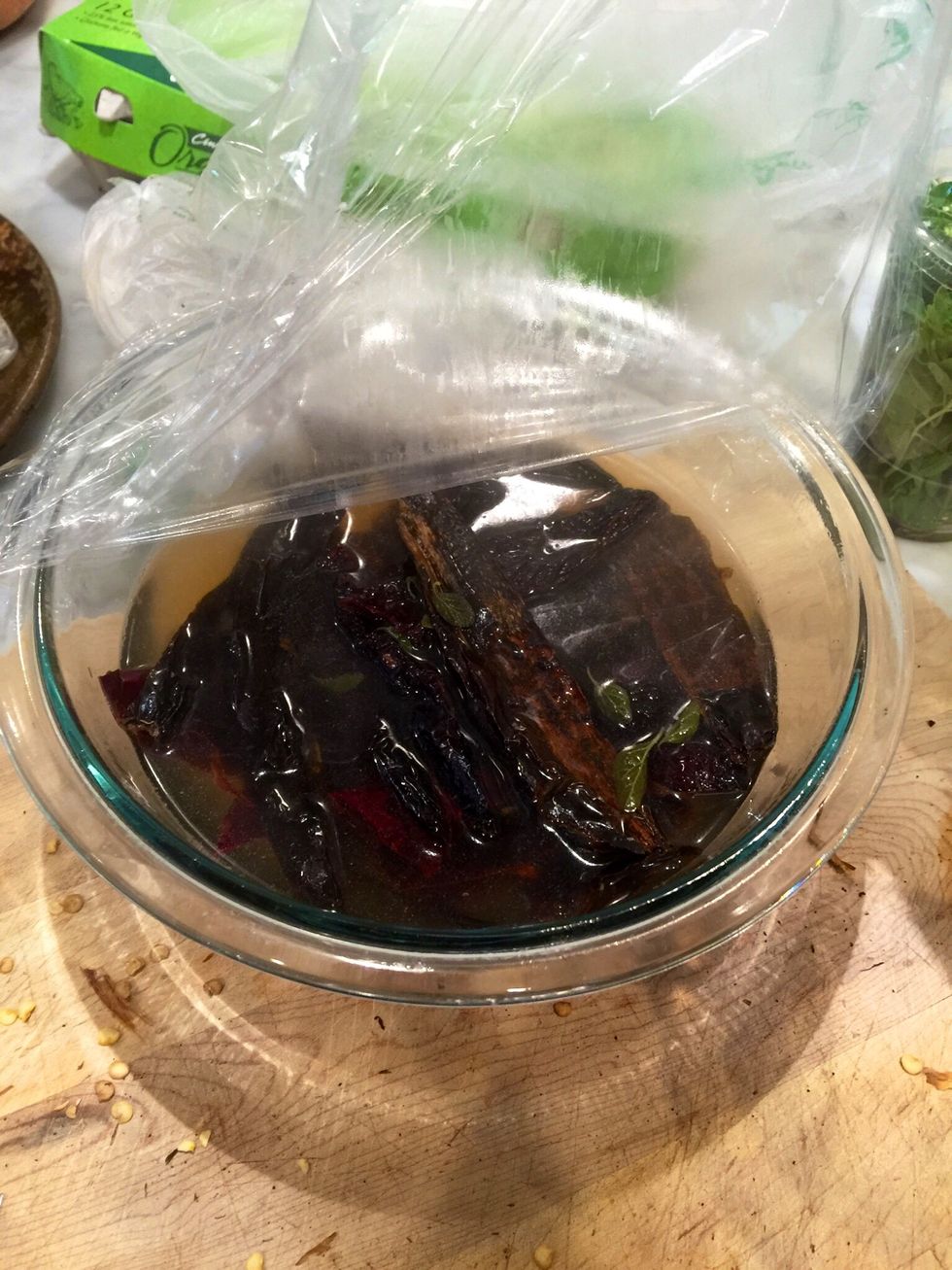 Add the chiles to a bowl and cover with 3 cups boiling stock. Cover with plastic wrap and let steep for 30 minutes until they rehydrate.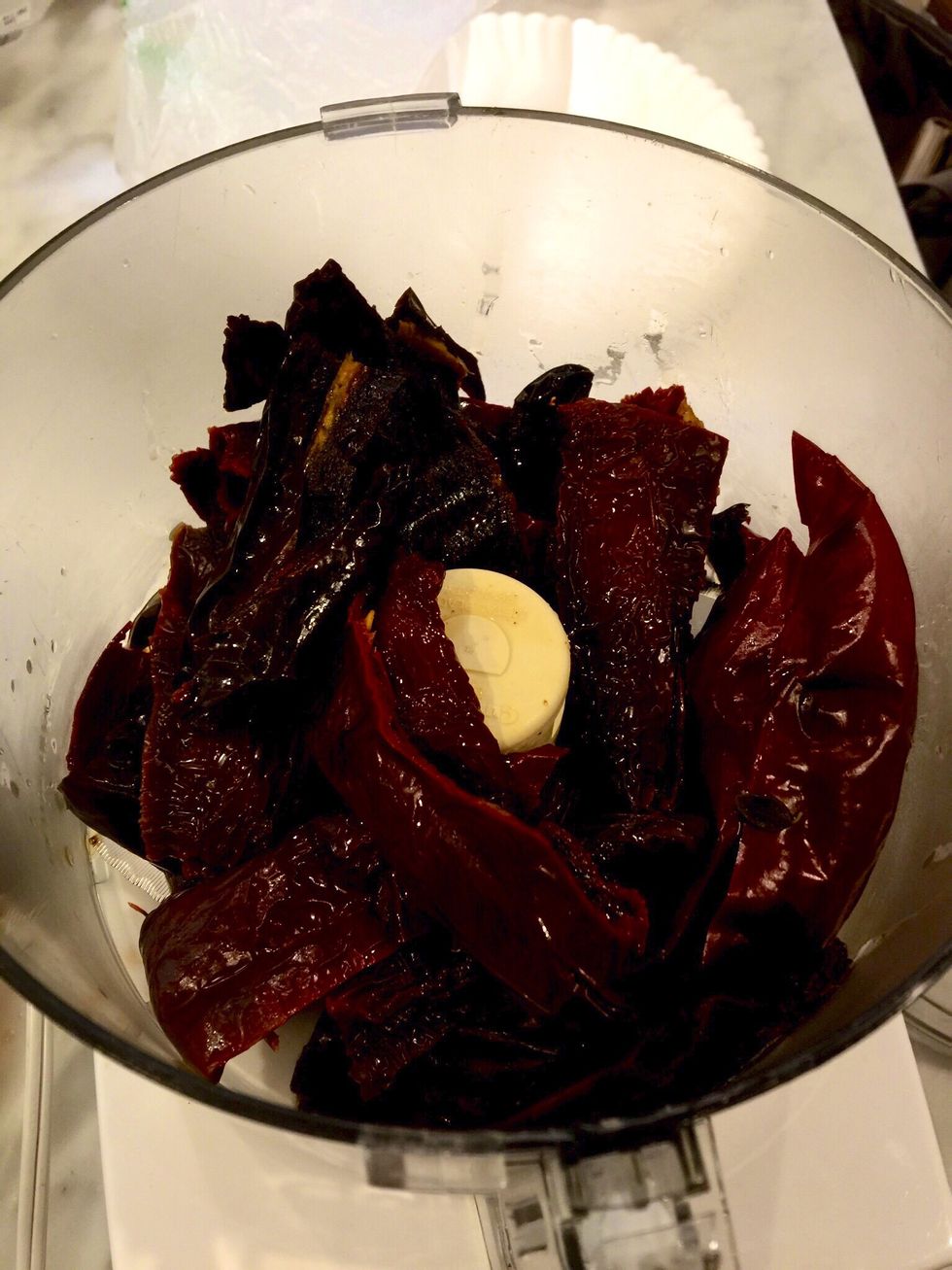 Put the rehydrated chiles in a blender or food processor along with the stock they steeped in and liquefy.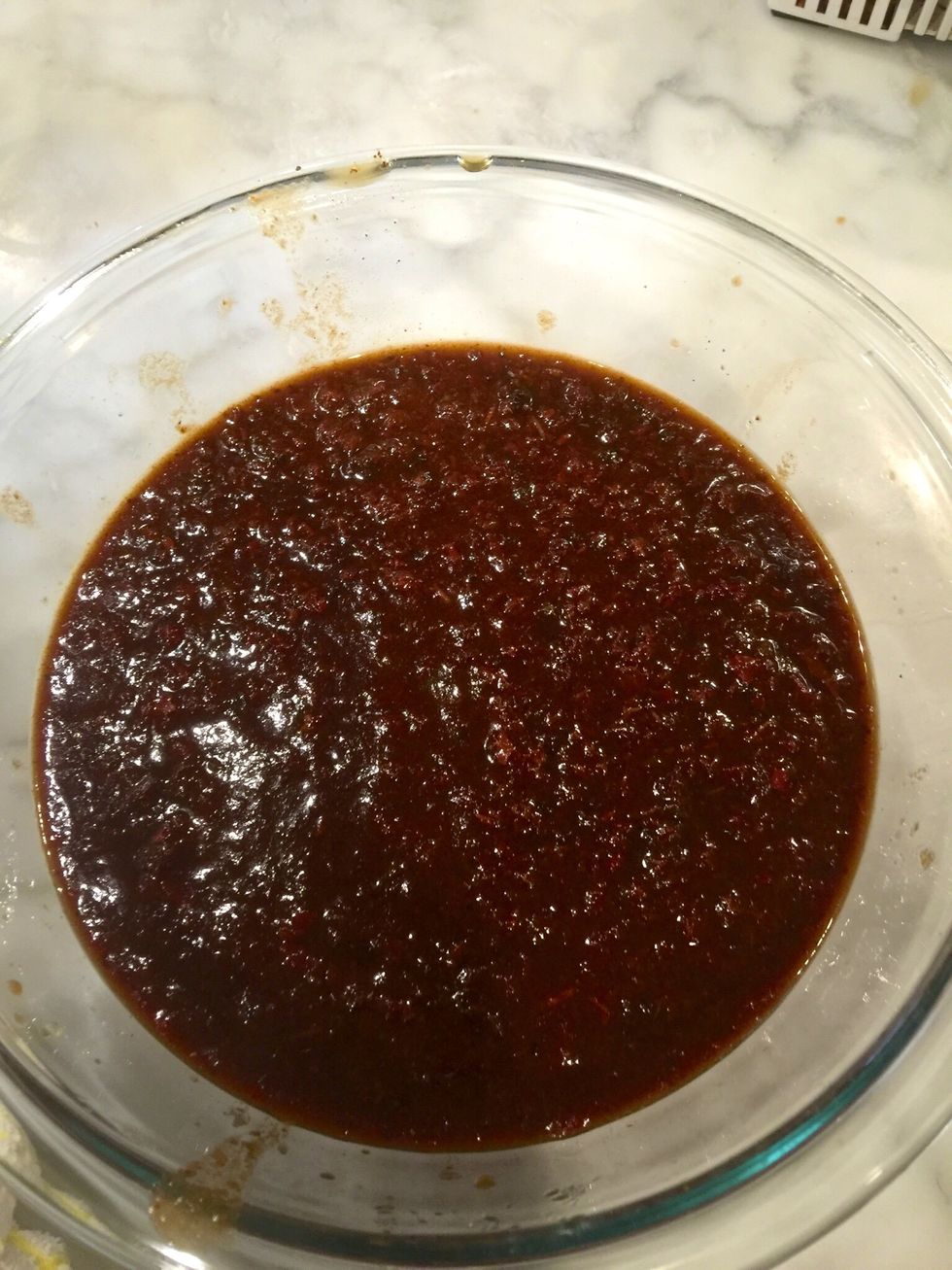 Should look like this.. Smells awesome.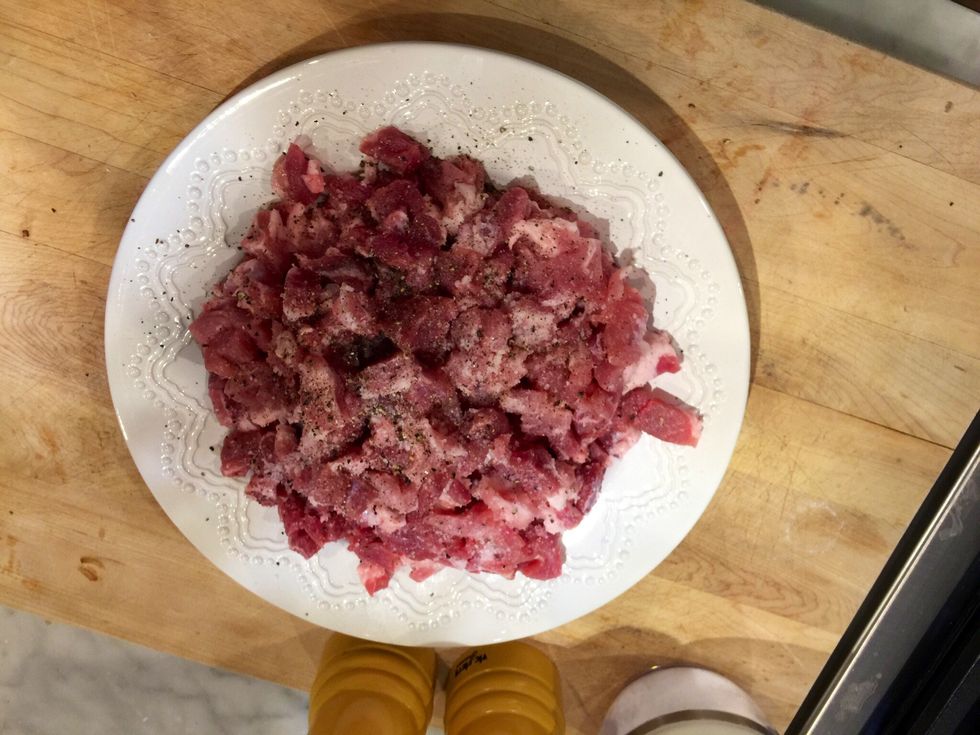 Cut pork shoulder into 1/2 inch pieces. Add salt and pepper.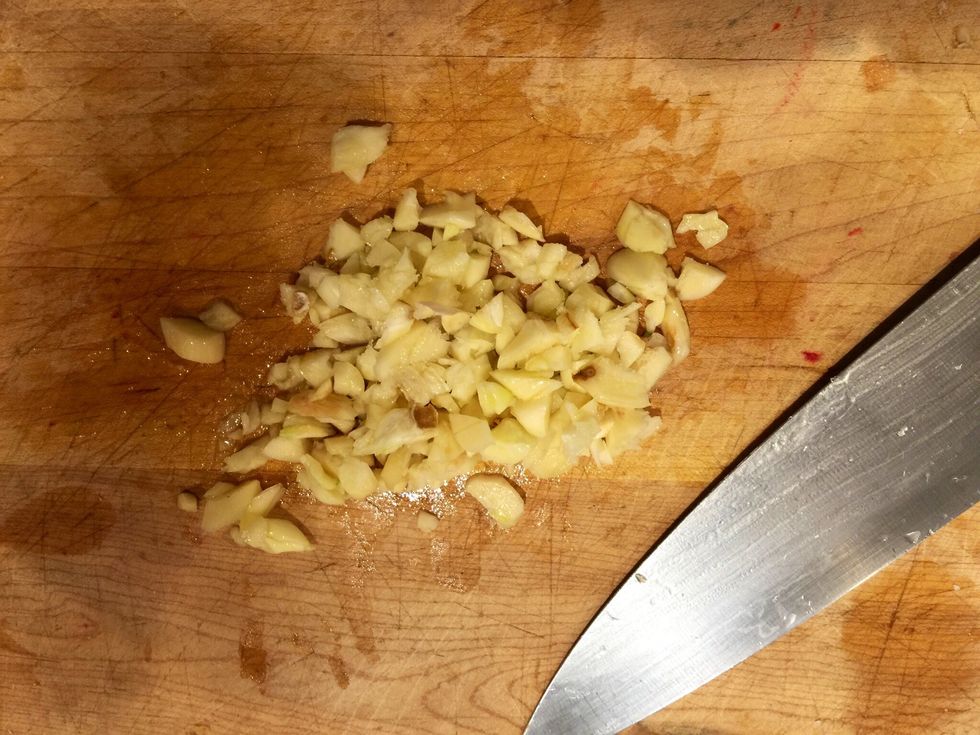 Chop garlic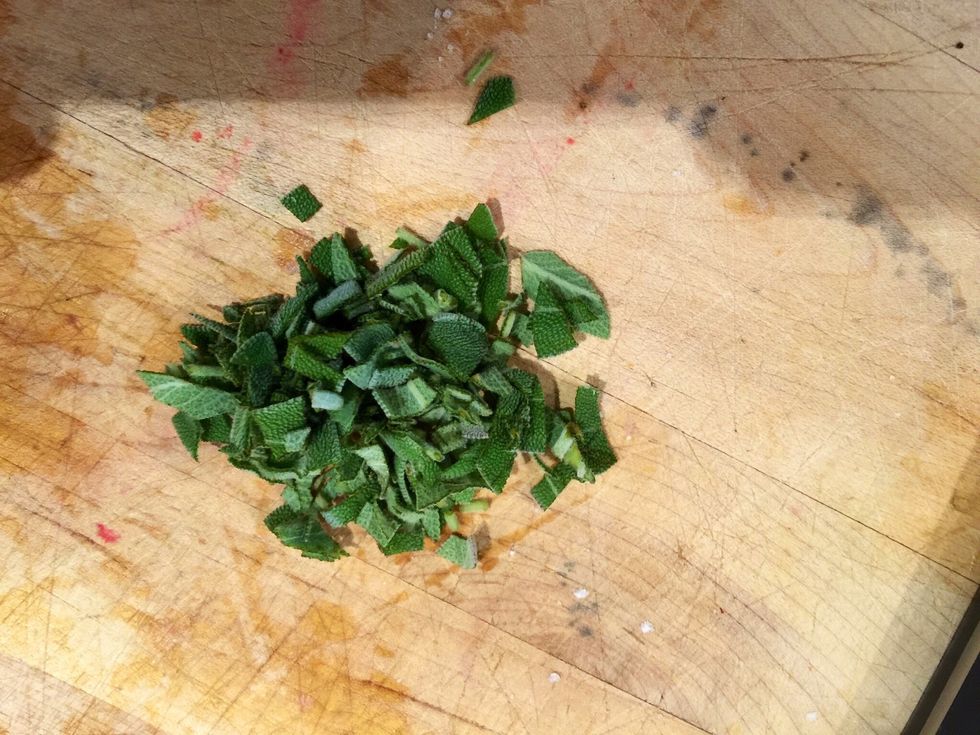 Chop sage
Chop oregano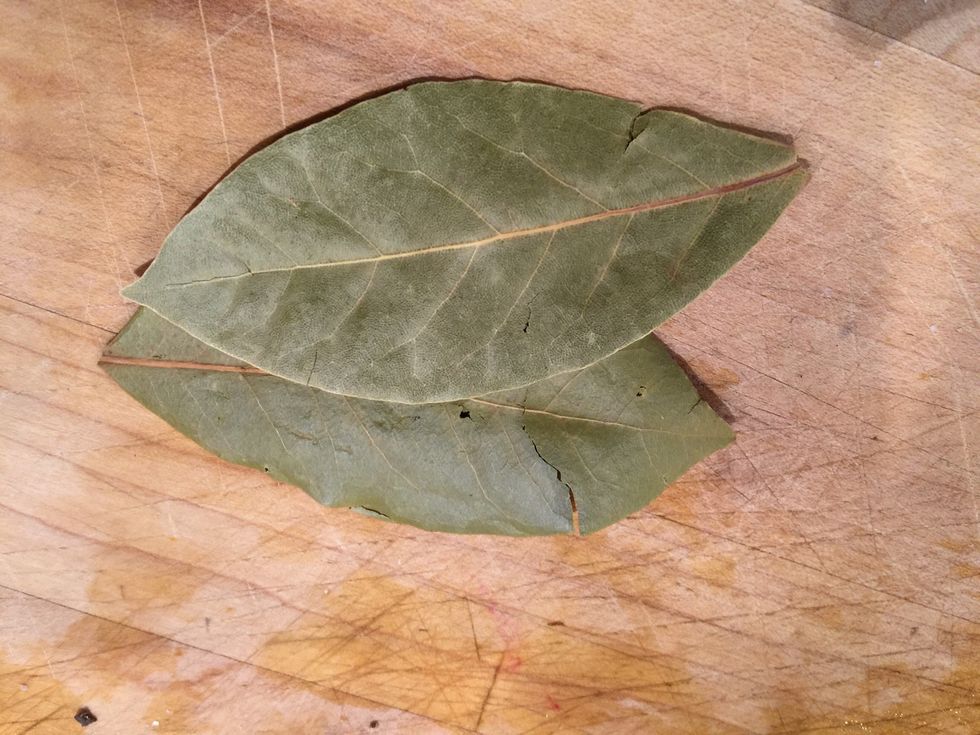 Bay leaves!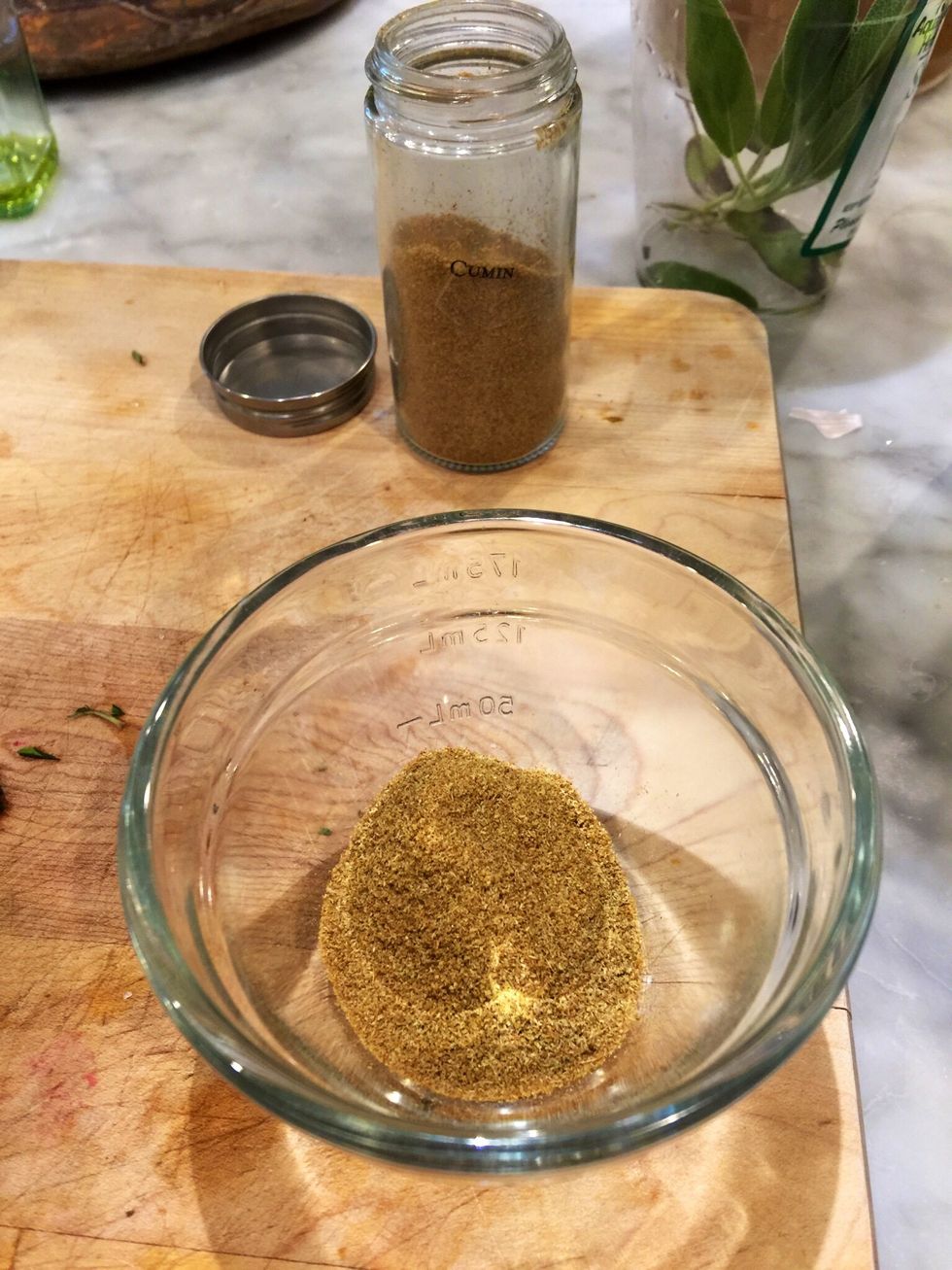 Cumin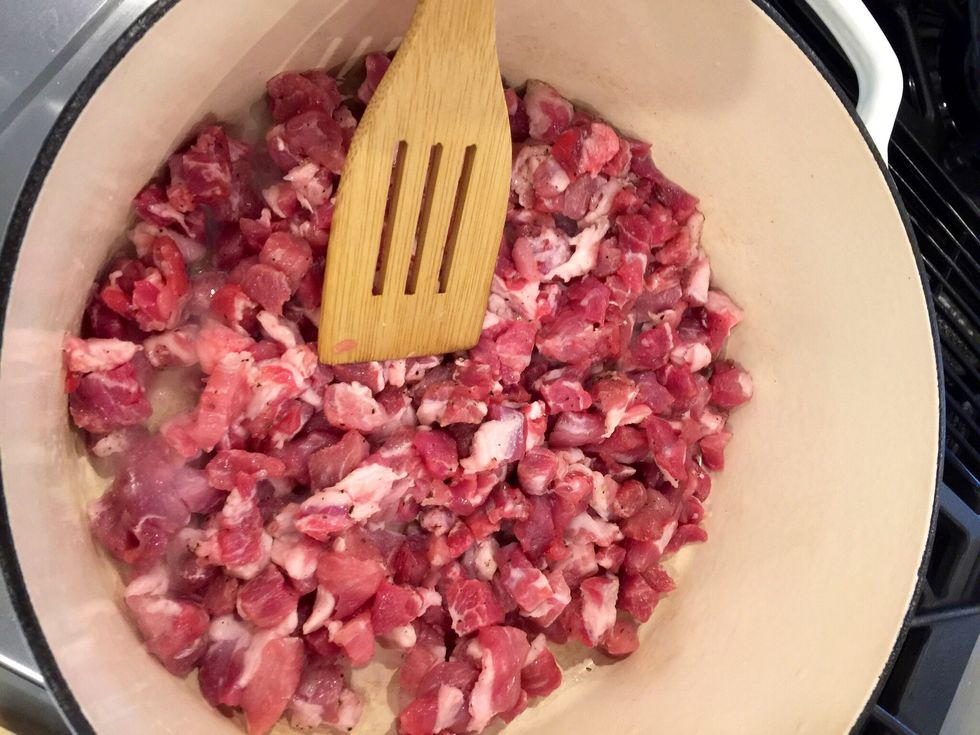 Brown pork in a little oil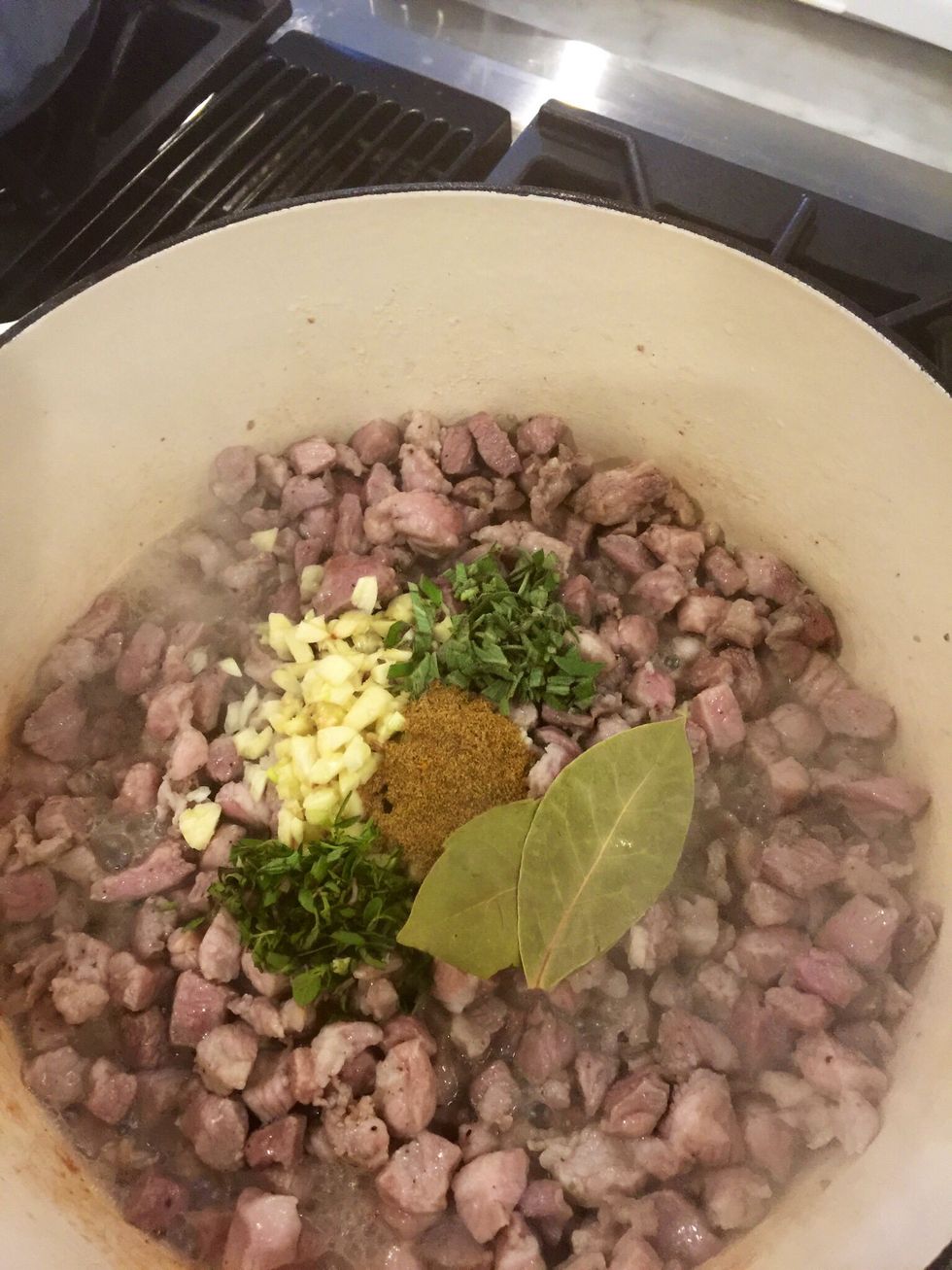 Add garlic, sage, oregano, cumin bay leaves, and some salt and pepper.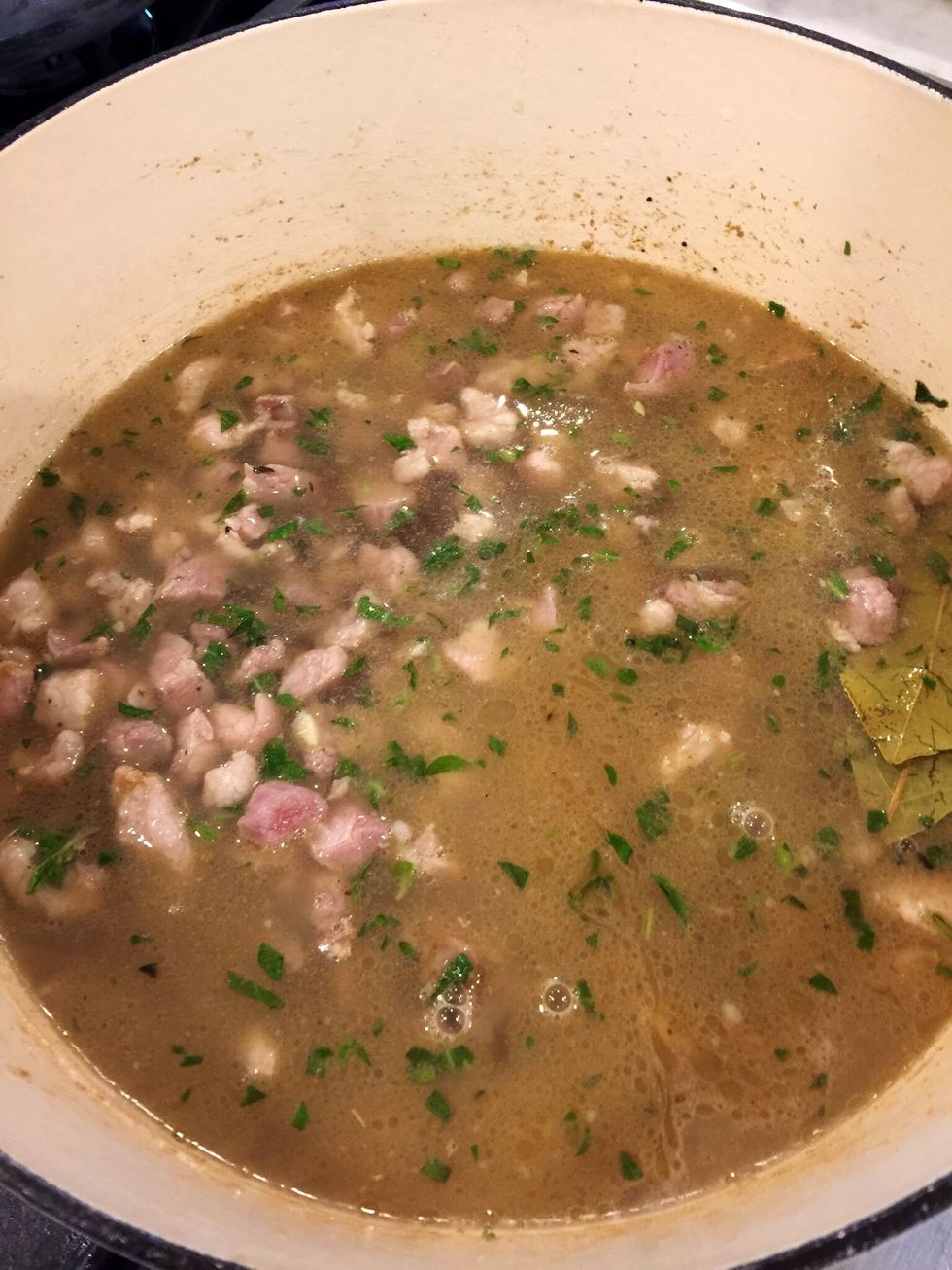 Stir it up and simmer.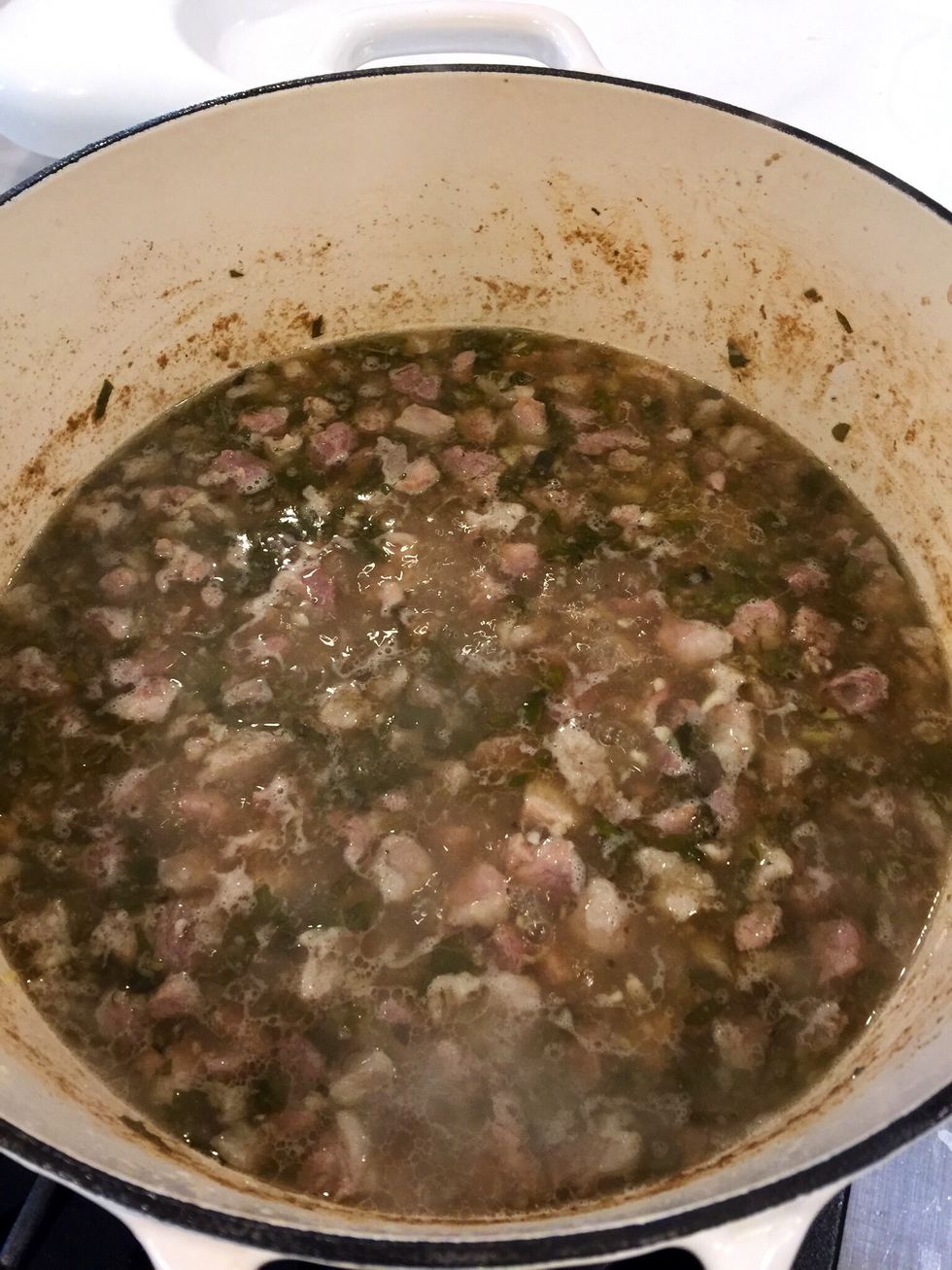 For about an hour
Add the chile mix and stir.
Simmer for another 45 minutes.
5.0 Ancho chile peppers
2.0 Pasillas chile peppers
2.0 Guajillos chile peppers
8.0c Chicken stock
2.0lb Boneless pork shoulder
1.0Tbsp Vegetable oil
2.0Tbsp Bay leaves
1.0Tbsp Ground Cumin
2.0tsp Fresh sage
2.0tsp Fresh oregano
Salt and pepper to taste