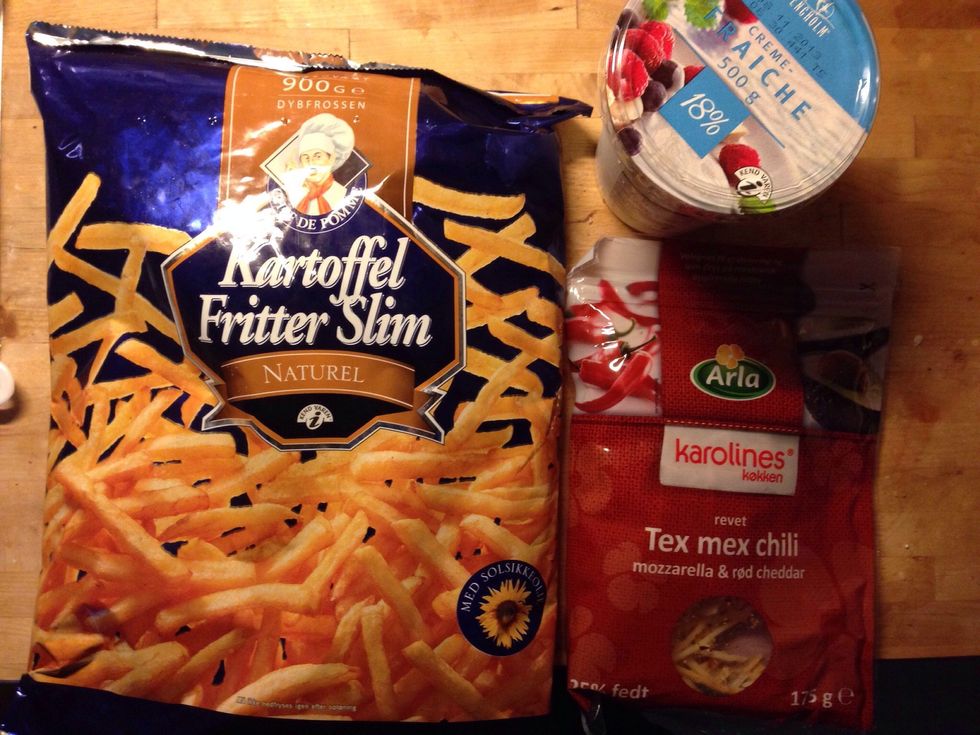 Gather the supplies.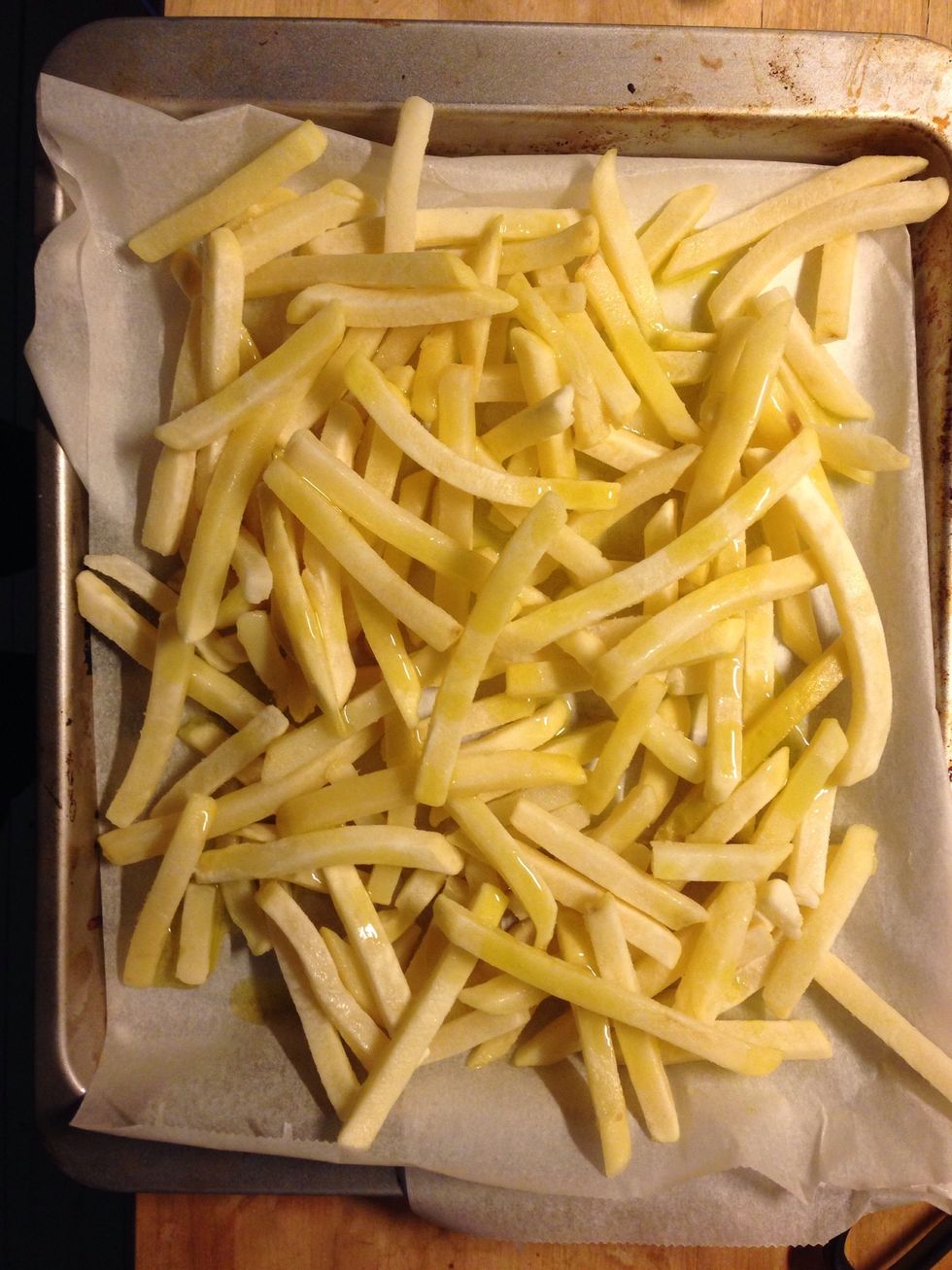 Drizzle some olive oil over the fries and Cook the them according to the description. I used the oven.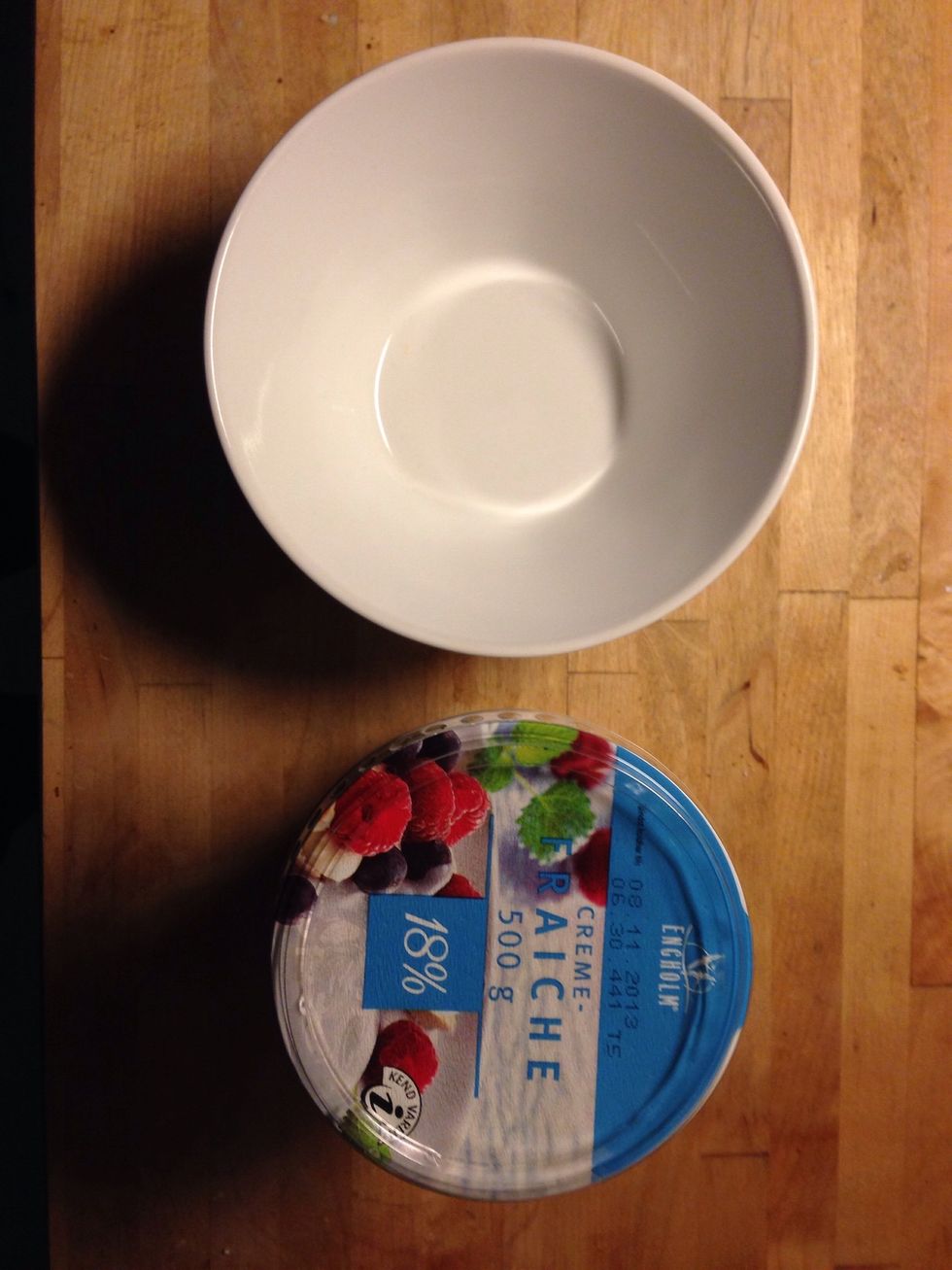 While the fries are in the oven, make the dipping sauce. Mix sour creme with the salt, pepper and garlic.
I like to press the garlic for smaller bits.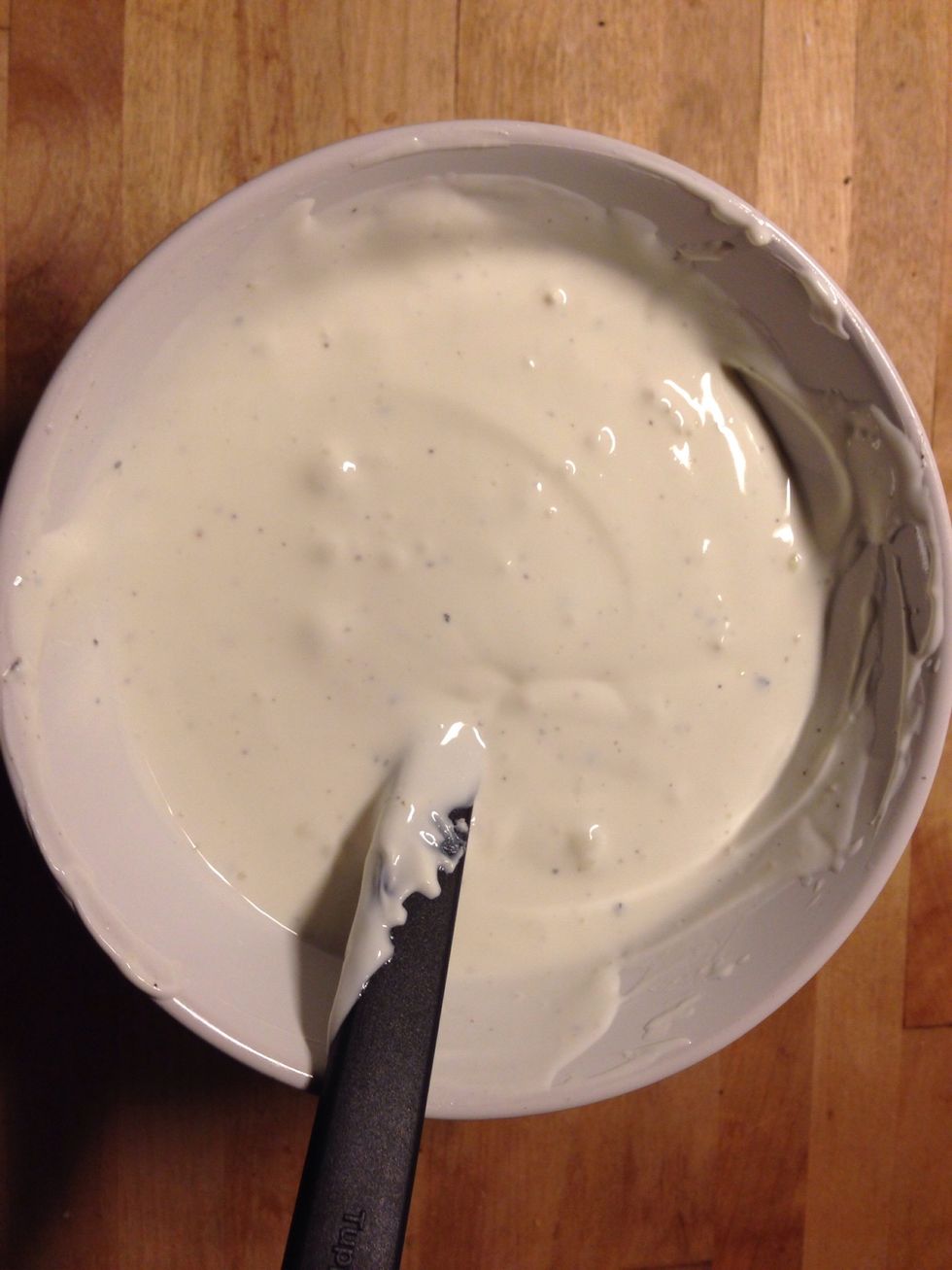 Yummy!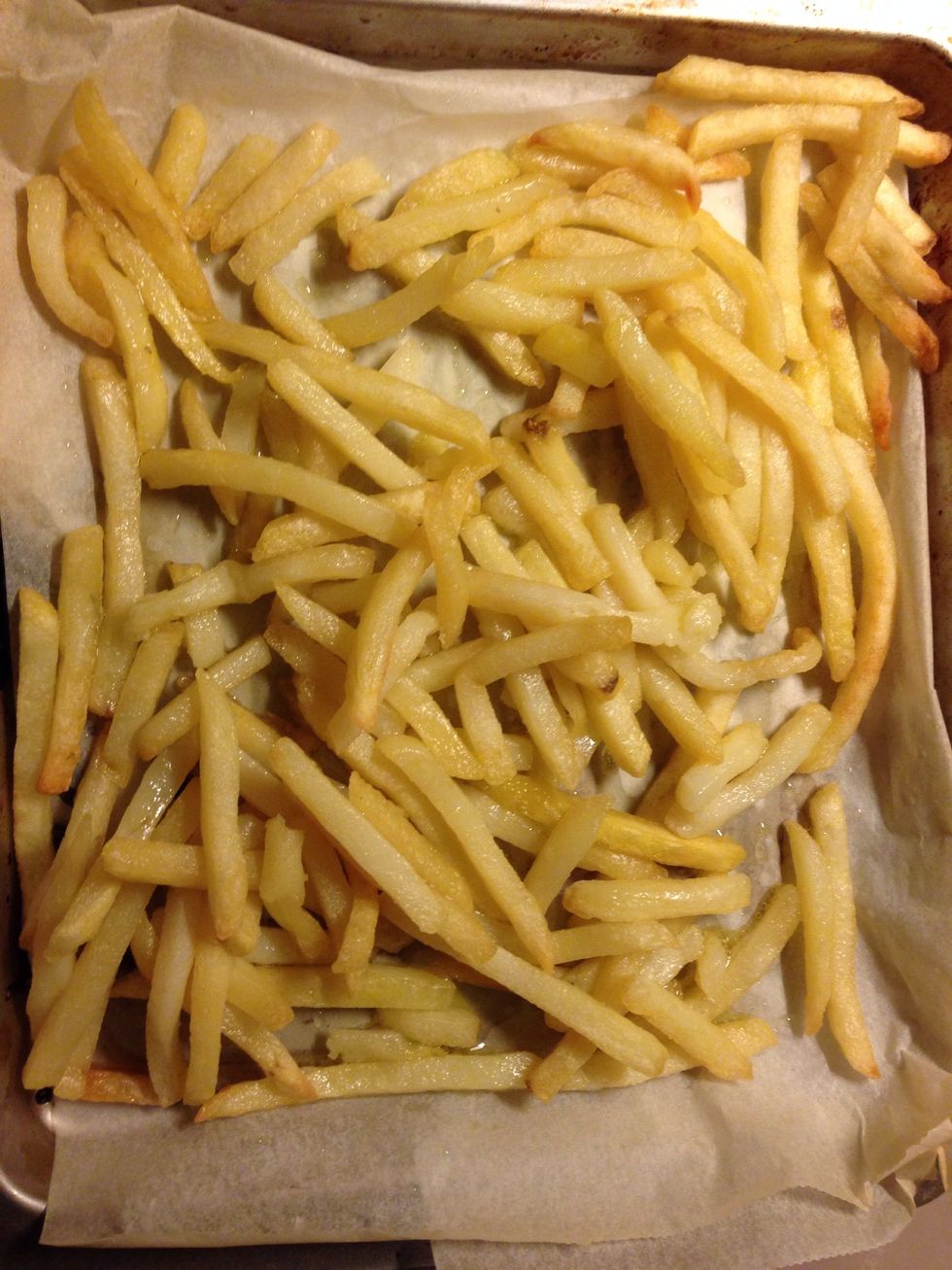 When the fries are almost done, take them out of the oven.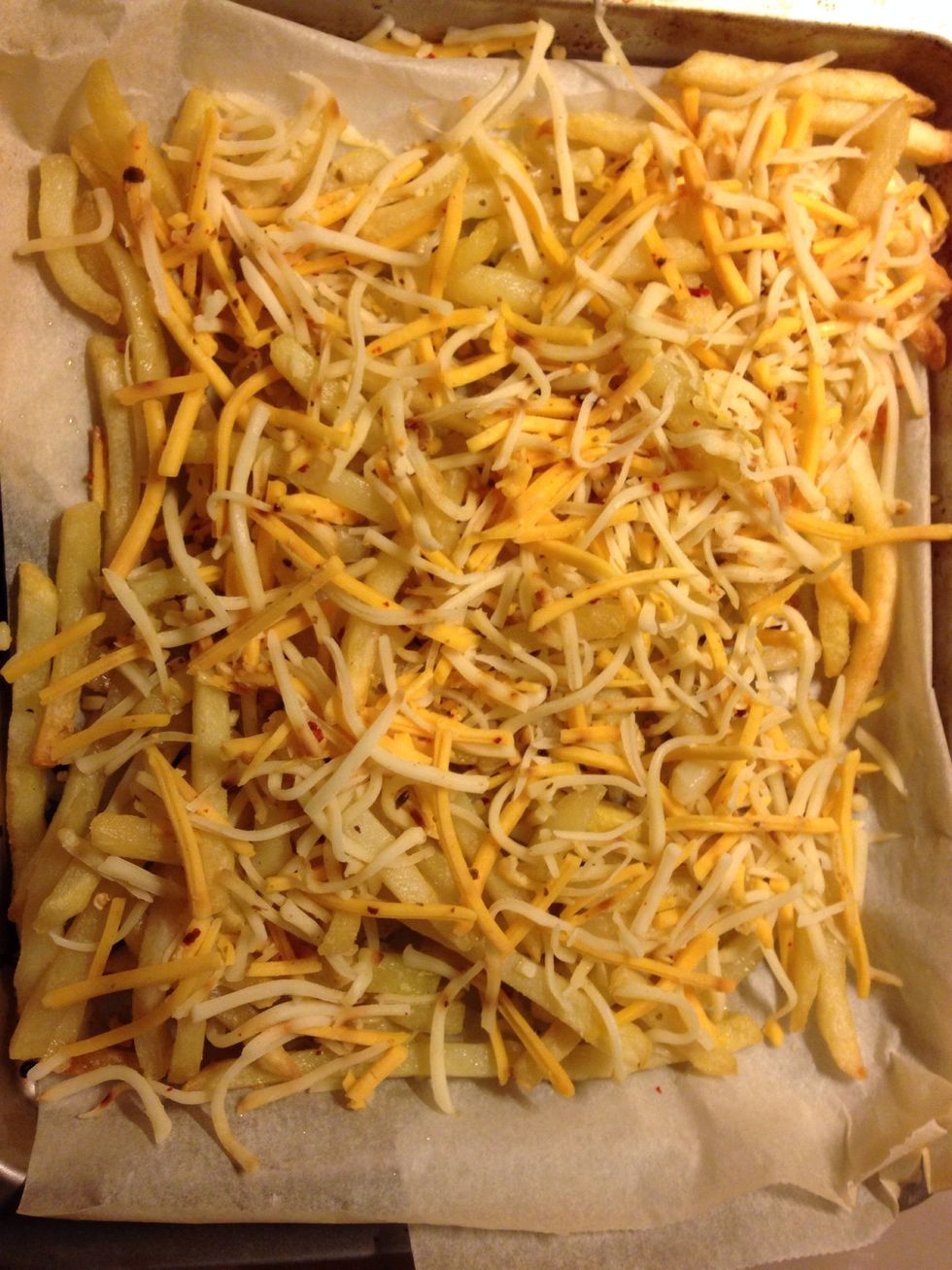 Sprinkle the Tex Mex cheese (a mix of mozzarella, cheddar and chili) and put it back in the oven.
Done, yummy!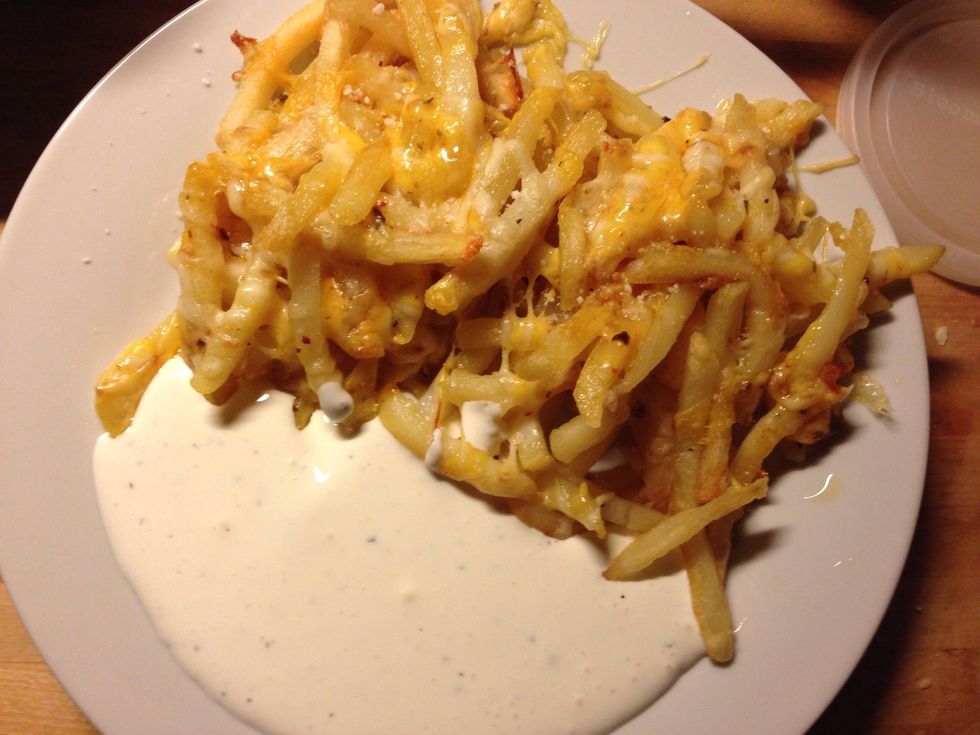 Eat the chili cheese fries with the dipping sauce.
Store bought fries
Olive oil
sour cream
Salt
pepper
Garlic
Tex Mex cheese