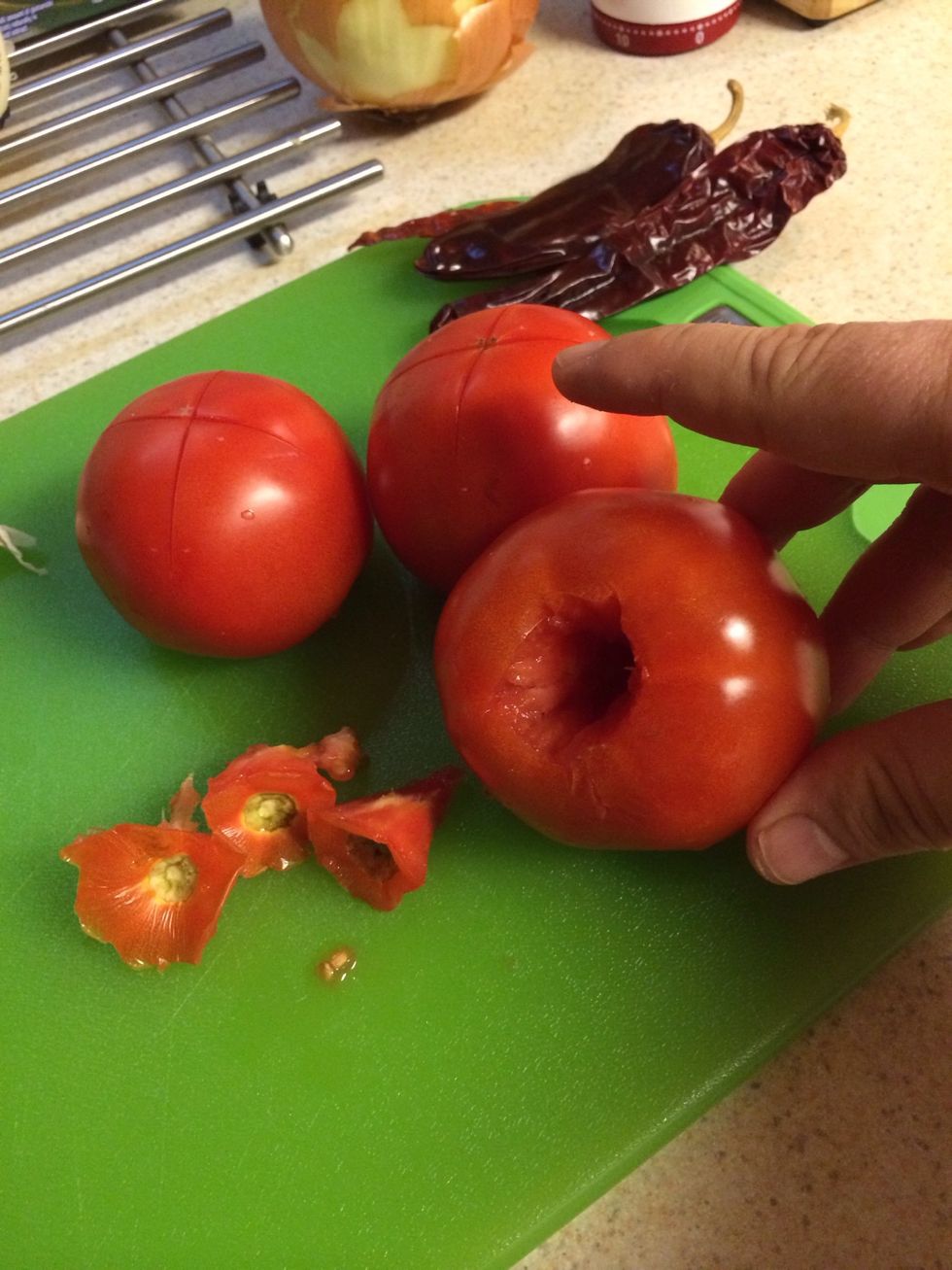 Clean the tomatoes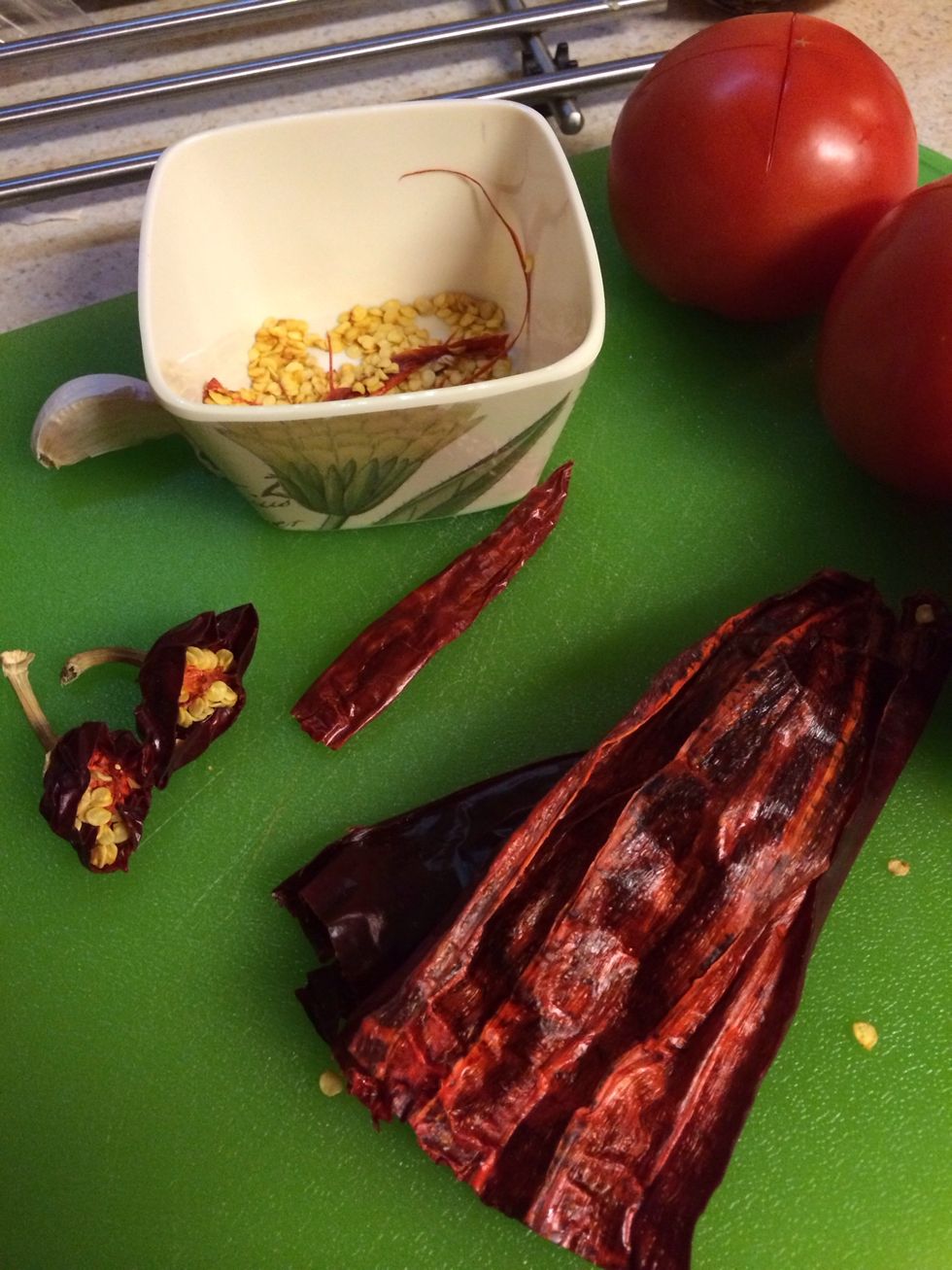 The chile (guajillo) or (ancho) you need to get the seeds and the veins out. And with one chile de "arbol" or "cascabel" get only the seeds out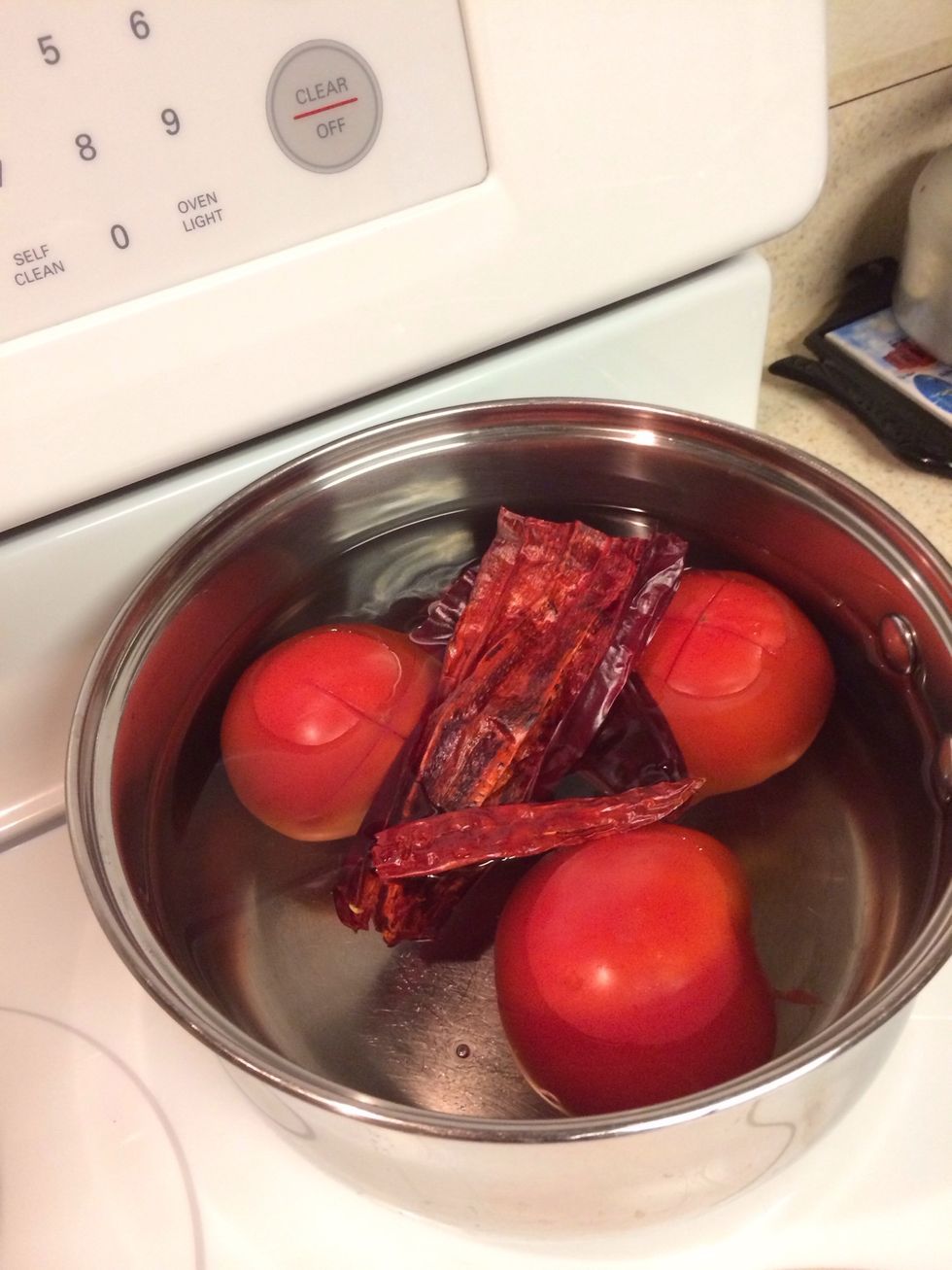 Let put it to broil all together, so the can be soft.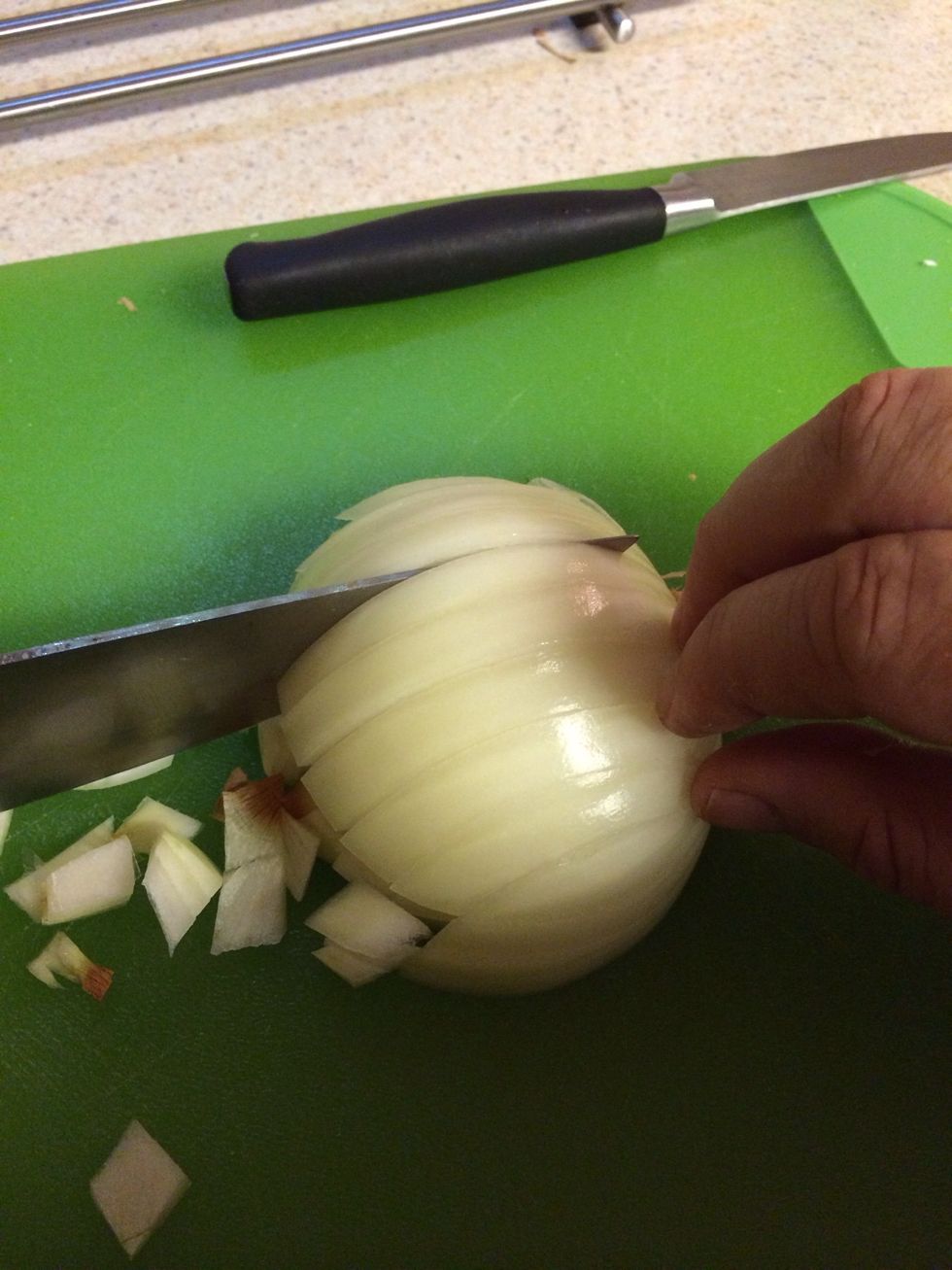 Cut an onion to later use.
Add the three tomatoes The two Chile's Guajillos and one chile de arbol, one garlic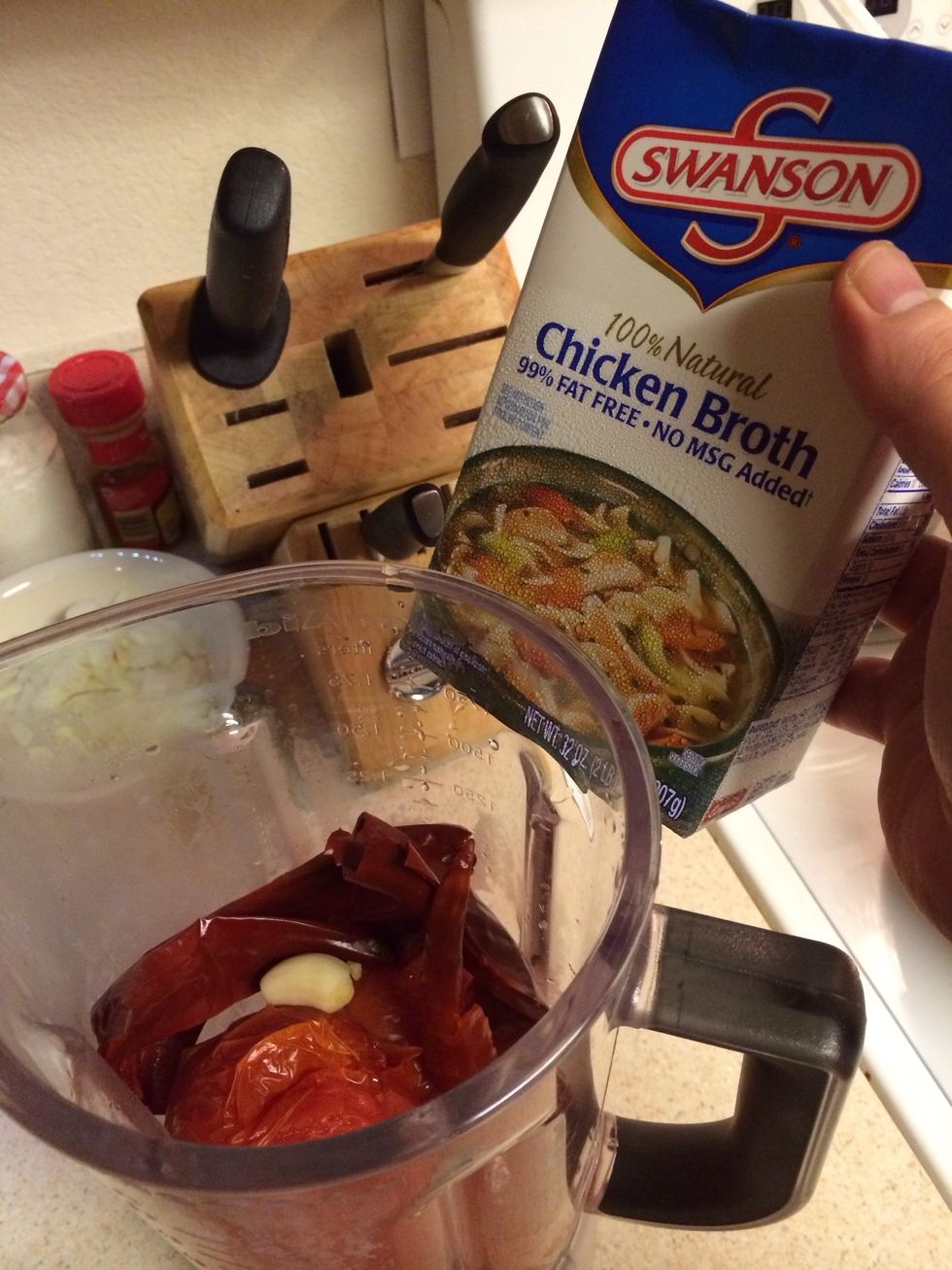 Some chicken broth. Half a cup more or less. This is my top SECRET for the salsa... Trust me..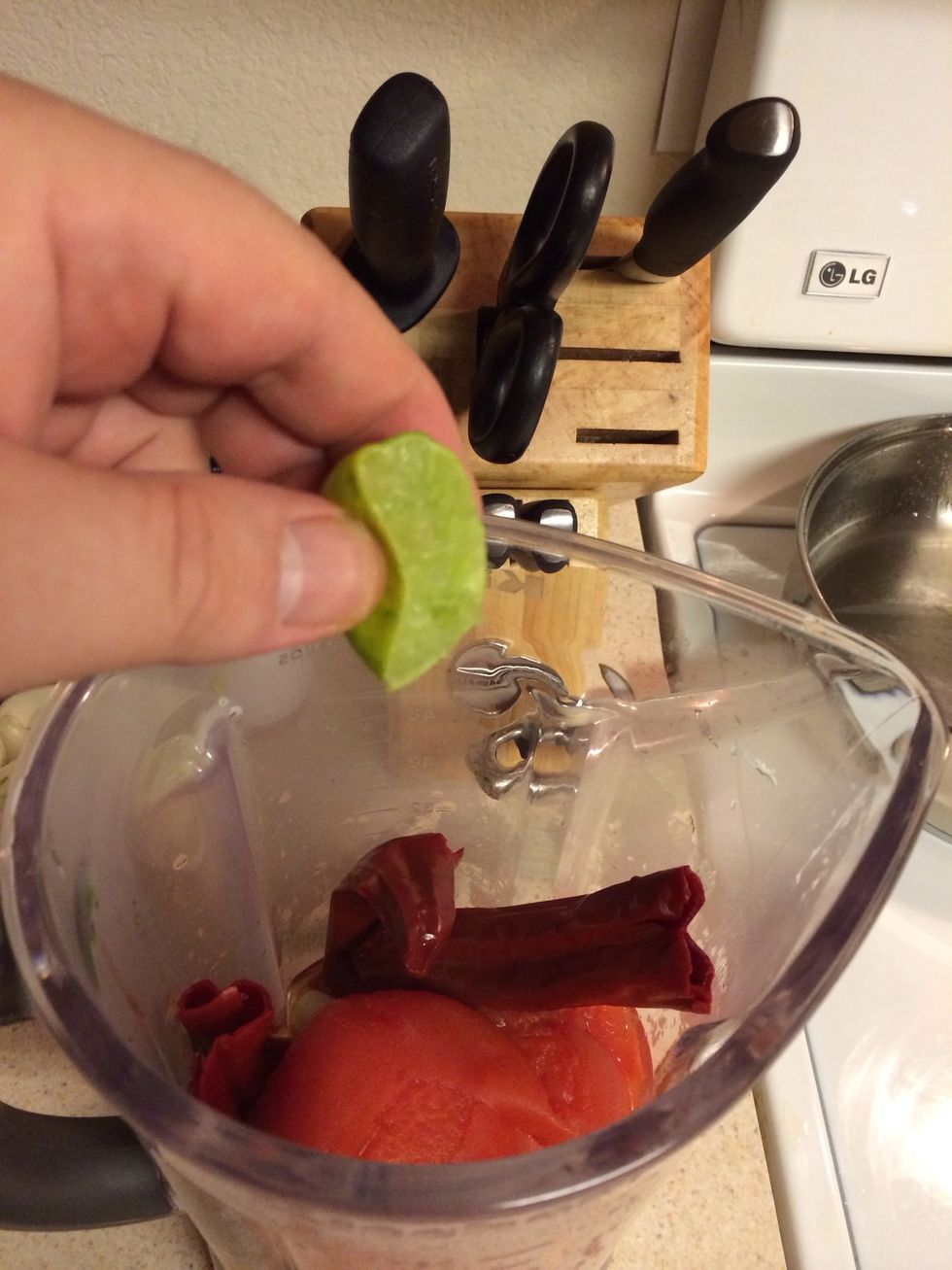 A few drops a lemon, you did not saw this coming...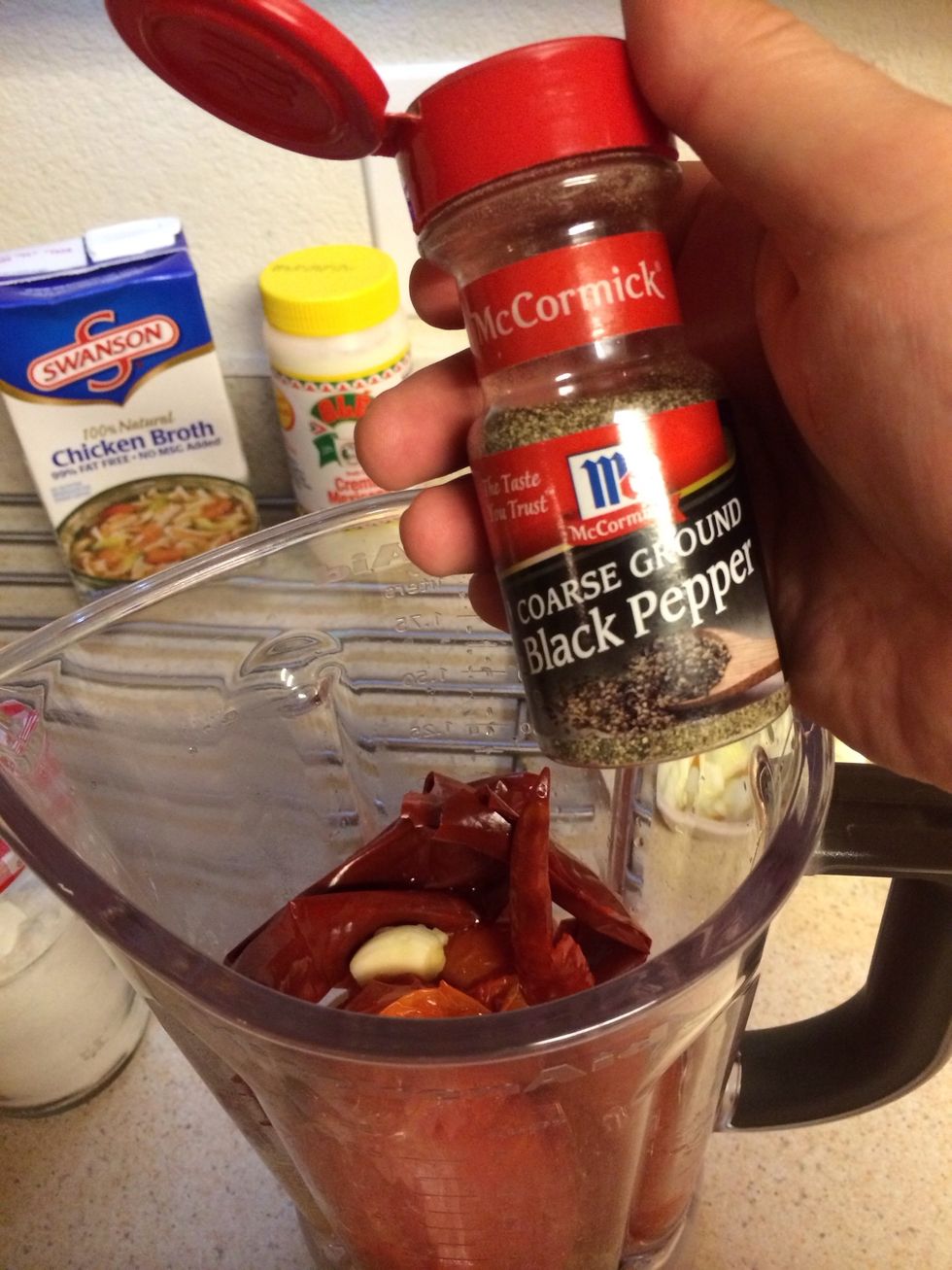 Black pepper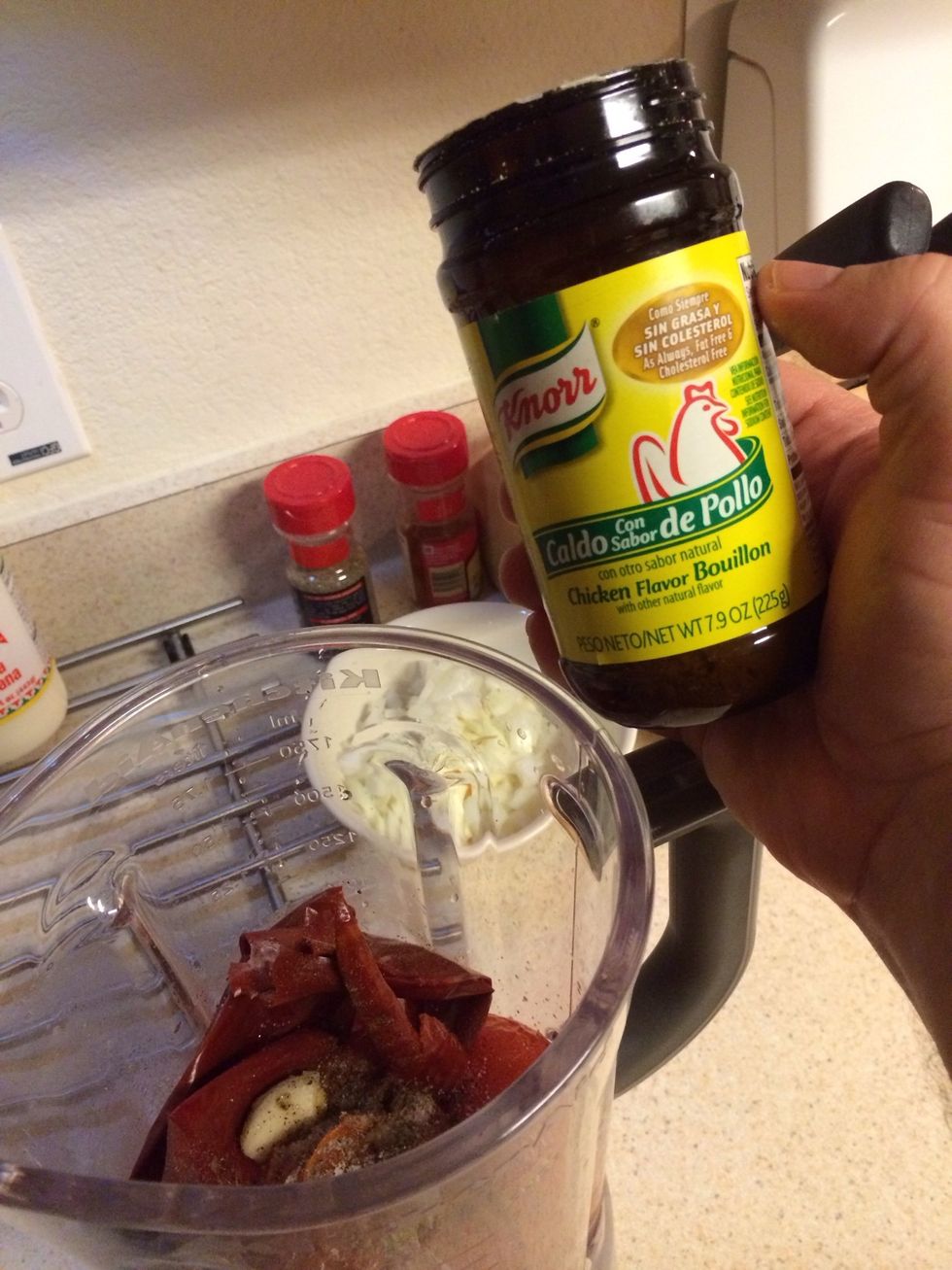 Chicken Bouillon - optional- but recommended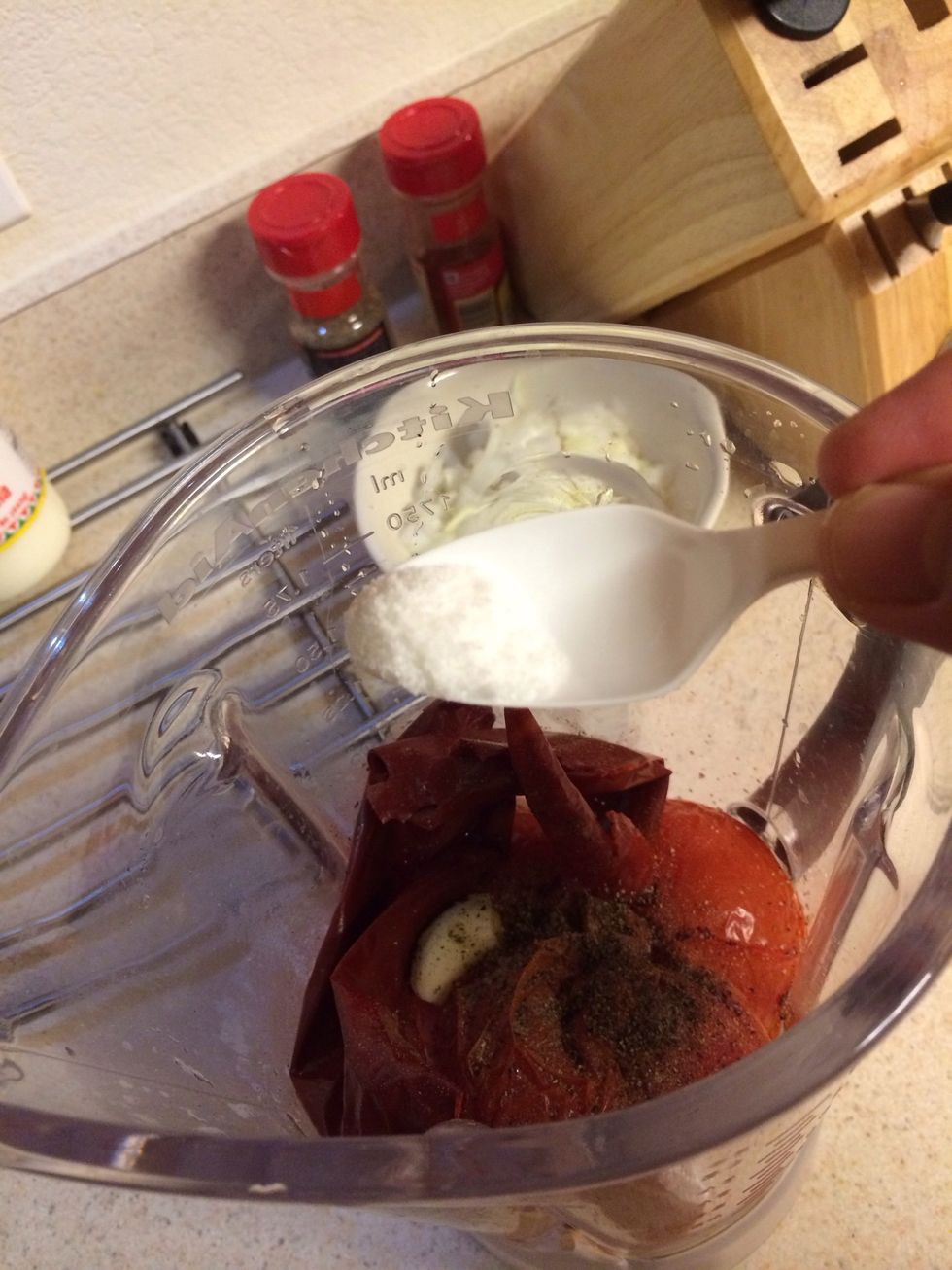 Little bit of salt
And little bit of onions (not all) like 1/4 of onion. The bowl shows one half.
Don't forget to taste it ! To define the taste. Leave the salsa to rest for a bit, meanwhile let's prepare the rest.
Did use Oaxaca cheese but you can also use mozzarella cheese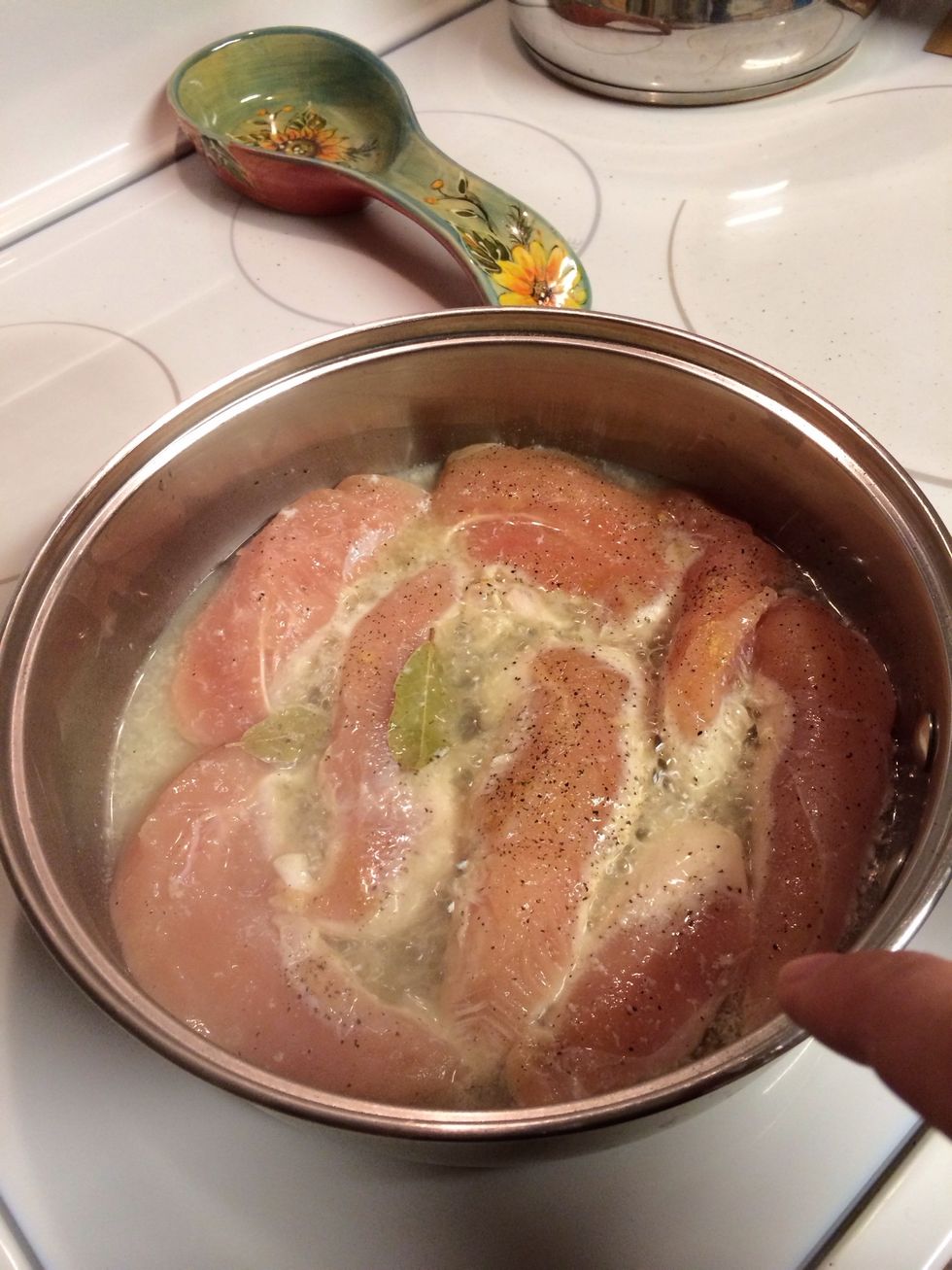 In a pan did put water and all the chicken breast to cook at medium fire. And I had some seasoning. 50 to 60 minutes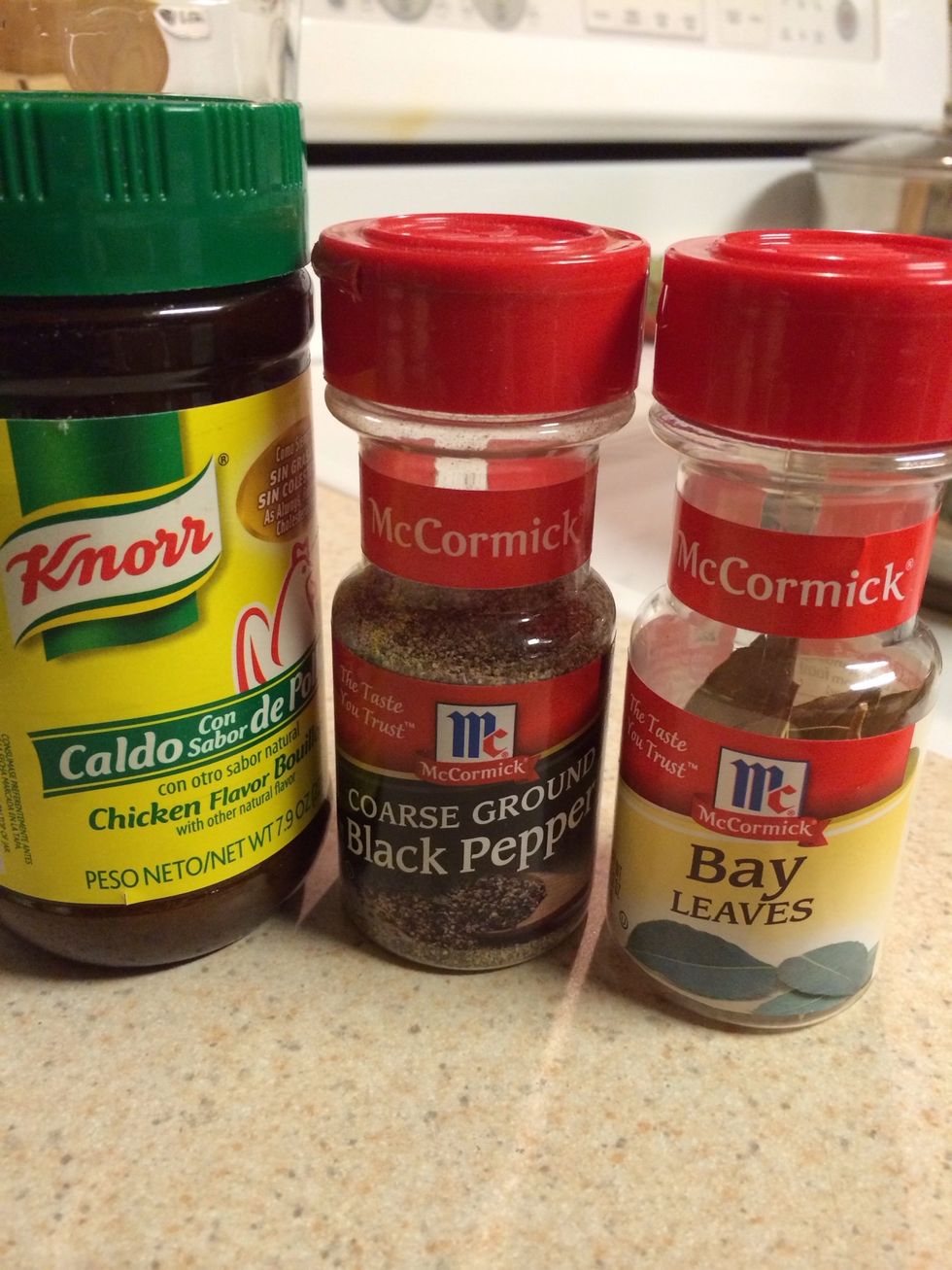 Use these seasonings always when you going to cook chicken What i personally use is: 2 tsp of salt, 2 tsp of chicken bouillon, 3 to 4 bay leaves, 3 tooth of garlic. And 1 tsp of butter.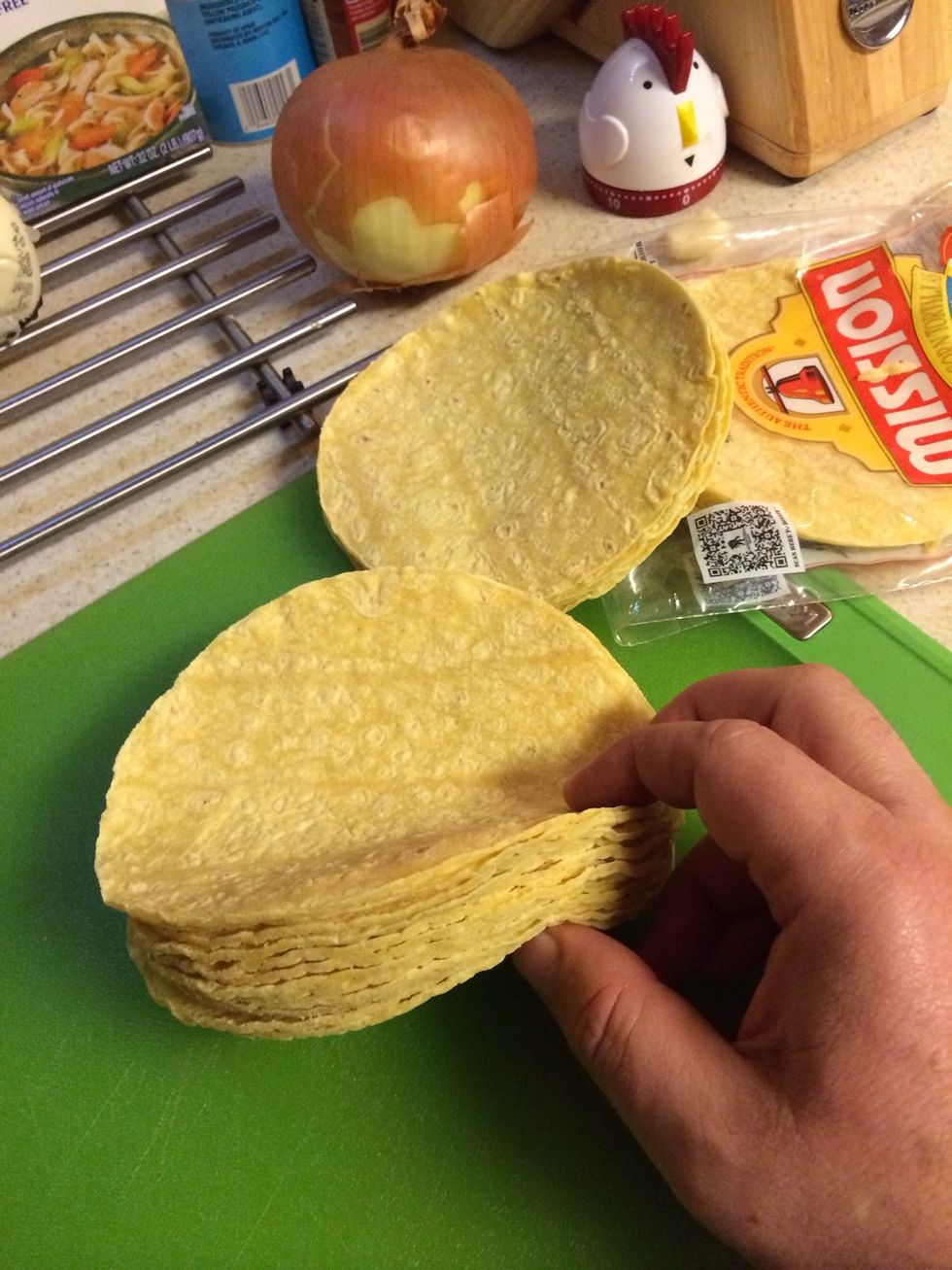 I did use yellow corn tortillas...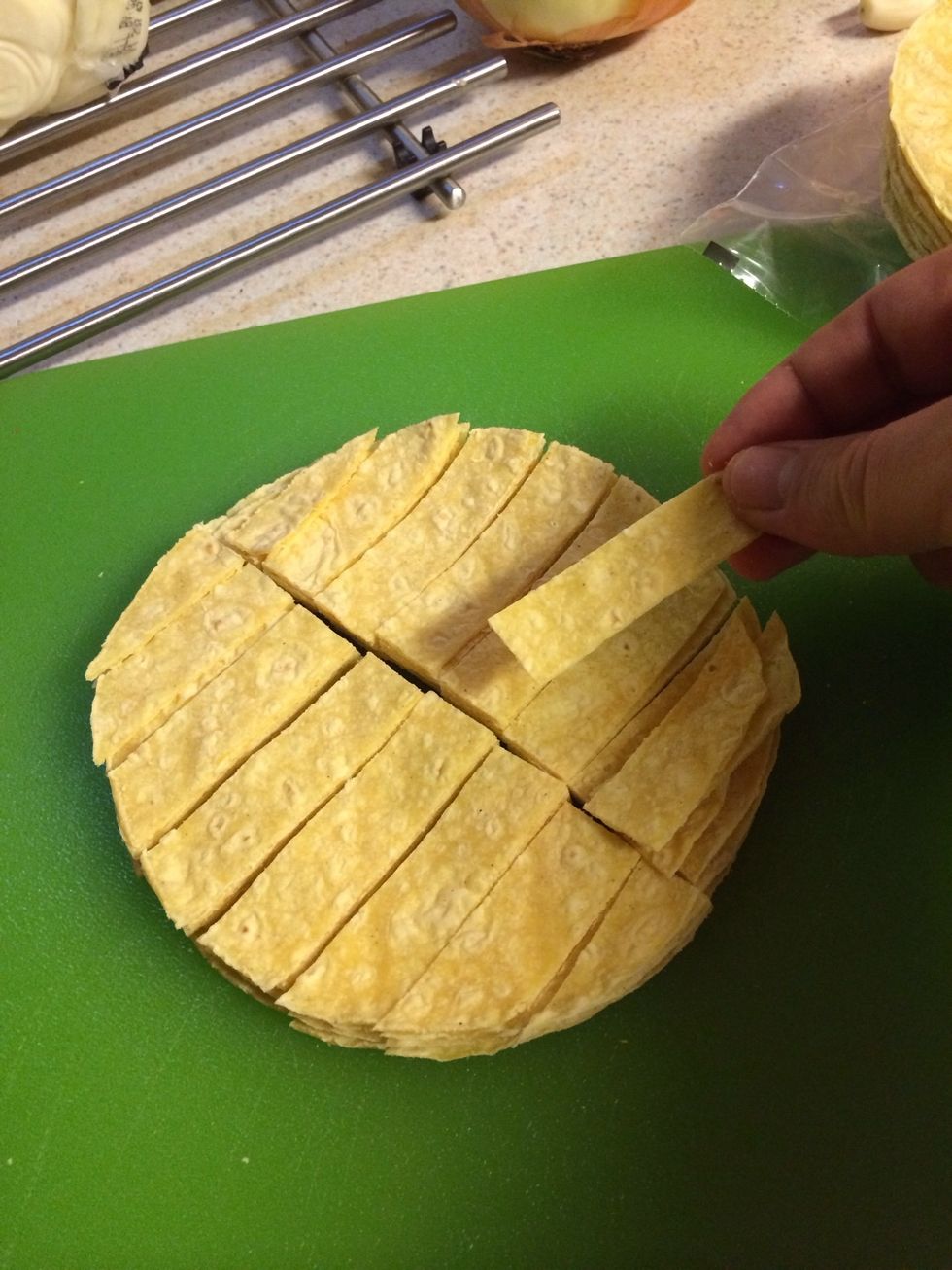 Like to cut them in smalls pieces...
Lets fried the tortillas ( dont use to much oil)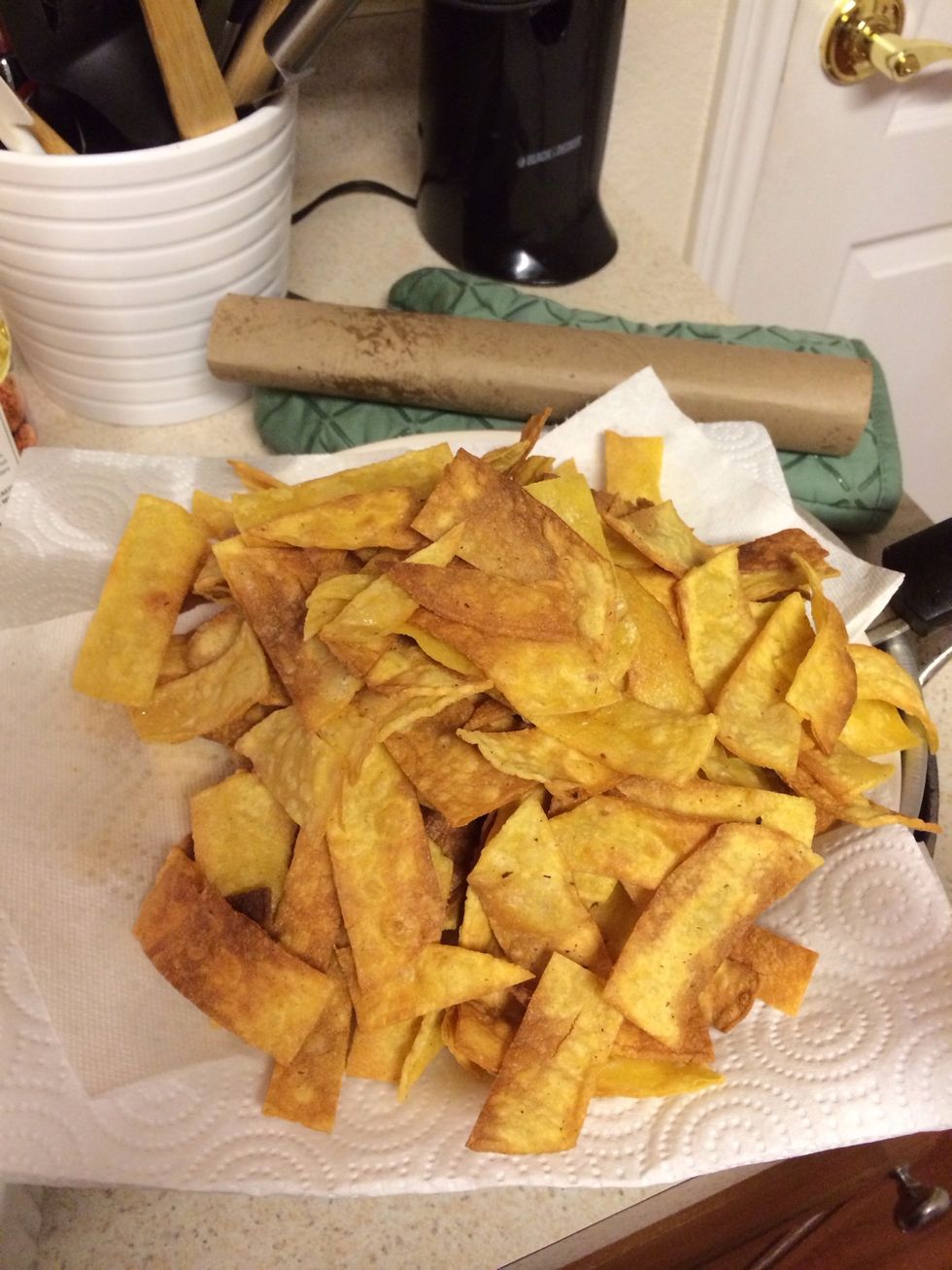 Dry the tortillas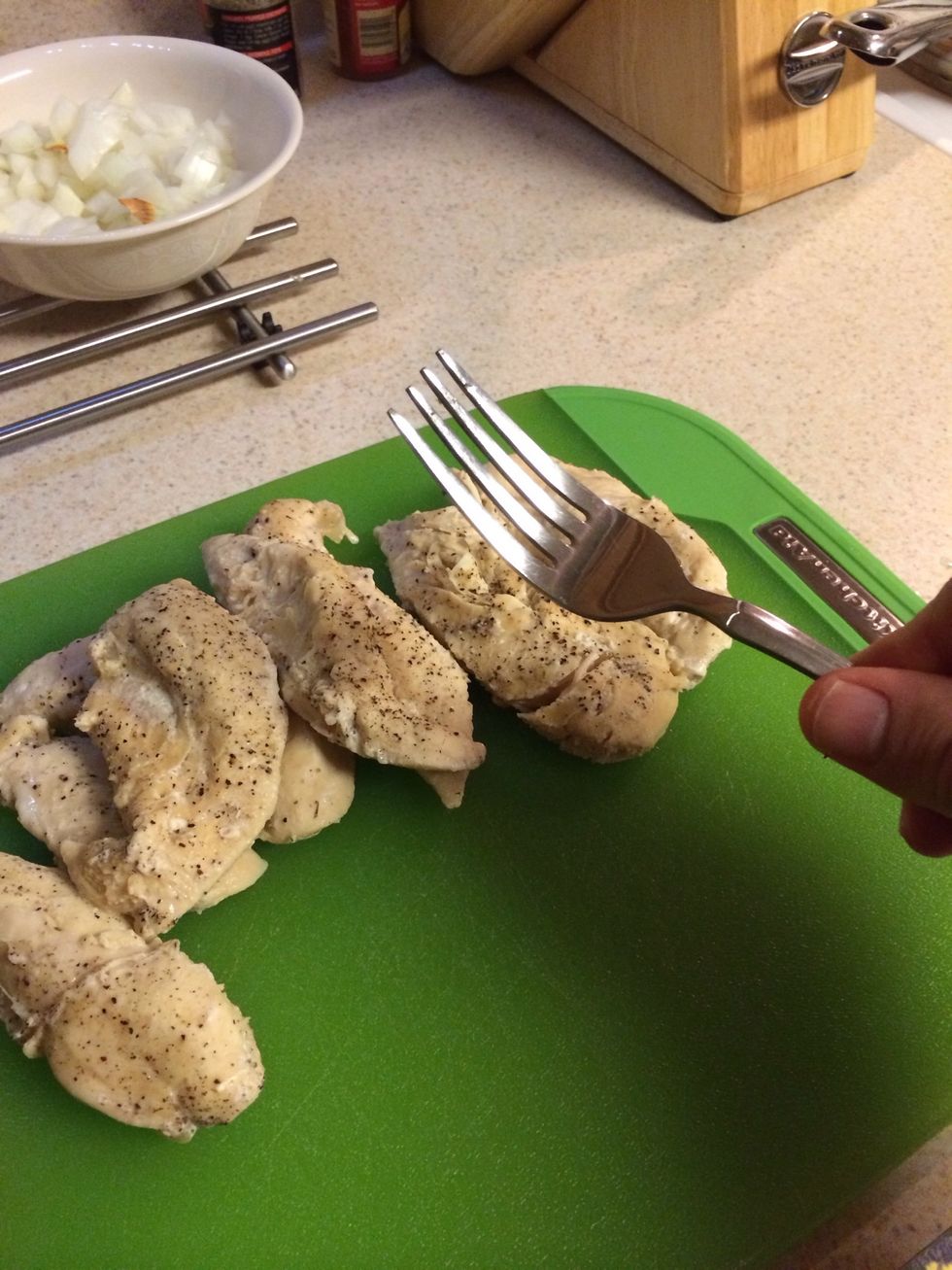 Now the chicken breast. We're going to shred it (spanish "desmenusar") with a fork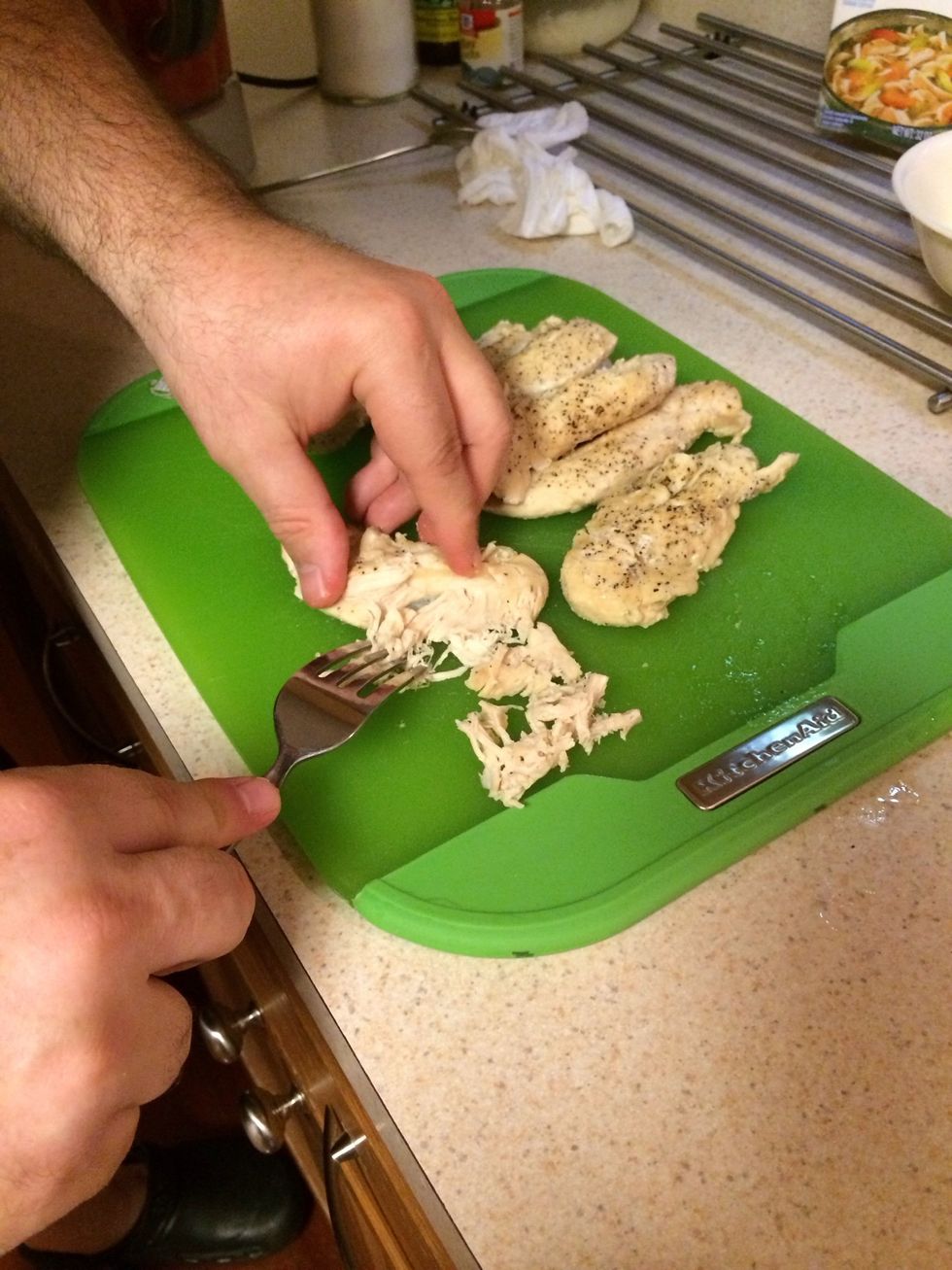 Tin Tin tin...Tin Tin Tin...
And presto. (Oh, trust me, it's little bit of work)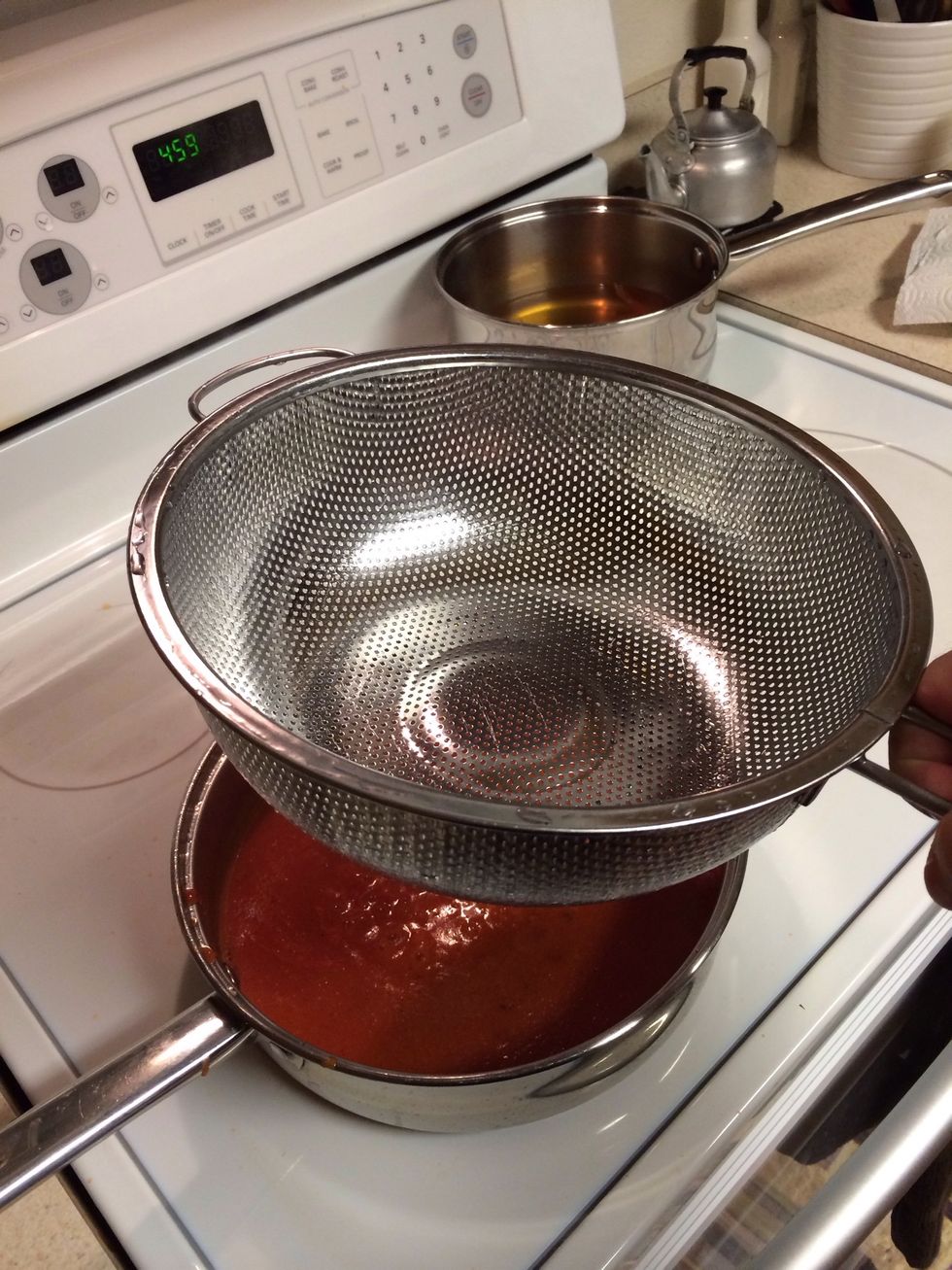 Before you put the salsa in the pan pass it through a Coriander.. The best thing to do, so the salsa comes real smooth and tasty. Highly recommended!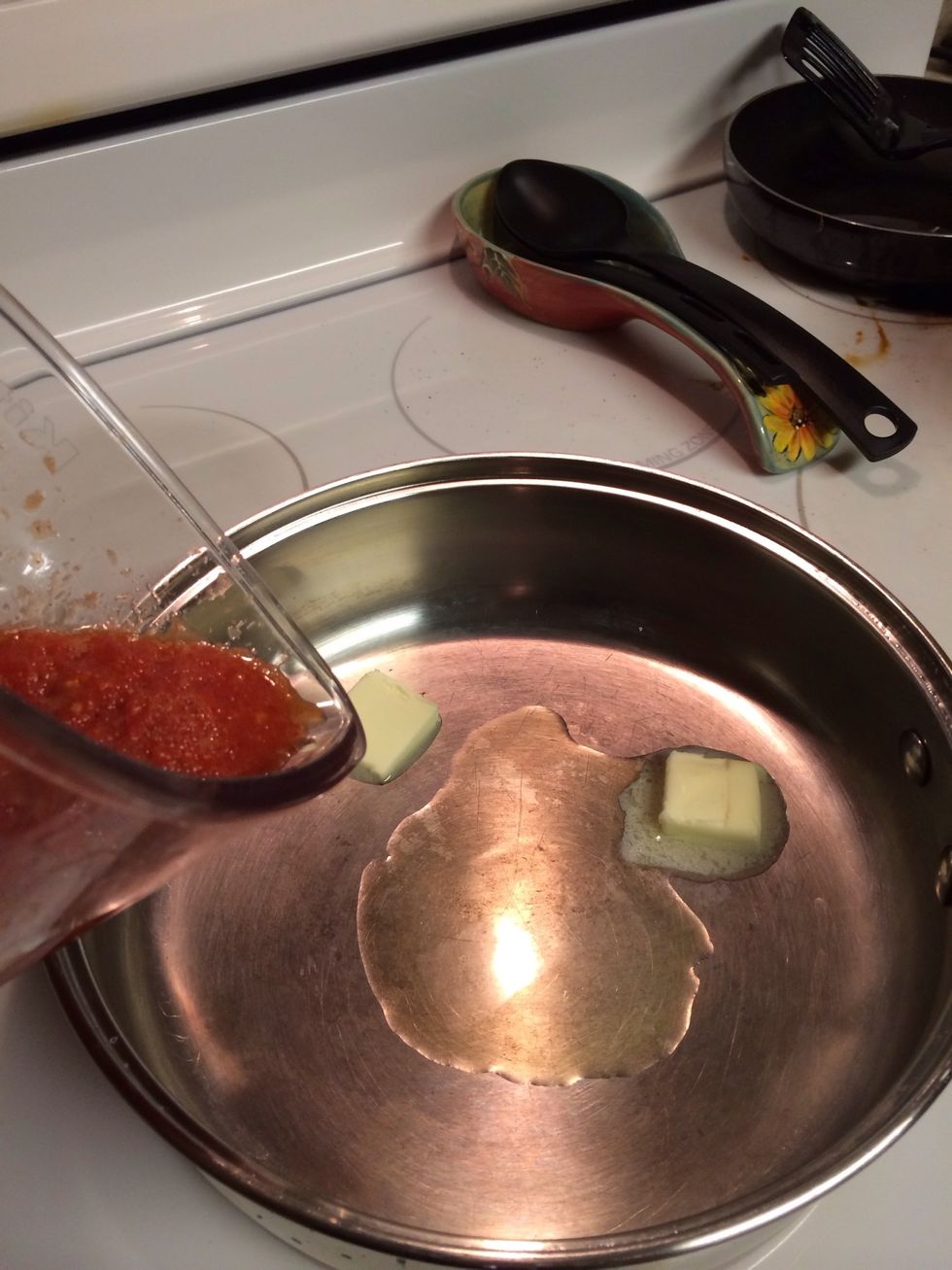 On a Pan: oil, the wonder of life and the salsa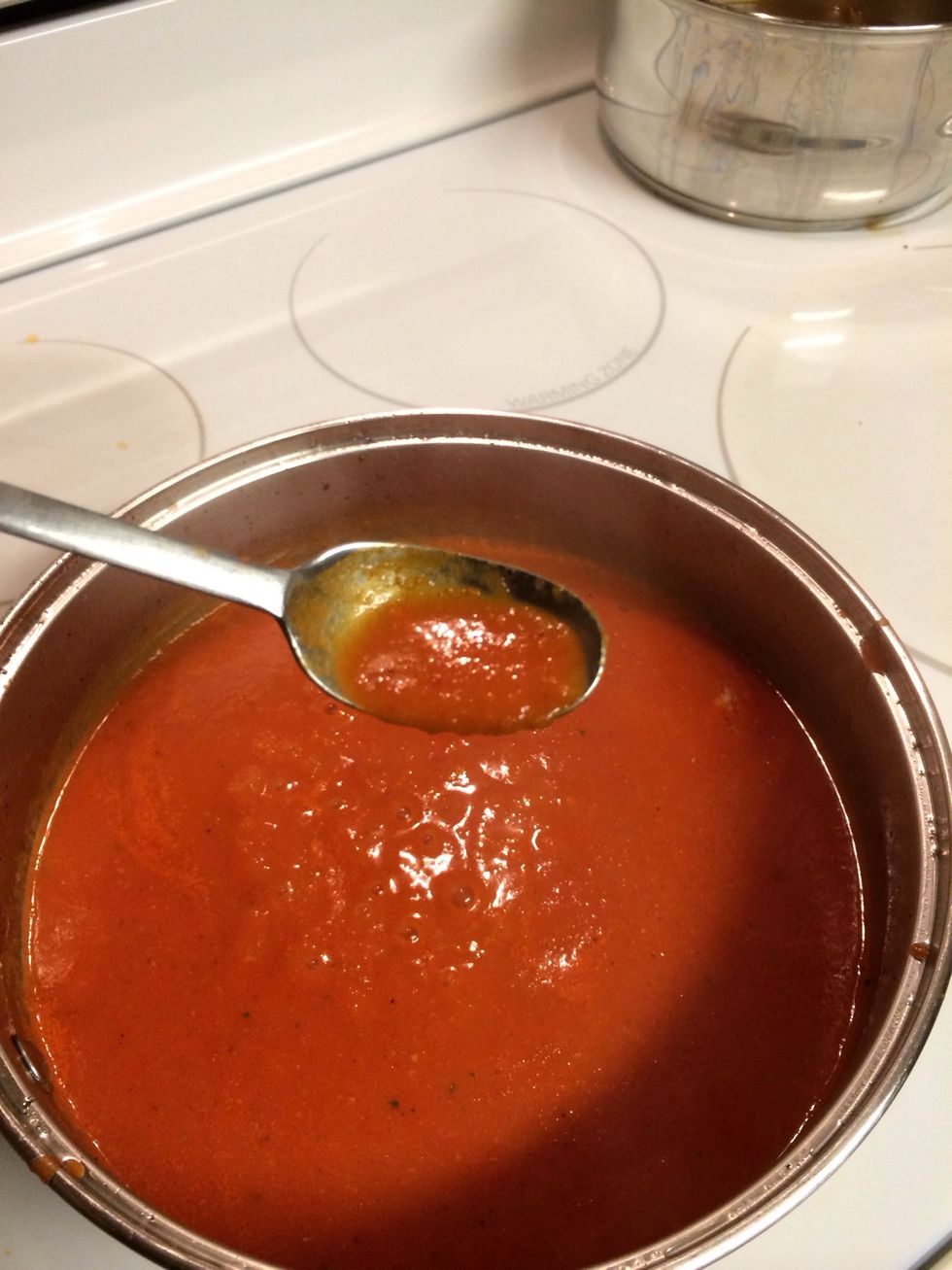 That's salsa needs to be cook about three or four minutes before we put the chips. Also need to taste the salsa... MMM...mmm good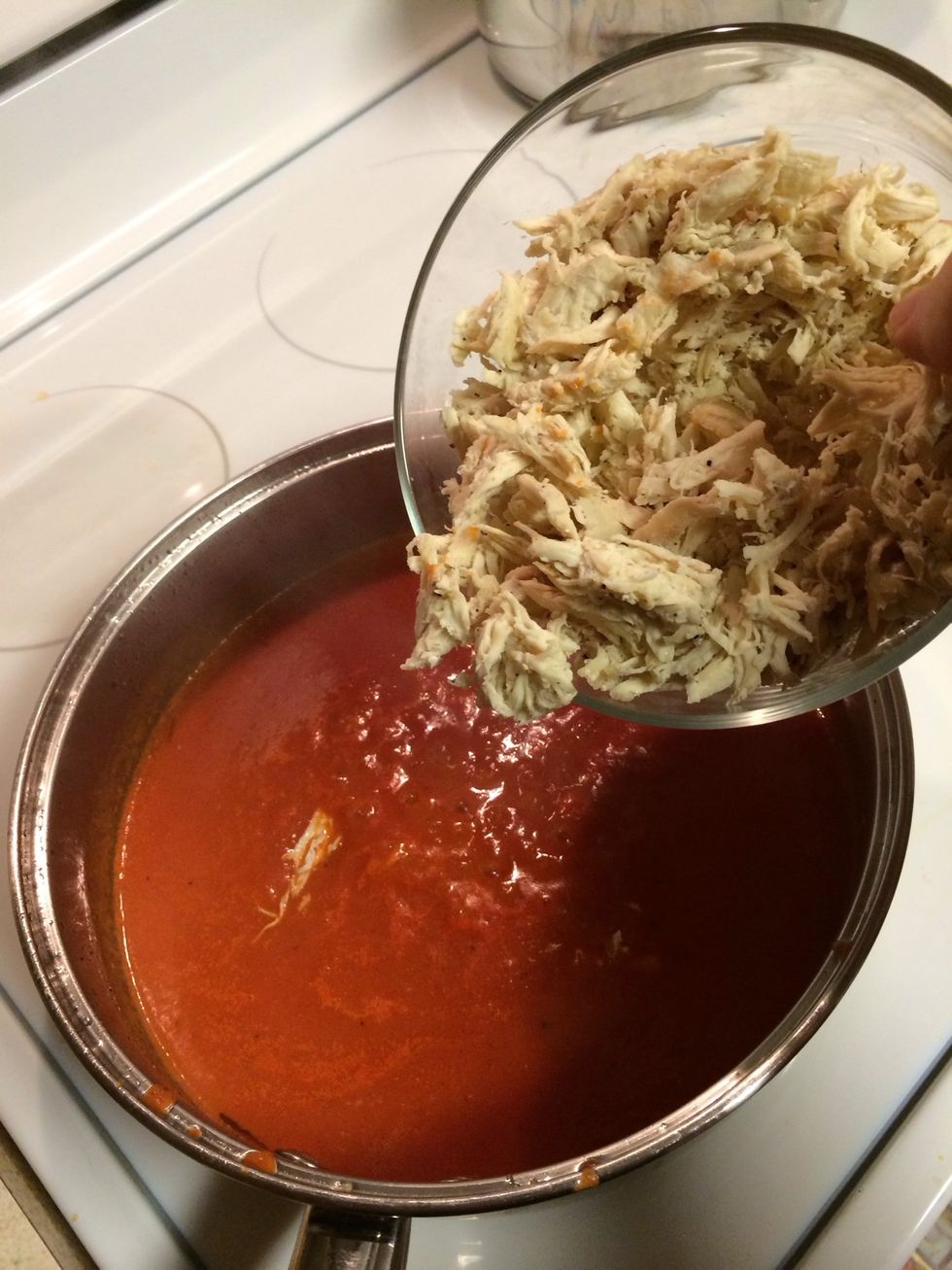 Pour the chicken first...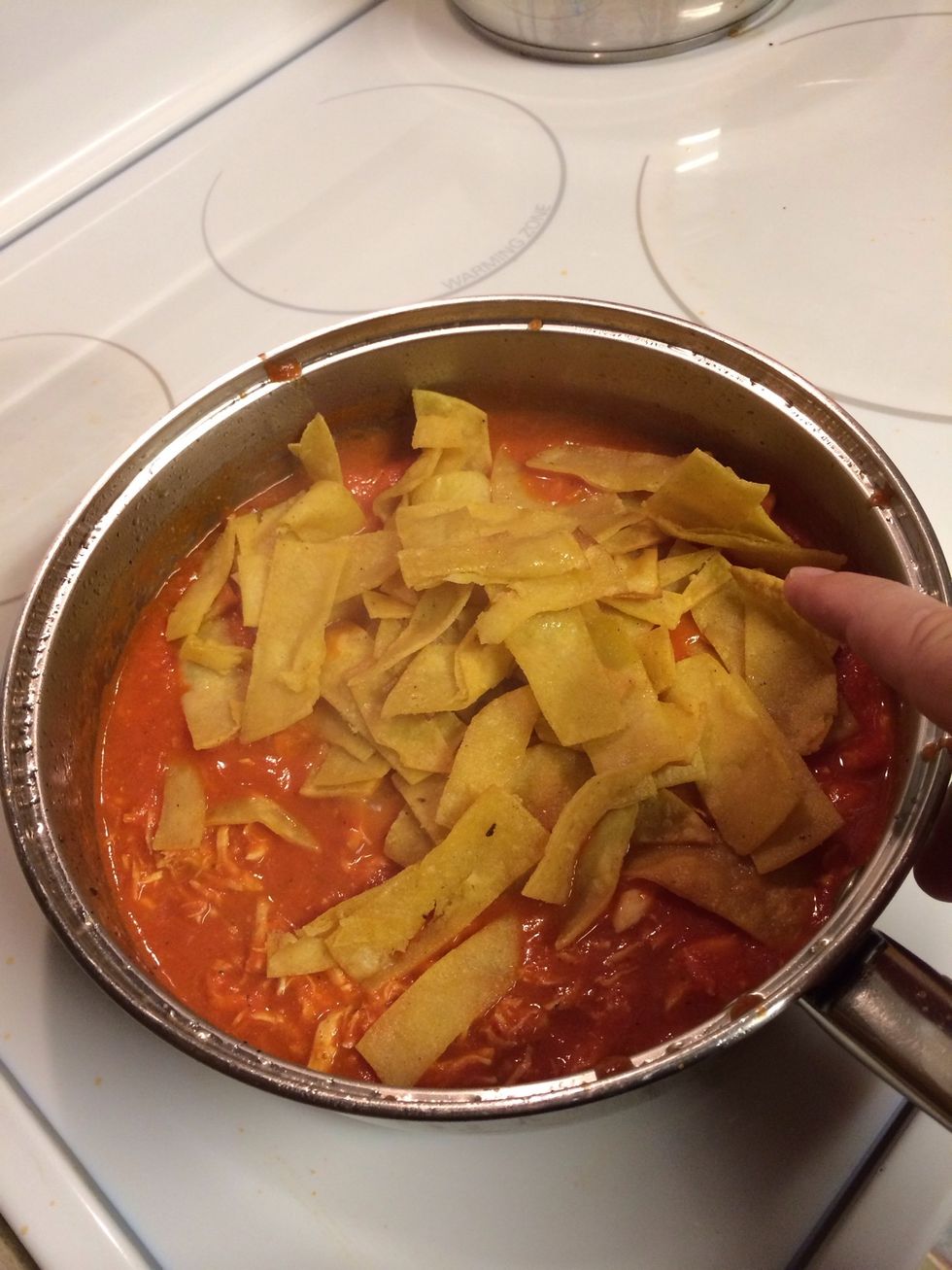 Add chips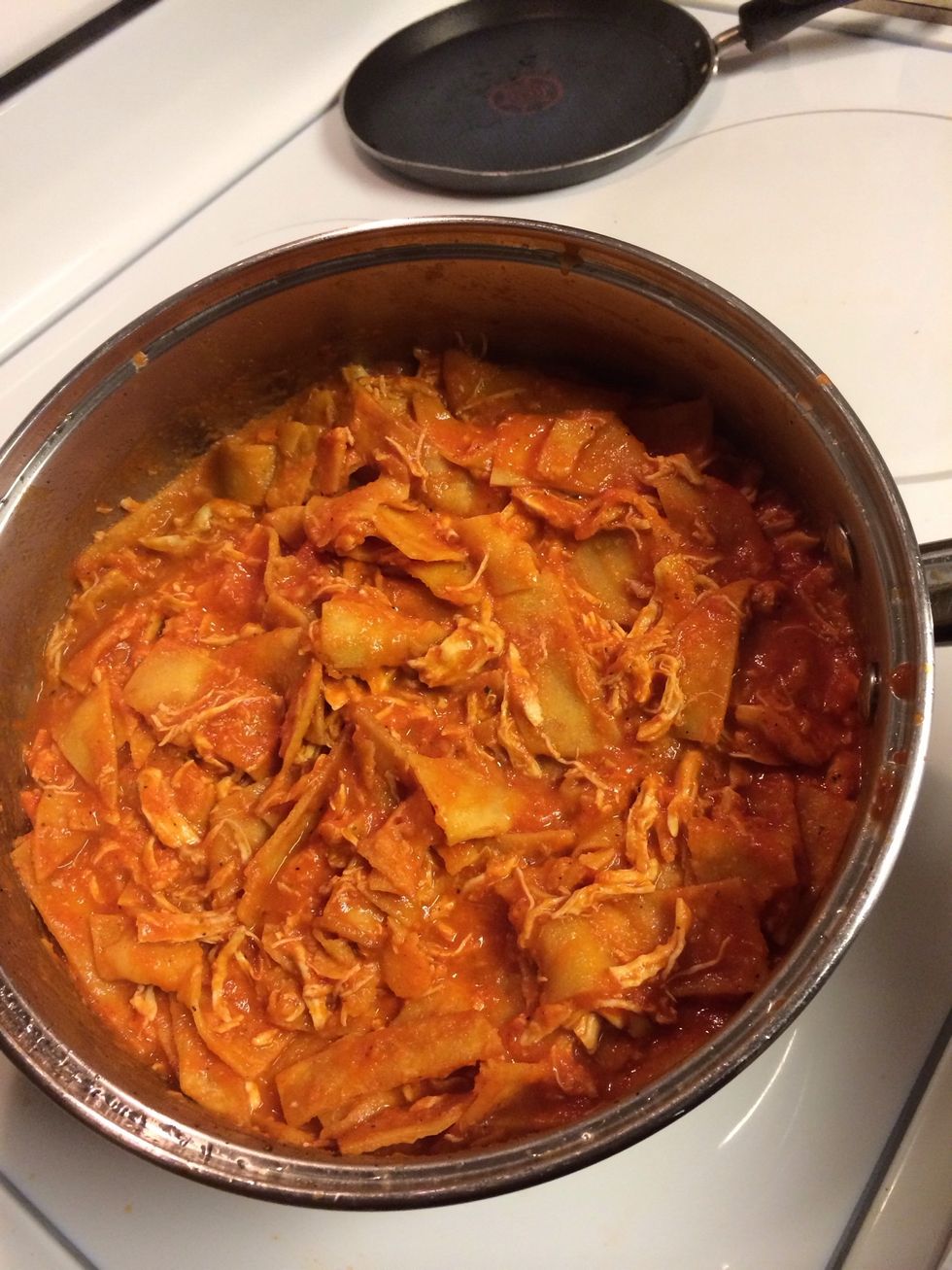 Stir, just a little bit until the tortillas are smooth. And it's ready to serve!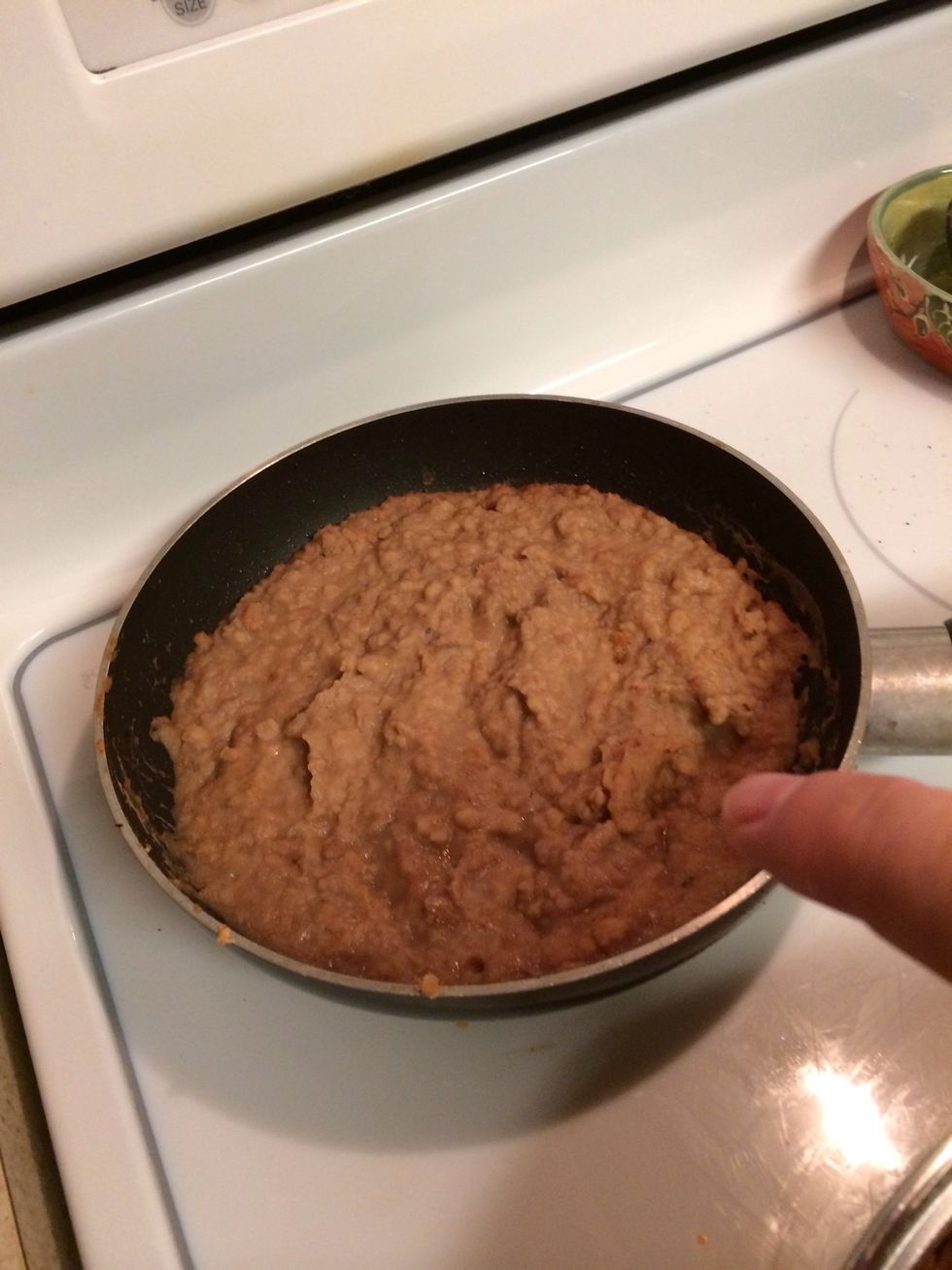 Optional Fry beans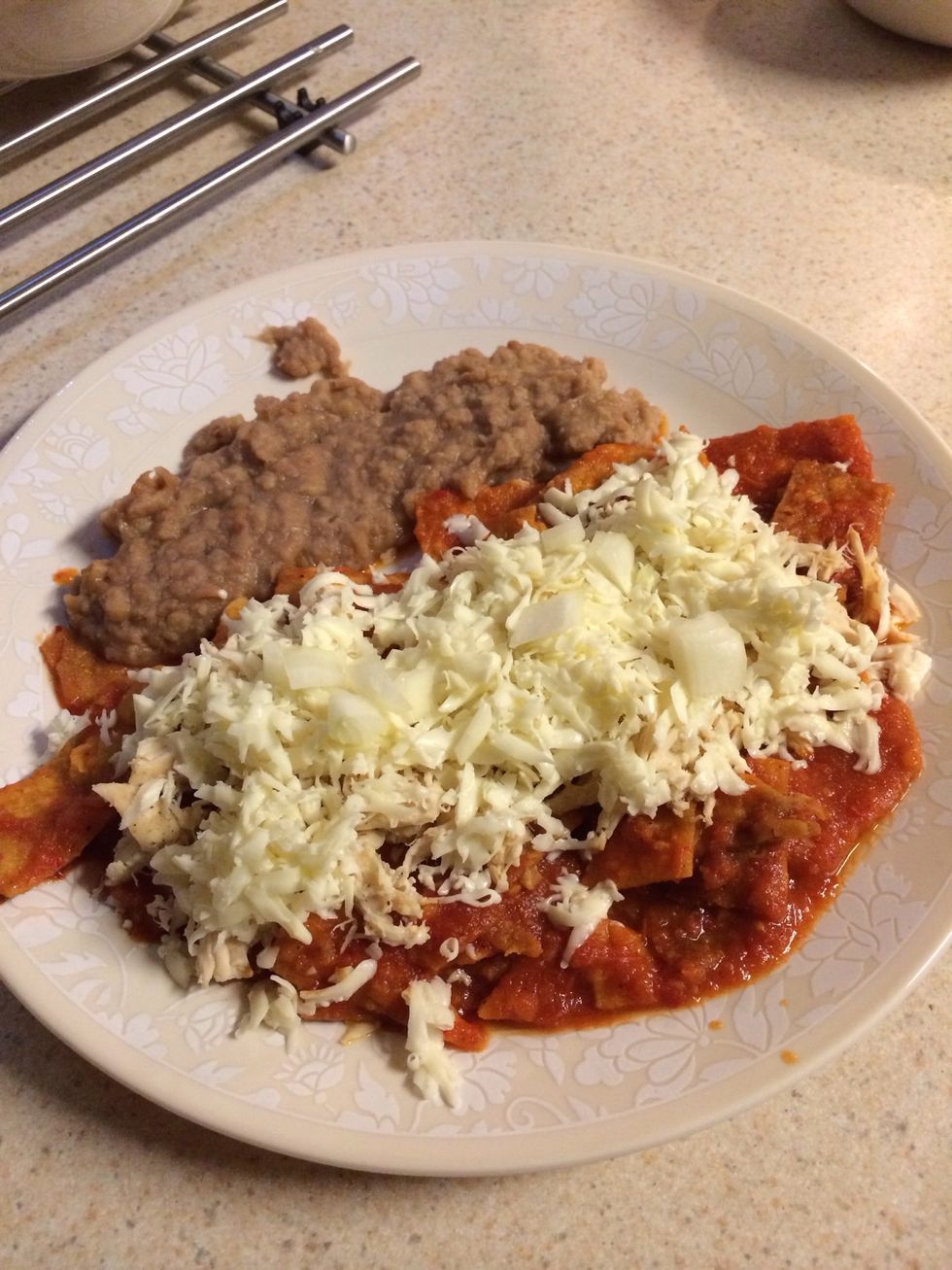 Uuuhh yes give me that plate please. Did add liquid cream cheese and fresh cheese ( Queso fresco)
Tortillas
3.0 Tomatos
2.0 Chile guajillo
1.0 Chile de arbol
1/4 Onion
Chicken Breast
Mozzarella cheese