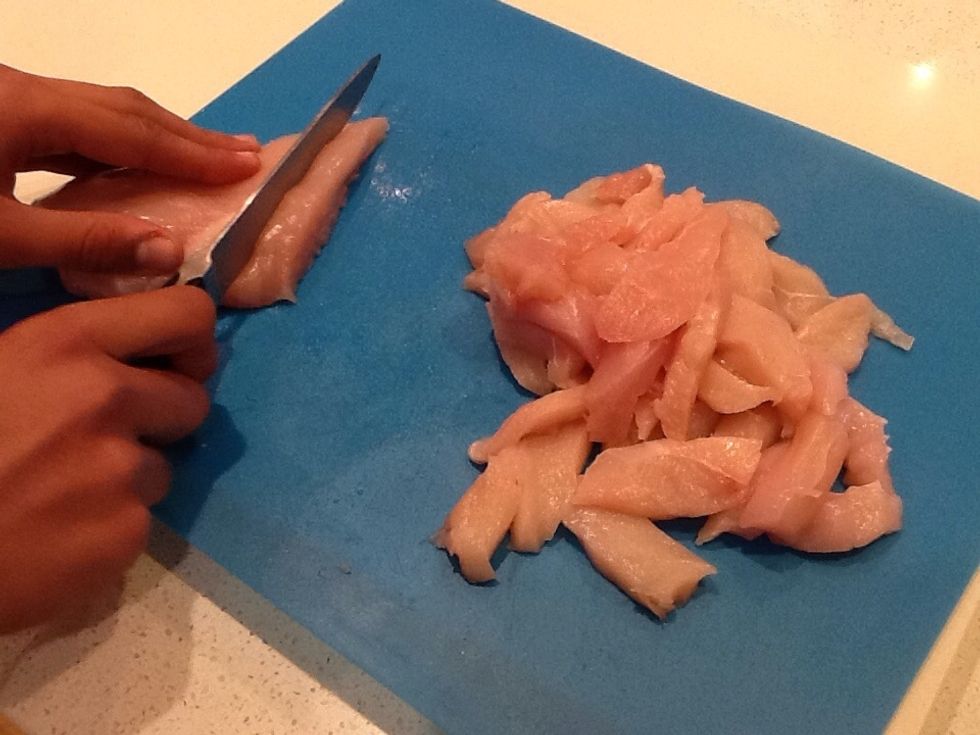 Slice your chicken breast fillets into thin strips.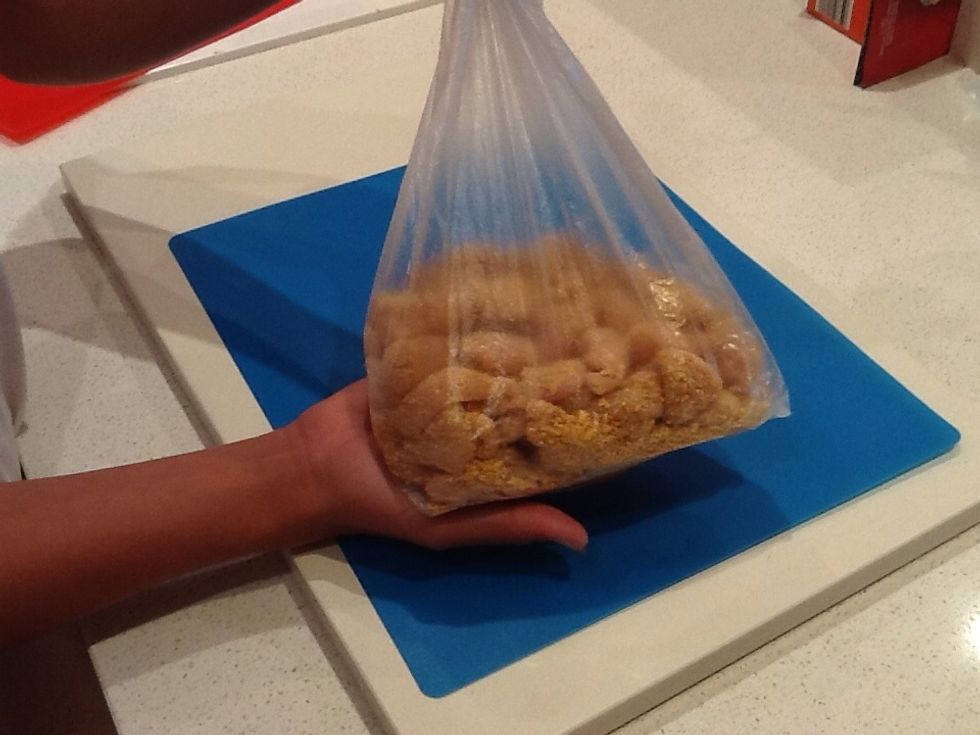 Toss chicken and spice mix in a plastic bag until chicken is well coated.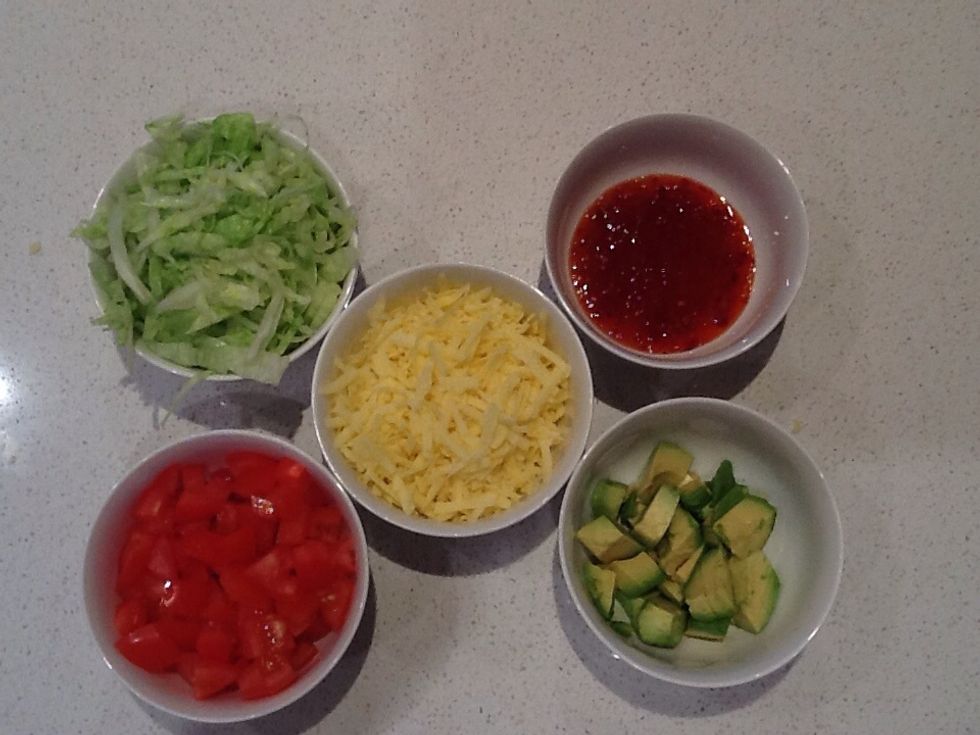 Slice cos lettuce. Chop tomatoes and avocado into small pieces. Then grate the cheese. Placing ingredients into individual bowls, including the sweet chilli sauce.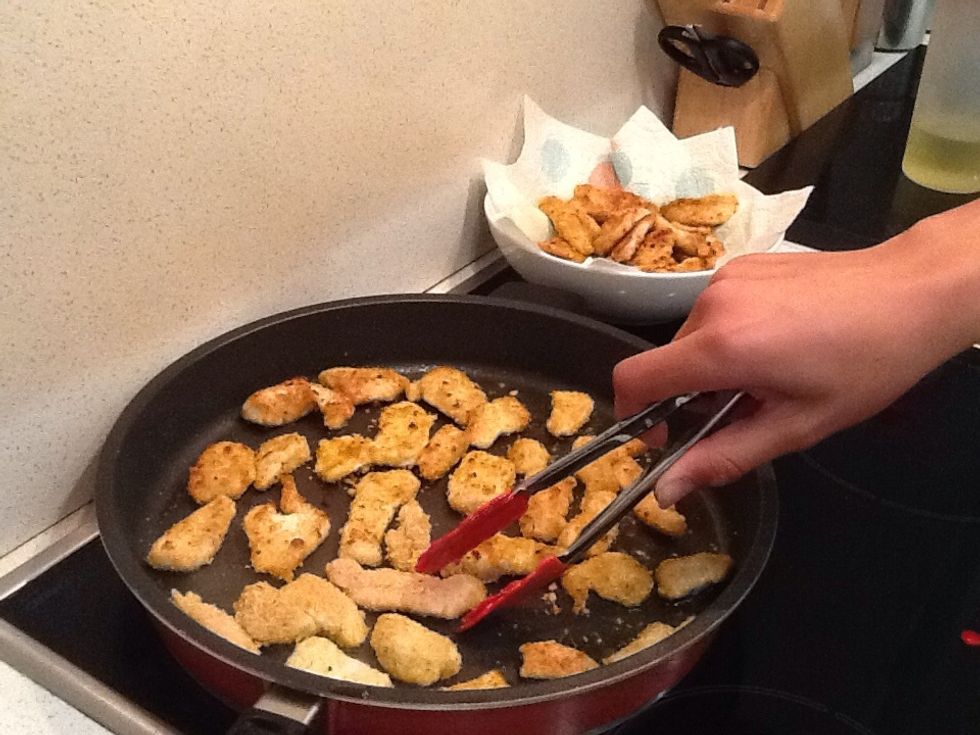 Heat oil in frying pan until very hot.Cook chicken until golden and crisp. Once cooked place in large bowl.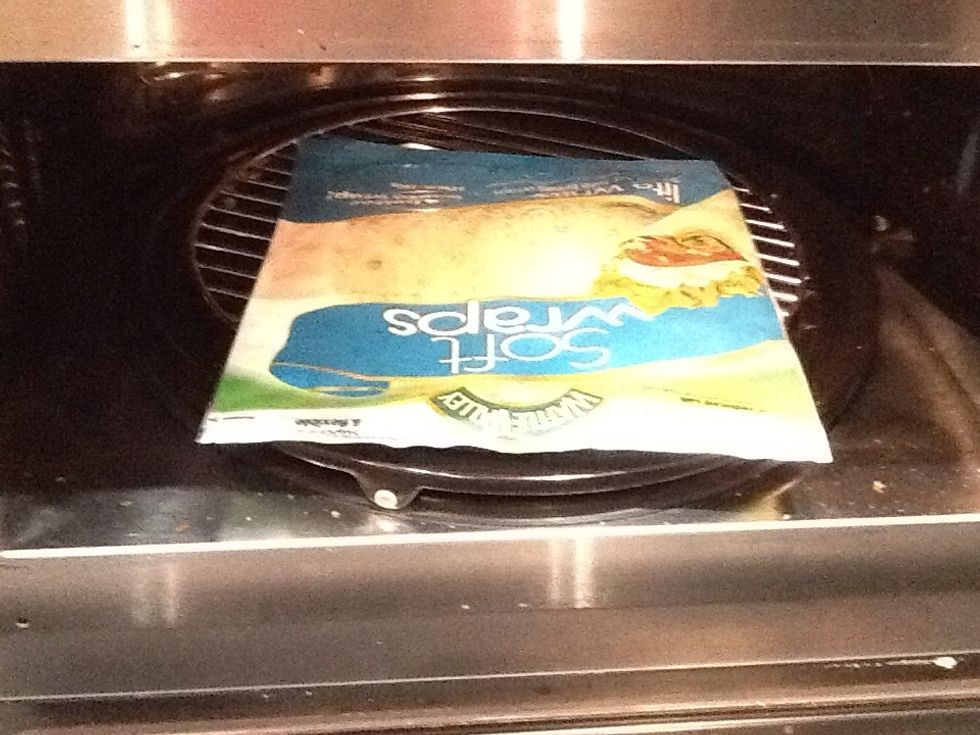 Warm up bread wraps for 10 secs per wrap in the microwave.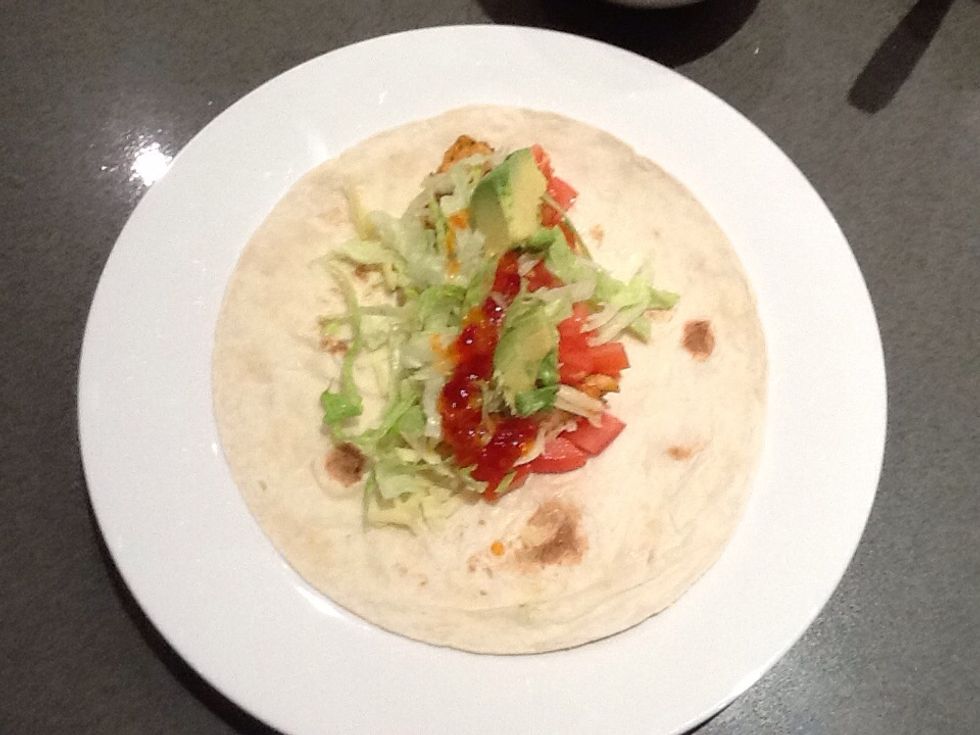 Add fillings to the warm bread wrap.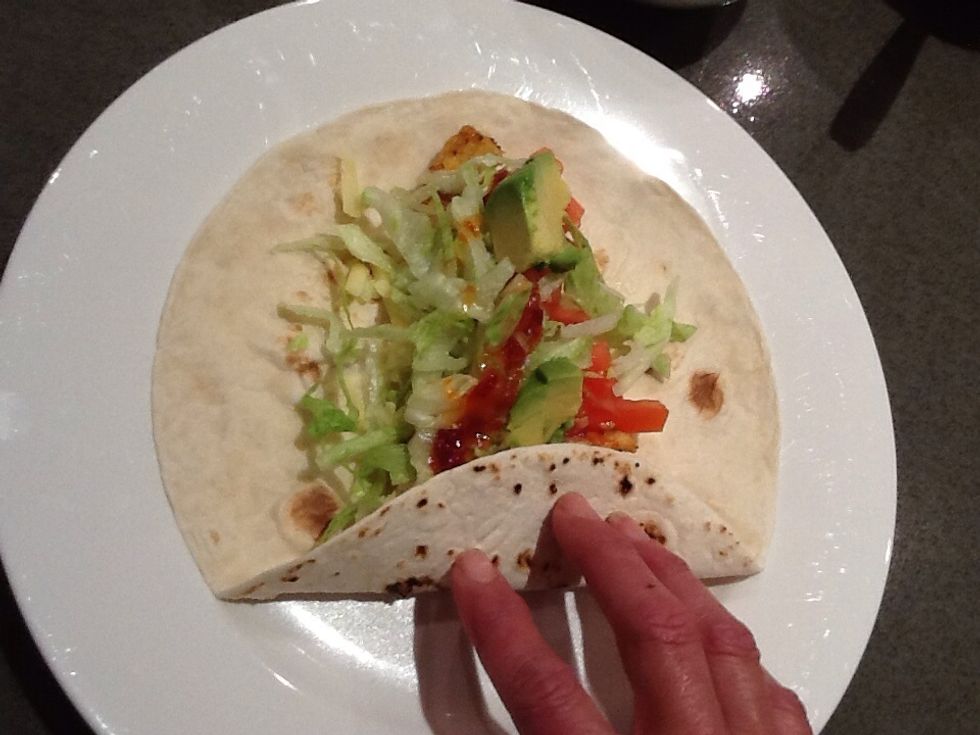 Fold the bottom of the wrap.
Fold the sides of the bread wrap.
Nutrient details (per serve) Total Fat (g) 8.6, Protein (g) 24, Total Carbs (g) 37.1
600.0g grams Chicken breast fillet
8.0 Bread wraps
1.0 packet of Old El Paso Crispy chicken spice mix
125.0 grams tasty cheese
2.0Tbsp tablespoons Vegetable oil
2.0 Tomatoes
1/2 Avocado
125.0 grams Cos lettuce
Sweet chilli sauce