Cook Chicken With Curry, Coconut Milk and Peppers
110
Most grocery stores will have a chicken broken down into 6-8 pieces. Make sure you get chicken with the bones, they add a lot more flavor to the dish. As usual, if you're near Trader Joes, go there!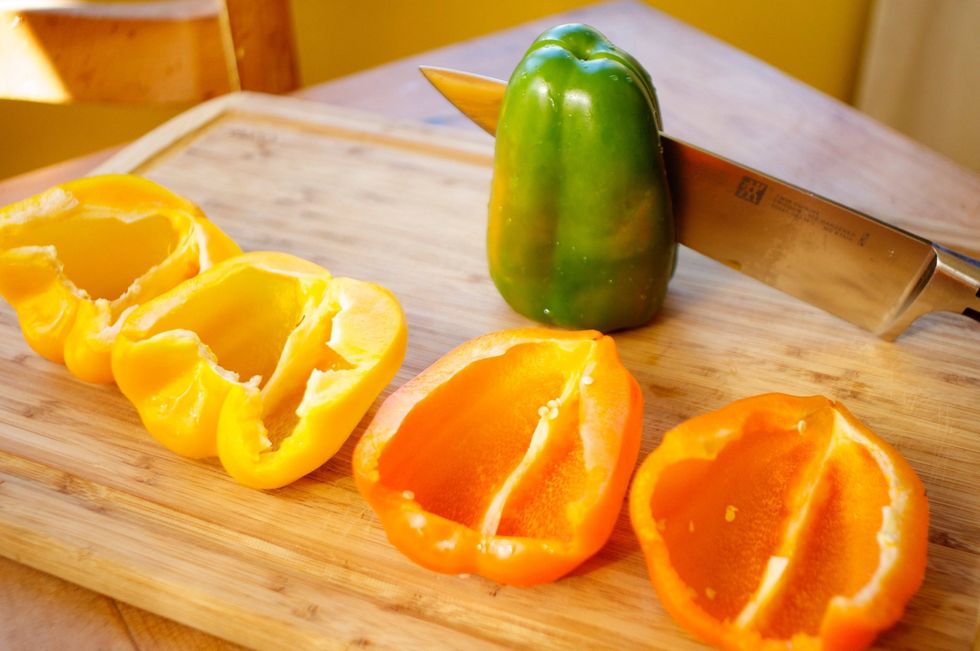 You can use any bell pepper you want for this recipe. I decided to use different colors becuse...why not? Make it taste and look good. Remove seeds then slice lengthwise.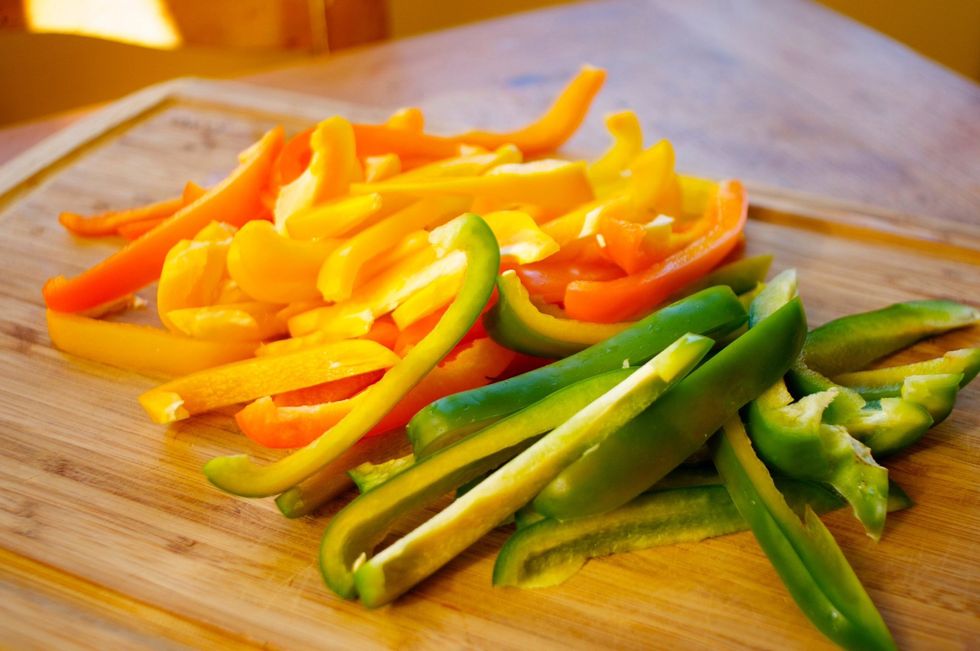 Bell Peppers are members of the nightshade family which also includes veggies like tomatoes and eggplants. They have a huge amount of carotenoids which help fight cancer and heart disease.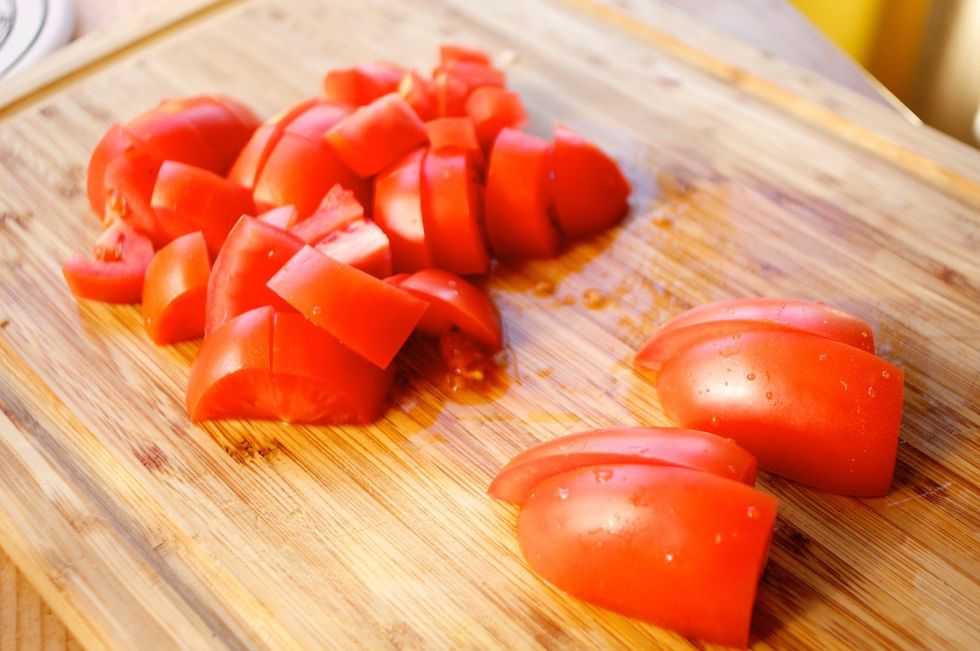 Roughly chop the tomates. I used plum tomatoes but you can use whatever tomatoes you have! Did you know that tomatoes are one of the rare foods that get healthier when cooked? Google it.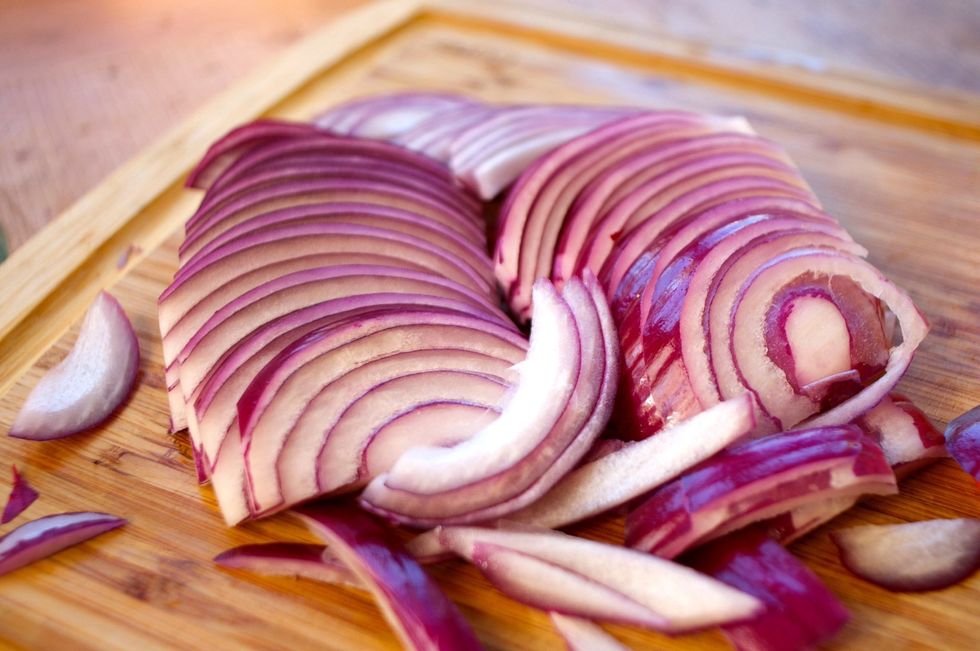 Cut the onion in half then slice about 1/4" thick slices. Did you know that onions help increase our bone density and help fight heart disease?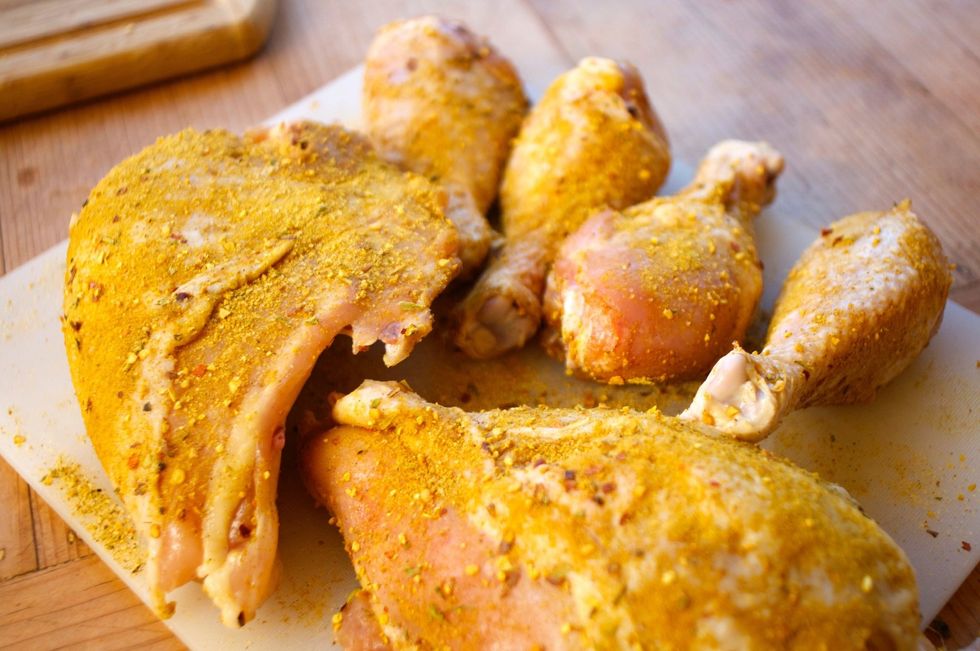 Wash your chicken then pat it dry. Take 2 teaspoons or so of Curry in a Hurry and completely season the chicken, rubbing it all over. Cover and let the chicken marinate for 30 minutes or longer.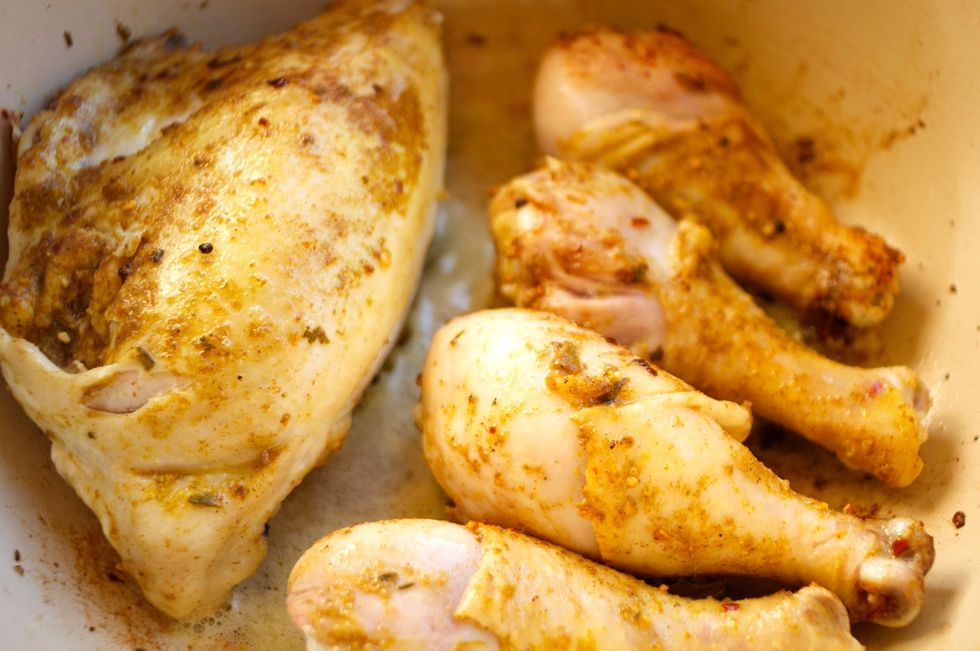 Pull out your dutch oven or large cooking pan and place over high heat. Add the coconut oil and wait for it to be nice and hot. You want to hear the chicken sizzle when you put it in. Brown all sides.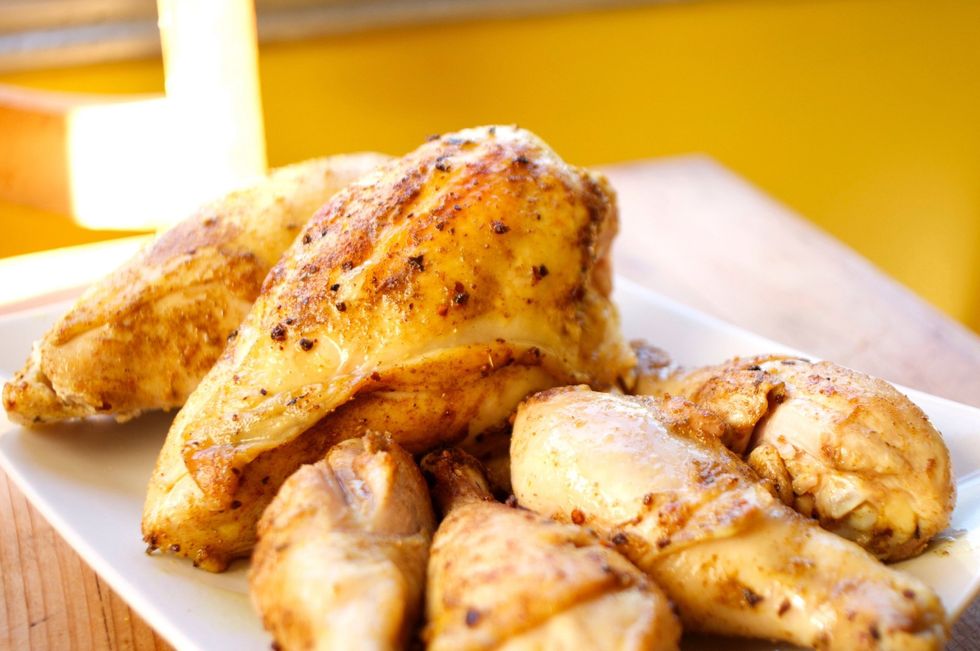 Remove chicken and set adise.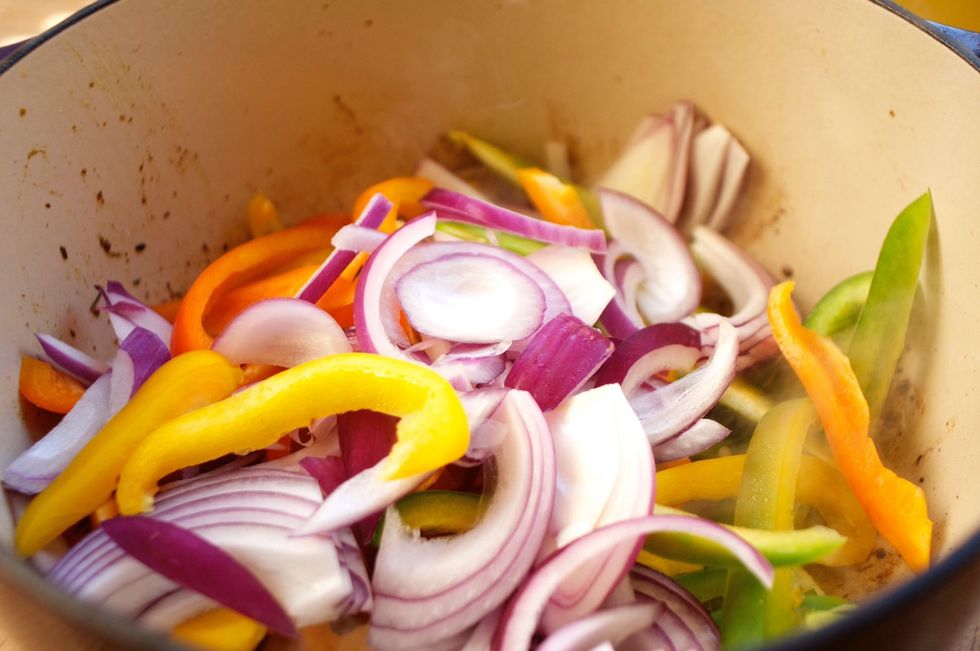 Using the same cooking pot. Add the sliced peppers, onion and 1 teaspoon of Curry in a Hurry. You can buy it at worldseasonings.com. Use code "snapguide" to save 20%. Free shipping on orders of >$50!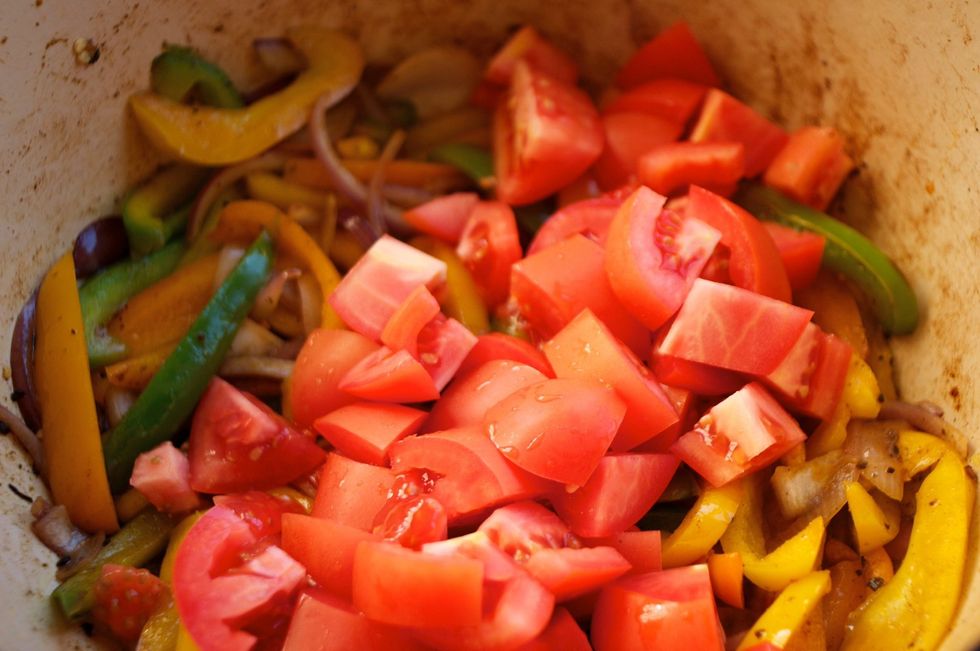 After sautéing the peppers and onions for about 10 minutes, add the tomatoes.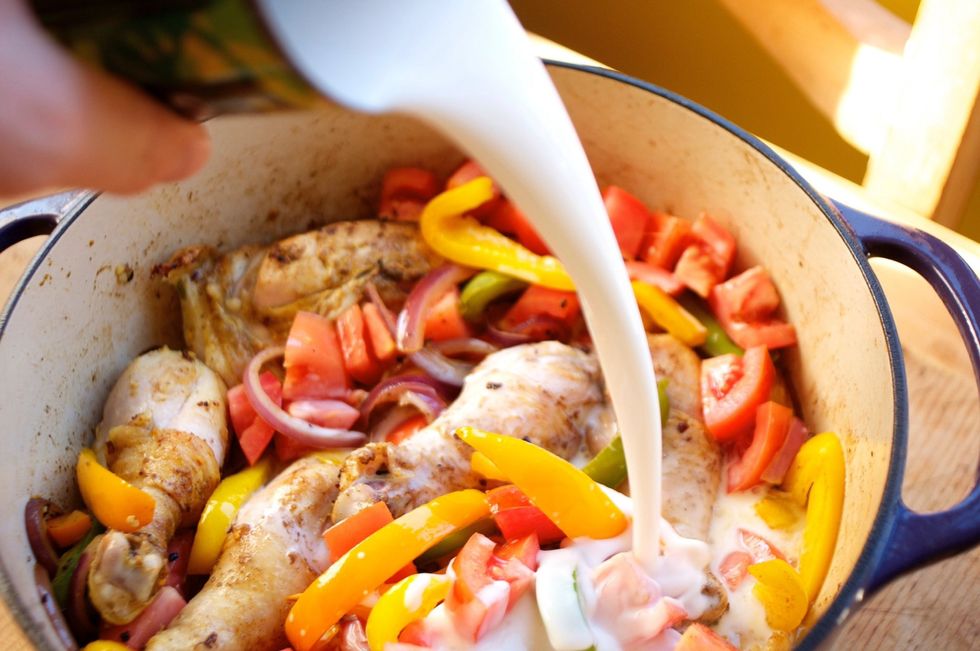 Put the chicken back in your pot then add 1 can of coconut milk as well as the last teaspoon of Curry in a Hurry and Ghee. Bring the pot to a boil - reduce to simmer. Cover and slowly cook for 1 hour.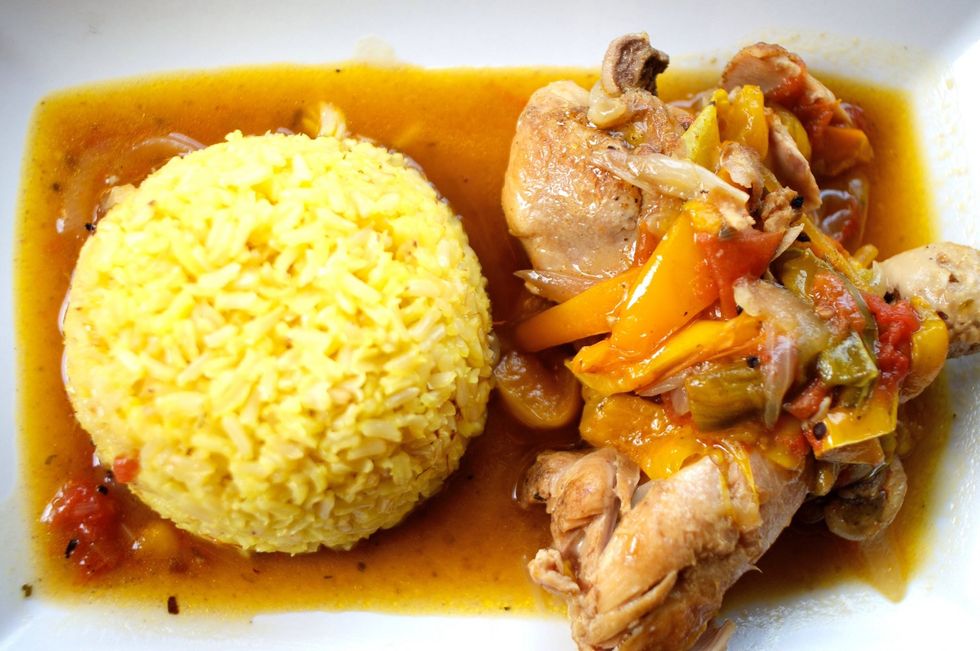 While the chicken is cooking, cook some brown rice with a little saffron. Serve the coconut chicken and peppers with a scoop of rice and broth with the peppers and onions. Enjoy this amazing dish!
4.0tsp Curry in a Hurry by World Seasonings
1.0 8 piece bone-in chicken (organic if possible)
3.0 Bell peppers, sliced
1.0 Red onion, halved and sliced
5.0 Plum tomatoes, roughly chopped
1.0 Coconut milk can
3.0Tbsp Coconut oil
1.0Tbsp Ghee (clarified butter), or regular butter
World Seasonings
World Seasonings offers 9 amazing gluten free, kosher and all-natural seasoning blends that will make breakfast, lunch and dinner extraordinary.
San Diego, CA - everywhere