How to cook chicken with amazing basting sauce
This IS the best chicken recipe I have ever made! This recipe is great for Sunday night dinners. Or when you really want to WOW someone! Yet you wont have to spend tons of time in the kitchen.
116
This recipe can be used with bone in chicken or boneless. You can also use skin on (which I prefer) but today I used skin off because its what was on sale.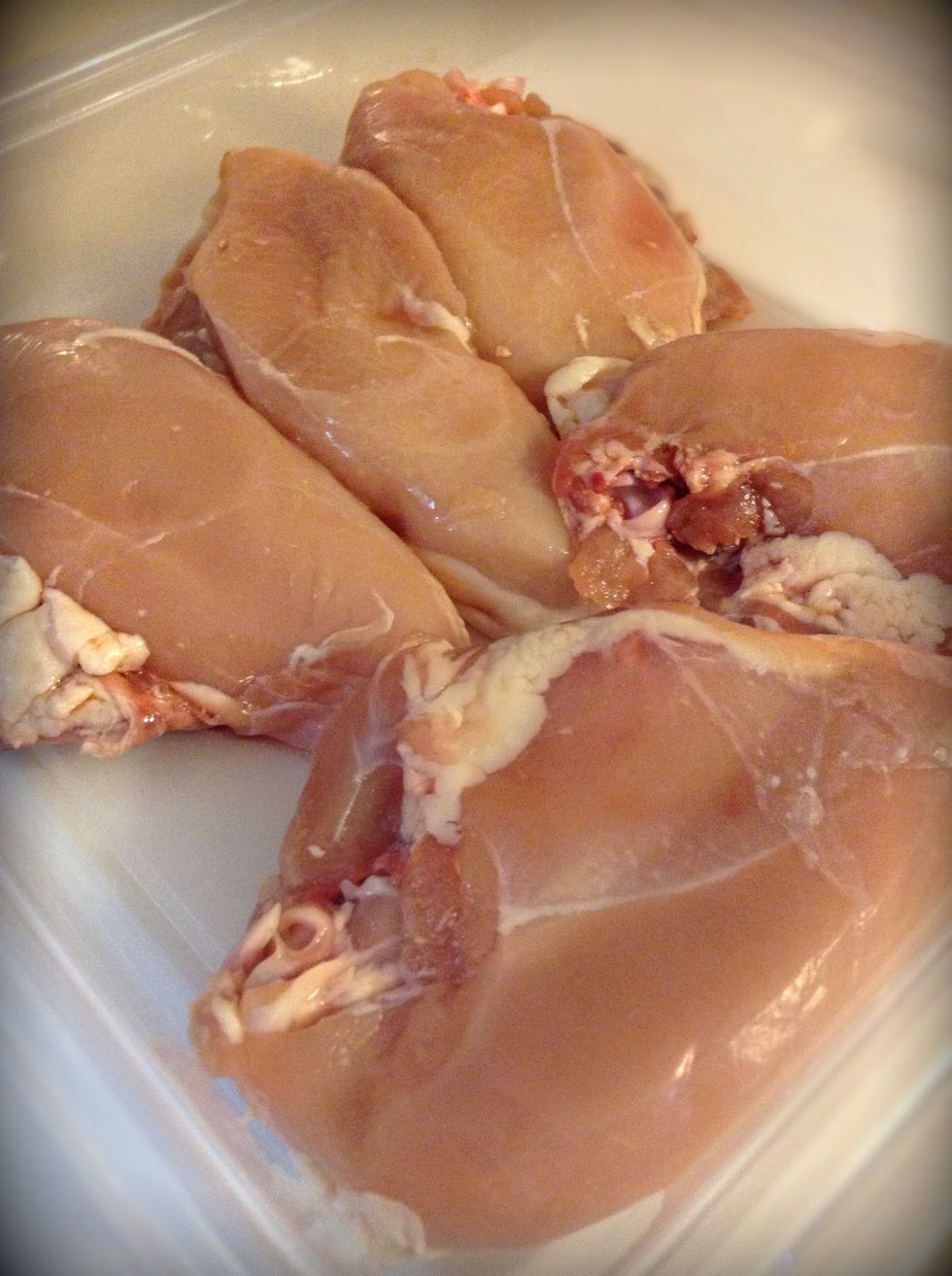 Okay, this is going to need to marinade pretty much all day. I started mine at about 9am but you can start whenever you have time, but the sooner the better.
So simply get your chicken and place it into a air tight container :)!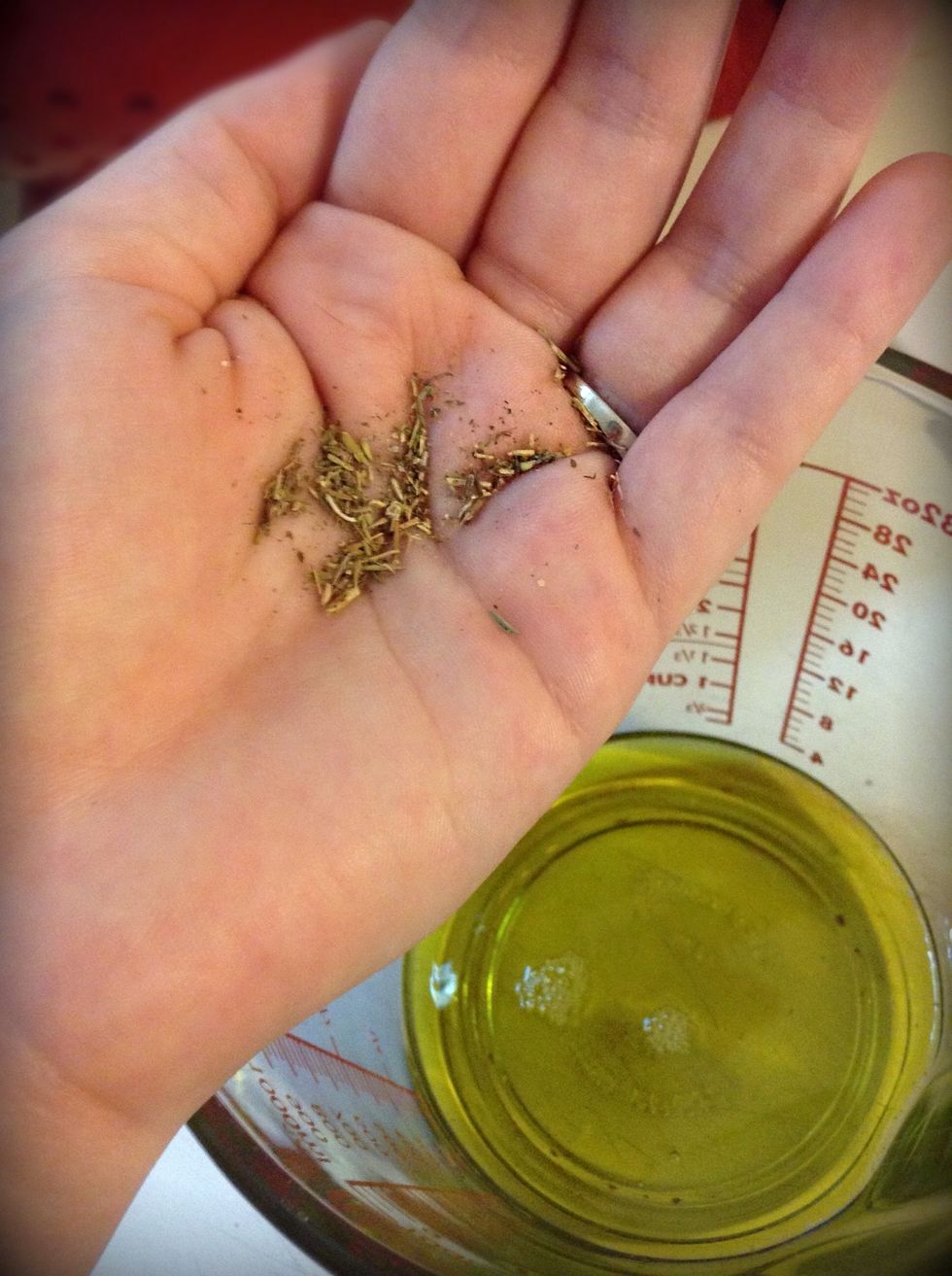 Get out your biggest measuring cup and add in the olive oil and ALL of the spices except the fresh parsley. Also add in the onion, garlic and chicken broth. Don't forget to slightly crush your spices!
To crush spices all you have to do is pinch them in between your fingers and slightly move them back and forth. This will make the spices be more potent.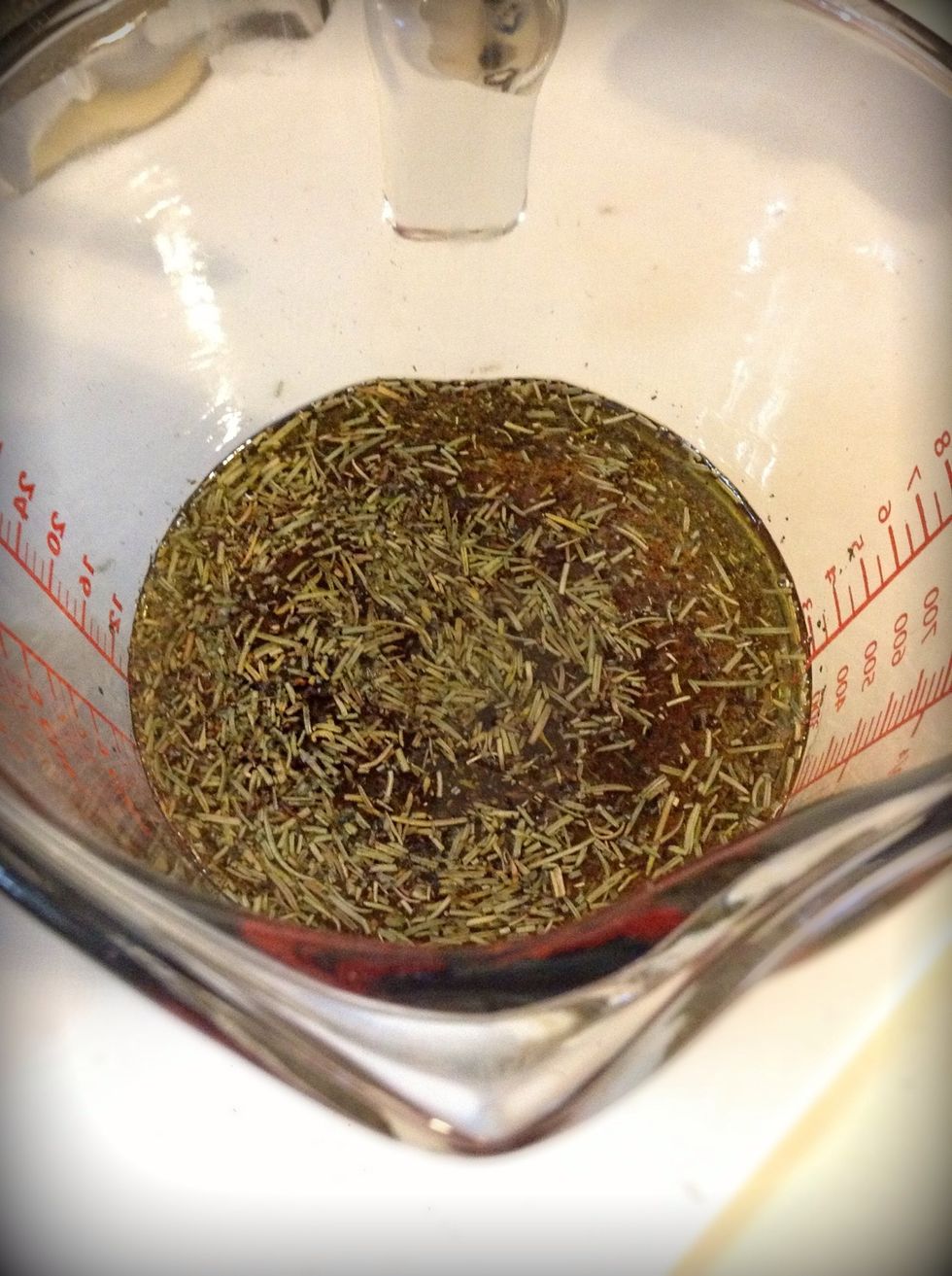 Give it a quick stir just to make sure everything is properly combined. Please make sure your onion and garlic is chopped as fine as possible you don't want big chunks :)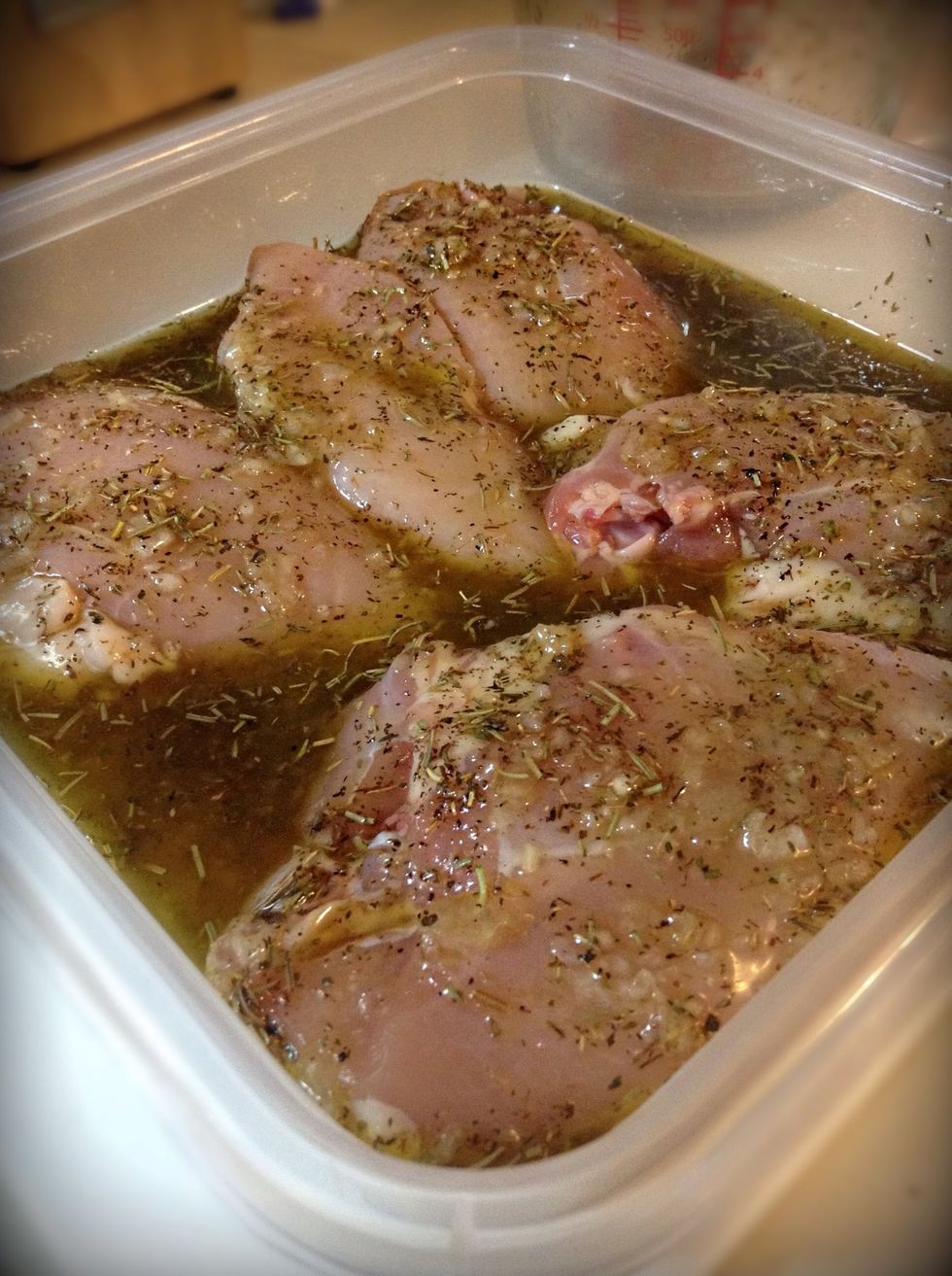 Pour marinade onto the chicken. Try to get as much as the seasoning on the chicken as possible.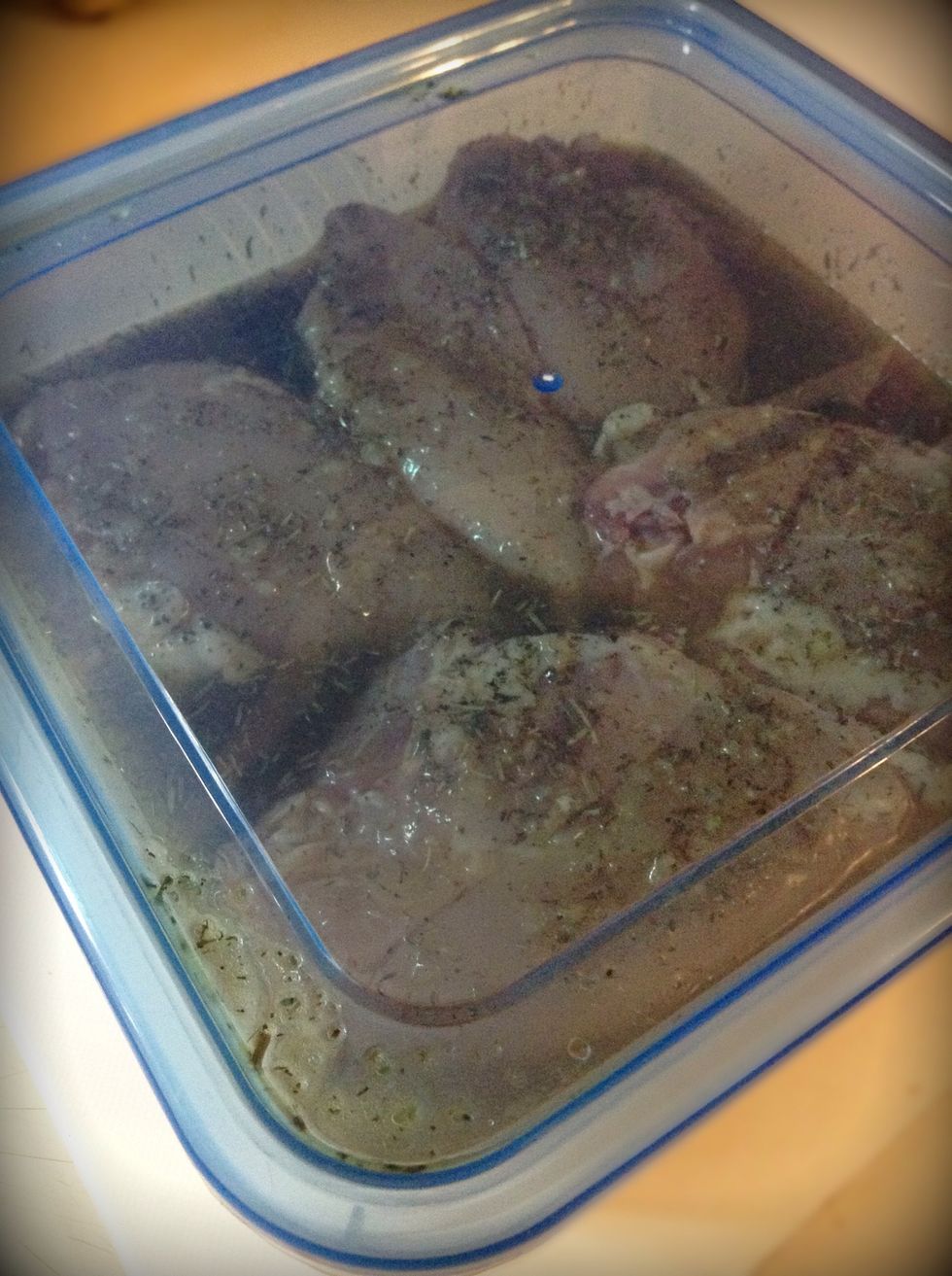 Close the lid and place in the fridge swish the container around every one hour to mix up the flavours. I like to allow it to marinade all day but the bare minimum I'd do is 5 hours.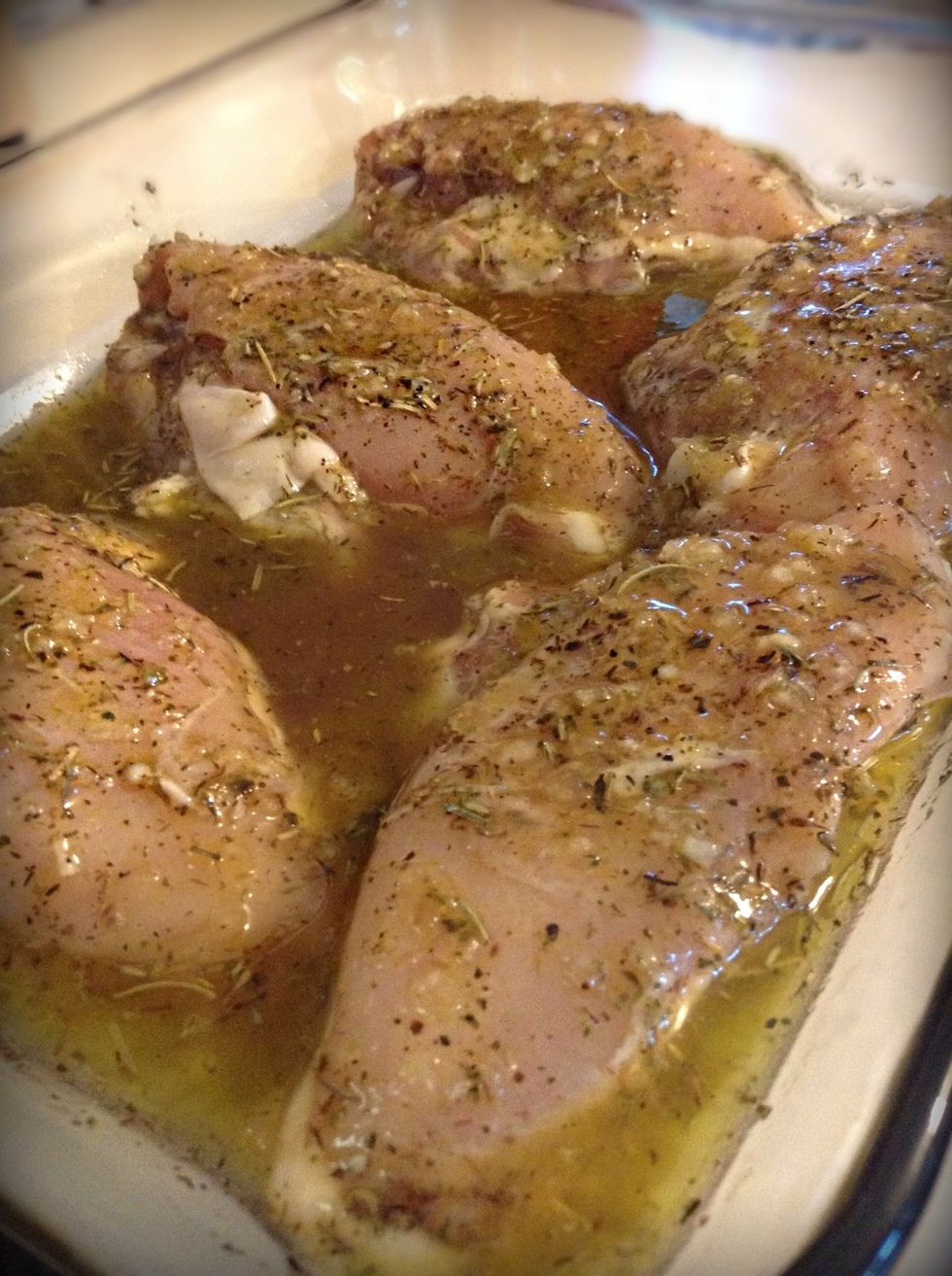 Once you are ready to start your chicken. Preheat the oven to 425 degrees and place chicken and marinade into a 9X13 baking dish. Make sure you get plenty of the spices on the tops of the chicken.
IF YOU DO HAVE SKIN ON YOUR CHICKEN! I place about 1/2 tablespoon of butter right under the skin to keep the chicken moist and to help the skin get nice and crunchy.
Place chicken covered with tin foil in the oven for a total of 35 minutes.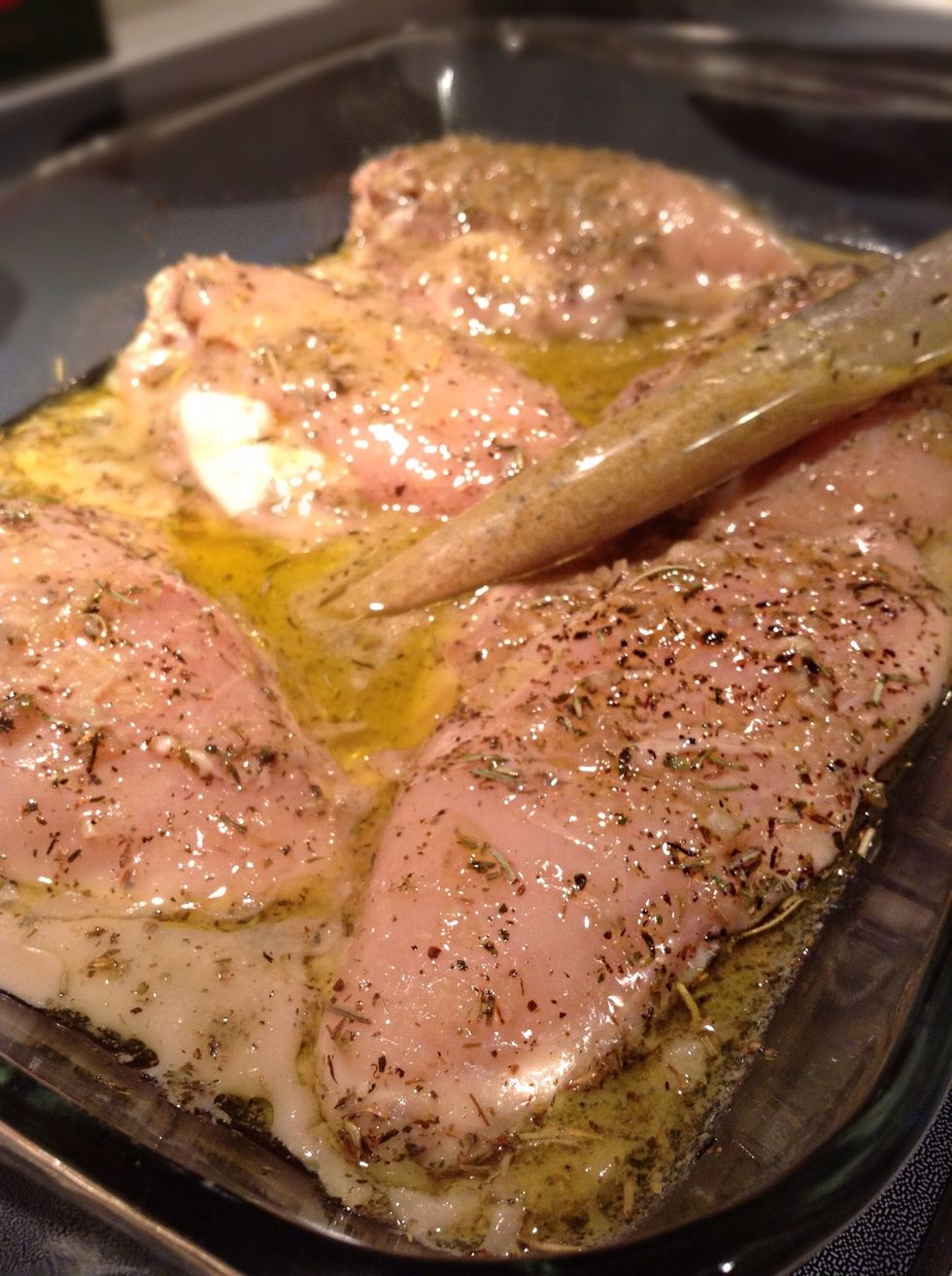 Baste your chicken every 10 minutes. Make sure to get plenty of spices on the tops of those chickens.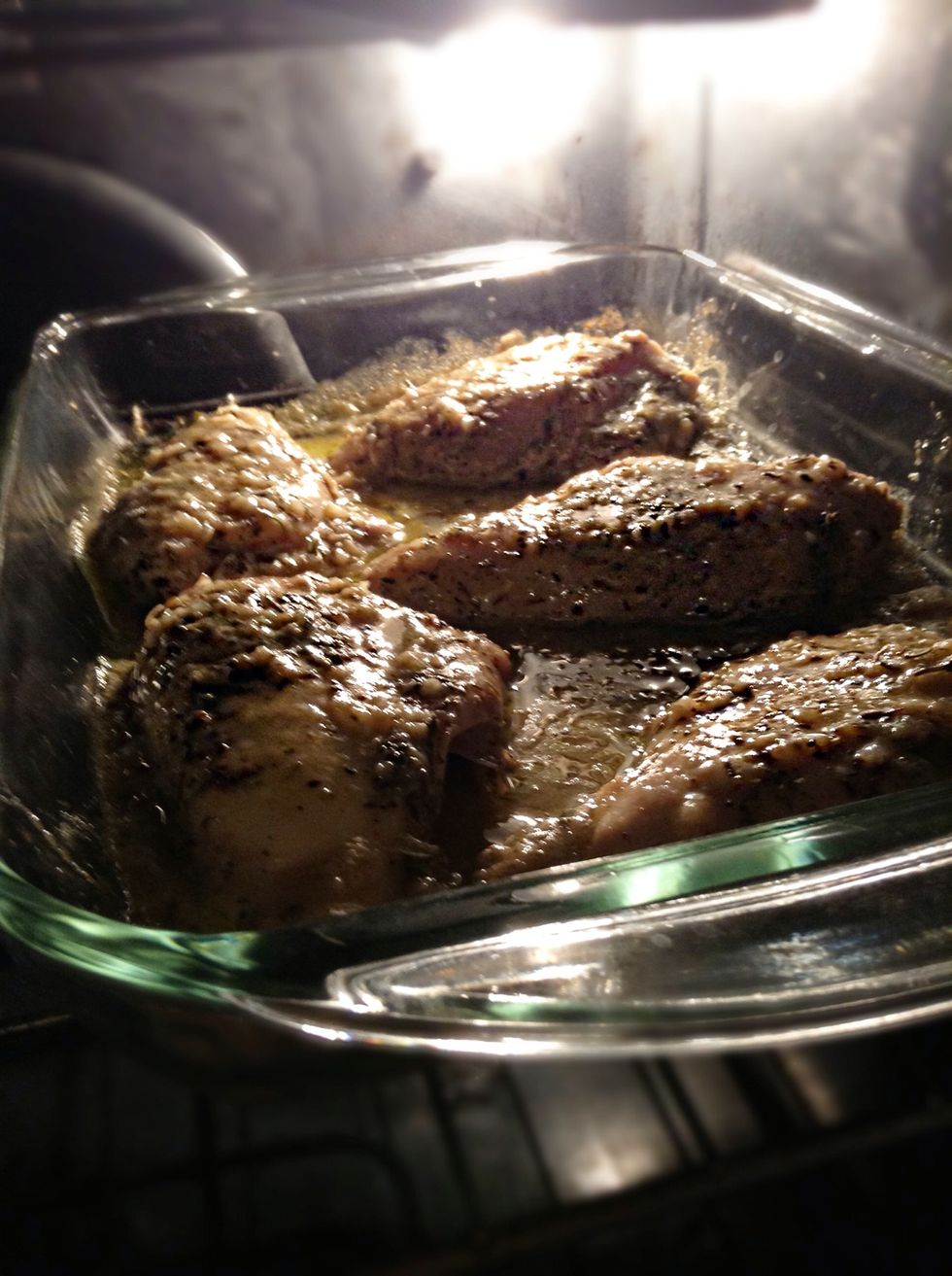 For the final 15 minutes take off the foil. This allows the tops of the chickens to get crispy. This works exceptionally well for chicken with skin on but it will also work well with no skin.
Take your chicken out and allow the chicken to rest. A LOT of juices build up during cooking. If you cut your chicken right after you take it out of the pan, those juices will leak right out.
However, if you let it rest for 10 minutes (hint: just cover it with the foil we used earlier), then those juices will have a chance to reabsorb into the meat and stay there while you cut it
ALSO if you'd like to make a gravy out of the pans drippings like I did. All you need is: 1/4 cup of flour, 1 1/2 cups of drippings. If you don't have that much add some water.
Whisk the flour and drippings on medium to high heat on your stove. Wait till it boils and you're done. The gravy is good for on top of the chicken and also mashed potatoes!! :)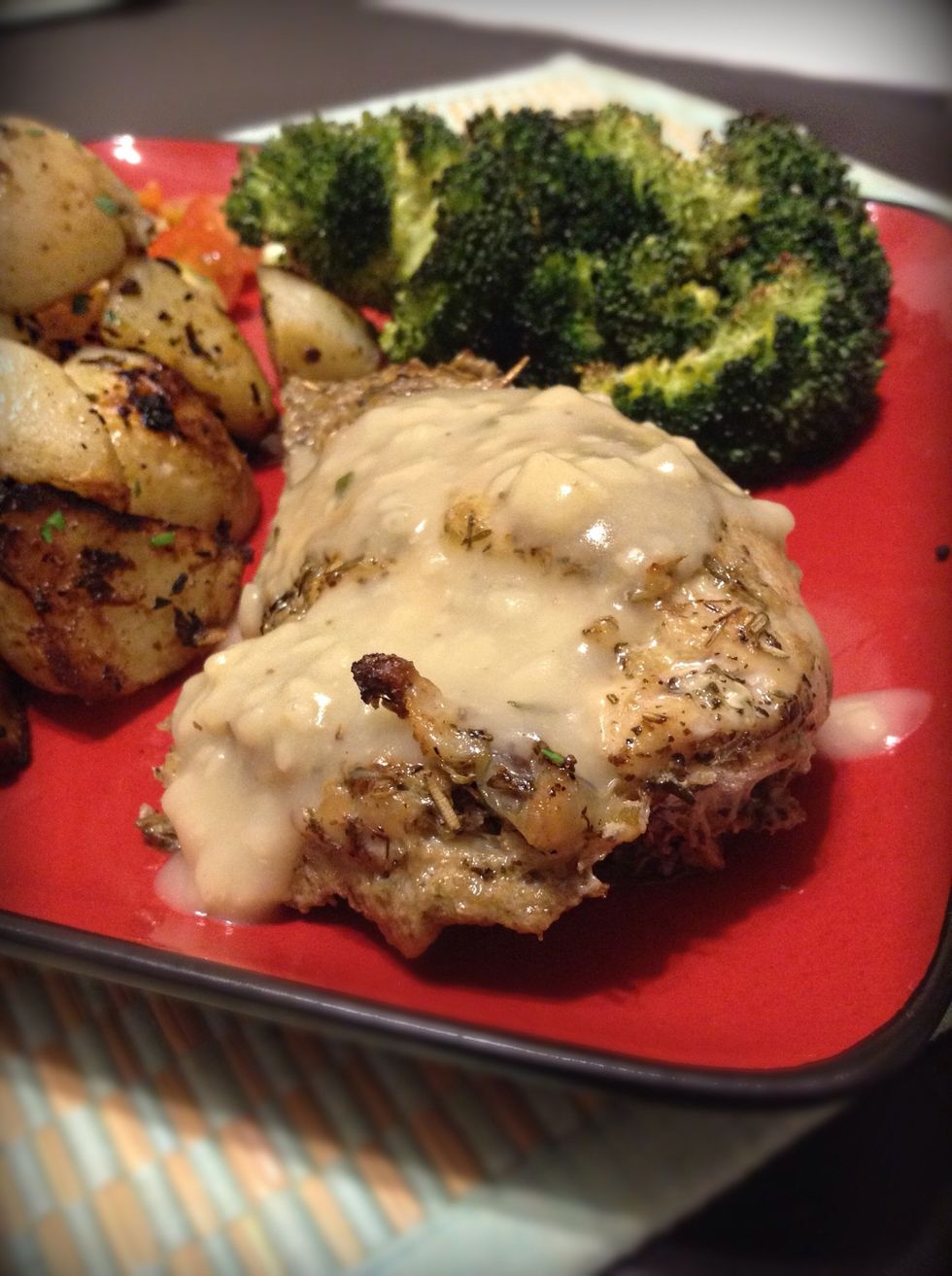 You really don't need the gravy the chicken itself is full of flavour and VERY moist. But it's great to have for mashed potatoes :)
NOW if you liked this guide check out the whole meal! Lemon parsley crispy potato halves and lemon parmesan broccoli!! :)
PLEASE don't forget to click the little heart above <3 Thanks so much everyone!!! You're love and support fuels my dedication to make more guides <3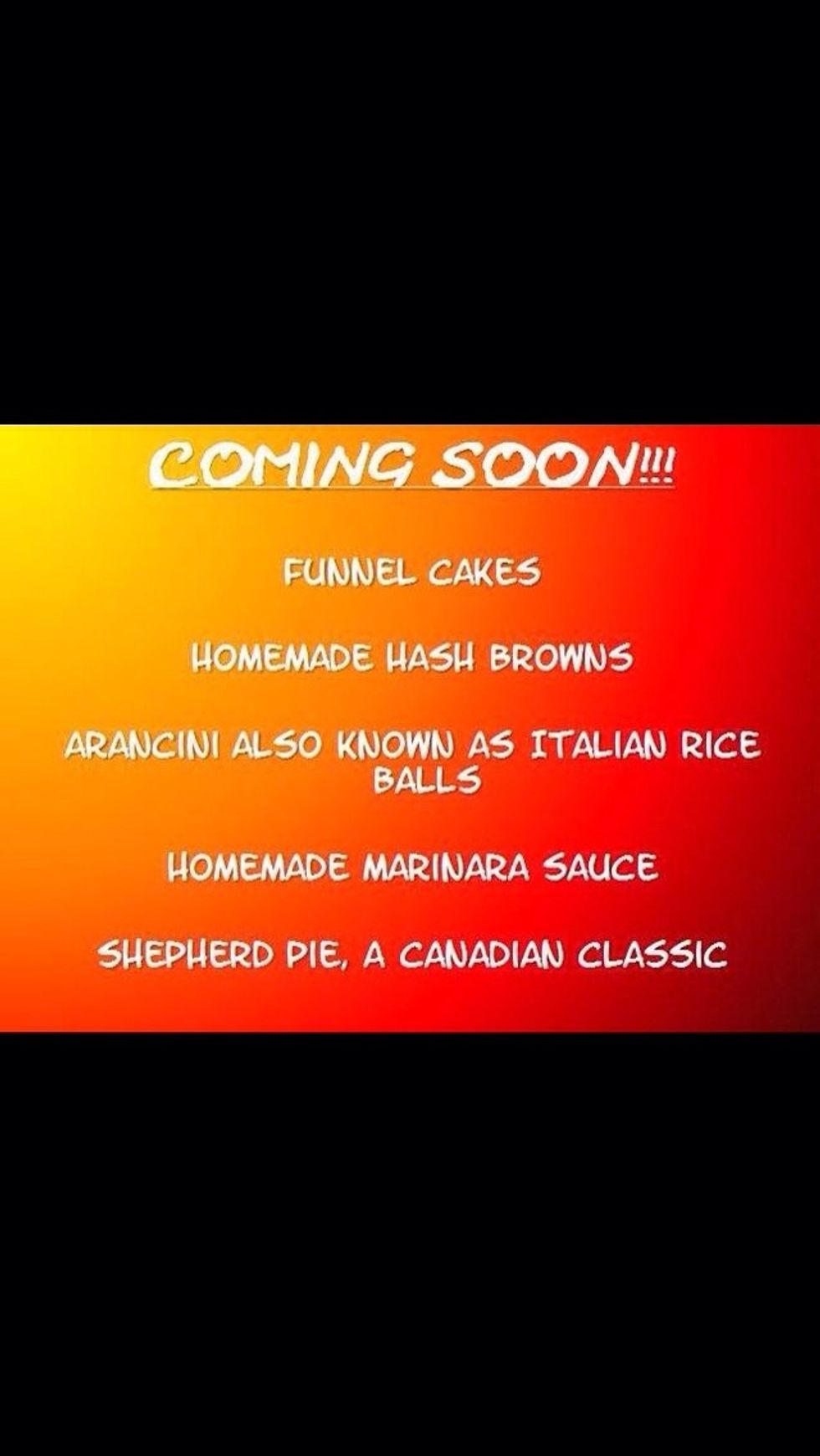 Coming soon!! :) be sure that you're following me so you won't miss out on these awesome guides!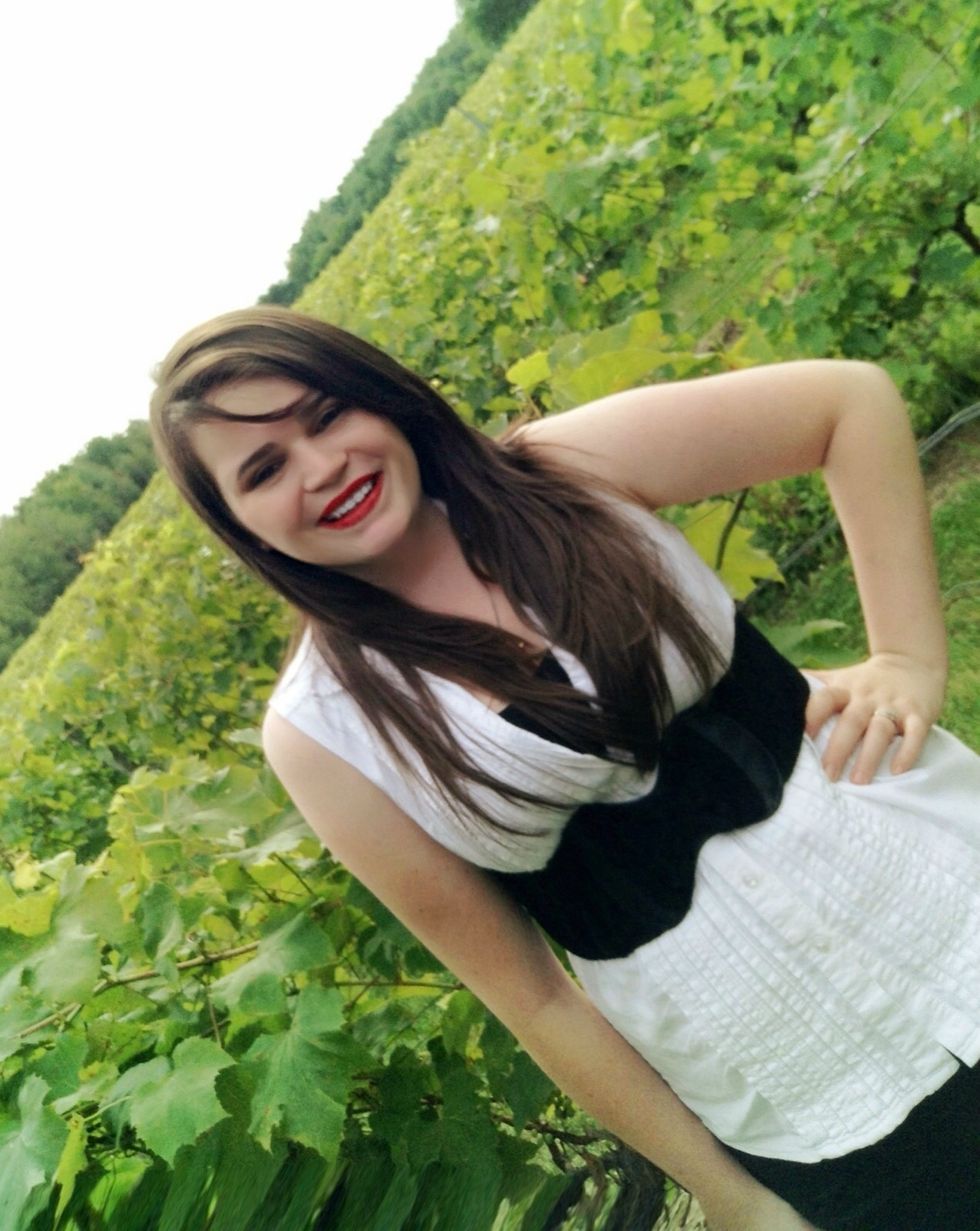 Feel free to comment or ask questions :)! Or if you have something you'd like me to make let me know!!! Thanks so much everyone <3
5.0 Chicken breast bone in
6.0Tbsp Olive oil
2.0Tbsp Minced onion
2.0 Minced garlic cloves
2.0tsp Crushed thyme
1.0tsp Crushed rosemary
1/2tsp Ground sage
1/3tsp Dried marjoram
1/2tsp Salt
1/4tsp Black pepper
1/2Tbsp Fresh chopped parsley
1.0c Chicken broth