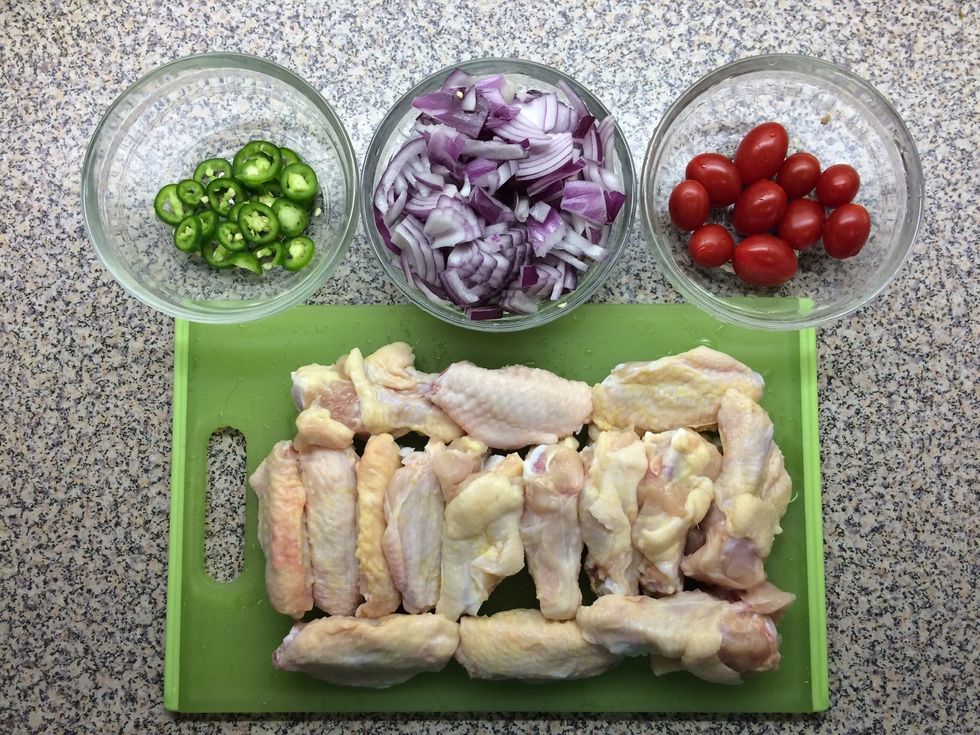 Clean the chicken wings, chop onion and serrano pepper. Keep aside with cherry tomatoes for now.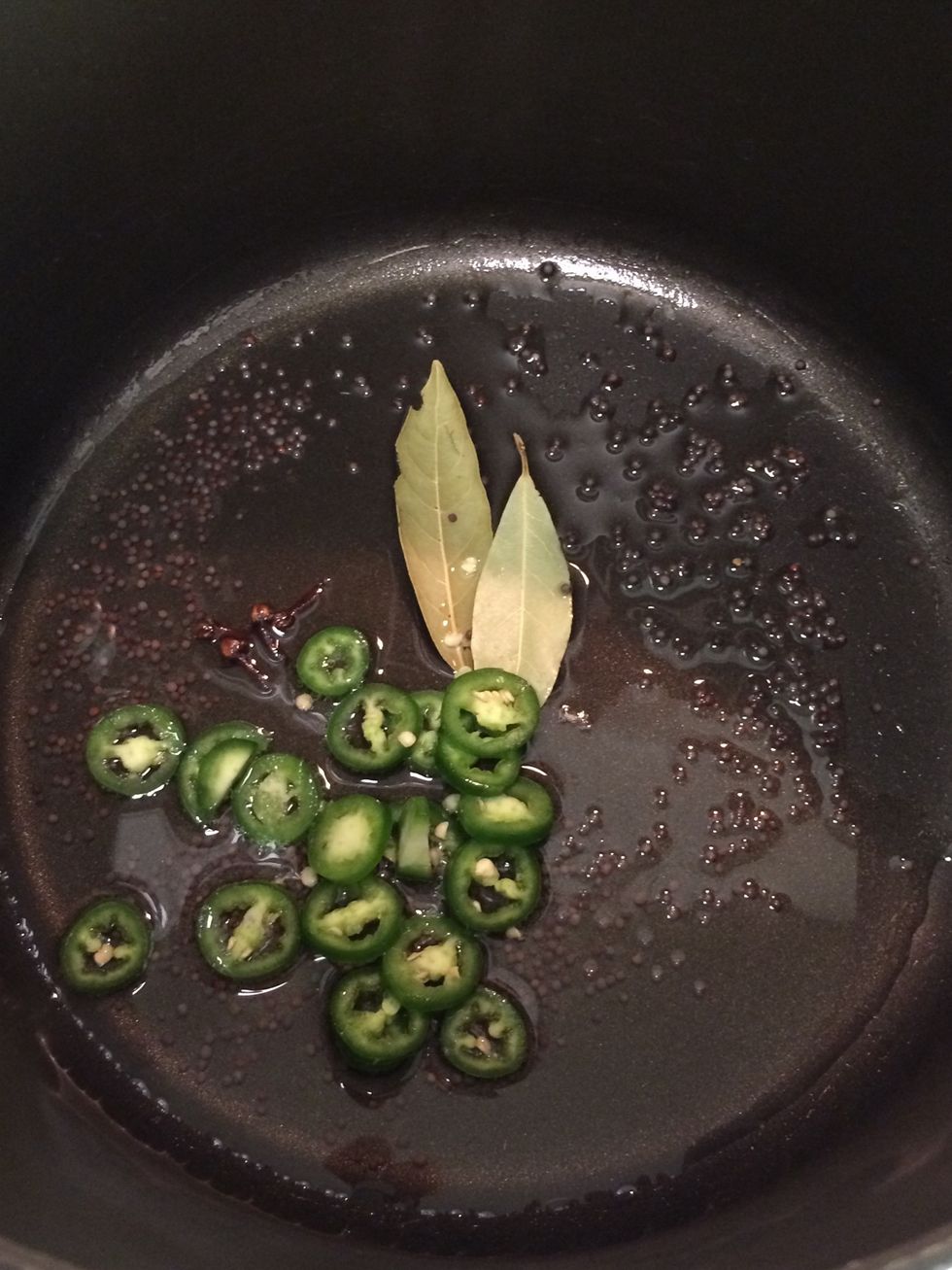 In a pot over medium heat, add oil. In about 1-2 mins. add the black mustard seeds, cloves, bay leaves and serrano pepper.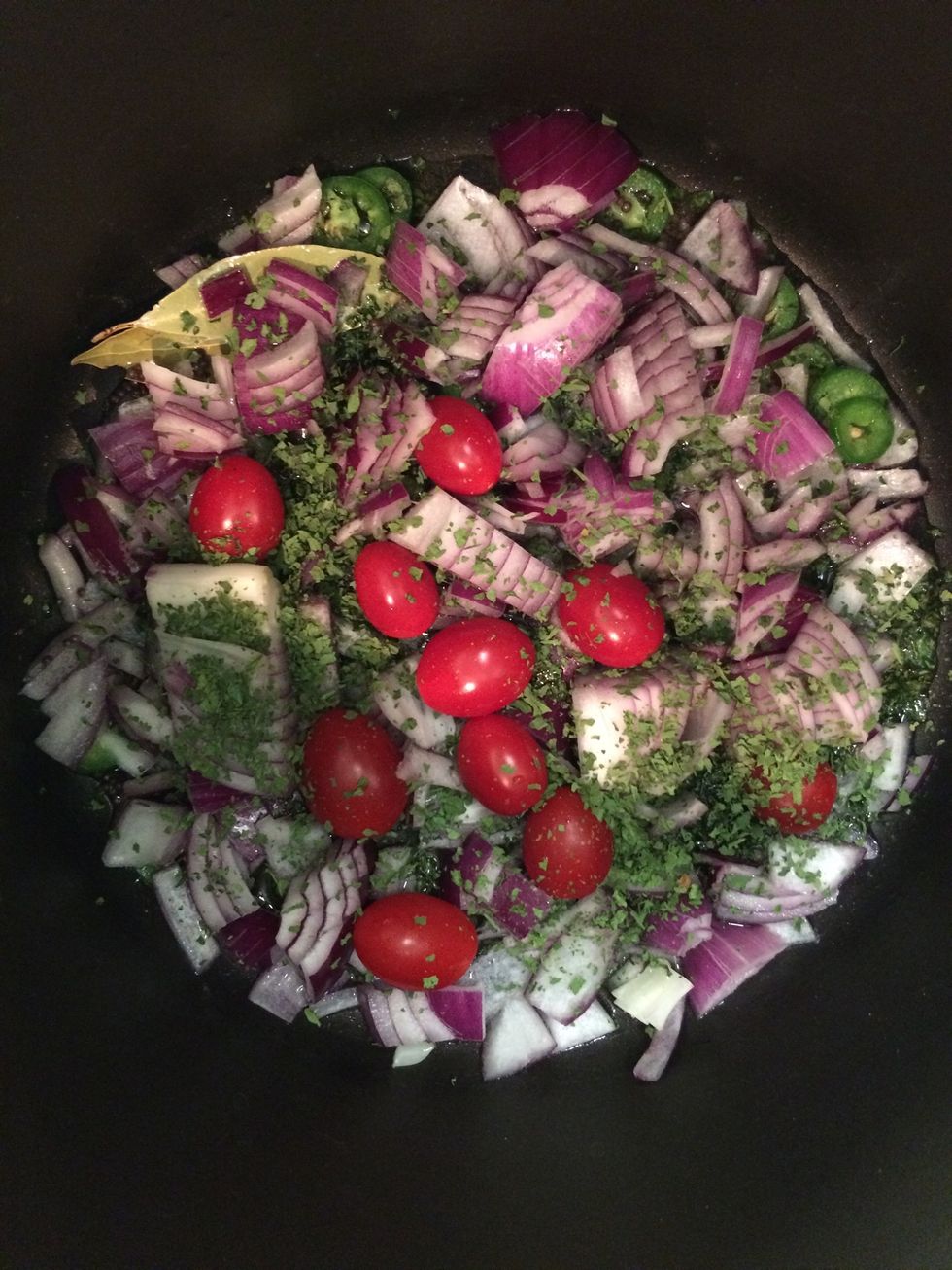 As the mustard seeds start to pop, add onion, tomatoes and dried cilantro. Keep mixing until the onion start to turn translucent.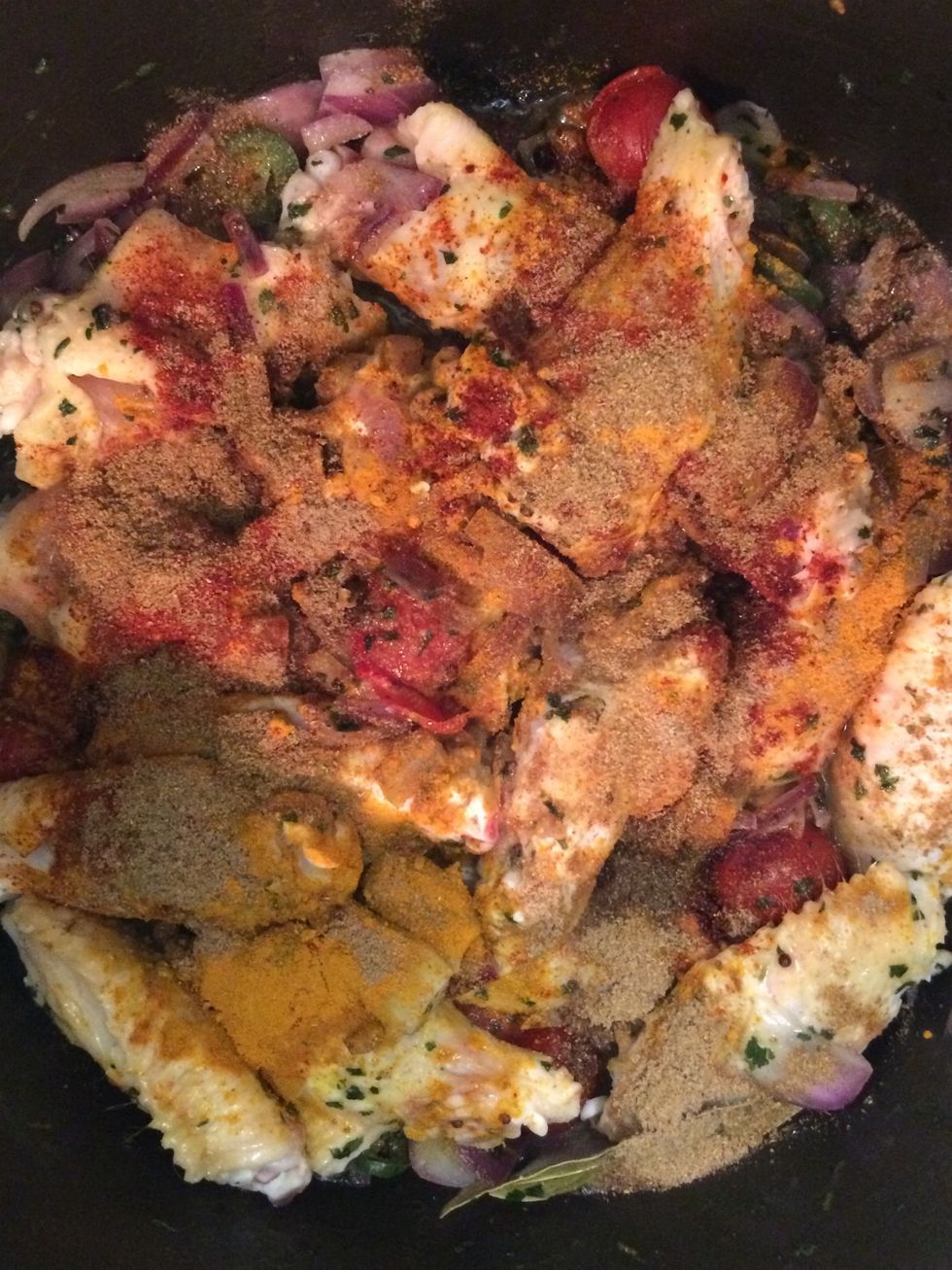 With the onion fully translucent, add the chicken wings, ground turmeric, paprika, ground cumin and coriander. Mix thoroughly.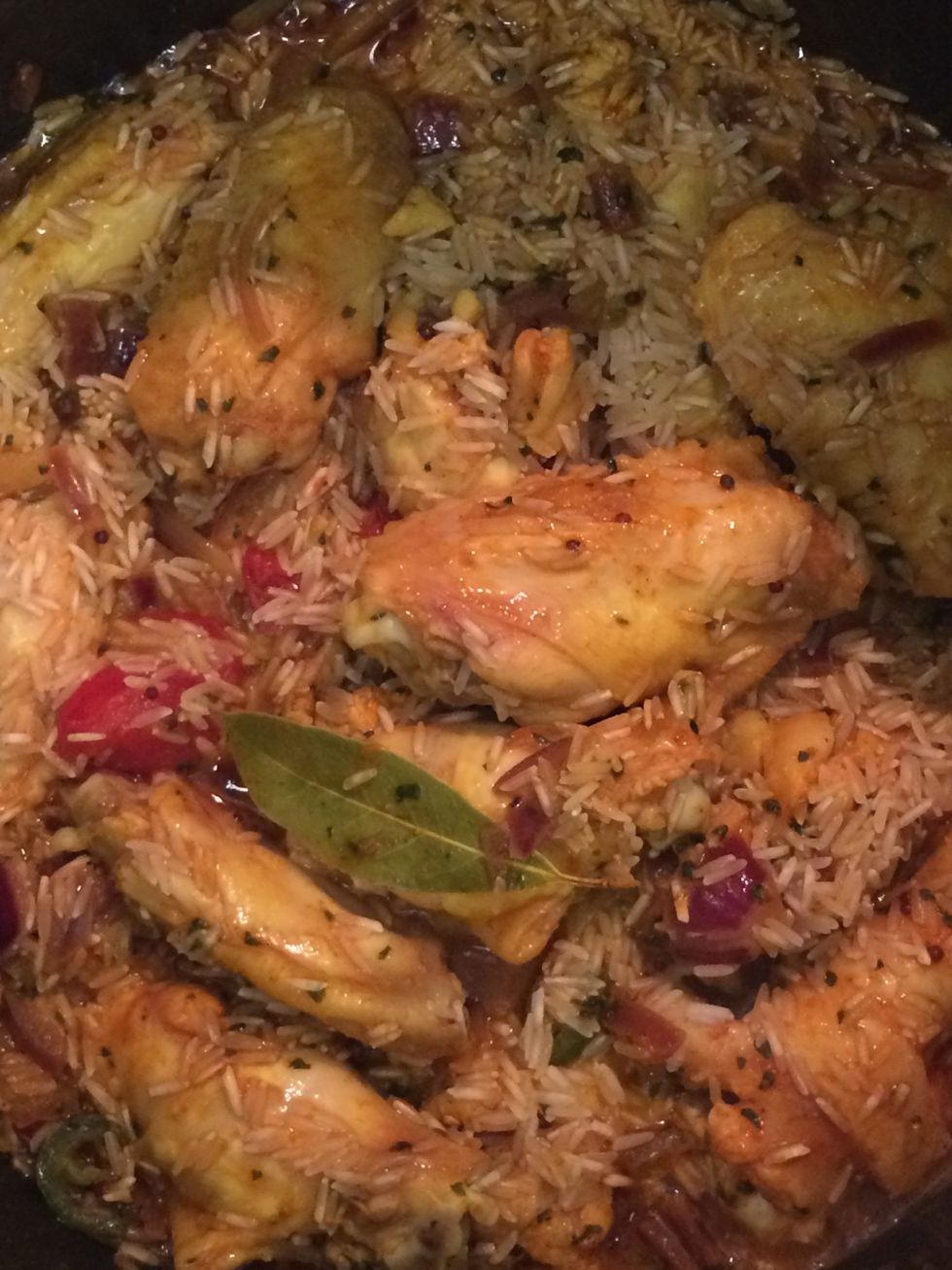 Let the chicken wings cook about halfway, then add rice and keep mixing. Be cautious to not let the rice stick at the bottom of the pan or burn.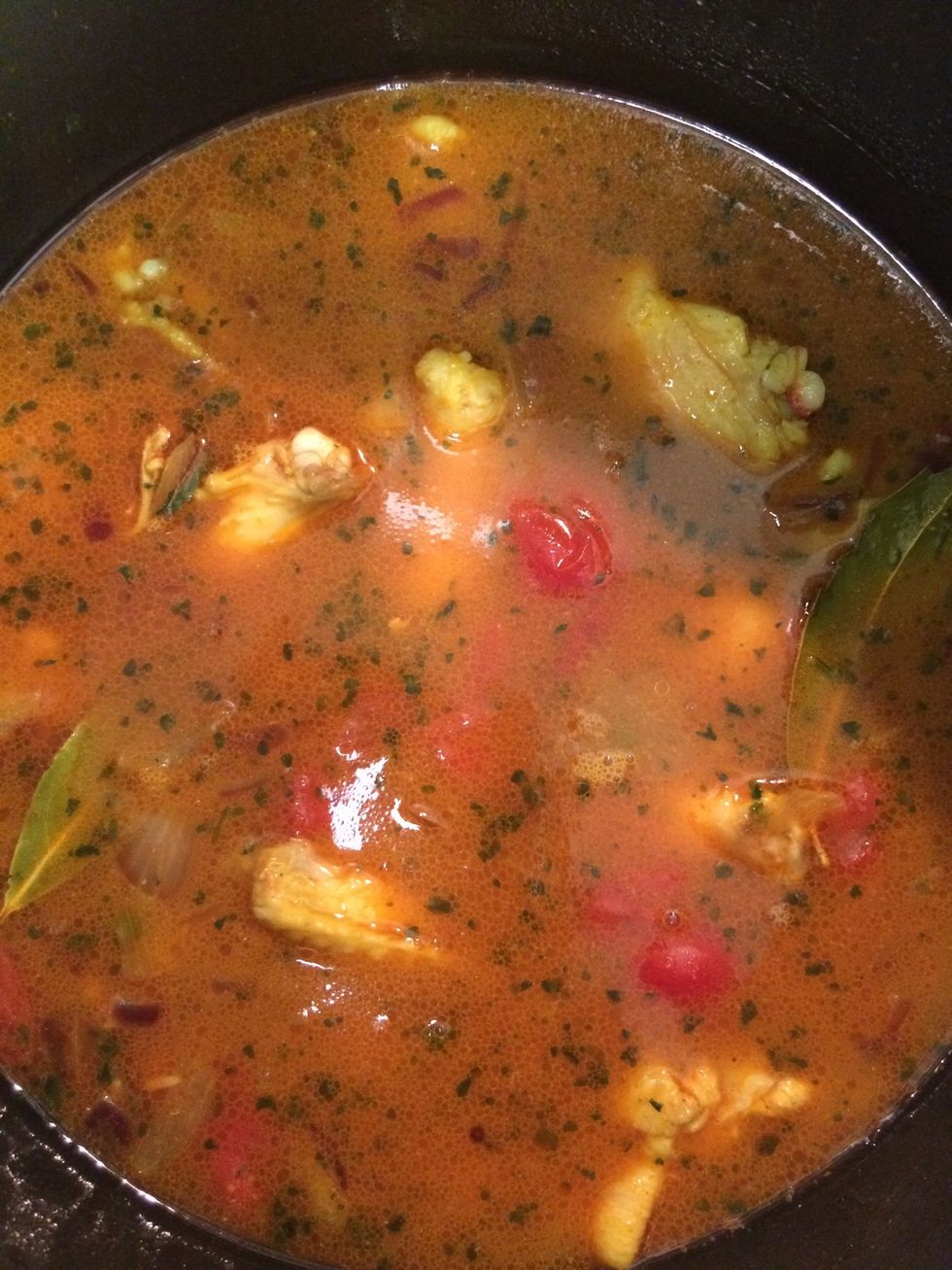 Finally, add 2 cups of water, mix for a few mins. and cook over medium heat until about a cup of water evaporates. Then cover the pot and cook over low heat for about 30 mins.
Getting the wings and the rice cooked just right can be tricky so timing is everything. If the wings are not about halfway cooked before adding rice, then extra time can make the rice mushy. Careful!
You can serve this dish by itself or with some Cucumber Raita. Add more salt to taste if necessary.
15.0 Chicken Wings
1.0c Basmati Rice
1.0 Red Onion
1/2c Cherry Tomatoes
1.0 Serrano Pepper
4.0Tbsp Vegetable Oil
1/2tsp Black Mustard Seeds
2.0 Bay Leaves
4.0 Cloves
2.0tsp Dried Cilantro
1/2tsp Ground Turmeric
1.0tsp Paprika
1/2tsp Ground Cumin
1.0tsp Ground Coriander
2.0tsp Salt