How to cook chicken w/ wine or begger's banquet
Cook Chicken W/ Wine or Begger's Banquet
15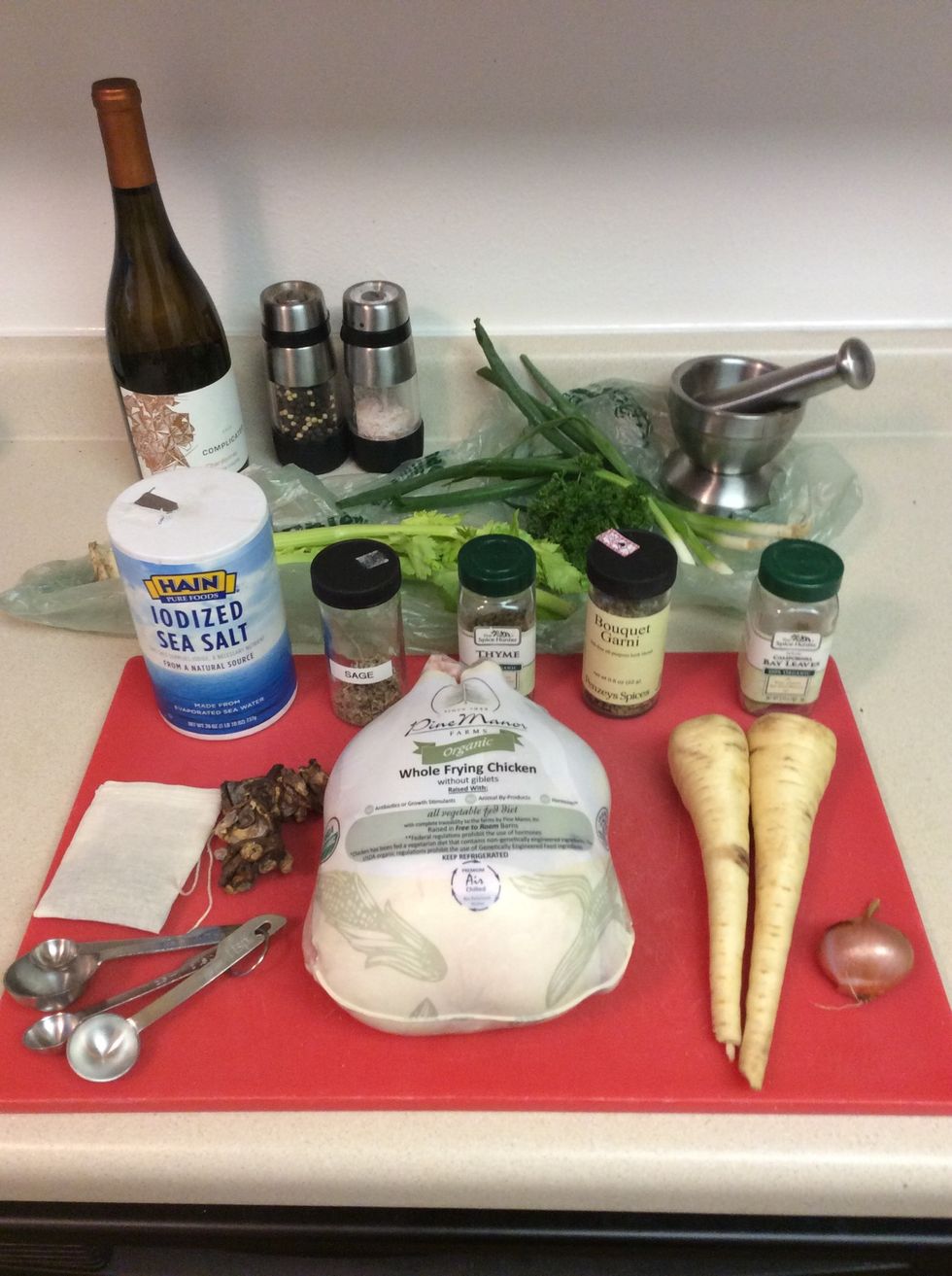 Supplies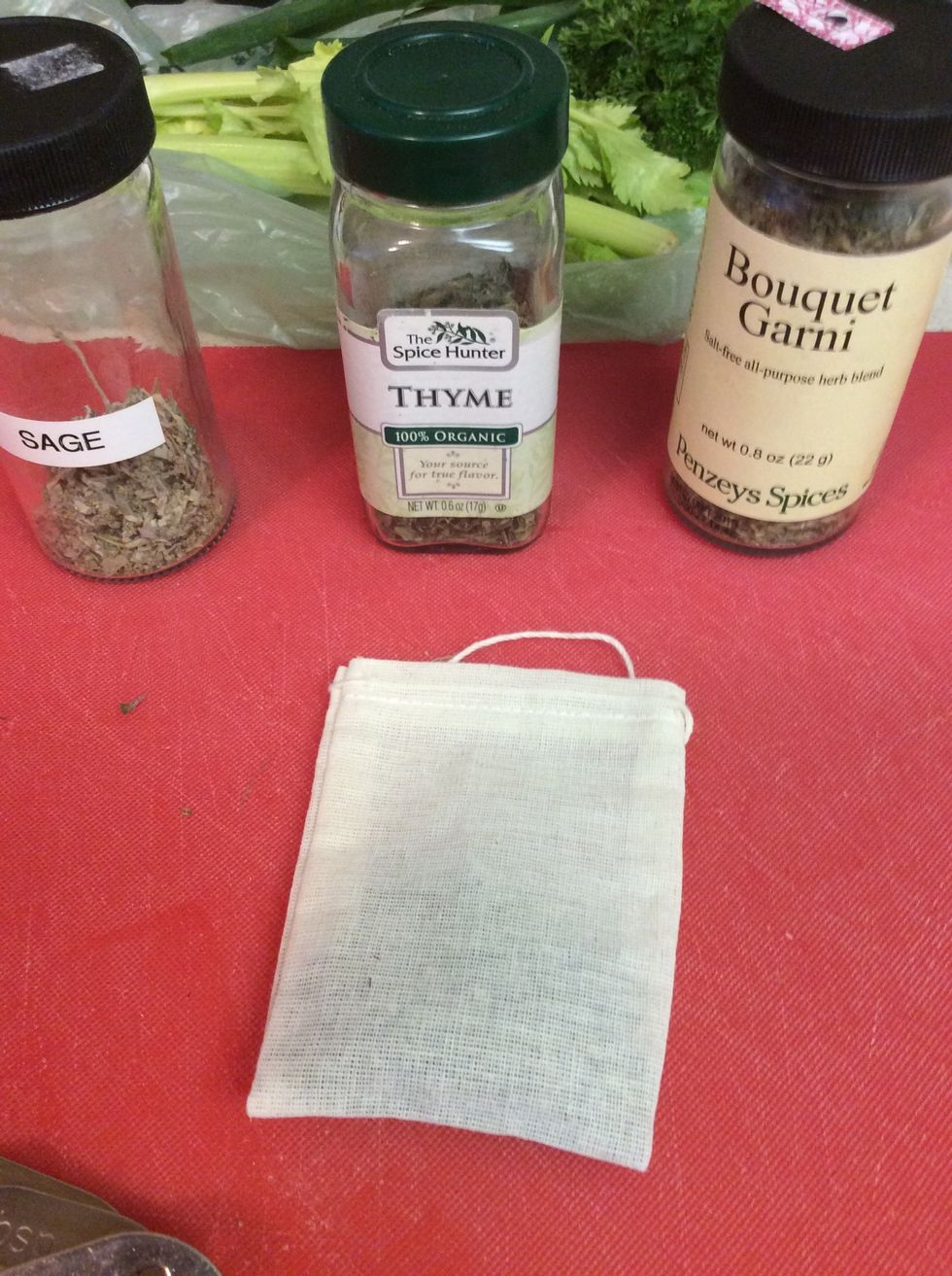 1. Put the spices in the sachet omit salt, paprika & bay leaf 2. Place in small sauce pan with dried mushroom, broth, and water.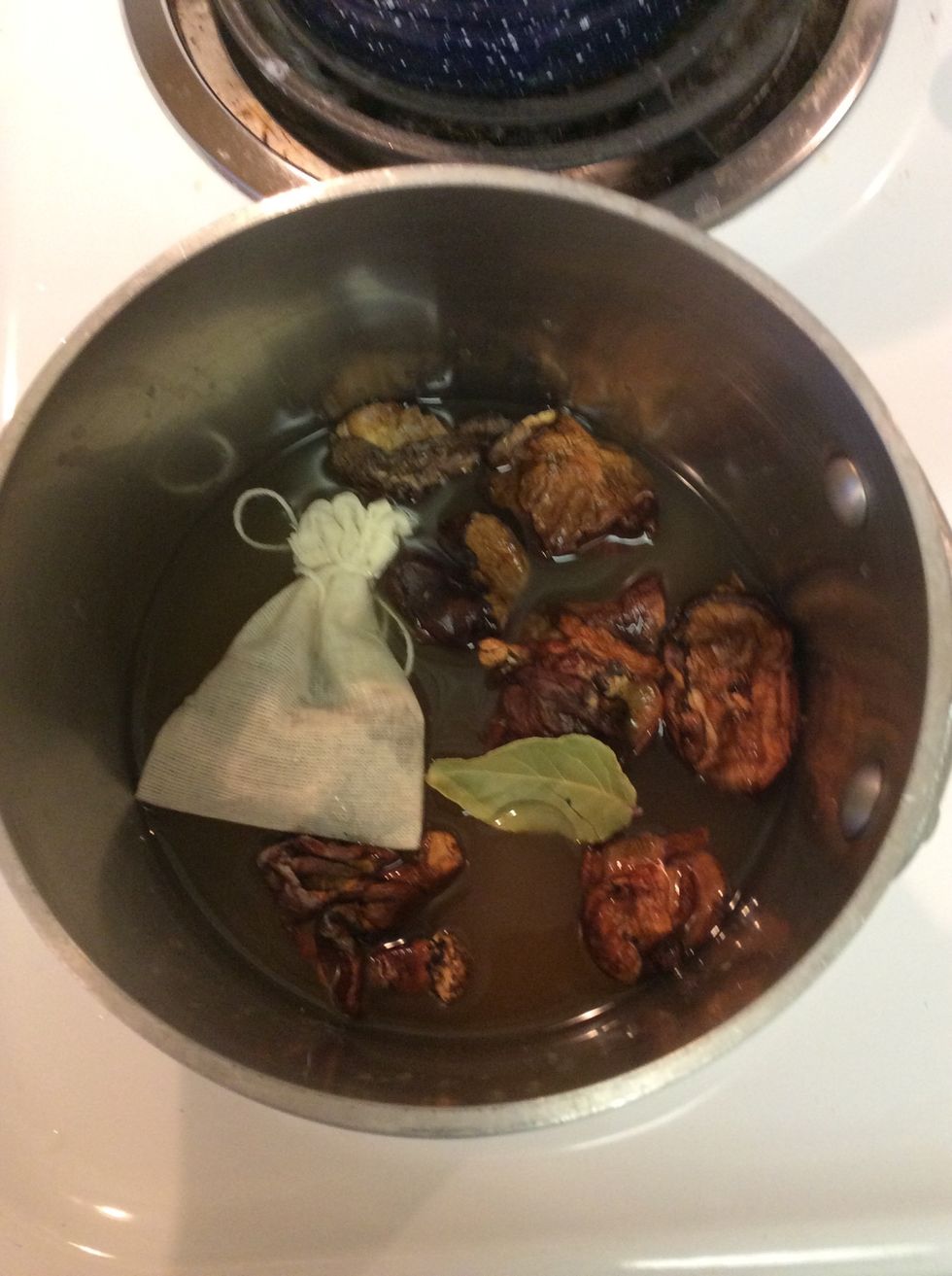 1. Add bay leaf 2. Bring contents to boil, cover and reduce heat to simmer. (Low) as you can 3. Simmer until mushrooms are plump and soft about 20 minutes.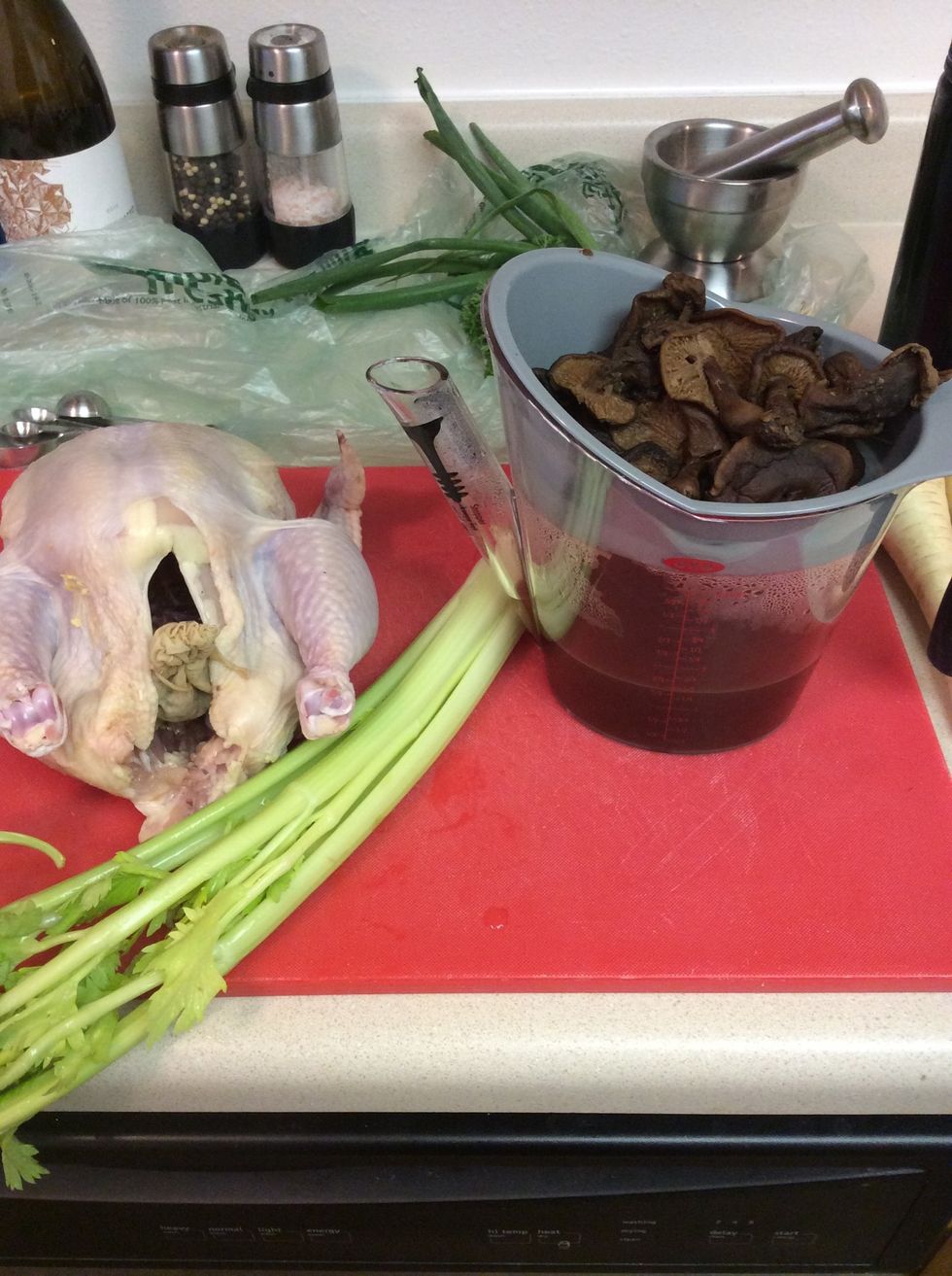 1. Drain mushrooms reserve liquid 2. Rinse and dry chicken 3. Add spice sachet to bird's cavity with leafy part of celery. Tips of parsnip, two white ends of scallion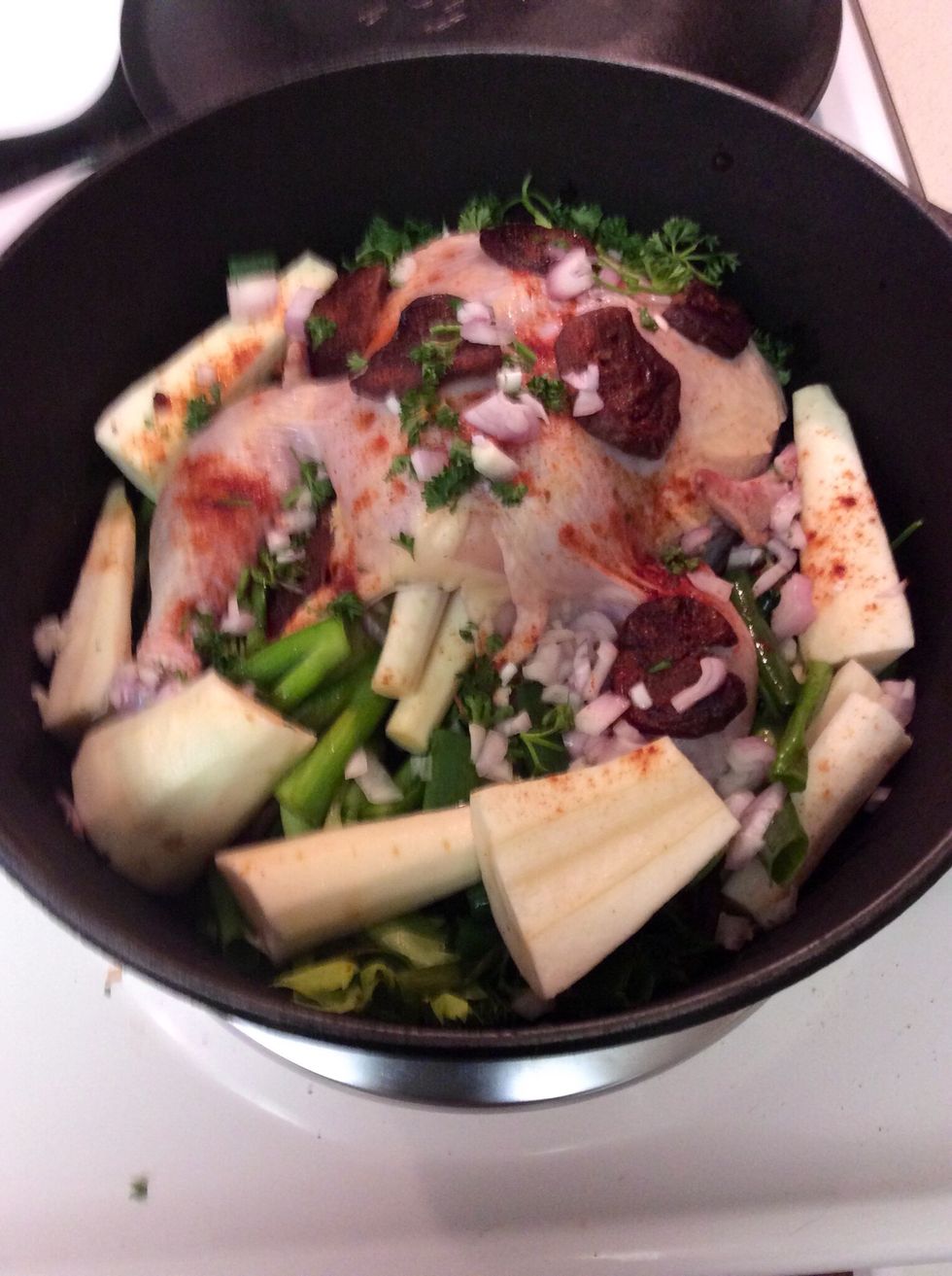 Trim stems off of mushrooms and slice in half. A scissor work great for removing the stems.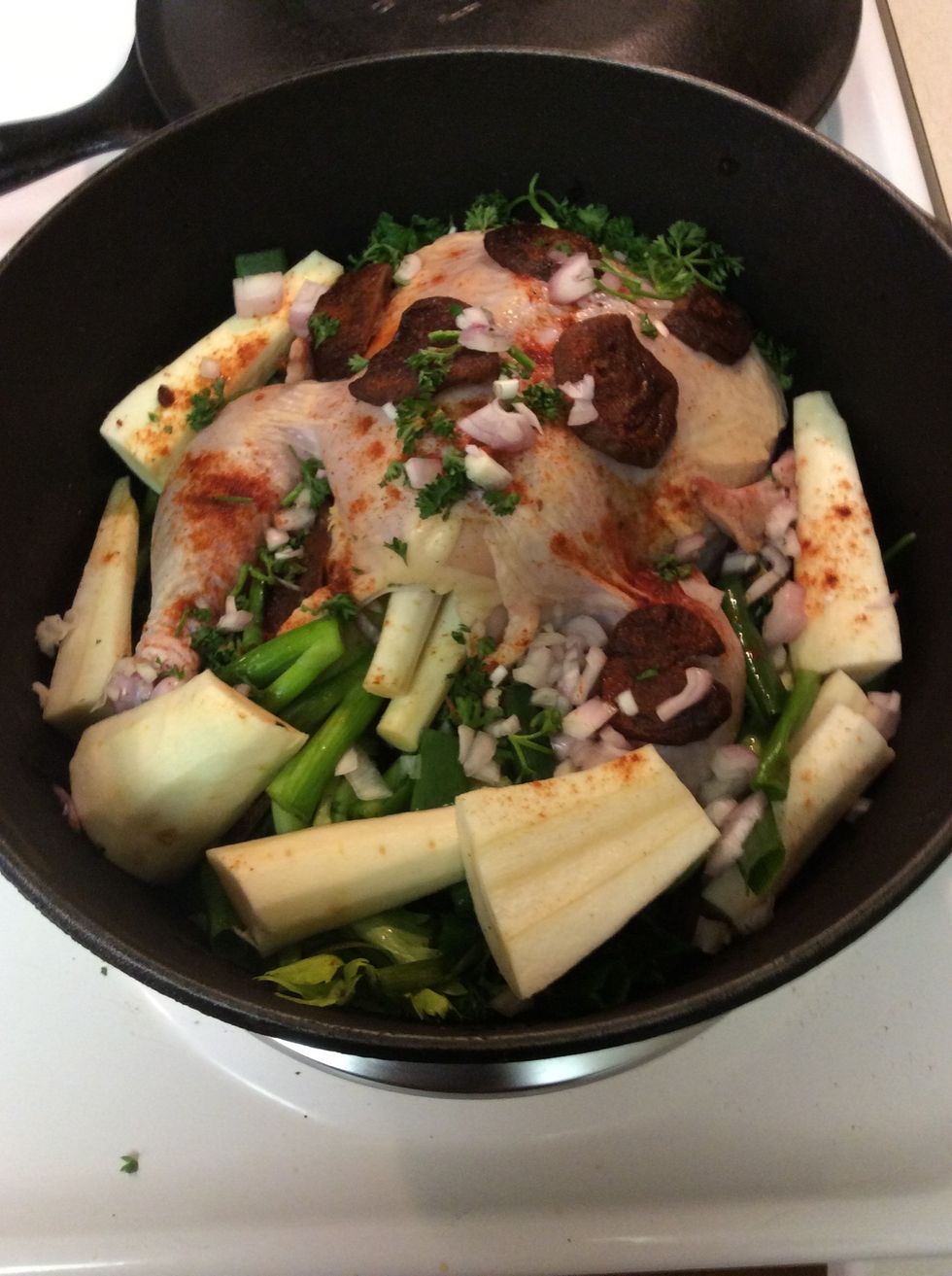 Put bird in pot sprinkle salt & paprika' scatter remaining vegetables & parsley add liquid and wine Place pot w/ lid in 500f oven (260c) for 20 min then reduce heat to 200f (93c) for 80min.
Remove lid from pot switch oven to broil and cook 6 to 8 minutes until nicely browned. Serve immediately.
1/2lb whole frying chicken
8.0oz Chicken broth
1.0Tbsp Dried Bouquet Garni
1/2tsp Thyme whole leaf
1/2tsp Rubbed Sage
1/2tsp Spanish paprika
1/2tsp Sea salt
1.0 Shallot (small dice)
1.0 Bay leaf
1.0oz Dried whole shitake mushroom
2.0 Parsnips
1.0 Left over celery heart
4.0 Scallions
1.0c Water
1/2c Dry white wine
8.0qt Oven proof pot with lid (7.5L)
2.0Tbsp Fresh parsley lightly chopped
1.0 Linen spice sachet
John The Basque
Native Seattleite, world traveler & geek, dedicated to bringing cultures together with food.