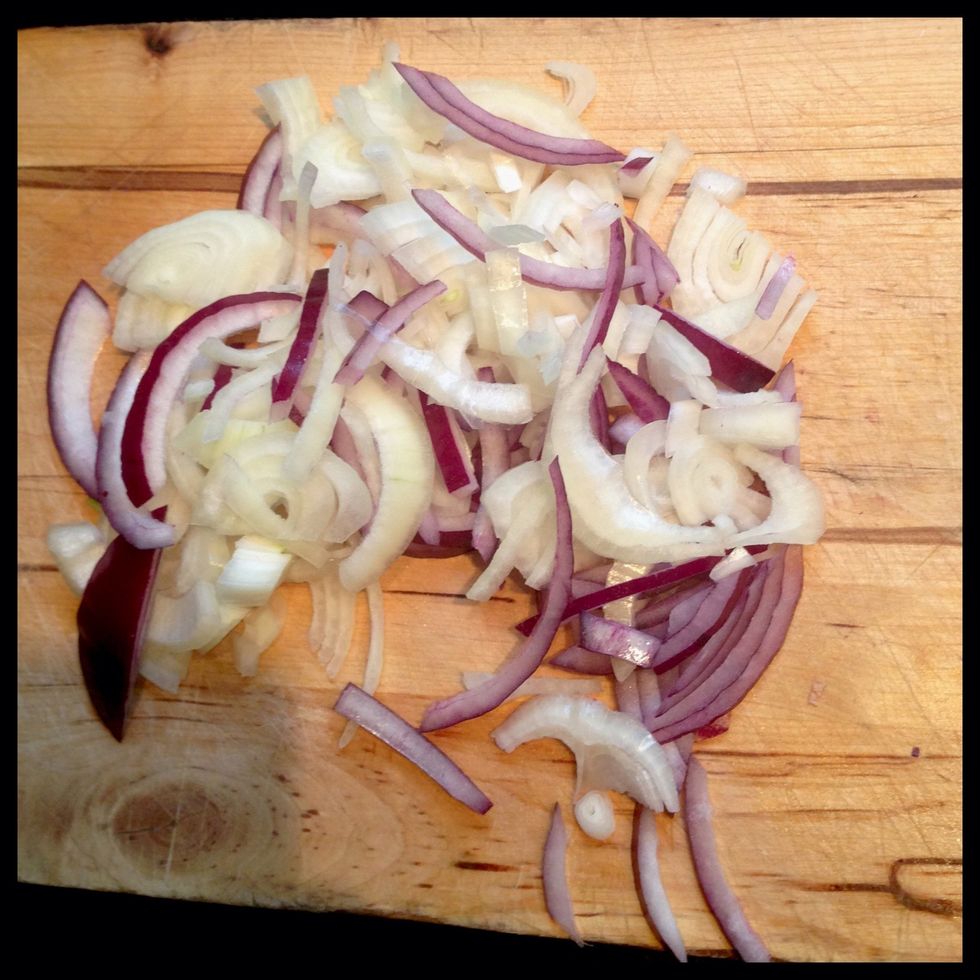 Chop your onions. I wanted mine in strips for the stir fry.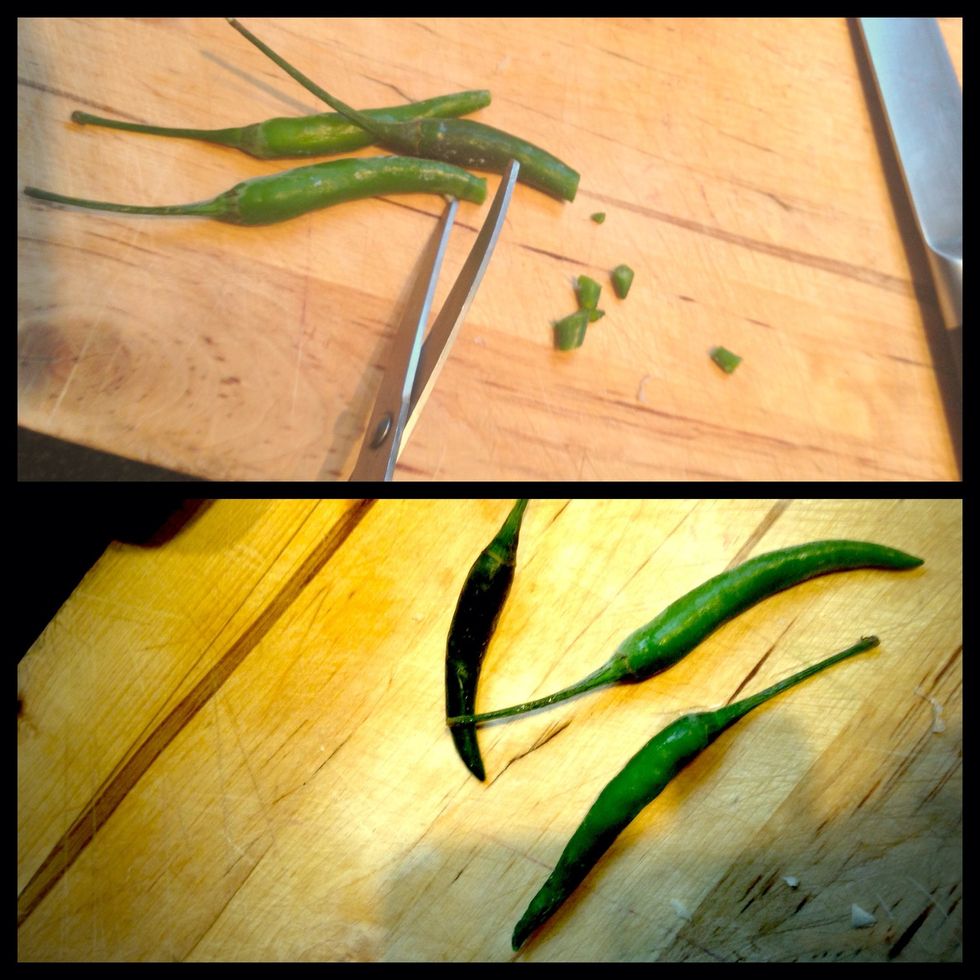 Chop chillies (optional). I prefer to use scissors for this cause you won't have to touch them, as well as chopping them finer at the same time.
Mix your onions, garlic and chillies in a bowl.
Chop carrots and red pepper, and mix in another bowl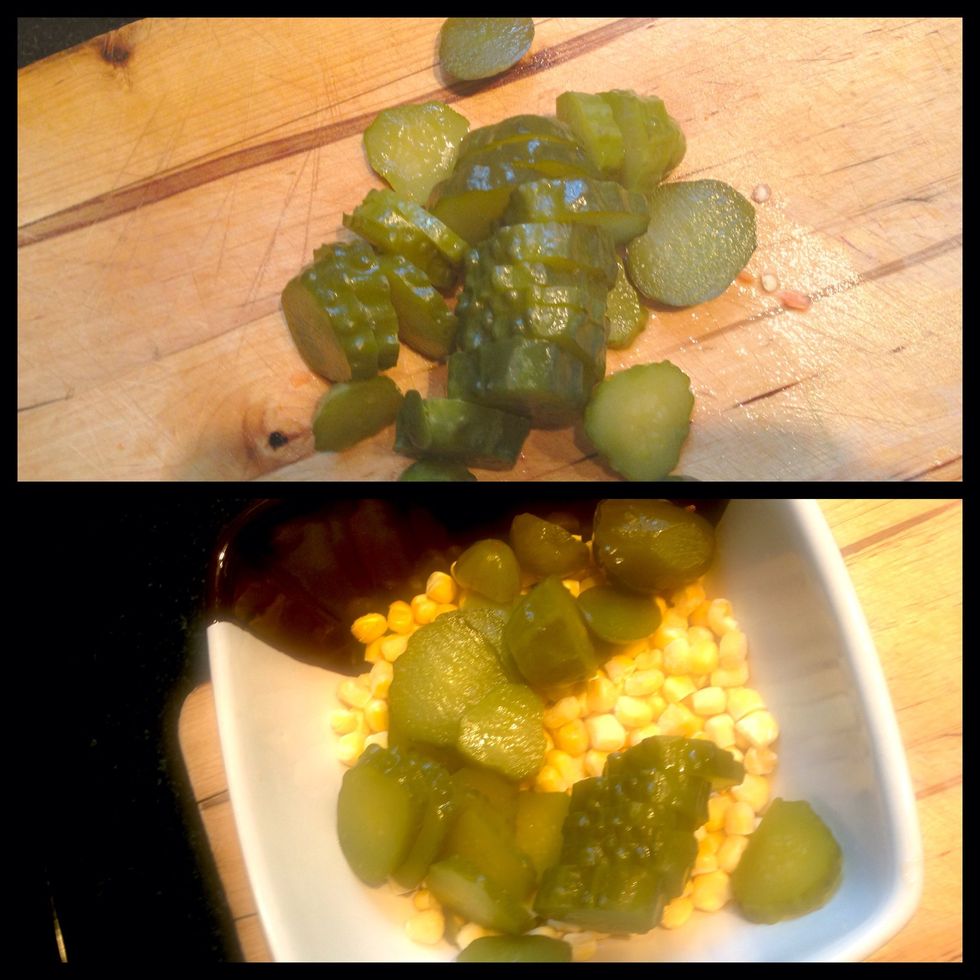 Chop your pickles and mix them in a third bowl with the sweetcorn.
You should now have three bowls with different chopped veggies.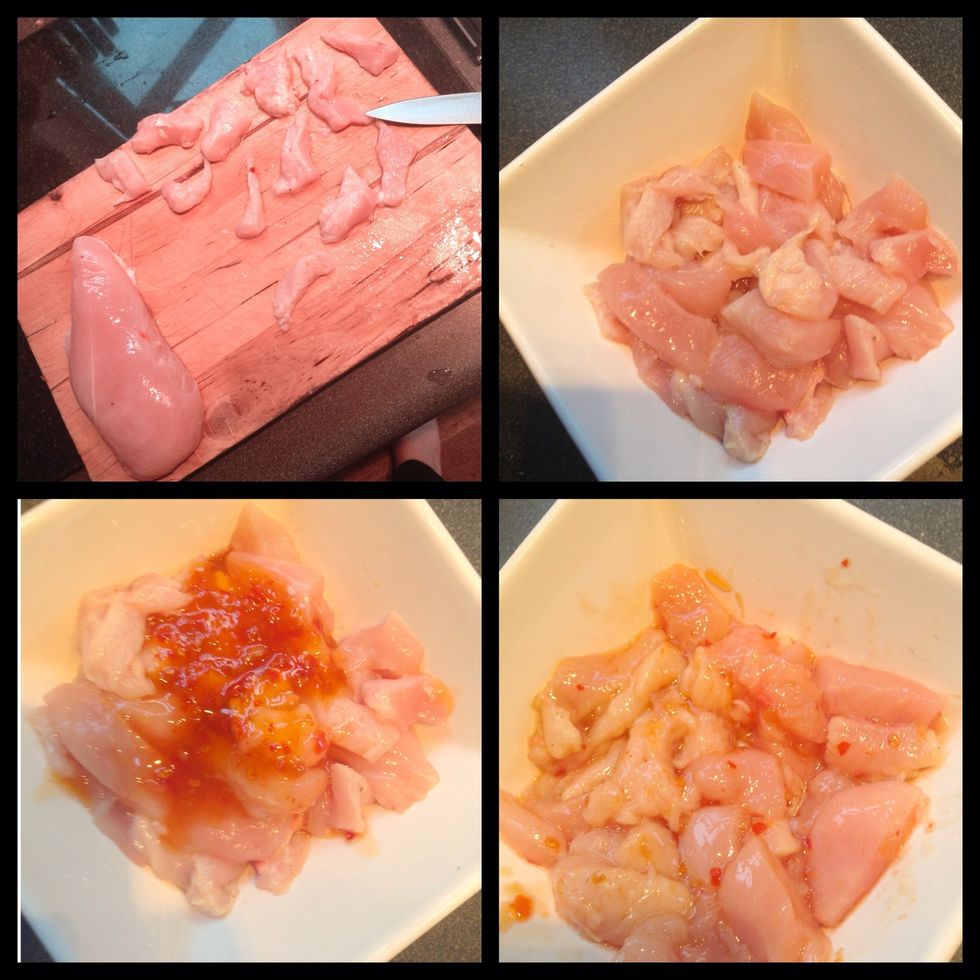 Chop your chicken breasts and smother them with sweet chilli sauce :)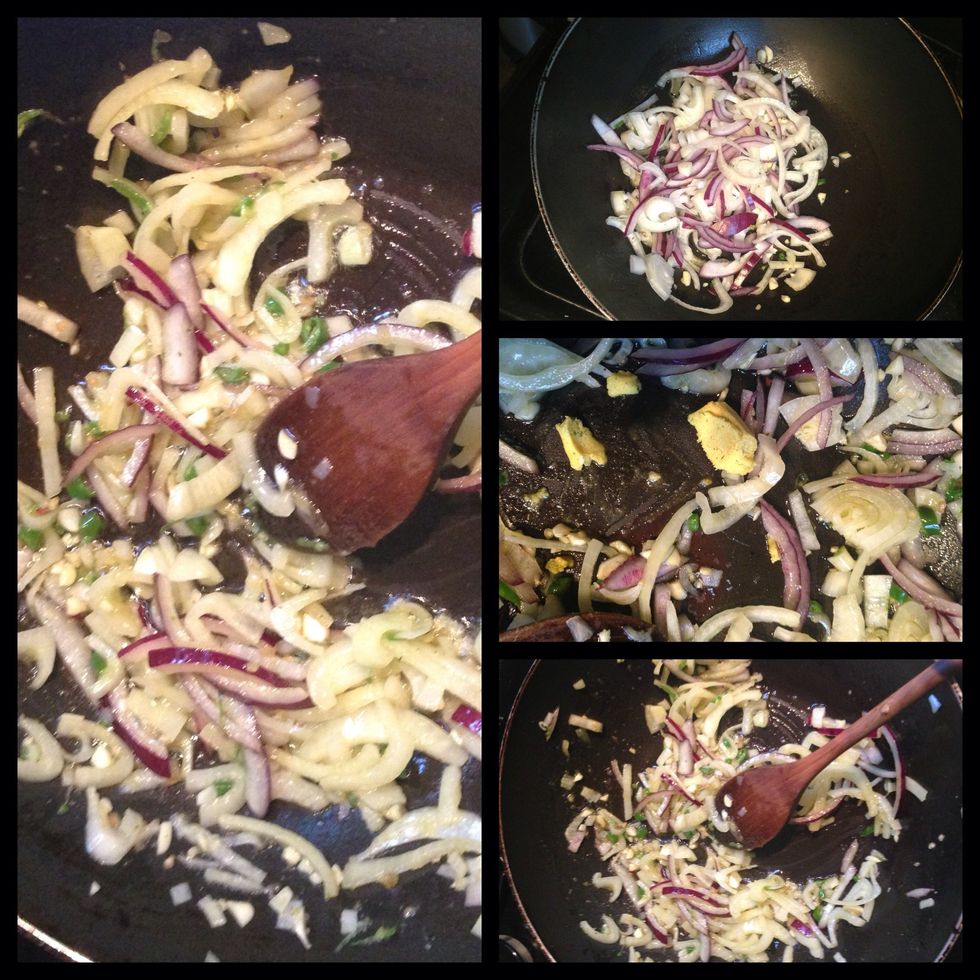 Fry your onion, garlic, chilli mixture until the onions are soft and bronzed. I also added a chicken stock cube and crumbled it, this step is optional.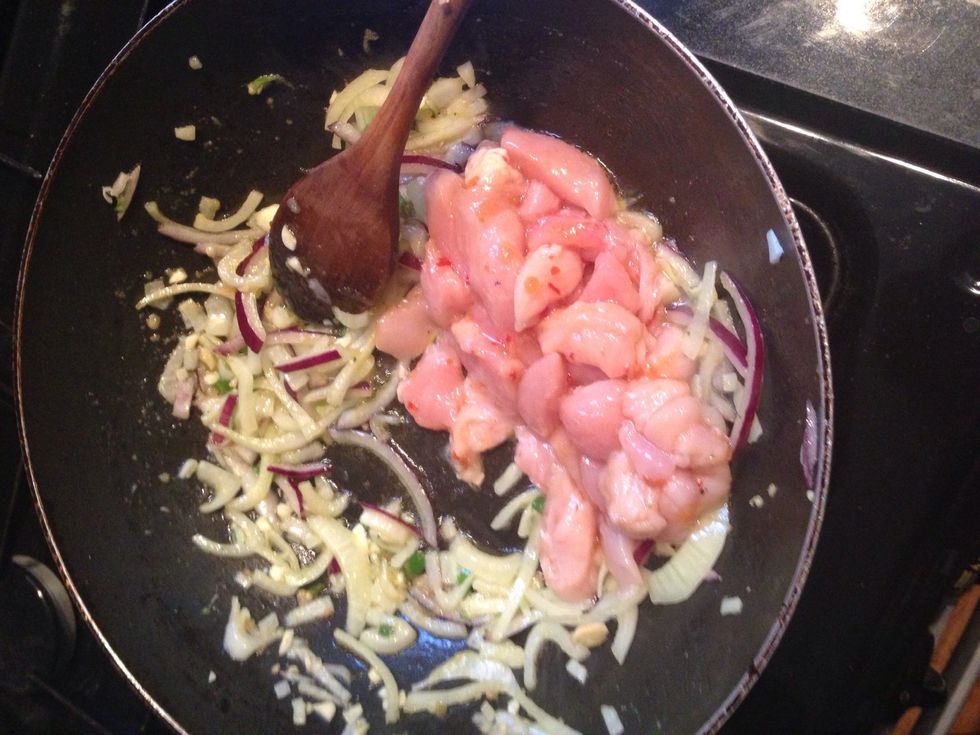 Add chicken and fry until cooked throughout and golden.
Add carrots and peppers when chicken is almost ready.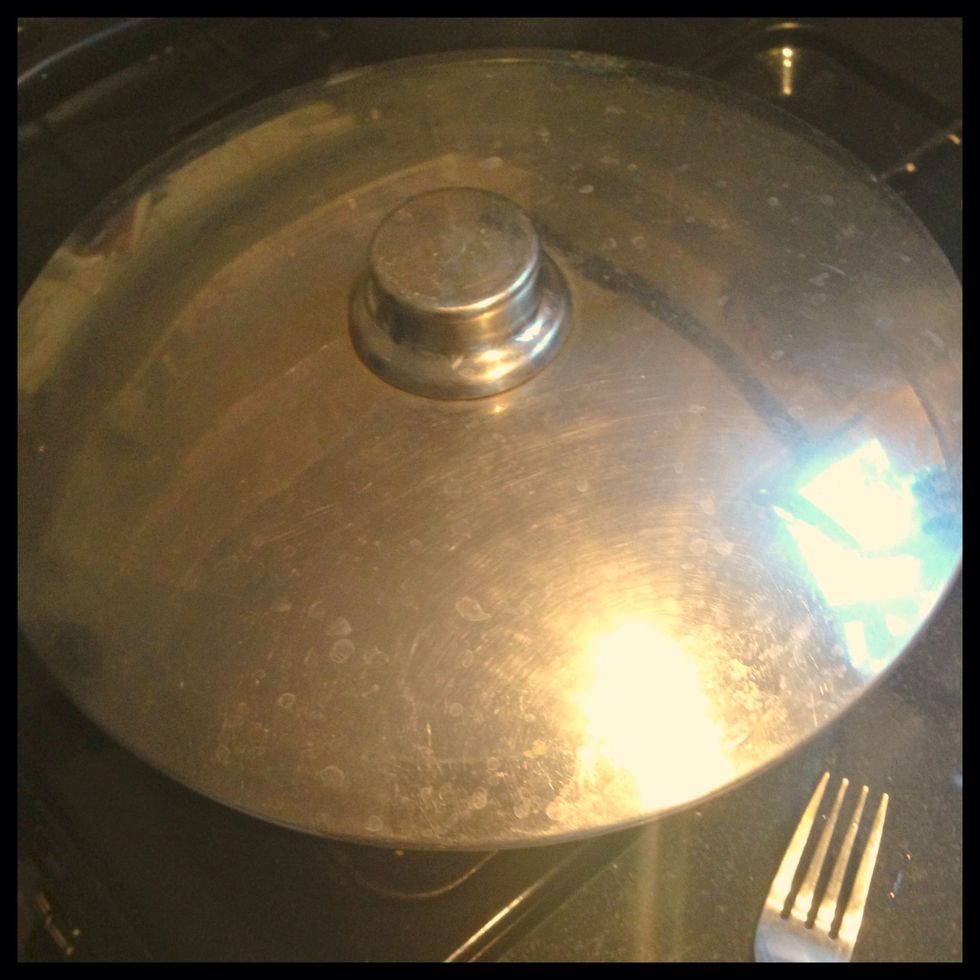 Put a lid on the stir fry for about 2 mins and let it cook.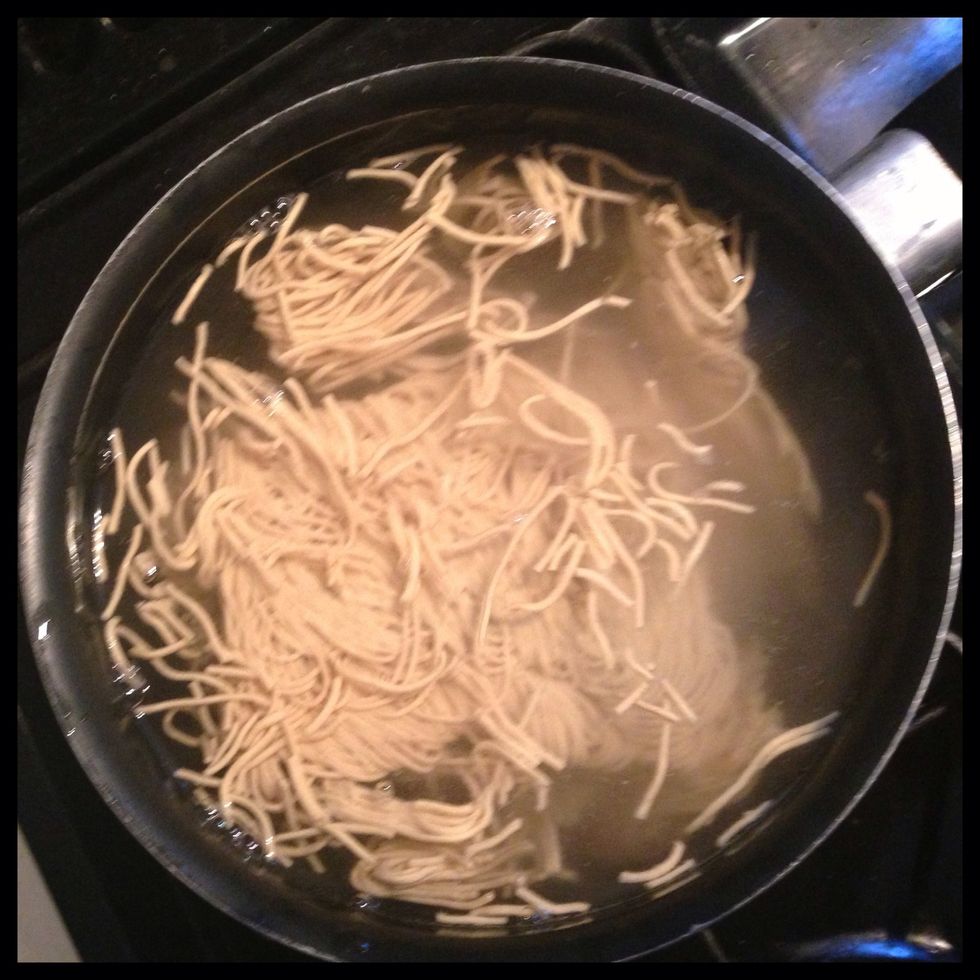 Cook some noodles.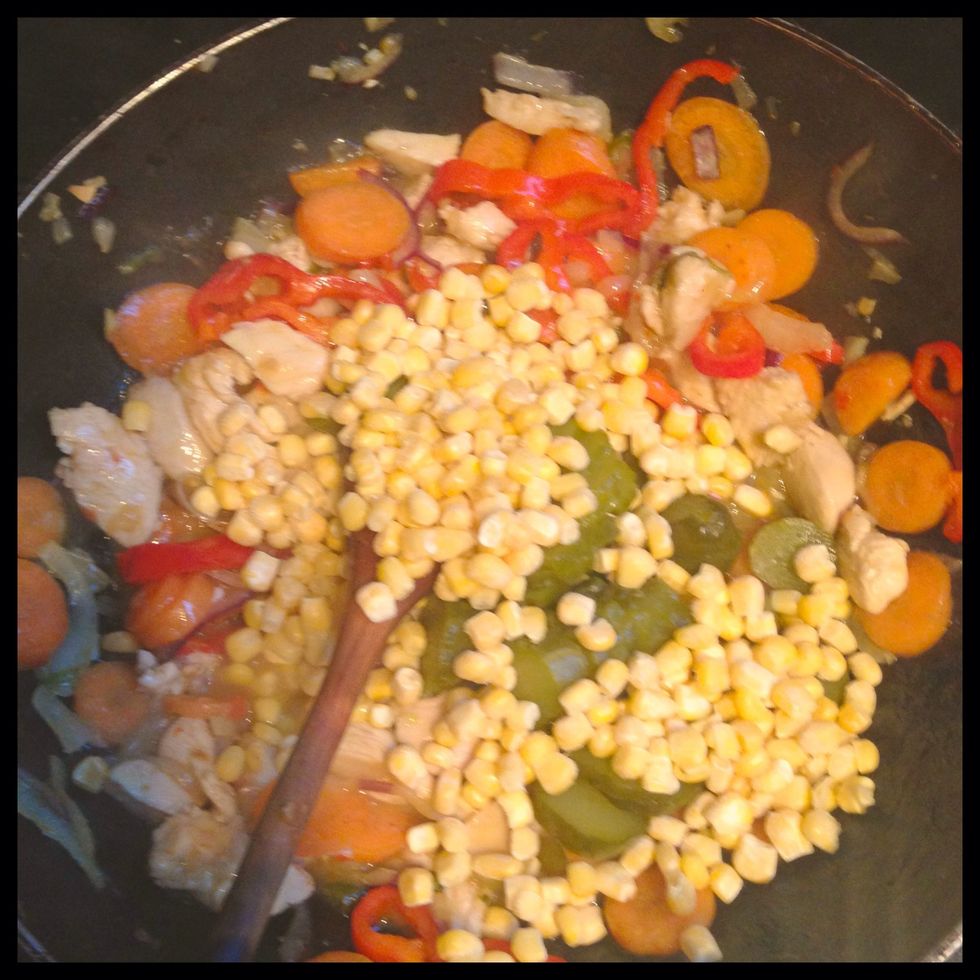 Mix in the sweetcorn and pickles.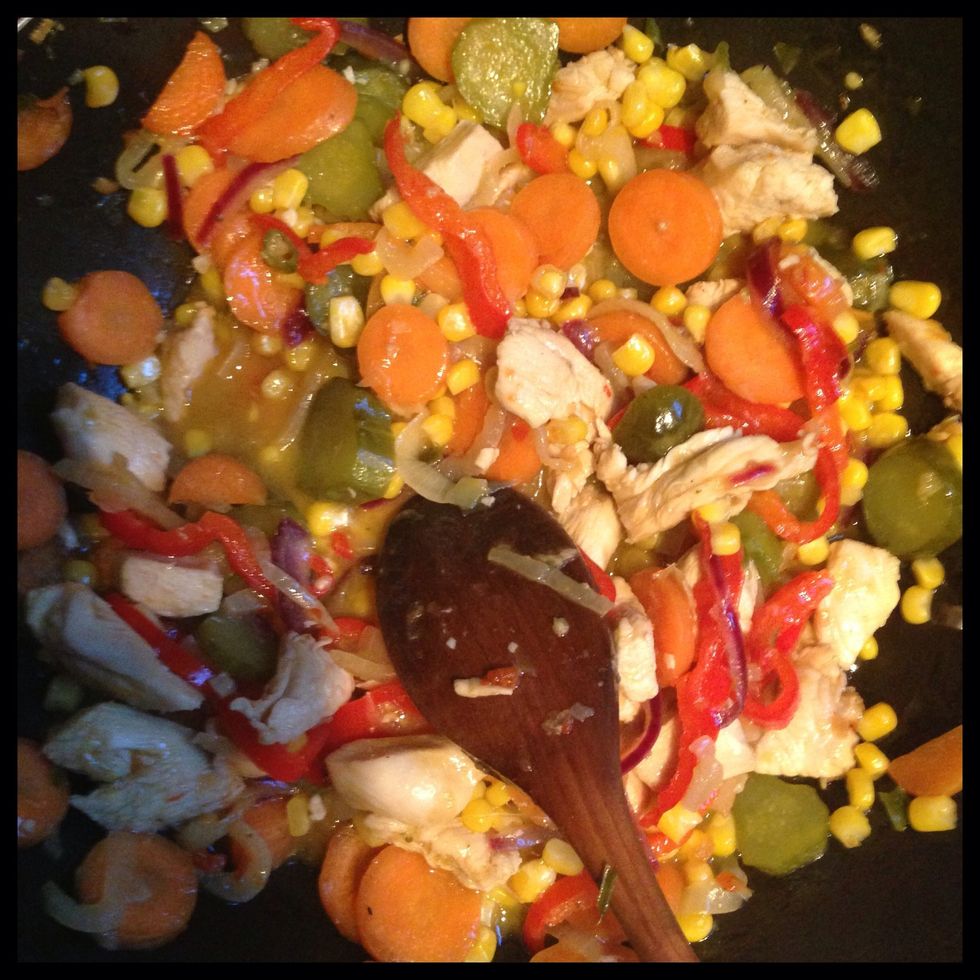 Cook for a while longer and... Done! :)
Yummy 😋
1/2 Red onion
1/2 White onion
3.0 Gloves of garlic
3.0 Chillies (optional)
2.0 Carrots
1.0 Red pepper
1.0 Chicken stock cube (optional)
2.0 Pickles
Sweetcorn
2.0 Chicken breasts
Sweet chilli sauce
Oil
Noodles