Start by preparing your ingredients. (See on the next few slides)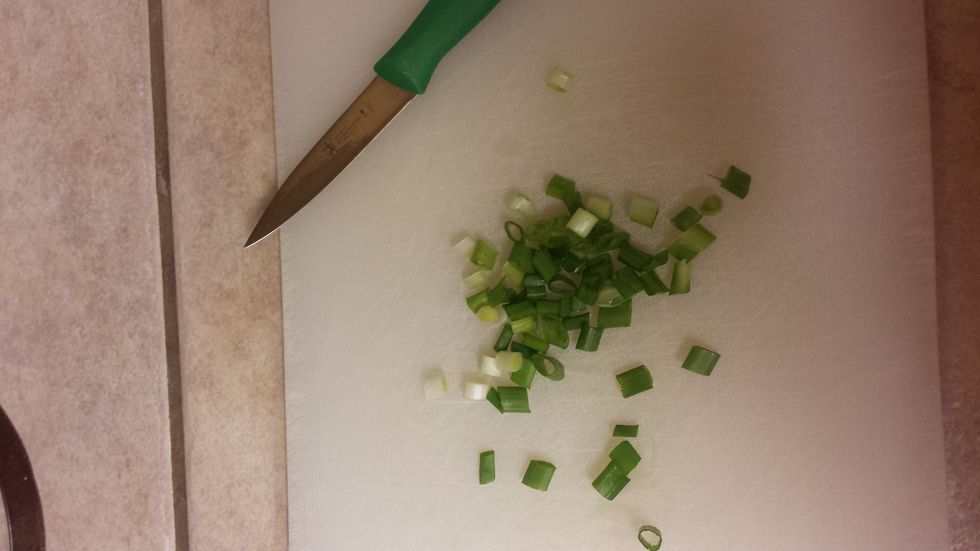 Slice your green onions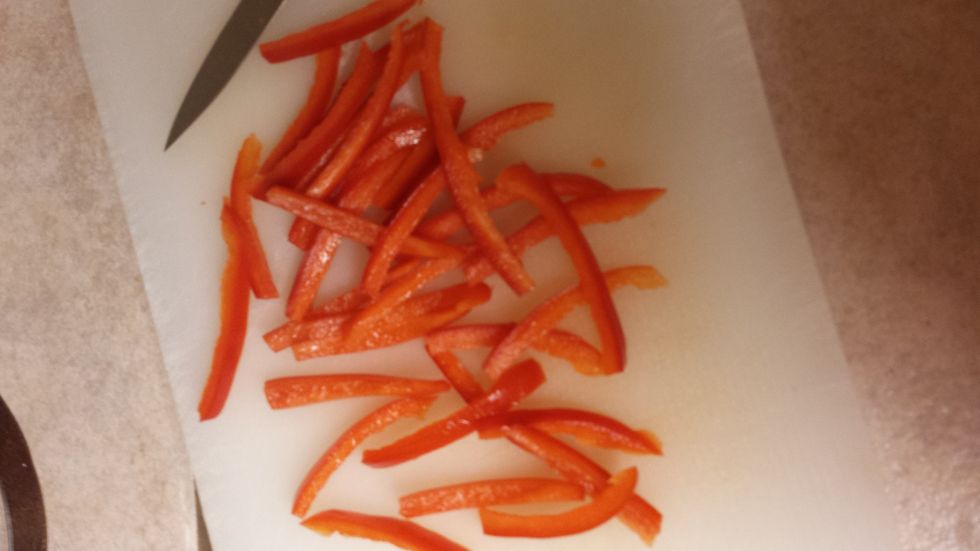 Seed and slice your red bell pepper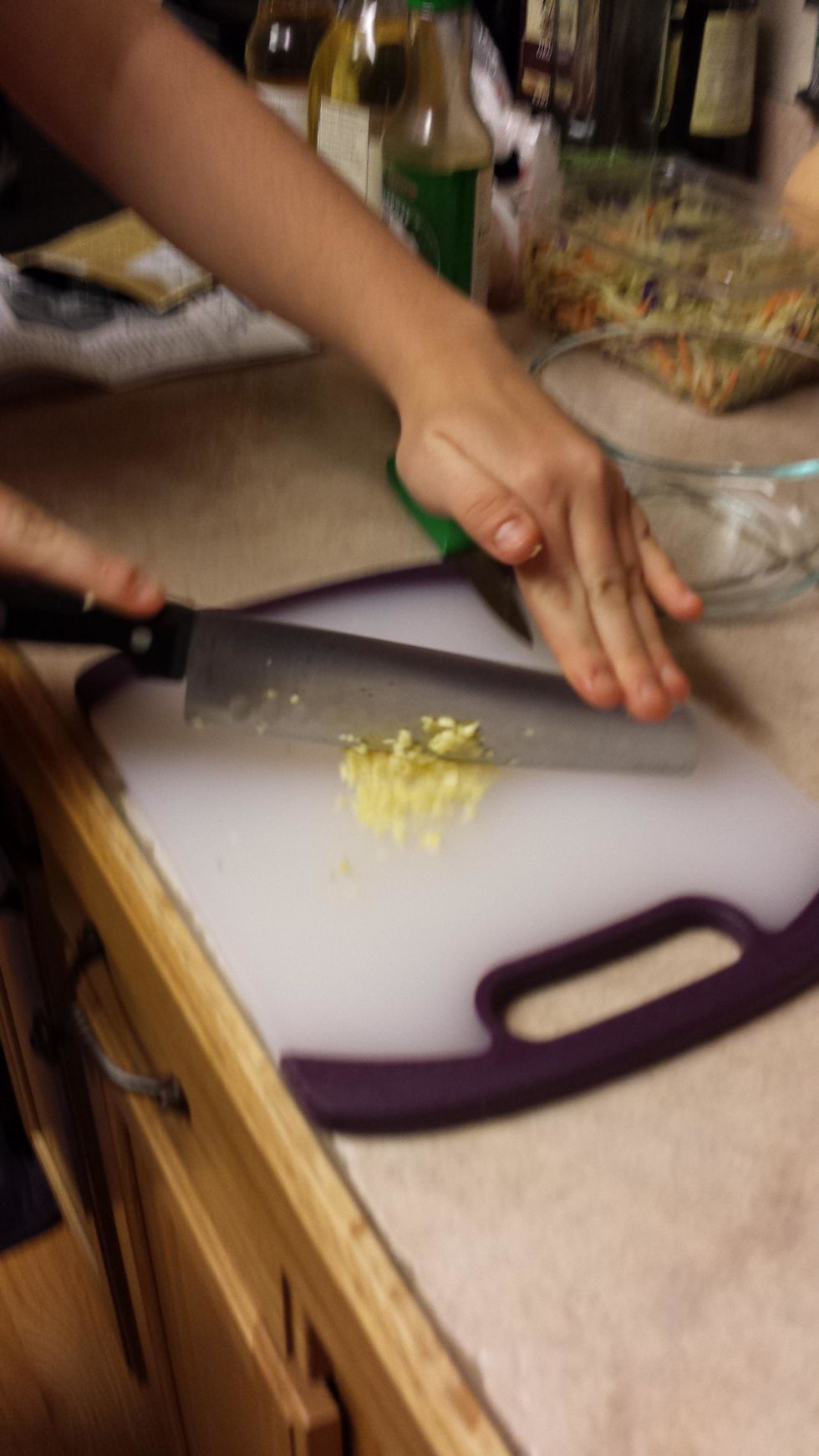 Mince your garlic cloves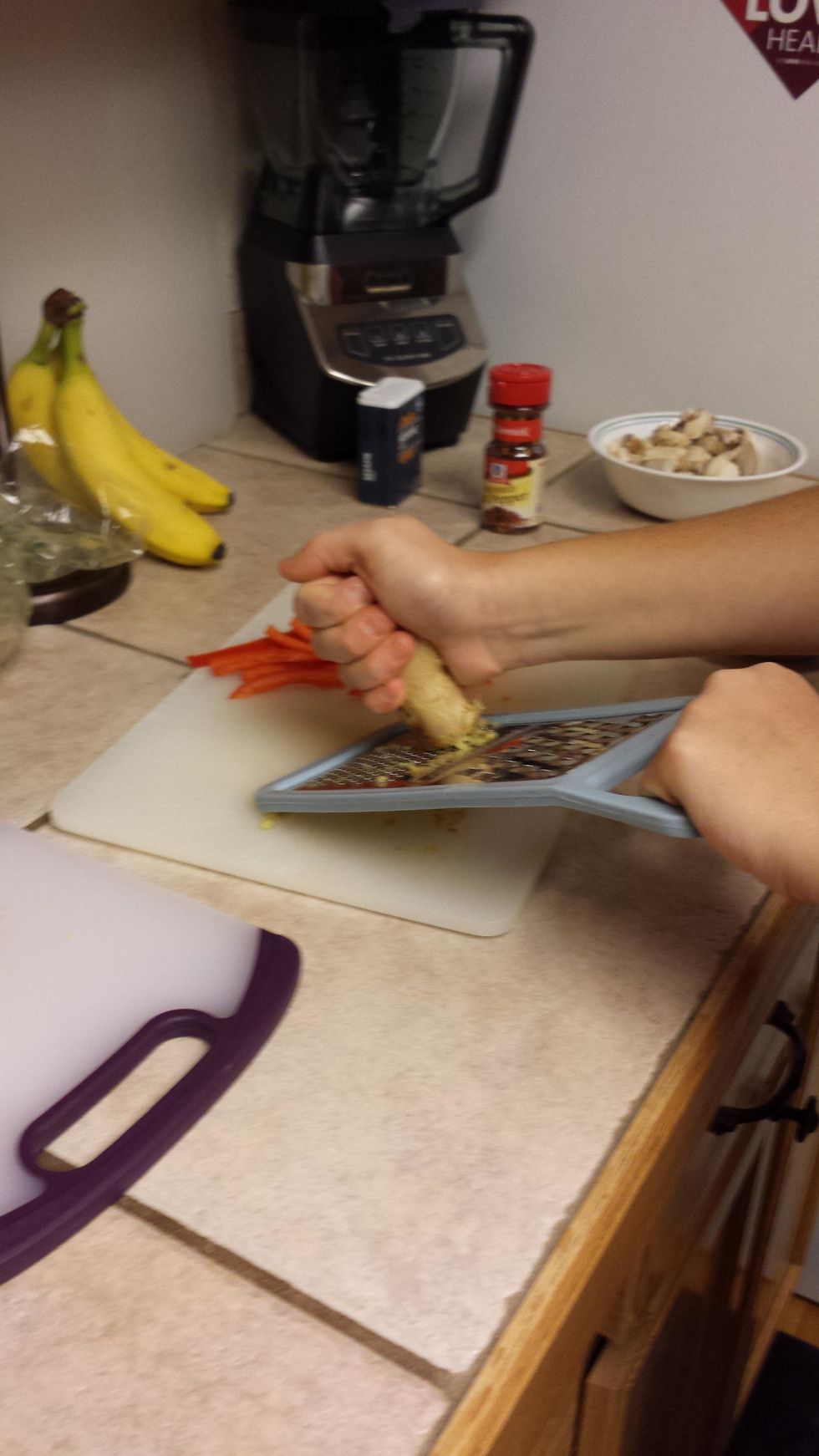 Grate your ginger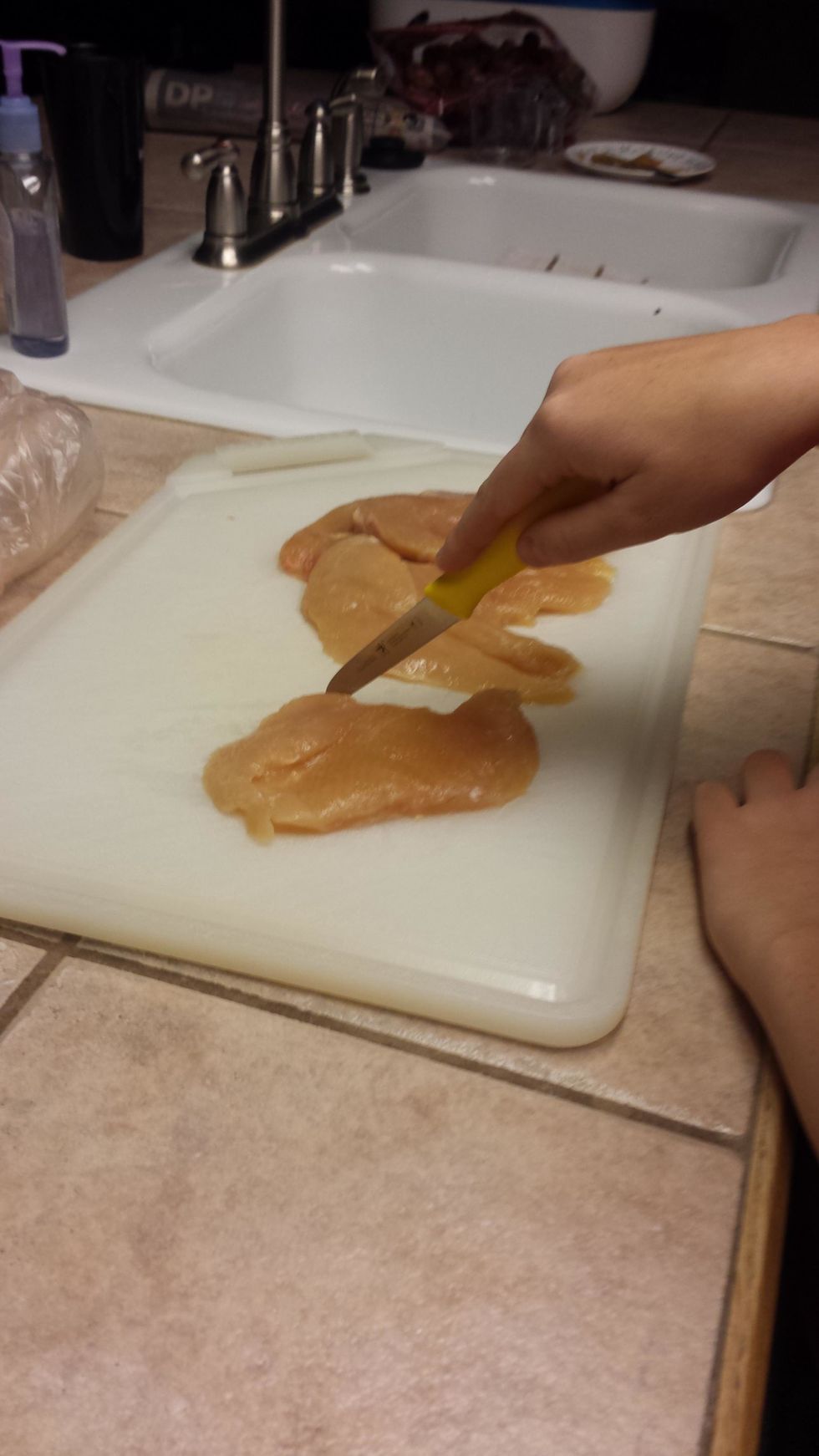 Cut off the bad parts of your chicken breast.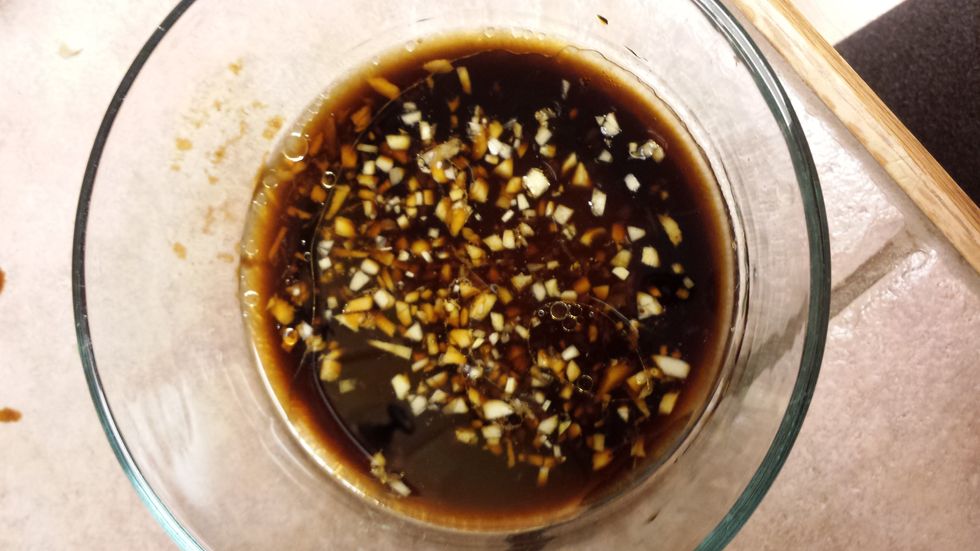 Combine the first 7 ingredients in a bowl and stir with a whisk.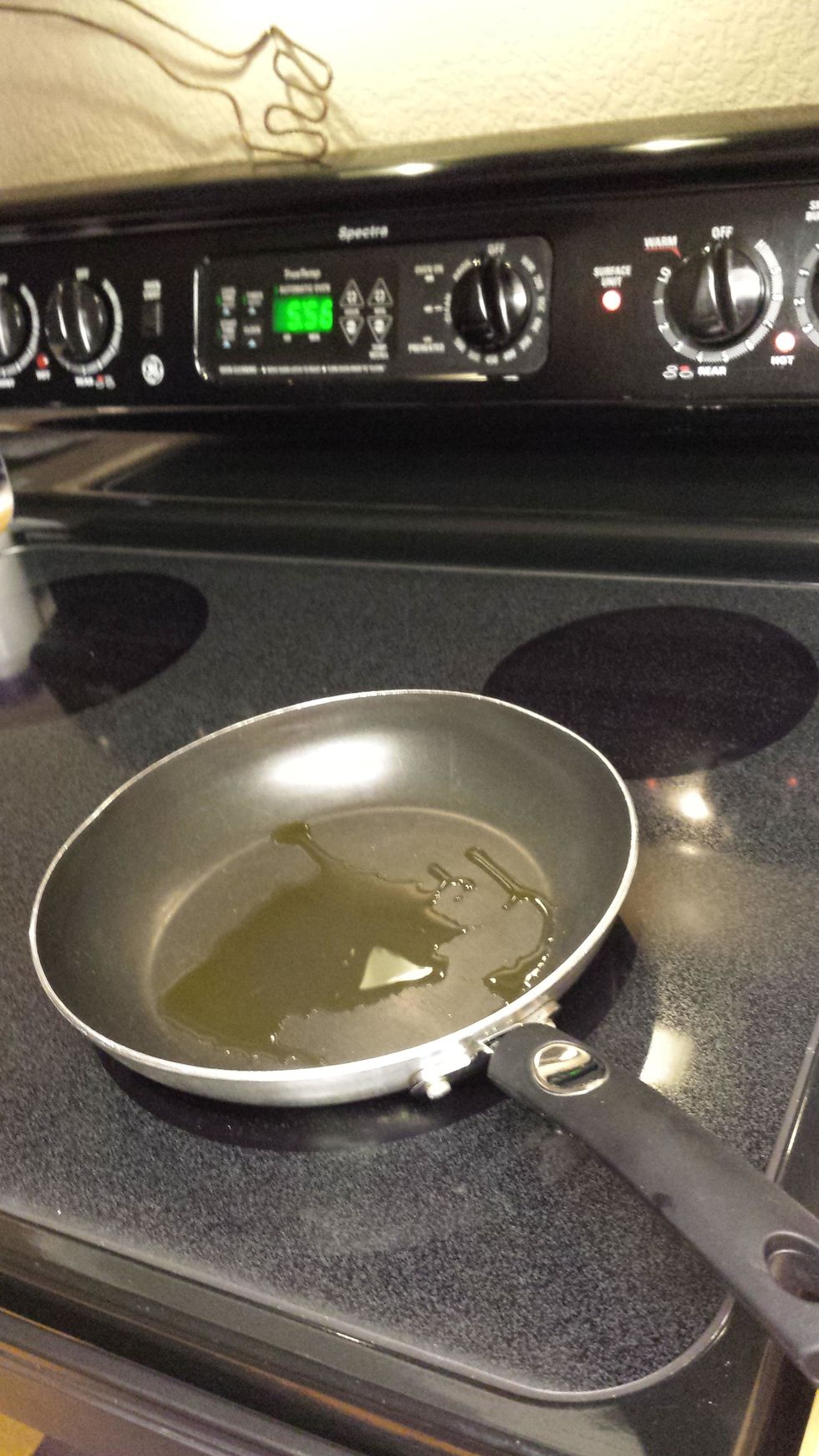 Heat a large skillet over high heat and add the olive oil.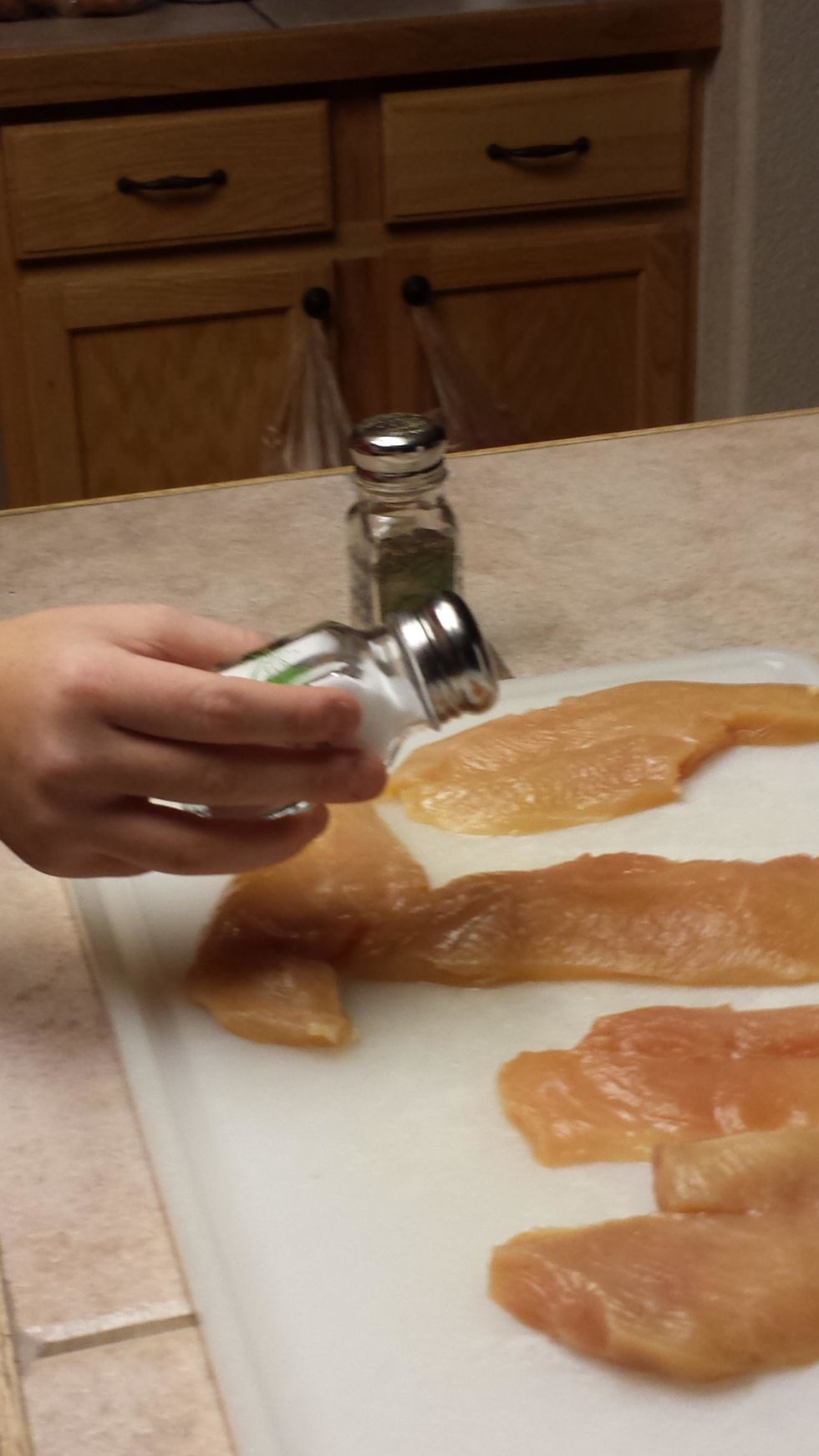 Sprinkle chicken breasts with salt and pepper.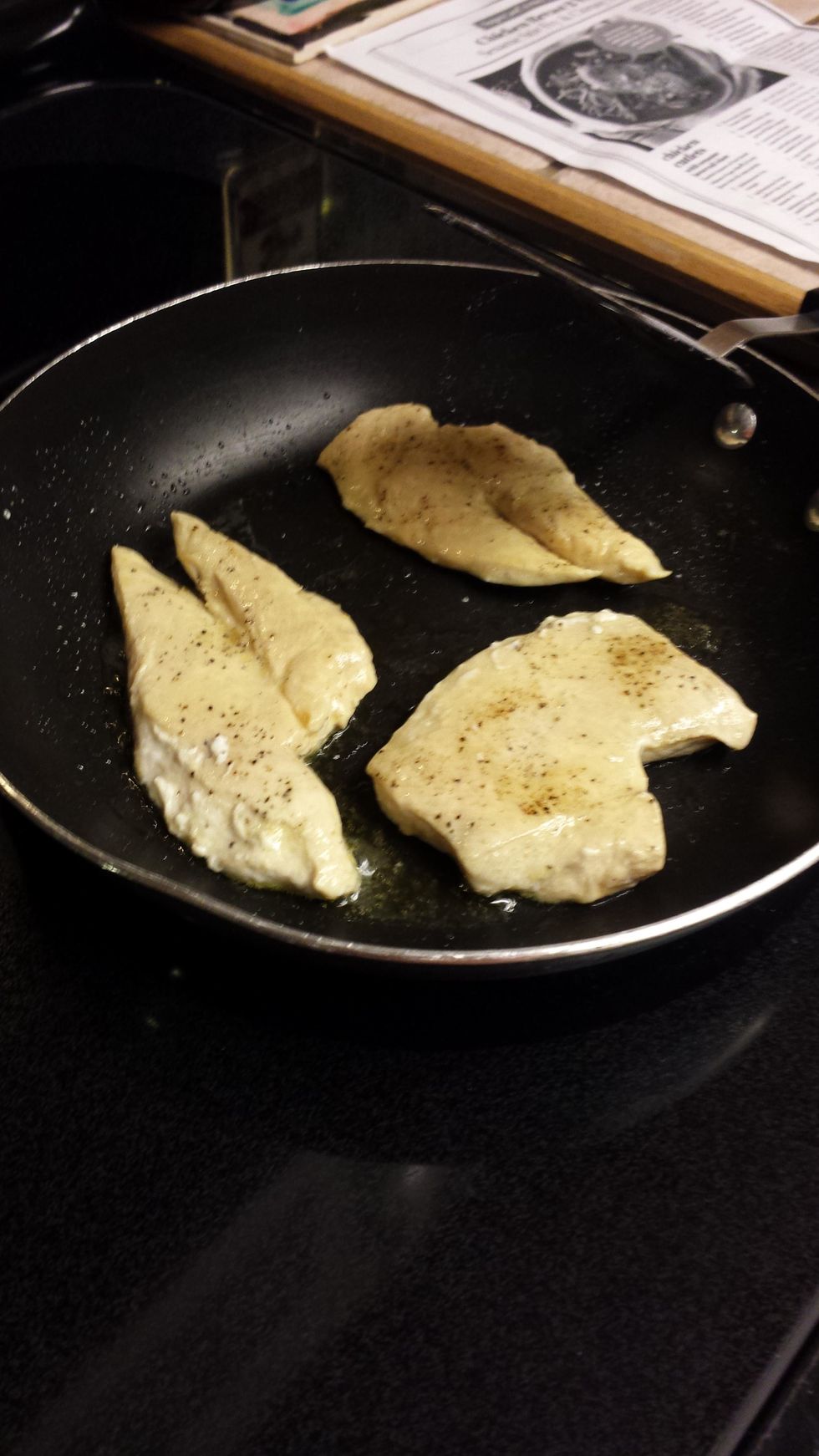 Add chicken to pan and cook fully through.
Add mushrooms and bell peppers to pan. Stir fry for 2 minutes.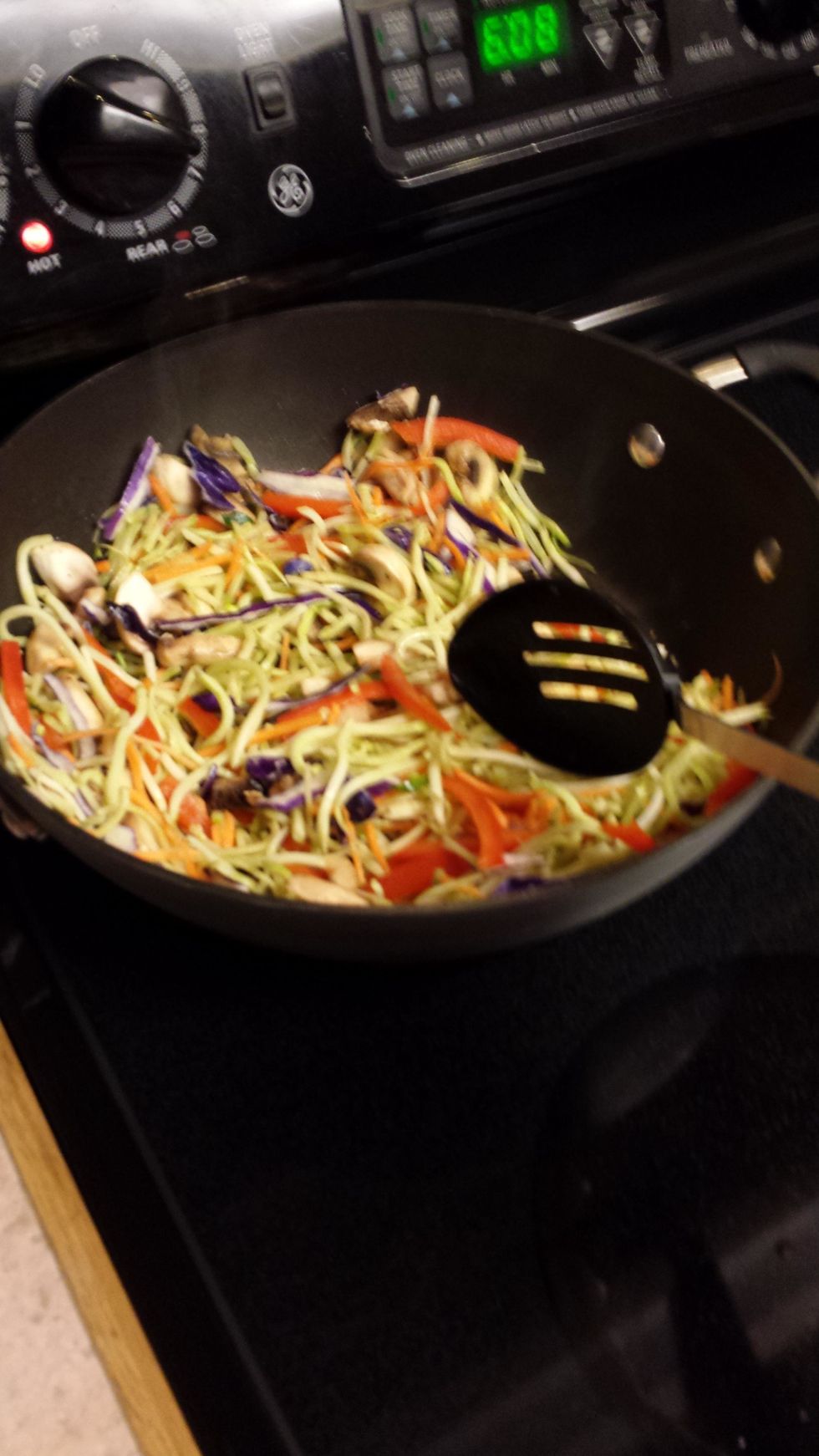 Add carrots and slaw to pan. Stir fry for 90 seconds.
Add soy sauce mixture and toss till coated.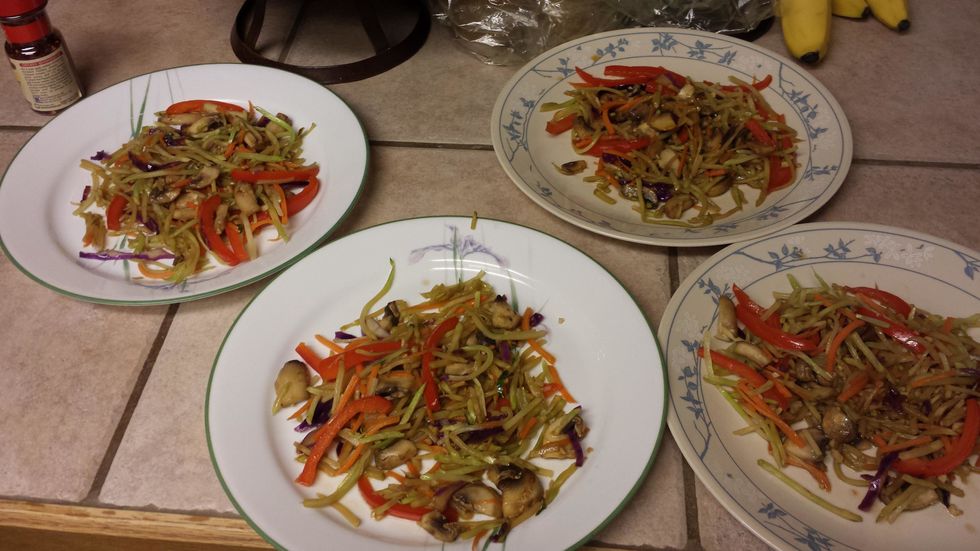 Divide slaw among 4 plates.
Top with a chicken cutlet. Last, sprinkle with the sesame seeds and green onions.
3.0Tbsp rice vinegar
2.0Tbsp soy sauce
2.0Tbsp sesame oil
1.0Tbsp grated peeled fresh ginger
1.0tsp sugar
1/2tsp crushed red pepper
3.0 medium minced garlic cloves
1.0Tbsp olive oil
4.0 4 oz chicken breast cutlets
1/4tsp kosher salt
1/4tsp black pepper
4.0oz sliced mushrooms
1.0 seeded & sliced red bell pepper
1.0c matchstick-cut carrots
1.0 12 oz bag broccoli slaw mix
2.0tsp sesame seeds
2.0 sliced green onions