A german main course meal made of deep fried boneless chicken. A dish simpler yet delicious!
8
Difficulty: Easy Total time: 20 mins Total ingredients: 7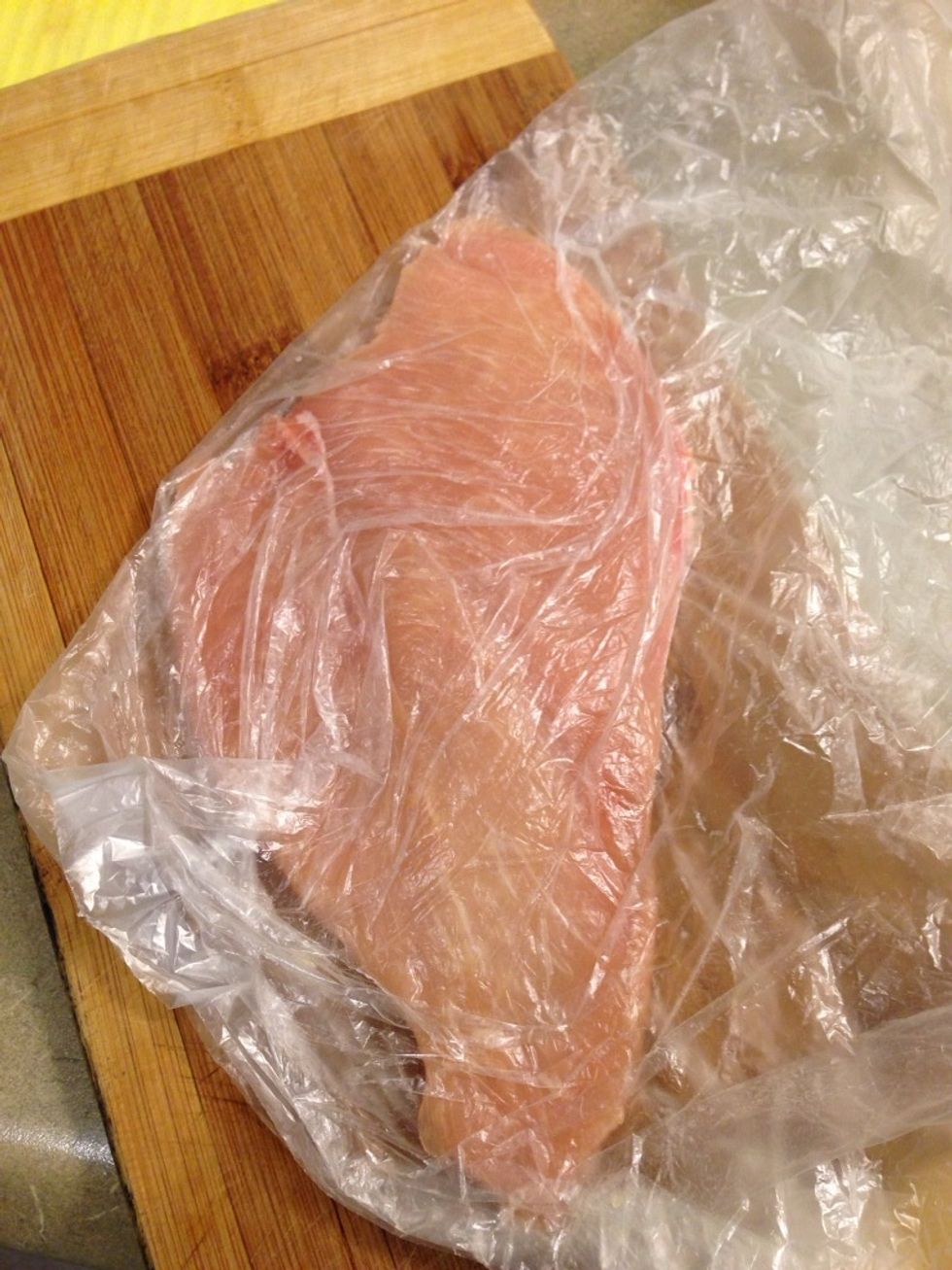 Slice off around 1 inch cutlets from Chicken breasts with a sharp knife. Wrap them in plastic one by one.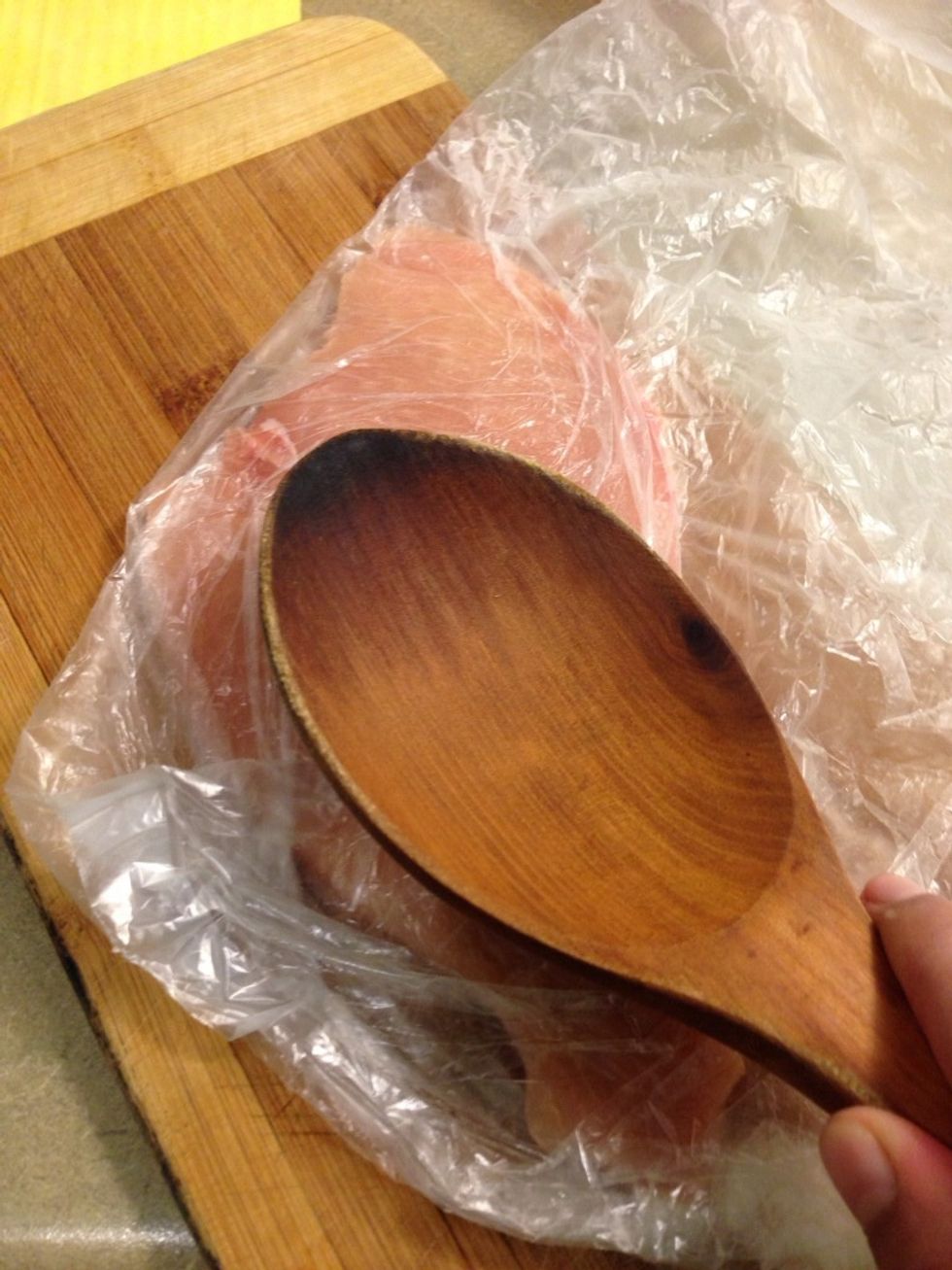 Now flatten the chicken cutlet to 1/4 inch thickness with kitchen hammer. I used wooden spoon instead.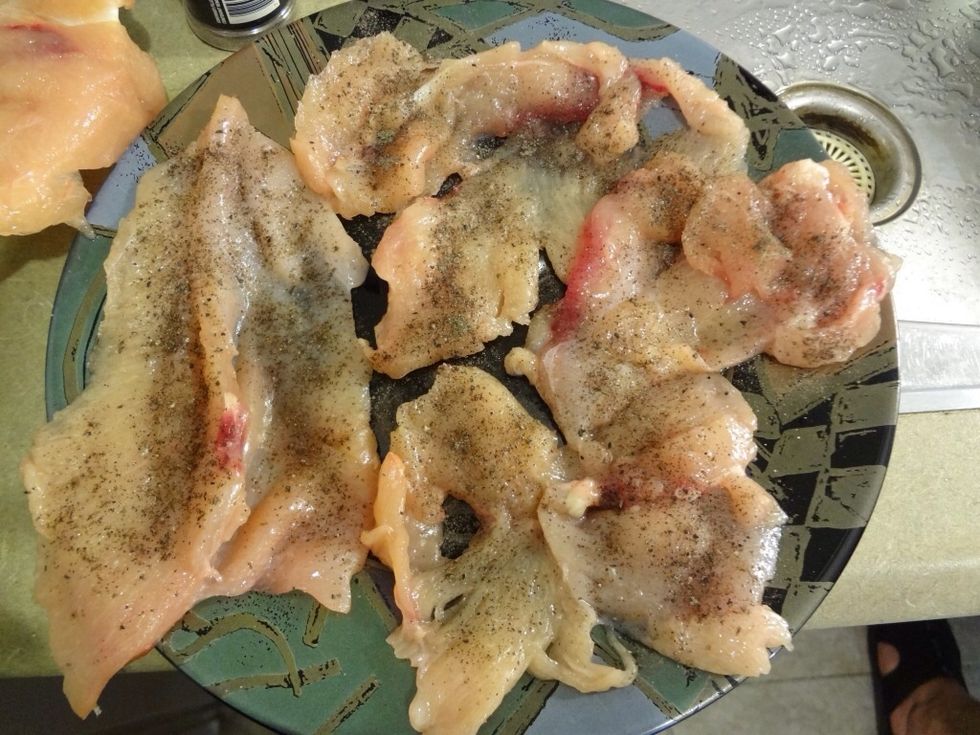 When all the slices are flattened, spread them on a plate and season with salt and pepper.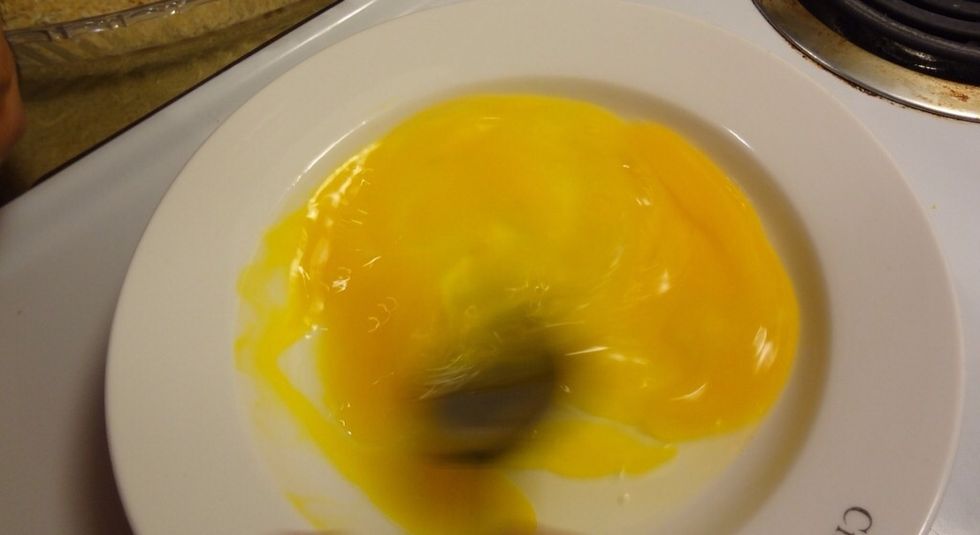 In a wide shallow bowl, beat two eggs.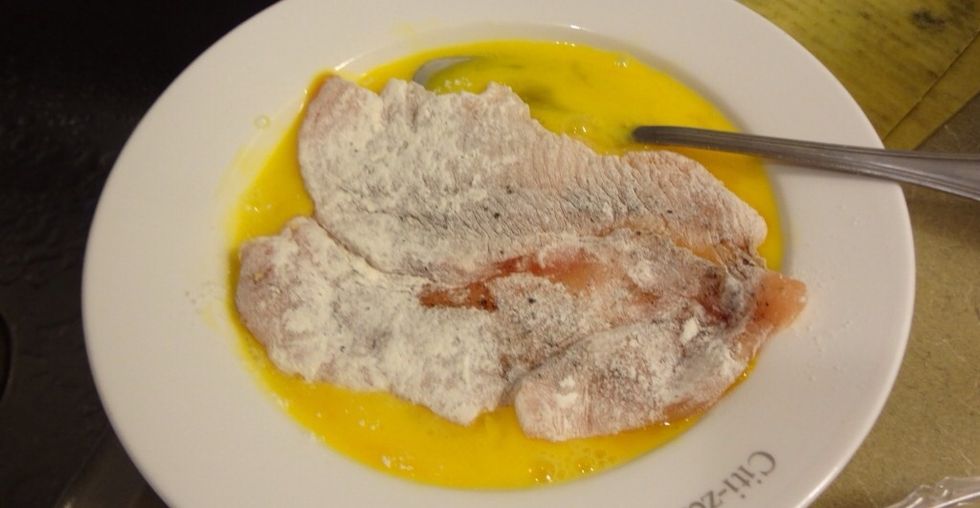 In a separate bowl, take all-purpose flour. Coat the cutlet first in flour (picture missing). Then dip in eggs.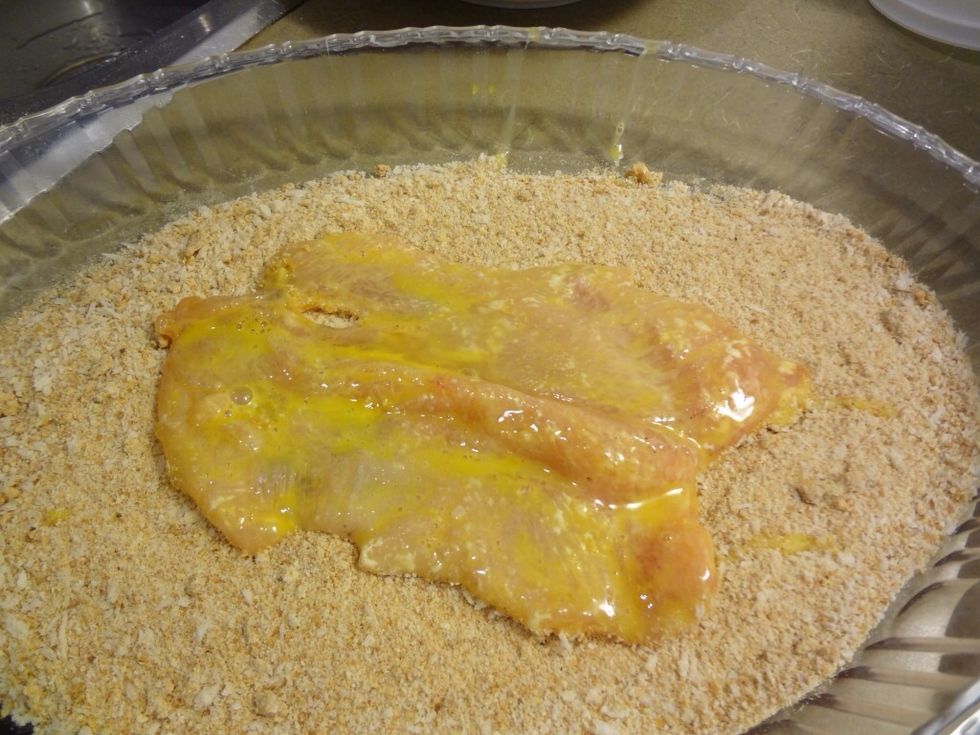 Now spread them over breadcrumbs. You can buy breadcrumbs from market or make them at home. Press in breadcrumbs gently and pat off excess.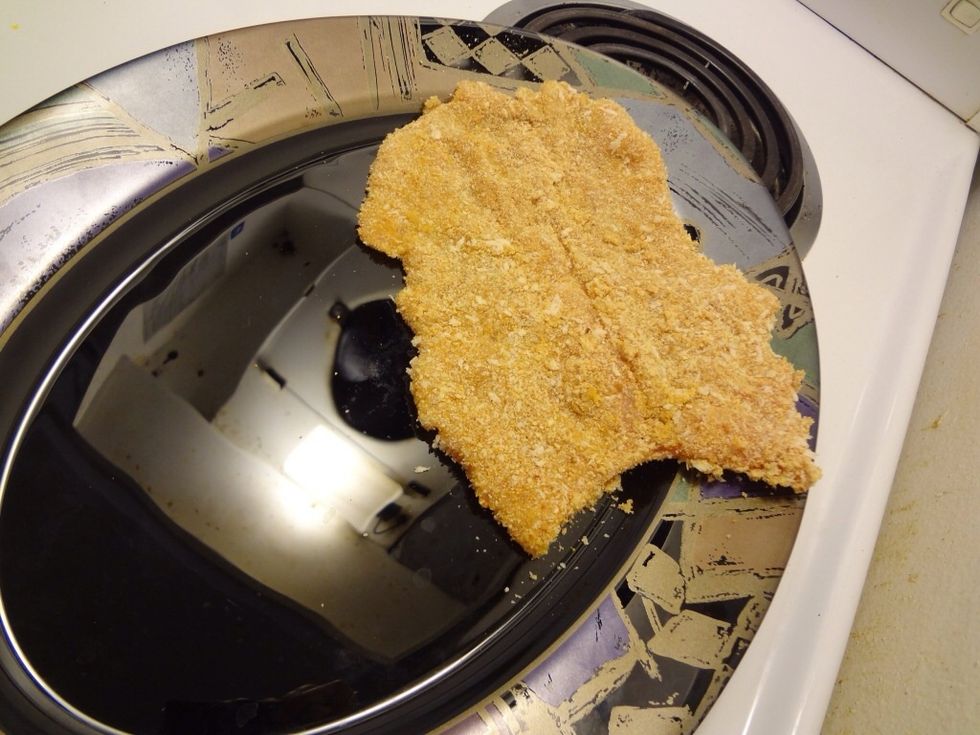 Let them sit over a platter while you do others.
Now in a pan, heat oil and put chicken cutlets in it. Cook two chicken cutlets at a time with 5 mins each side. You'll know they are done when they turn golden brown.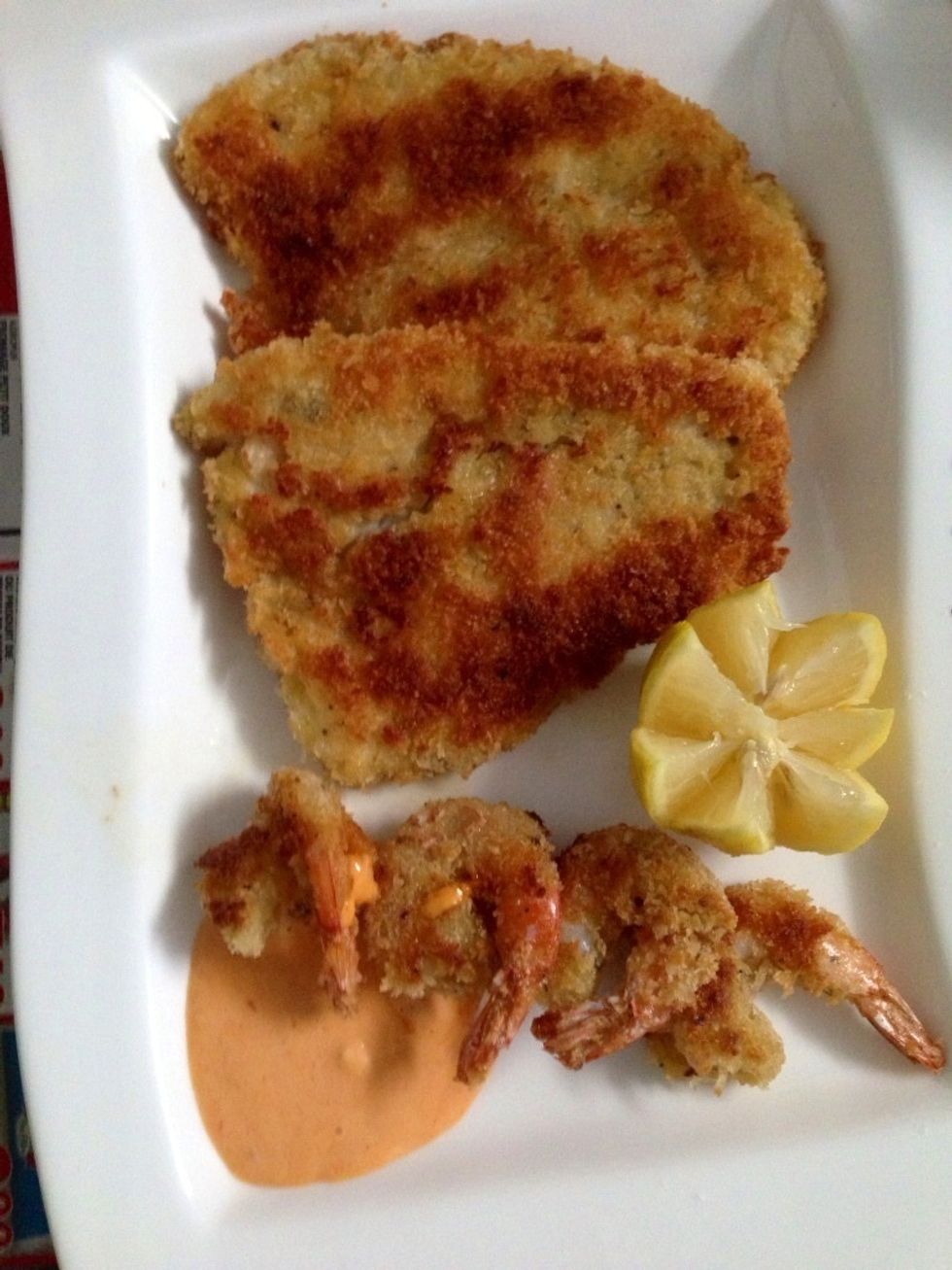 Here, serve them hot with lemon and mayo-chilli sauce. You can do the same with shrimps.
2.0 Chicken breasts
2.0 Egg
1.0c Breadcrumbs
1/2c Oil
1.0pch Salt
1.0pch Pepper
2.0c All-purpose flour