Seasonings to create curry
Ground 4 chicken breast in food processor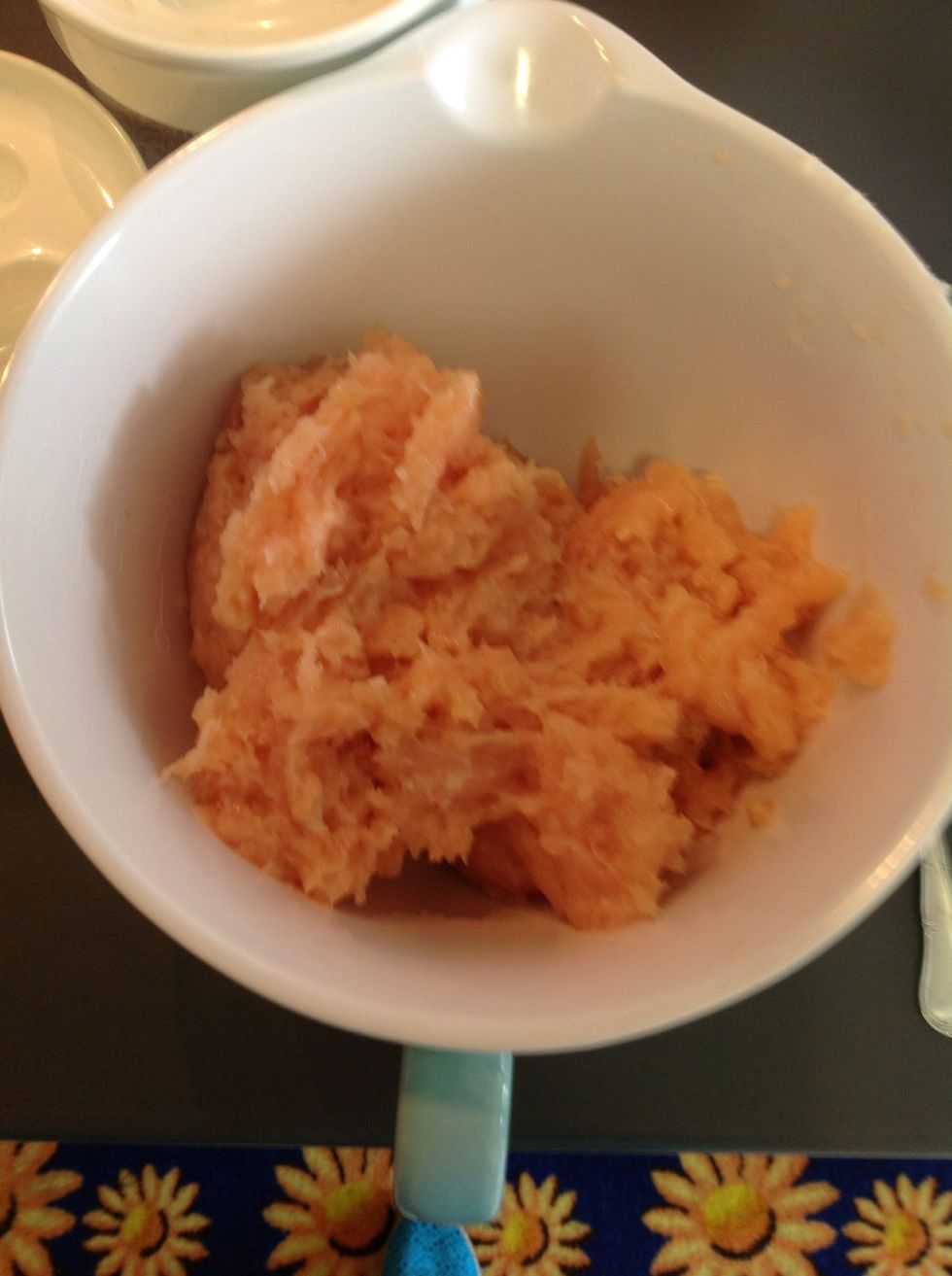 Chicken grounded consistency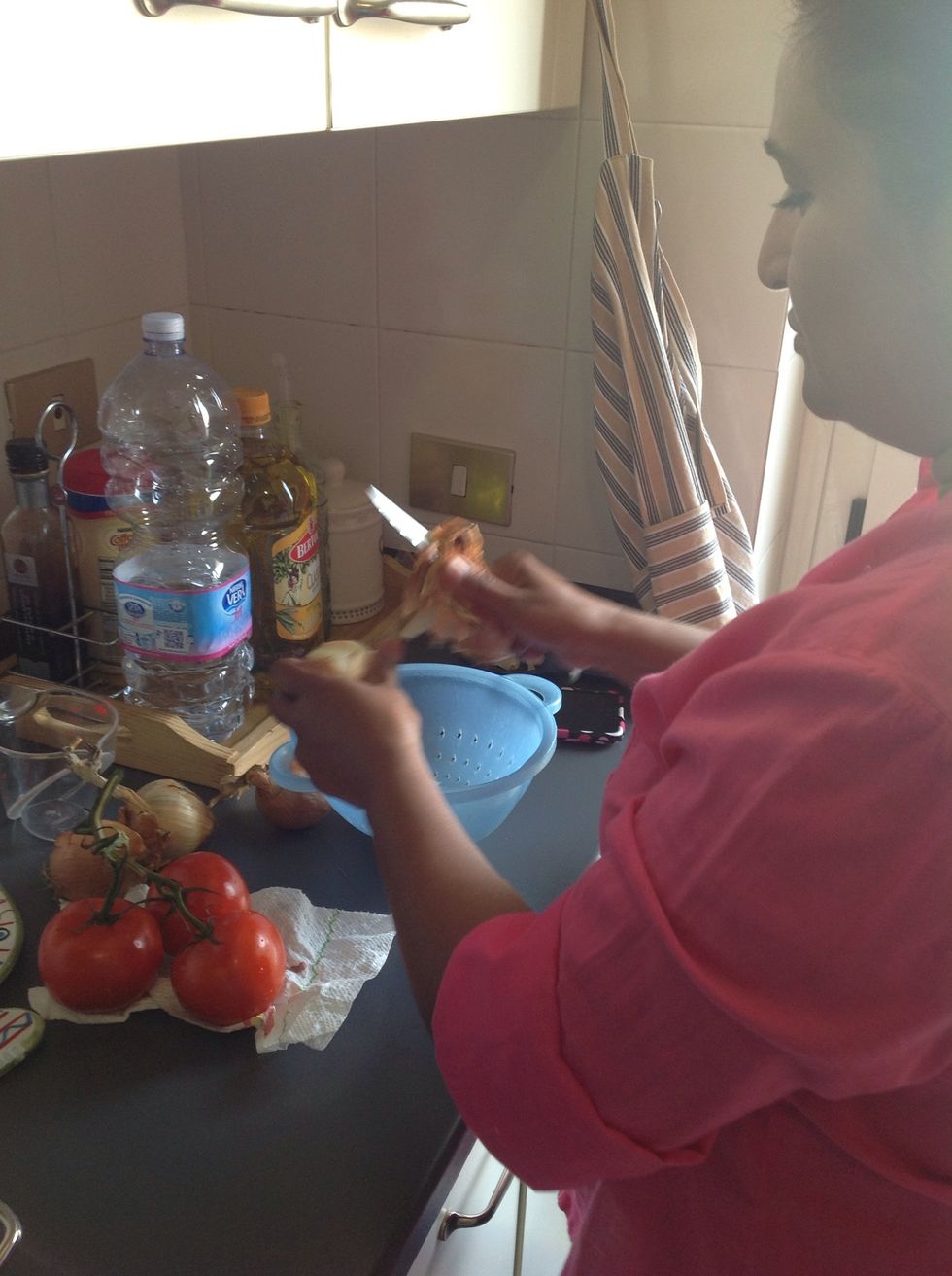 Slice 1 onion (yellow)
Put in large pan with olive oil
Add the chopped tomatoes and garlic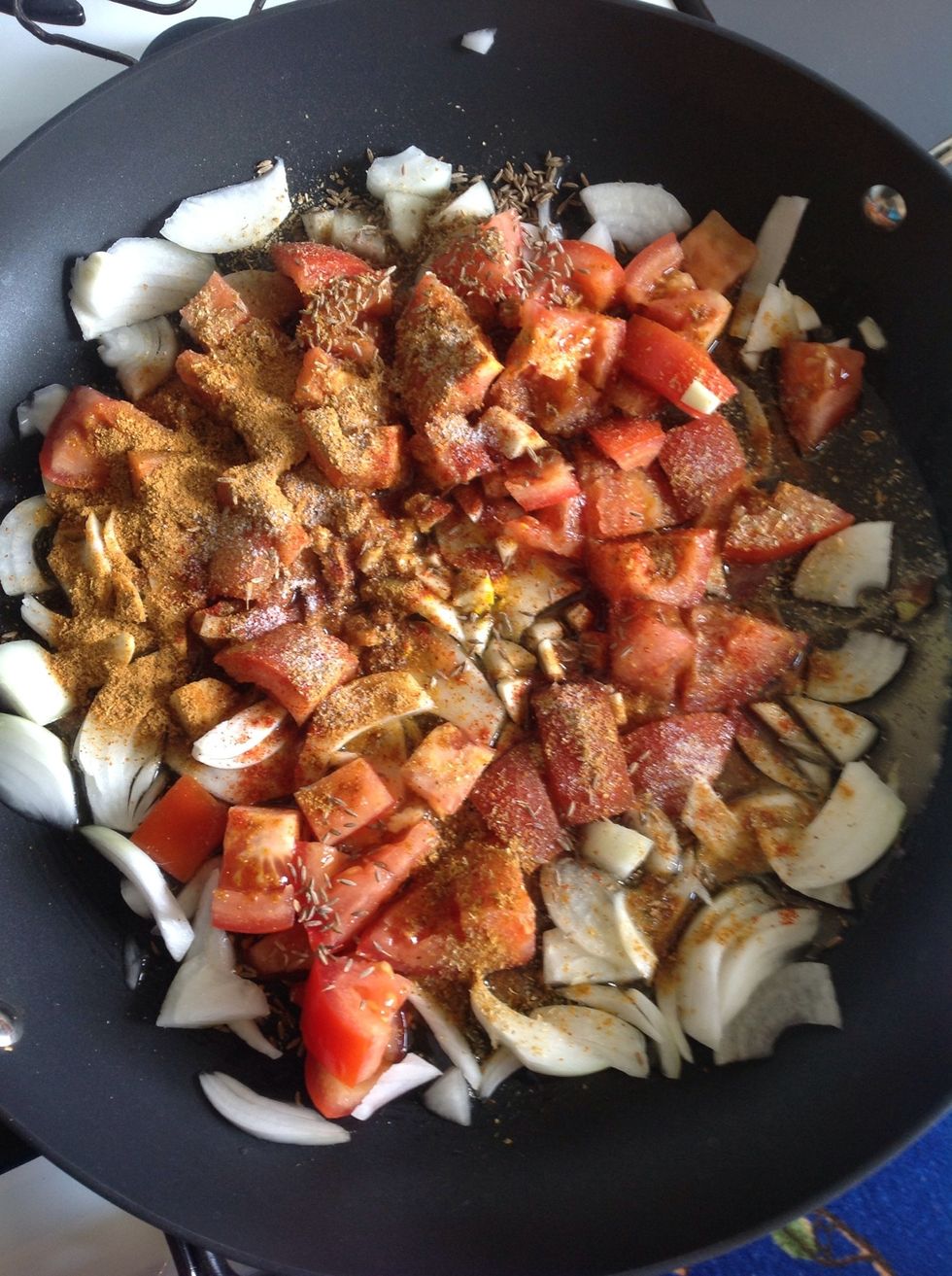 Add 1tsp of the cumin seed, 1 tsp of the coriander powder, 1 heaping spoon of curry powder, a pinch of turmeric, 1/2 tsp (or less) of cayenne pepper, and 1/2 tsp of salt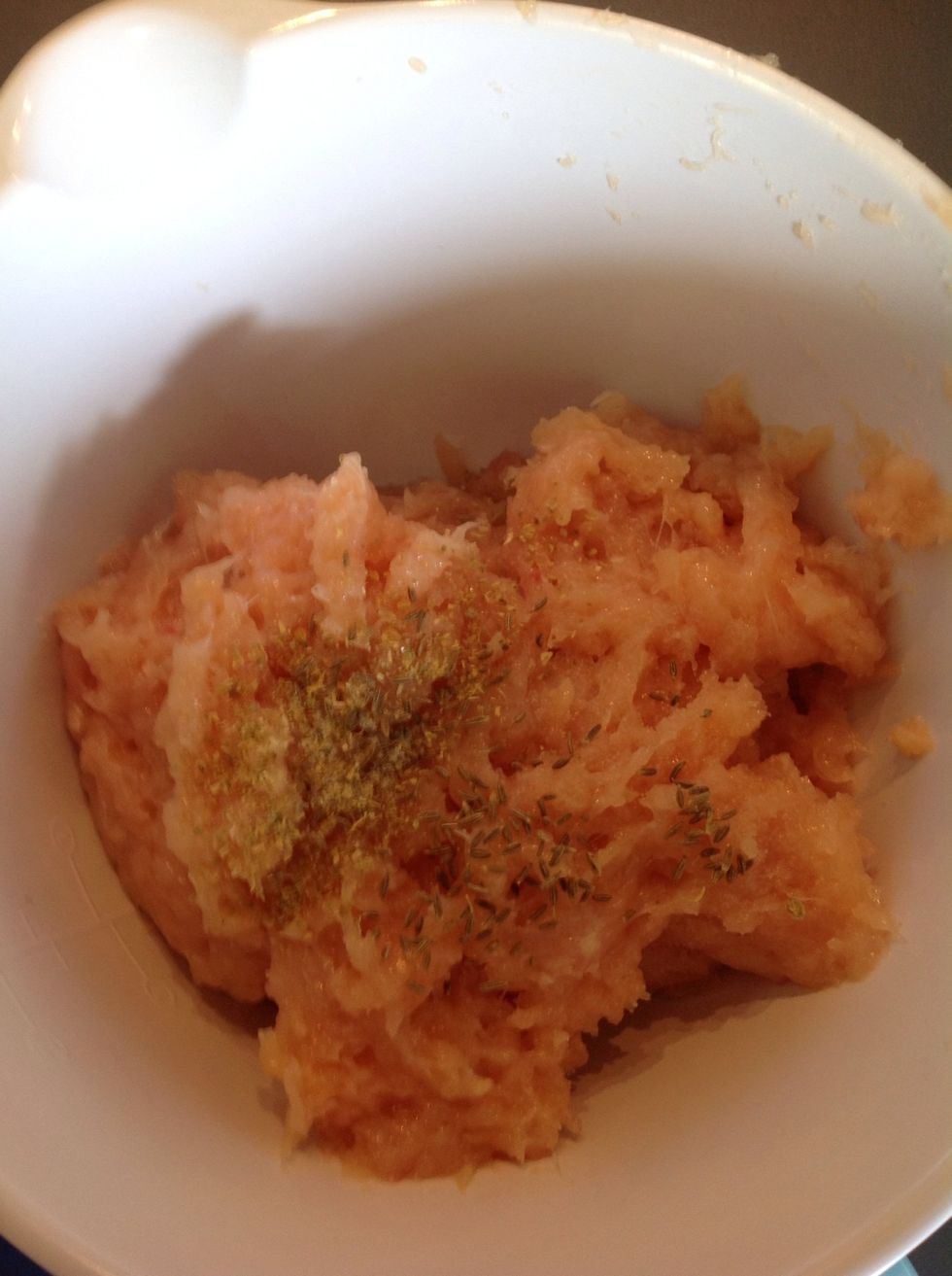 Add 1/4 tsp of cumin seed, 1/4 tsp of coriander powder, and 1/4 tsp of salt
Mix in seasoning with hands. Roll sausages around a chopstick (olive oil on hands).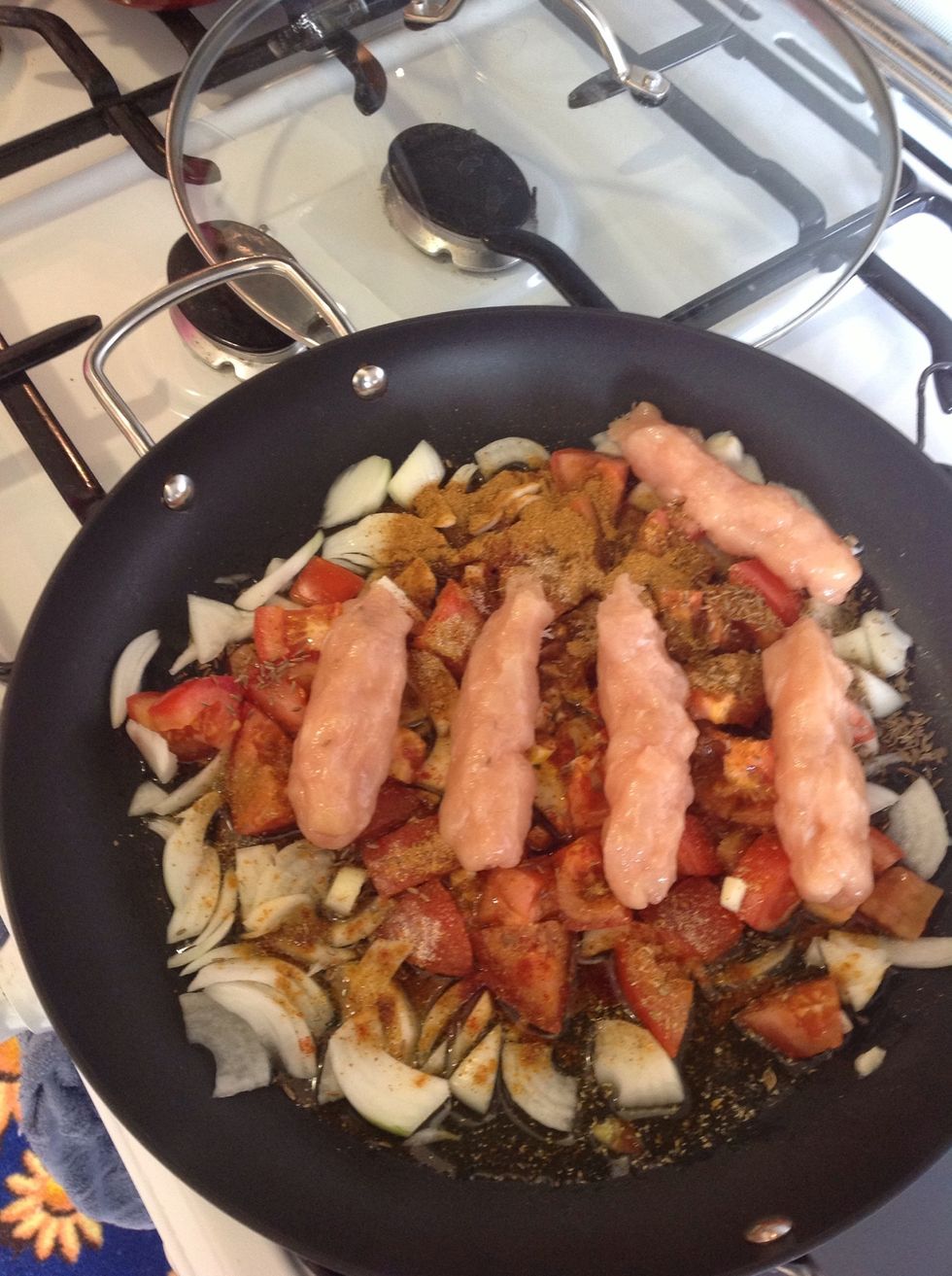 Place on top of vegetables and spices. Slowly cook with lid for about 20 minutes.
Stir chicken and seasonings. When chicken is fully cooked add a can of tomato sauce.
Cook to heated. Ready to serve.
Interested in more cooking classes? Explore our offerings at B+C Classes!
4.0 Chicken breast
1.0 Large onion
2.0 Large tomatoes
3.0 Cloves of garlic
1/4c Olive oil
1/4tsp Cumin seed
1/4tsp Coriander powder
1.0tsp Curry powder (heaping)
1.0pch Turmeric
1/2tsp Cayenne pepper (or less-spicy)
3/4tsp Salt
1.0 Can of tomato sauce