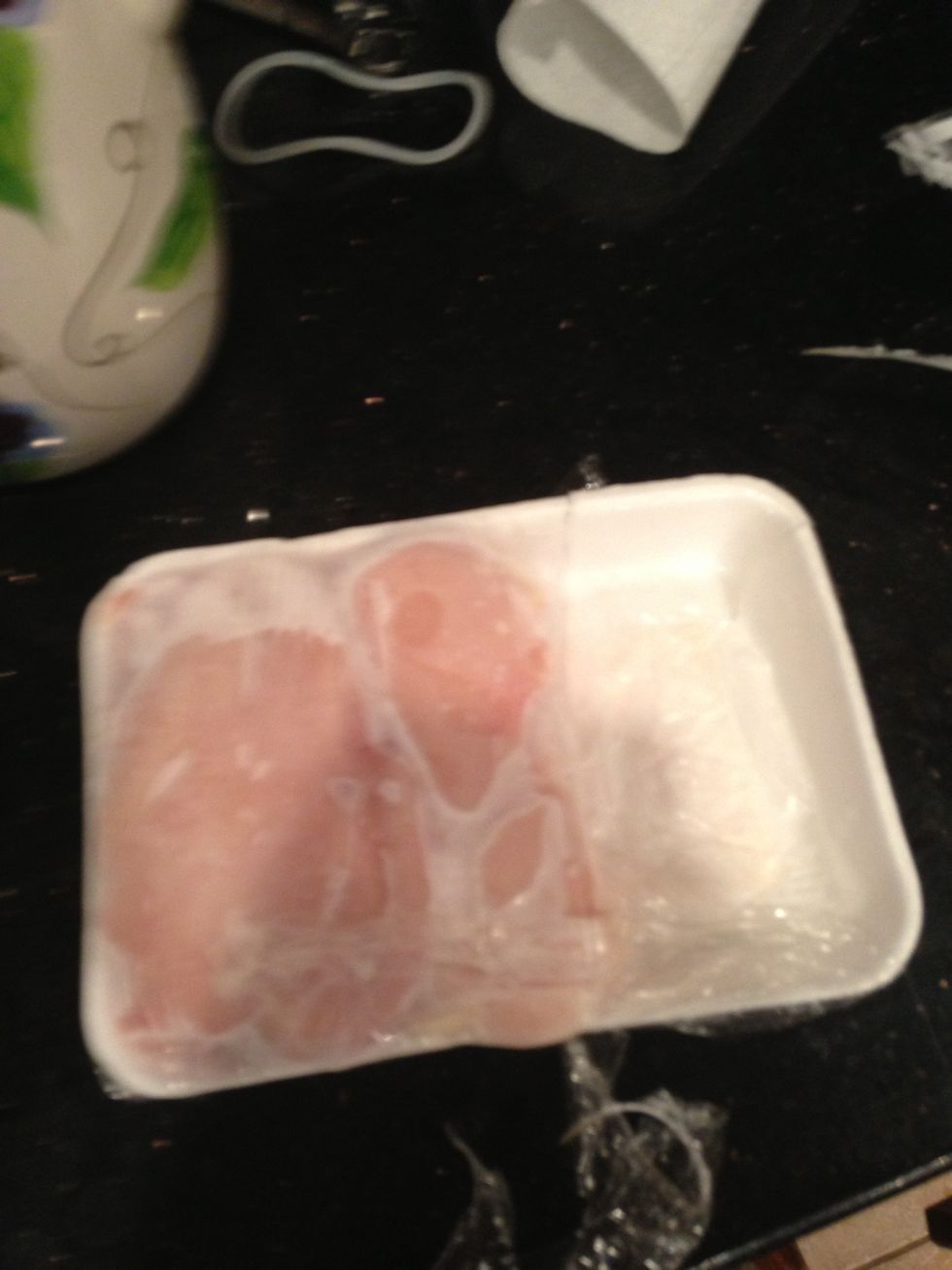 Get your chicken breast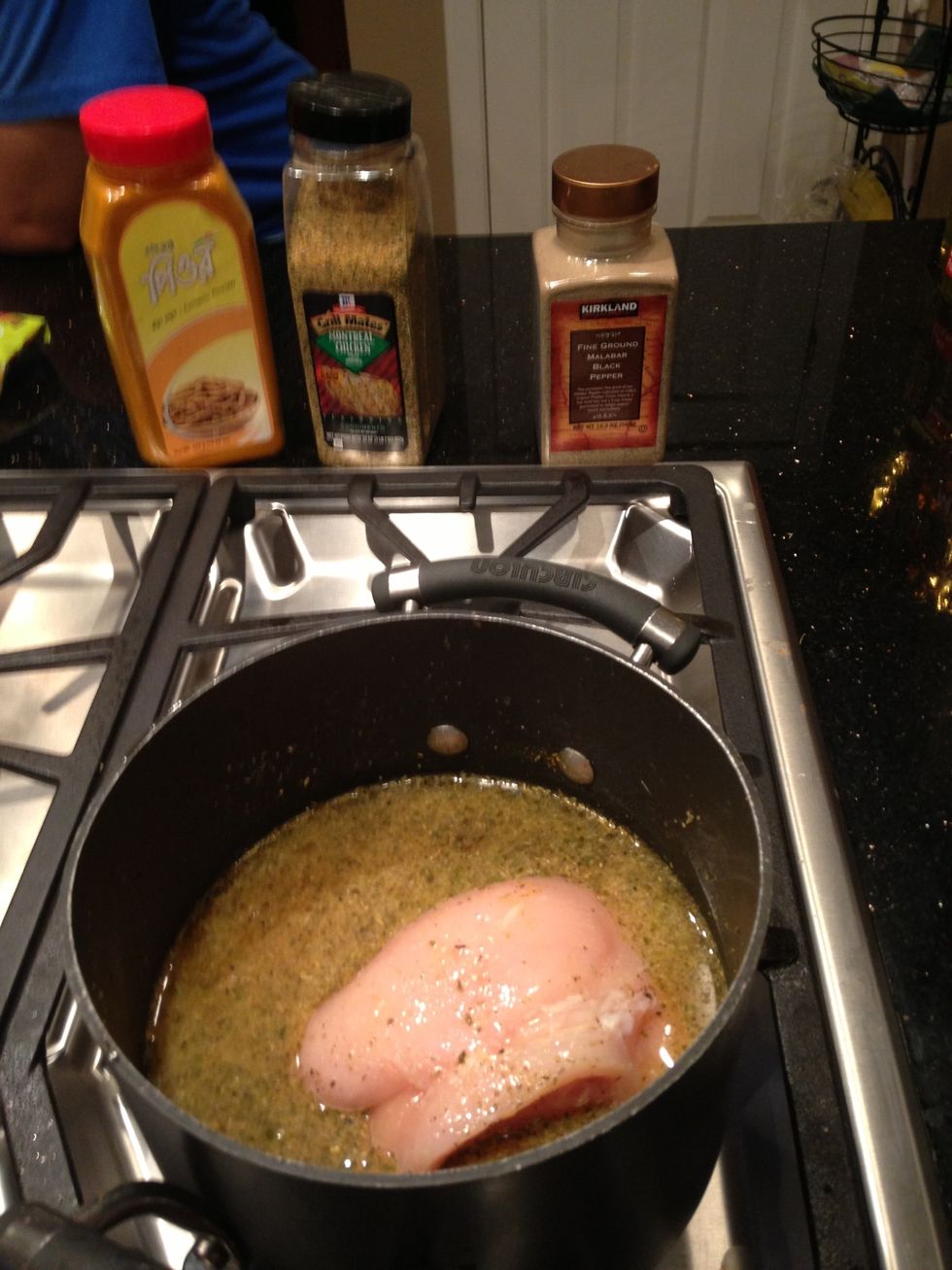 Add 4 cups water, 2 tbsp chicken seasoning, .5 tsp pepper, .5 tsp turmeric, and chicken to a pot. Let it slow cook for 45 minutes.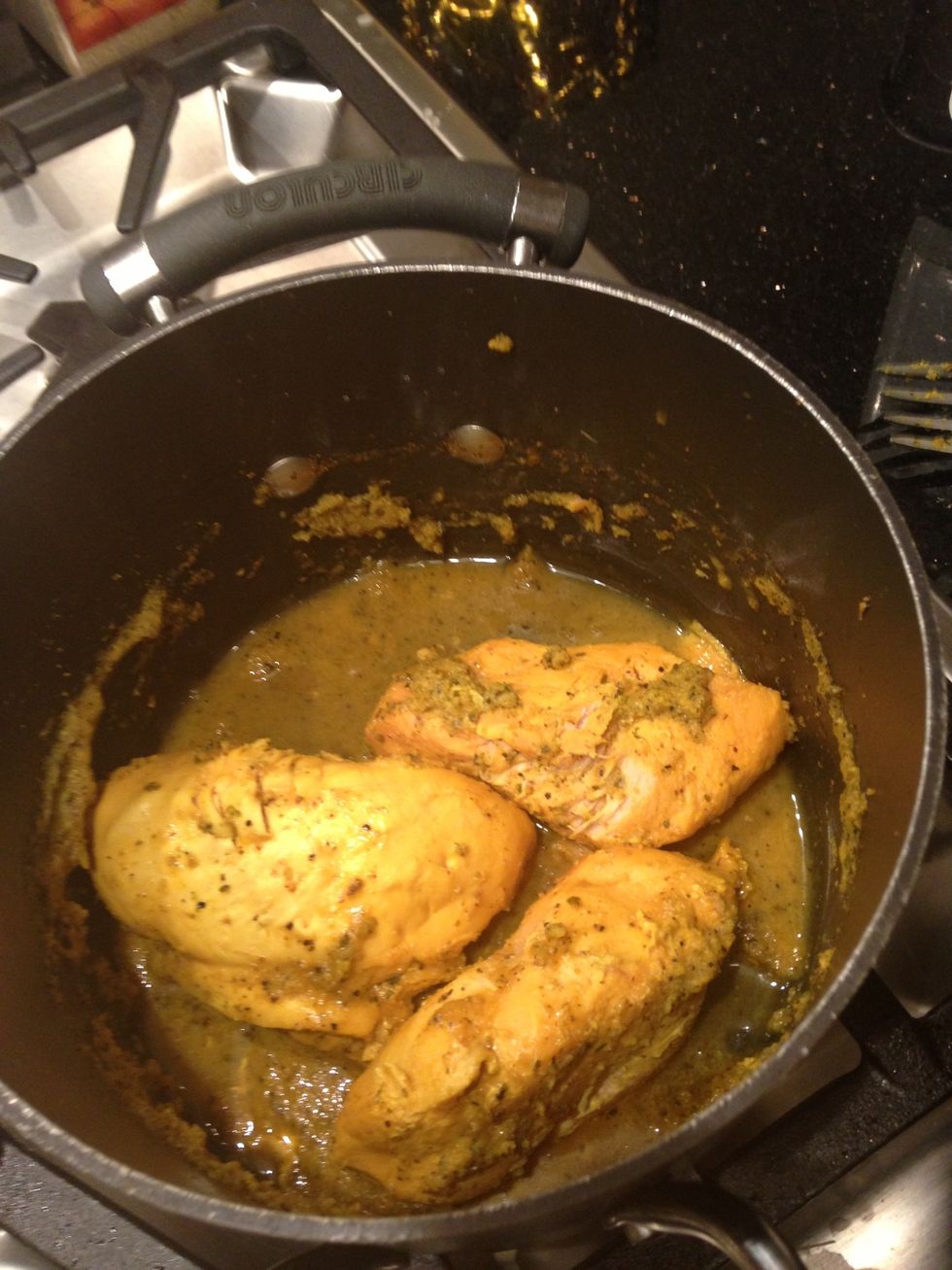 Picture after 45 minutes of cooking on low.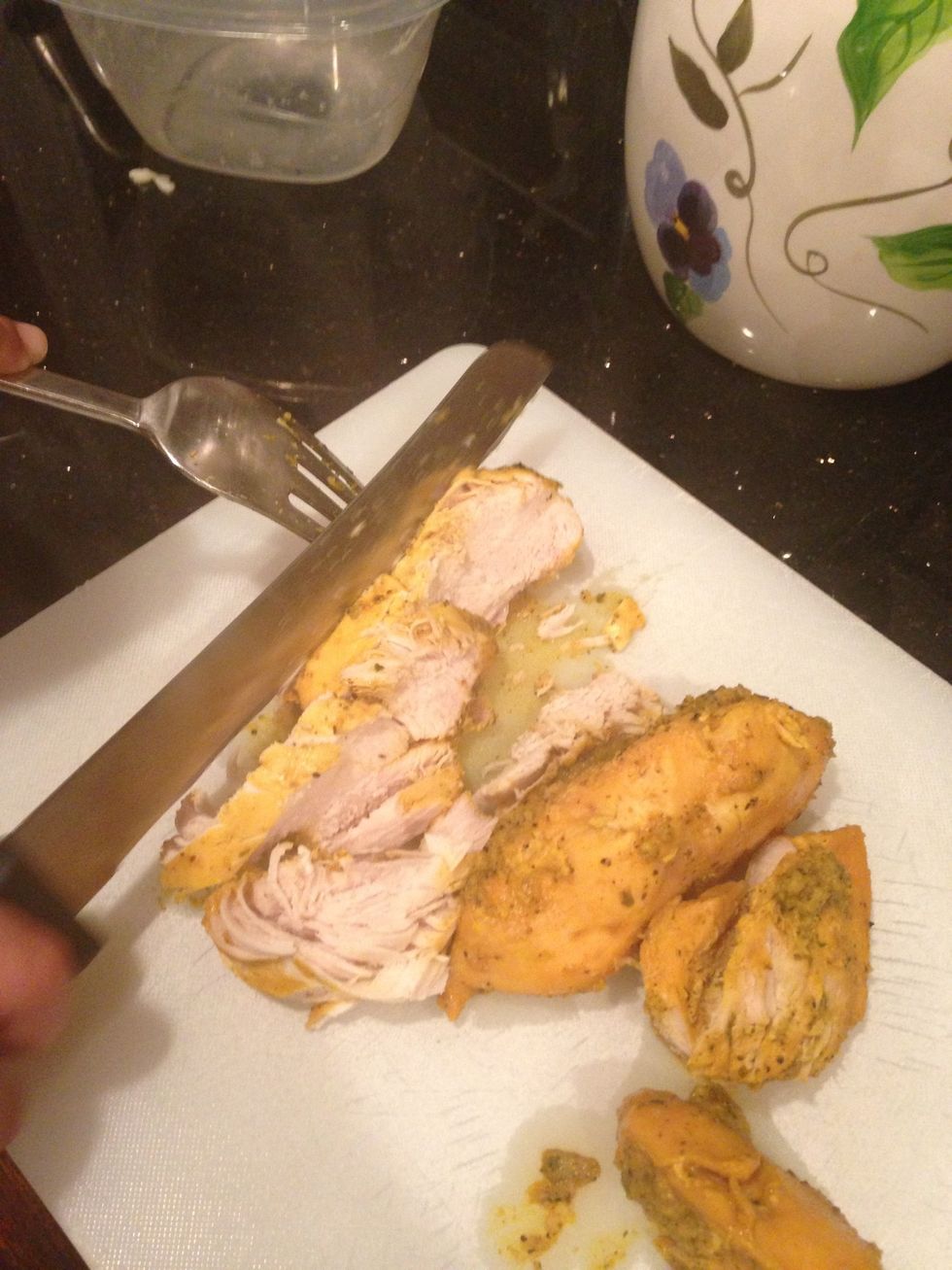 Shred chicken to desired size.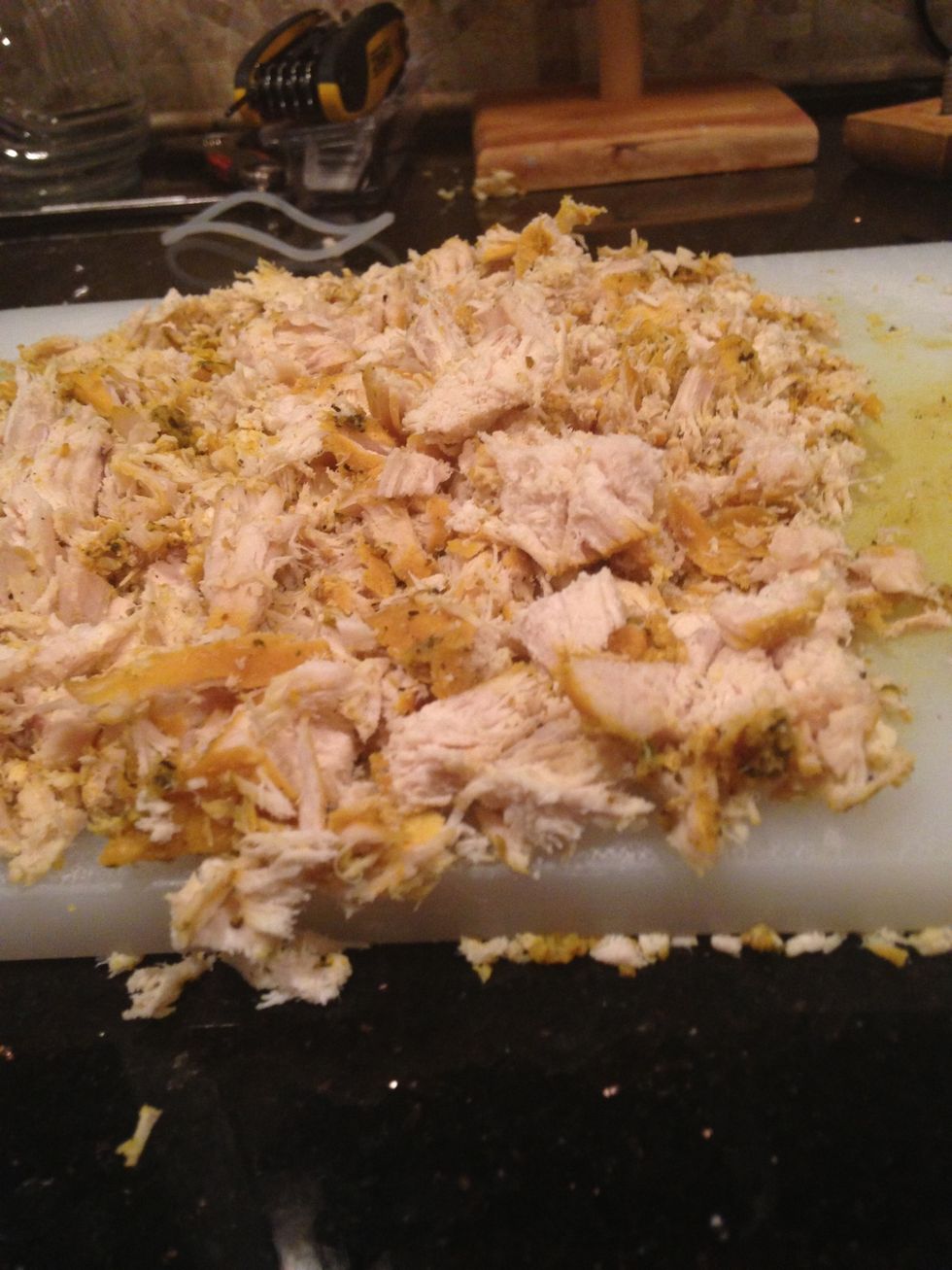 Picture after shredding.
Add 4 Tbsp mayo and chopped pickles (as many as you like) and mix
Picture after mixed.
Spread on bread and close sandwich!!
Chicken breast
Turmeric
Chicken seasoning
Pepper
Pickles
Mayo
Bread