Cook Chicken Rollatini With Zucchini & Mozzarella
11
This recipe has three parts: the filling, the breadcrumbs and the chicken assembly. First, the filling!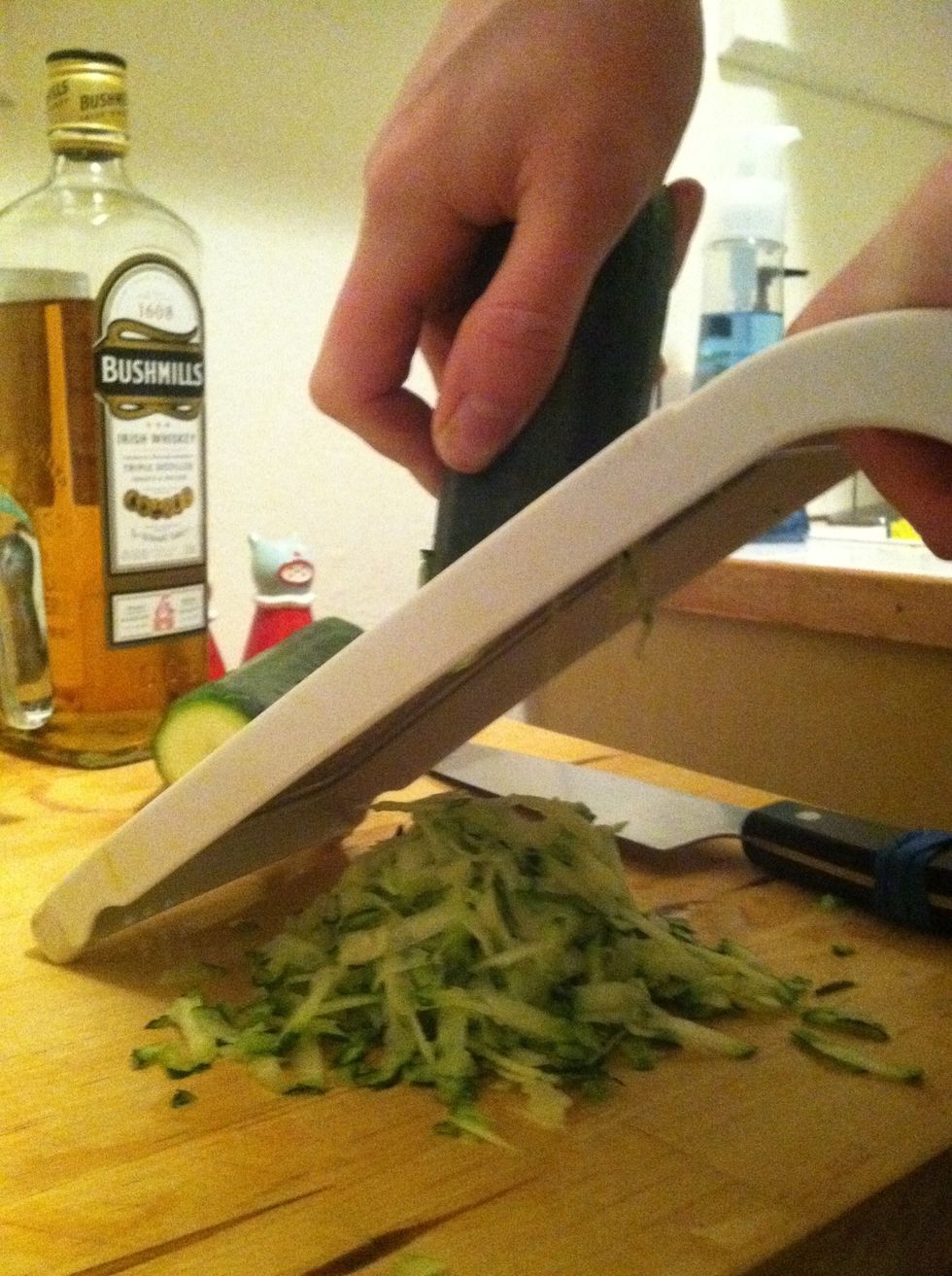 SHRED the zucchini and chop garlic.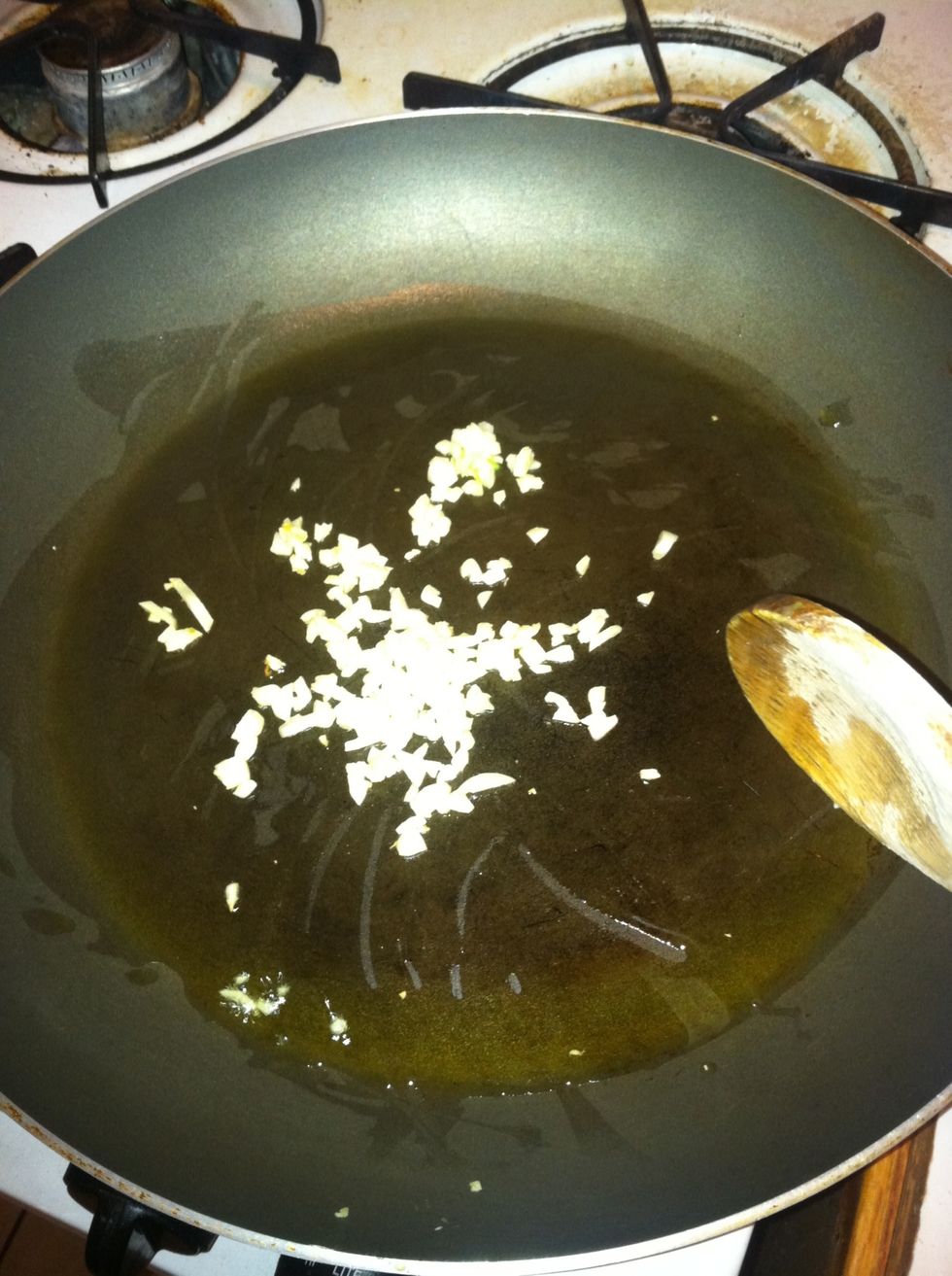 Heat oil and brown garlic for a minute.
Add zucchini, Parmesan cheese and salt and pepper. Cook for 4 minutes then set aside to cool.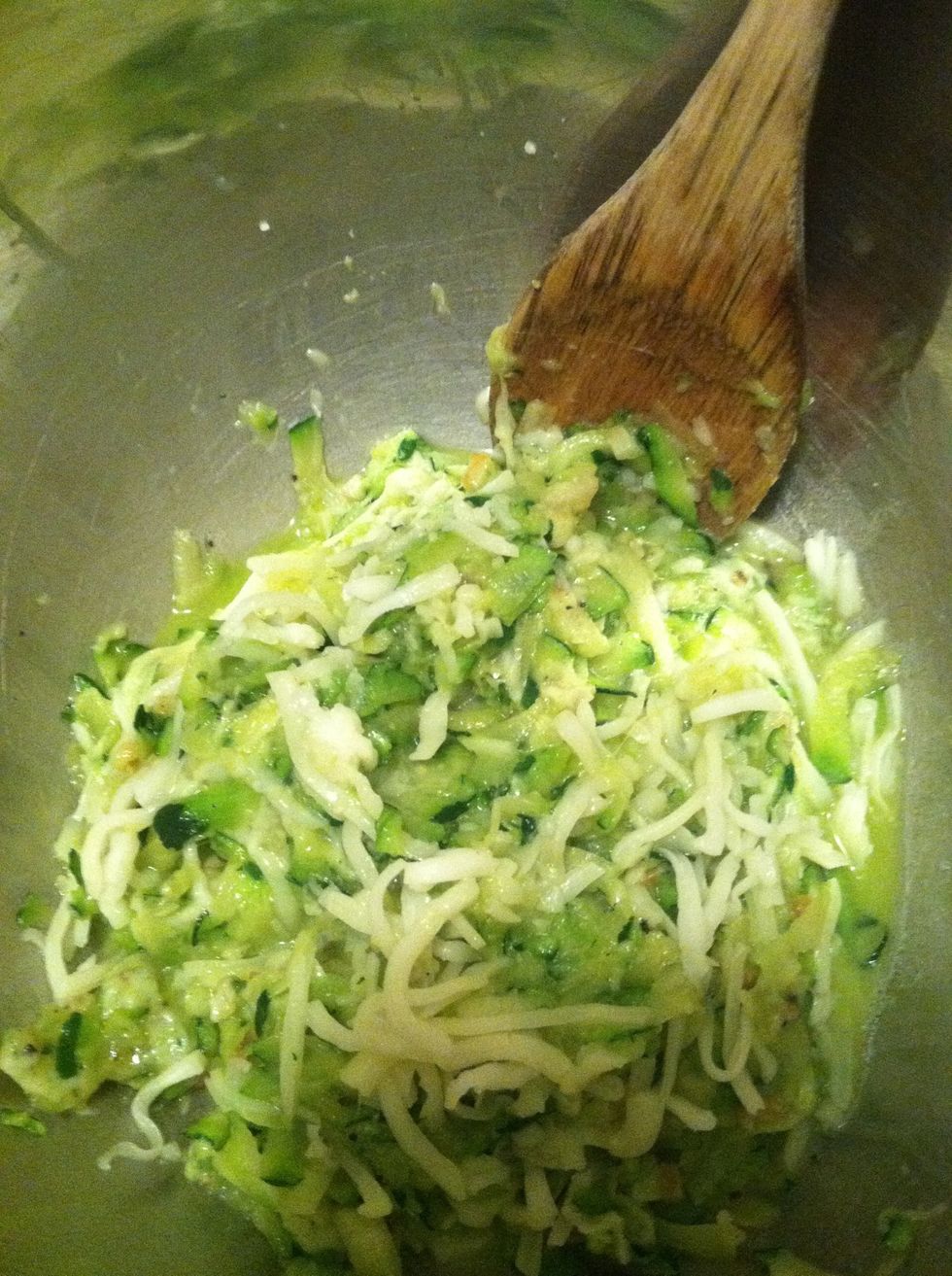 Once cool, add the mozzarella... Or just add right away because you're hungry.
Now for the breadcrumbs. You can get really creative, so mix whatever is dry and tastes good together here.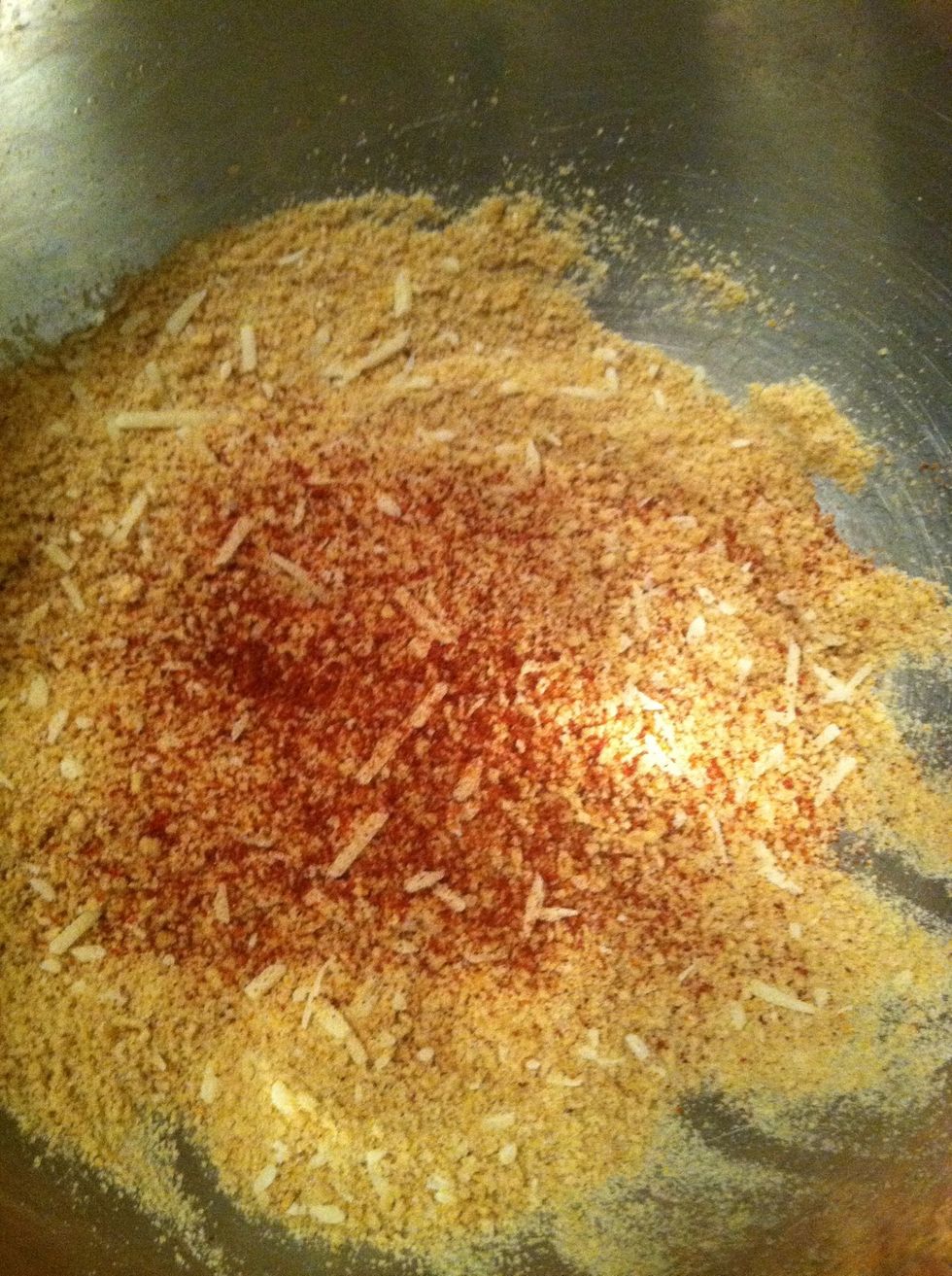 Mix up the bread crumbs and add some cheese. I also add some cayenne pepper for kick.
In another bowl mix oil, lemon juice and pepper.
Now it's time for assembly. Maybe have a drink before you start because you're going to have raw chicken all over your hands for a while.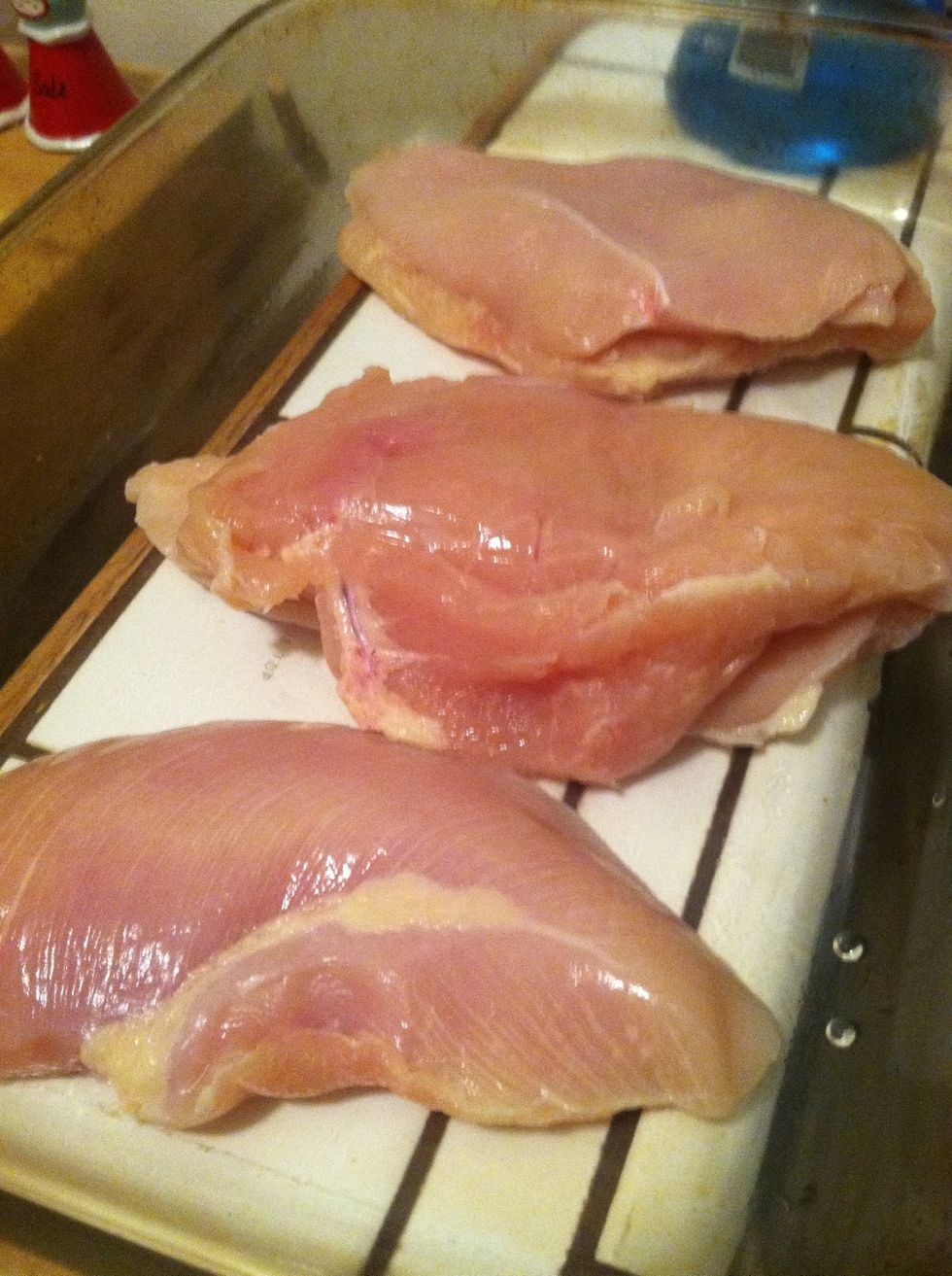 Time for chicken hands! Wash and dry chicken cutlets. These are not chicken cutlets, you should use thinner sliced chicken if you can.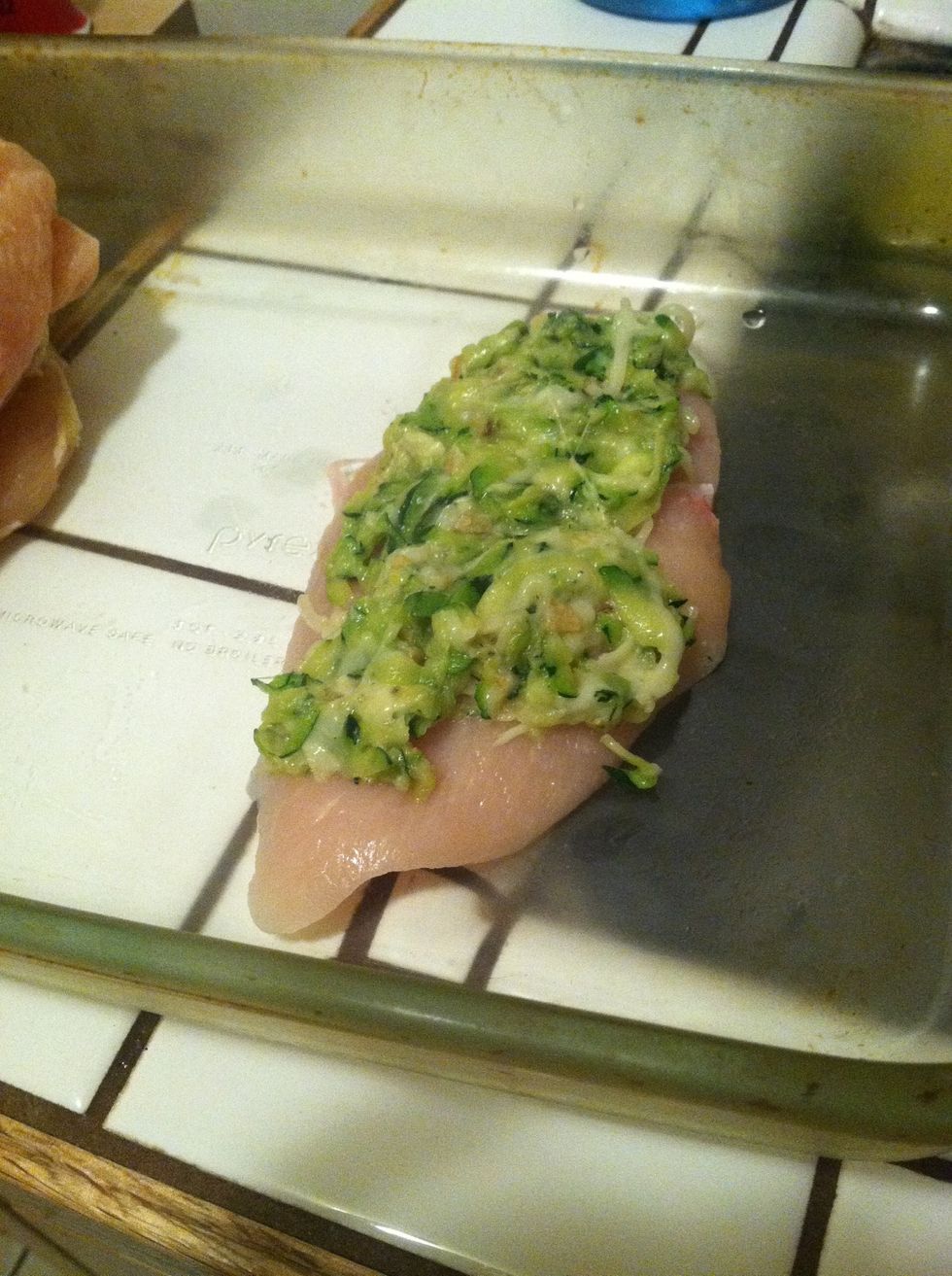 Spray a baking dish with non-stick spray. Lay a piece out and spread a little filling on top.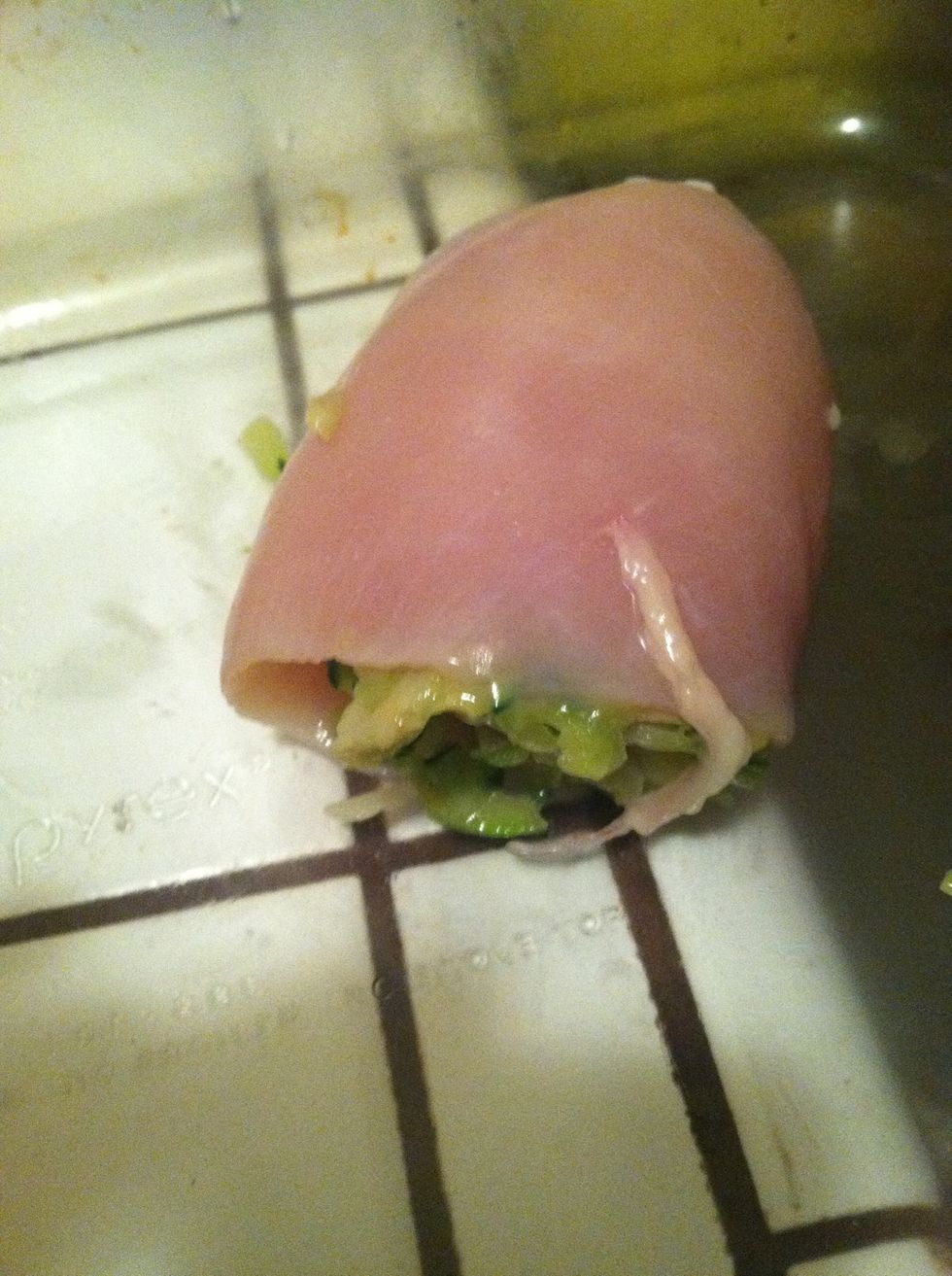 Roll it up like this and do the rest.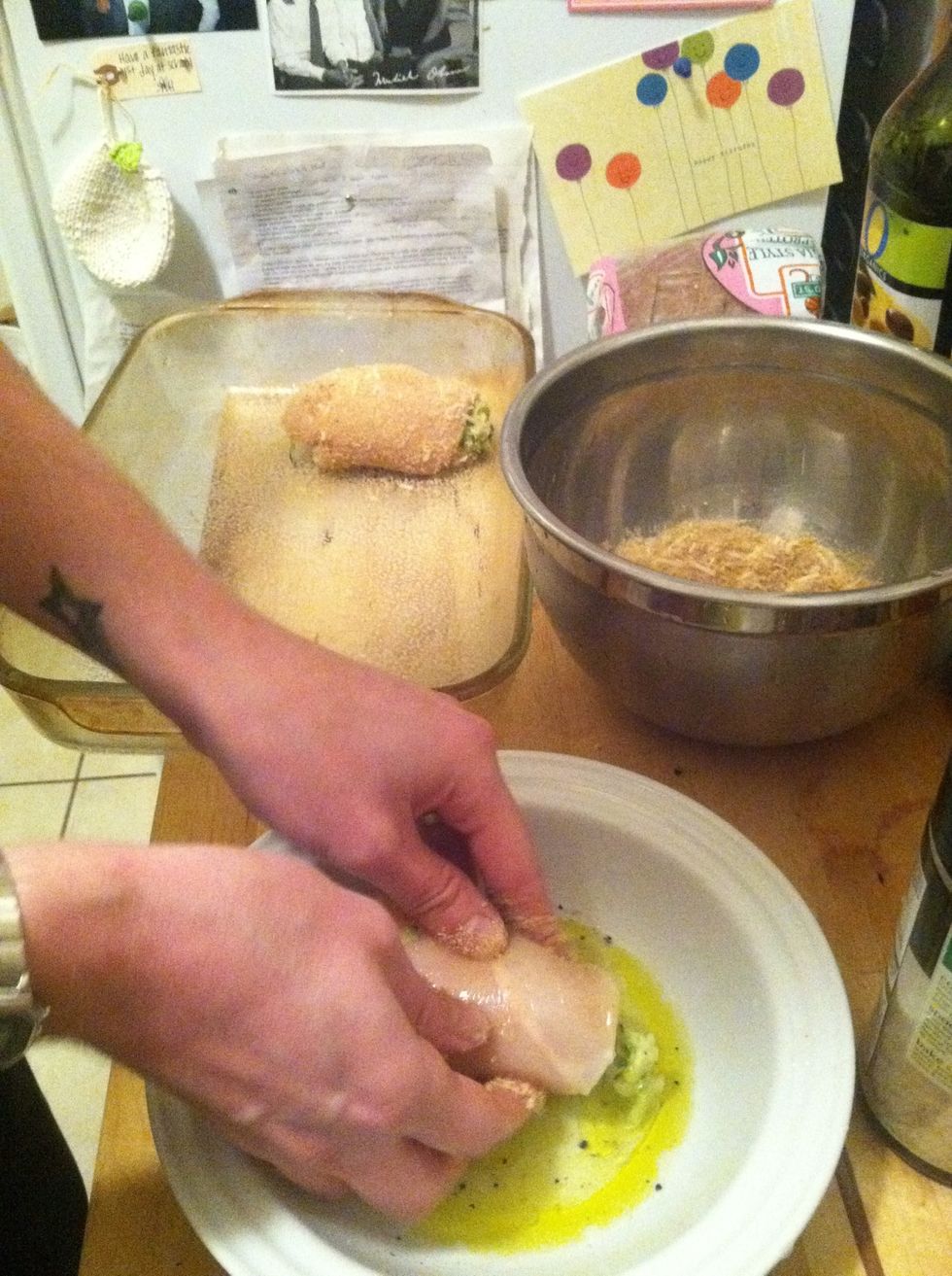 Next, dip each roll into the oil to coat them then roll them in the breadcrumbs.
Like this 👌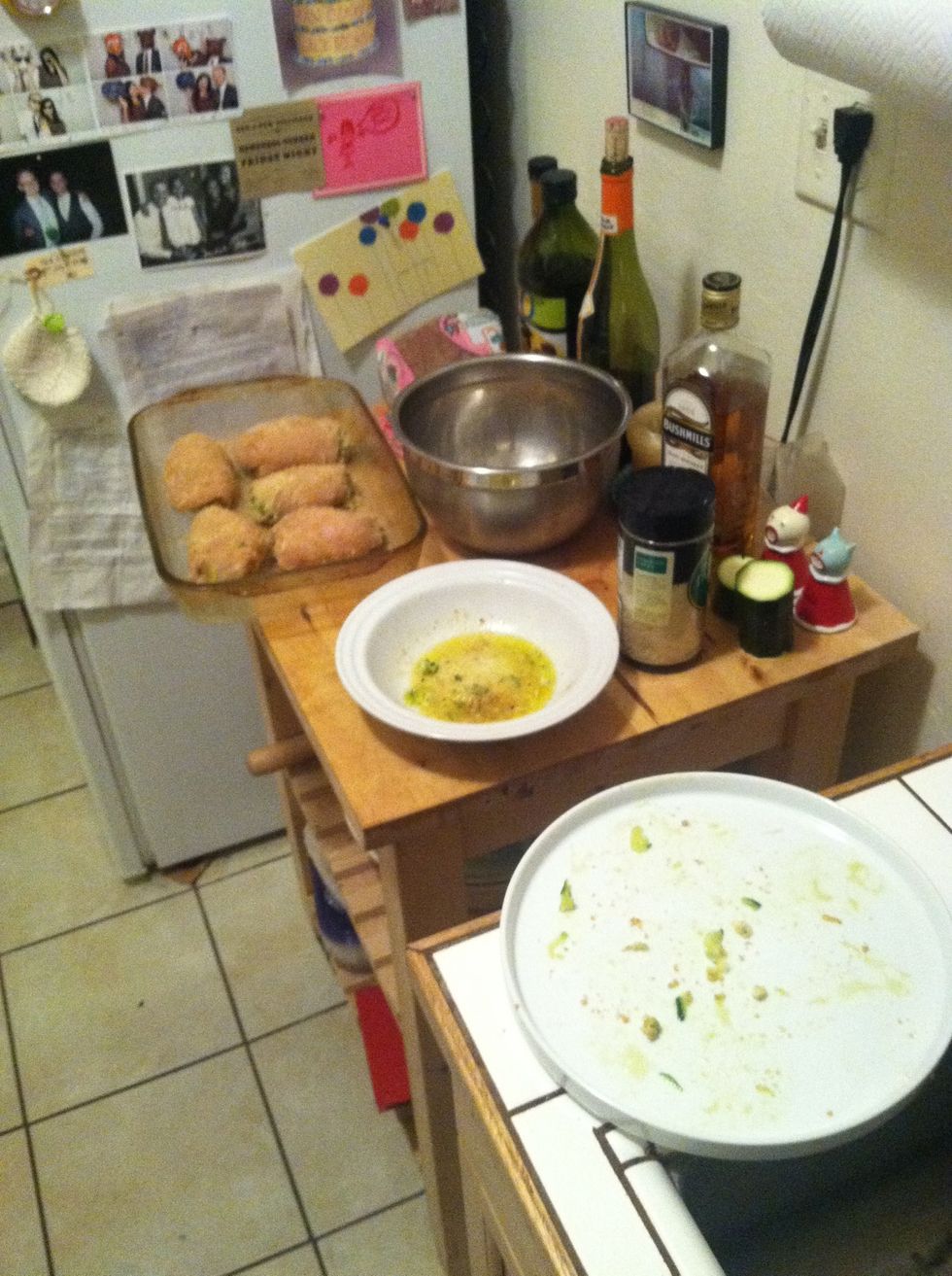 Once finished, look at the mess you've made.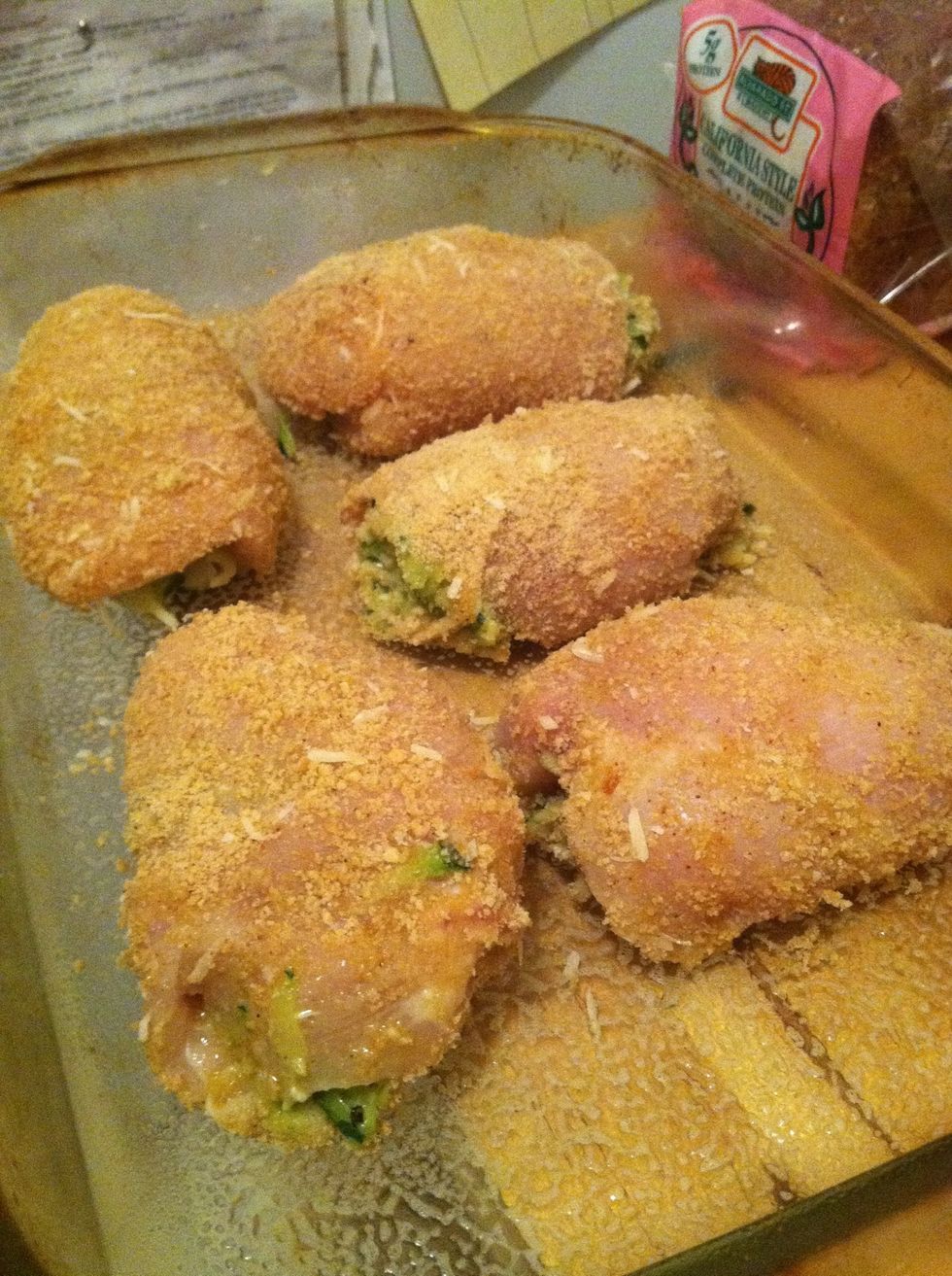 All done! Lightly spray the tops with more non-stick spray and toss these bad boys in the oven. 450 degrees for about 30 minutes.
While its cookin, clean everything up because who wants to clean after a meal? No one. That's who.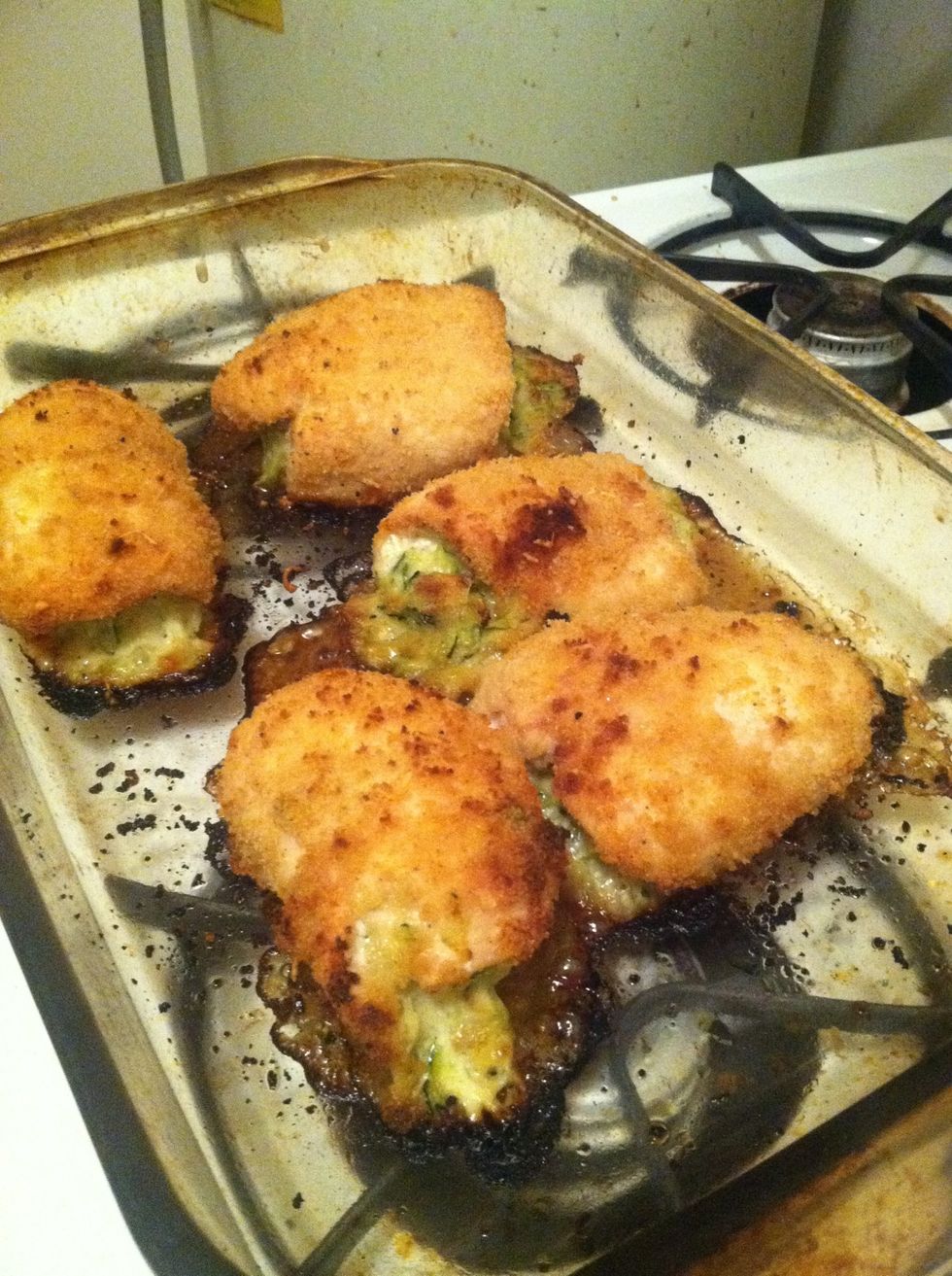 After 30 min, take out of oven and take in the decimation of your baking dish. Can't wait to wash that thing!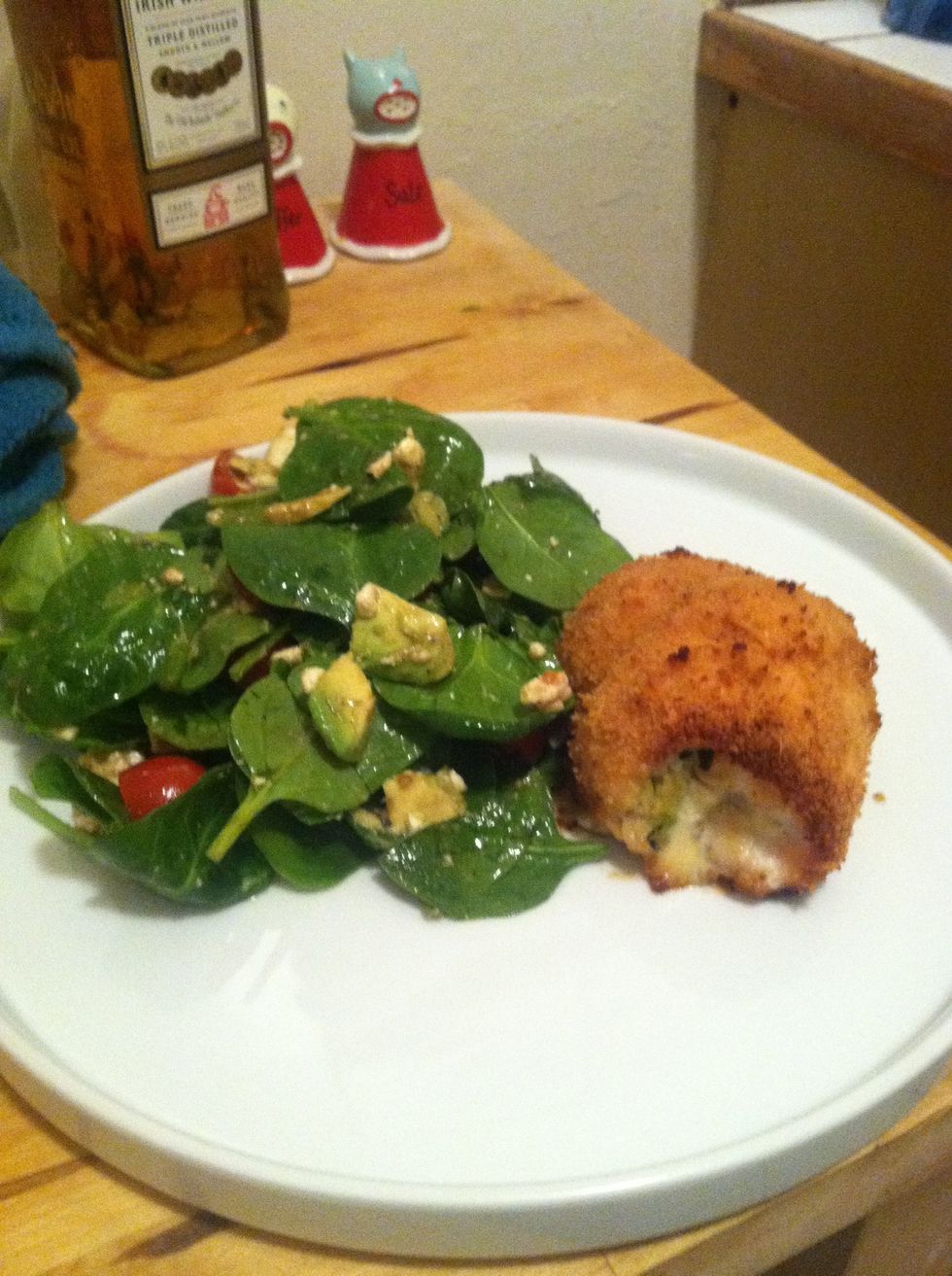 Serve with a salad.
5.0 Garlic cloves
1/2c Zucchini, shredded
1/4c Parmesan cheese
1/4c Mozzarella cheese
6.0 Chicken cutlets
1/2c Breadcrumbs
1.0 Lemon
Olive oil
Non-stick spray
Salt and pepper
George Murray
Outdoors stuff, bikes, wanna-be foodie. User experience / Interaction designer of Snapguide.