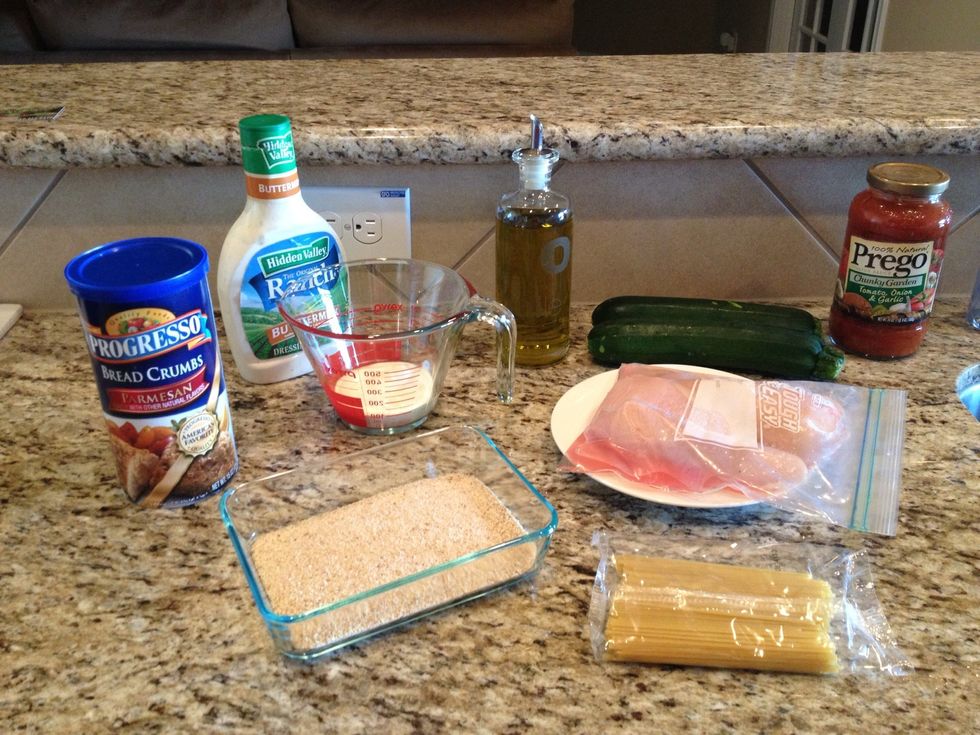 Supplies I used...if you like to make all your stuff fresh then use your own here but I'm lazy so this is what I use :)
Make sure you have the correct pans to cook with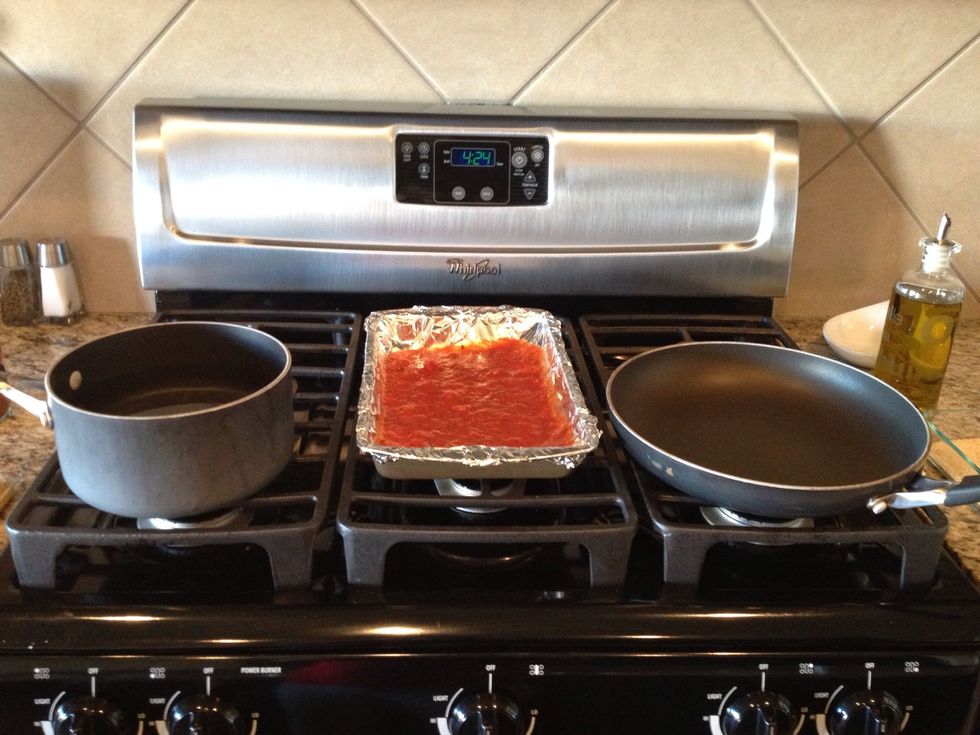 Noodles, baking pan with some spaghetti sauce, frying pan
Clean and cut your chicken. I like to cut my two breast into smaller pieces but you can leave them more whole if you like...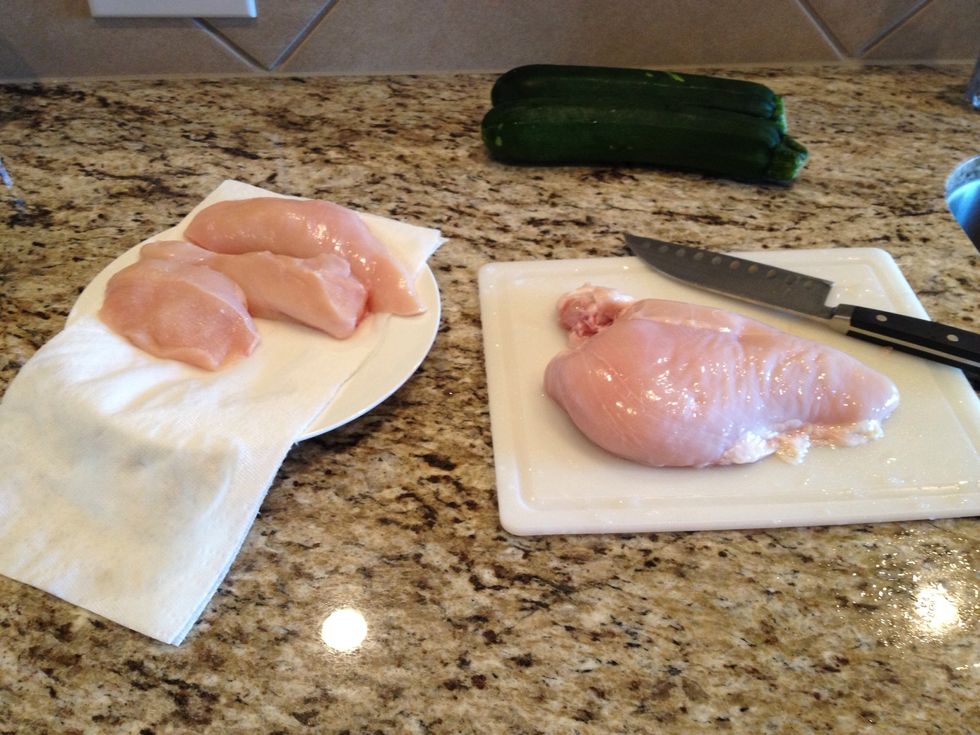 I cut all the gross fat pieces off
After cleaning my cutting board and knife, I chop up my zucchini into strips like so...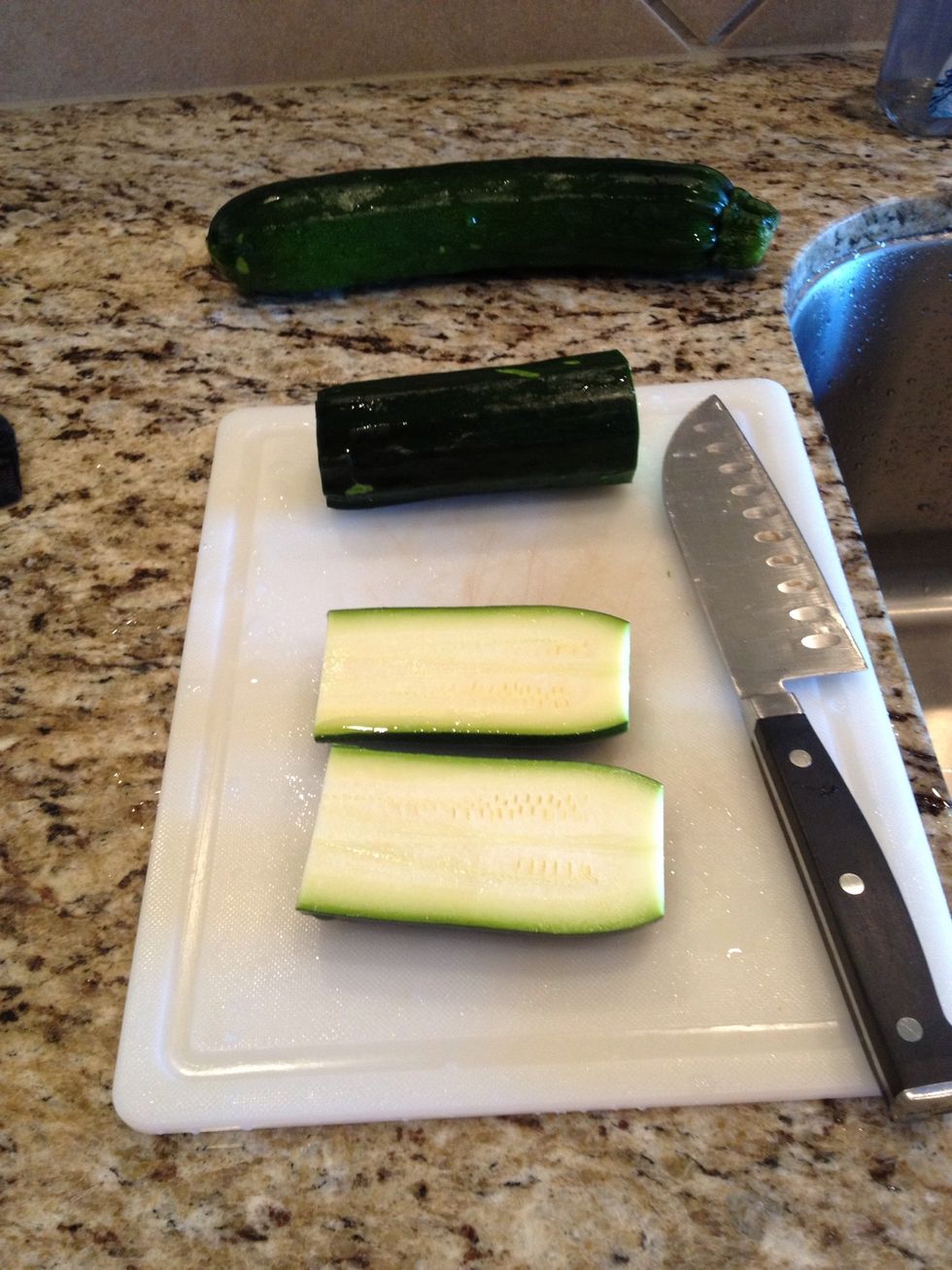 First in half and then the halves in half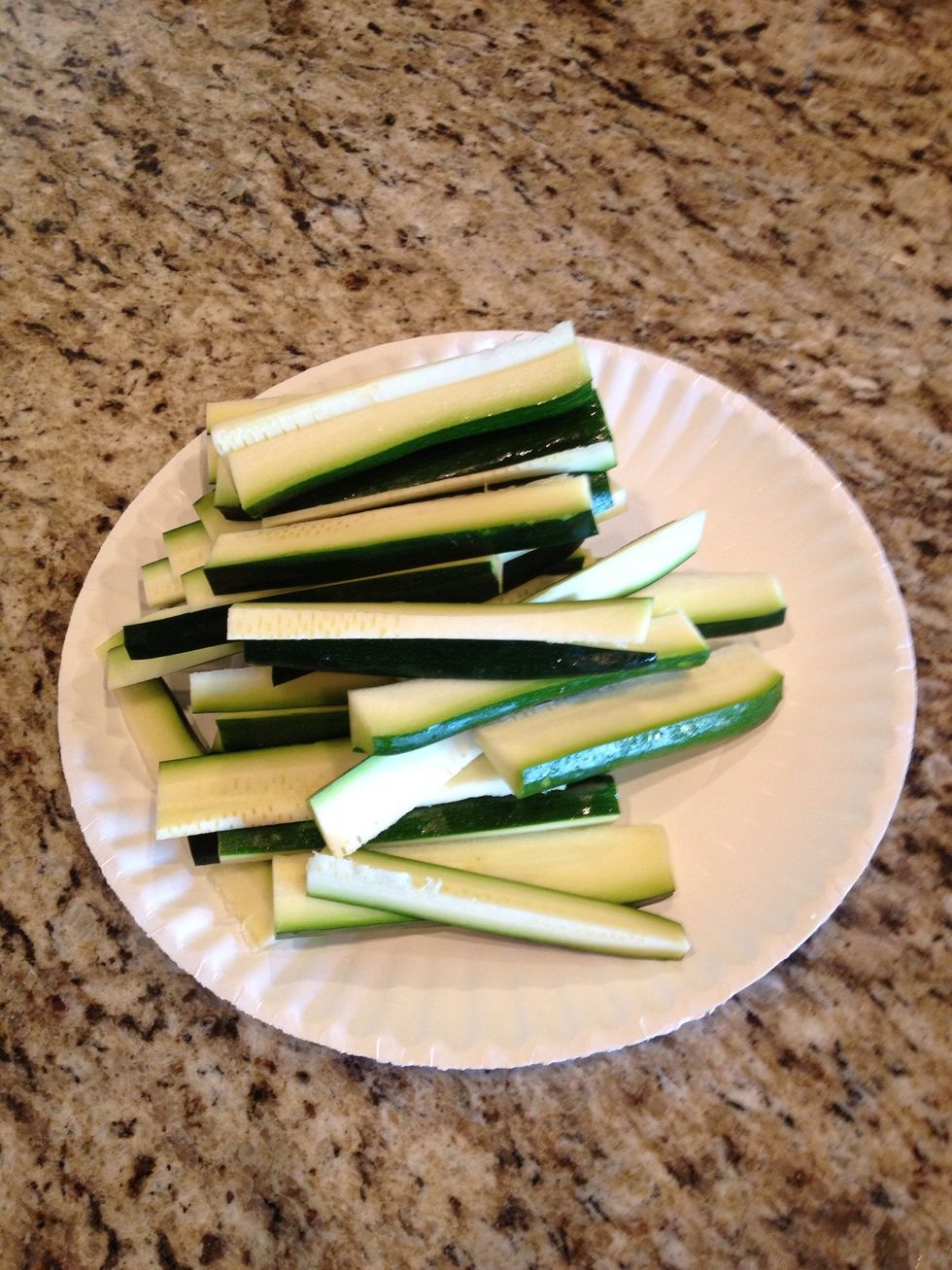 Then into strips
I then heat my olive oil in a frying pan...and preheat my oven to 375. I just eye how much olive oil I use but I guessed in total 3 tablespoons for the entire meal...2 for chicken and 1 for zucchini.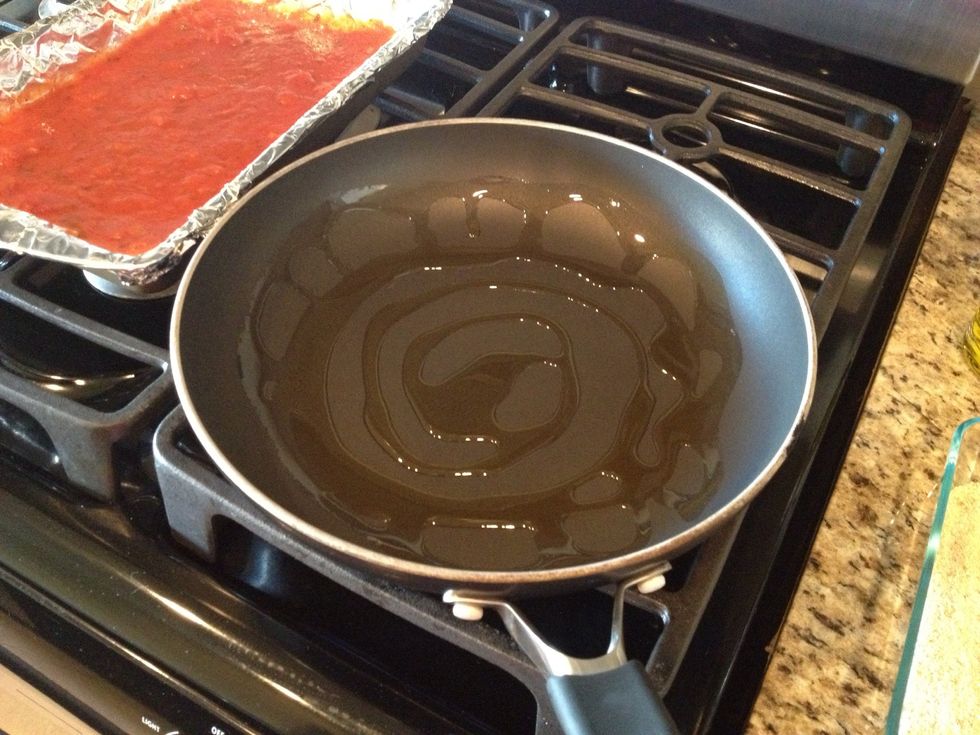 So maybe more than two...enough to fry all my chicken pieces.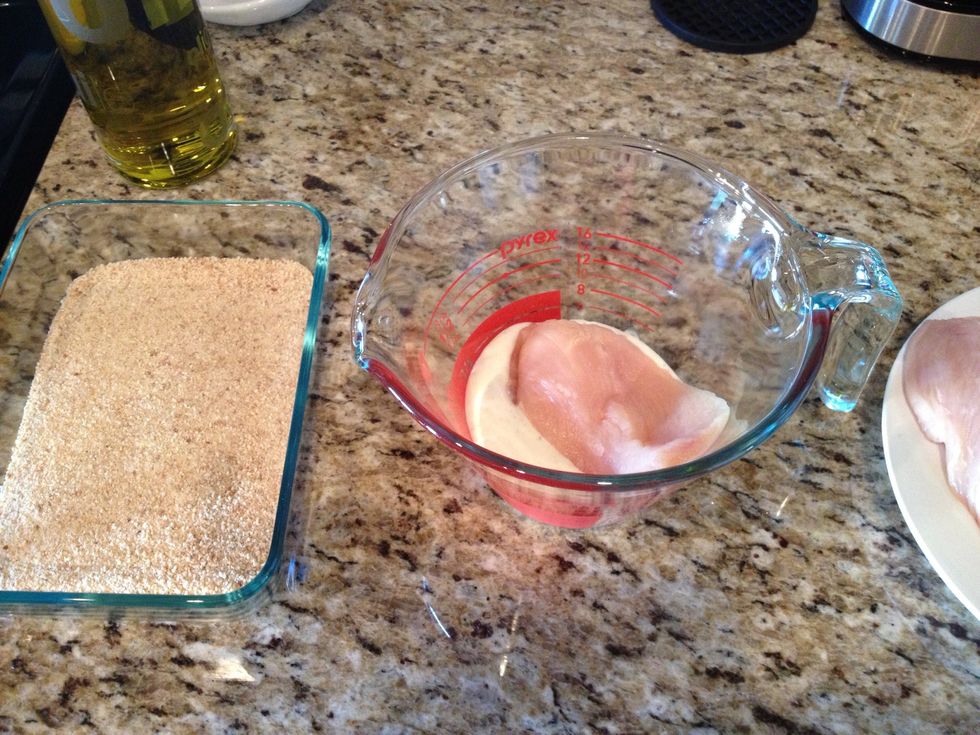 Coat chicken in ranch...lightly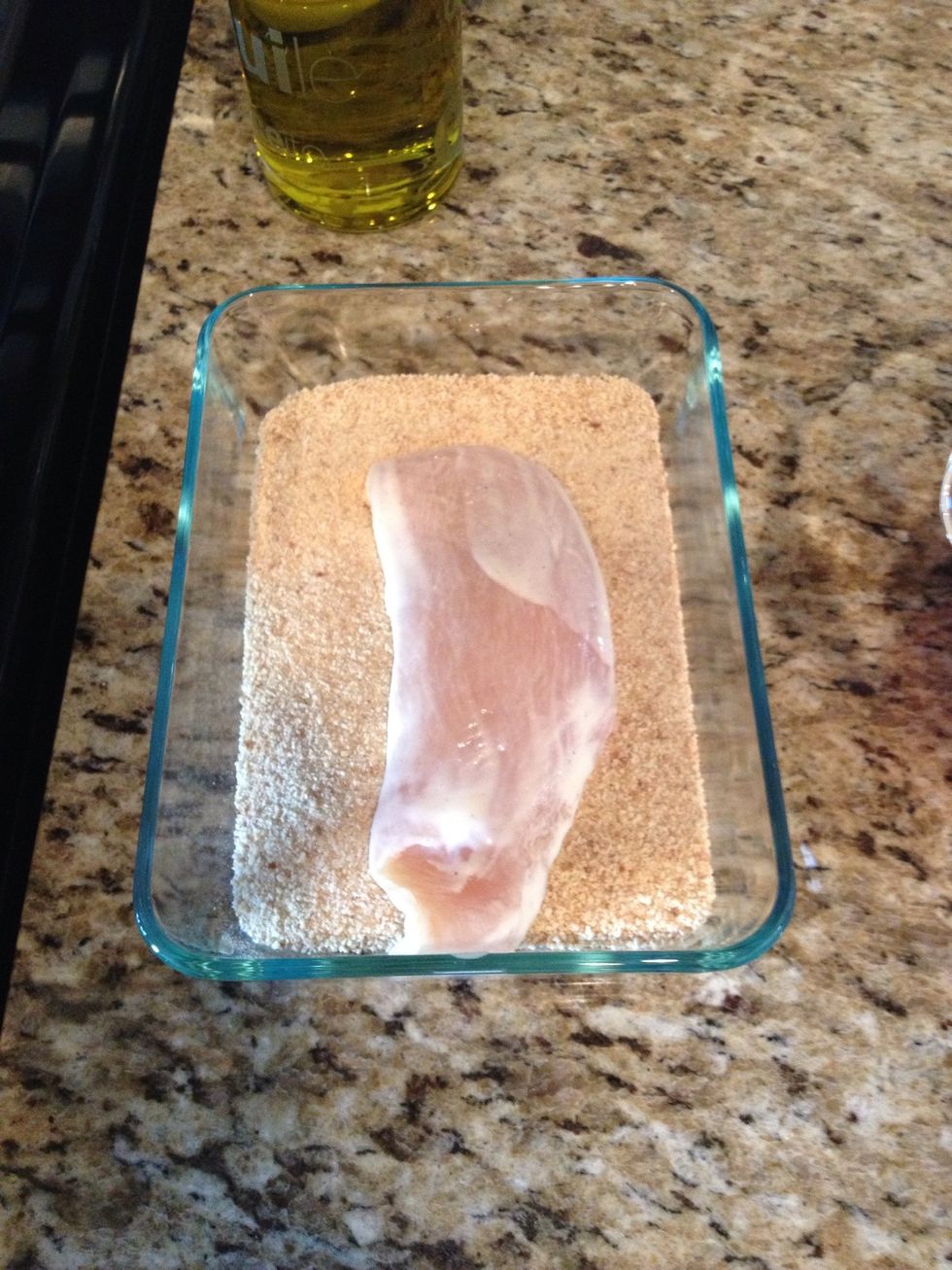 Next dip in breading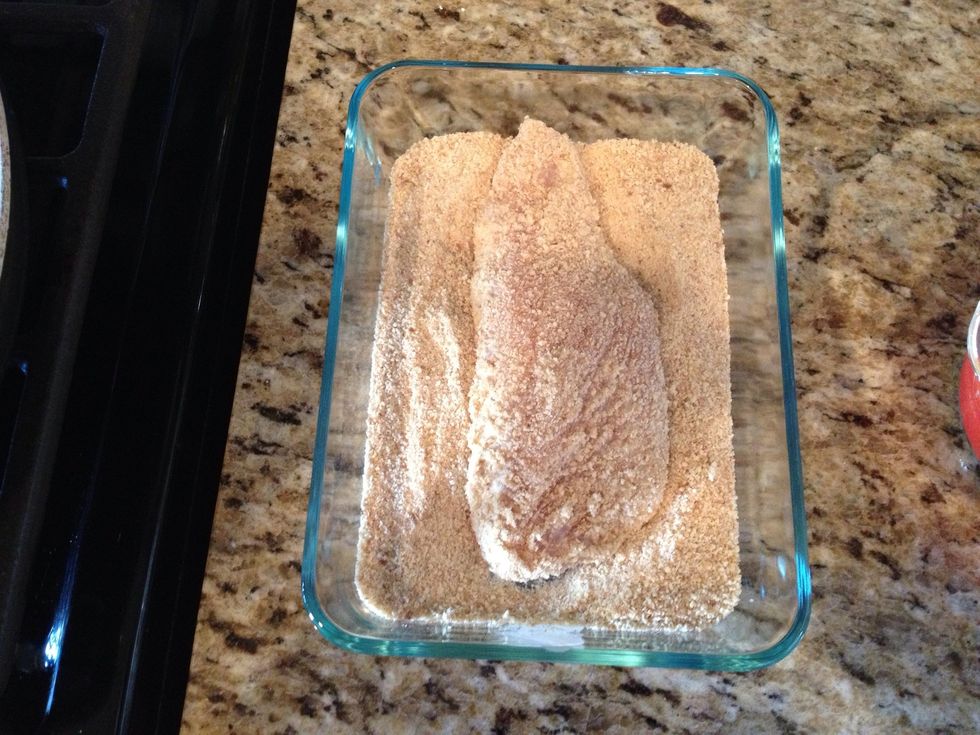 Like so...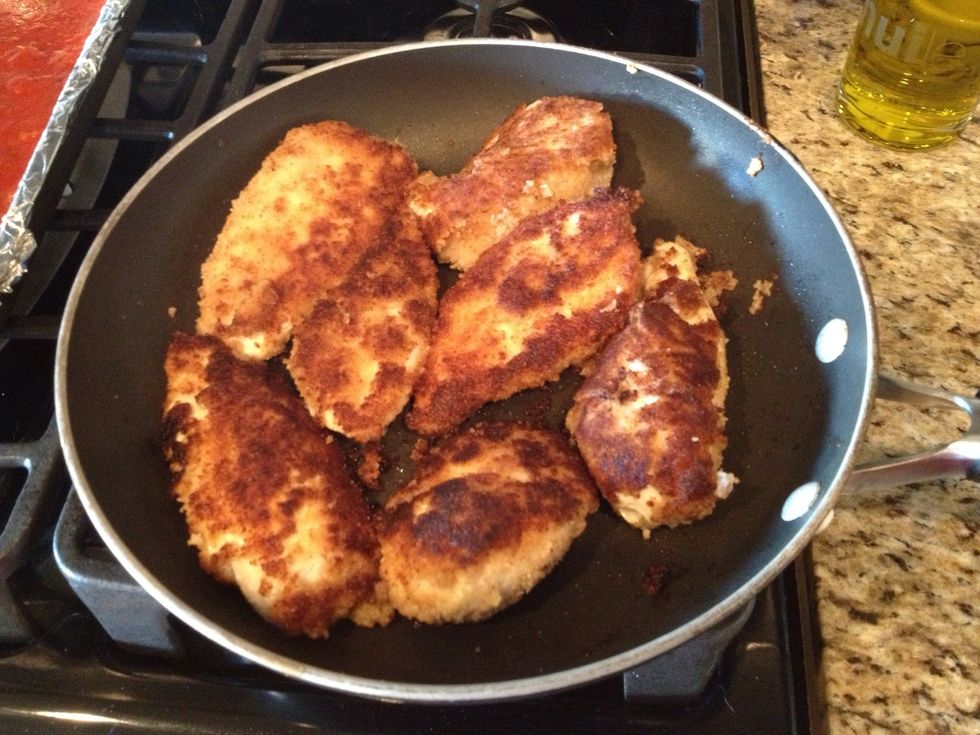 Fry all pieces till they are a nice brown then place in your baking dish with spaghetti sauce.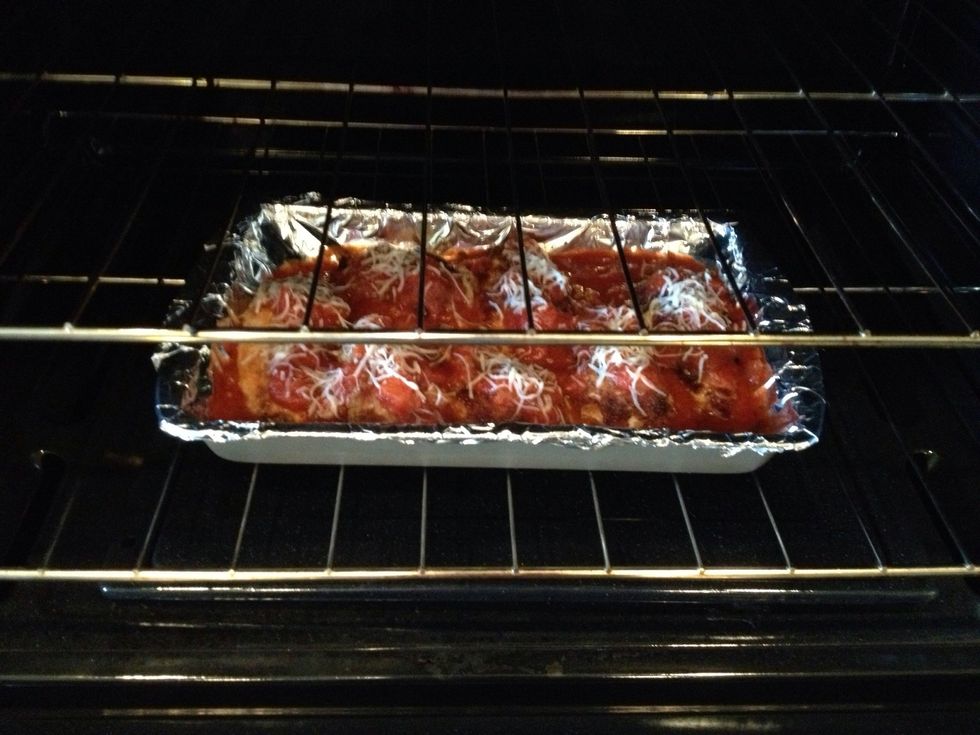 Top chicken with spaghetti sauce and some mozzarella if you like it ;) bake for 30 min.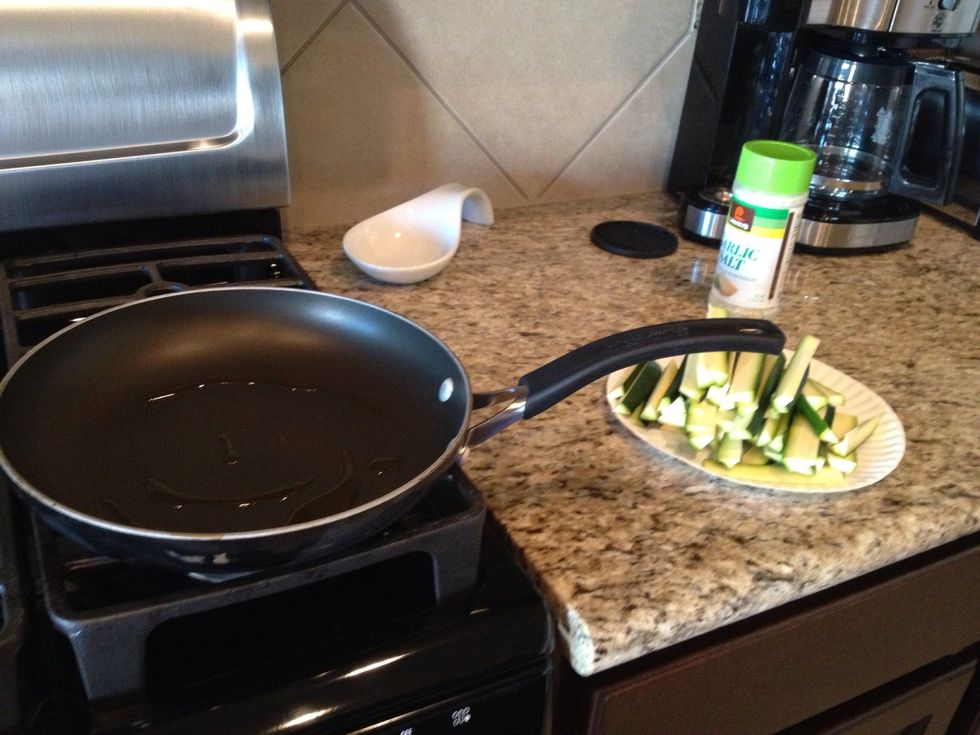 Clean frying pan and add olive oil for zucchini. I like to season with garlic salt but that is up to you :)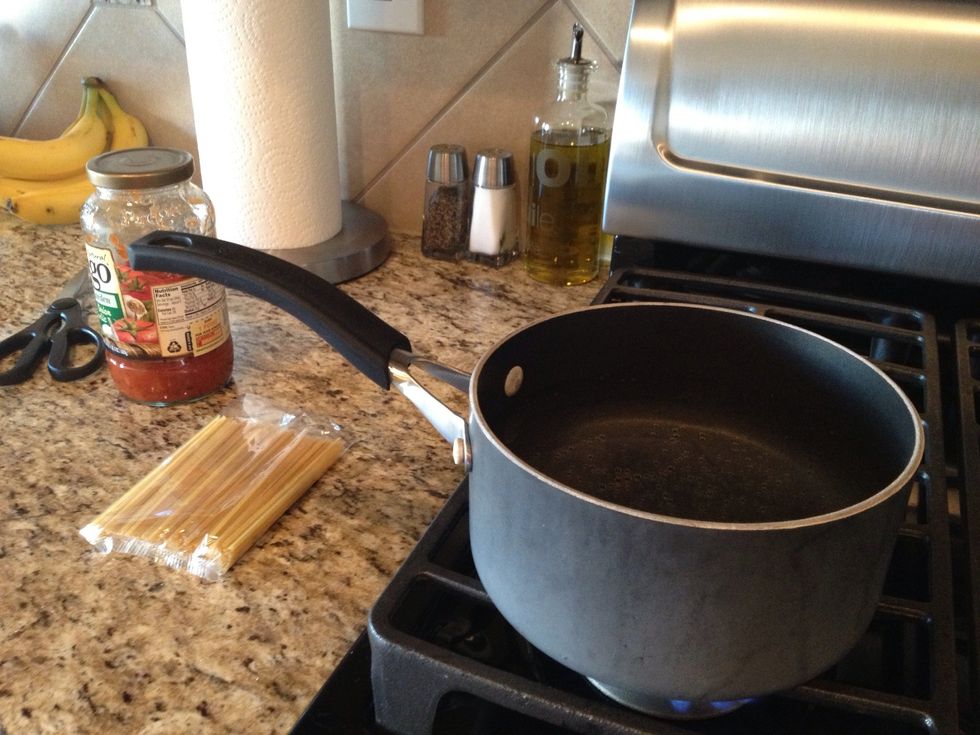 Get your water boiling for your noodles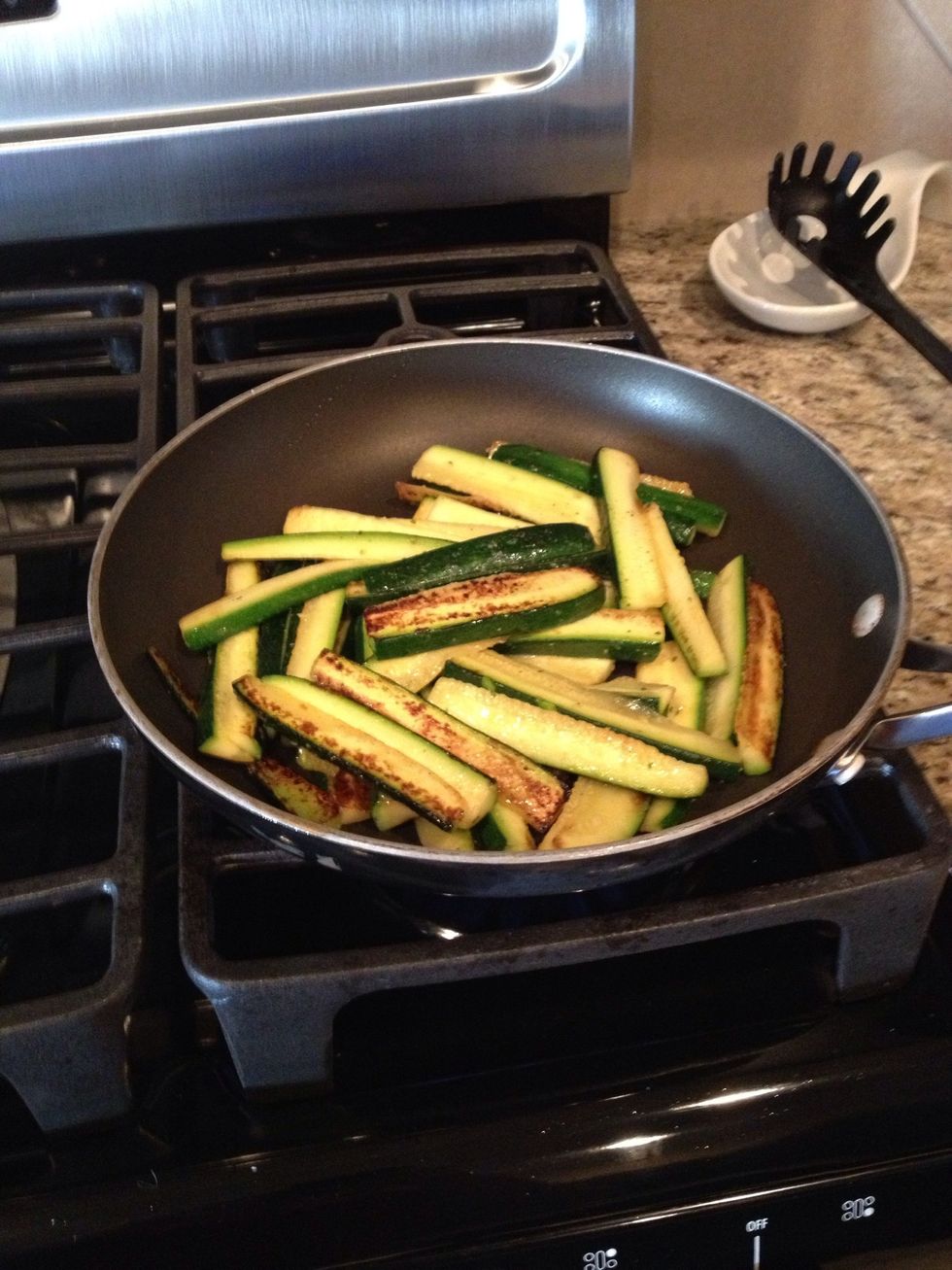 I like my zucchini with some brown on it but this is up to you how cooked you want to make it.
Once the noodles get soft, drain and then add your left over spaghetti sauce.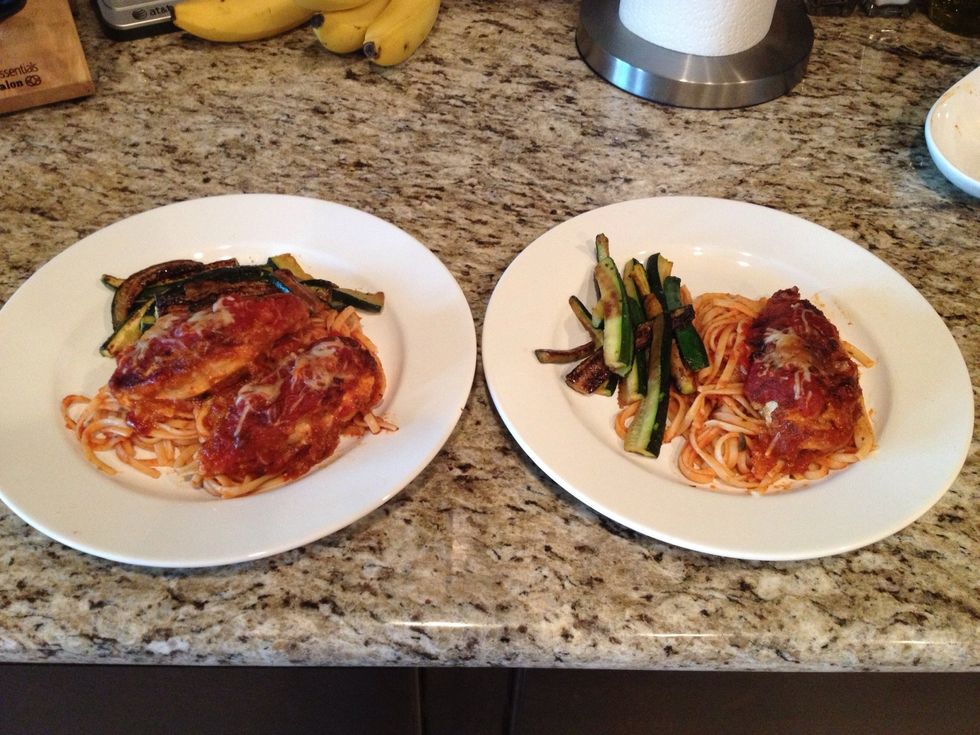 Lay down pasta and top with the chicken and place the zucchini on the side and enjoy!!!
2.0 Chicken breast
1/2c Ranch dressing
1/2c Parmesan bread crumbs
1.0 Spaghetti sauce
1.0bnch Pasta
2.0 Zucchini
3.0Tbsp Olive oil
1/4c Mozzarella
1.0pch Garlic salt