Easy fun way to mix up a traditional dish in half the time!!! Ingredients needed is below!!
30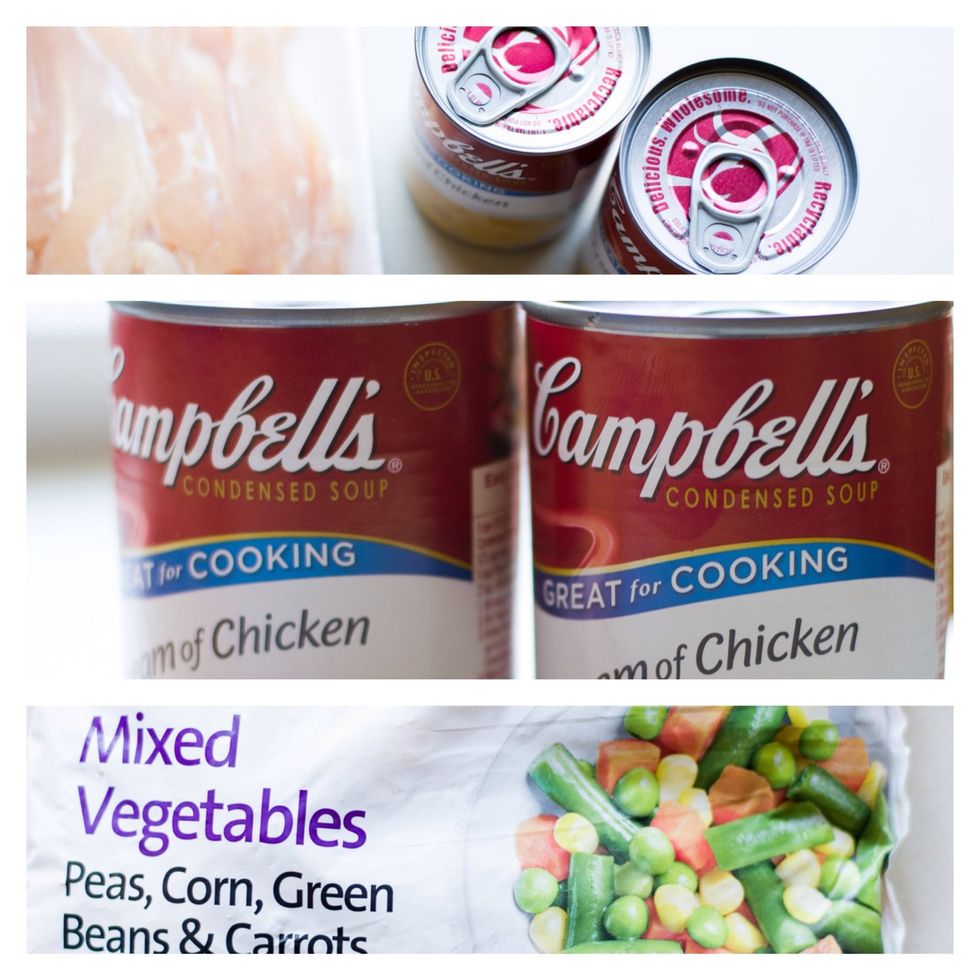 Gather your supplies. (Not all shown)
Preheat oven at 400 degrees.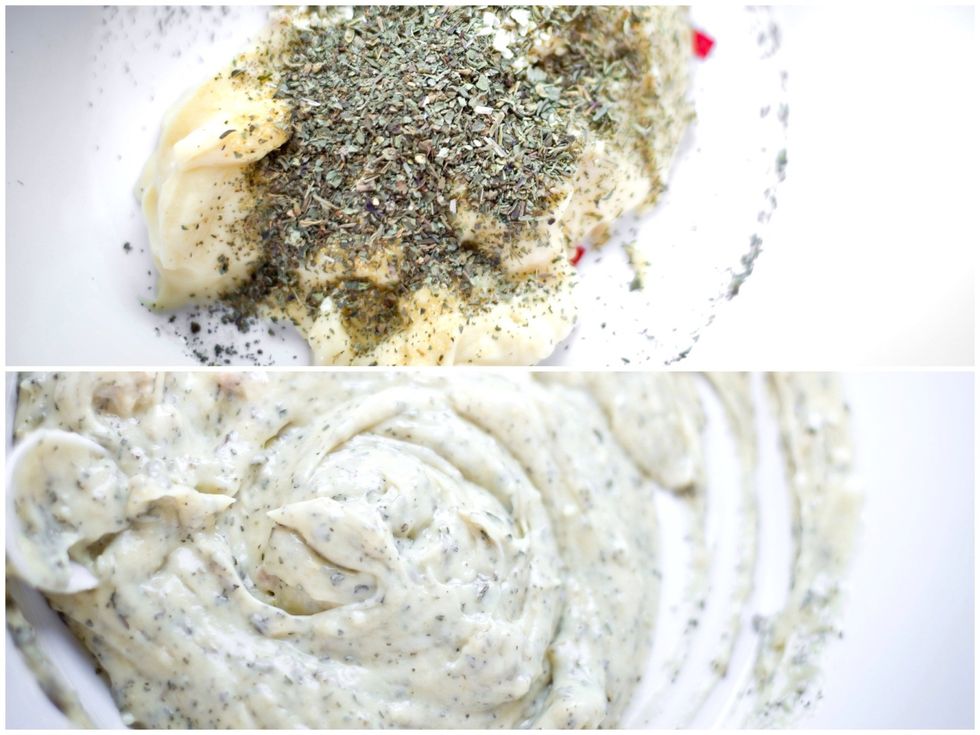 In a mixing bowl, combine all spices with cream of chicken. Mix it together like in the picture above!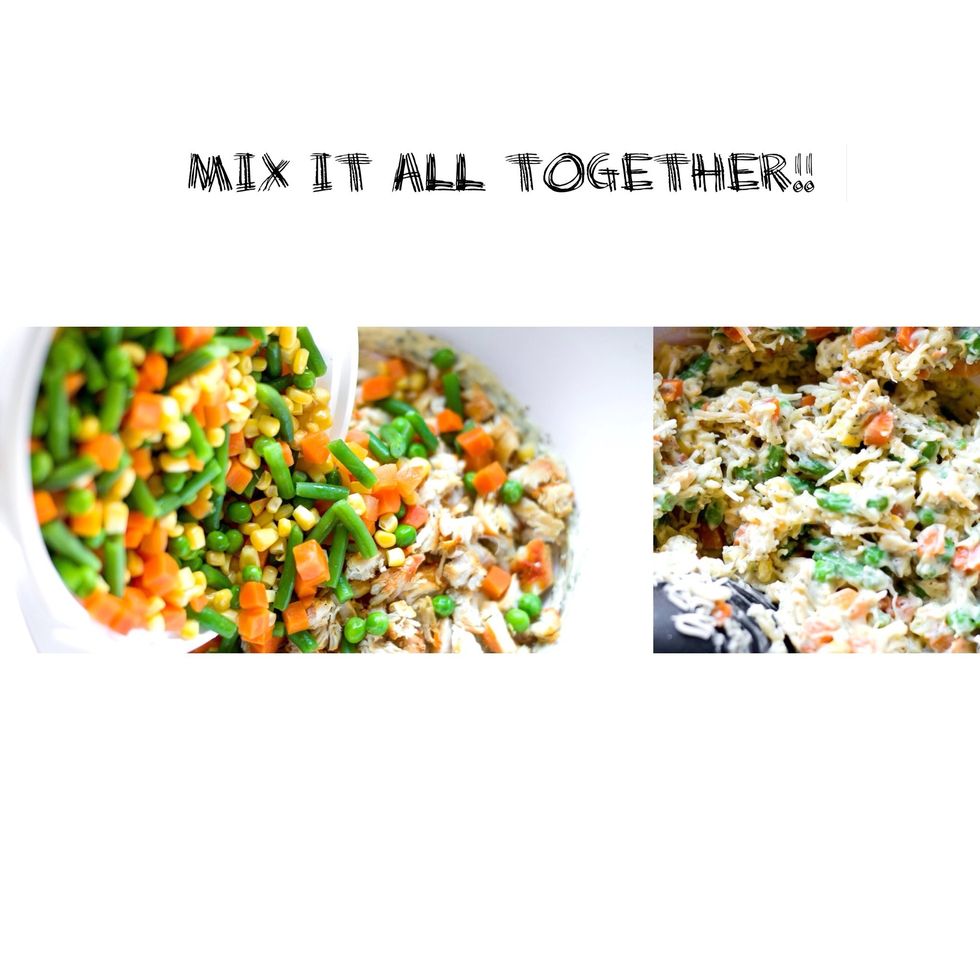 Now add the chicken, cheese and mixed veggies! Mix it until spread evenly! **Sidenote** I warmed up veggies in microwave for 2 minutes before adding them.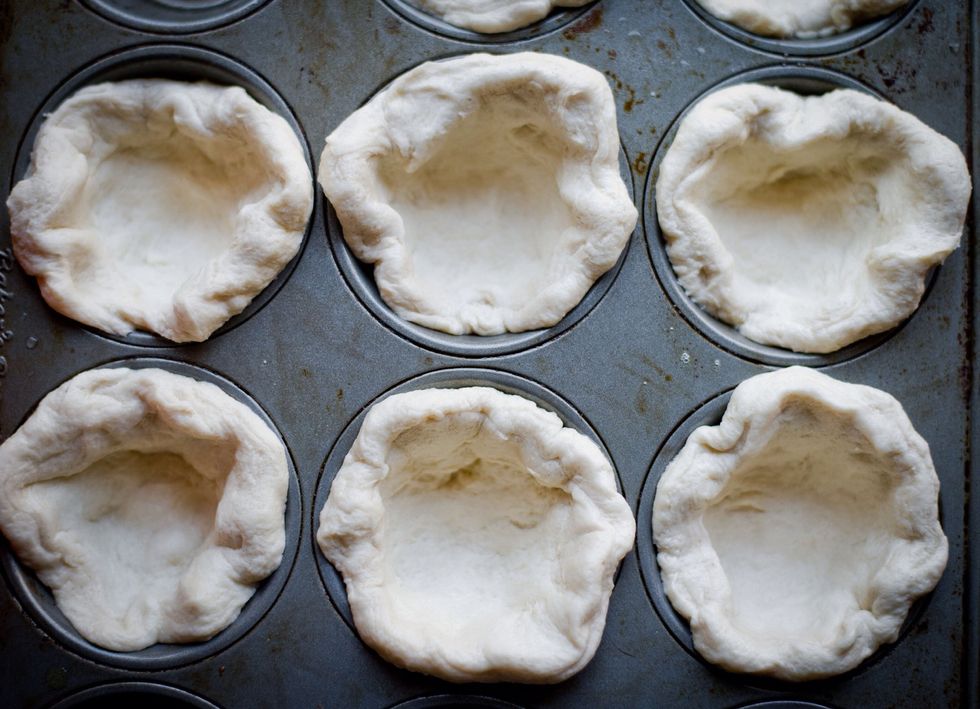 Grease the bottom of the muffin pan. I kept it simple using cooking spray. Flatten your biscuits a little and shape the crust in each placeholder.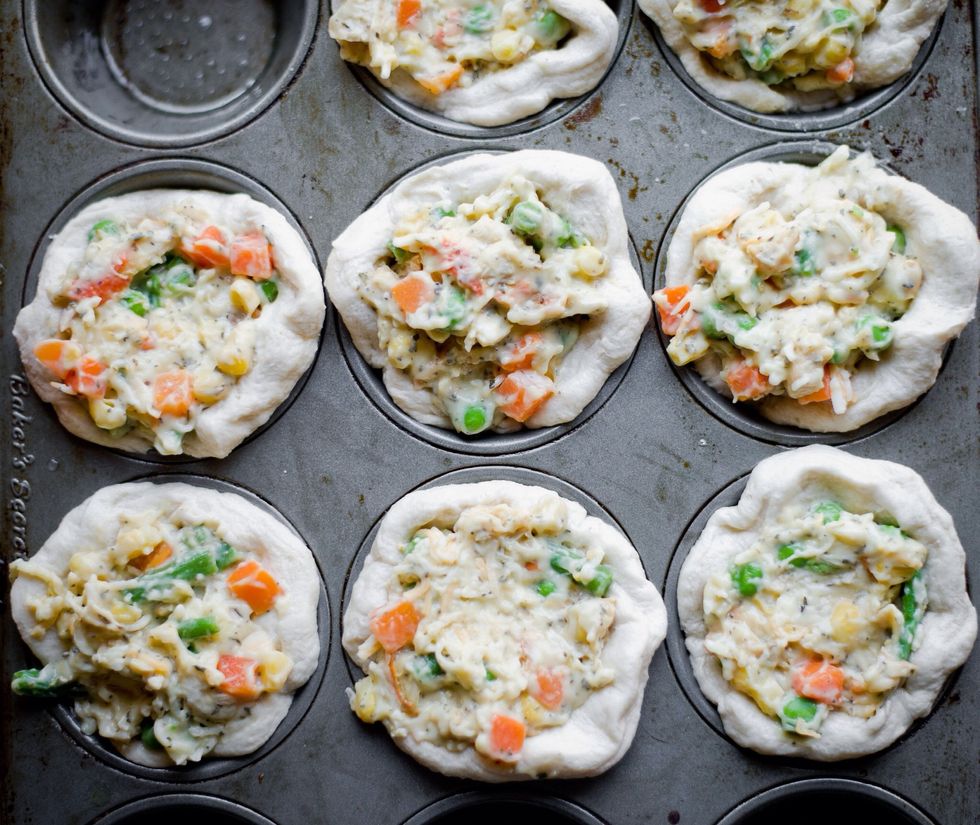 Add the filling into each! You don't want to put too much. Use your best judgement!
Set in oven. Time at 15 minutes!!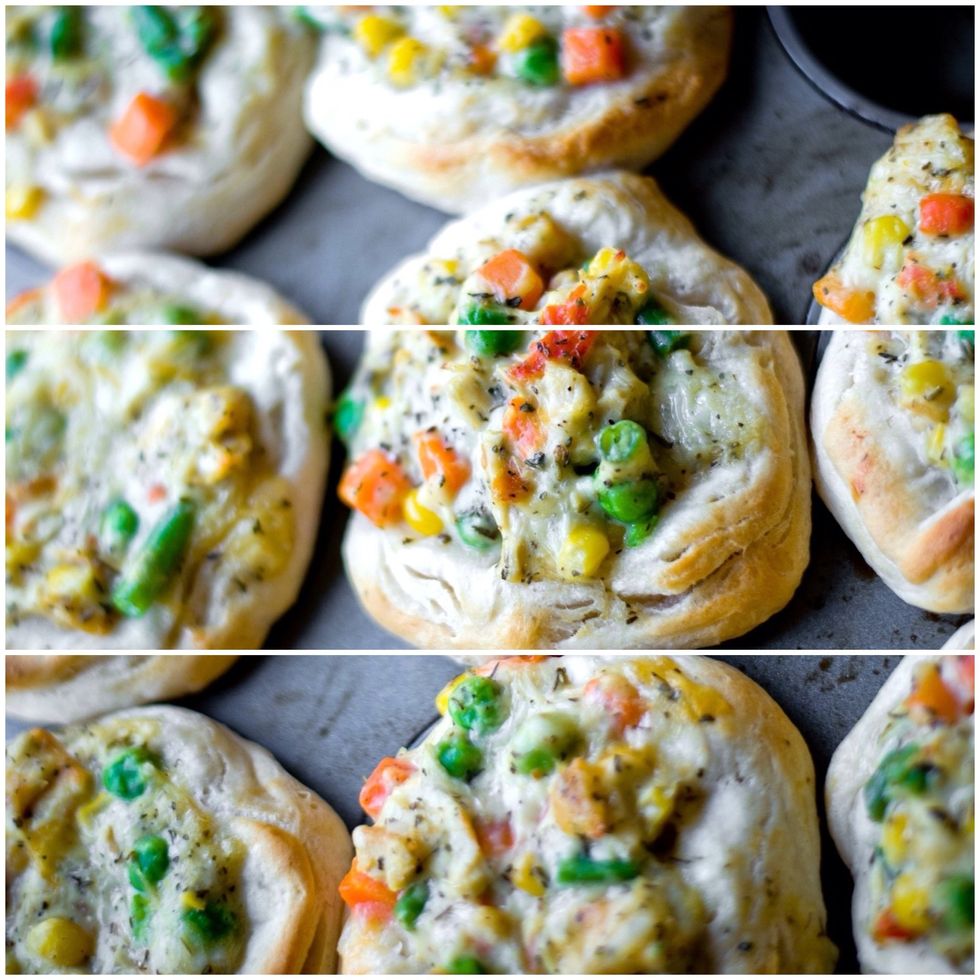 Don't they look tasty!?!?! I let them sit for about 3-4 minutes before I dug in!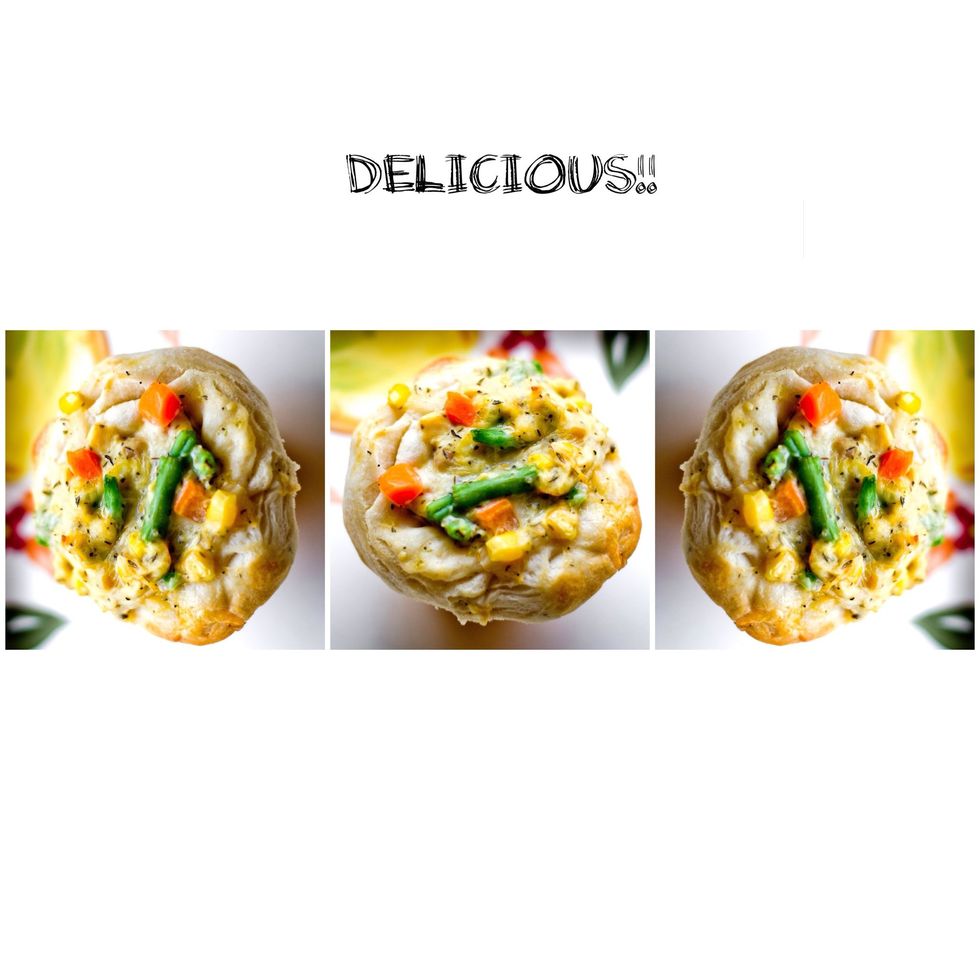 Photography by me, Michael Overton Copyright Medialifted 2013 Thanks for checking out my snapguide! I hope you enjoy the next one as well!! http://medialifted.com
2.0c 2 Cans of Campbell's Cream of Chicken
1.0bnch 1 Bag of Mixed Veggies (Frozen)
2.0c Cooked Chicken Breast
2.0bnch 2 packs of Pillsbury Layered Biscuits
0.0tsp Basil
0.0tsp Thyme
1.0pch Salt
1.0pch Garlic Powder
1.0pch Onion Powder
1.0c Cheddar Cheese (optional)