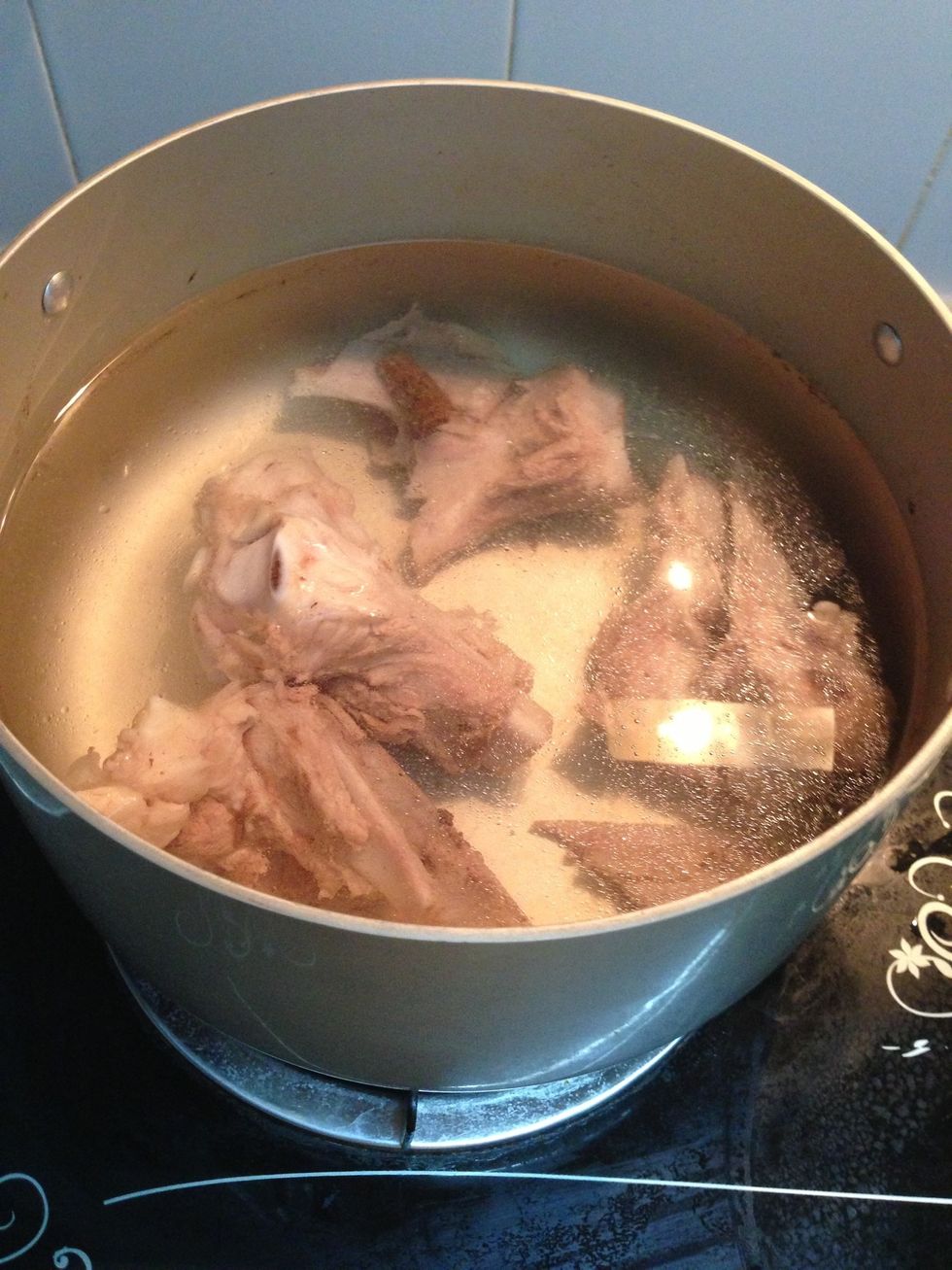 Wash the bones clean. Put on the boil to make the broth.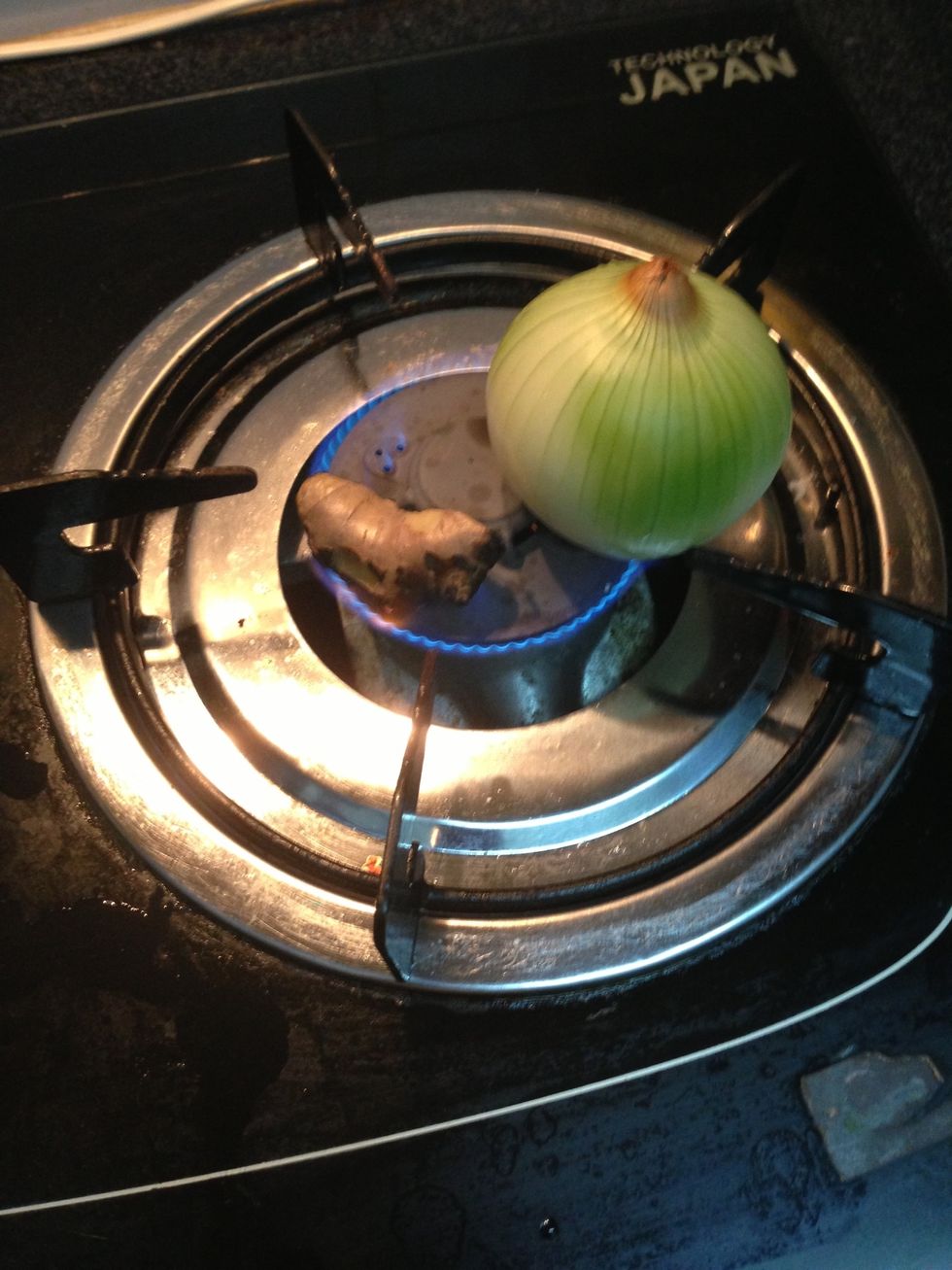 Grill the aromatics (ginger and onion) until it is a little burnt on the outside. Then rinse to clean off the carbon layer.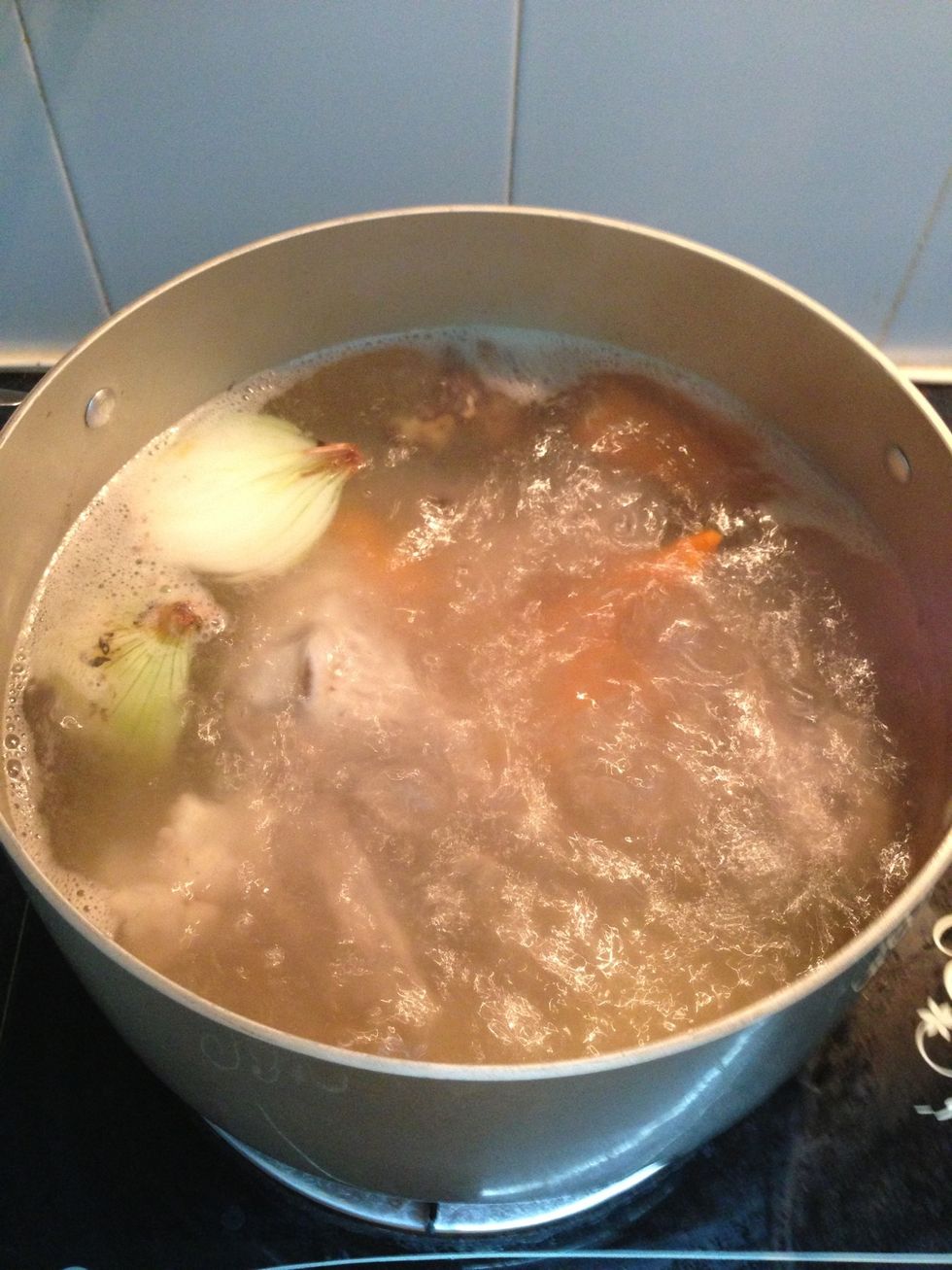 Put the aromatics and carrot ( for the sweetness) all in the broth. Add a table spoon of seasoning. Let the thing boil for a good 45 min. Put in the chicken thigh at ~ 30 min.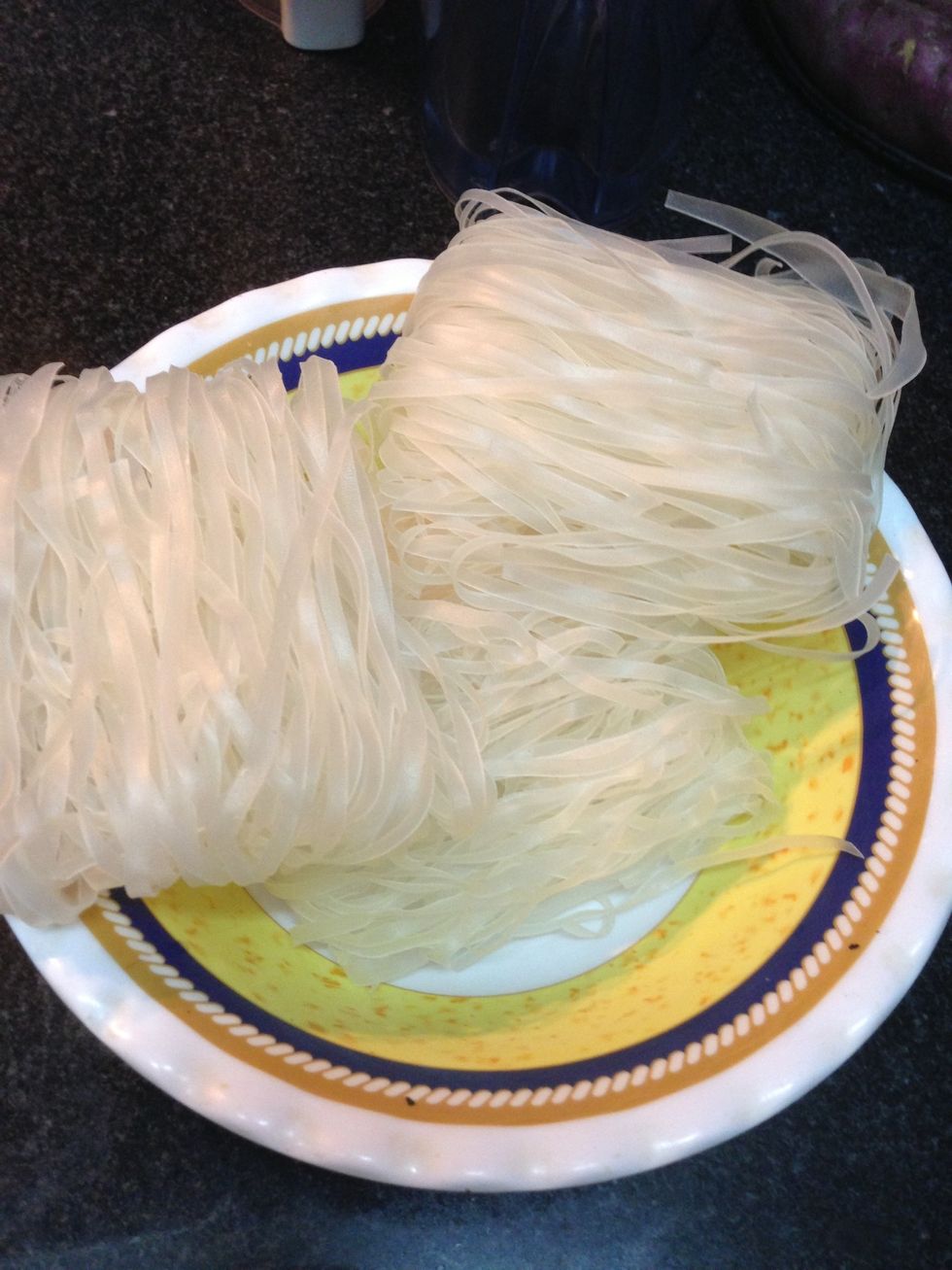 Boil water and then put in the dried Pho noodle.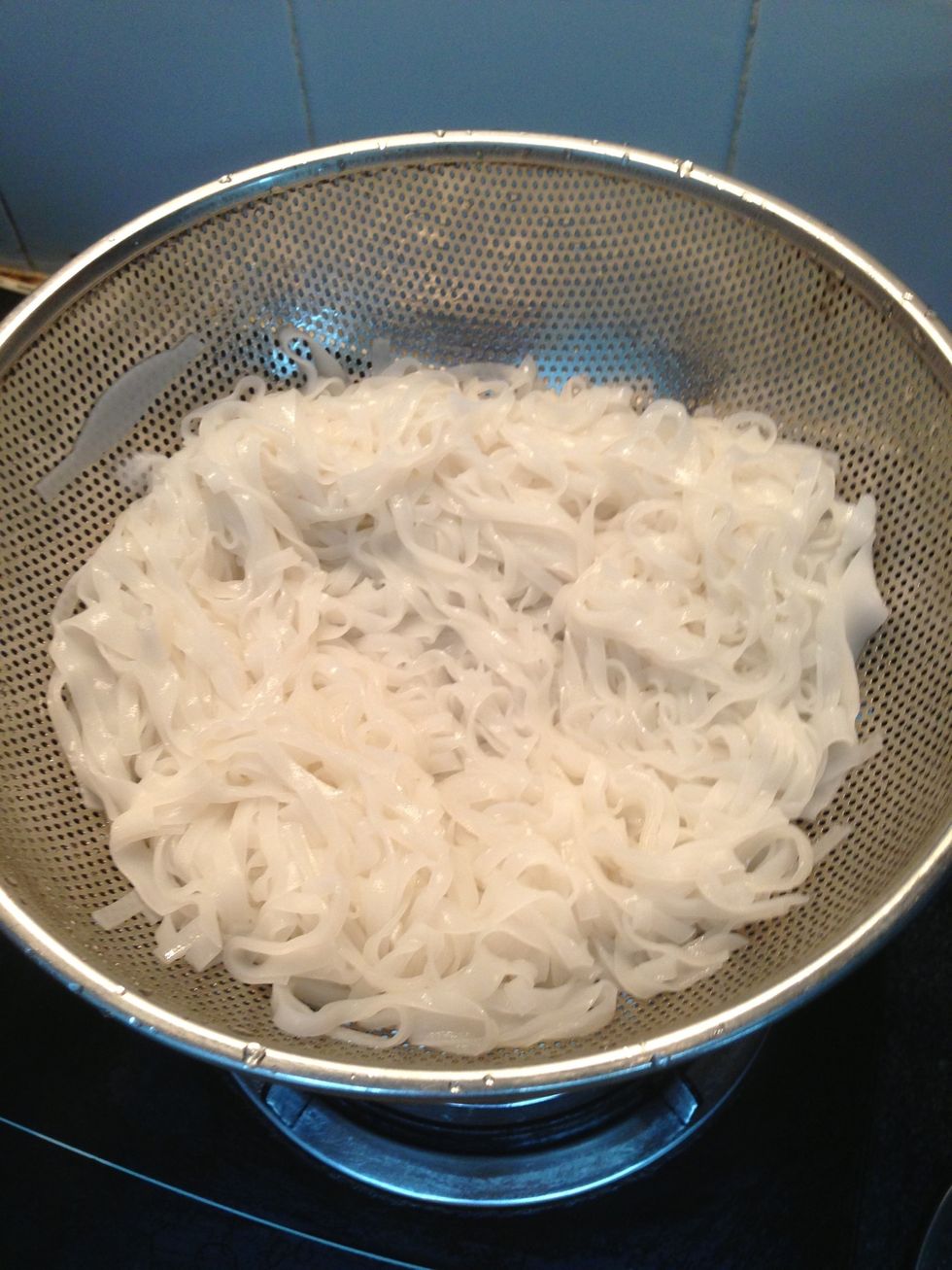 Let it boil for just 1-2 min. You can test if it is done by lifting some threads and use your finger. Rinse through normal water.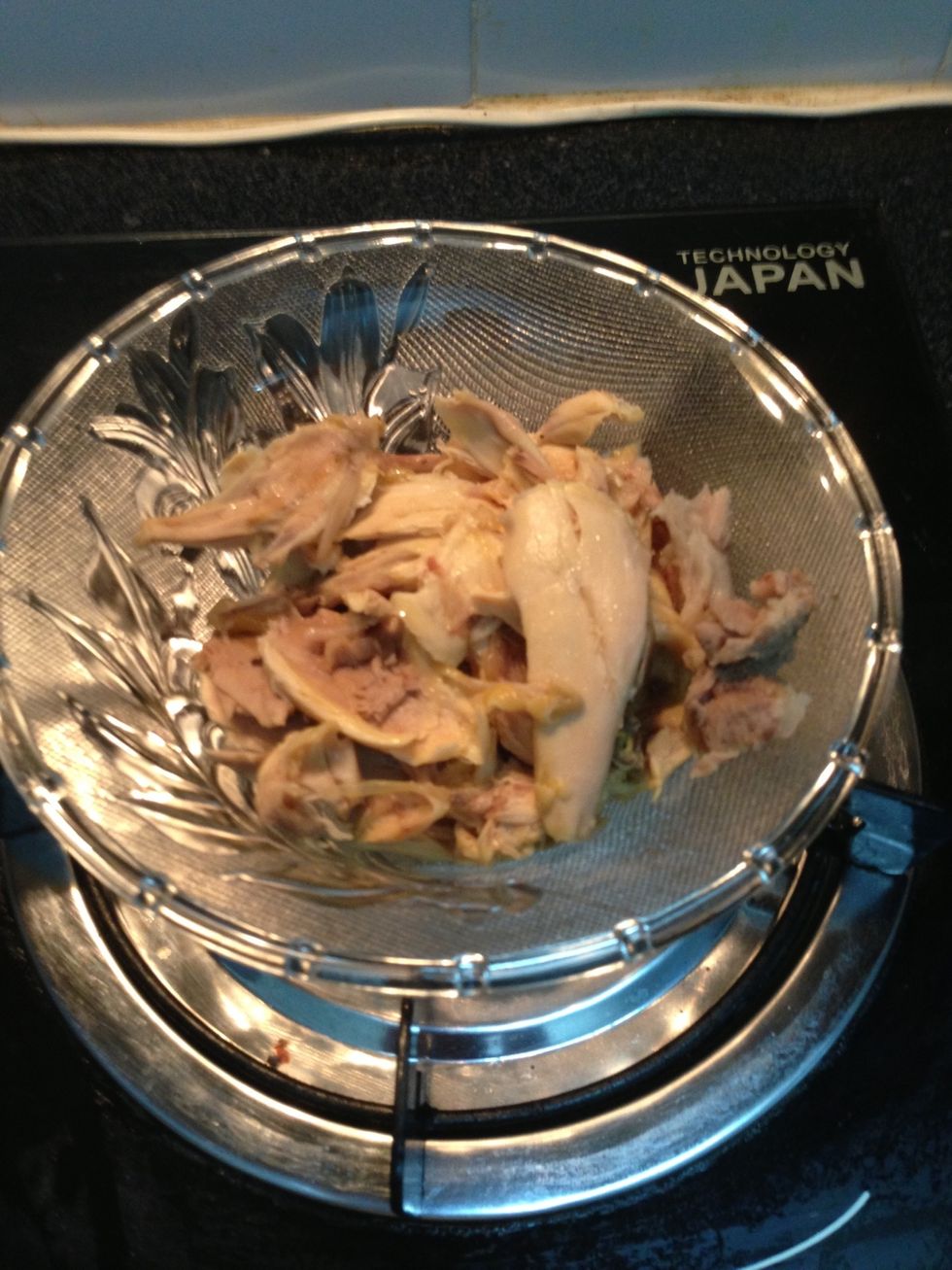 After the chicken is cooked for ~ 15min, take it out, take the meat out and put the bones back in the broth (for the flavour).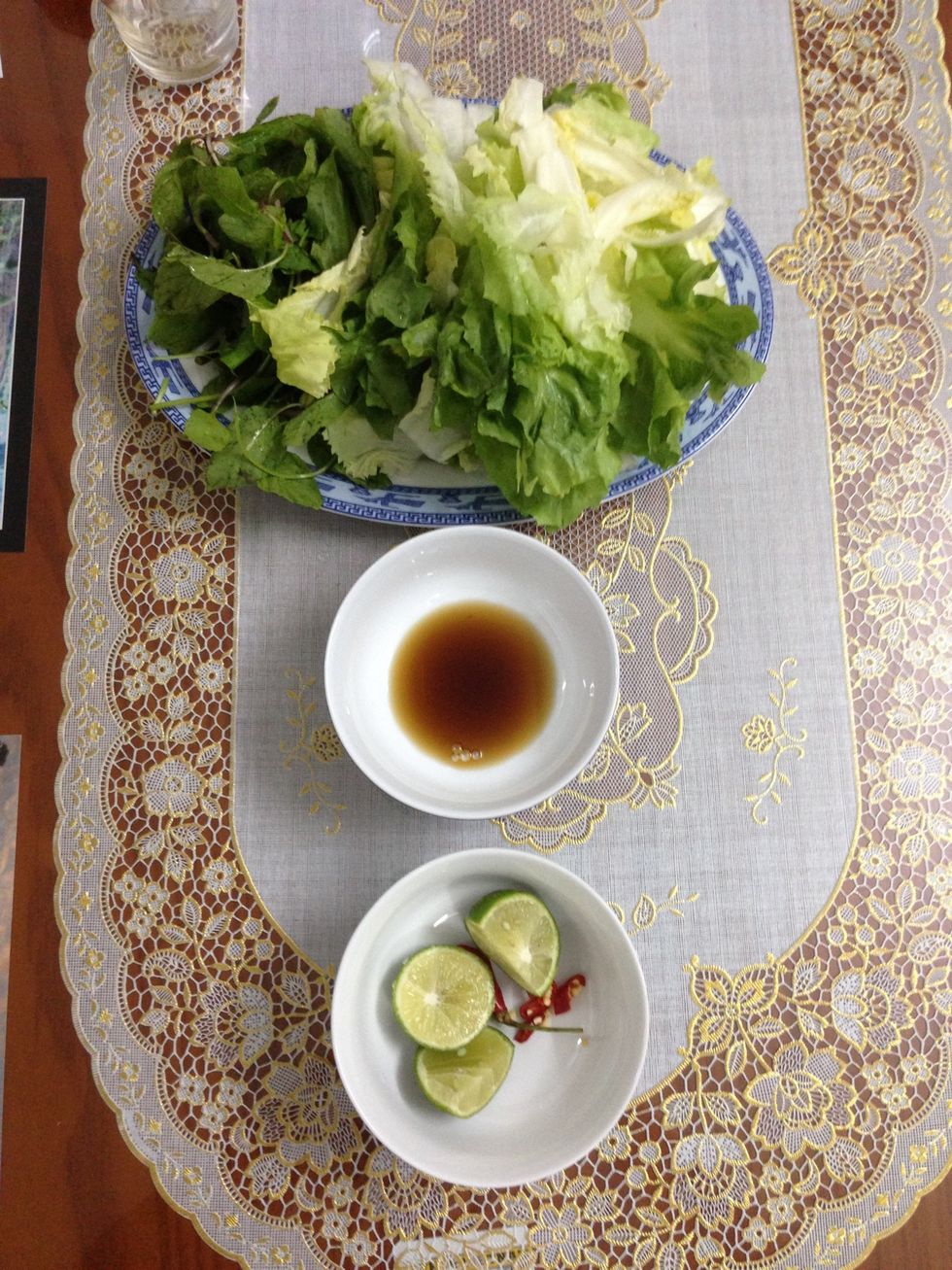 While you were doing the broth and all, also wash the herbs ie. spring onion, coriander. Chop em up! Feel free to prepare other herbs, salad.... For a real Vietnamese taste dont forget the fish sauce!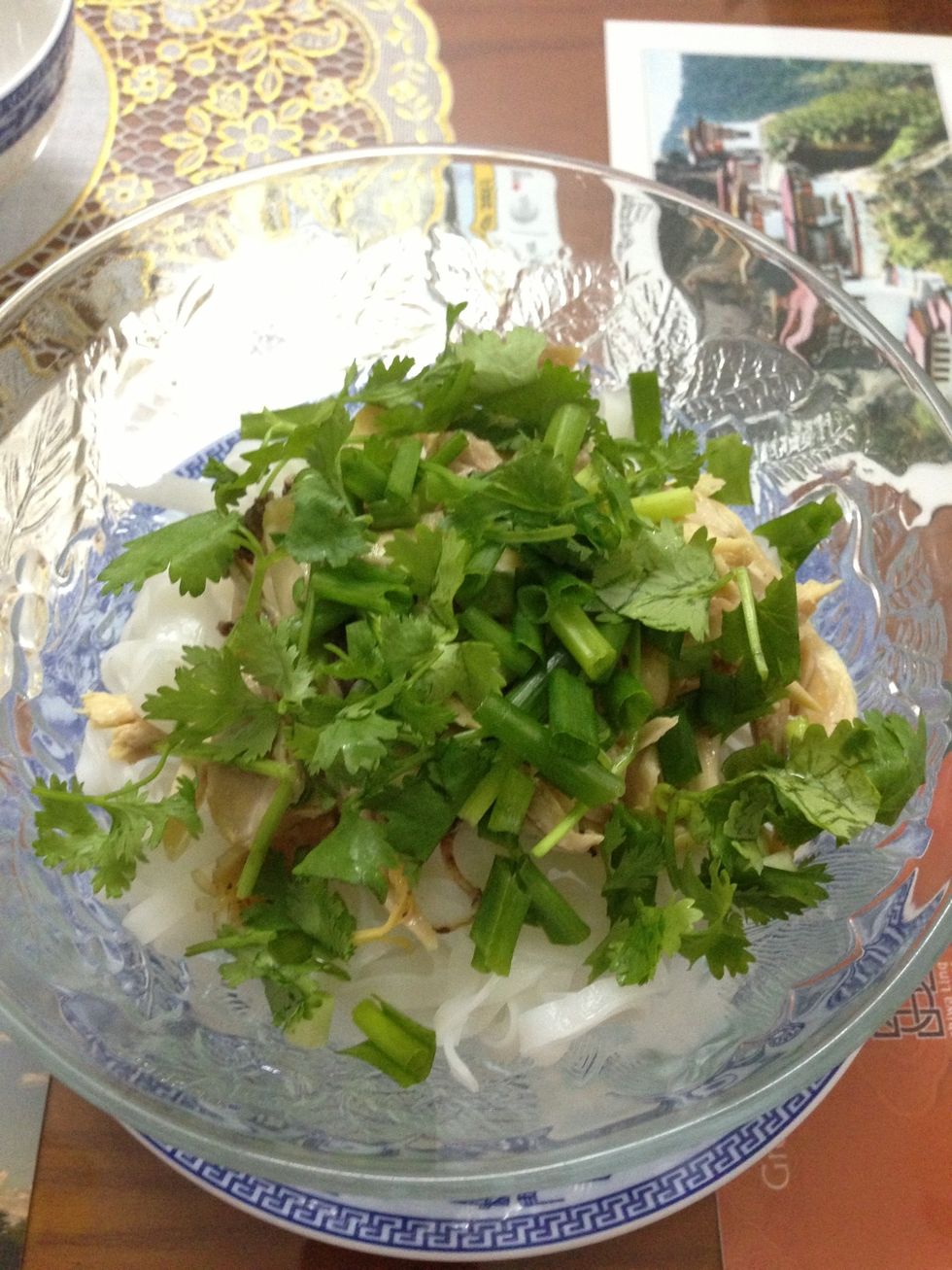 The thing comes in 3 layers: noodle, the chicken meat, then spring onion and coriander on top.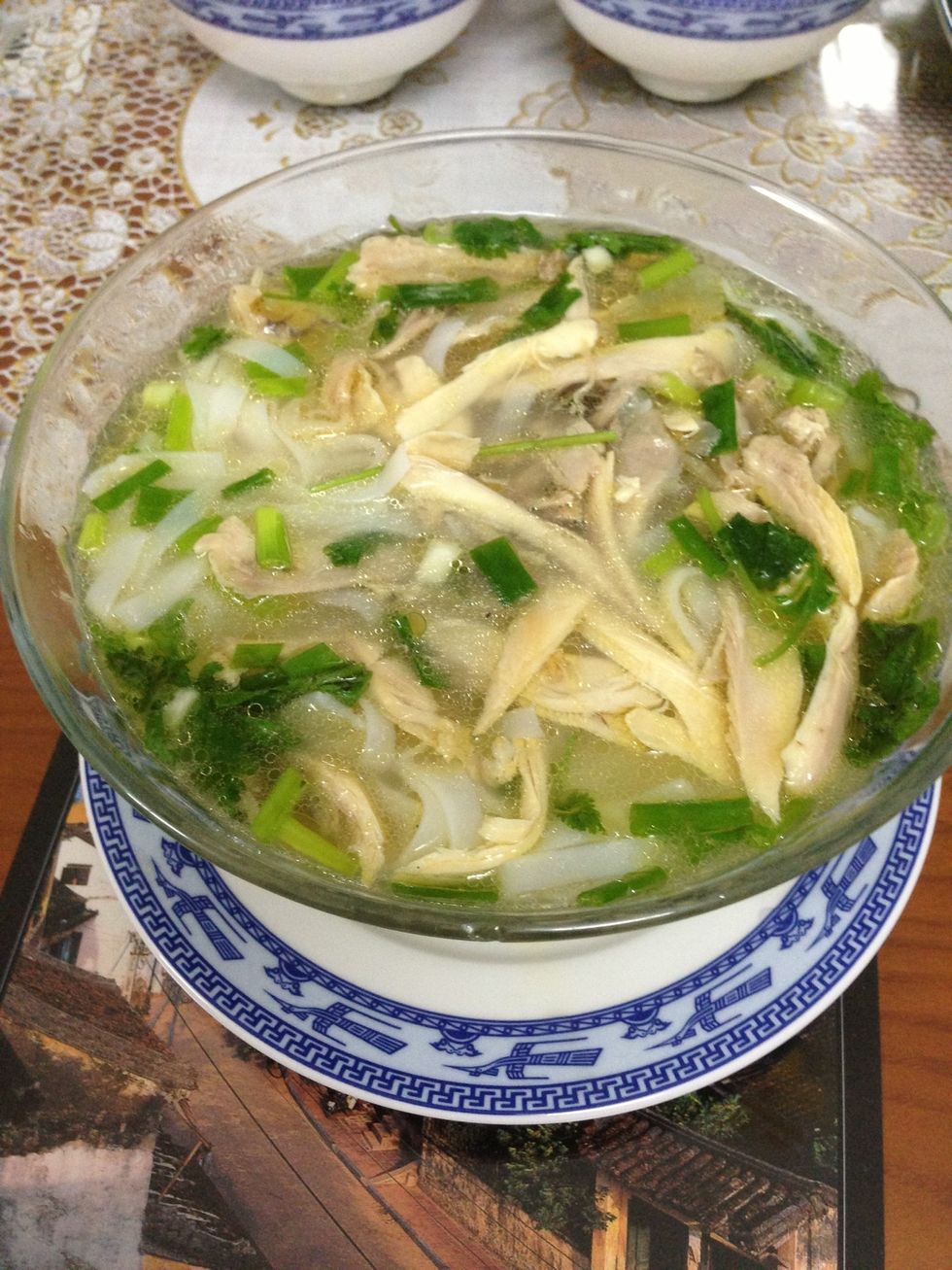 Pour the soup in. Use the lime, chilli and fish sauce to season to your taste, or simply combine to make a sauce to dip the chicken into. Its Pho the Hanoi way! Southerners eat it with extra salad!
2.0 3/4 chicken thigh
0.5kg Pork or Chicken bones
1.0bnch Dried Pho noodle (or fresh Pho if you can find it)
1.0bnch Ginger, onion, spring onion, cinamon, star anise
1.0bnch Coriander
1.0 Carrot
Lime, chilli, some fish sauce
Ho Chi Minh City, Vietnam