4 easy and quick products. You can always make your own pesto sauce but tonight I took the easy way.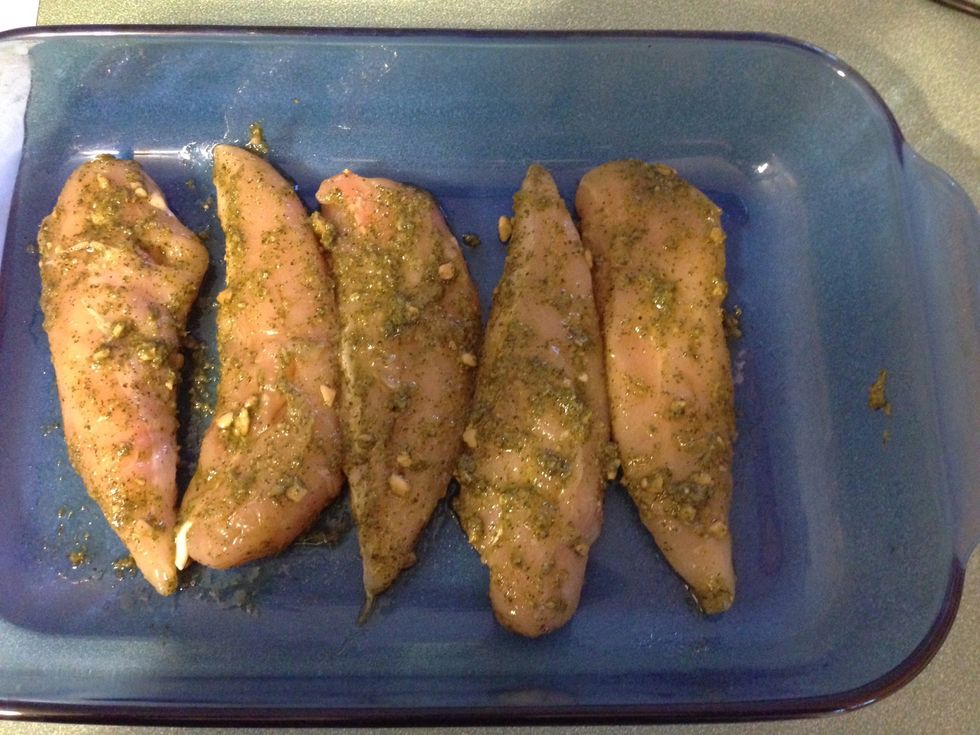 Rub the pesto sauce on your chicken. Place in oven at 375 for about 15 minutes, or until chicken reaches 165.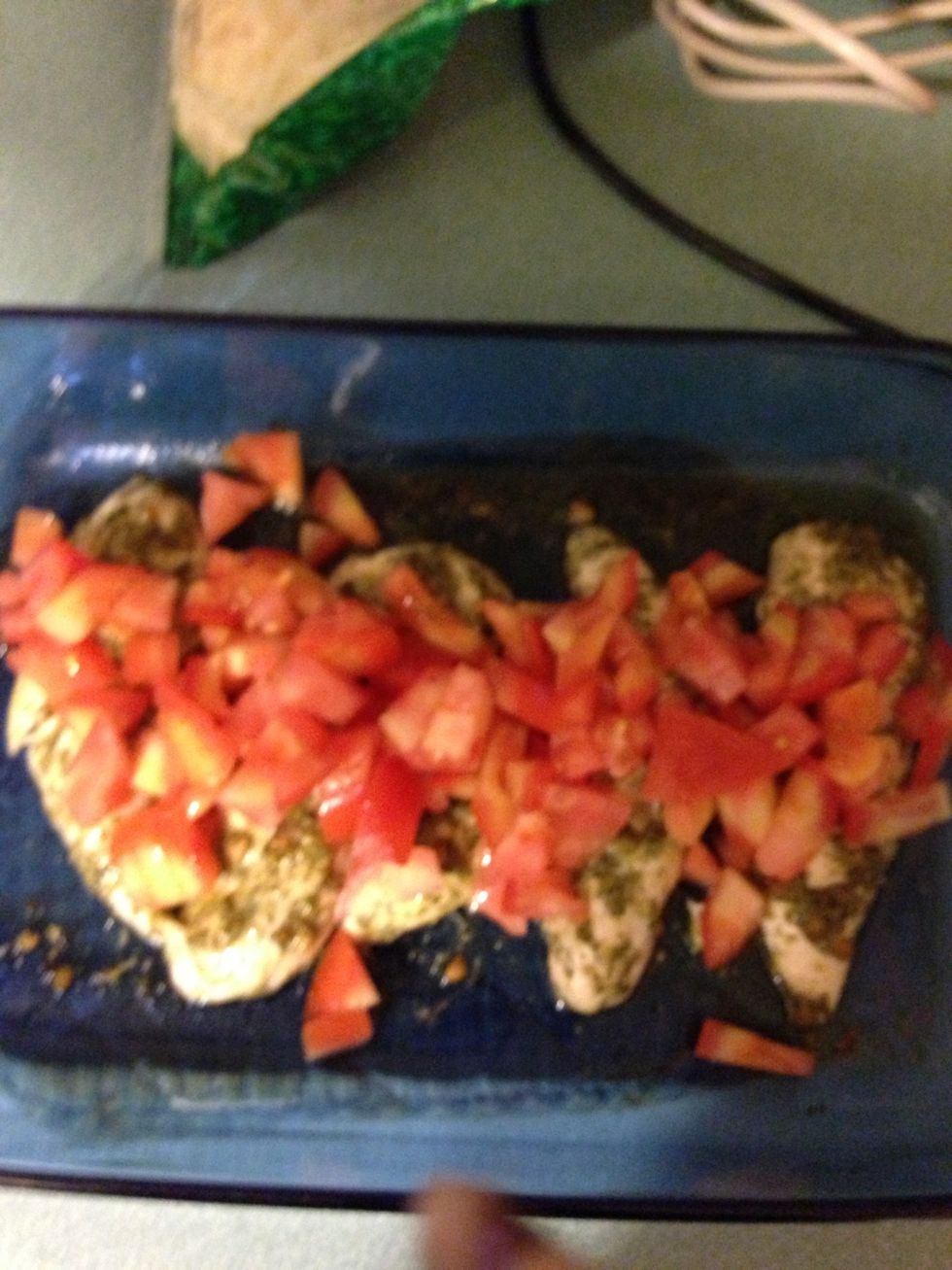 Top with diced tomatoes. Or you can top it with sliced tomatoes.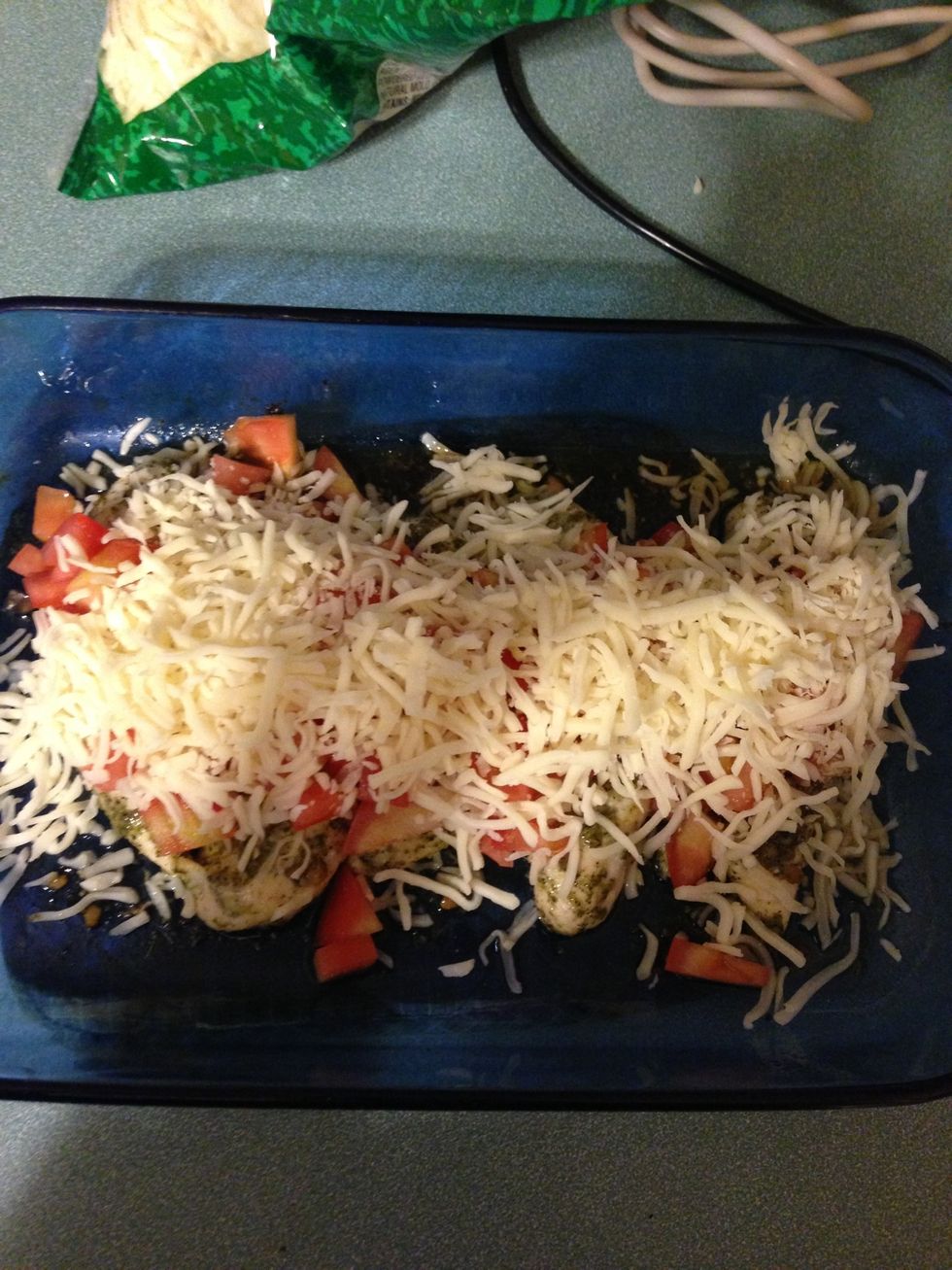 Add the shredded mozzarella, place back in oven under broil for about 5 minutes or until cheese is fully melted.
Time to dig in!
Boneless chicken breast
Pesto sauce
Tomato
Mozzarella