Chicken, spinach and roasted peppers in a pesto sauce over penne
7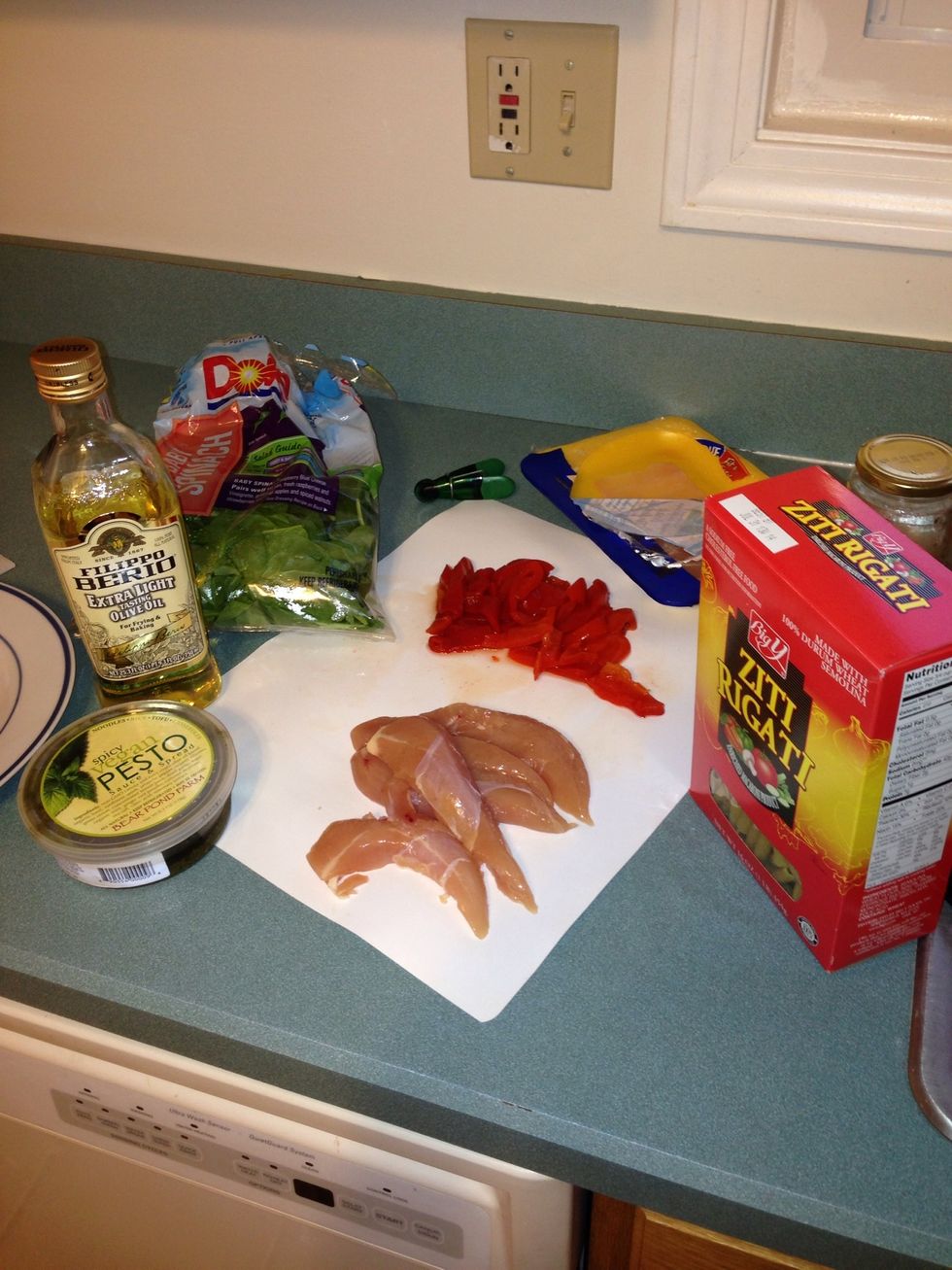 These are basically all the leftover ingredients from the two dinners from the other night! Three great dinners with a bit of the same ingredients!
Heat olive oil in a sauté pan, add garlic & chicken. I chop up the raw chicken prior to cooking it. Cook til the chicken is thoroughly cooked.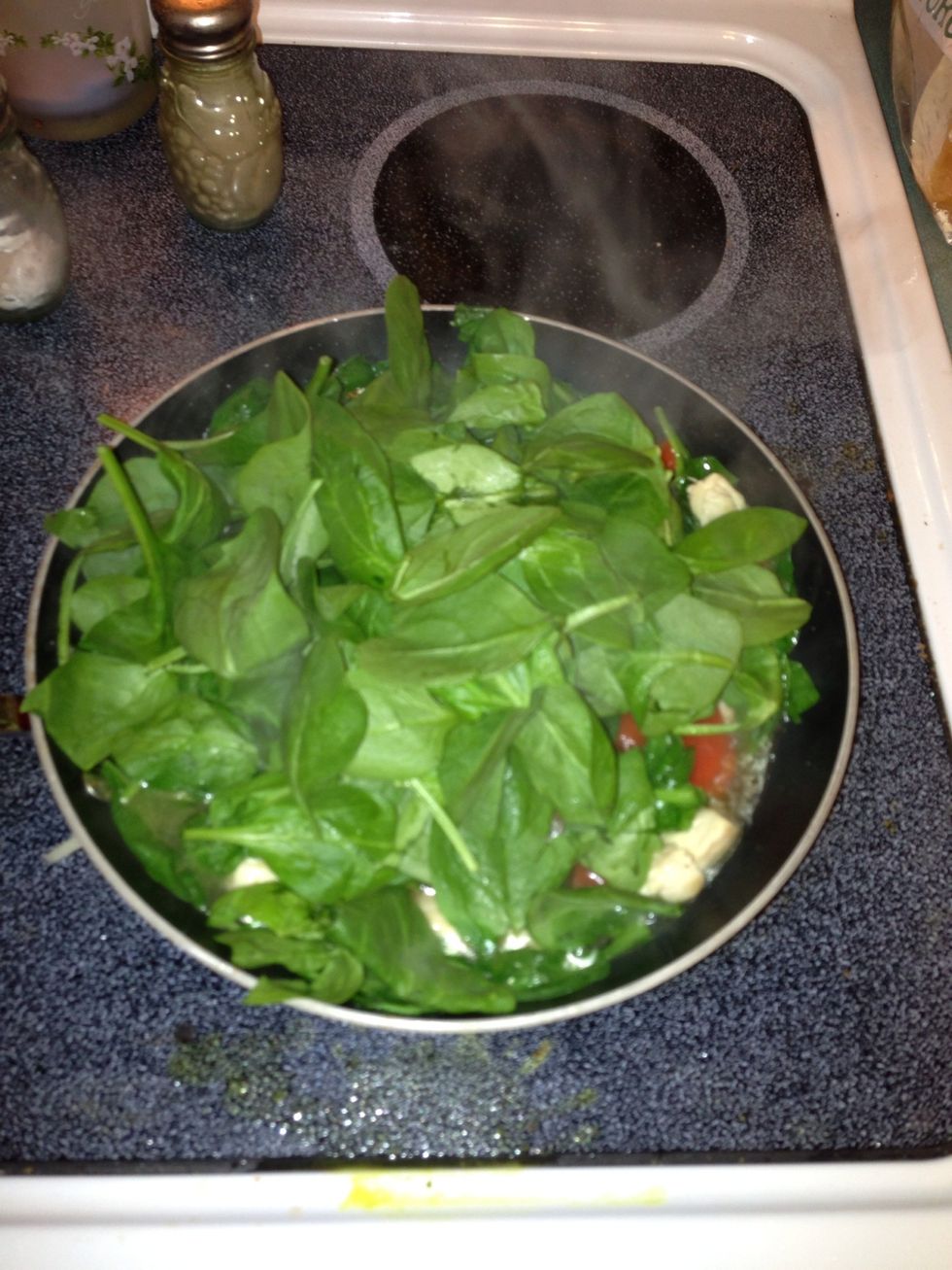 Add chicken broth, roasted peppers, spinach. Simmer for about ten minutes.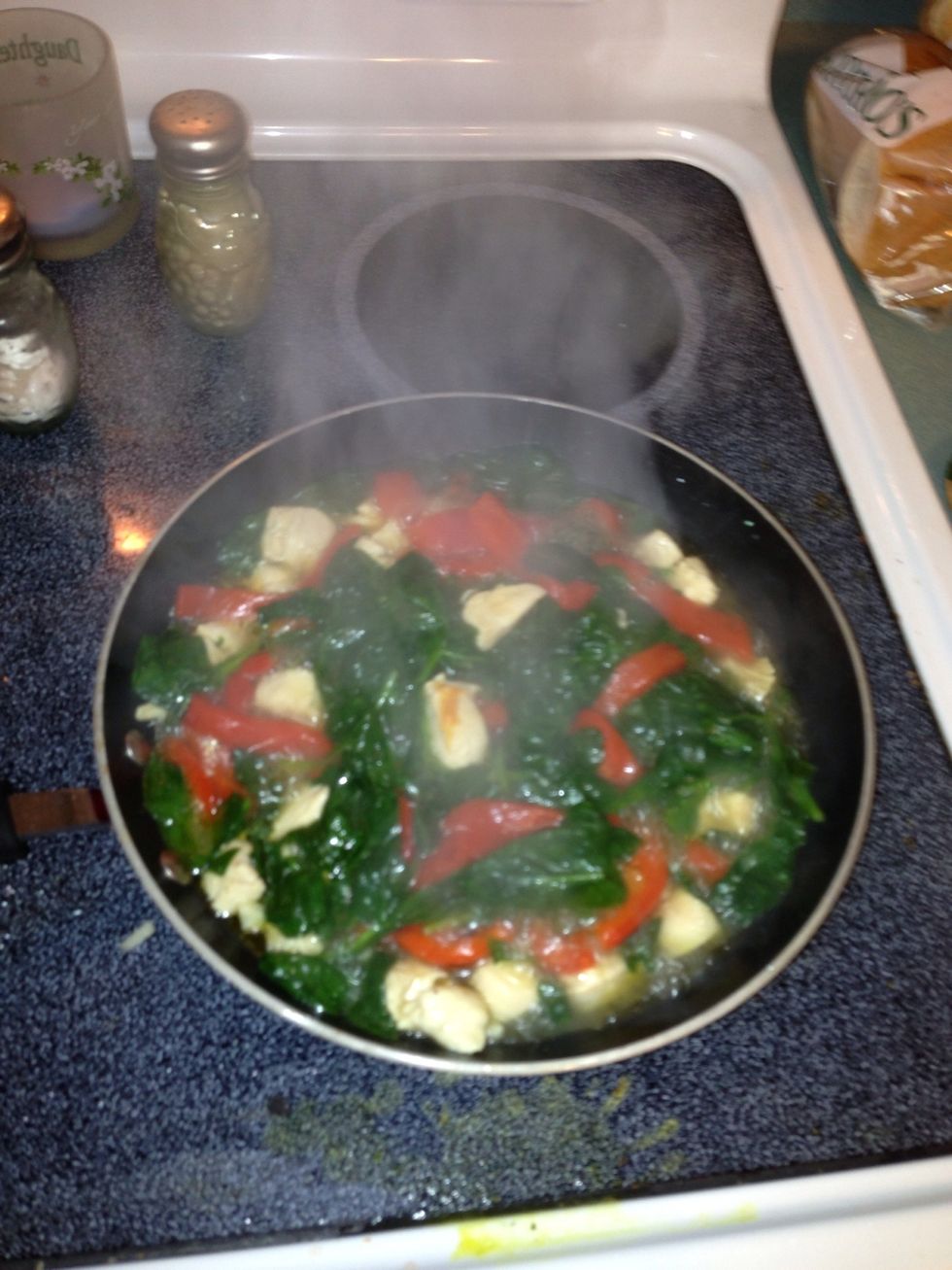 Now add the pesto sauce, I add about three spoonfuls. Simmer another five minutes, then toss with the penne pasta.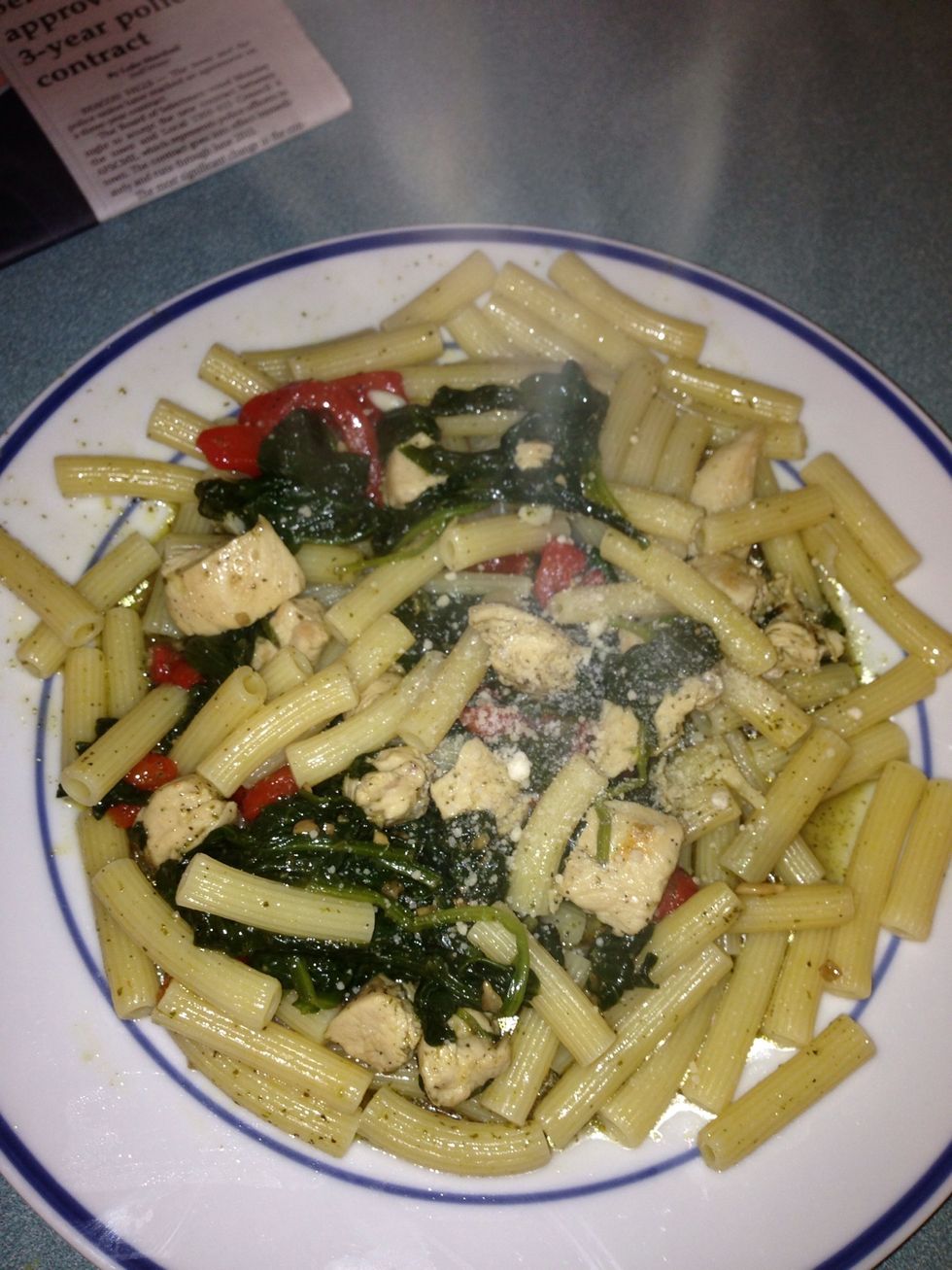 Add a touch of Parmesan cheese if you like & dig in :)
Chicken
Spinach
Roasted peppers
Olive Oil
Garlic
Chicken broth
Pesto
Penne